Ayesha Curry Horchata Brownies
Yeah, Brownies Are Great, but Have You Had Ayesha Curry's Horchata Brownies?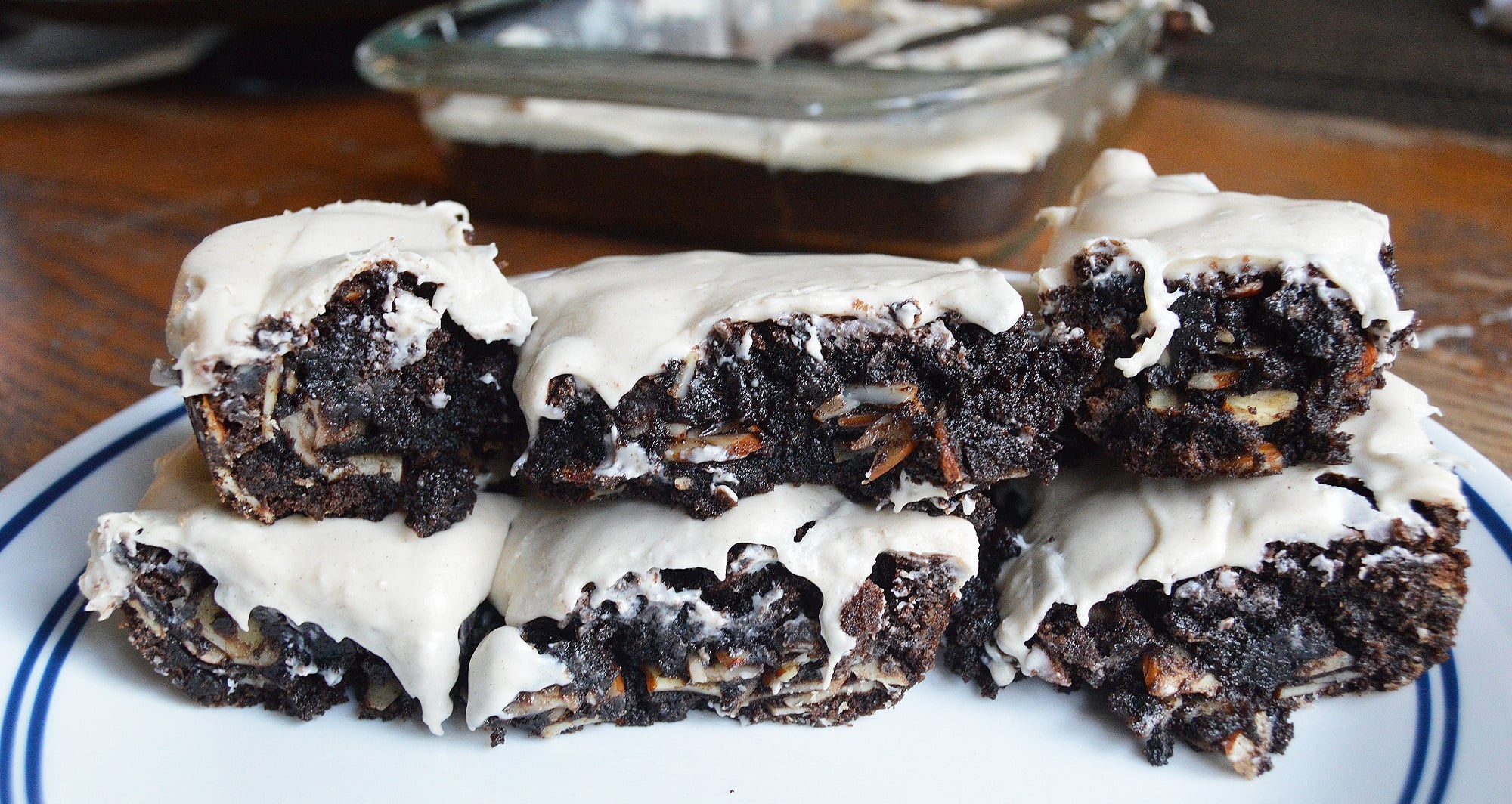 Just when you thought you couldn't level up your brownie game any more, Ayesha Curry sweeps in with horchata brownies. I decided to test out the recipe myself, and the smell of the brownies baking was so irresistible, I could hardly wait to take them out of the oven. I'm a chocolate-lover, don't get me wrong, but these brownies are all about the horchata.
If you've never had the drink before, horchata is a traditional Latin American drink, and Ayesha Curry's brownies feature the best parts of it: the intense almond flavor, the cinnamon, the vanilla, and the rice milk — all of which pair exceptionally well with semisweet chocolate. The brownies themselves are deliciously decadent on their own, but if you're patient enough to let them cool for an extra 30 minutes (a challenge, I know!), the added glaze will bring you to horchata heaven. Made with rice milk and sugar, and flavored with rum and cinnamon, the glaze is nutty and creamy but not excessively sweet, and it's the perfect way to step up your dessert game.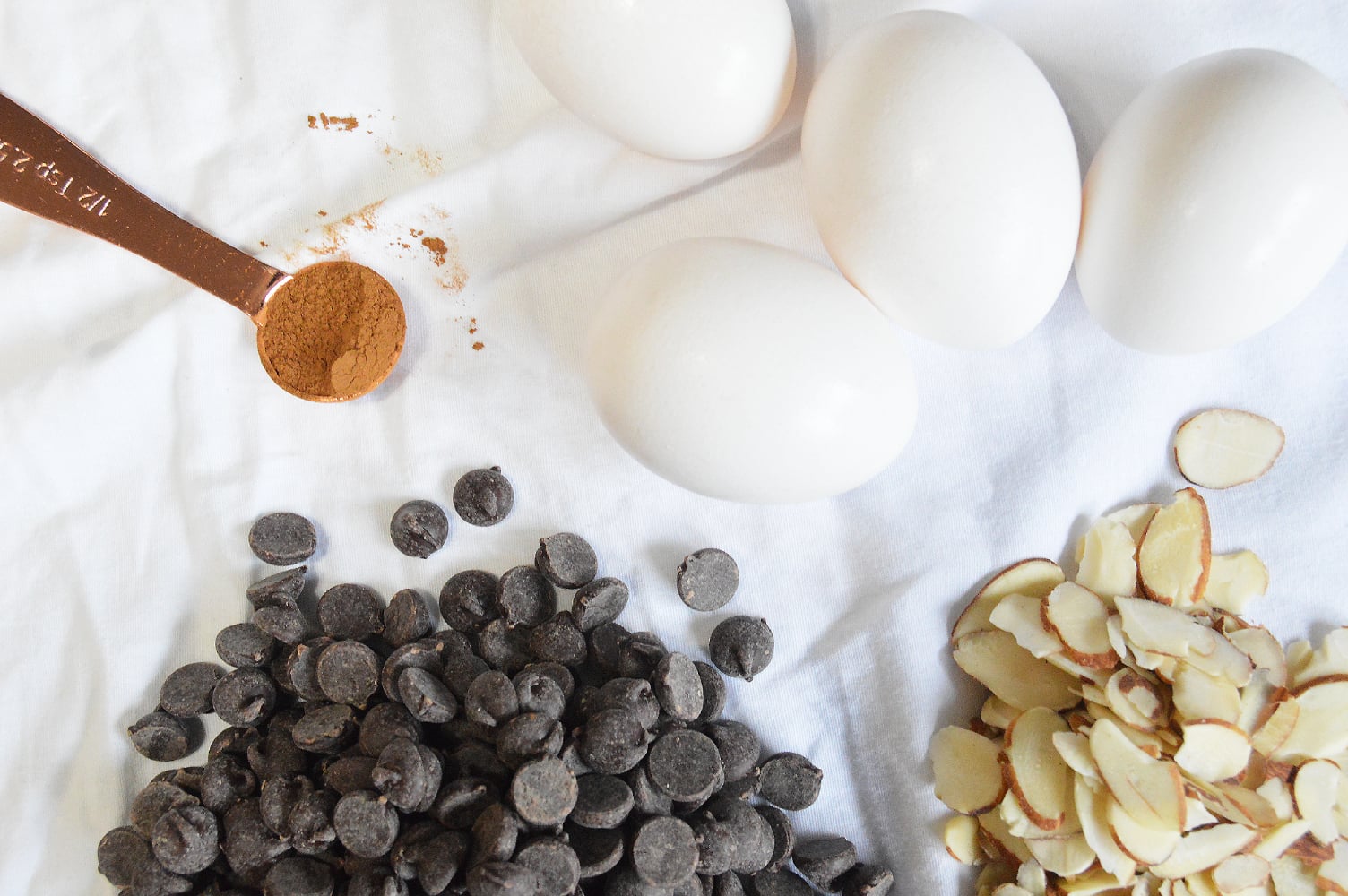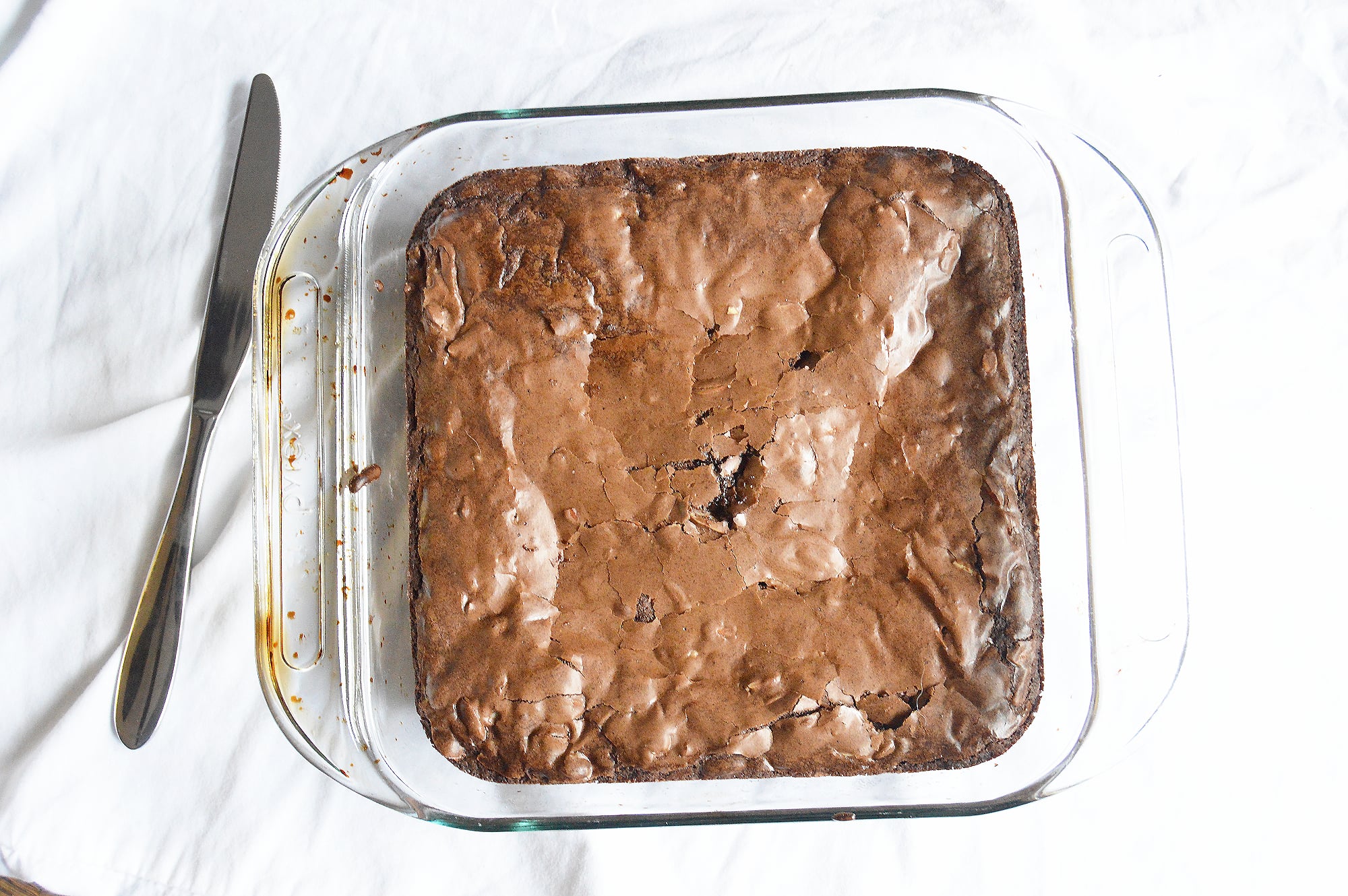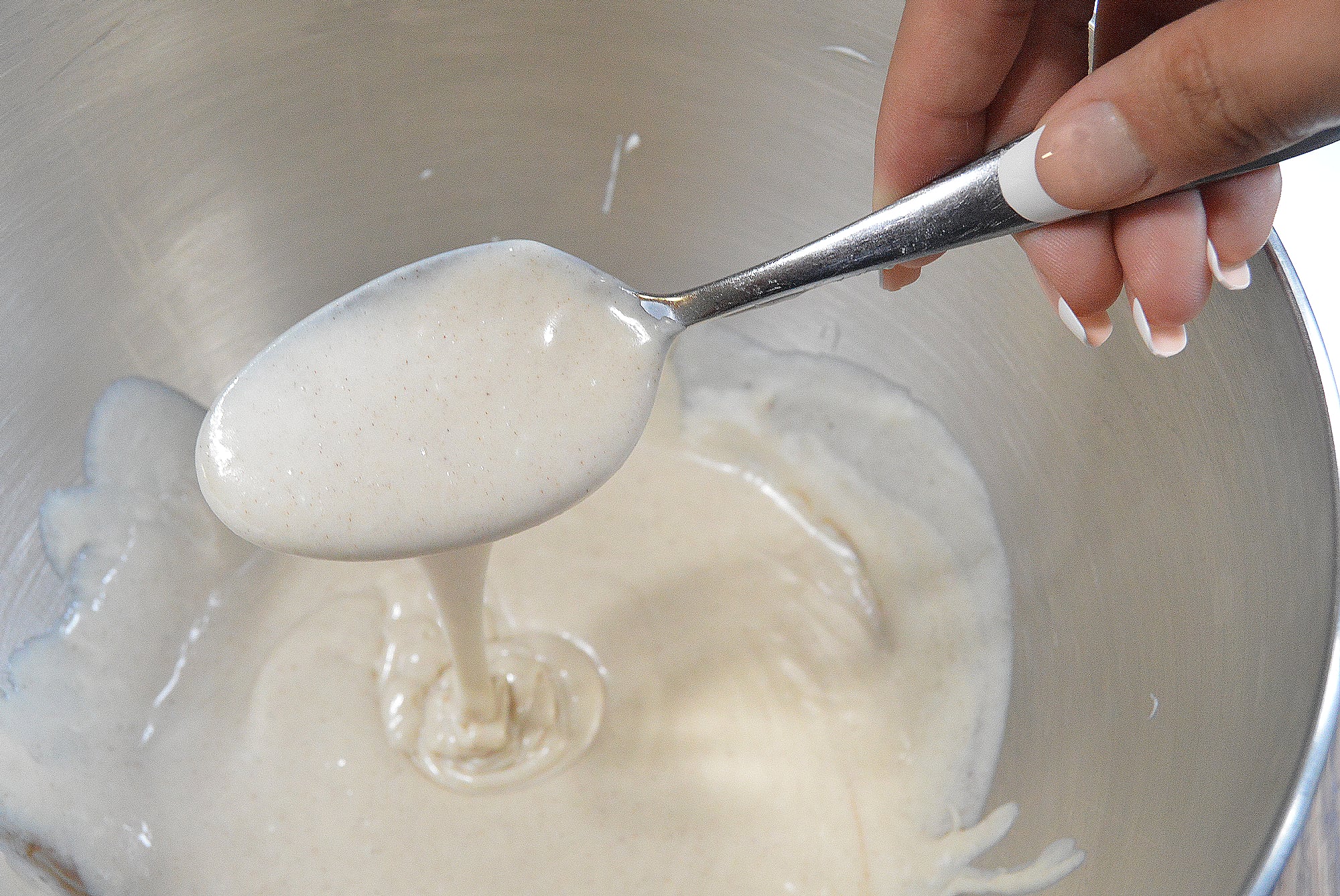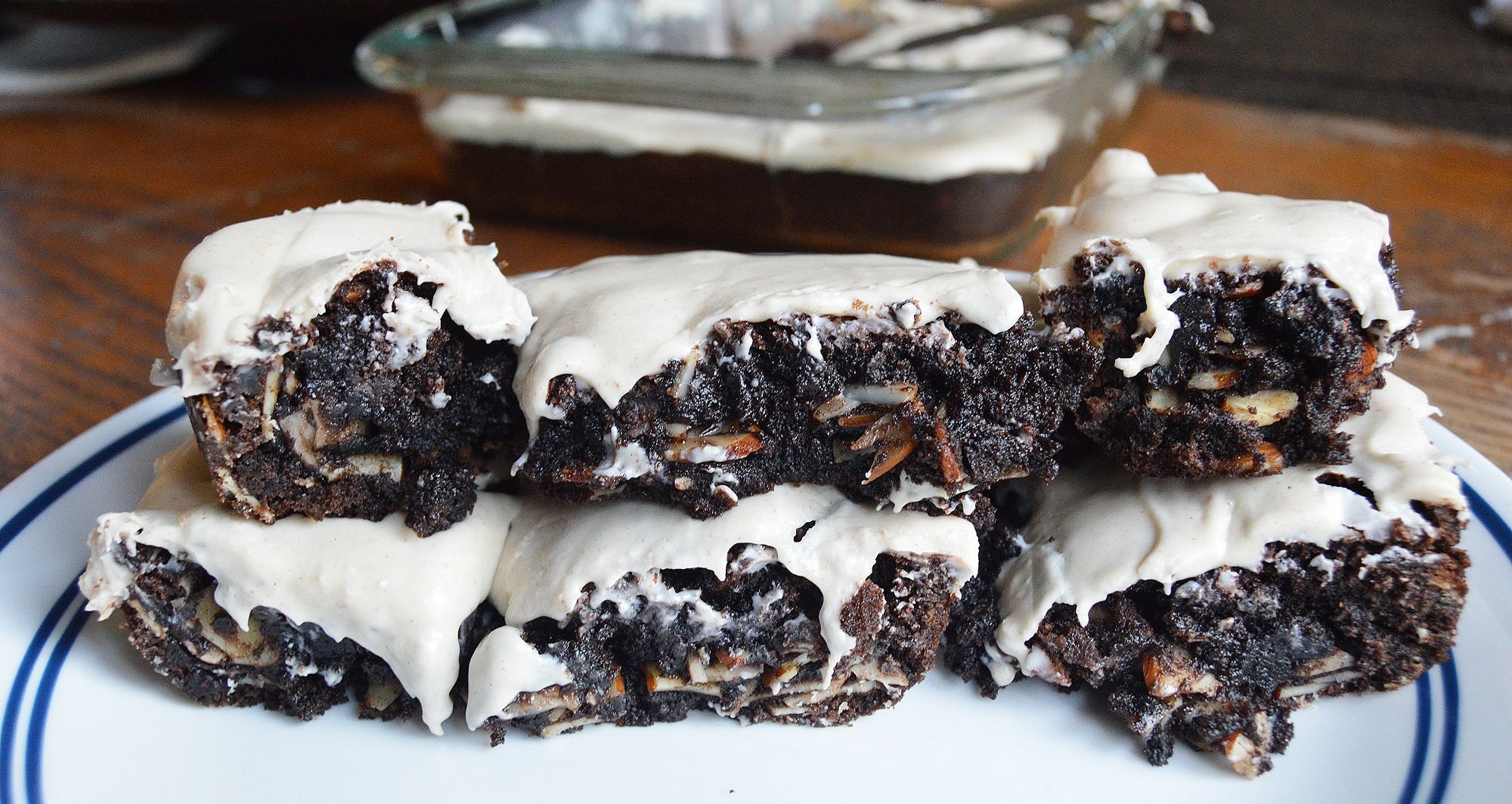 Ayesha Curry's Horchata Brownies
Ayesha's Home Kitchen
Notes
If you're in a pinch, Ayesha Curry says you can use boxed brownie mix as a base. Just add the vanilla extract, almond extract, cinnamon, and almonds.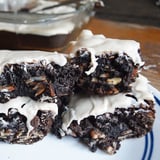 Ingredients
Brownies:
1 (12 oz.) bag semisweet chocolate chips
1 stick (8 tablespoons) unsalted butter
1 cup loosely packed light brown sugar
1/2 cup granulated sugar
4 large eggs
1 teaspoon vanilla extract
1/4 teaspoon almond extract
1 cup all-purpose flour
1 teaspoon ground cinnamon
1/4 teaspoon salt
1 cup slivered almonds
Glaze:
1 cup unsweetened rice milk
1/2 teaspoon ground cinnamon
1 tablespoon rum
About 2 cups confectioners' sugar
Directions
For the Brownies:
Preheat the oven to 325°F. Coat a 13-by-9-inch baking pan with cooking spray and line with parchment or foil, leaving some overhang. Spray again with cooking spray.
Melt the chocolate chips and butter together in a large bowl set over a saucepan of simmering water. When melted, stir until smooth. Remove the bowl from the saucepan and whisk in the brown sugar and granulated sugar. Whisk in the eggs, one at a time, followed by the vanilla extract and almond extract. Stir in the flour, cinnamon, and salt until just combined. Fold in the almonds.
Spread the batter in the prepared pan. Bake for about 40 to 45 minutes, until the brownies are just set and a toothpick inserted in the center comes out almost clean. Cool completely on a rack.
For the Glaze:
Bring the rice milk to a boil in a small skillet. Boil for three to four minutes, until reduced to about two tablespoons. Stir in the cinnamon and rum until smooth. Let cool completely. Transfer to a medium bowl and whisk in the confectioners' sugar, 1/4 cup at a time, to make a smooth, spreadable glaze.
Spread the glaze over the cooled brownies and set aside until hardened, about 30 minutes. Cut the brownies into 16 squares.
Information
Category

Desserts, Brownies

Yield

16

Total Time

24 minutes, 59 seconds
Image Source: POPSUGAR Photography / Kalea Martin