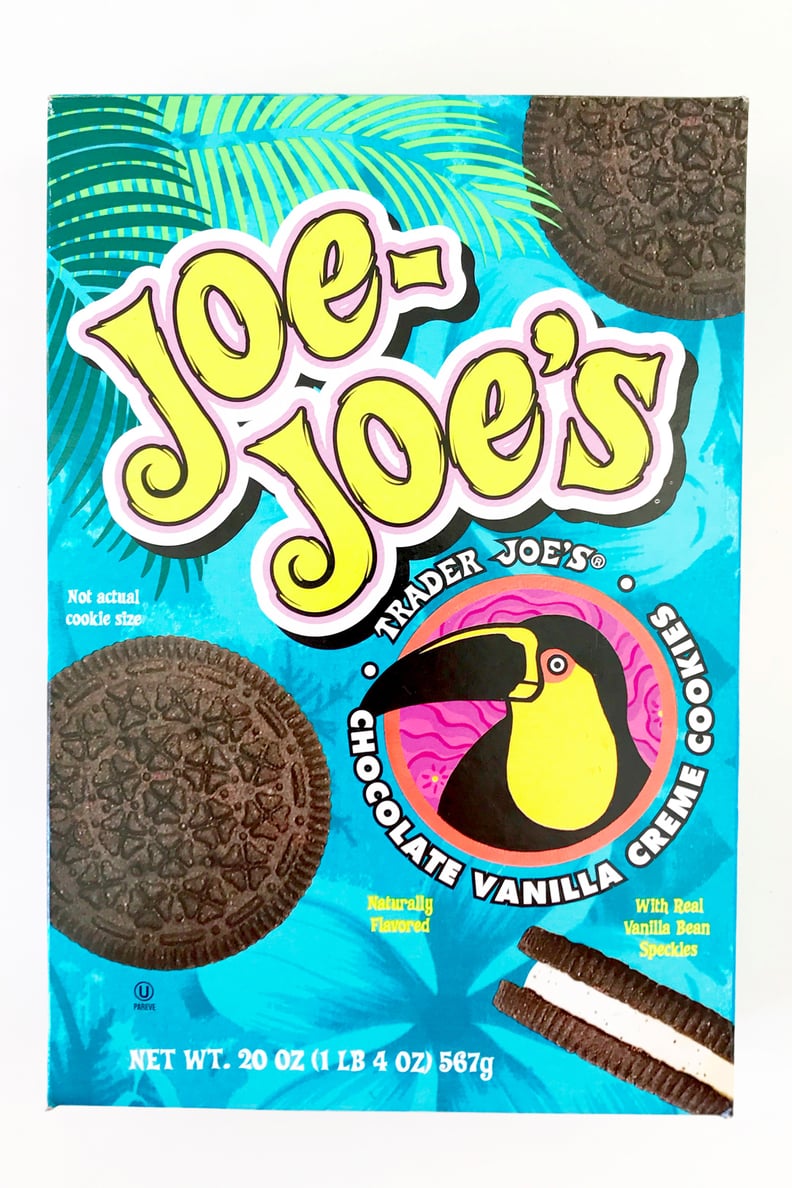 POPSUGAR Photography | Erin Cullum
POPSUGAR Photography | Erin Cullum
There are certain Trader Joe's staples we couldn't imagine our lives without, including Joe-Joe's cookies, the fan favorite that is undeniably reminiscent of Oreos. And just as Oreo releases crazy flavors on a regular basis, Trader Joe's keeps up with the trends by treating its customers to new Joe-Joe's varieties, too. If you can't keep up with all the flavors (or don't want to try them before reading a review), read on to discover our official ranking of all the Joe-Joe's flavors you'll find at Trader Joe's, sorted from best to worst, based on our own investigative taste tests. Spoiler alert: some are significantly better than others.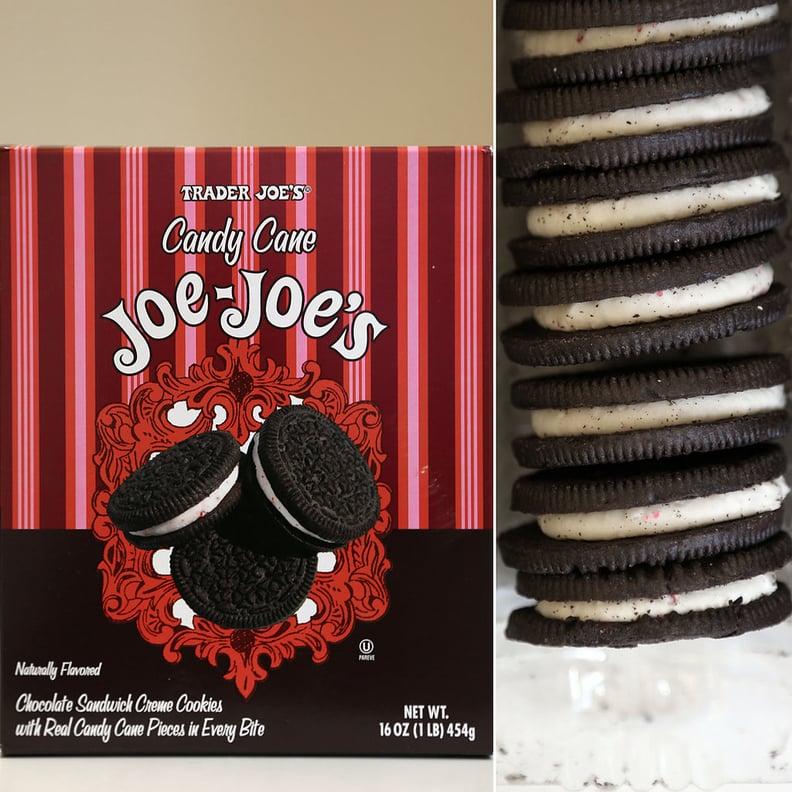 Best: Candy Cane Joe-Joe's
If there's one cookie you try from Trader Joe's, make it the Candy Cane Joe-Joe's. The best flavor by a landslide, these seasonal holiday cookies have tons of tiny bits of peppermint candy canes throughout, offering the ultimate chocolate-to-mint ratio in every bite. When they hit shelves toward the end of the year, prepare to stock up.
★★★★★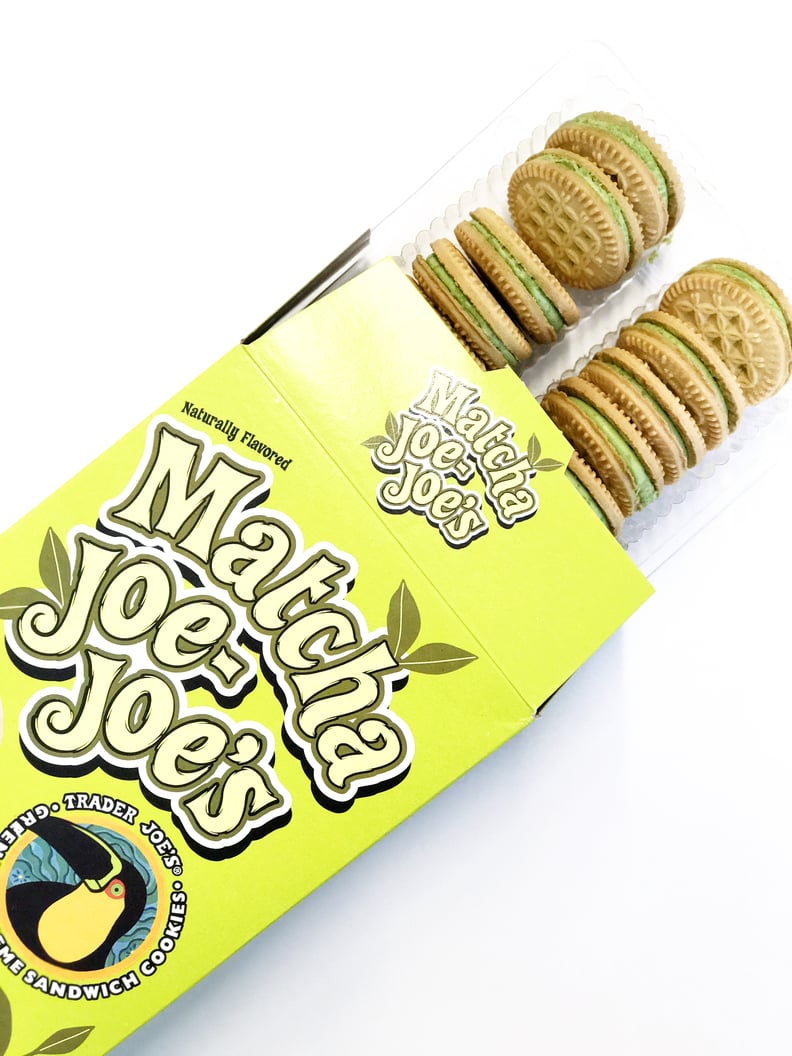 Best: Matcha Joe-Joe's
Released in May 2017, Matcha Joe-Joe's are a newer flavor we're completely on board with. The bright green creme filling is sandwiched between golden cookies that we think taste just like Trefoil Girl Scout Cookies. The matcha-flavored filling is as smooth as buttercream and has only a slight matcha tea taste, unlike the grassier Trader Joe's Matcha Ice Cream. Even if you're not the biggest fan of matcha, you'll want to give these a try.
★★★★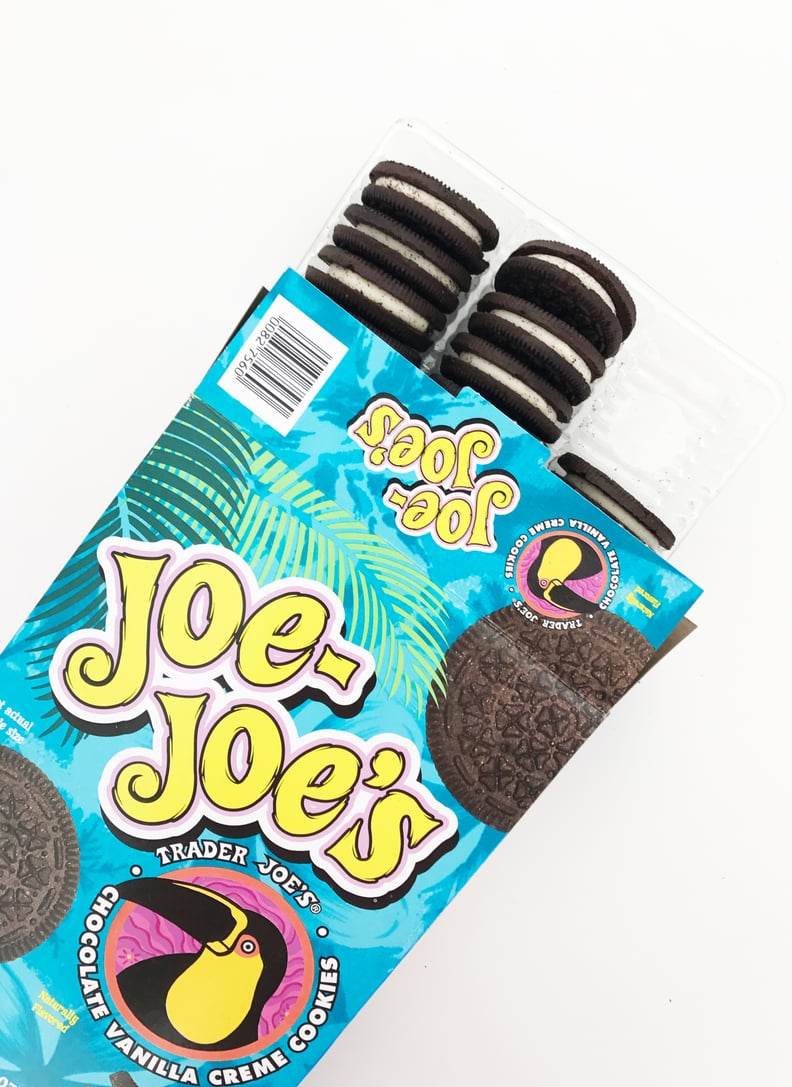 Meh: Original Joe-Joe's
You'd think that the original Joe-Joe's cookie would be the best version, but, in our opinion, that's not the case. The chocolate wafer sandwich cookies with vanilla creme filling, which Trader Joe's admits "evoke a visual comparison to a different chocolate wafer cookie," have a slightly fake taste that leaves us without the desire for a second (or third or fourth) cookie. The cookies do get bonus points for having visible specks of vanilla bean in the white filling, but overall, we prefer other versions of Joe-Joe's a lot more.
★★☆☆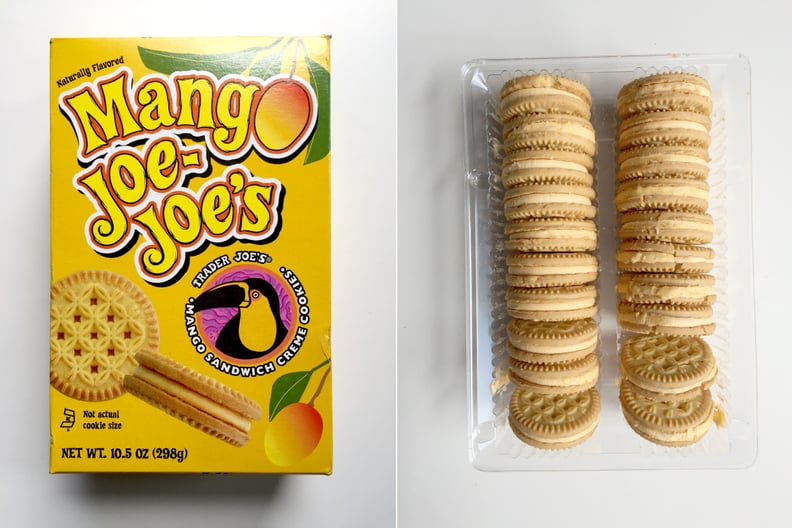 Worst: Mango Joe-Joe's
Every Summer, Trader Joe's is flooded with mango products, including Mango Joe-Joe's. And even if you're a huge fan of mango, you'll most likely be disappointed by the flavor of these cookies. The aroma and the taste of these Joe-Joe's is undeniably reminiscent of sunscreen, and even though Trader Joe's claims its products are free of artificial flavors, we felt these cookies left an unpleasant, chemical-like aftertaste in our mouths.
★★☆☆☆