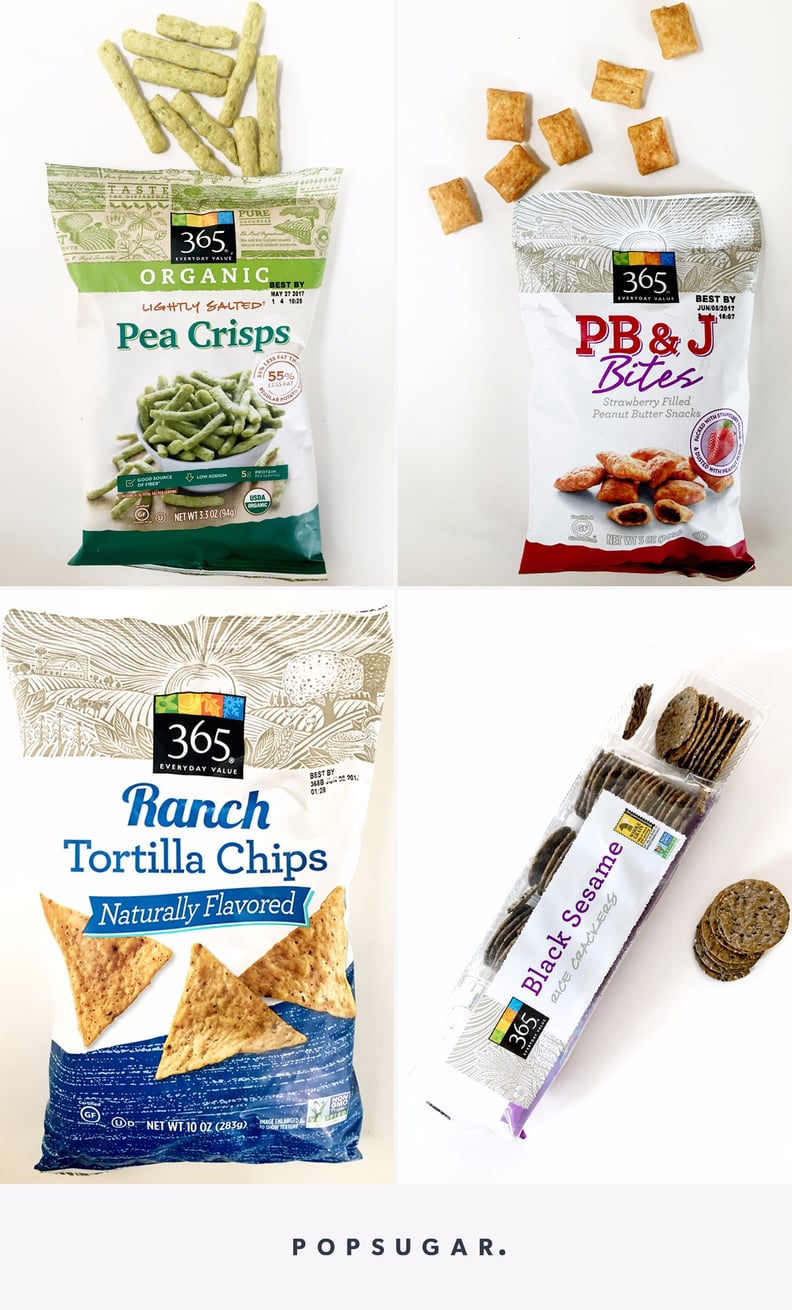 POPSUGAR Photography | Erin Cullum
POPSUGAR Photography | Erin Cullum
Keeping up with the best new snacks of the year is no easy feat, but we're always up for a challenge involving snacking. Once you throw Whole Foods into the mix, we're talking about a seriously tasty list of products to check off your grocery list. We're making our way through the new Whole Foods 365 — the budget-friendly store brand — snacks the company releases in 2017 and bringing you only the best so that you know what to pick up as you're browsing the aisles of the store the next time you shop. Spoiler alert: plenty of new chips are in your future!
01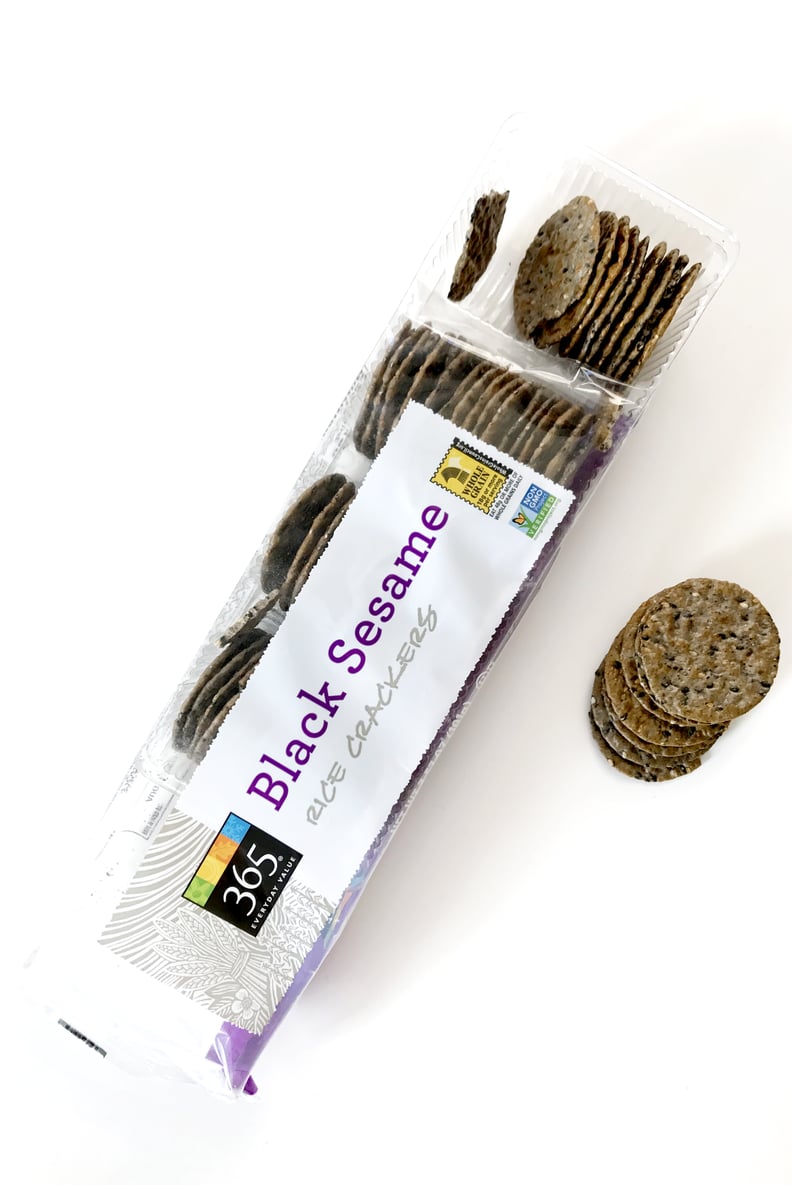 Whole Foods 365 Black Sesame Rice Crackers
Holy soy sauce! These supersavory crackers are crisp, grainy, and salty thanks to the addition of soy sauce. They're baked instead of fried, and the sturdy consistency makes them ideal for dipping in hummus or pairing with cheese. Filled with black and white sesame seeds, these crackers are ideal for those who love a little extra something-something in their cracker.
02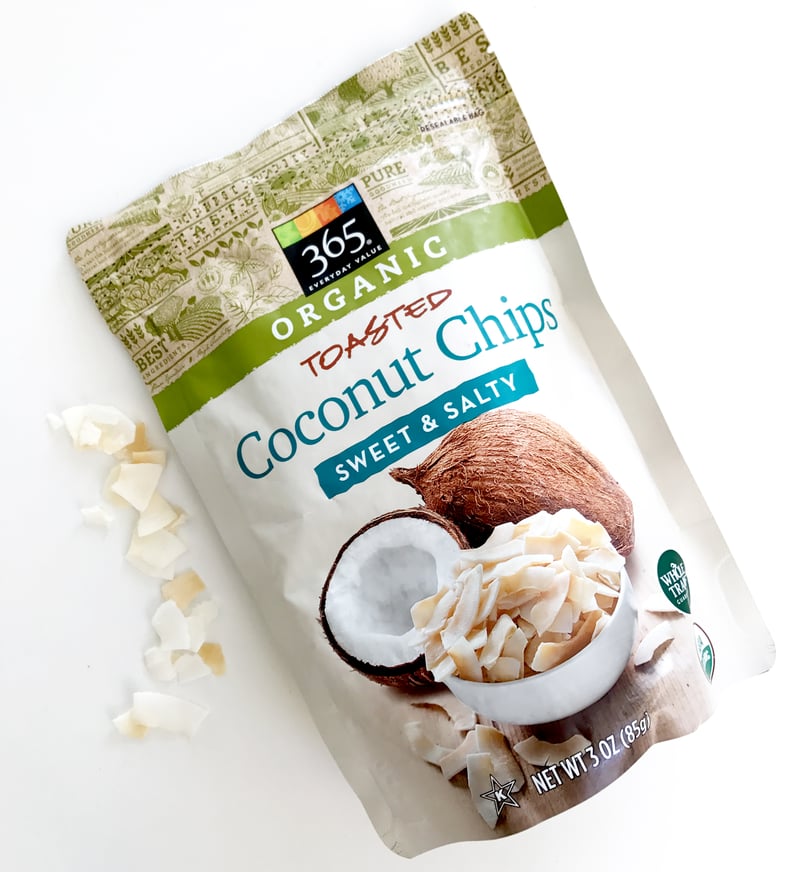 Whole Foods 365 Organic Toasted Coconut Chips in Sweet & Salty
Potato-chip alternatives are big this year, and coconut chips have proven they're just as addictive. The latest version we're swooning over is the Organic Toasted Coconut Chips in the Sweet & Salty flavor. With just three ingredients (organic coconut, organic cane sugar, and sea salt), the bite-size bits of toasty coconut are slightly sweet and just salty enough. This is the perfect snack for ultimate coconut enthusiasts.
03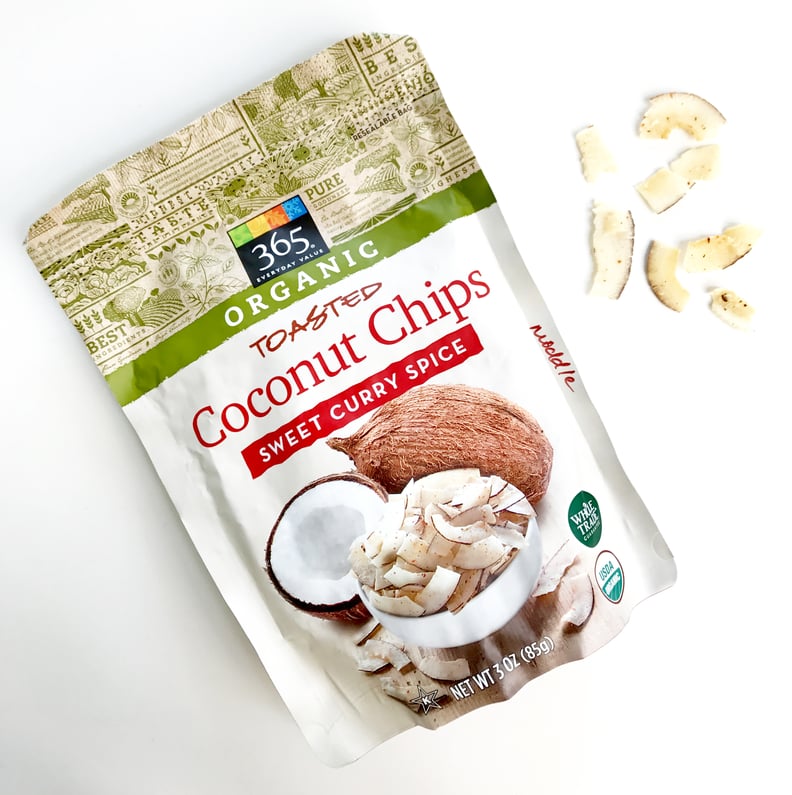 Whole Foods 365 Organic Coconut Chips in Sweet Curry Spice
If you like a little more spice, opt for the Organic Toasted Coconut Chips in Sweet Curry Spice. Sort of like a Thai coconut soup in chip form, these tiny coconut pieces are packed with bold flavors like chili powder, garam masala, coriander, cinnamon, fennel, and cloves.
04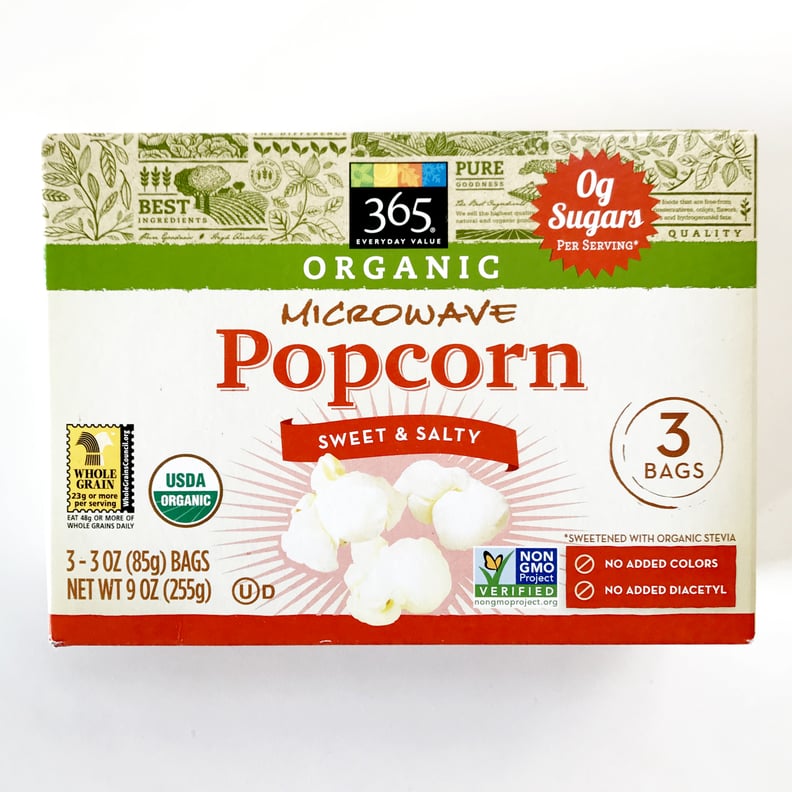 Whole Foods 365 Organic Microwave Popcorn in Sweet & Salty
Who doesn't love a solid microwave popcorn? Whole Foods's new Organic Microwave Popcorn in Sweet & Salty is just that. With three bags per box, each box is ideal for keeping in your pantry for when you need a popcorn pick-me-up. Flavored with a little butter flavoring and stevia extract, the popcorn will have you licking your fingers and going back for more.
05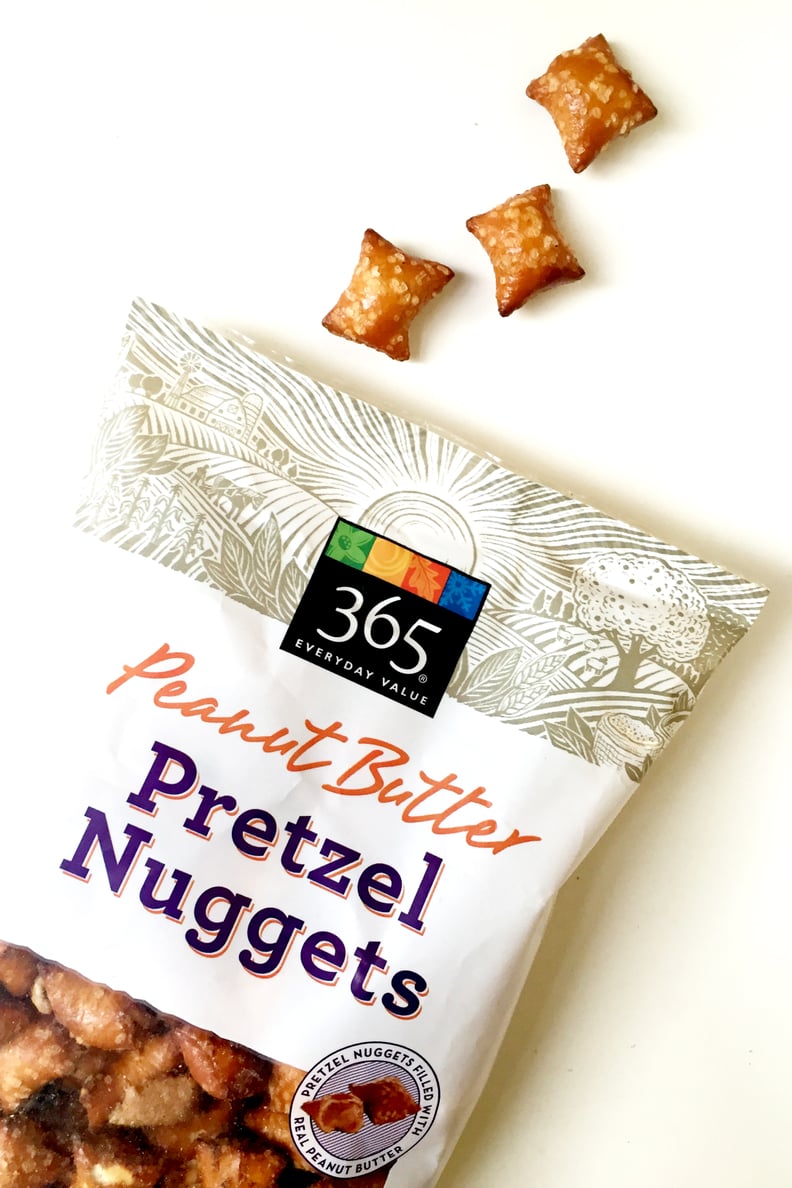 Whole Foods 365 Peanut Butter Pretzel Nuggets
Offering the perfect ratio of peanut butter to pretzel, these bite-size gems are crunchy, slightly salty, and ideal for beating late-afternoon hunger.
06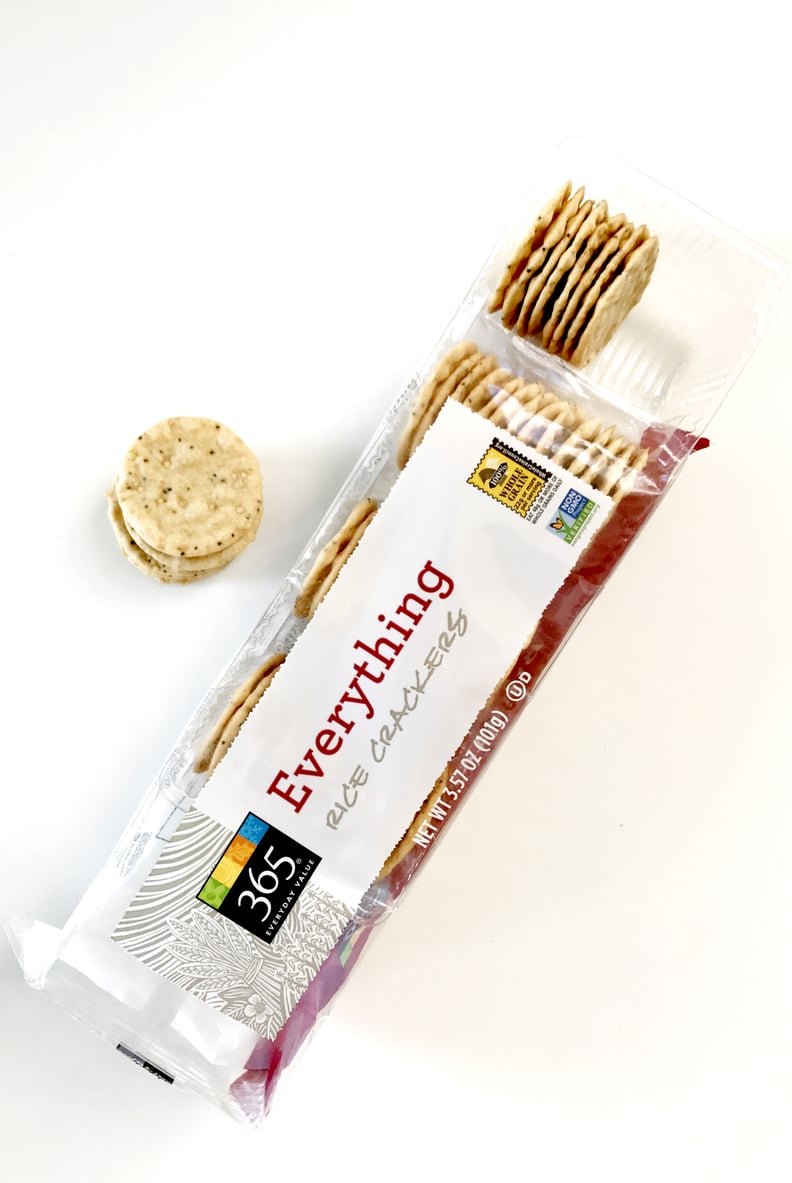 Whole Foods 365 Everything Rice Crackers
Everything seasoning is having a moment this year, and the new Whole Foods 365 Everything Rice Crackers are further proof. They're made with sesame seeds, garlic, sea salt, onion powder, and poppy seeds, meaning they have all the flavors you love in an everything bagel smooshed into a thin and crunchy cracker.
07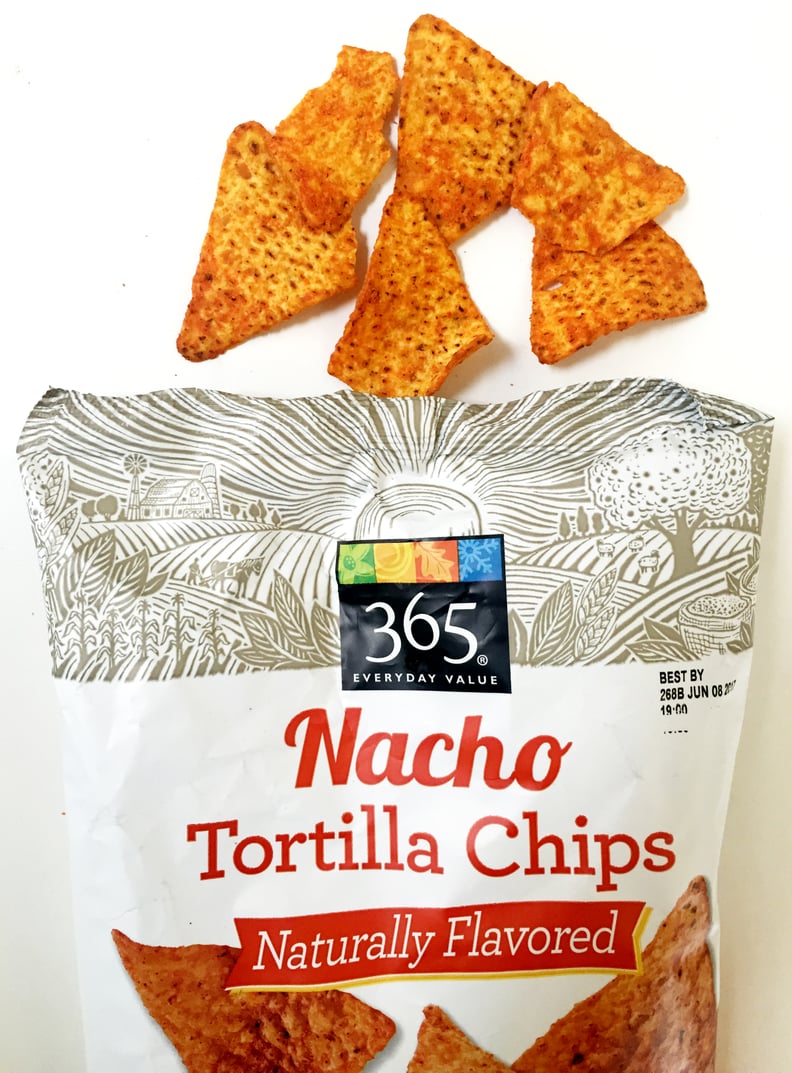 Whole Foods 365 Nacho Tortilla Chips
If you're a complete sucker for corn chips coated in orange dust, do yourself a favor and pick up these nacho-inspired chips from Whole Foods ASAP.
08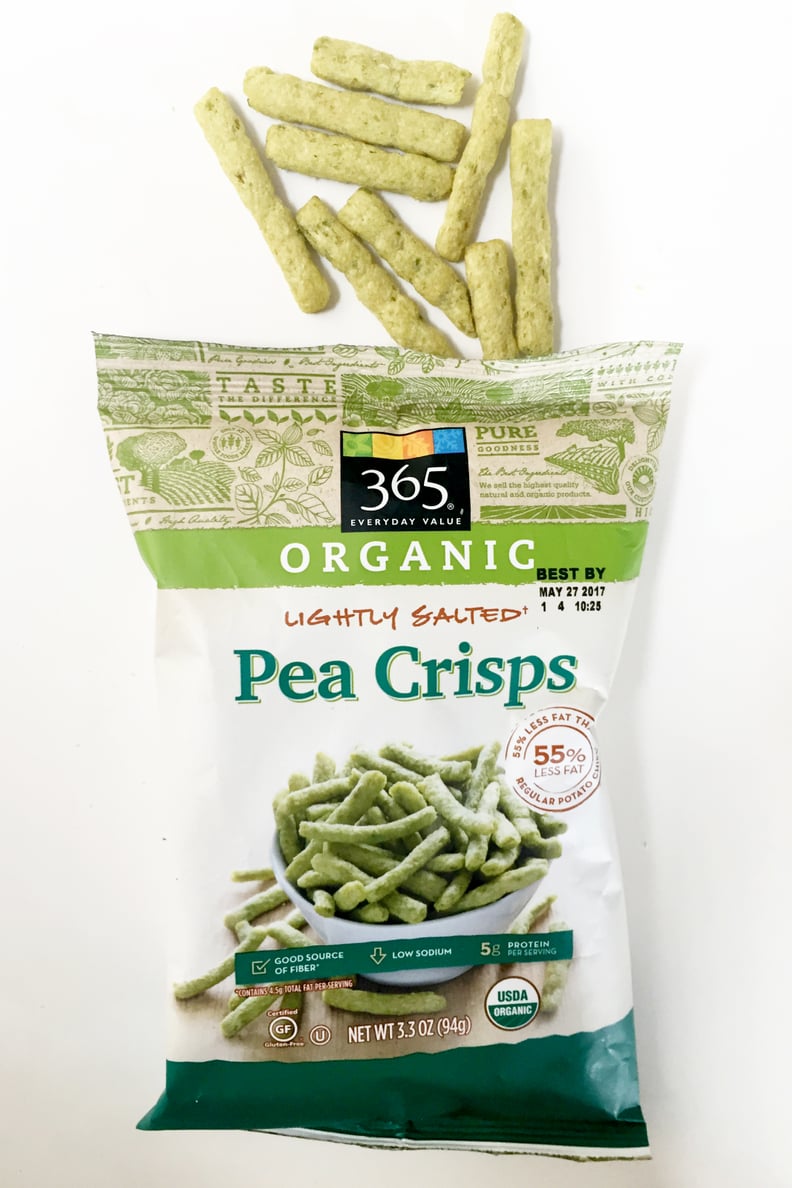 Whole Foods 365 Organic Pea Crisps
Who knew eating peas as a snack could be so enjoyable? Sort of like green Cheetos without the cheesy dust, these crispy sticks made of organic pea meal will become one of your favorite guilt-free snacks.
09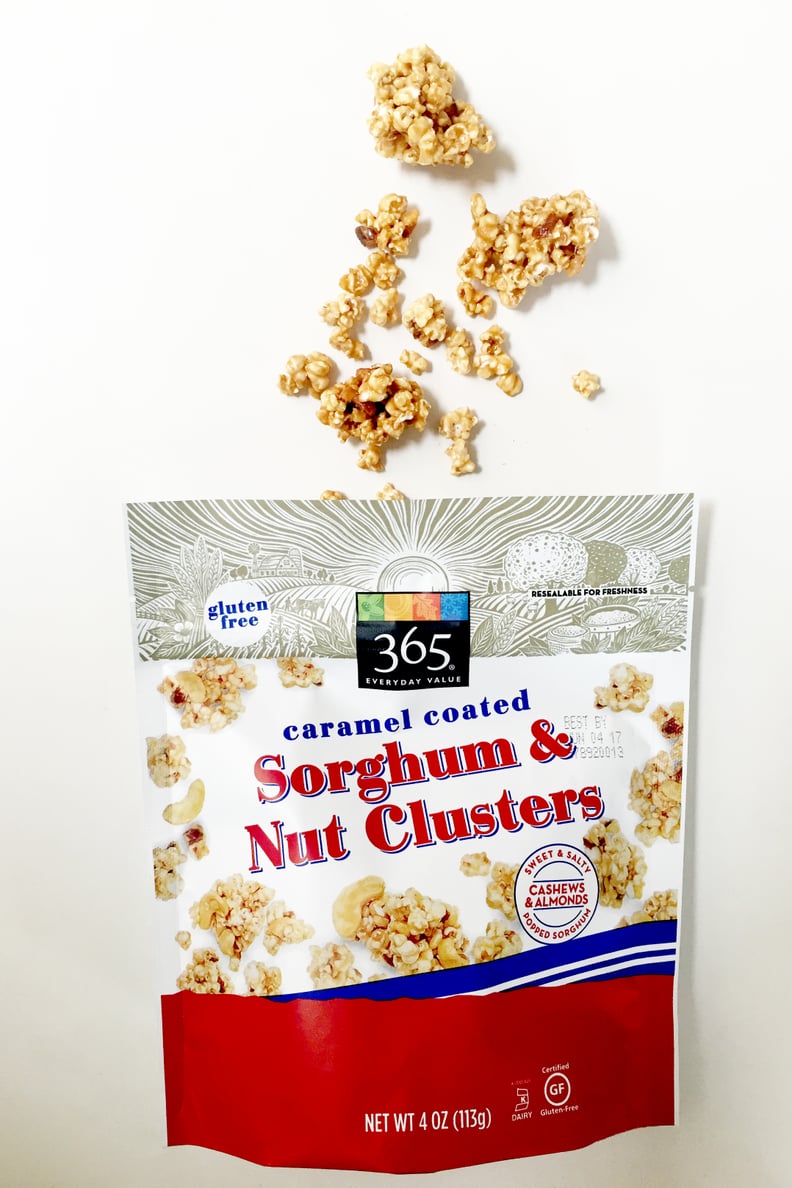 Whole Foods 365 Caramel Coated Sorghum and Nut Clusters
Our immediate question before trying this was, "Are these like healthier Cracker Jacks?!" And yes, they basically are. A combination of sorghum and cashews gives these sticky clusters plenty of substance, and the caramel coating is the glue that ties it all together.
10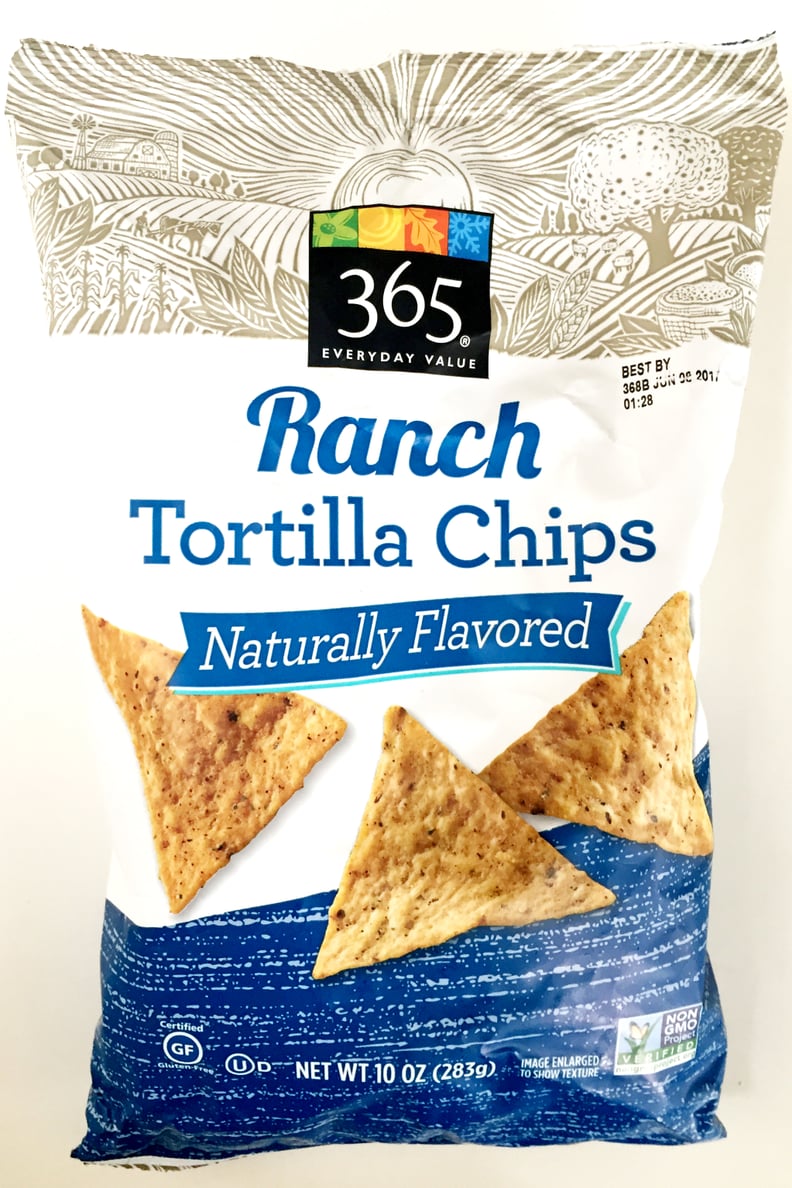 Whole Foods 365 Ranch Tortilla Chips
Watch out, Cool Ranch Doritos. Whole Foods has a new chip in town, and it's dangerously good. These corn tortilla chips have just the right amount of salty and garlicky flavor, leaving you licking your fingers after each handful.
11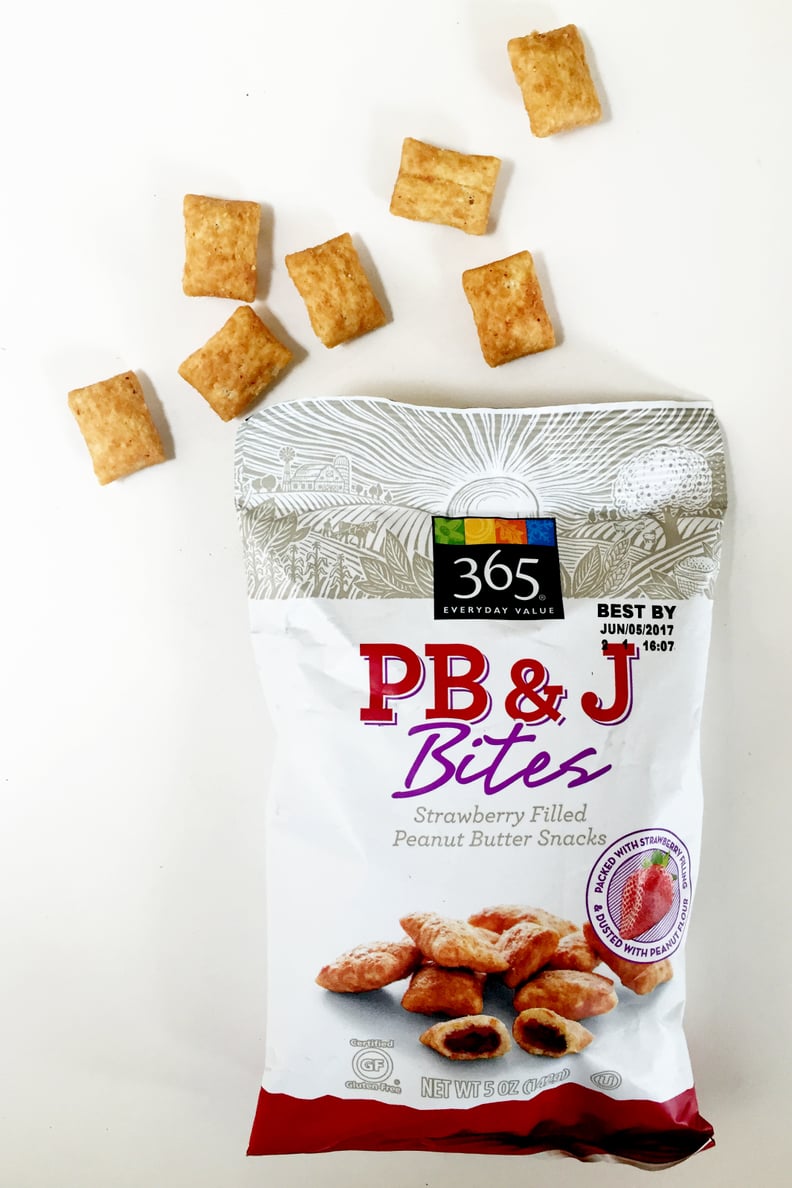 Whole Foods 365 PB&J Bites
You'll feel like a kid again when you bite into this take on a peanut butter and jelly sandwich, which is a peanut butter shell stuffed with strawberry jam. Not too sweet and pleasantly crunchy, these fruity nibbles will shake up your snacking routine.
12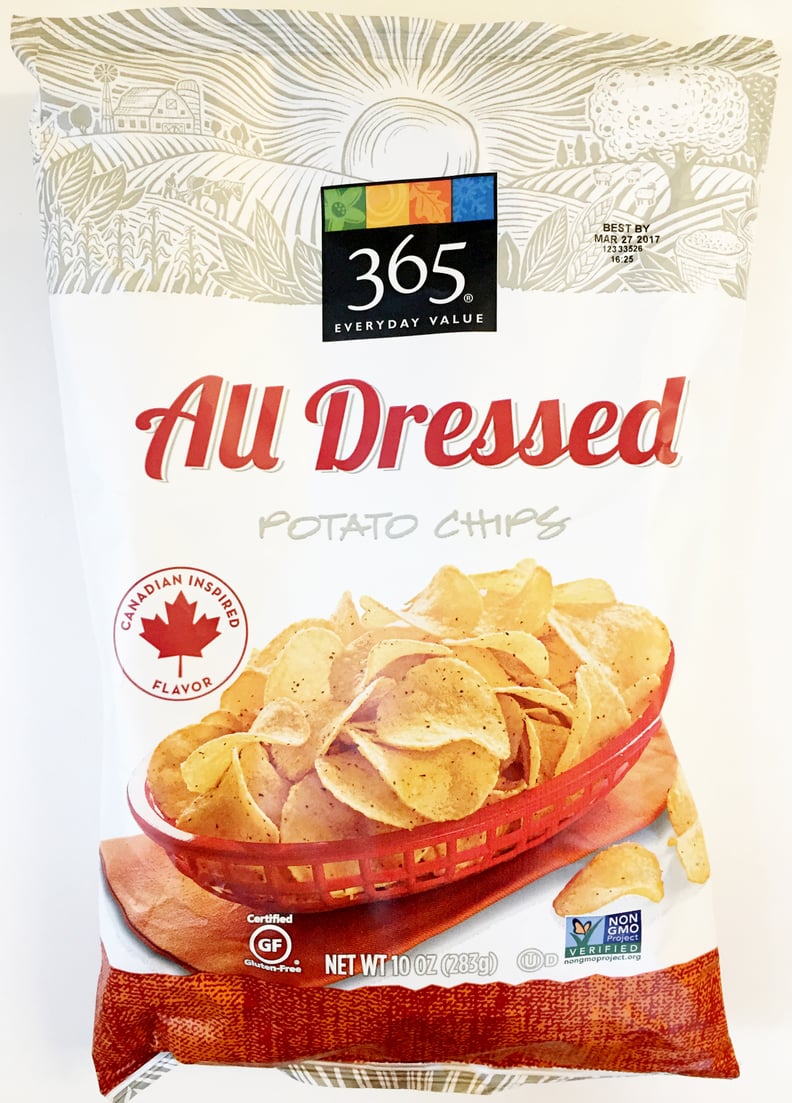 Whole Foods 365 All Dressed Potato Chips
Americans were blessed when Ruffles All Dressed, Canada's exclusive potato chip, came to the US. Now Whole Foods has its own version inspired by the Canadian chip, and let's just say you'll want to pick up at least two bags. The coveted chips are seasoned with the perfect combination of vinegar, ketchup, sour cream, onion, and BBQ flavors.
13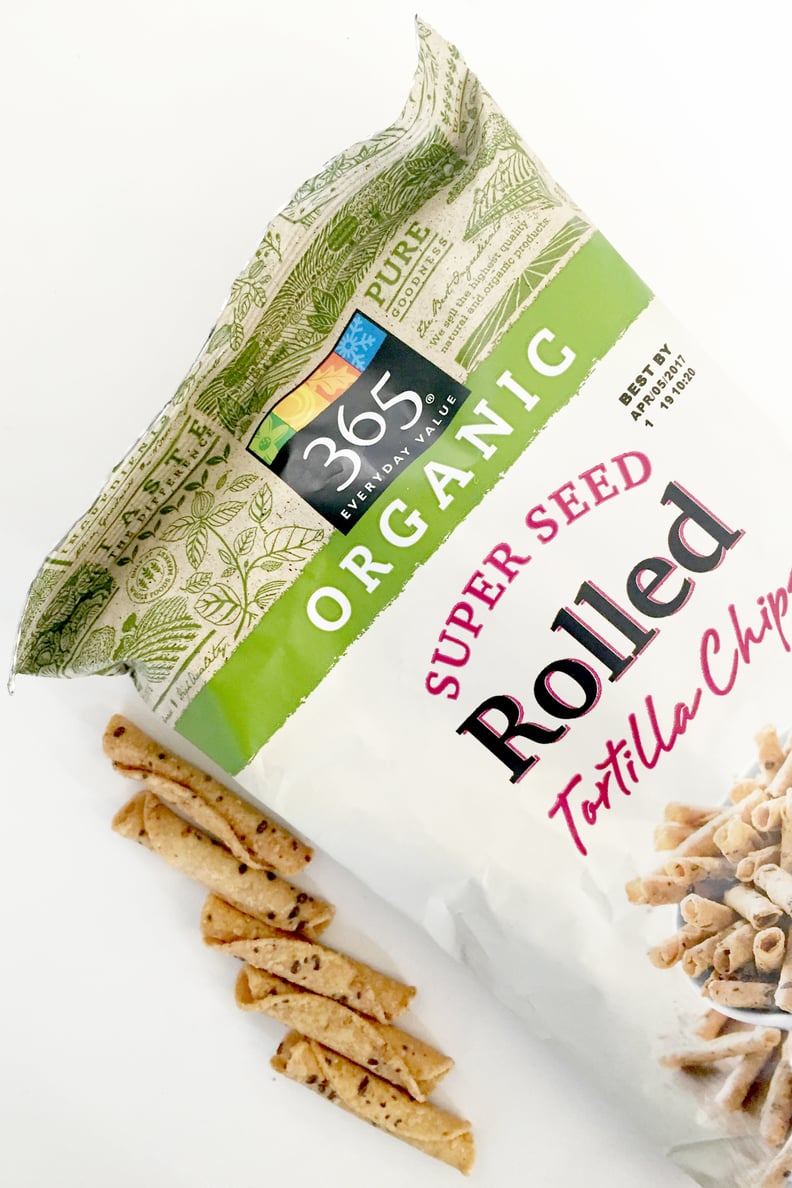 Whole Foods 365 Organic Super Seed Rolled Tortilla Chips
These are not your average tortilla chips — they're above average. Don't be afraid when you see flaxseeds and sesame seeds in the list of ingredients. The seeds add a nutty flavor, and the rolled shape makes the chips even crunchier and sturdy enough to stand up to dips.