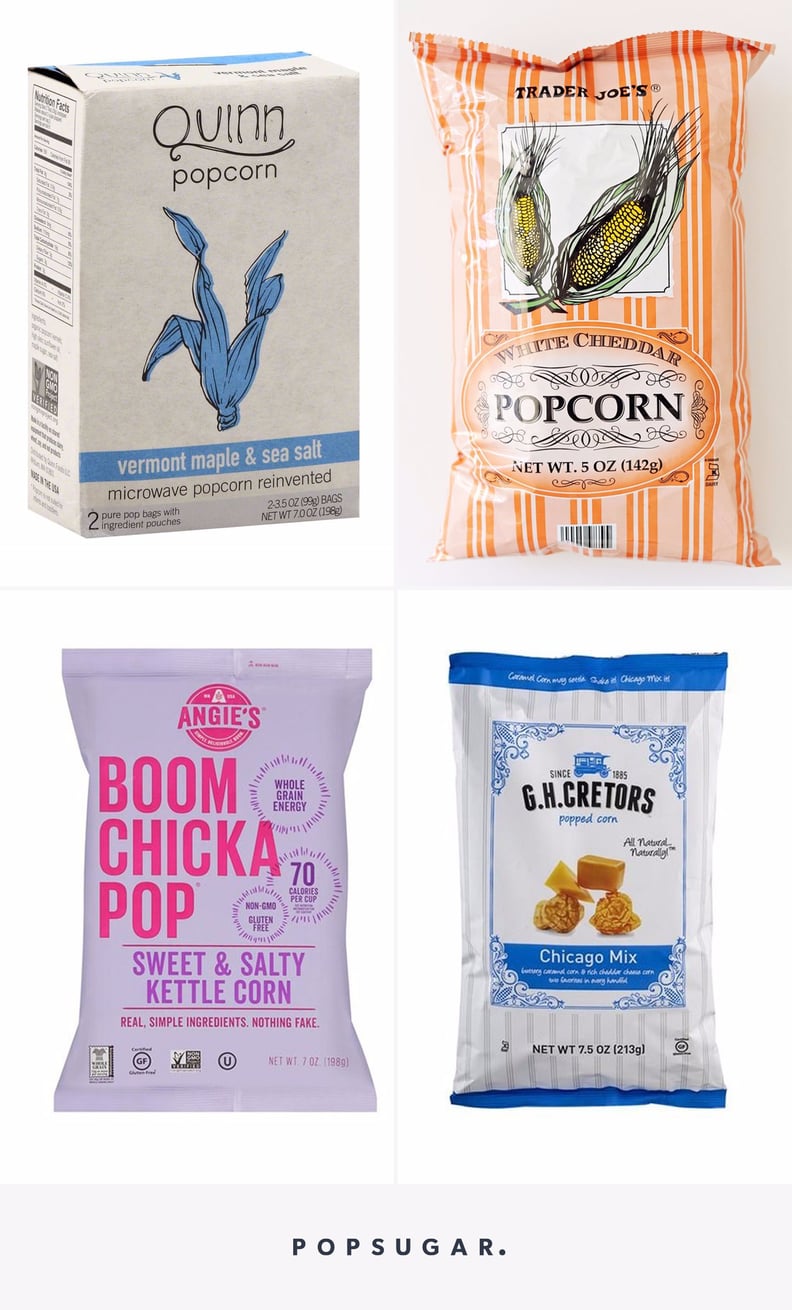 POPSUGAR Photography | Erin Cullum
POPSUGAR Photography | Erin Cullum
Popcorn and I are in a pretty serious long-term relationship. It has always been and will always be my favorite snack, and I have consumed more bags of the stuff (in flavors of all kinds) than I'd like to admit. But that officially qualifies me — along with a few other popcorn-loving coworkers — to declare the absolute best store-bought popcorns in the world, so that you know what's worth picking up the next time you're looking for a movie-night snack. While I do have a strong preference for one flavor in particular — white cheddar for life — there's a lot of variety that deserves to be praised in the popcorn aisle, from kettle corn to truffle popcorn and good-old movie theater butter popcorn that leaves your fingers with a satisfyingly yellow glow. Satisfy your popcorn cravings with the following 12 best-ever picks.
01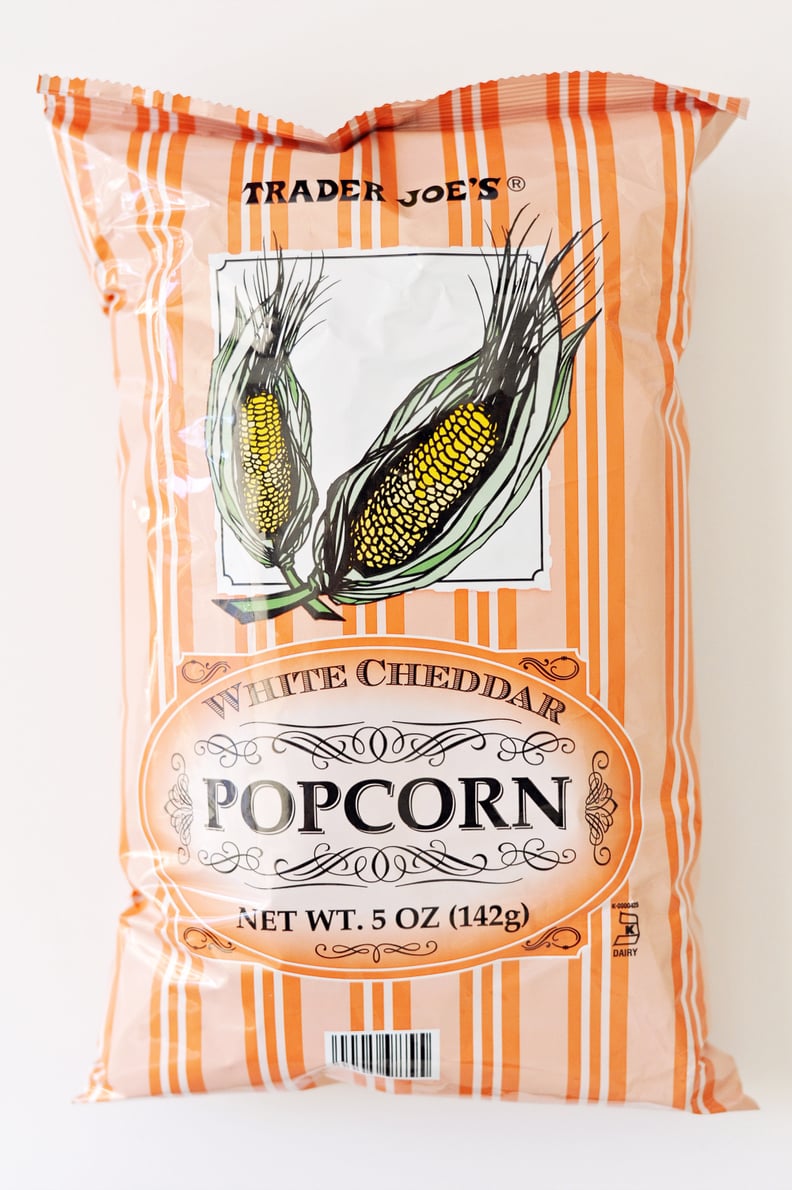 Trader Joe's White Cheddar Popcorn
"White Cheddar Popcorn Expert" should be right next to "Assistant Editor" on my business cards. Not to brag, but I've probably tried every white cheddar popcorn in existence, and I can confirm Trader Joe's White Cheddar Popcorn is the absolute best, no questions asked. Try as I might, I have zero willpower to avoid the snack aisle at TJ's and add a bag (or two) to my cart every single time.
02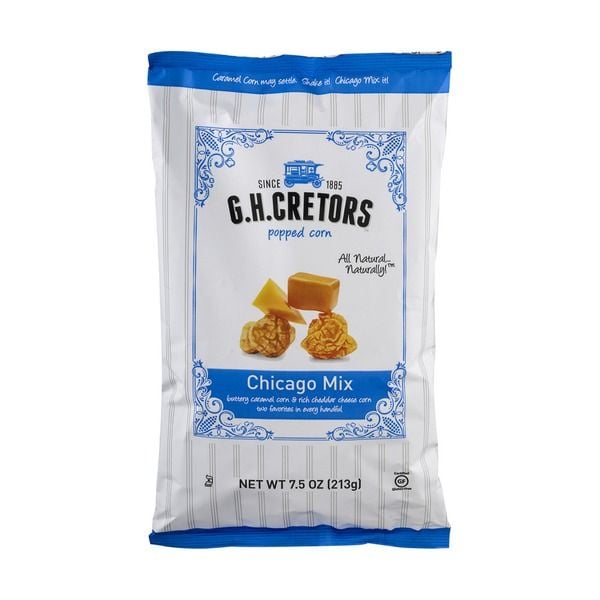 G.H. Cretors Chicago Mix
The next best thing to those giant tins of mixed popcorn during the holiday season is the G.H. Cretors Chicaco Mix. The big, fluffy kernels are an equal blend of cheddar and caramel, an unexpected pair that's dangerously addictive.
03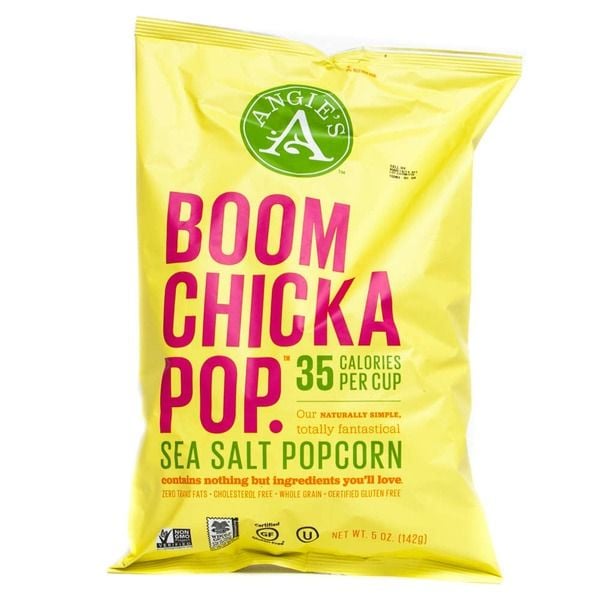 Angie's Boom Chicka Pop Sea Salt Popcorn
Angie's Boom Chicka Pop can do no wrong, and the original Sea Salt Popcorn is total perfection. With just three ingredients (popcorn, sunflower oil, and sea salt), there's no greasy residue from this light and airy snack, and it's got the ideal amount of salt.
04
Smartfood White Cheddar Cheese Popcorn
I've got to give my praises to the OG white cheddar popcorn, which blows away competitors to this day: Smartfood White Cheddar Cheese Popcorn. Launched in 1985, this irreplaceable popcorn is still a grocery store staple, and I'm forever grateful for its just-cheesy-enough, light, and crunchy kernels.
05
Trader Joe's In a Pickle Popcorn
Not everyone is down for a pickle-flavored snack, but if you are, do yourself a favor and try Trader Joe's In a Pickle Popcorn. It's not as intensely vinegary as you might expect, and the tangy flavor of dill pickles really works. This coveted item isn't available at every Trader Joe's location anymore, but you can still find it at some.
06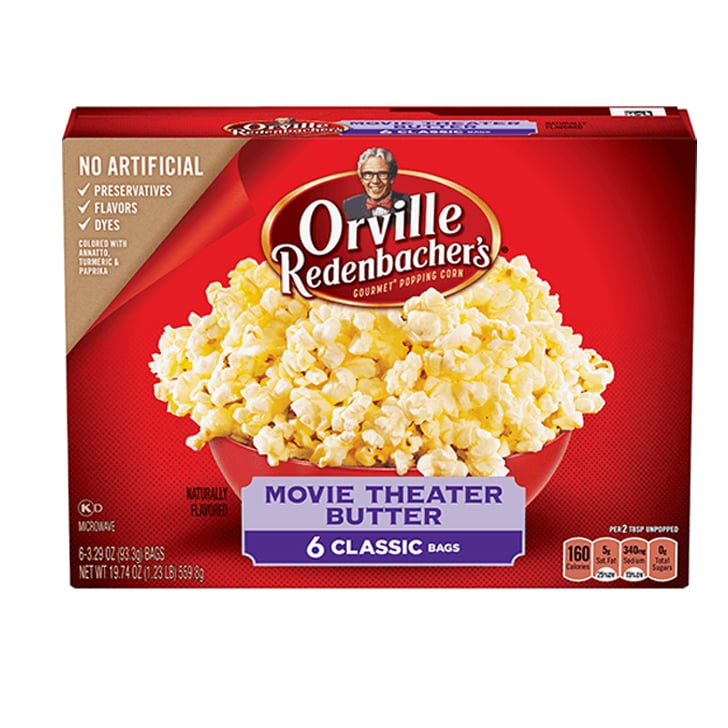 Orville Redenbacher's Movie Theater Butter Popcorn
Sometimes you just really want that ultrabuttery, yellow popcorn that makes you feel like you're at the movies, and the best option in my opinion is Orville Redenbacher's Movie Theater Butter Popcorn. It's so buttery, salty, and finger-lickingly good.
07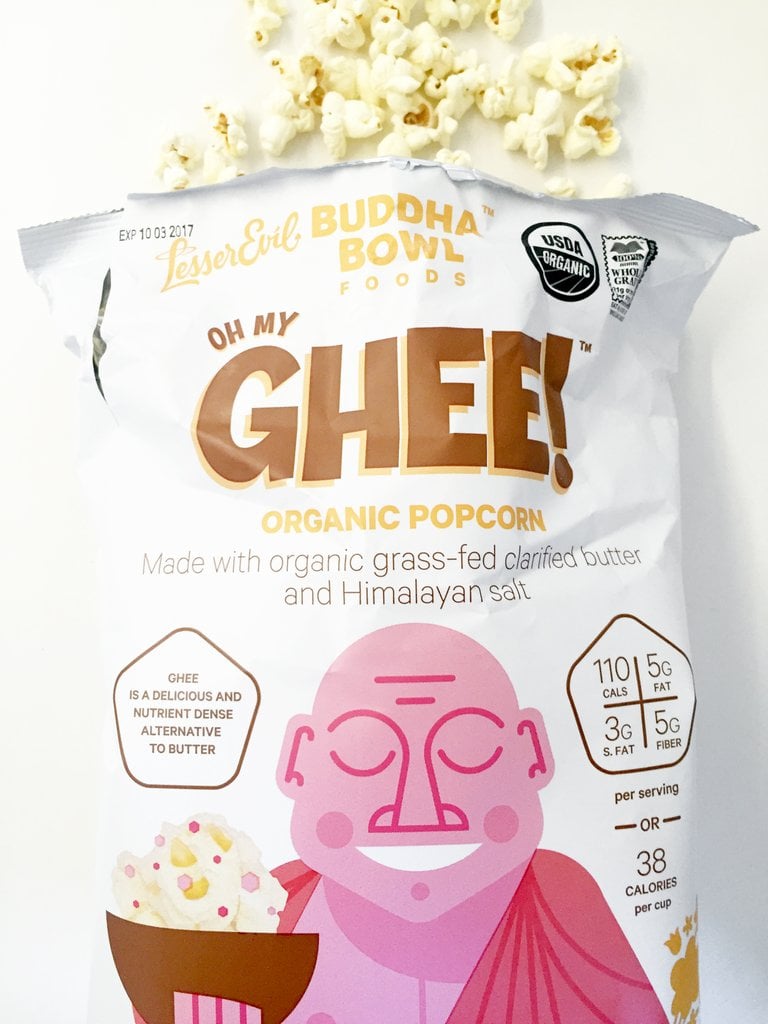 LesserEvil Buddha Bowl Foods Oh My Ghee! Organic Popcorn
08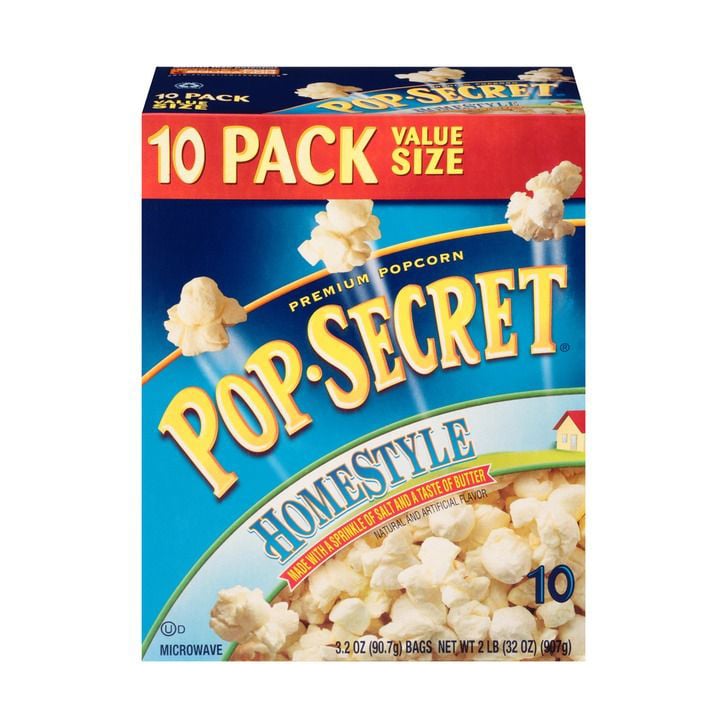 Pop Secret Homestyle
A friend of mine told me she was a movie-theater-butter popcorn kind of girl for life, until she discovered Pop Secret Homestyle. As the name suggests, this popcorn truly tastes homemade. It has the perfect amount of salt and butter without being overpowering or overloaded — in other words, eating a whole bag of it doesn't make you feel gross.
09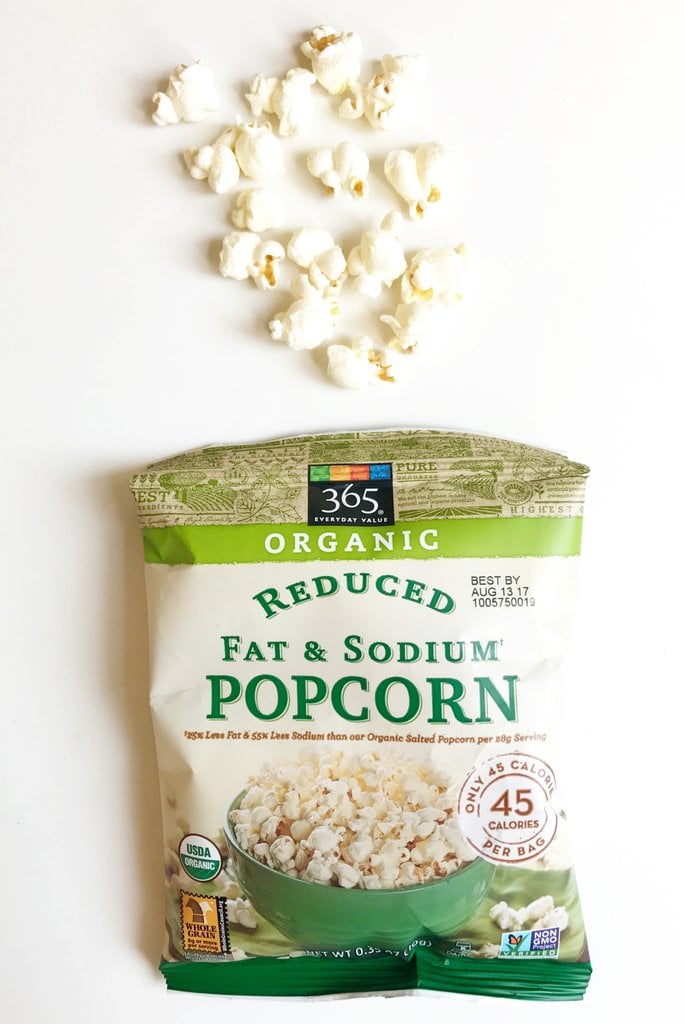 Whole Foods 365 Organic Reduced Fat & Sodium Popcorn
"Reduced fat and sodium" doesn't sound too exciting, but the beauty of the Whole Foods 365 Organic Reduced Fat & Sodium Popcorn is in its simplicity. Super fluffy and not oily at all, the kernels keep their natural flavor and are enhanced by just a little bit of salt.
10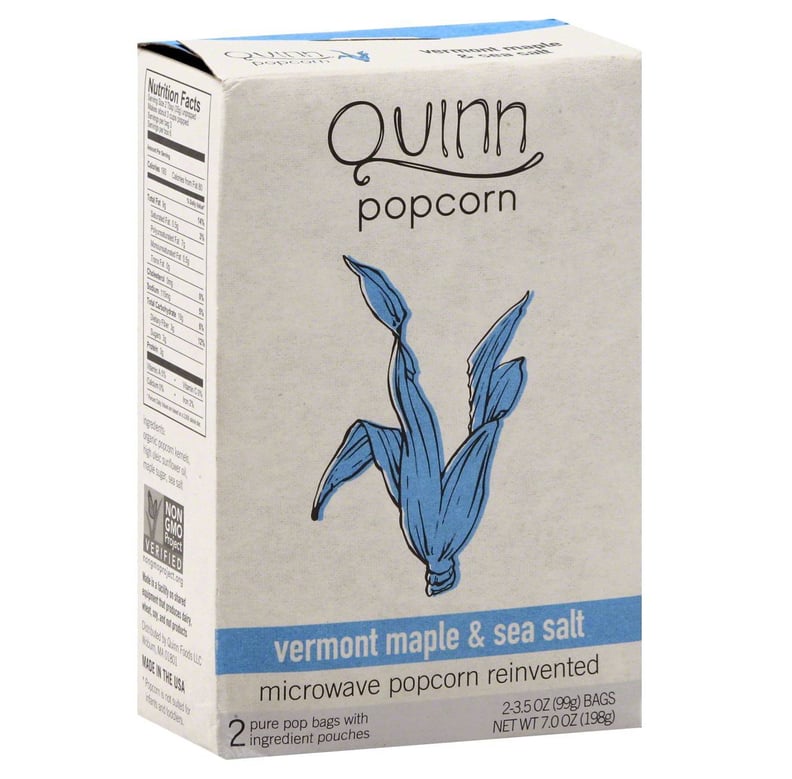 Quinn Popcorn Vermont Maple & Sea Salt
The flavors in Quinn Popcorn are extremely subtle, but that's what we love about it — the Vermont Maple & Sea Salt flavor in particular. The maple flavor gives it a more unique flavor than your average kettle corn, and the sea salt complements it perfectly.
11
Angie's Boom Chicka Pop Sweet & Salty Kettle Corn
We love basically every Boom Chicka Pop flavor on the market, but if we're picking the best of the best, the Sweet & Salty Kettle Corn is definitely up there. With no additives or artificial flavors (it's just popcorn, sunflower oil, cane sugar, and sea salt), this fluffy kettle corn is dynamite.
12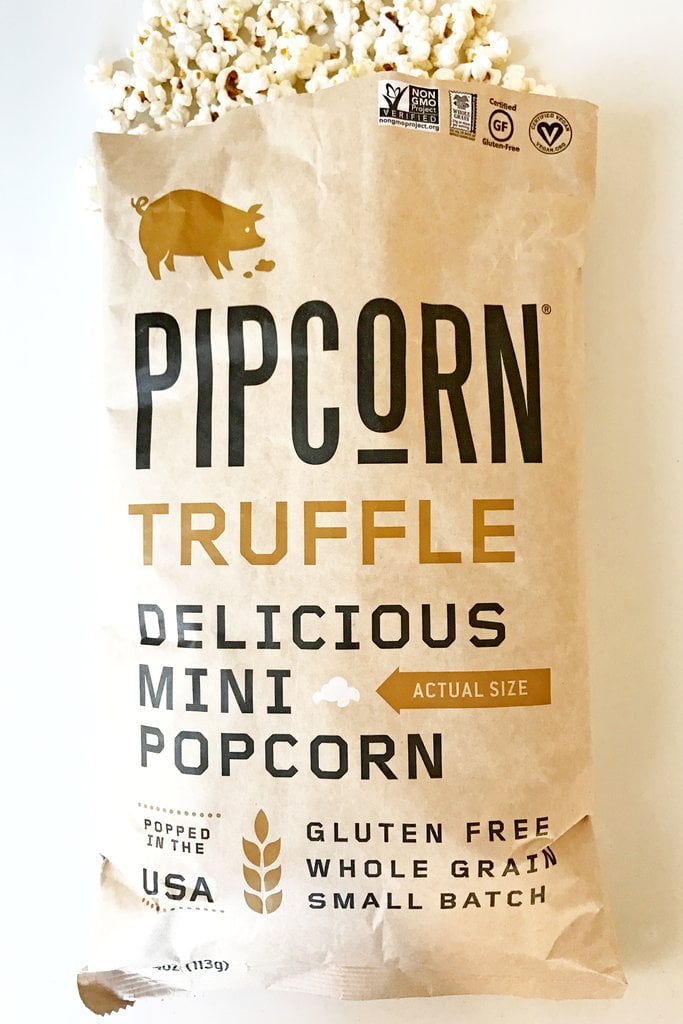 Pipcorn Truffle
Have you tried Pipcorn Delicious Mini Popcorn, the cutest (and tiniest) popcorn ever? We've named the Pipcorn Truffle flavor one of the best new snacks of 2017. Unlike other truffle snacks, the flavor here isn't overpowering; it adds just the right amount of savory flavor to the gluten-free, whole-grain popcorn.