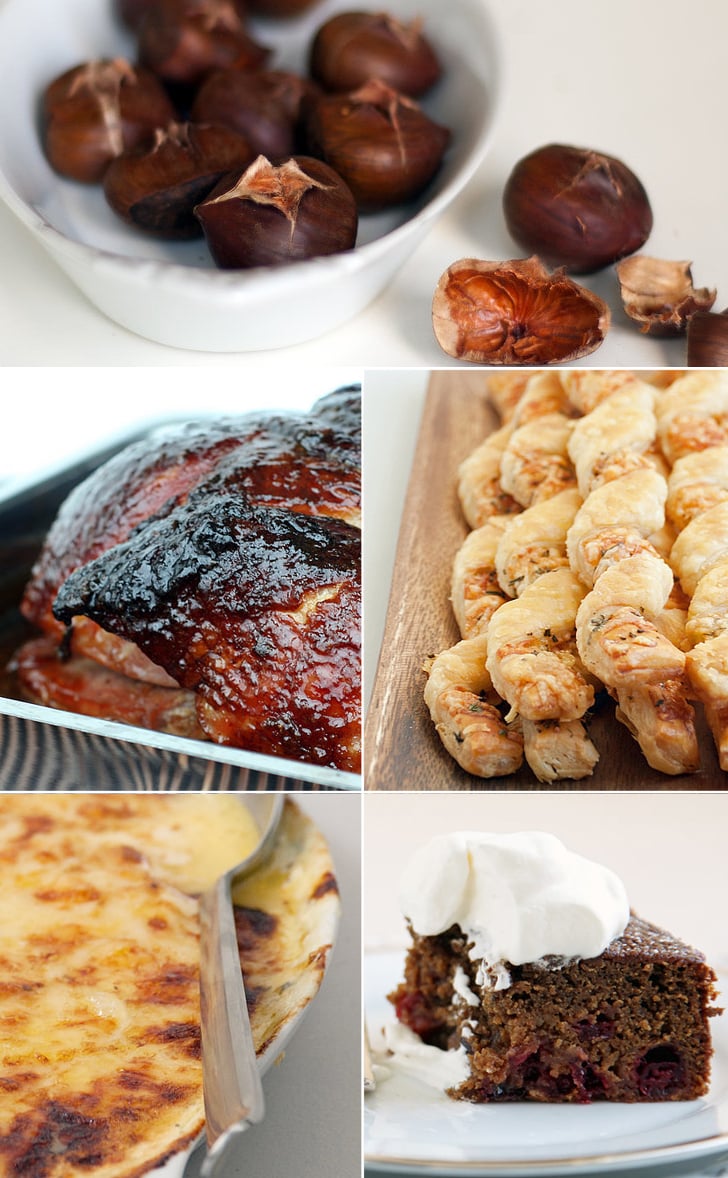 POPSUGAR Photography
POPSUGAR Photography
Whether it's your first time hosting Christmas dinner or your 10th, it is always gratifying to serve an impressive and quickly devoured meal. This menu is filled with eight scrumptious holiday recipes that your guests will definitely enjoy, from tasty appetizers to decadent desserts. Skip the menu-planning stress this holiday and spend your time doing something jolly, because we've done all the hard work for you.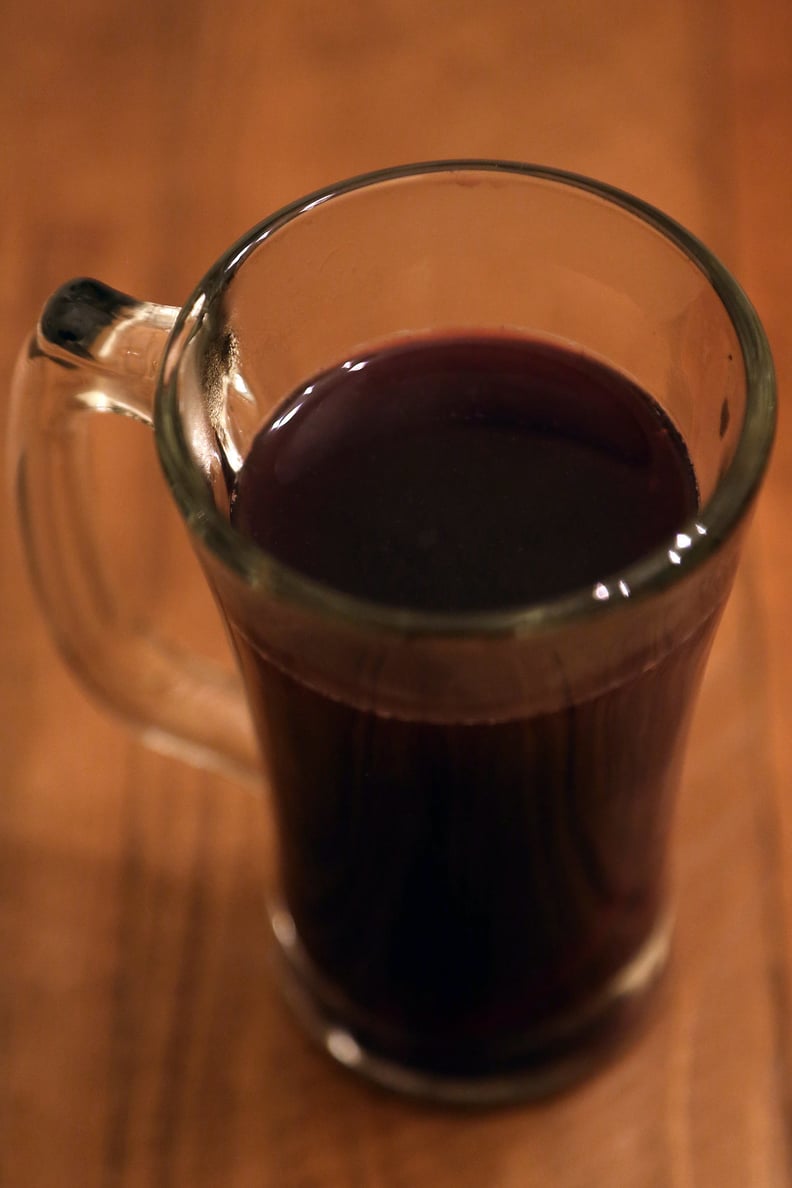 Vanilla Mulled Wine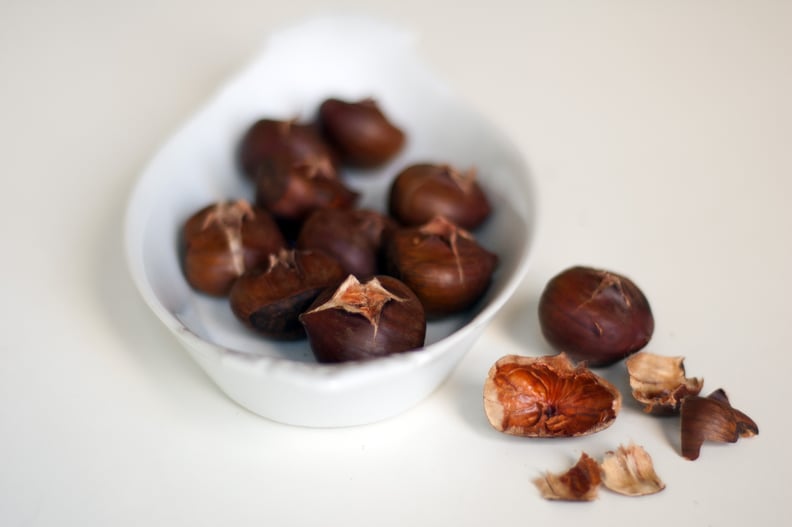 Oven-Roasted Chestnuts
Contrary to what the song says, chestnuts don't require an open fire for roasting. Use your oven to prepare these traditional holiday snacks.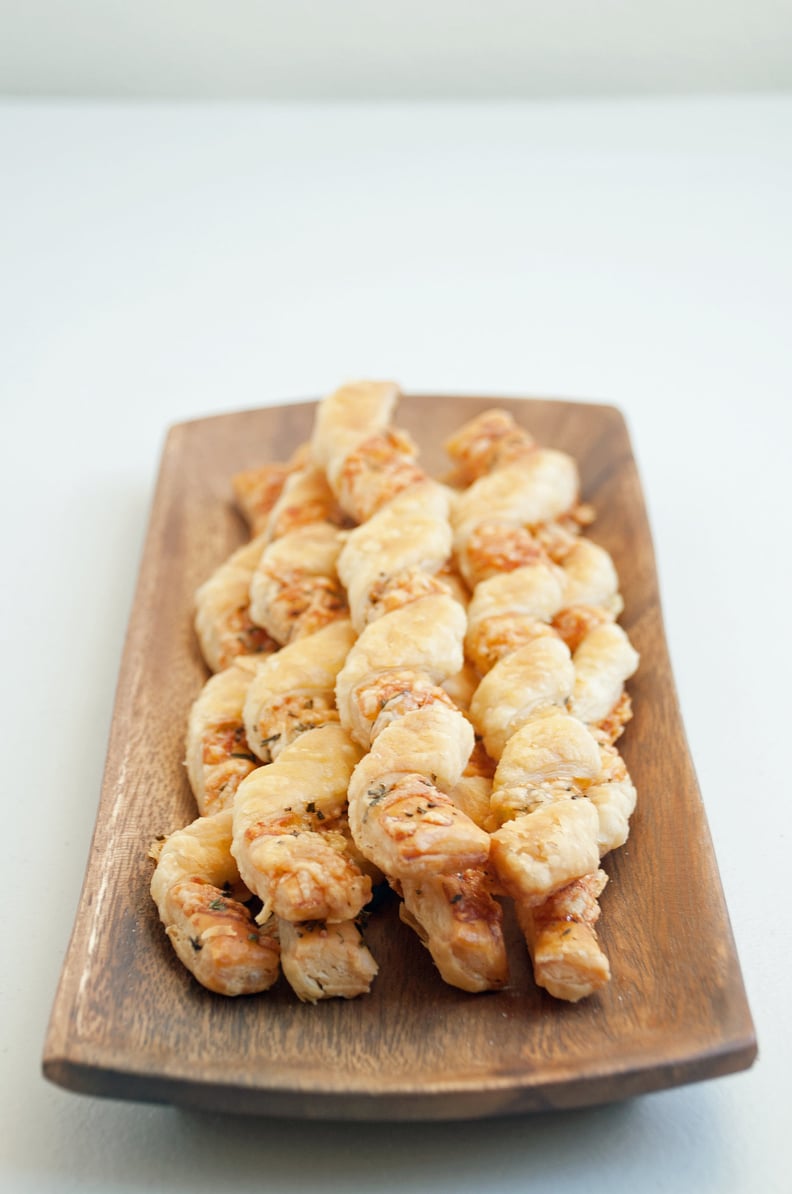 Herbed Cheese Straws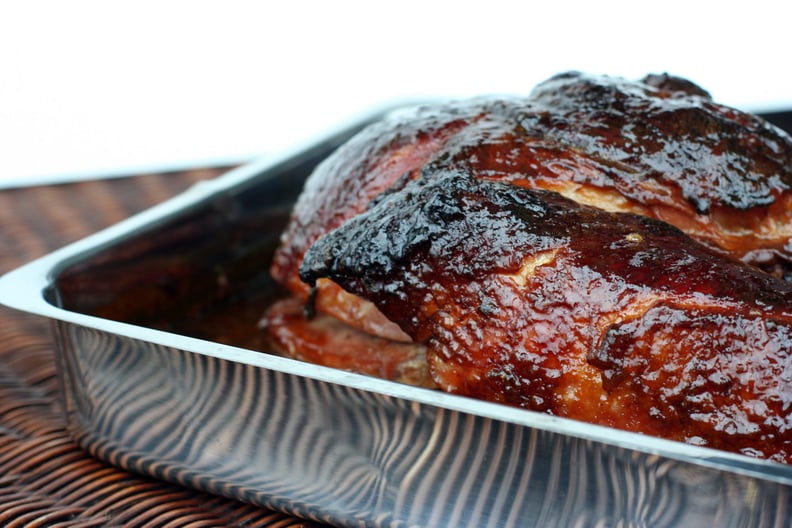 Honey-Bourbon Glazed Ham
When your guests smell the inviting aroma of bourbon and molasses wafting from your kitchen, they'll be salivating in anticipation of a traditional Christmas ham.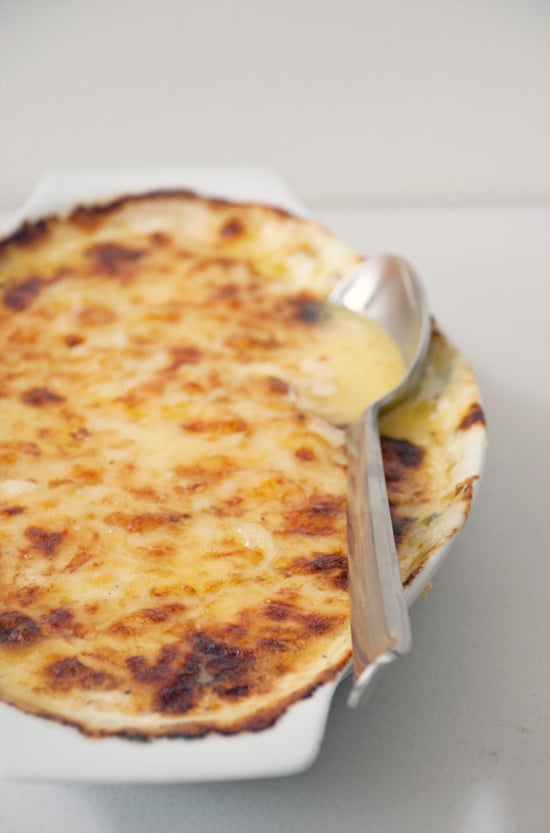 Potatoes au Gratin
Thanks to toasty cheese and hearty potatoes, potato gratin is the perfect comfort food to serve during the holidays.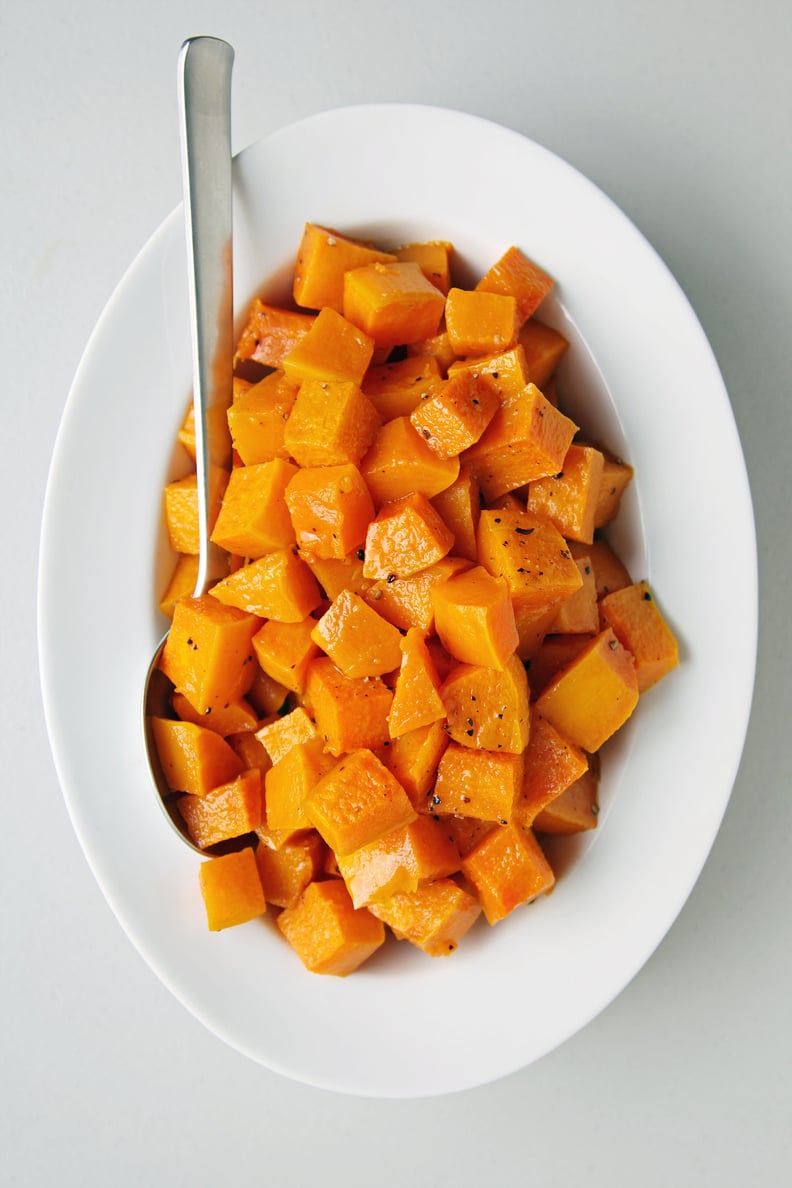 Roasted Butternut Squash
Butternut squash wins the award for most versatile Winter produce, and this simple roasted recipe is too mouthwatering to leave off the Christmas menu.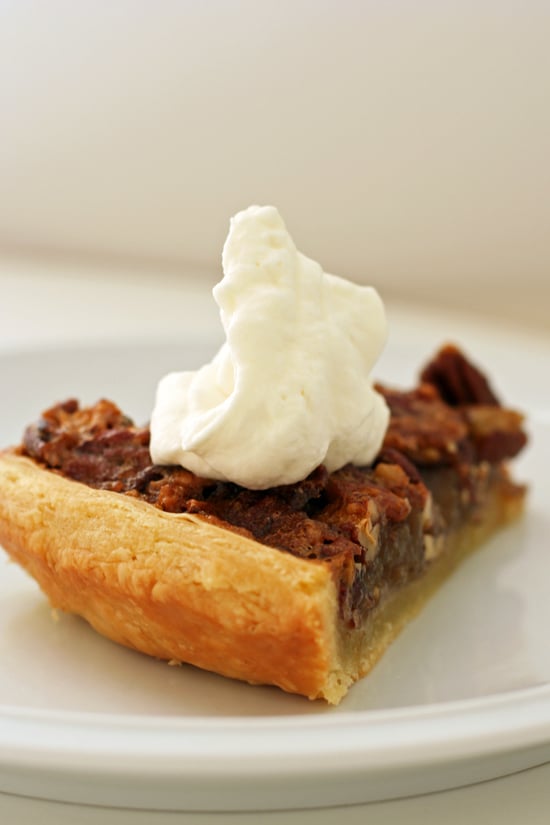 Bourbon Pecan Pie
When a dish is described as "crème brulée taking an excursion to the dirty South," you know it'll be a hit. This sweet, boozy pie might just become your new favorite!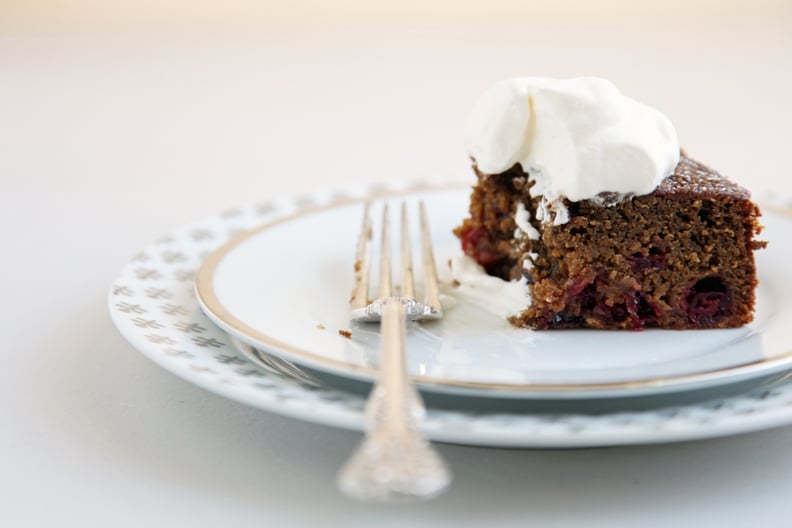 Cranberry-Swirled Gingerbread Cake
With all the nostalgic spice of gingerbread and tart sweetness of cranberries, this swirled dessert might take the cake at your holiday soiree.