Cranberry Gingerbread Cake Recipe
Cranberry-Swirled Gingerbread Cake Is a Perfect 10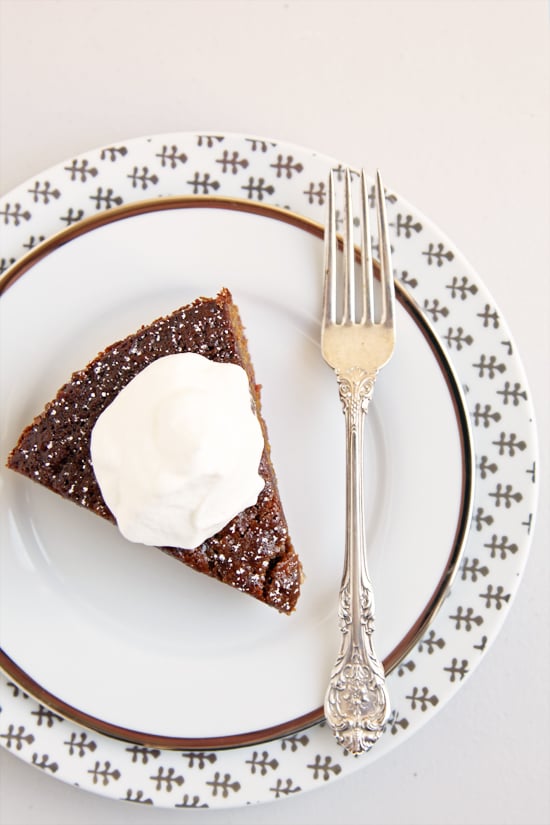 When it comes to baked goods, looks can occasionally be deceiving. Take this cranberry-swirled gingerbread cake: slightly unassuming in appearance, it's an unlikely contender for crowd favorite when placed side by side with luscious pies or an elegantly frosted chocolate cake.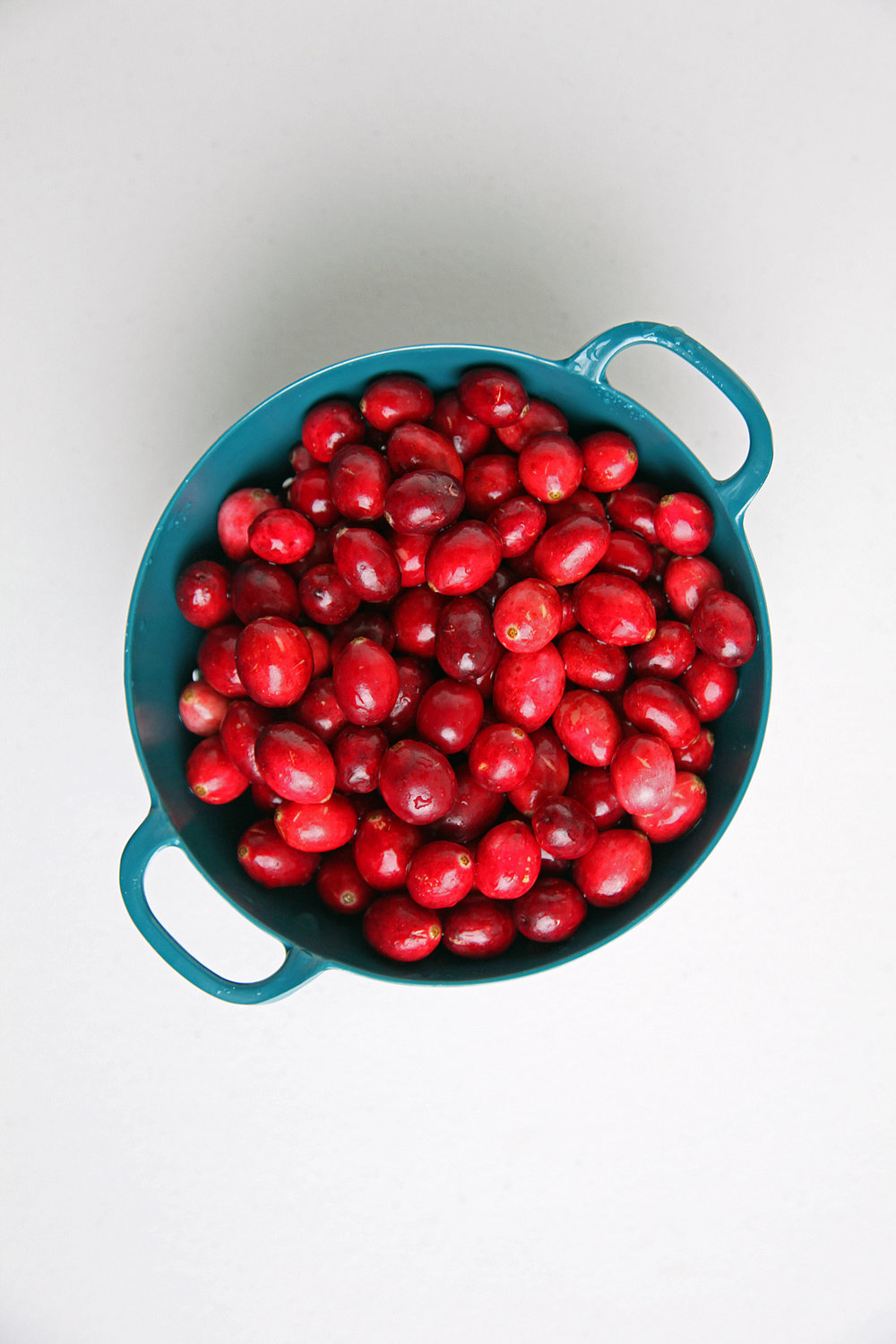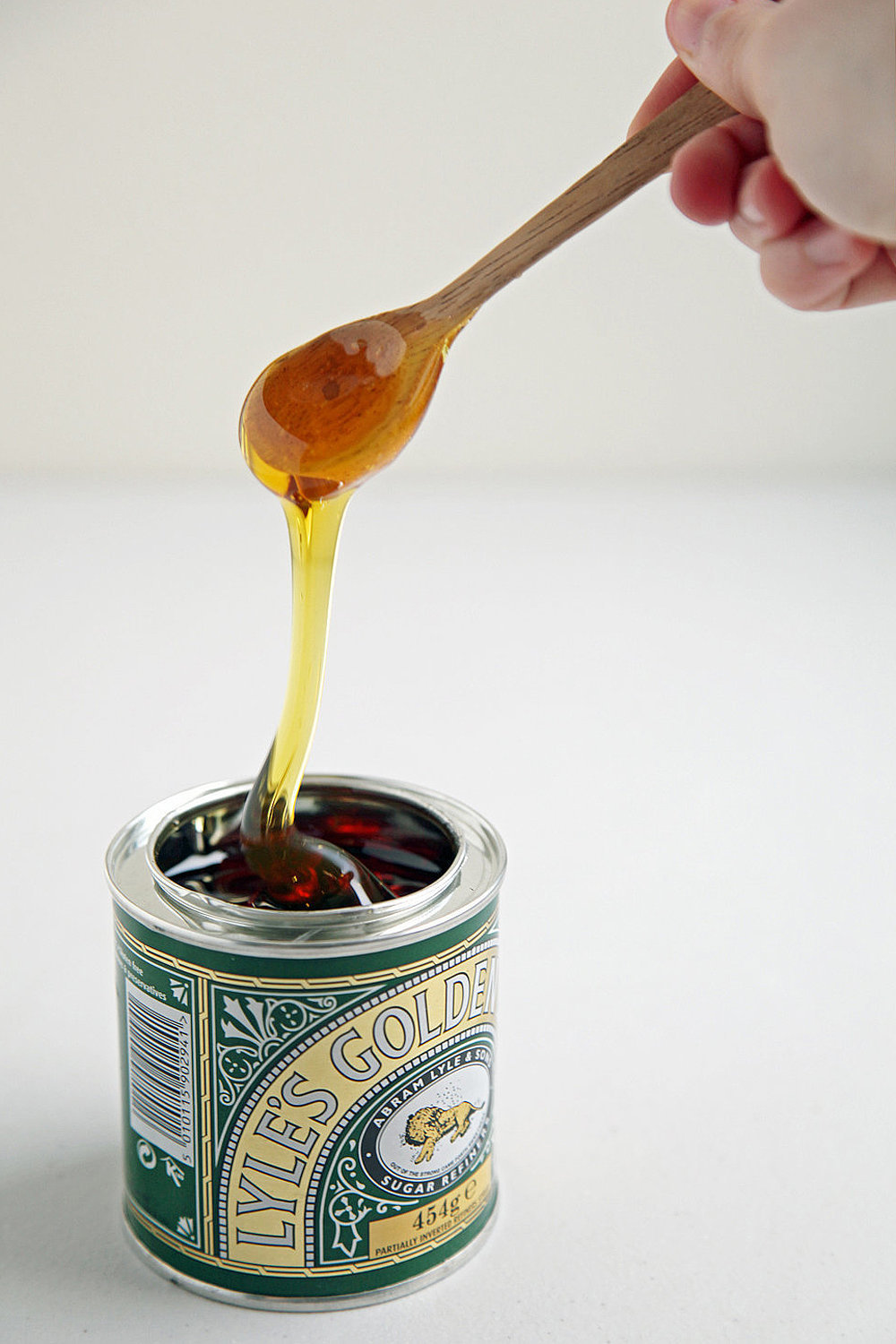 That is, until the first bite is consumed. The batter, deeply spiced and spiked with bittersweet molasses, is a strong contender for my favorite gingerbread tasted to date. A hefty swirl of sweet-tart cranberry sauce simply gilds the lily, firmly placing this cranberry-swirled gingerbread in my cake hall of fame.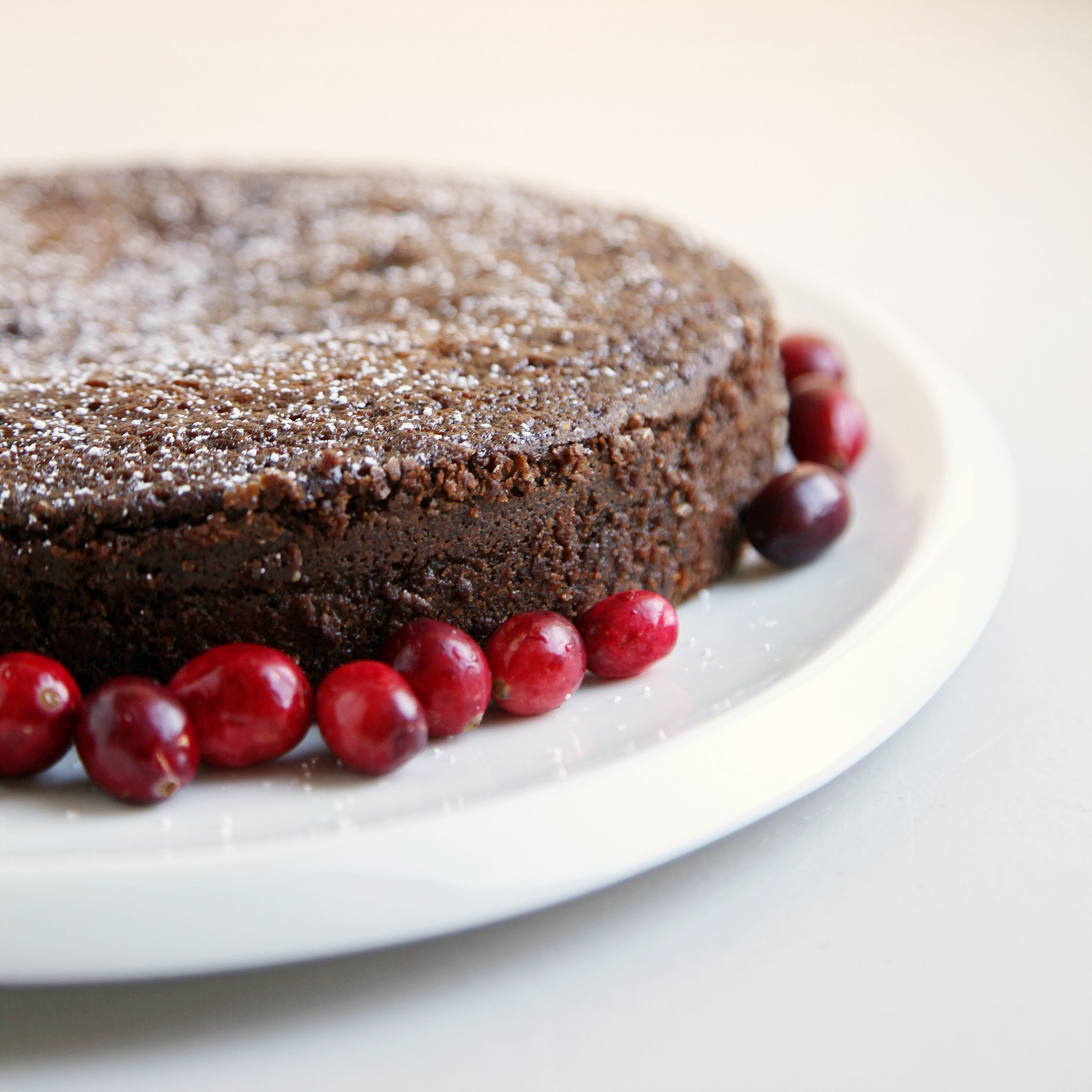 Despite its unconventional nature, chances are, this year it'll have a place at my Thanksgiving table, and many more times throughout the season to come.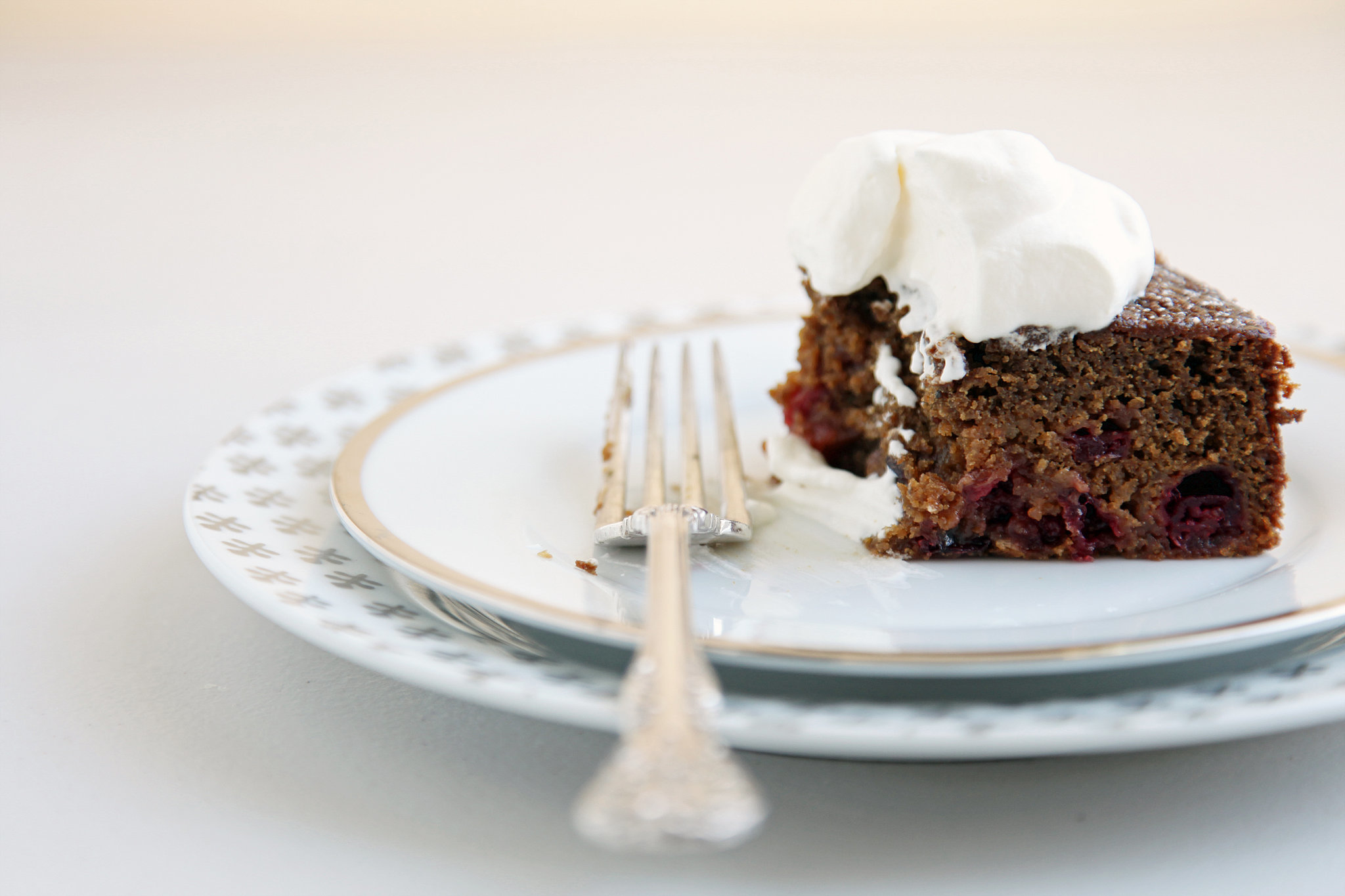 Notes
Golden syrup is stocked in specialty food stores and online; honey is an acceptable alternative.
Ingredients
2 cups (8 ounces) fresh or frozen cranberries, rinsed, and picked over
1 cup (7 ounces) granulated sugar
8 tablespoons (1 stick) unsalted butter
2/3 cup (5 1/3 ounces) dark brown sugar
1/2 cup whole milk
1/2 cup molasses
1/4 cup golden syrup
1 tablespoon grated fresh ginger
1 1/2 cups (7 1/2 ounces) all-purpose flour
1 tablespoon ground ginger
1/2 teaspoon ground cinnamon
1/2 teaspoon baking powder
1/2 teaspoon kosher salt
1/4 teaspoon baking soda
1/4 teaspoon freshly ground black pepper
2 large eggs, lightly beaten
Powdered sugar, for dusting (optional)
Directions
Preheat the oven to 350ºF, and prep a 9-inch cake pan.
Add the cranberries, granulated sugar, and 1 tablespoon water to a small saucepan and cook over medium heat, stirring occasionally, for about 10 minutes, or until about half of the cranberries have broken down, and the liquid has become syrupy.
Meanwhile, add the butter, brown sugar, milk, molasses, golden syrup, and fresh ginger to a separate small saucepan and cook, stirring occasionally, over medium heat until the butter is melted and the sugar has dissolved.
Whisk together the flour, ground ginger, cinnamon, baking powder, salt, baking soda, and pepper in a large mixing bowl. Add the butter mixture to the dry ingredients, and mix until no streaks remain. Add the eggs, and beat until throughouly incorporated.
Pour the batter into the prepped cake pan, and add the cranberry sauce in dollops. Swirl the cranberry sauce throughout the cake with the blade of a butter knife, then transfer to the preheated oven.
Cook for about 50 minutes, or until the cake has puffed, the center has set, and a toothpick inserted in the center comes out clean.
Allow to cool in the pan for at least half an hour, then run a butter knife around the edge of the cake, and unmold from the pan.
Dust with sifted powdered sugar if desired, and serve as is or with lightly sweetened whipped cream.
Information
Category

Desserts, Cake

Cuisine

North American

Yield

8 servings
Image Source: POPSUGAR Photography / Nicole Perry