Christmas Morning Strata Recipe + Photos
This Strata Recipe Will Make Everyone Run Down the Stairs For Breakfast on Christmas Morning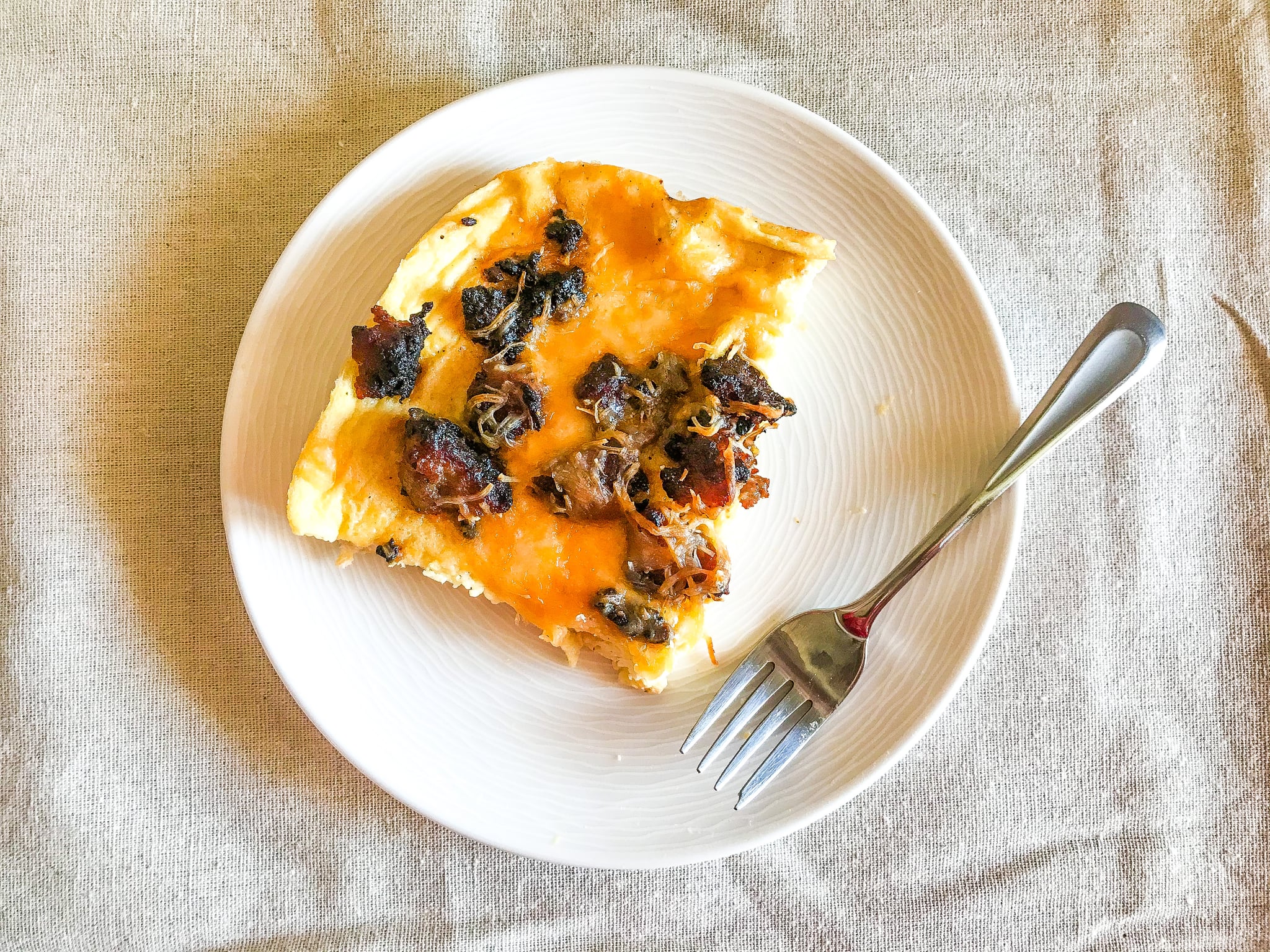 One of my favorite things to do during the holiday season is watch Christmas movies, and while there are so many good ones, The Family Stone will always hold a special place in my heart. I could give plenty of examples as to what makes the 2005 film so great (two words: Diane Keaton), but perhaps the most memorable would be the scene where Meredith Morton (played by Sarah Jessica Parker) spills her homemade strata — a Morton family Christmas tradition — all over herself and her future mother-in-law's kitchen floor (here's a visual).
Meredith is a complicated character to say the least, but I have to admit she's onto something with her homemade strata. Between family activities and last minute to-do lists, Christmas Eve and morning can be kind of hectic, especially if you don't have a game plan in place. Enter: Christmas breakfast strata! From start to finish, the dish only takes an hour, and it can even be prepared the night before — making it super convenient. As far as the ingredients go, basic strata calls for bread, sausage, cheese, and an egg wash mixture, including beaten eggs, whole milk, half and half, salt, pepper, nutmeg, and Worcestershire sauce. If you're wanting to replicate Meredith's Christmas breakfast strata, just add tomatoes, mushrooms, onions, and a side of sliced black olives.
Whether it's a last-minute brunch idea or you put it together the night before, Christmas breakfast strata is one of the easiest (and most delicious) holiday meals you'll ever make. Keep scrolling for the full recipe that we're pretty certain Parker *and* Keaton would approve of.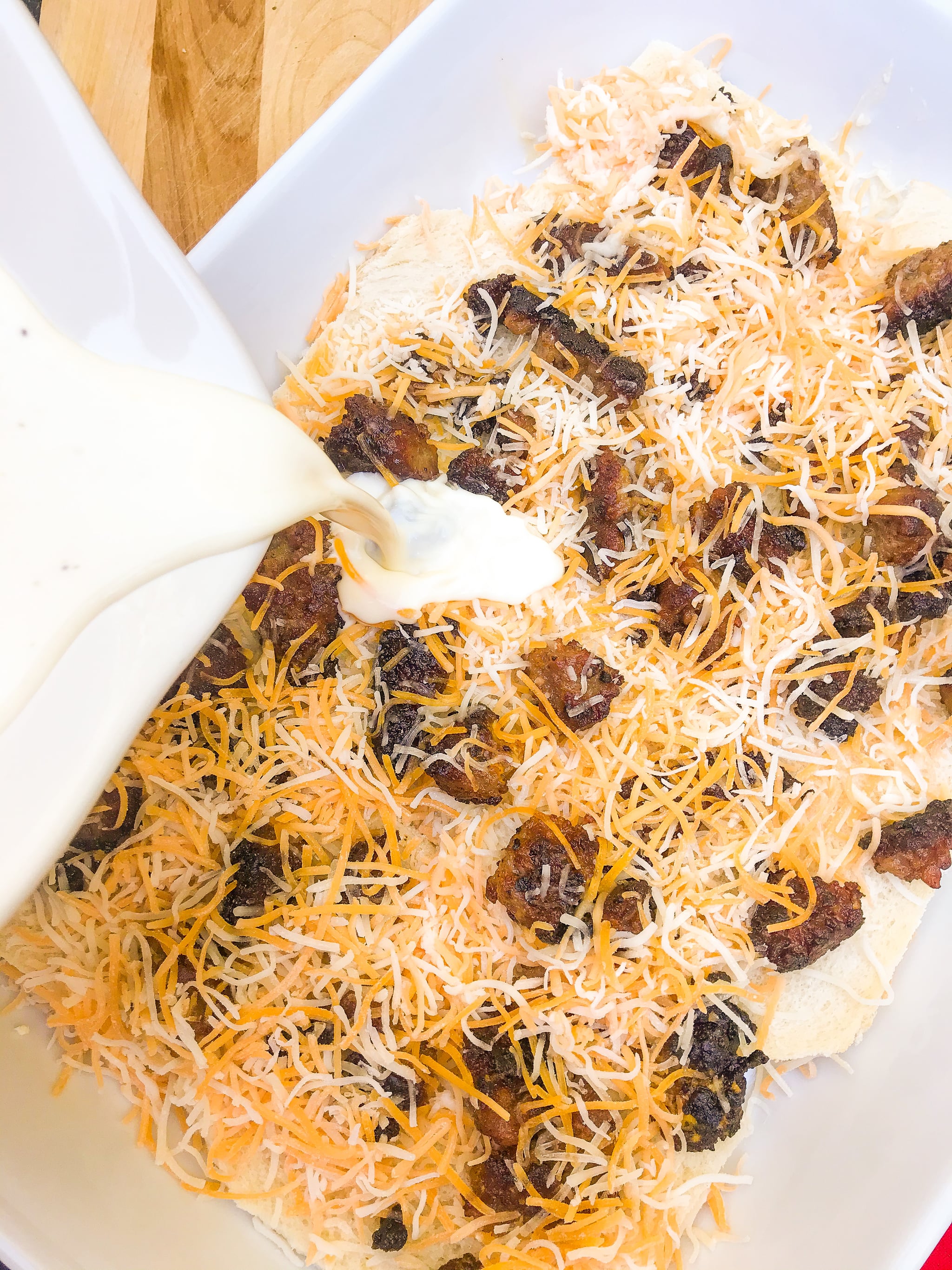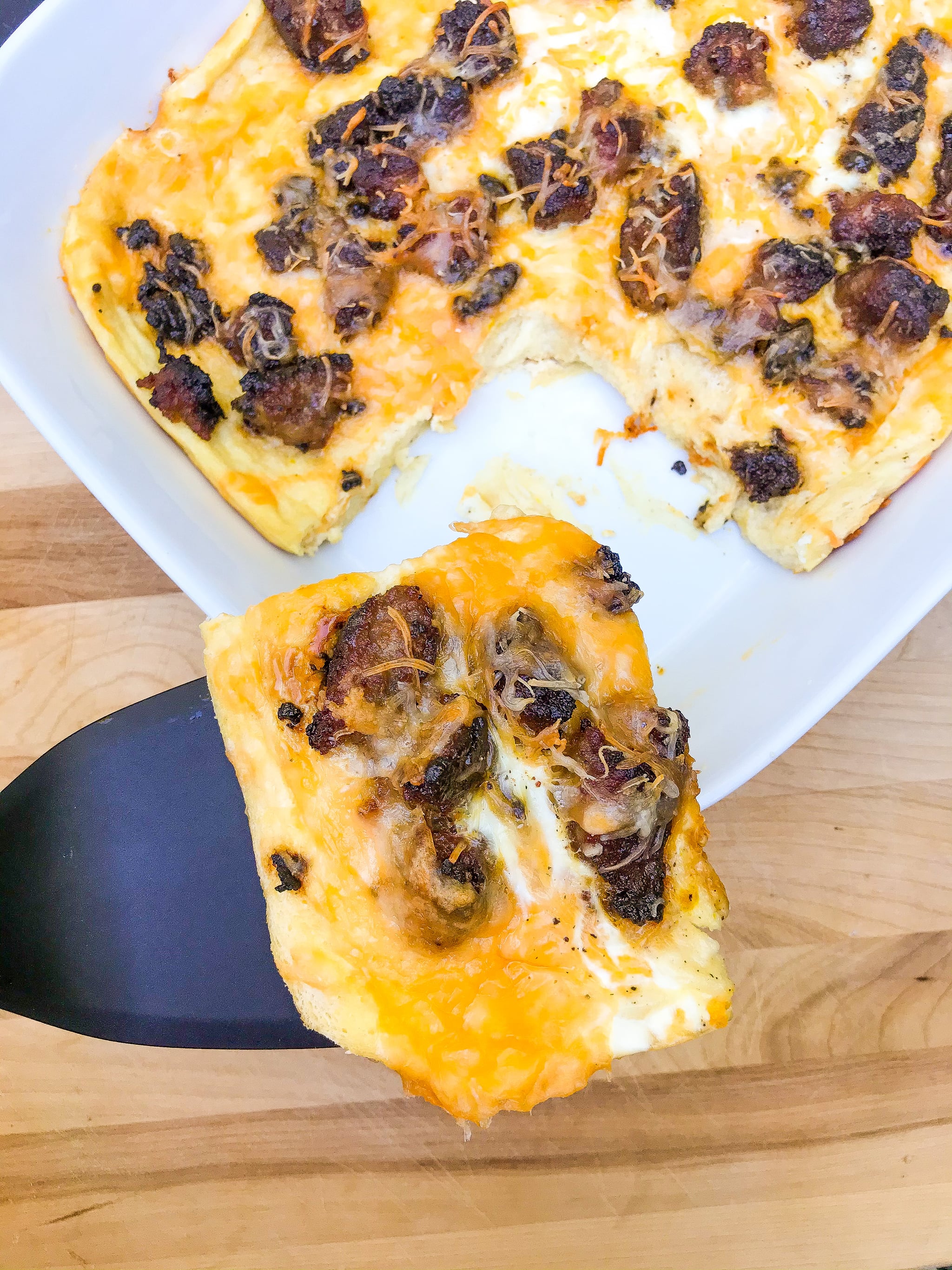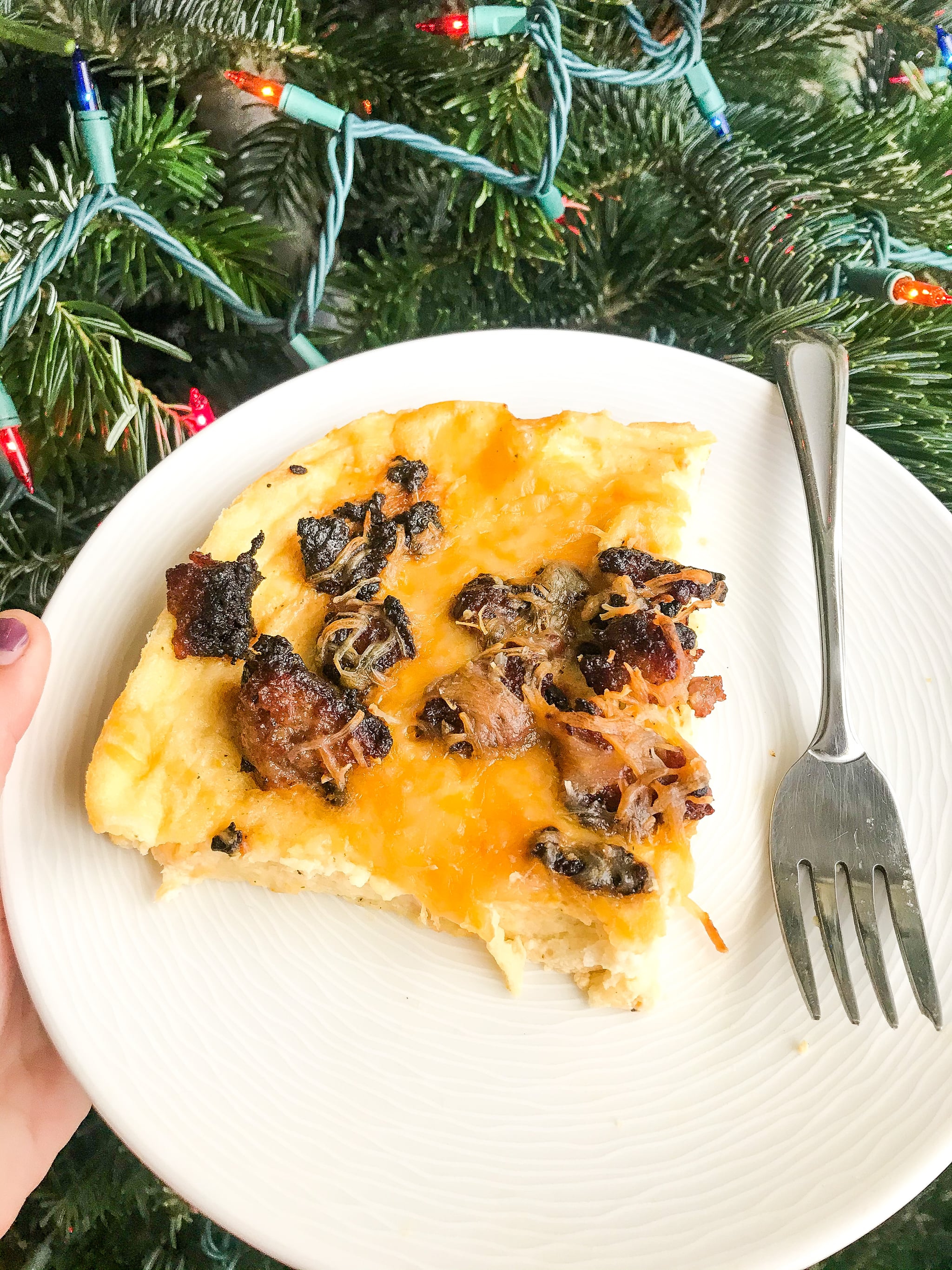 Christmas Breakfast Strata
Anne Zimmerman via The Kitchn
Notes
Christmas breakfast strata can be made the day before and kept in the refrigerator overnight; however, you'll need to let it bake in the oven for a few extra minutes before serving.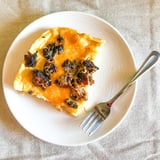 Ingredients
6 slices of bread (a dense Italian style loaf, cut 3/4-inch thick works best)
1 pound pork sausage
1 teaspoon prepared mustard
1 cup shredded cheddar cheese (a mix of cheddar and mozzarella works too)
4 eggs, slightly beaten
1 1/2 cups whole milk
3/4 cup half and half
1/2 teaspoon salt
1/4 teaspoon pepper
Dash of nutmeg
1 teaspoon Worcestershire sauce
Directions
Preheat oven to 350 degrees. In a medium saucepan, brown the sausage. As sausage is browning, trim crust from bread and fit into a 10x16-inch baking pan.
Once sausage is fully cooked, drain excess fat and stir in mustard. Spoon sausage evenly over bread and sprinkle on the grated cheese.
In a medium bowl, whisk together eggs, milk, half and half, salt, pepper, nutmeg, and Worcestershire sauce. Pour mixture over the cheese and sausage.
Bake for 25 to 30 minutes and serve warm.
Information
Category

Breakfast/Brunch

Yield

4-6 servings

Prep Time

30 minutes

Cook Time

30 minutes

Total Time

59 minutes, 59 seconds
Image Source: POPSUGAR Photography / Emily Weaver