Gluten-Free Zucchini Bread Recipe
This Gluten-Free Zucchini Bread Recipe Is Healthy, Chocolaty, and Delicious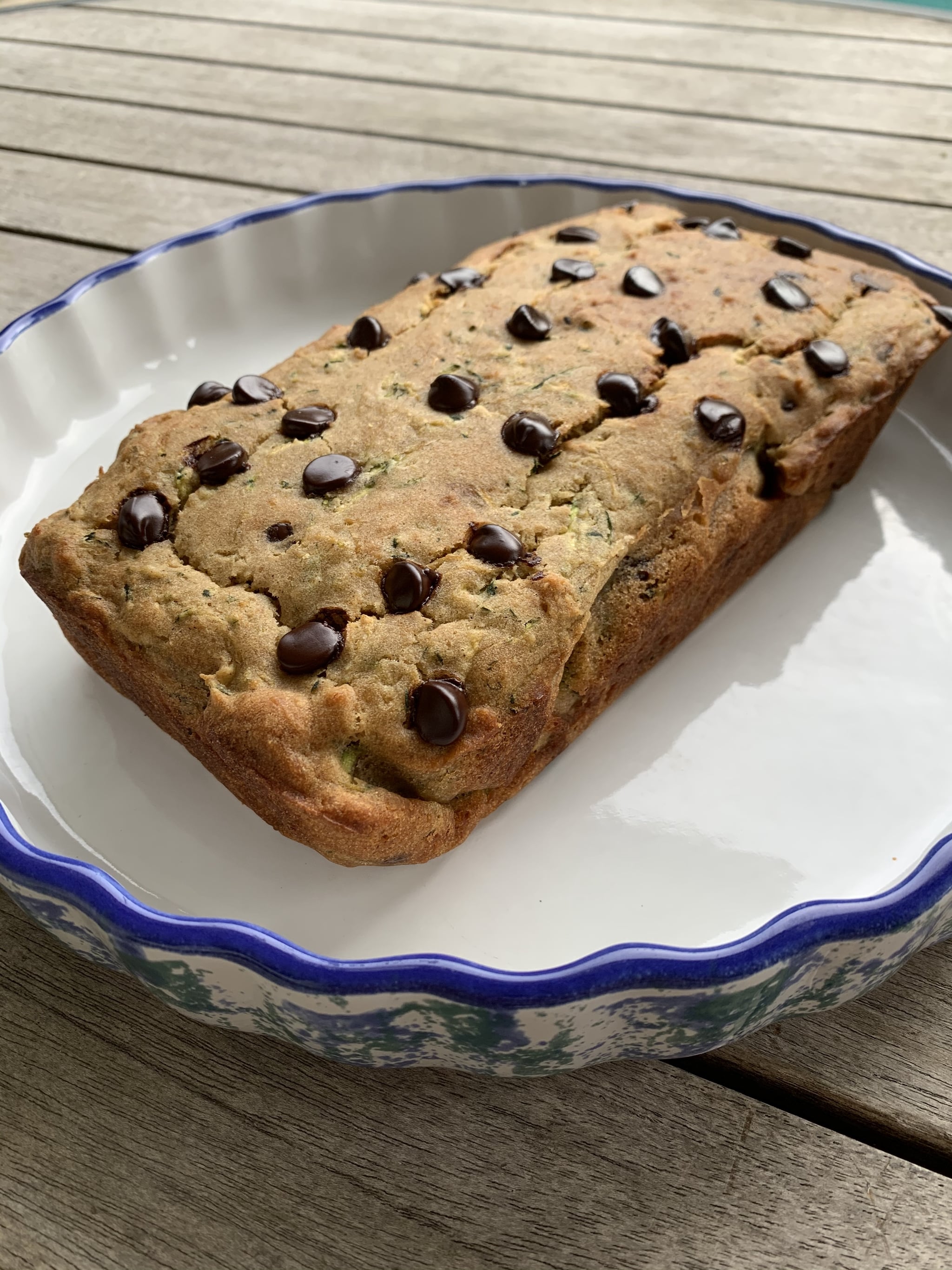 Move over, banana bread; there's a new perfect loaf in town. This gluten-free and refined-sugar-free zucchini bread is moist, fluffy, and delicious with tons of chocolate chips thrown in. You'll never guess it's actually kinda healthy from the flavor and texture, but it is. Honey sweetens the mixture, combined with gluten-free flour, almond flour, and a blend of holiday-ready spices that will fill your home with the best scent. Even better, prep time will only take you 20 minutes or less, and you can just pop the loaf in the oven and keep going about your day. You can keep this zucchini bread at room temperature for a week as long as it's in an airtight container; it would be amazing with a cozy latte in the morning or as an afternoon pick-me-up.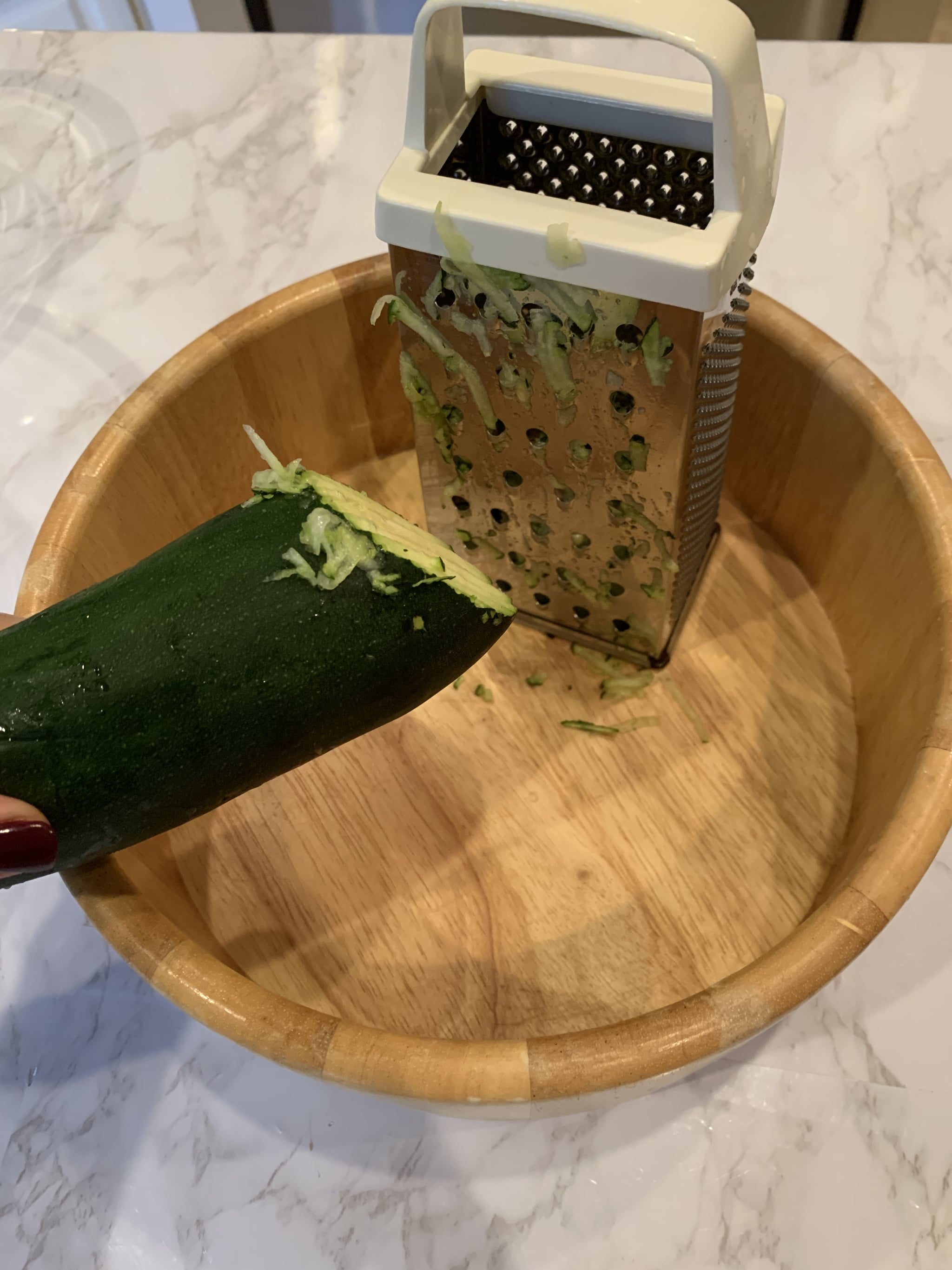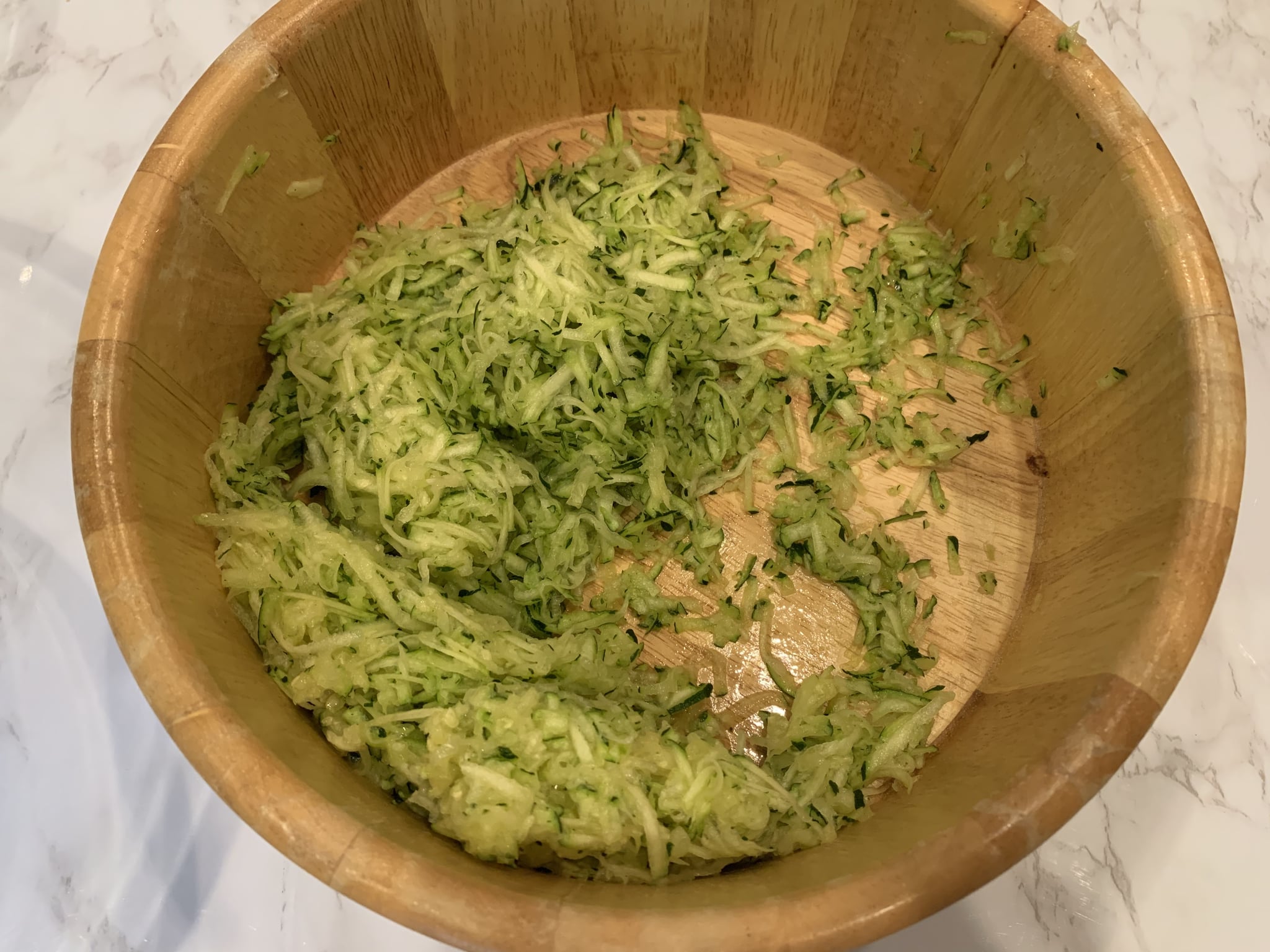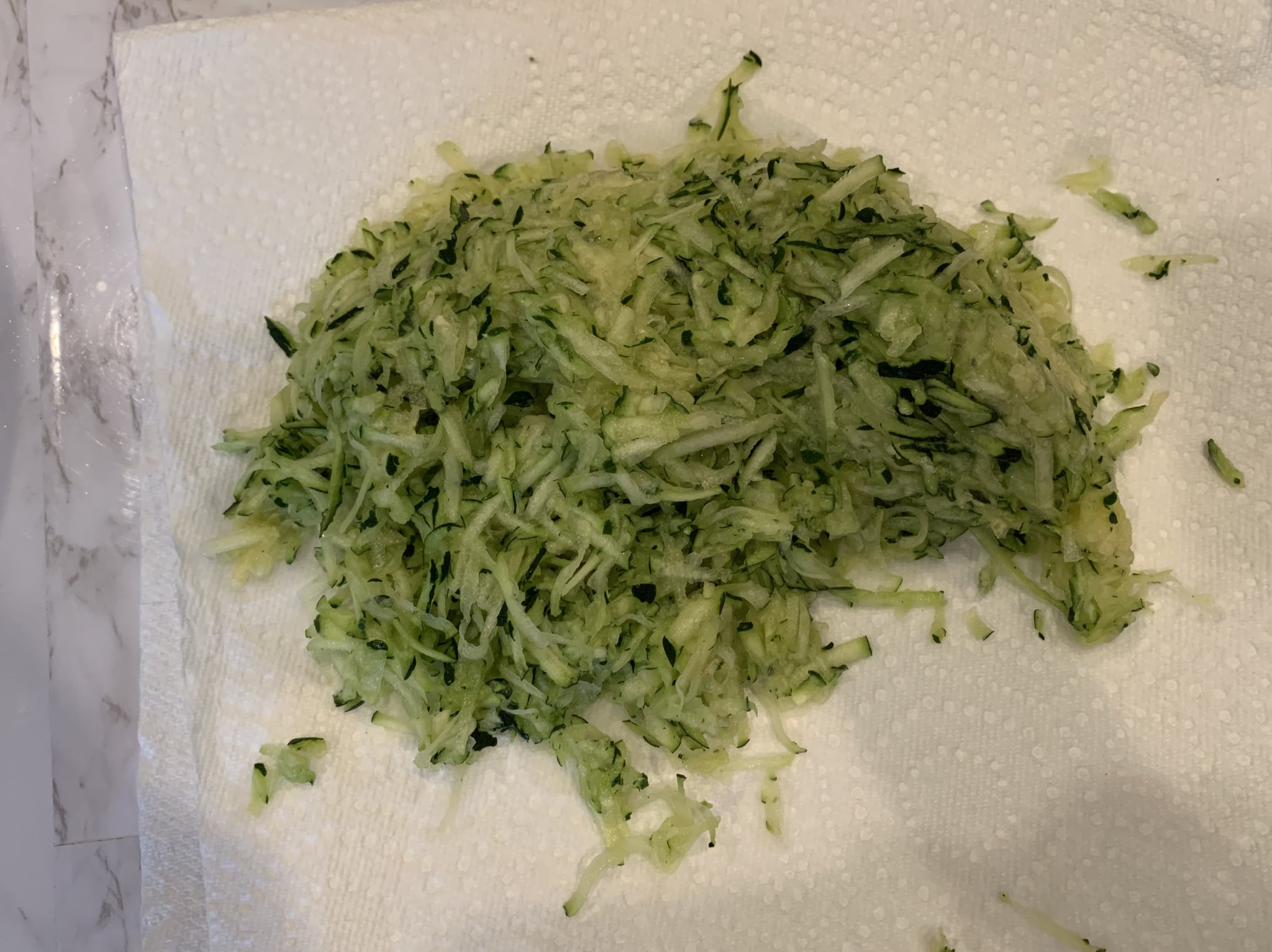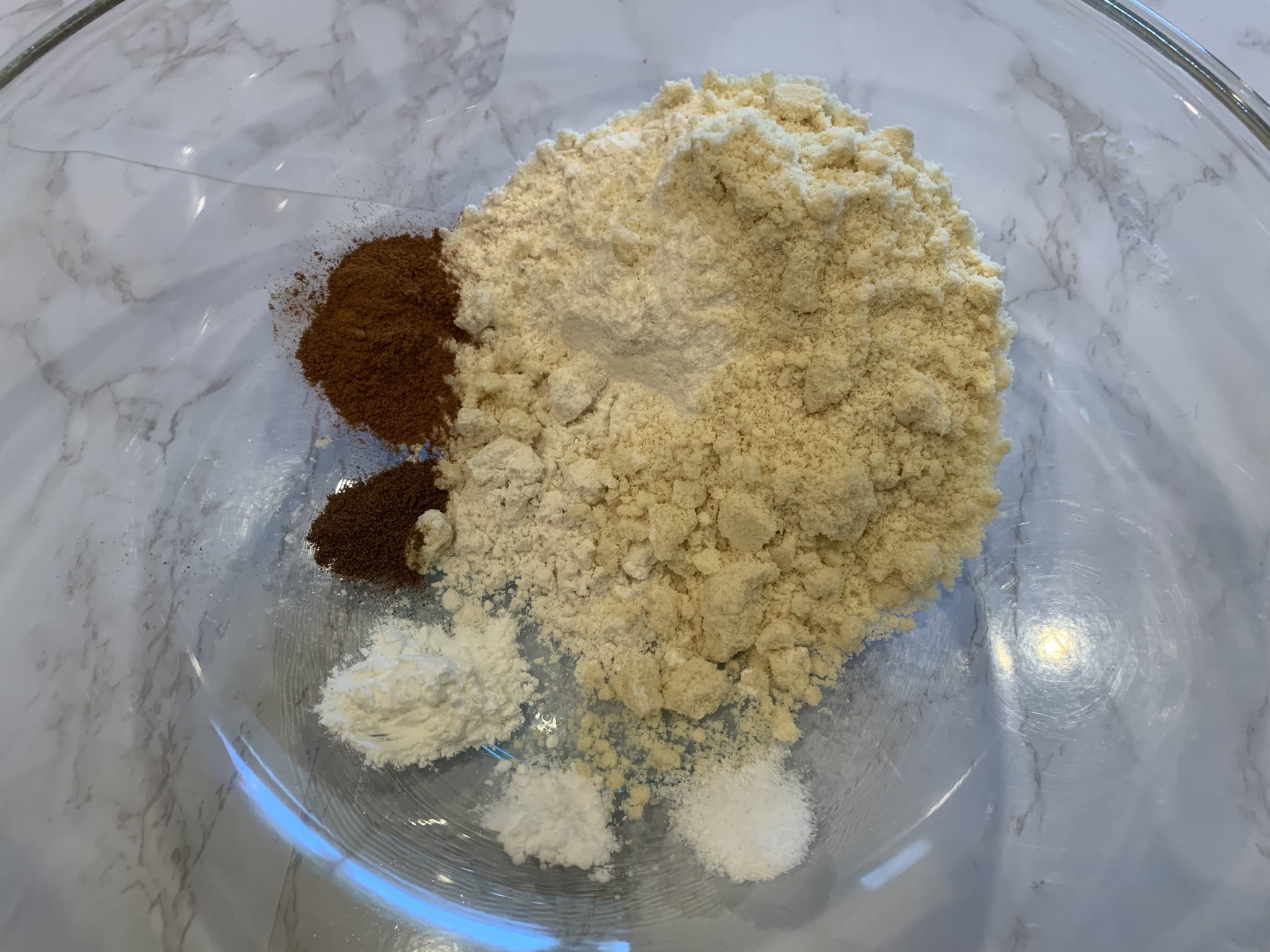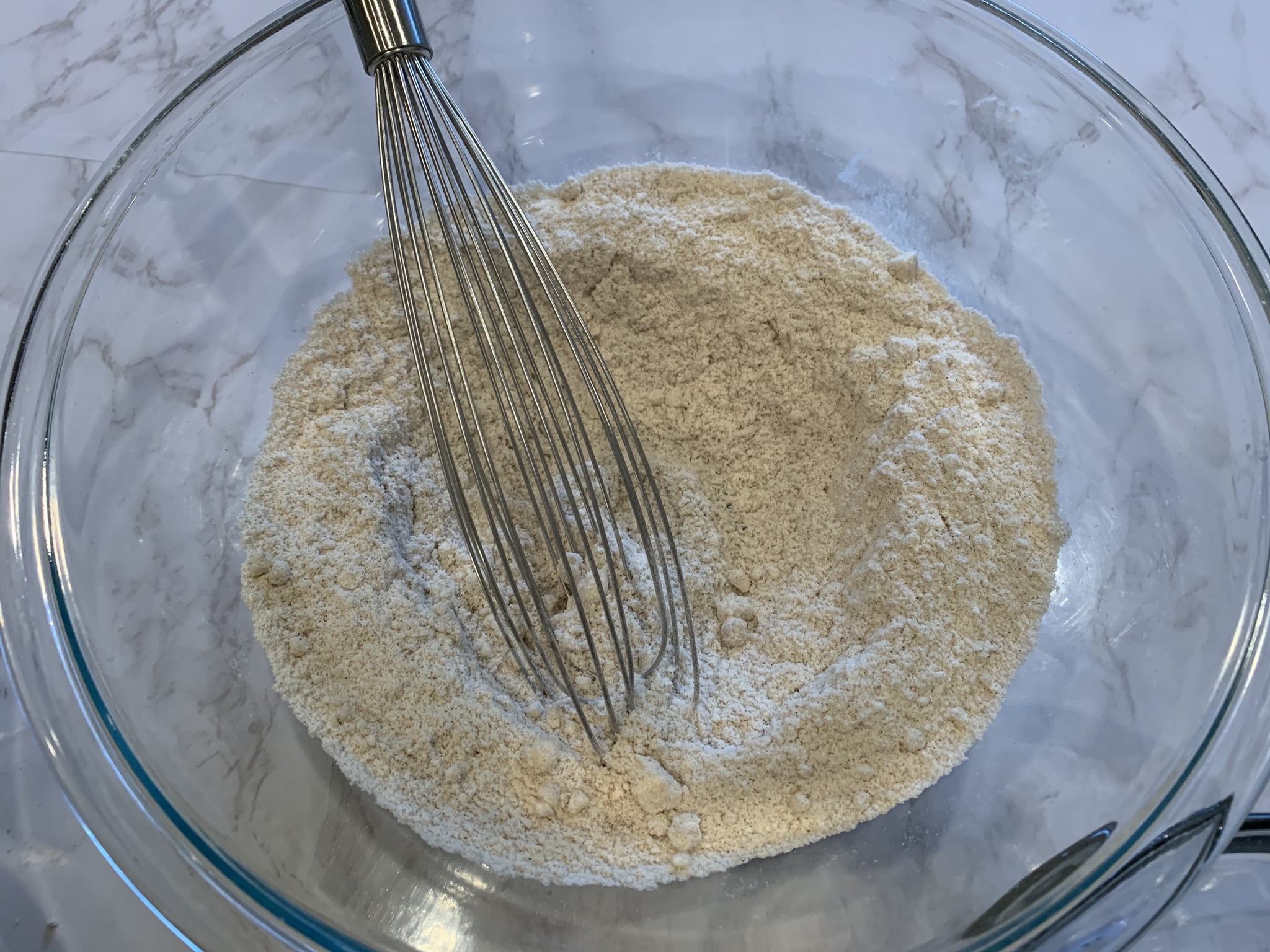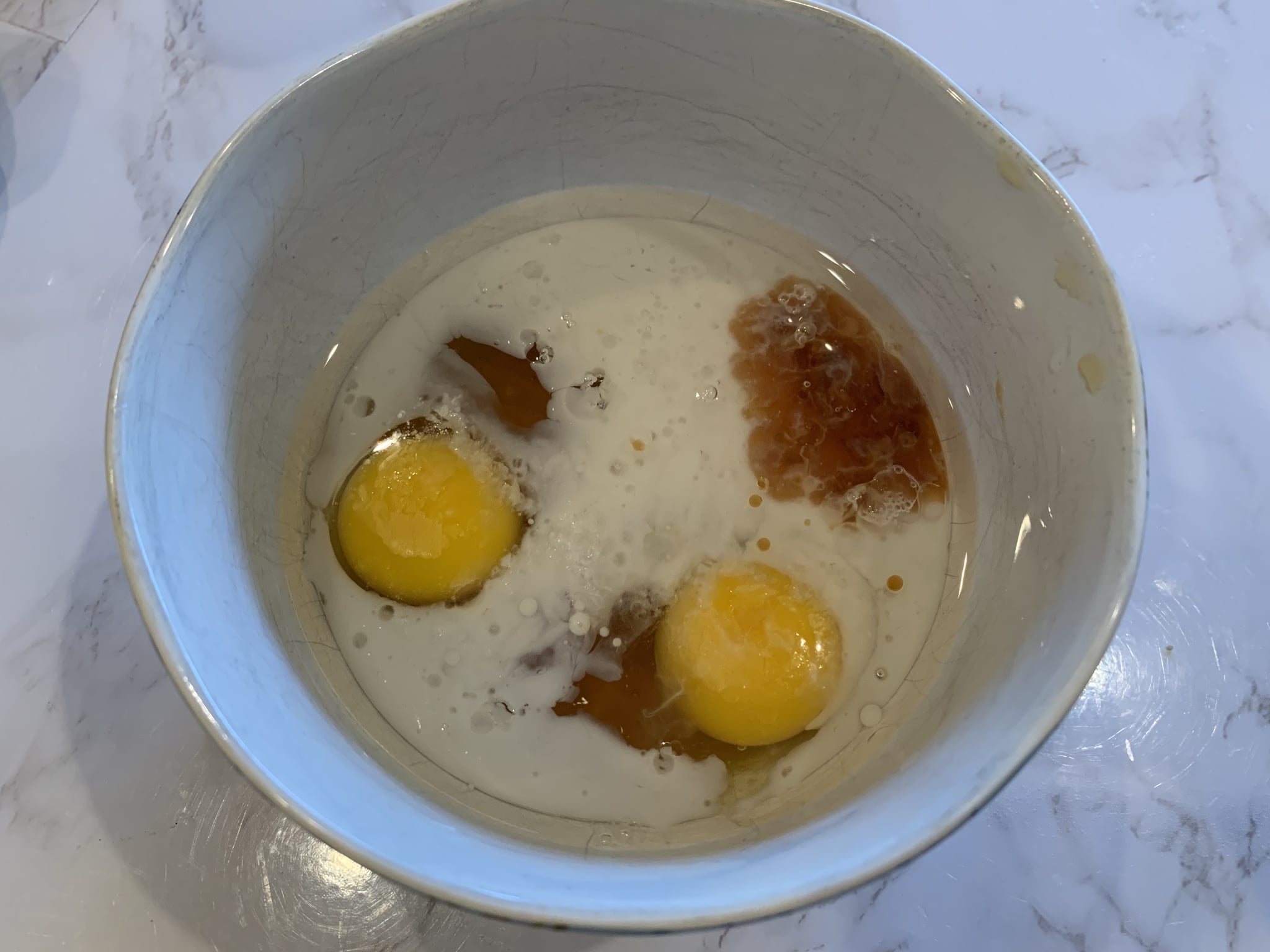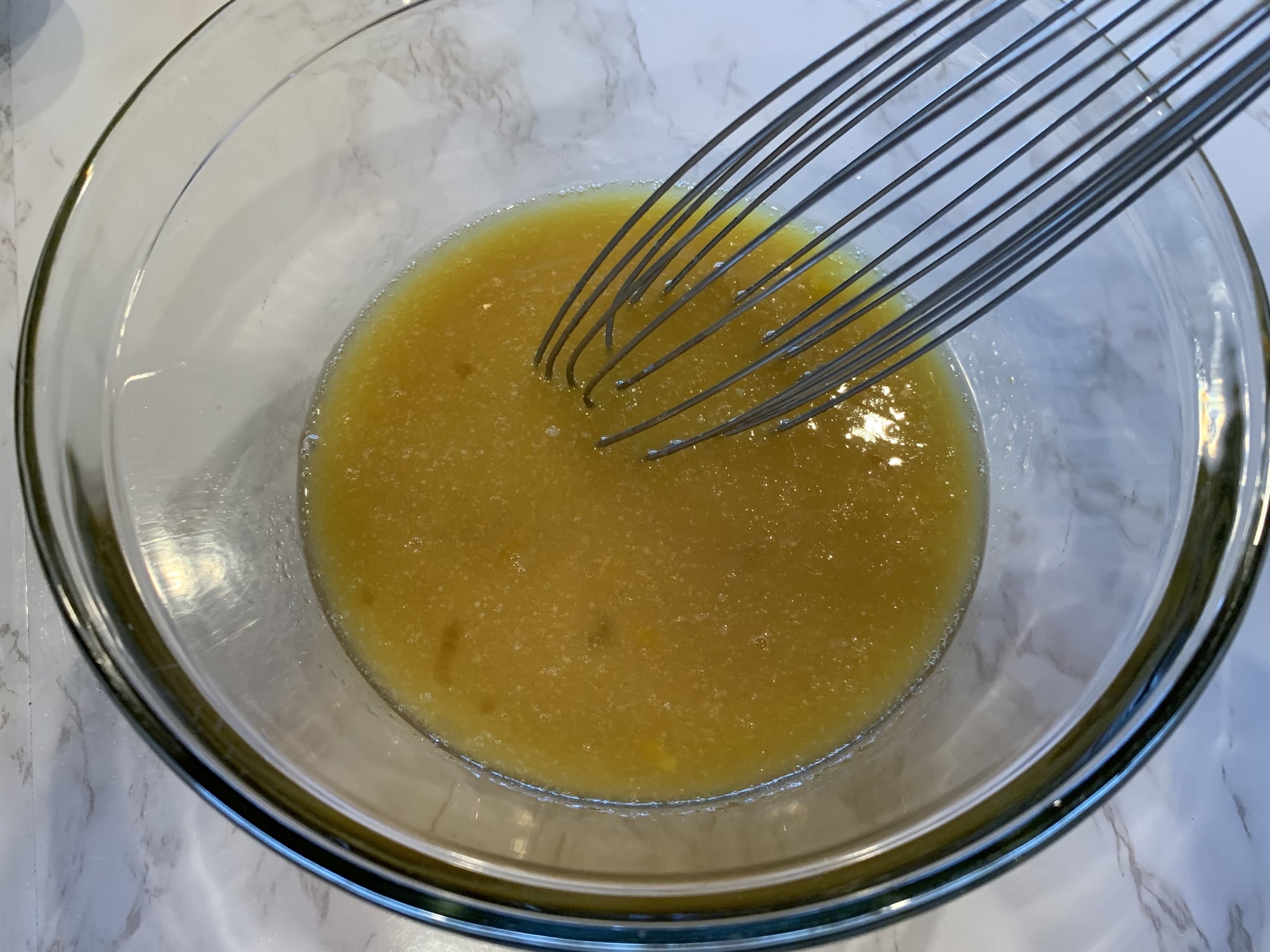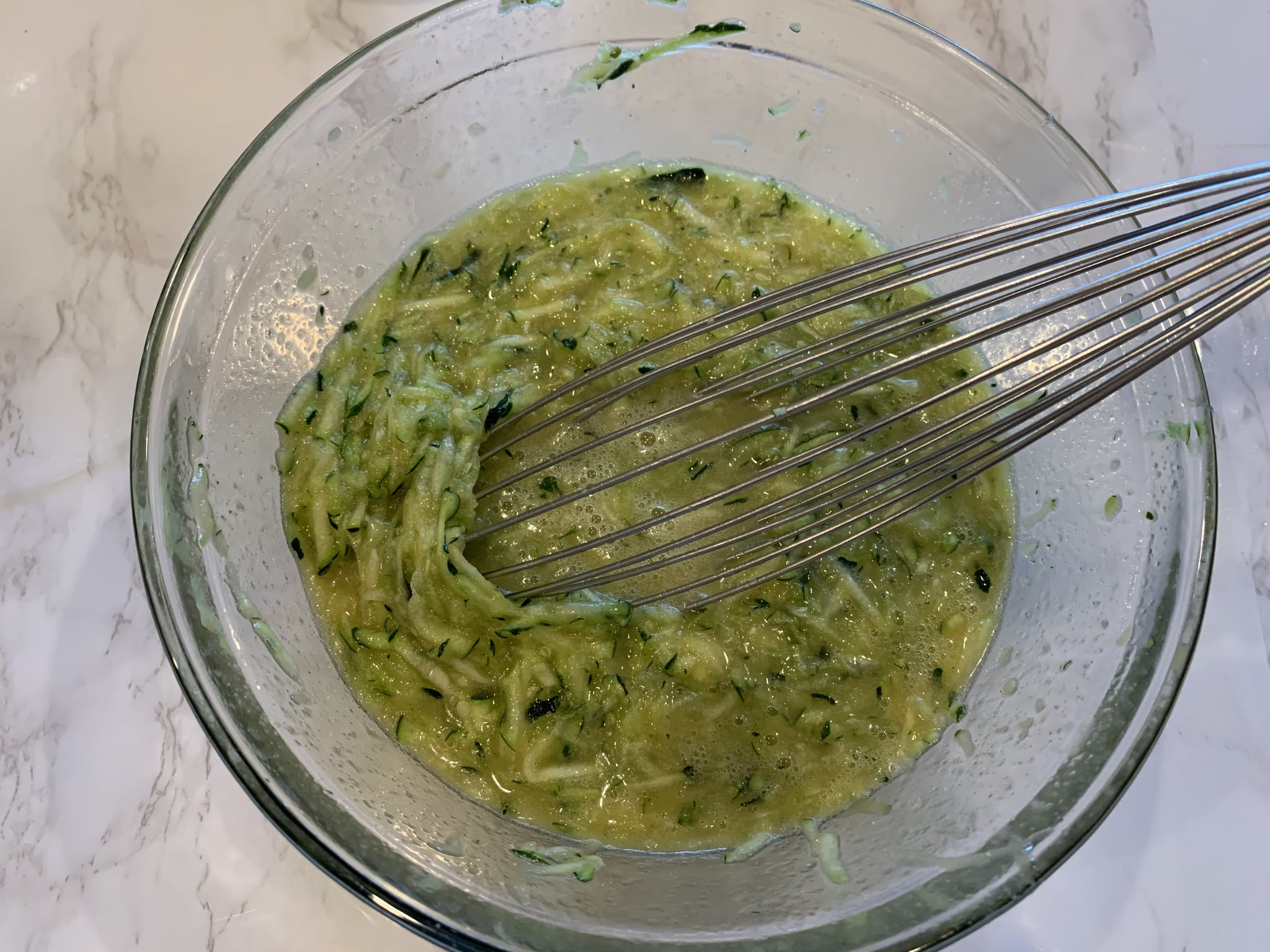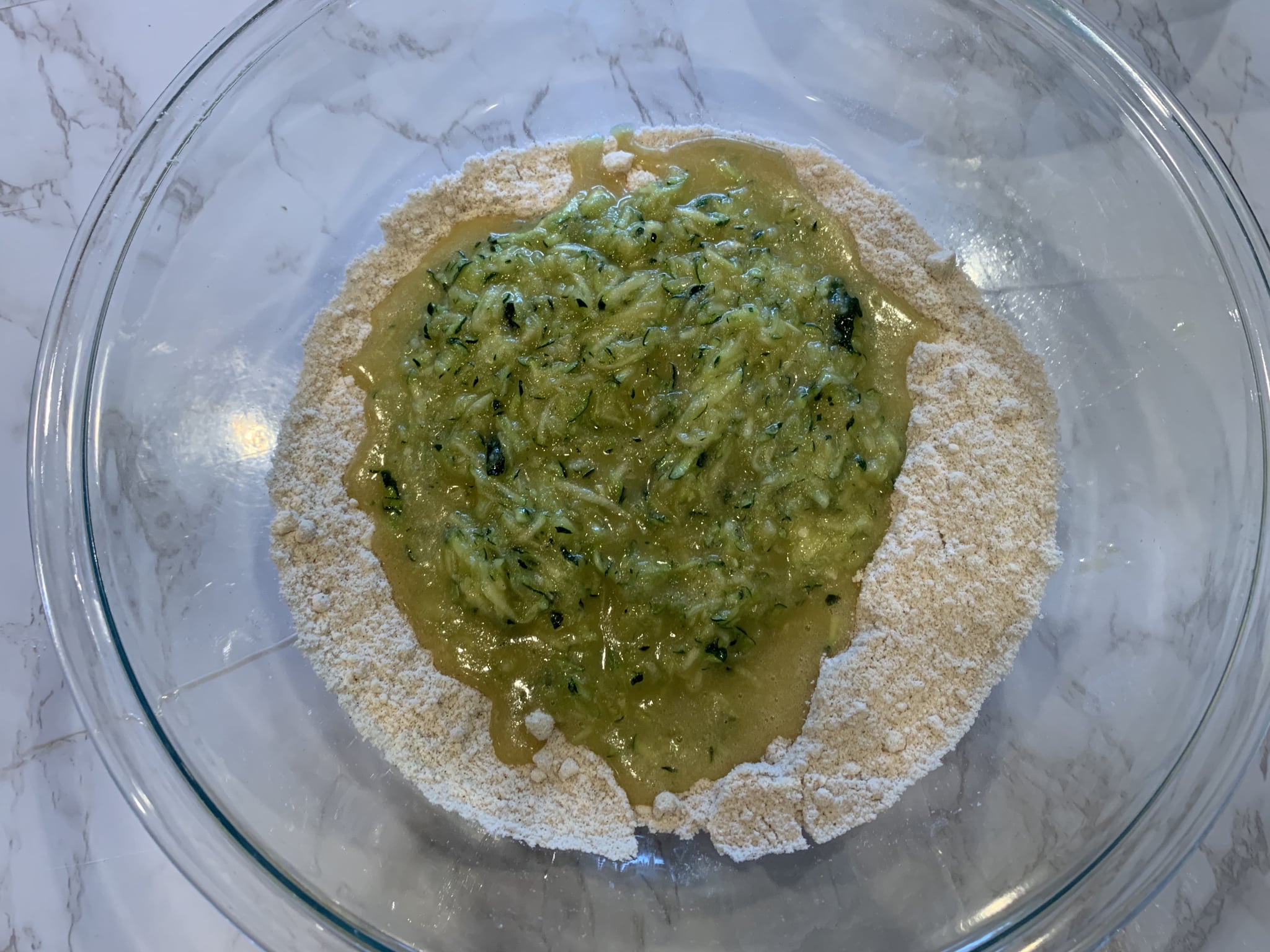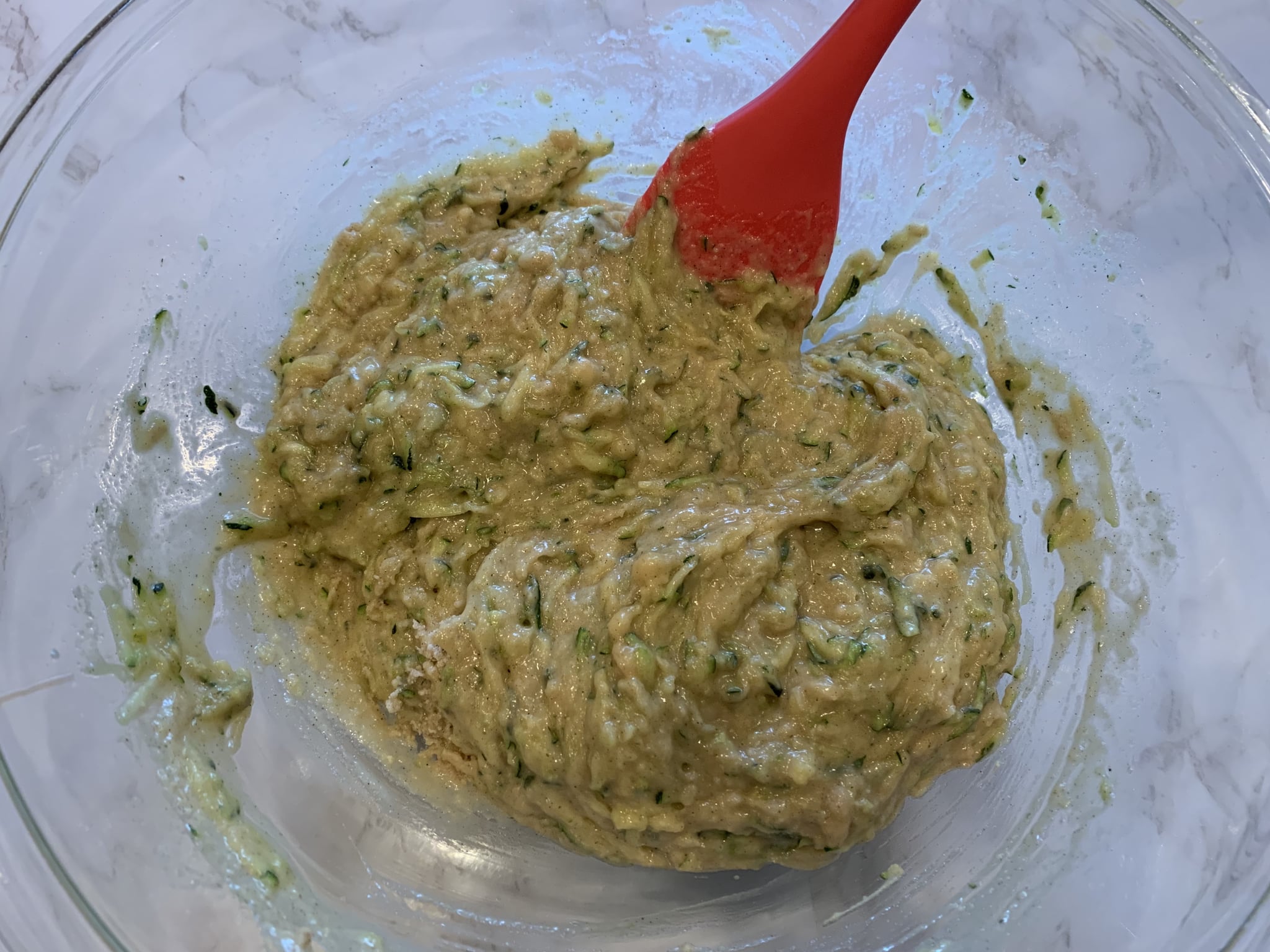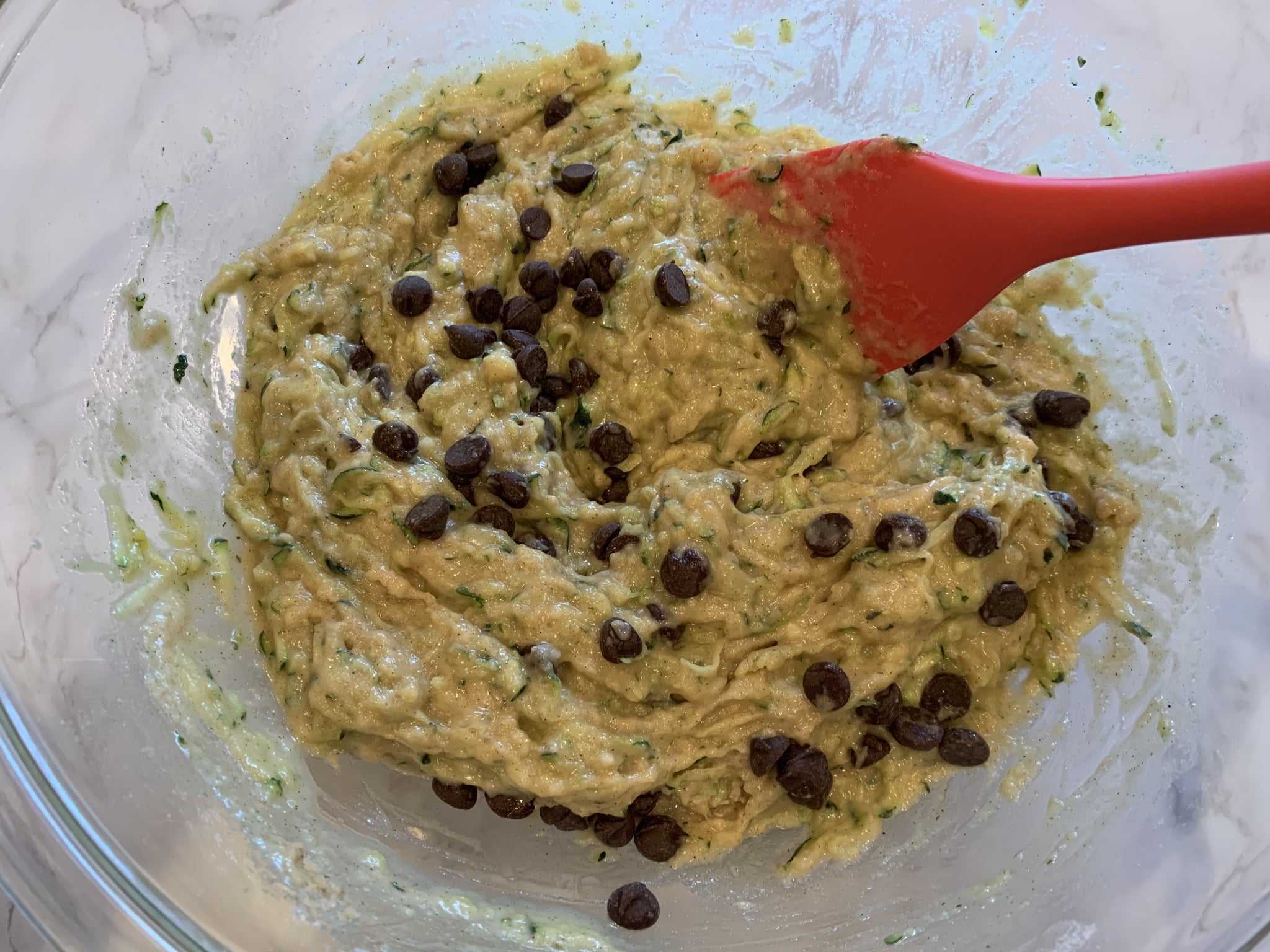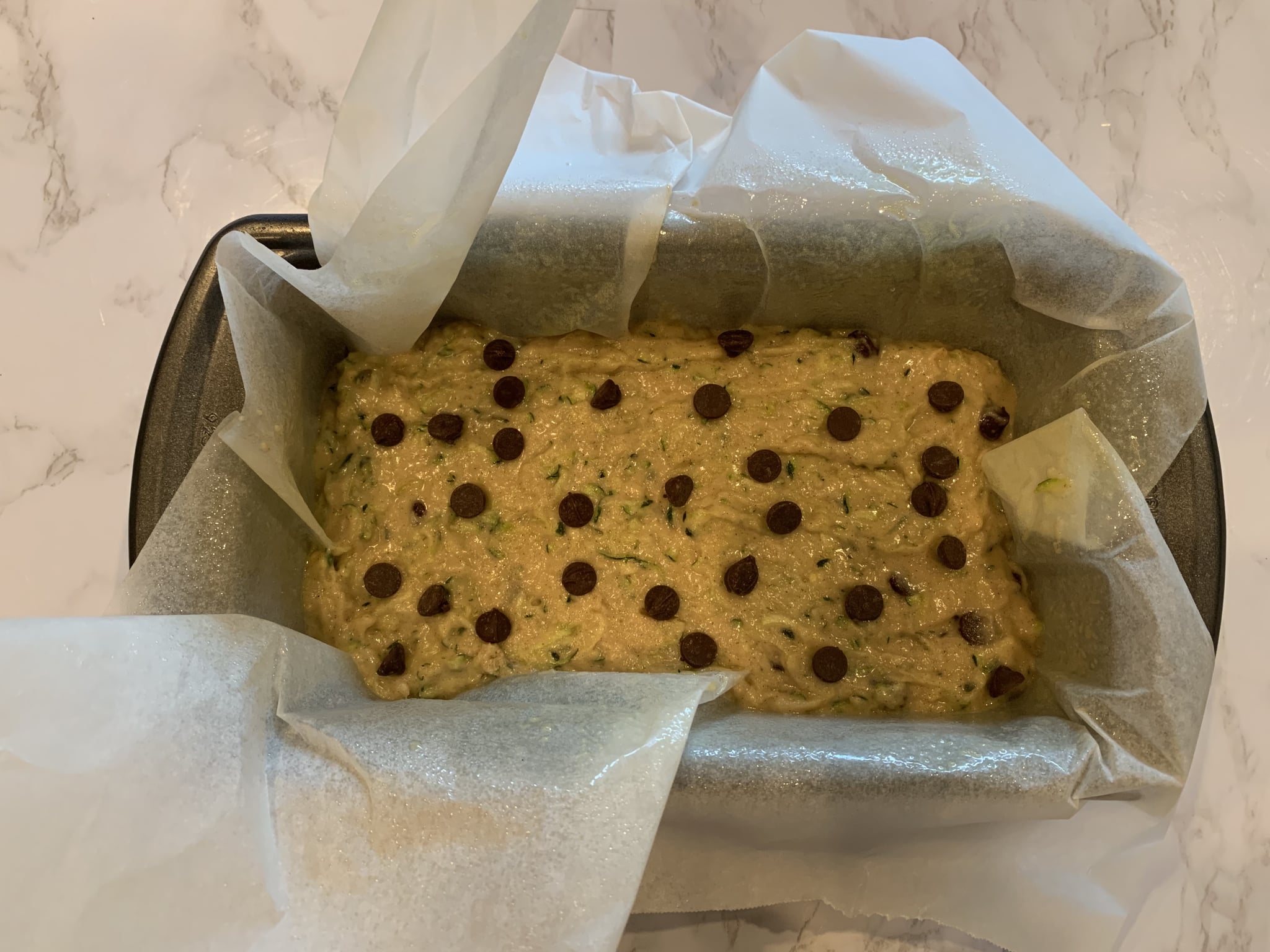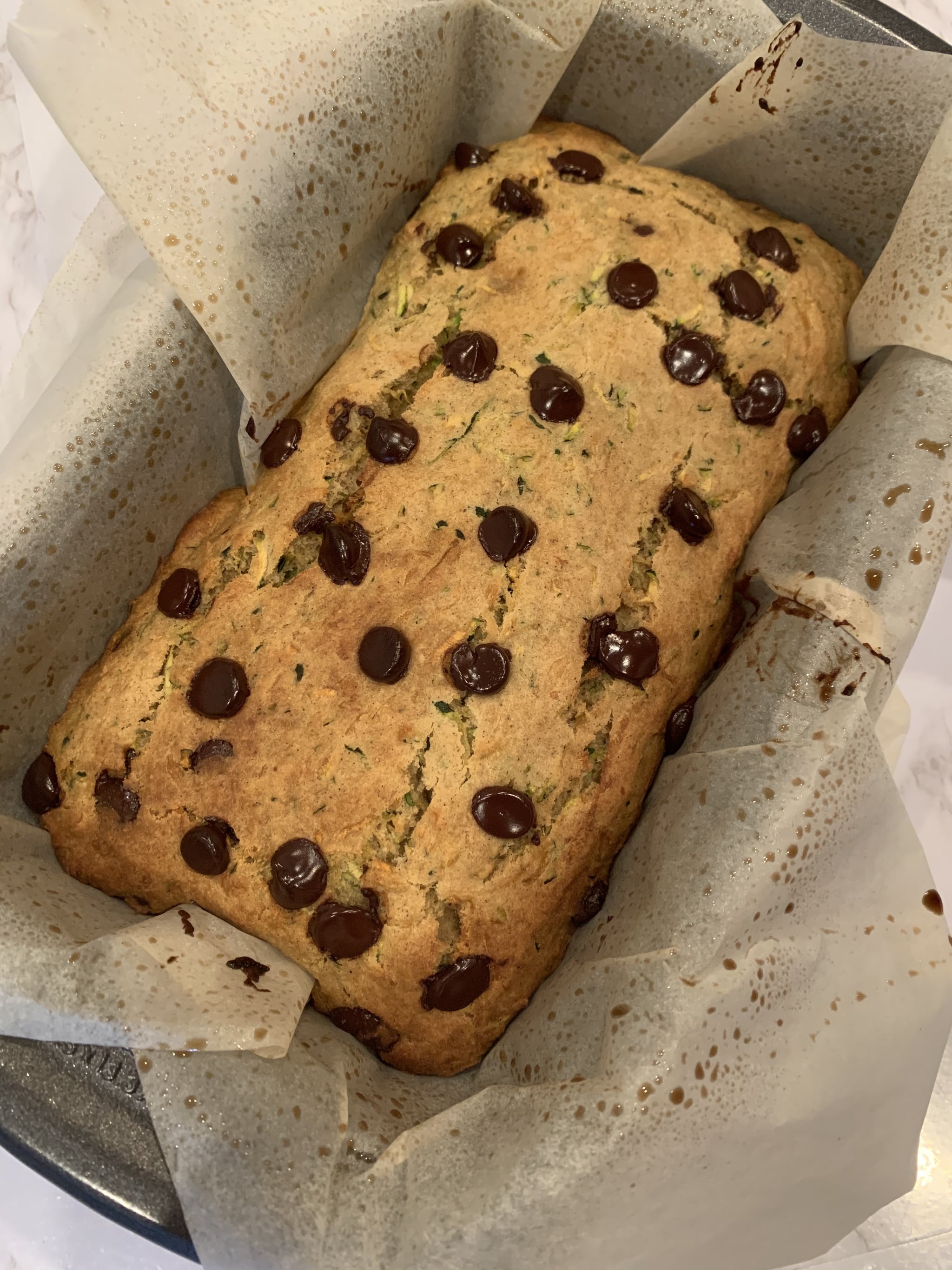 Gluten-Free Zucchini Bread
Well Plated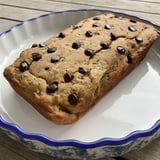 Ingredients
1/4 cup coconut oil or unsalted butter
1 cup tightly packed grated zucchini (from about 1 medium zucchini)
1 cup gluten-free all-purpose flour blend
1/2 teaspoon xanthan gum (add only if your gluten-free flour blend doesn't already include it)
1/2 cup almond flour
1 teaspoon ground cinnamon
1/4 teaspoon ground allspice
1 teaspoon baking powder
1/4 teaspoon baking soda
1/2 teaspoon kosher salt
2 large eggs
1/3 cup honey
3 tablespoons unsweetened almond milk or milk of choice
1 1/2 teaspoons pure vanilla extract
1/3 cup dark chocolate chips (optional)
Directions
Place the coconut oil in a large, microwave-safe mixing bowl. Microwave for about 30 seconds, just until melted. Set aside to cool to room temperature (alternatively, you can melt the coconut oil in a small saucepan over medium heat, then transfer it to a large mixing bowl).
Preheat the oven to 350°F and line an 8 1/2 x 4 1/2-inch loaf pan with parchment paper so that the paper overhangs the sides like handles. Lightly coat with nonstick spray.
Press the shredded zucchini between several layers of paper towel or clean kitchen towels to remove as much excess water as possible. Set aside.
In a medium mixing bowl, whisk together the 1:1 flour, xanthan gum (if using), almond flour, cinnamon, allspice, baking powder, baking soda, and salt.
To the mixing bowl with the coconut oil, add the eggs, honey, almond milk, and vanilla extract. Whisk until smoothly combined. If the coconut oil re-solidifies, heat the bowl in the microwave in very short bursts (or put the bowl on top of a saucepan of simmering water if the bowl is not microwave safe), just until it liquifies again. With a rubber spatula, stir in the zucchini.
Add the dry ingredients to the bowl with the zucchini mixture. With a rubber spatula, gently stir and fold until just combined and the dry ingredients completely disappear. Do not over-mix.
Carefully fold in the chocolate chips, reserving some to sprinkle on top if desired.
Pour the batter into the prepared loaf pan and smooth the top. Sprinkle with reserved chocolate chips. Bake for 40 to 45 minutes or until a toothpick inserted in the center comes out clean — check the loaf at the 30-minute mark. If it is browning more quickly than you would like (this is the honey caramelizing) loosely tent the pan with foil to shield it, then continue baking as directed.
Place the pan on a wire rack. Let the bread cool in the pan for 20 minutes, then gently unmold it. Slice and serve warm or cooled to room temperature!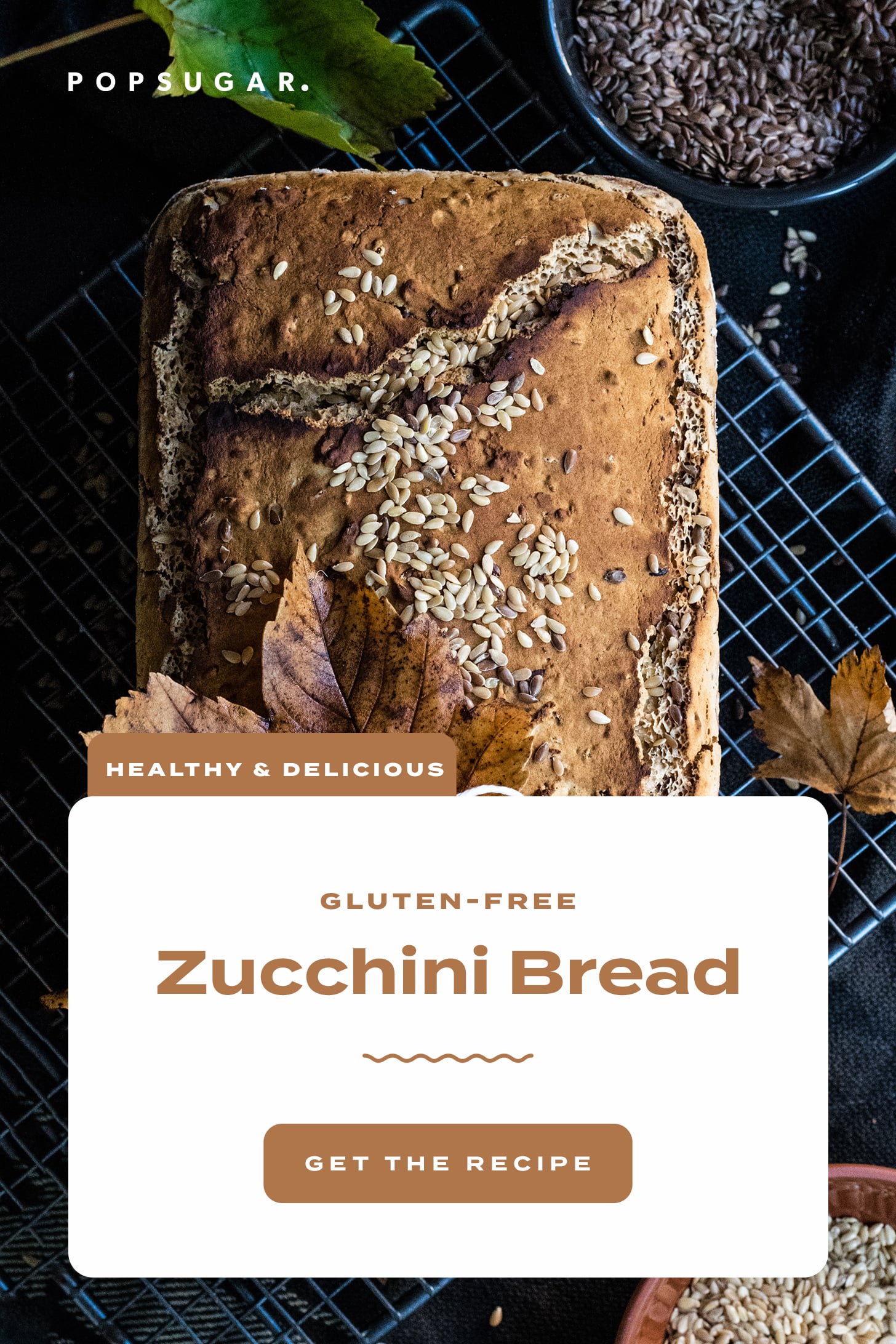 Information
Yield

1 loaf, around 10 slices

Prep Time

20 minutes

Cook Time

45 minutes

Total Time

1 hour, 4 minutes, 59 seconds
Image Source: POPSUGAR Photography / Camila Barbeito