Traditional Horchata Recipe With Photos
Make Room in Your Fridge, Because You'll Want a Pitcher of This Horchata in There at All Times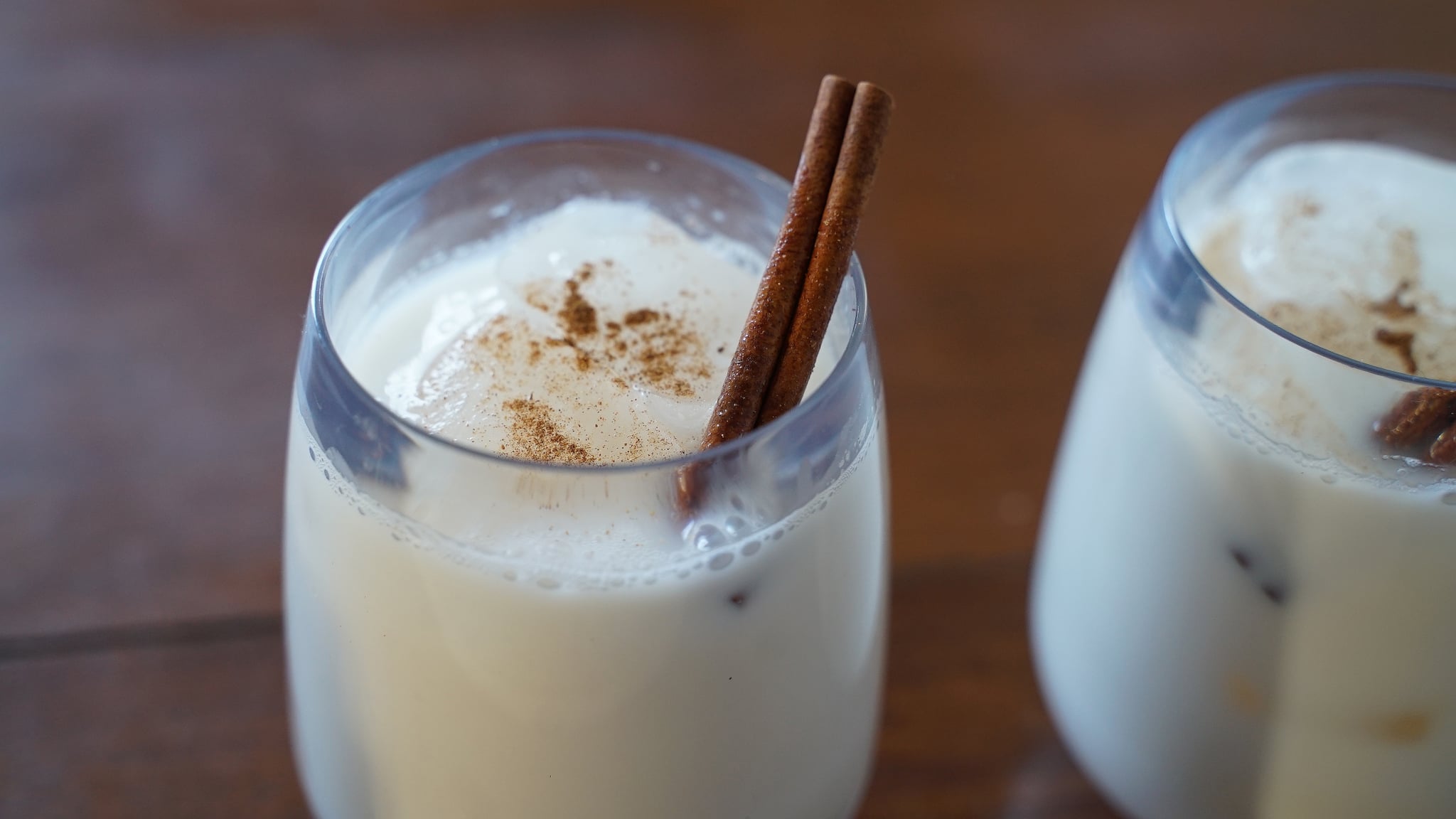 Whether you've had the Starbucks Frappuccino version, Disneyland's milkshake version, or Ayesha Curry's brownie version, it's hard not to fall in love with the flavor of horchata. But no matter how delicious these horchata-flavored treats may be, nothing hits the spot quite like the OG. If you've never tried traditional Mexican horchata, this classic recipe is the perfect place to start.
Though horchata only requires four main ingredients — rice, cinnamon, condensed milk, and evaporated milk — it's a fairly labor-intensive drink to prepare from scratch, so it'll be a good four hours before you'll get to take a sip of your horchata in all its glory (but it's also totally worth it).
You'll start by rinsing one cup of raw white rice, to which you'll add two cinnamon sticks and four cups of water. This is technically supposed to soak for four hours, but if you're impatient, you can do two hours in hot water. For the best results, however, stick to the four hours, or better yet, overnight.
Once four hours have passed, blend the rice, water, and cinnamon sticks into a cohesive purée. It's OK if there are a few chunks of the cinnamon sticks left, because it'll eventually get strained out, and if you've ever made homemade plant-based milk before, this is just like that. After the rice milk is fully strained, add the evaporated and condensed milk along with four additional cups of water, and chill before serving.
Rich yet refreshing, and muy deliciosa, one pitcher of this horchata is bound to transport you to a beach in Cancún in the middle of summer. Keep reading to follow the full recipe.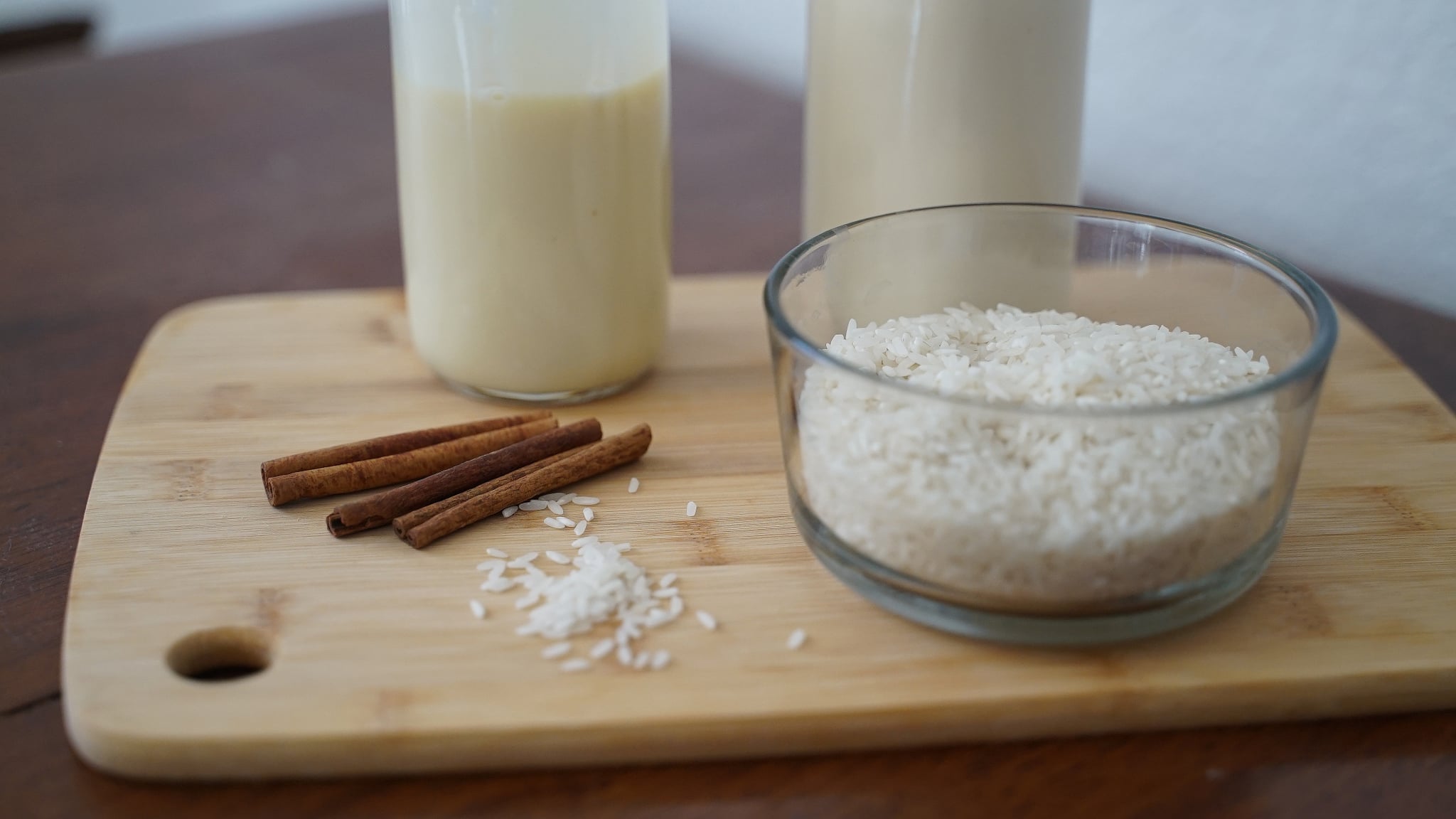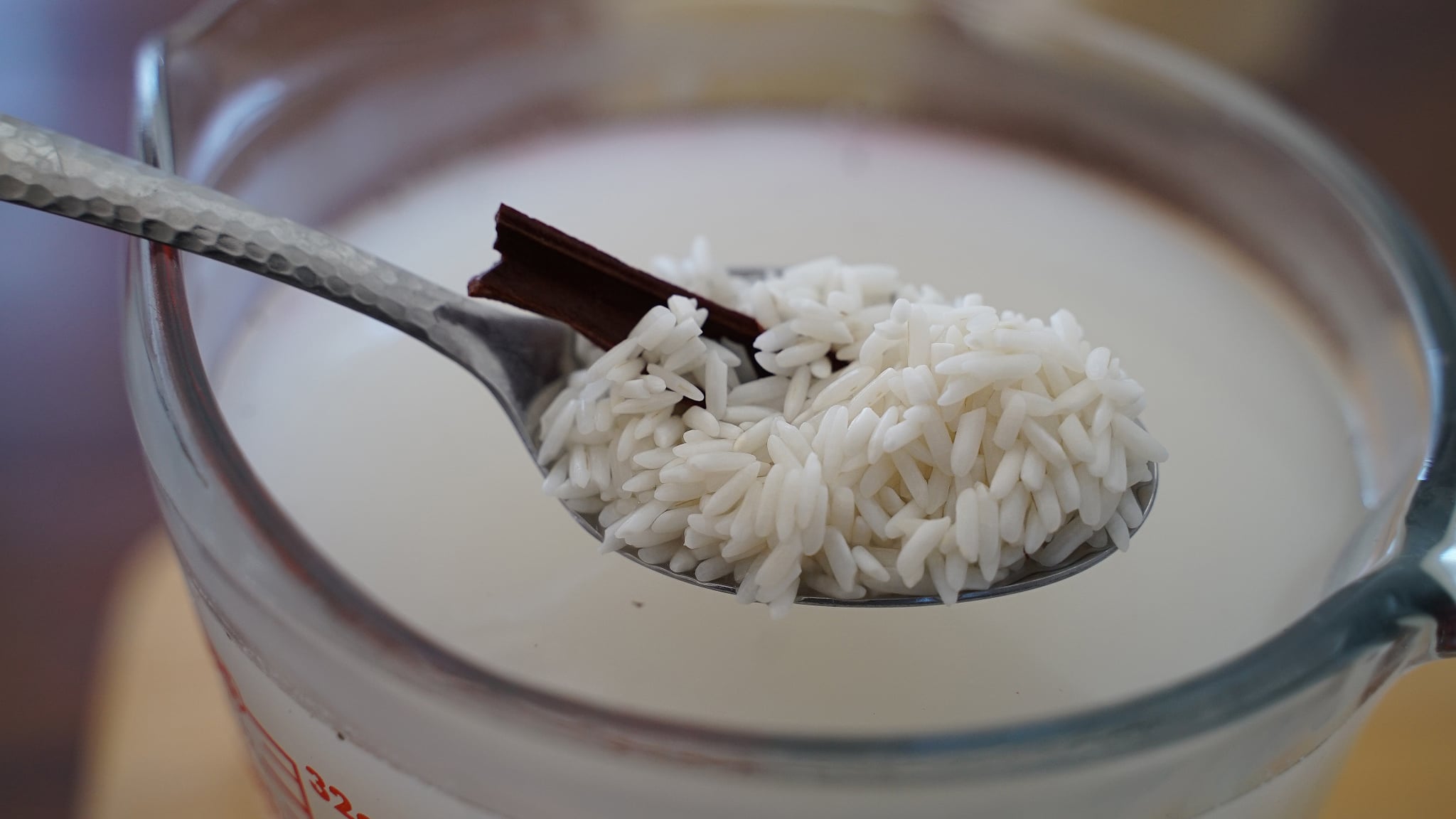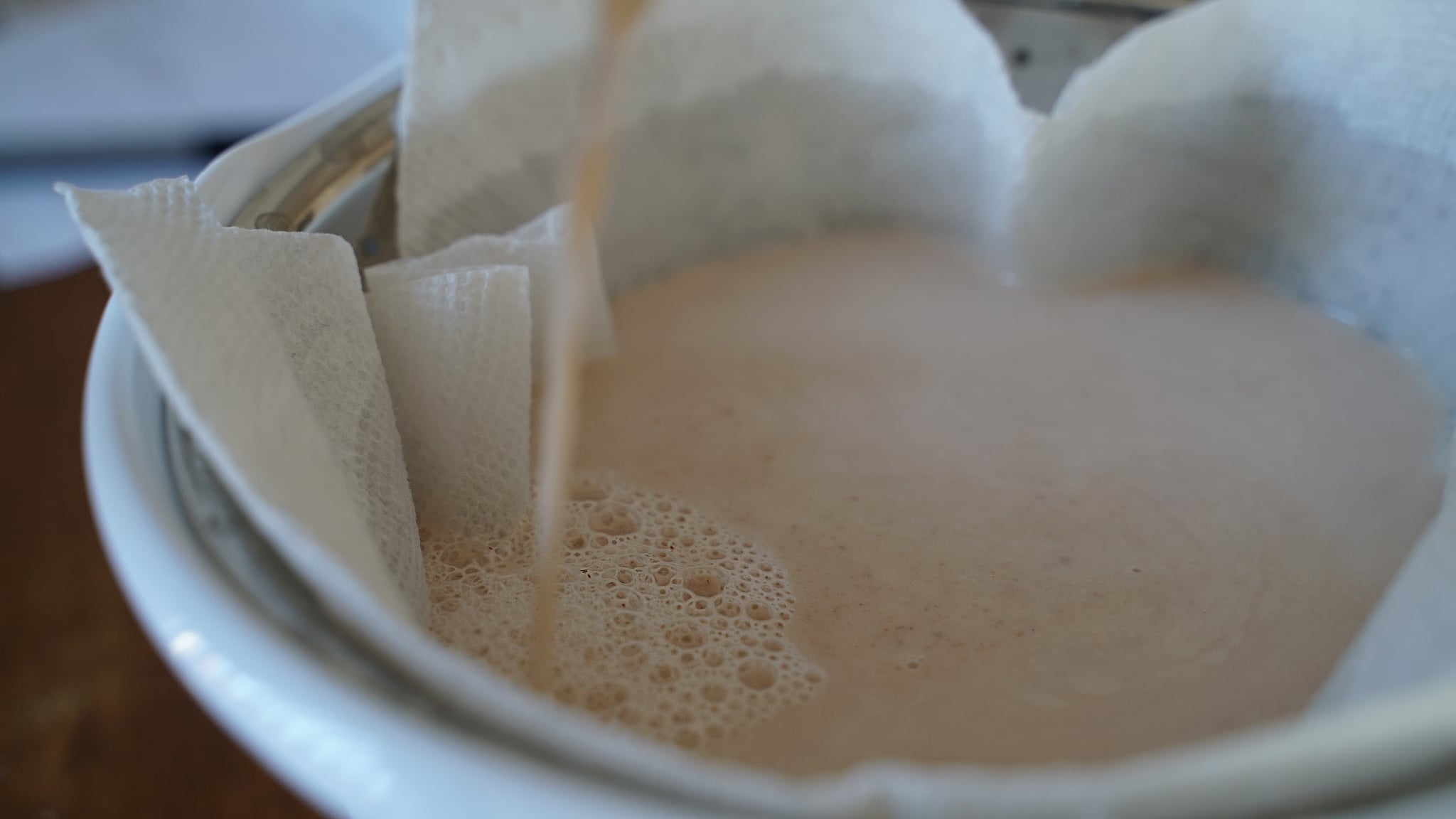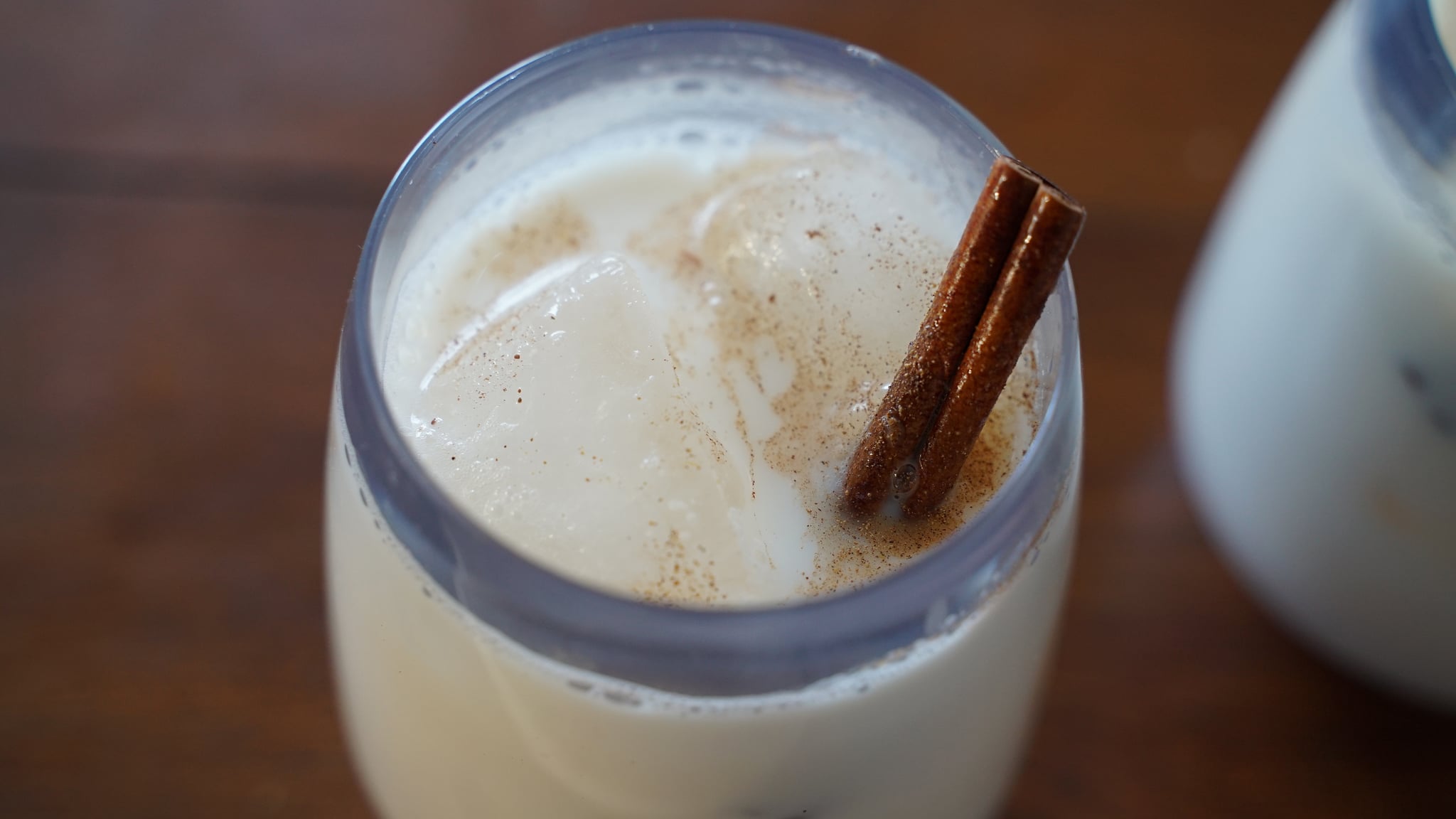 Traditional Mexican Horchata
Muy Delish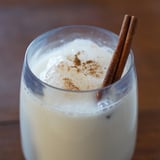 Ingredients
1 cup uncooked white rice
2 cinnamon sticks broken in large pieces, or 1 tablespoon of cinnamon powder
1 can (12 oz.) evaporated milk
1 can (12 oz.) condensed milk
8 cups of warm water, divided
1/2 teaspoon vanilla (optional)
Sugar to taste (optional)
Ground cinnamon to garnish (optional)
Directions
Wash and drain the rice.
Place the rice, cinnamon sticks, and four cups of water into a bowl. Cover the bowl and refrigerate overnight (preferably) or a minimum of four hours.
Once you're ready to blend the rice, remove the cinnamon sticks.
Blend the rice in two separate batches by adding half of the rice and water and any remaining cinnamon. Purée until it's very smooth and it forms a paste-like texture, about four minutes.
Using a very fine strainer (or a cheese cloth), pour the blended mixture over a pitcher. Strain out as much liquid as possible, pushing on the solids with a spatula or spoon.
Repeat this process for the rest of the rice, water, and cinnamon mixture.
Stir in the milks, vanilla (optional), and four cups of water. Stir well.
Taste and add more sugar or water if needed.
Chill and stir before serving over ice.
Information
Category

Drinks

Yield

12 cups

Prep Time

20 minutes

Cook Time

4 hours

Total Time

4 hours, 19 minutes, 59 seconds
Nutrition
Calories per serving

170
Image Source: POPSUGAR Photography / Kalea Martin