TikTok's Hot-Girl Salad Recipe With Photos
TikTok's Hot-Girl Salad Will Be a Summer Staple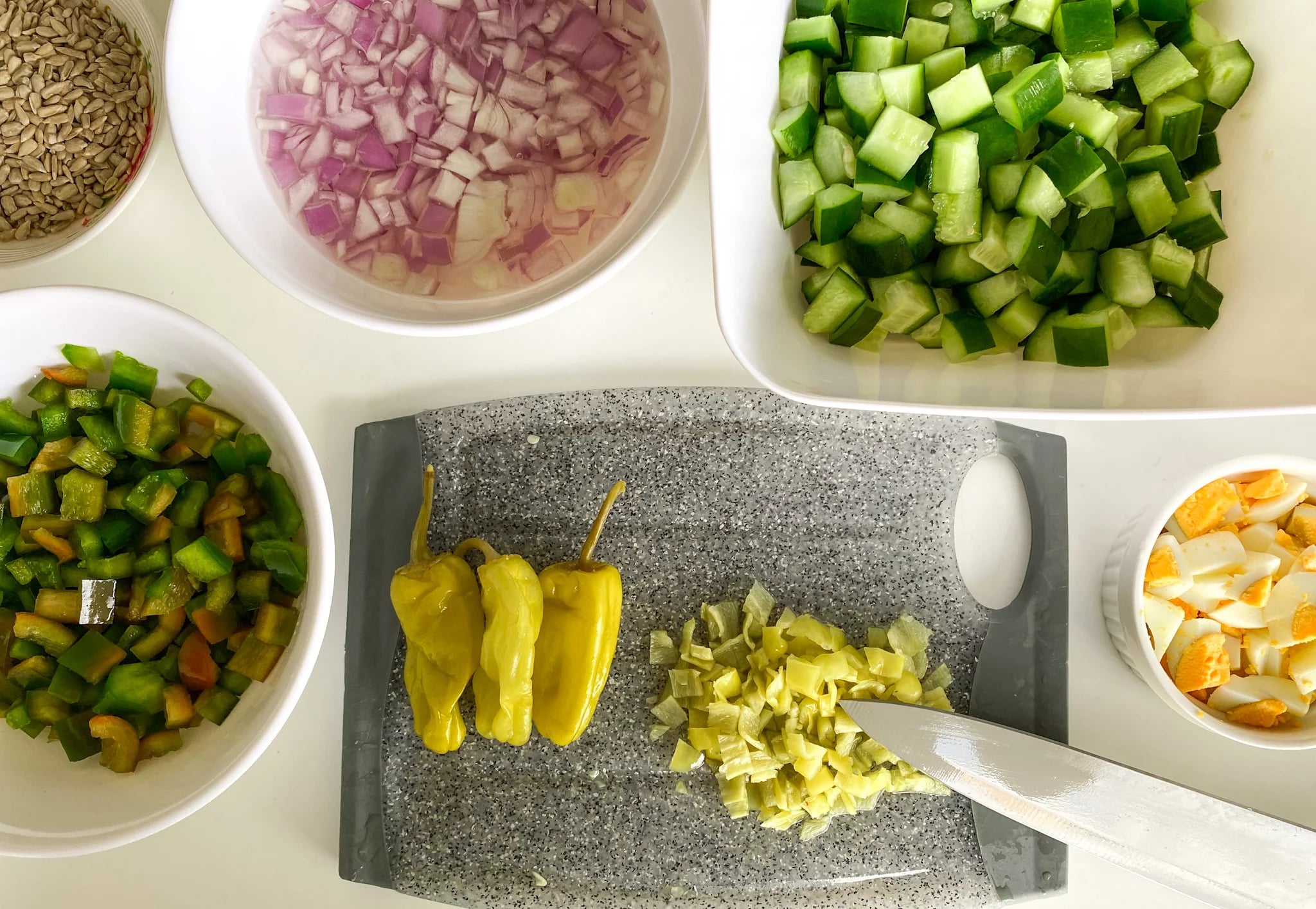 Salads are what you make of them, and in this viral TikTok recipe, lettuce need not be included. The "Hot Girl Salad," originally shared by TikTok creator Jaryia Daniel (@herdresscode), is a refreshing mix of finely-diced cucumbers, green bell peppers, pepperoncini peppers, hard-boiled eggs, and sunflower seeds tossed together in a tangy vinaigrette. The end result is a highly nutritious, low-calorie salad that requires no lettuce and minimal prep time (especially if you have a vegetable chopper on hand).
Unsurprisingly, the Hot Girl Salad has taken on a life of its own, but out of the multitude of variations shared on TikTok since the salad's conception, there's one that's been living rent-free in my mind for a few reasons. For one, this take on the Hot Girl Salad, shared by TikTok creator @thesaladlab, calls for cold water-soaked red onions, which I love because the cold water bath significantly reduces the onion's potent smell and taste. And, of course, the homemade spicy vinaigrette had my mouth watering from the moment I saw it.
It's hard to say if the best part of this salad is how flavorful it is or how easy it is to make entirely from scratch, but either way, it's definitely a new staple in my salad repertoire. In this kitchen, "Hot Girl" season lasts all year long. Keep reading for a step-by-step on how to make it.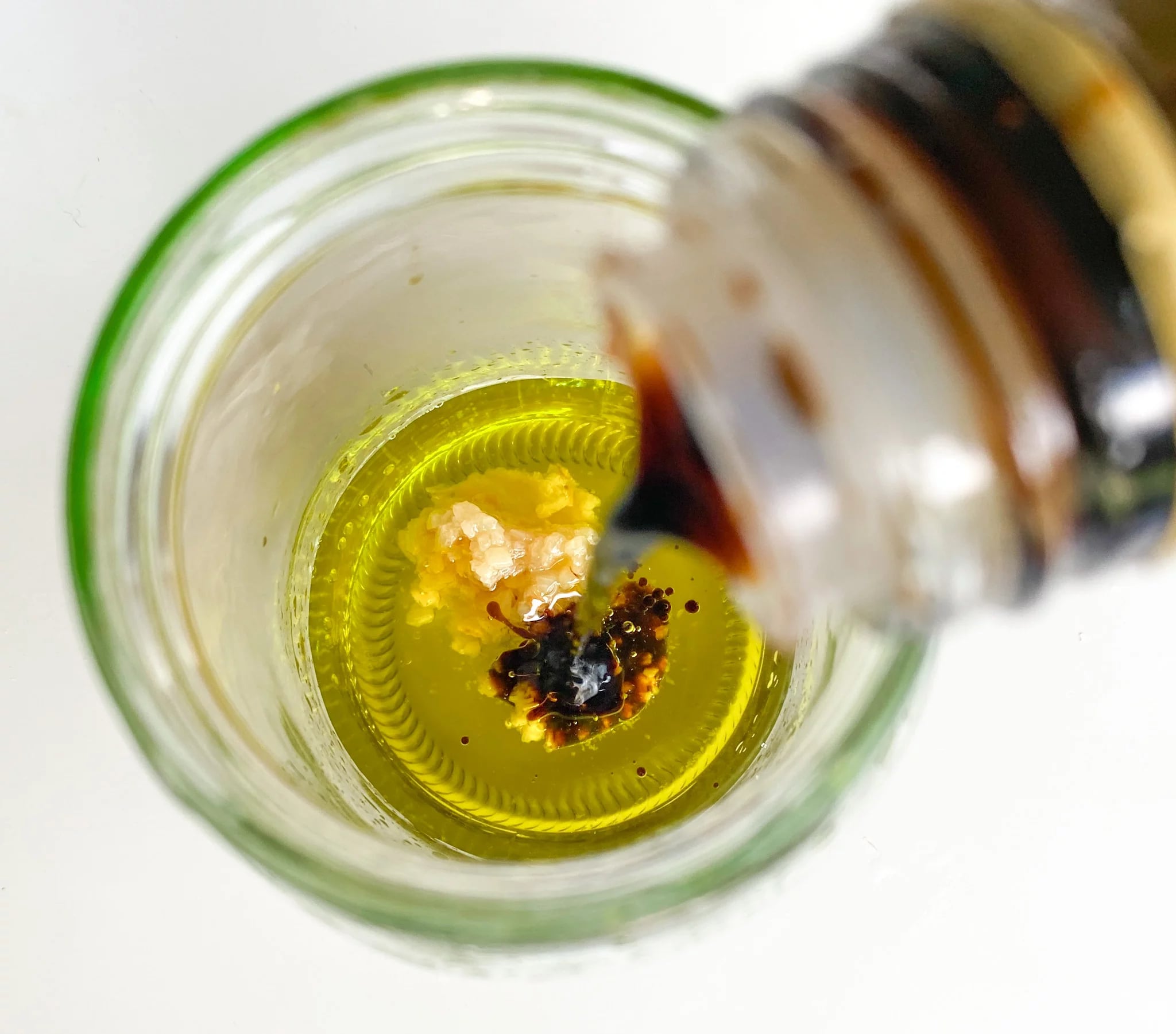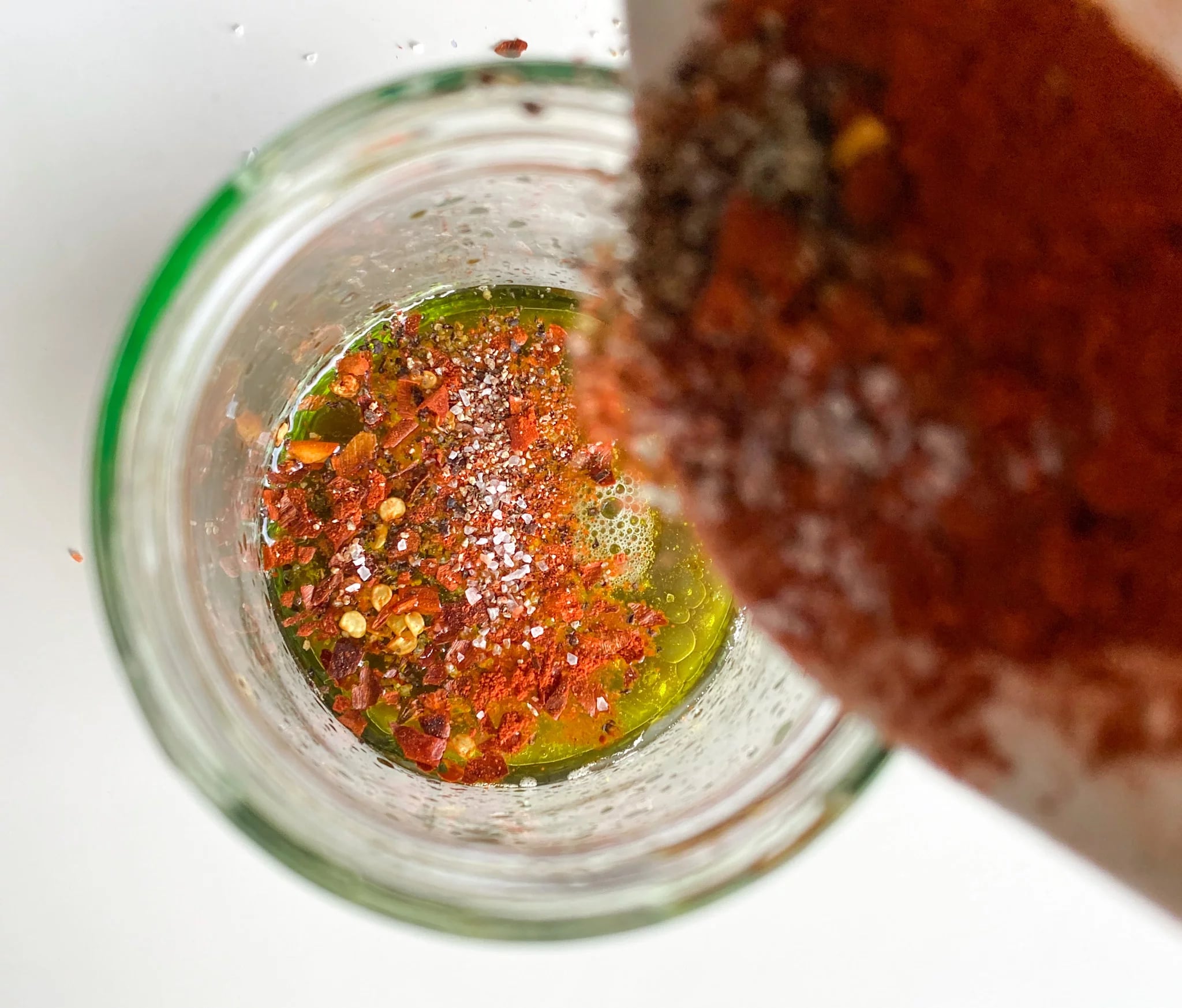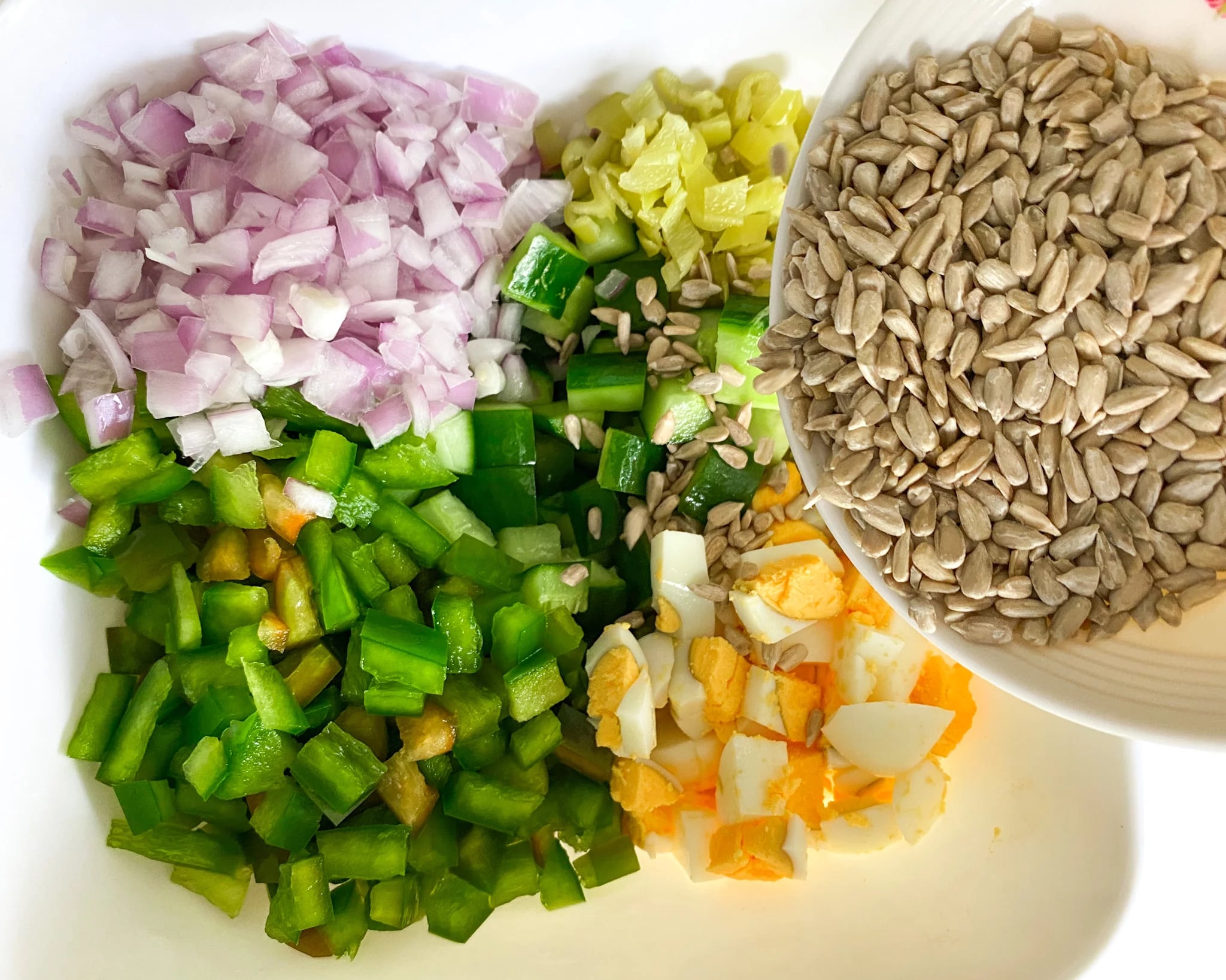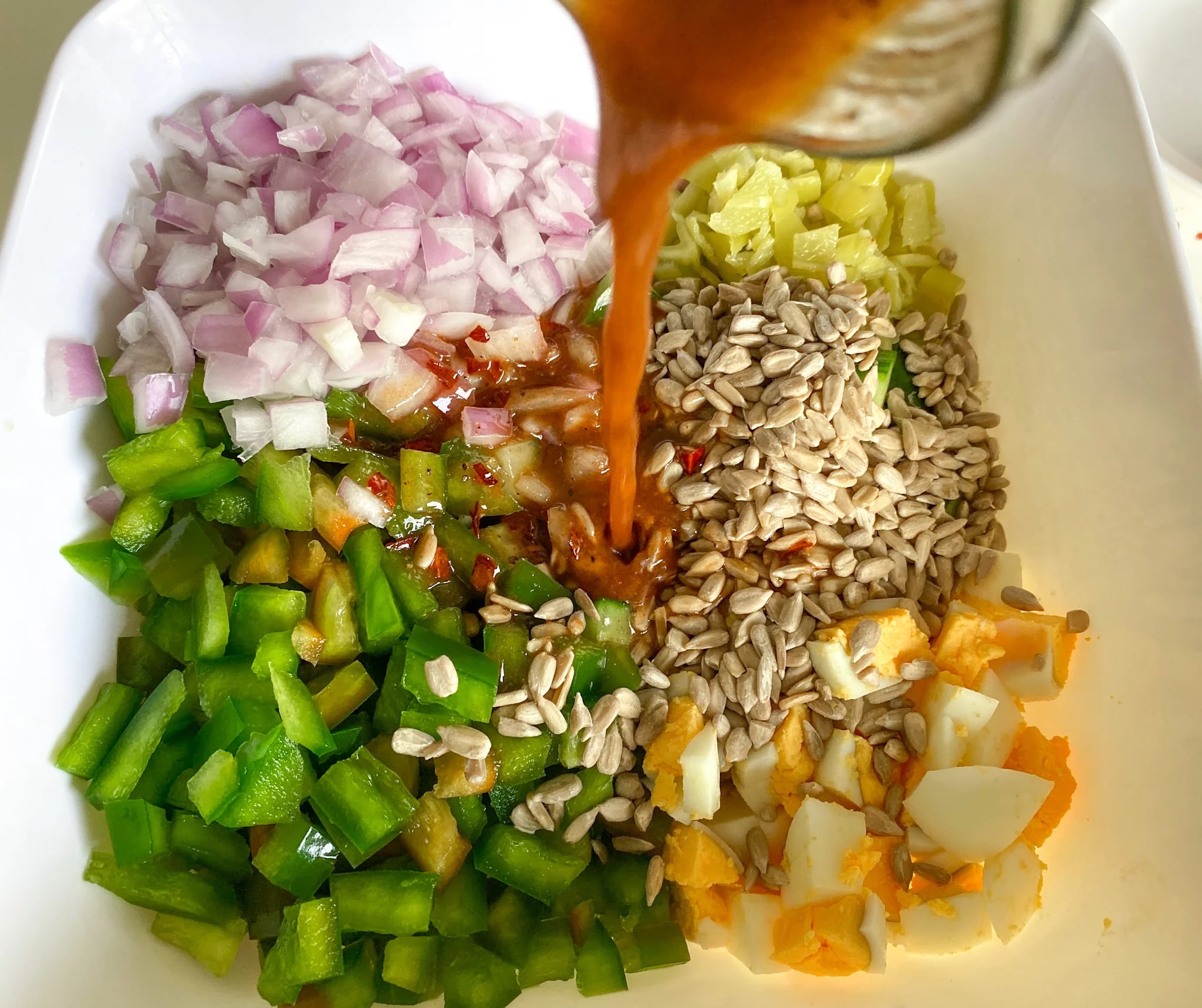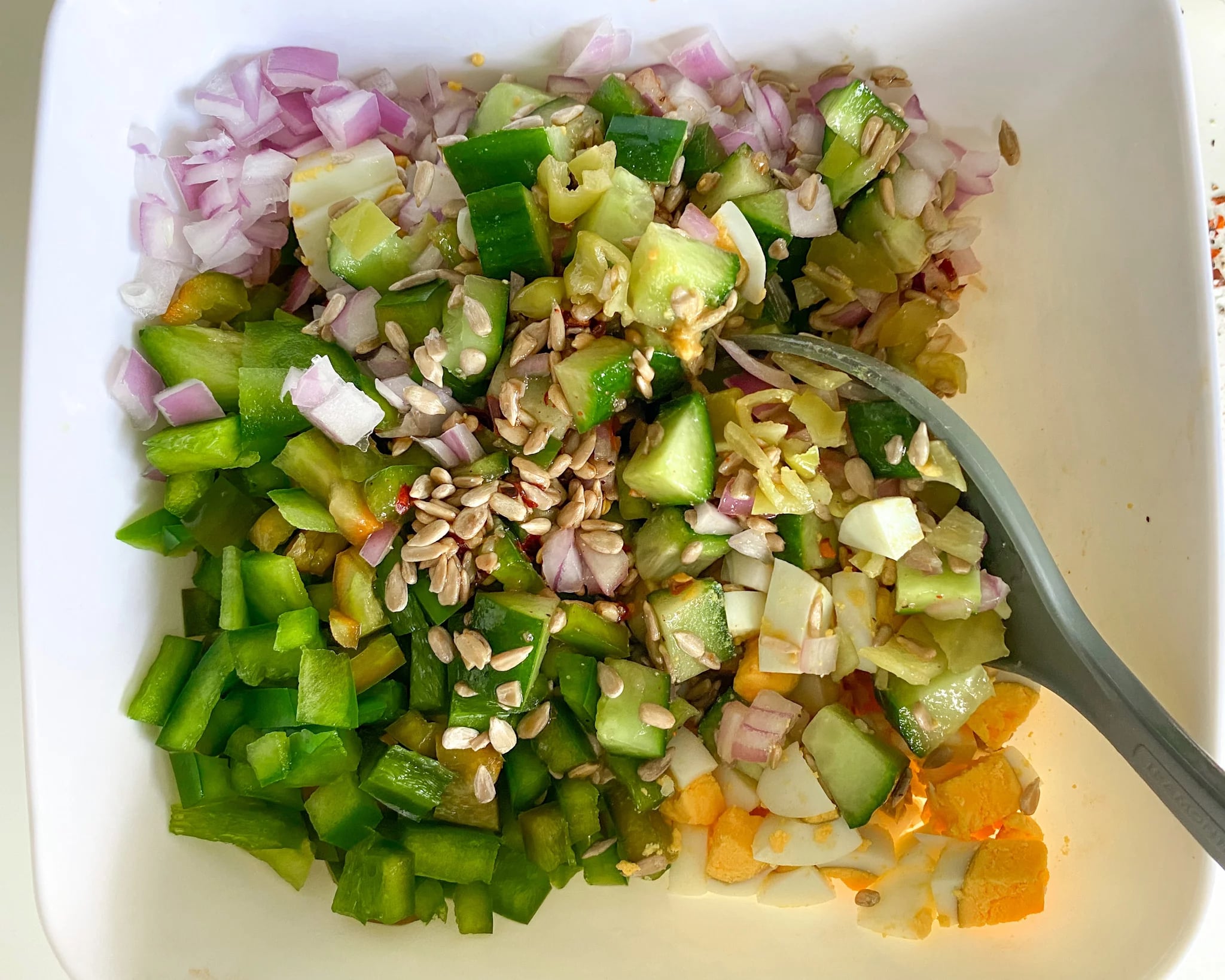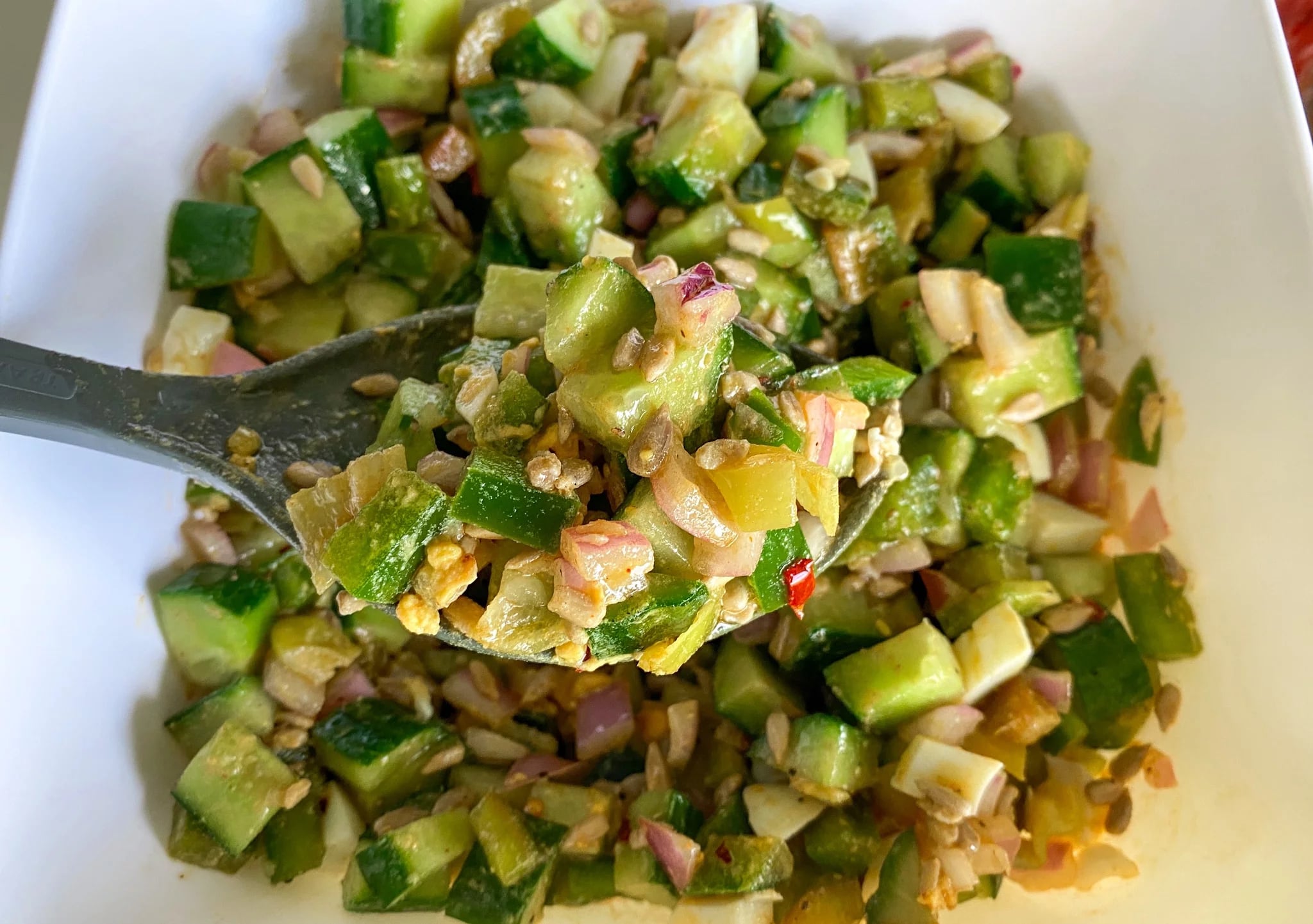 TikTok's Hot Girl Salad
TikTok creator @thesaladlab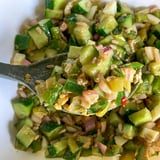 Ingredients
For the salad:
2 cups cucumber, finely chopped
1 cup bell pepper, finely chopped
½ cup red onion, finely chopped
⅛ cup pepperoncini peppers, finely chopped
¼ cup sunflower seeds
1 egg, boiled
For the dressing:
3 tablespoons olive oil
1 tablespoon red wine vinegar
1-2 lemons, juiced
2 cloves of garlic, finely chopped
1 teaspoon maple syrup
¼ teaspoon crushed red pepper flakes
¼ teaspoon paprika
¼ teaspoon black pepper
Salt, to taste
Directions
Prepare vinaigrette by whisking together oil, vinegar, lemon juice, maple syrup, crushed garlic, red pepper flakes, paprika, black pepper, and salt. Set aside.
Fill a small saucepan with water and bring to a boil over high heat. Once boiling, carefully place the egg into the water and boil for 16 minutes. After 16 minutes, remove the egg from the water and place it in a bowl of ice water until cool enough to handle.
Once cooled, remove the shell from the egg and chop it into small pieces.
Finely chop or grate red onion and place in a bowl with cold water. Set aside while you prepare the remaining ingredients.
Chop cucumber, bell pepper, and pepperoncini peppers into small, bite-sized pieces, then place in a large bowl.
Add the egg, drained red onions, and sunflower seeds to the bowl.
Drizzle dressing atop the salad and toss until all the ingredients are thoroughly combined.
Serve and enjoy!
Information
Category

Salads, Main Dishes

Yield

3 servings

Prep Time

15 minutes

Cook Time

16 minutes

Total Time

30 minutes, 59 seconds