How to Make Rainbow Jolly Rancher Shots
Yep, You Can Make Jolly Rancher Shots in Every Color of the Rainbow — Here's How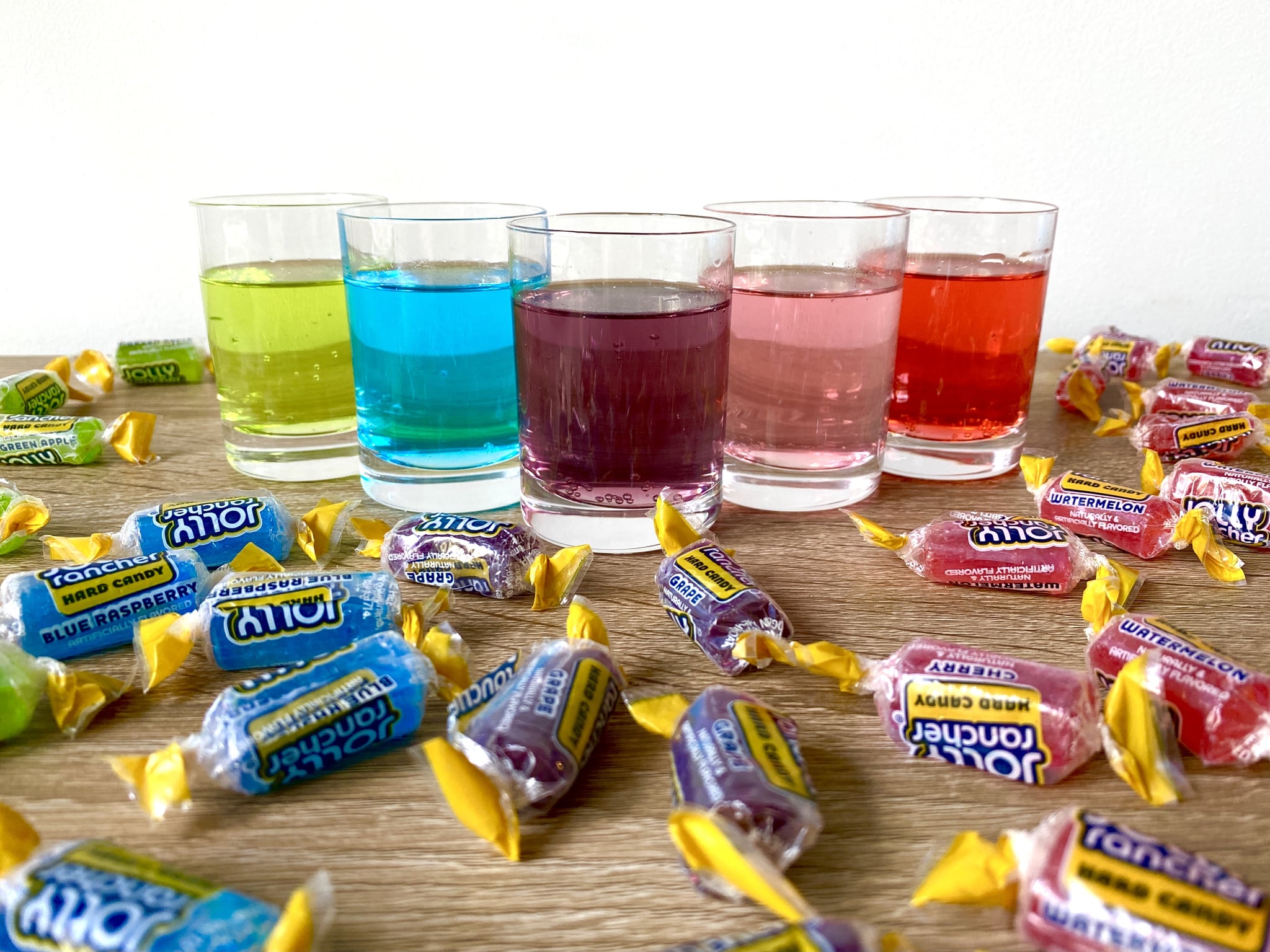 I don't know what made the Jolly Rancher the candy of choice during my middle school years, but for some reason, it was the reward that every teacher had in their drawers. The candy holds a certain amount of nostalgia for me — and like for any good millennial, if there's one thing I love, it's bringing nostalgic whimsy into my adult life. Enter: rainbow-colored Jolly Rancher shots.
When I made these shots, I couldn't believe how well vodka absorbs the flavor of Jolly Rancher candies — particularly for the blue raspberry fans out there. Blending the shots with Sprite helps them go down easier and, if I'm being honest, so does the rainbow color. These are fun, nostalgic, and easy to make in bulk or to customize. Not a green apple fan? Leave them out and double up on watermelon instead. Or, if you're like me, you'll be brewing exclusively blue raspberry vodka from this moment on.
To make these shots, you'll just need Jolly Ranchers, vodka, and lemon-lime soda or seltzer (I used Sprite). First things first: submerge the Jolly Ranchers in vodka, cover, and let sit overnight. If you're feeling creative, feel free to mix and match flavors, but I kept them separate to keep things simple.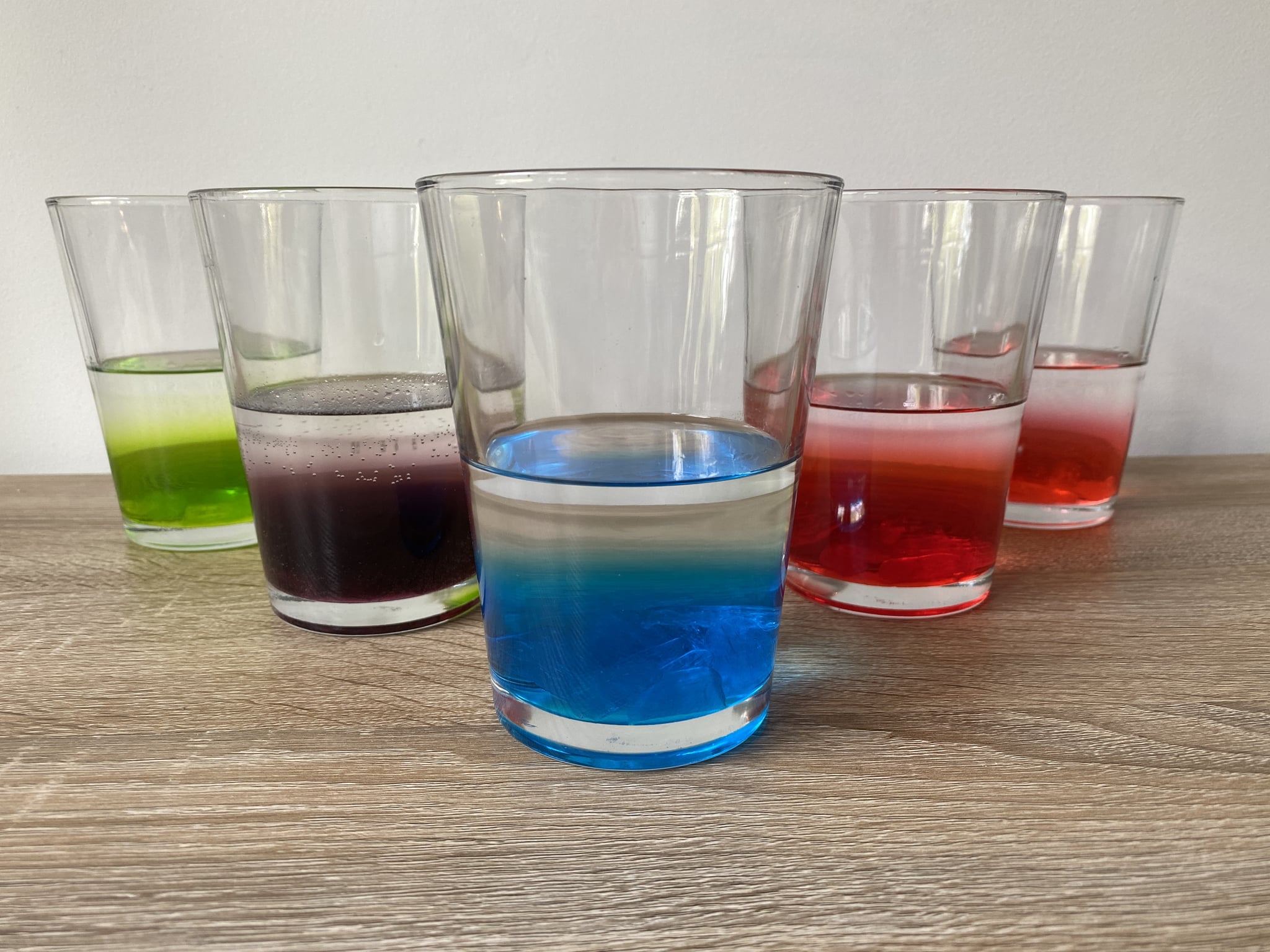 The next day, your infused vodka should look something like the above. I had a few pieces of Jolly Rancher left at the bottom of mine, so I scooped them out and gave the vodka a quick stir, which worked perfectly. Fair warning: your kitchen will smell like a Jolly Rancher factory the next day, even if these are well-covered. Whether that's a pro or a con is up to you (definite pro for me!).
The next step is super simple: add the vodka to shot glasses, top with Sprite, and serve!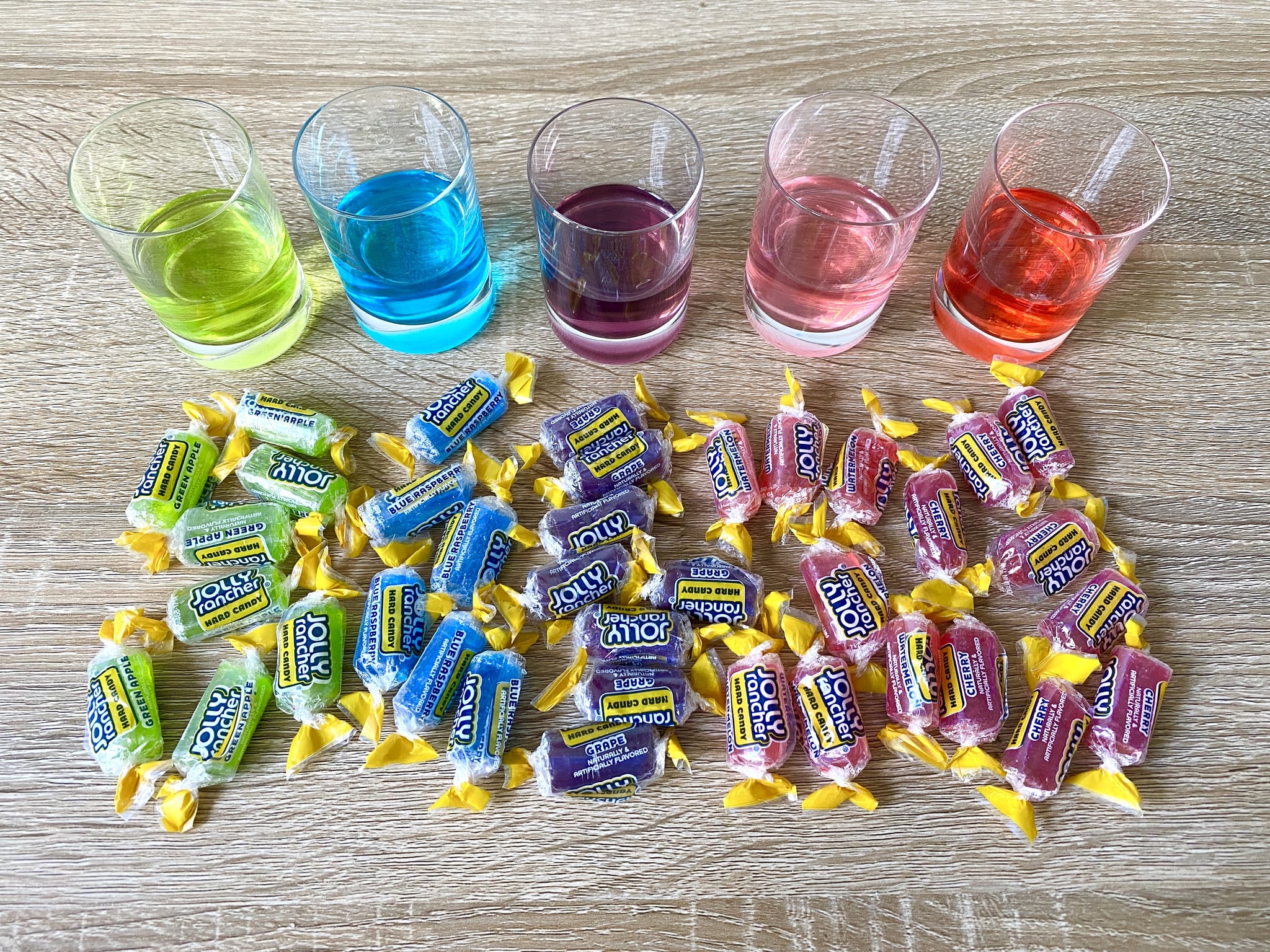 I tried to include equal parts Sprite and infused vodka. While the vodka holds a good amount of flavor, the Sprite definitely helps mellow it out without taking away from the rainbow color. If you're looking for a fun shot for summertime, one that may or may not taste like getting a question right on your eight grade practice vocabulary quiz, look no further than these Jolly Rancher shots.
Jolly Rancher Rainbow Shots
Delish
Notes
The below recipe makes 2/3 cup of infused vodka for each of the five colors, so it's perfect if you're hosting a crowd. If you need to shrink it, use 10 Jolly Rancher candies for 2/3 cup vodka, and add Sprite to the shots accordingly.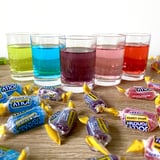 Ingredients
1 bag Jolly Rancher candies
750 ml. vodka
2 cans Sprite or lemon-lime soda
Directions
Place 10 Jolly Rancher candies of the same color in a glass or Mason jar. Add 2/3 cup of vodka, cover, and let sit overnight. Repeat with the other five colors.
The next day, remove any remaining pieces of Jolly Rancher from the vodka and stir well.
Divide the vodka equally among shot glasses. Each color will make about 4-5 shots.
Top the shots off with an equal amount of Sprite (or to taste).
Serve and enjoy — cheers!
Information
Category

Drinks

Total Time

4 minutes, 59 seconds
Image Source: POPSUGAR Photography / Kaley Rohlinger