Jolly Rancher Pop-Tarts
Pop-Tarts and Jolly Ranchers Collaborate For 3 Limited-Edition Flavors!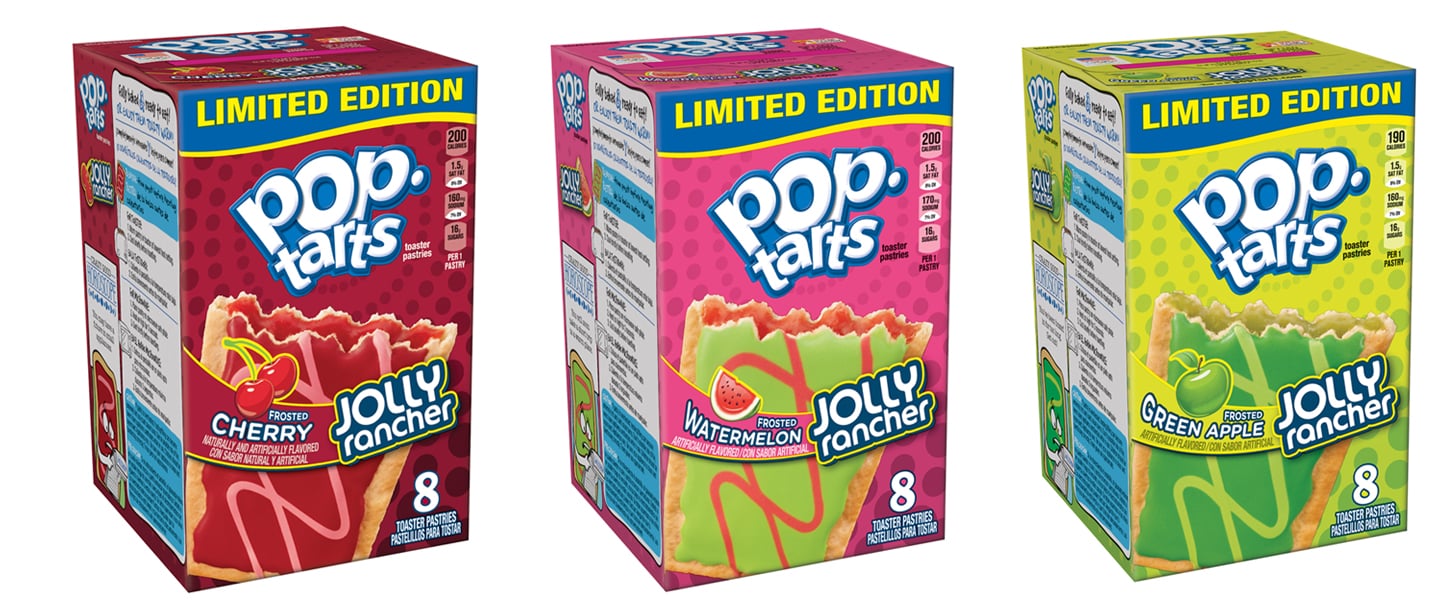 Pop-Tarts and Jolly Ranchers are two of the best foods from your childhood, and they've just combined for the most epic breakfast ever. Pop-Tarts with Jolly Rancher flavors will be available for a limited time, and you're going to want to try all three flavors: Frosted Cherry, Frosted Green Apple, and Frosted Watermelon. It sounds like a dream that's too good to be true, but trust us, it's real! We imagine the new Pop-Tarts will be sweet and sour, just like your favorite hard candy, and toasting them will bring the flavors to life even more. According to a spokesperson for the product, Pop-Tarts Jolly Rancher flavors begin shipping to retailers and grocery stores nationwide this month, so keep your eyes peeled for these heaven-sent pastries.