One-Pot Jambalaya Recipe and Photos
This One-Pot Jambalaya Recipe Will Spice Up Your Dinner Routine in the Best Way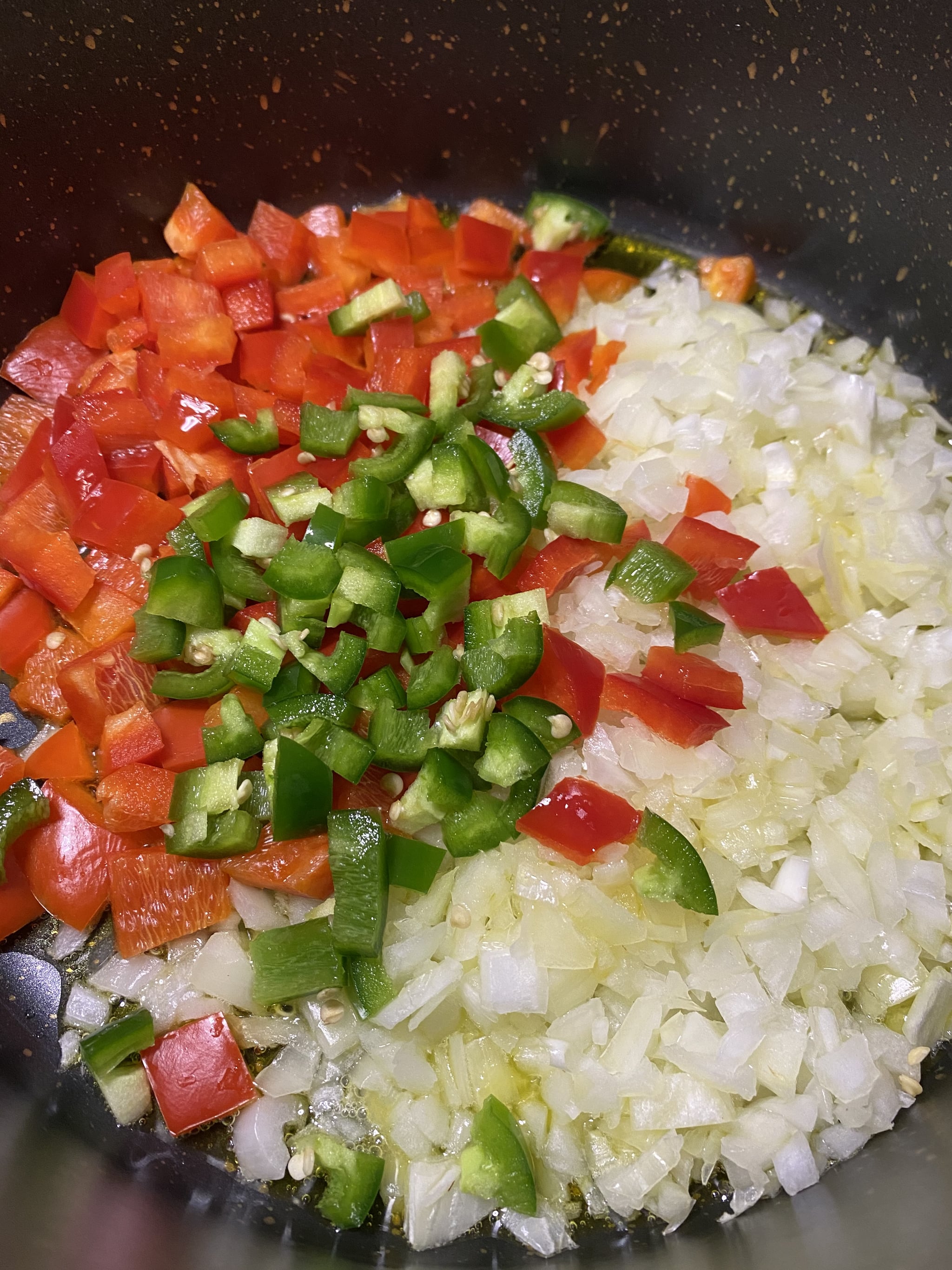 Many Mardi Gras celebrations are going to take place in the home instead of on the street this year, but just because we can't party in New Orleans doesn't mean we can't enjoy a festive celebration — and there's no better food to celebrate with than jambalaya! The dish, which combines West African, French, and Spanish flavors, is a simple yet iconic staple, especially when it comes to Louisiana cooking. Jambalaya is a melting pot of both culture and flavor, taking on many variations and interpretations over the years. The ability to personalize it makes it all the more enjoyable to cook and eat!
While jambalaya recipes can vary, there are staple ingredients that set it apart from similar dishes. In its most basic rendering, jambalaya will have vegetables, protein(s), rice, and spices. Additionally, you can make the dish in either cajun- or Creole-style — the latter includes adding tomatoes to the recipe (and, thanks to the use of tomato paste and crushed tomatoes, this recipe is Creole-style). As for protein, I like to add chicken, andouille sausage, and shrimp to make each bite a little bit different but equally delicious every time. Finally, I add both a jalapeño pepper and cayenne pepper seasoning to the dish to really bring up the spice level, but if you aren't a fan of super spicy foods, you can easily nix these and stick with the Old Bay.
If you're looking for the perfect dish to celebrate Mardi Gras (or just want a delicious dinner recipe), this one-pot jambalaya recipe will keep you coming back for more!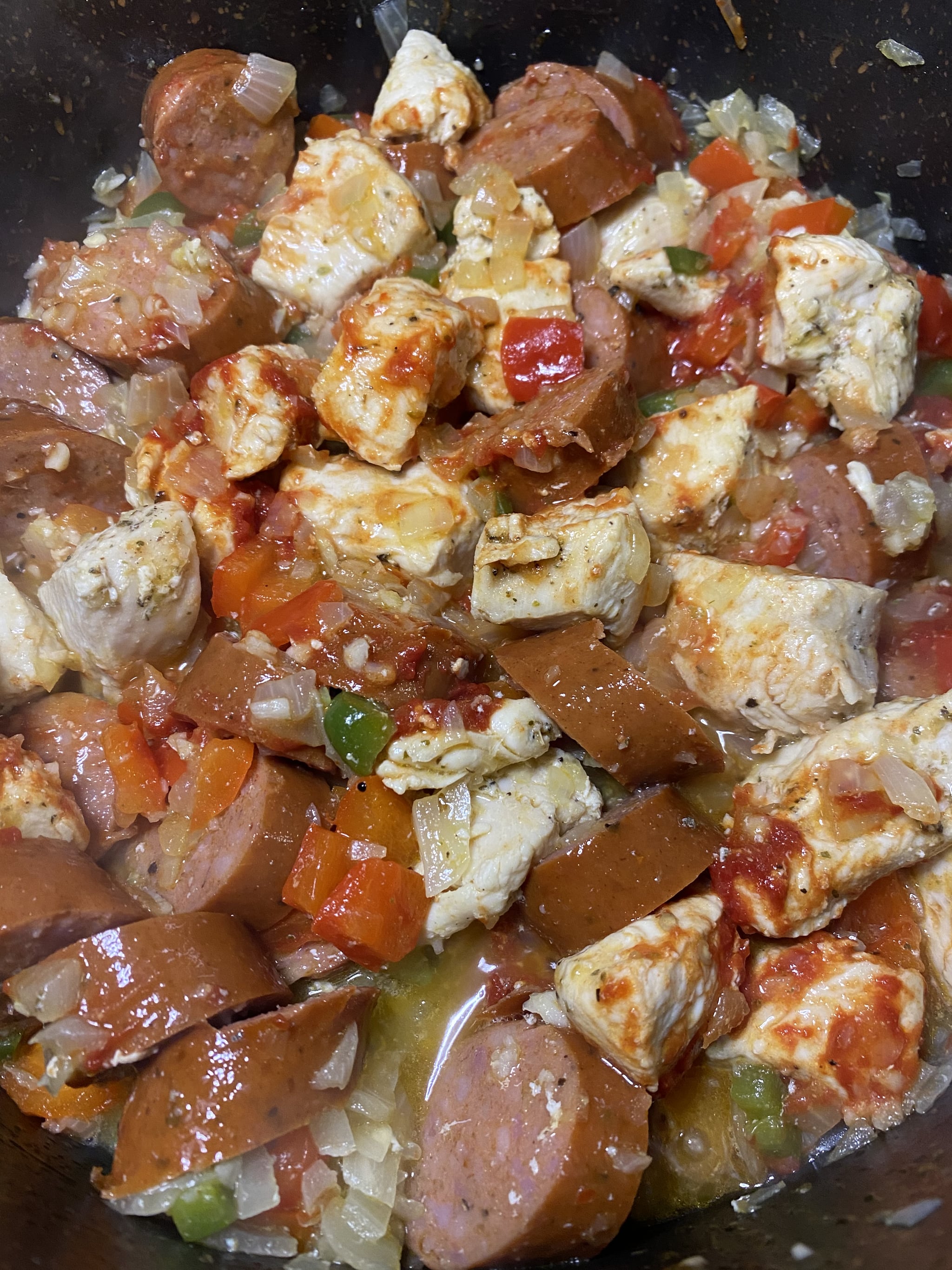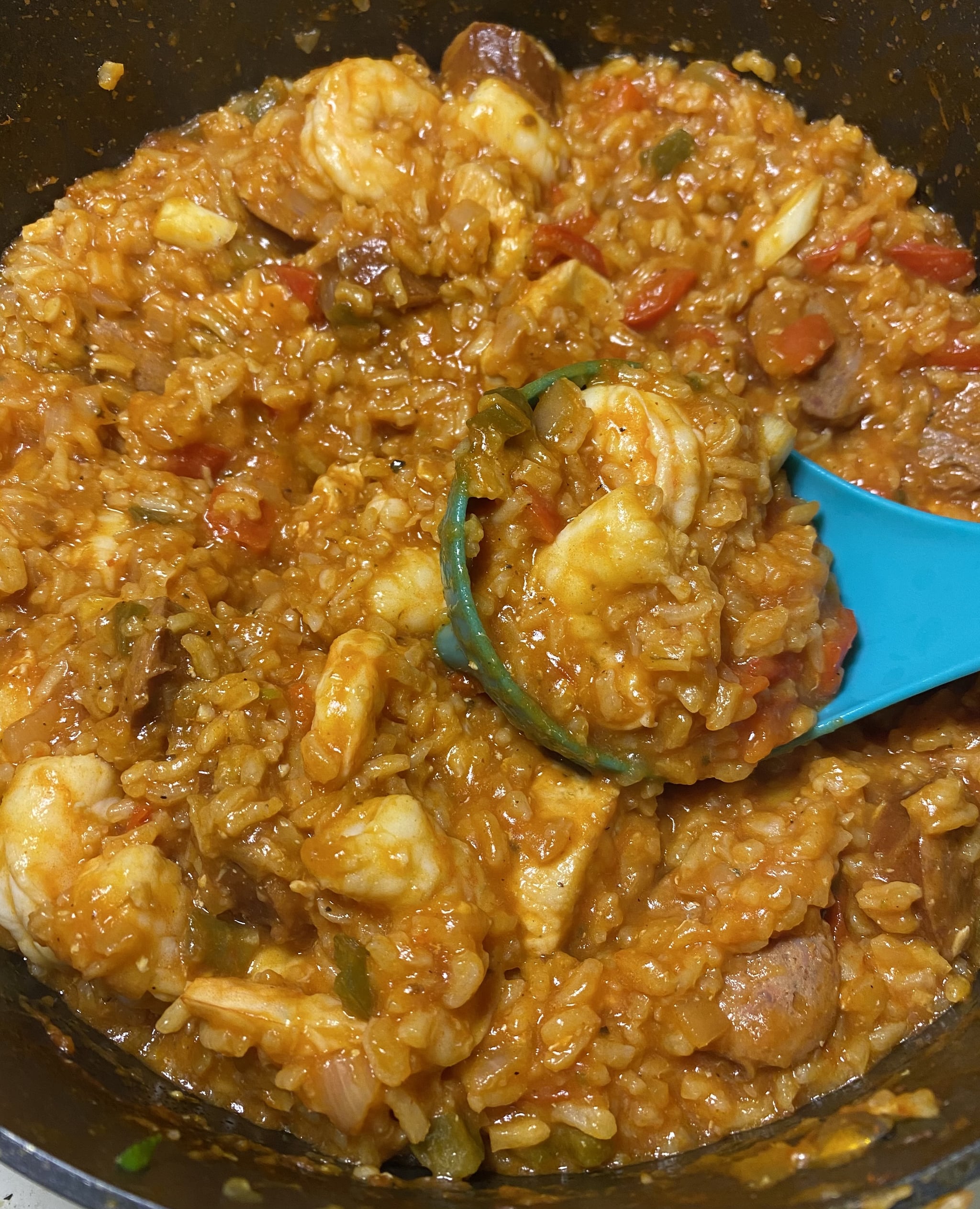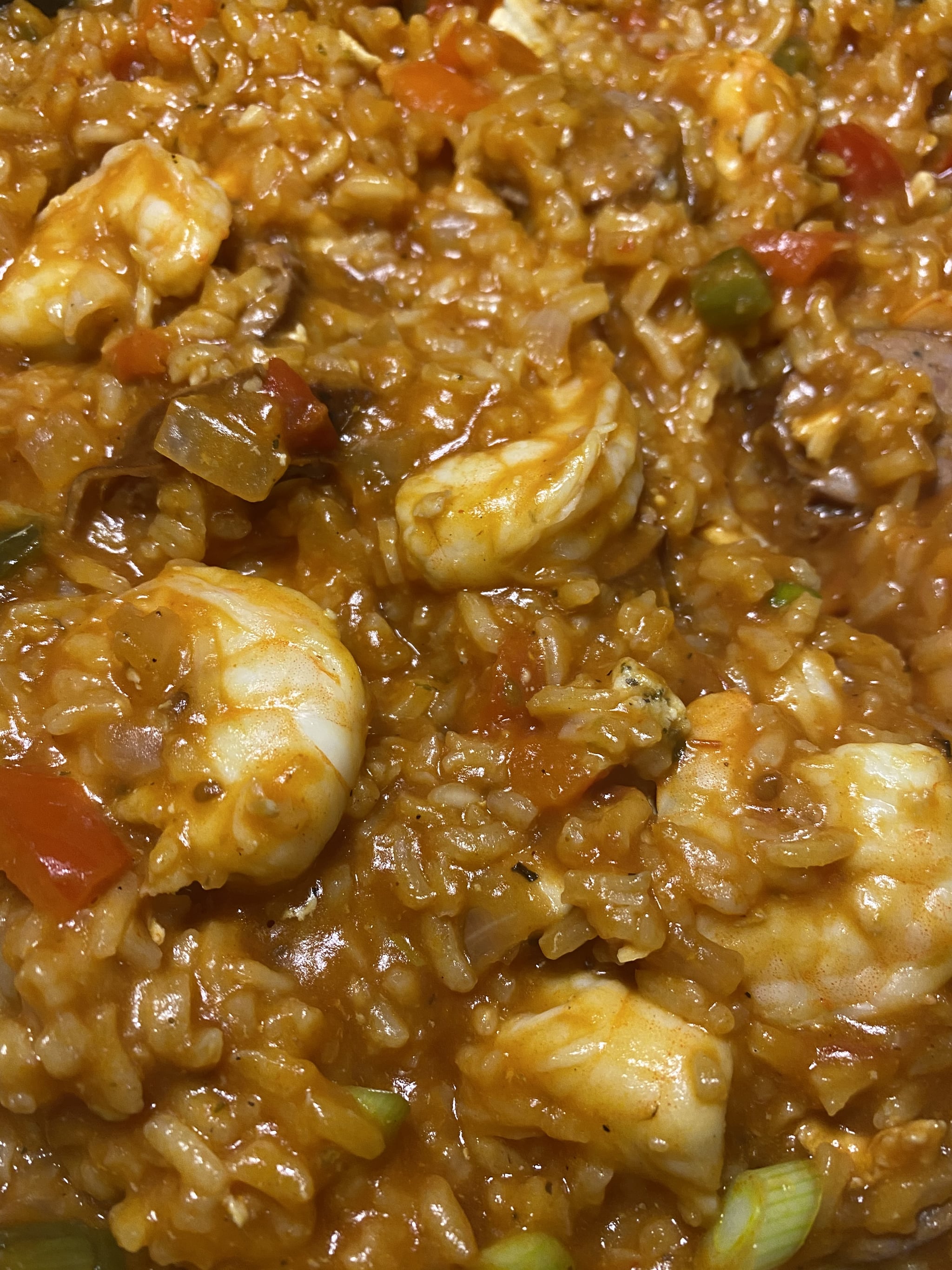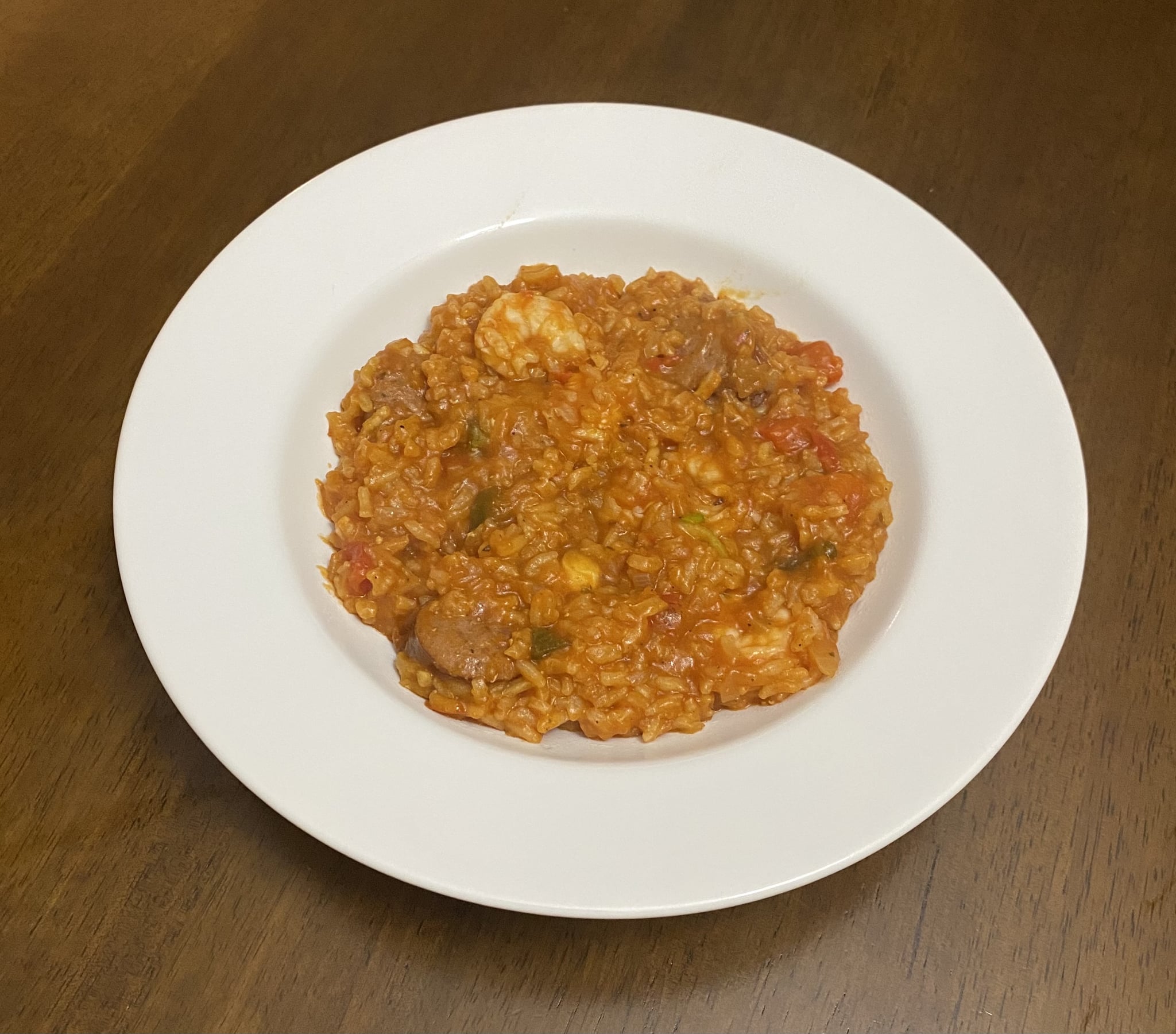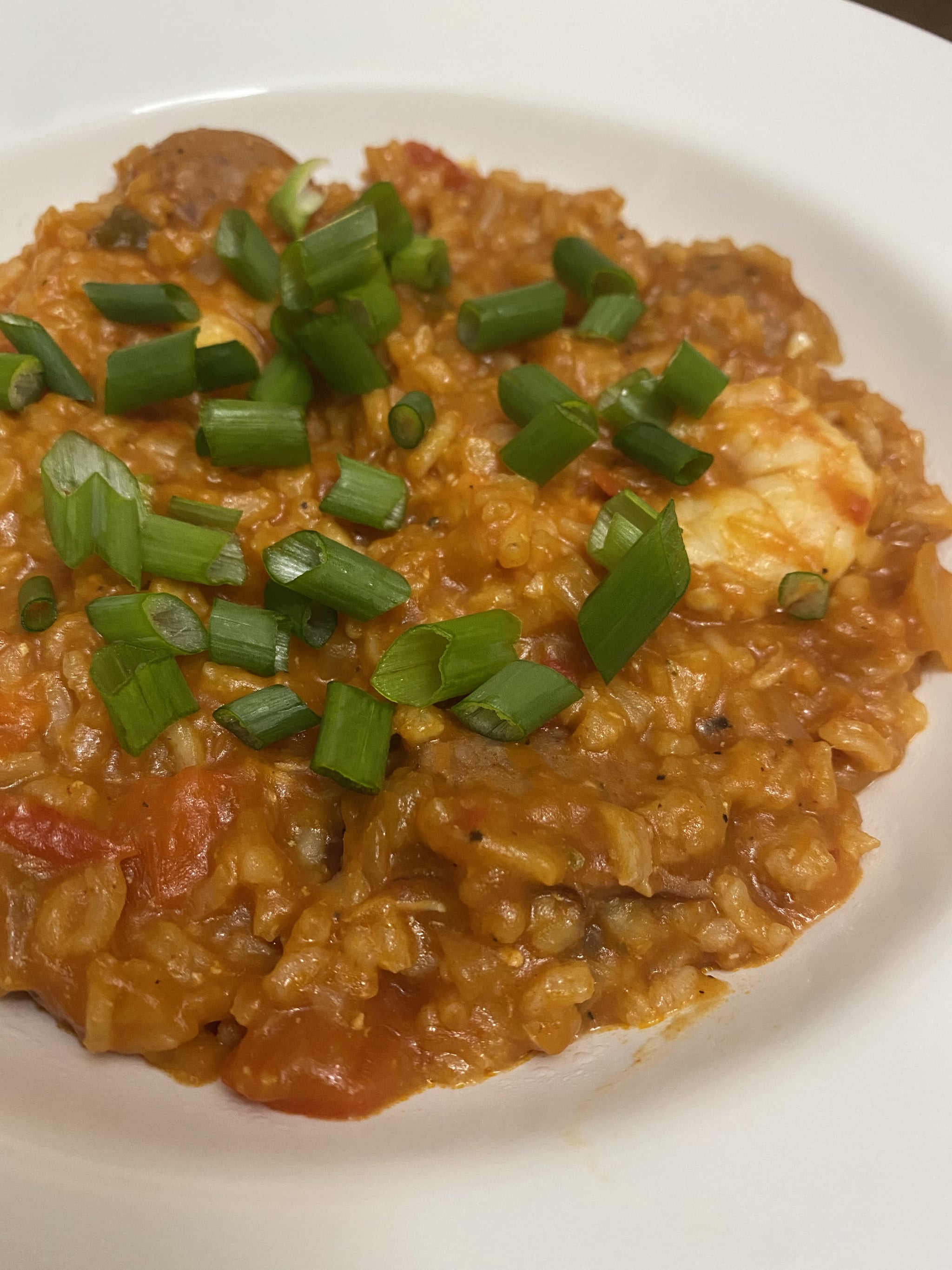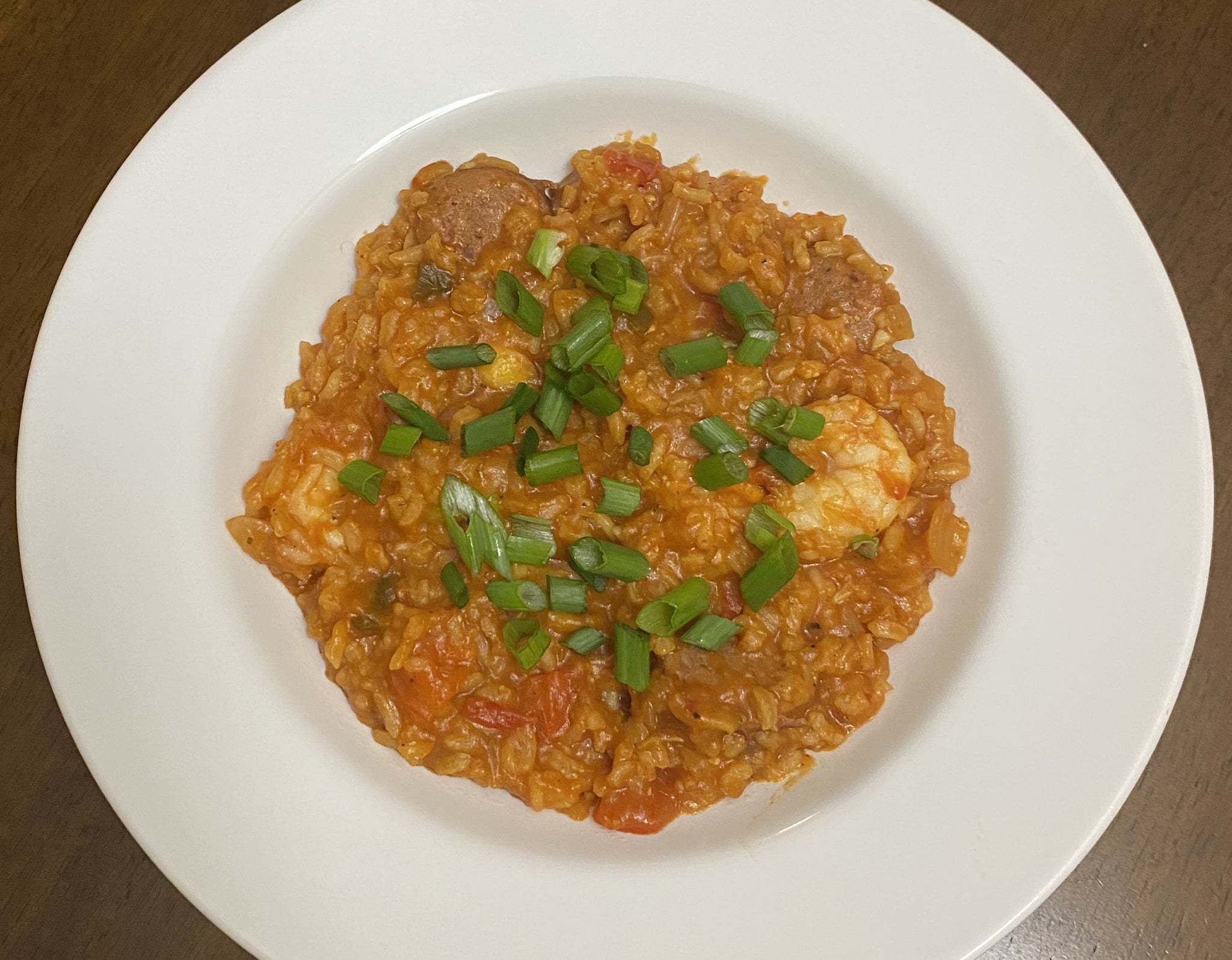 Creole-Style Jambalaya
Adapted Recipe by Julia Duda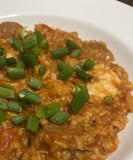 Ingredients
1 white onion, diced
1 jalapeño pepper, diced
1 bell pepper, any color, diced
1 tablespoon olive oil
4 cloves of garlic, minced
1 pound chicken breasts cut into bite-sized chunks
12 ounces andouille sausage cut into bite-sized slices
1 pound shrimp
2 tablespoons of tomato paste
15 ounces (1 can) of crushed tomatoes
2 cups of chicken stock
1 cup of rice
1 tablespoon of Old Bay seasoning
2 teaspoons of cayenne pepper seasoning
2 teaspoons of dried oregano
Salt and pepper, to taste
Green onions, sliced, for garnish
Directions
Dice your onion, bell pepper, and jalapeño pepper (remove the seeds if you don't want too much spice).
Set a large pot or dutch oven on your stovetop over medium heat. Add your olive oil to the bottom of the pot, and then add the onion, bell pepper, and jalapeño. Let those cook for 3-5 minutes, until they begin to soften.
As your vegetables cook, cut your chicken breasts into bite-sized chunks, about one-inch wide. Season the chicken with salt, pepper, and oregano, and then add them to your pot with the vegetables. Allow the chicken to cook for a few minutes until each side starts to turn white.
Cut your andouille sausage into bite-size chunks. After the chicken cooks for a few minutes, add the sausage along with the minced garlic. Allow these ingredients to cook for about one minute.
Next, add your rice, chicken broth, tomato paste, crushed tomatoes, Old Bay seasoning, and cayenne pepper. Reduce the heat to medium-low, cover your pot, and allow your mixture to cook until the rice has absorbed nearly all of the liquid (about 20-30 minutes). Keep an eye on the heat to make sure it stays at a simmer, and stir your mixture occasionally as the rice cooks.
Once the rice has absorbed most of the liquid, add in your shrimp (I took the tails off before adding them, but you can keep the tails on for cooking). Stir them in and allow them to cook until they're a white/pinkish color, about 3-5 minutes. Once the shrimp are cooked, turn off the heat.
Finely chop some green onions and use them as a garnish. Pair your jambalaya with cornbread, a salad, or just enjoy on its own!
Information
Category

Main Dishes

Yield

6 servings

Prep Time

15 minutes

Cook Time

30 minutes

Total Time

44 minutes, 59 seconds
Image Source: POPSUGAR Photography / Julia Duda