Make the Erewhon Love Potion Smoothie at Home
I Lived My Erewhon Dreams and Made Its New Celebrity Love Potion Smoothie at Home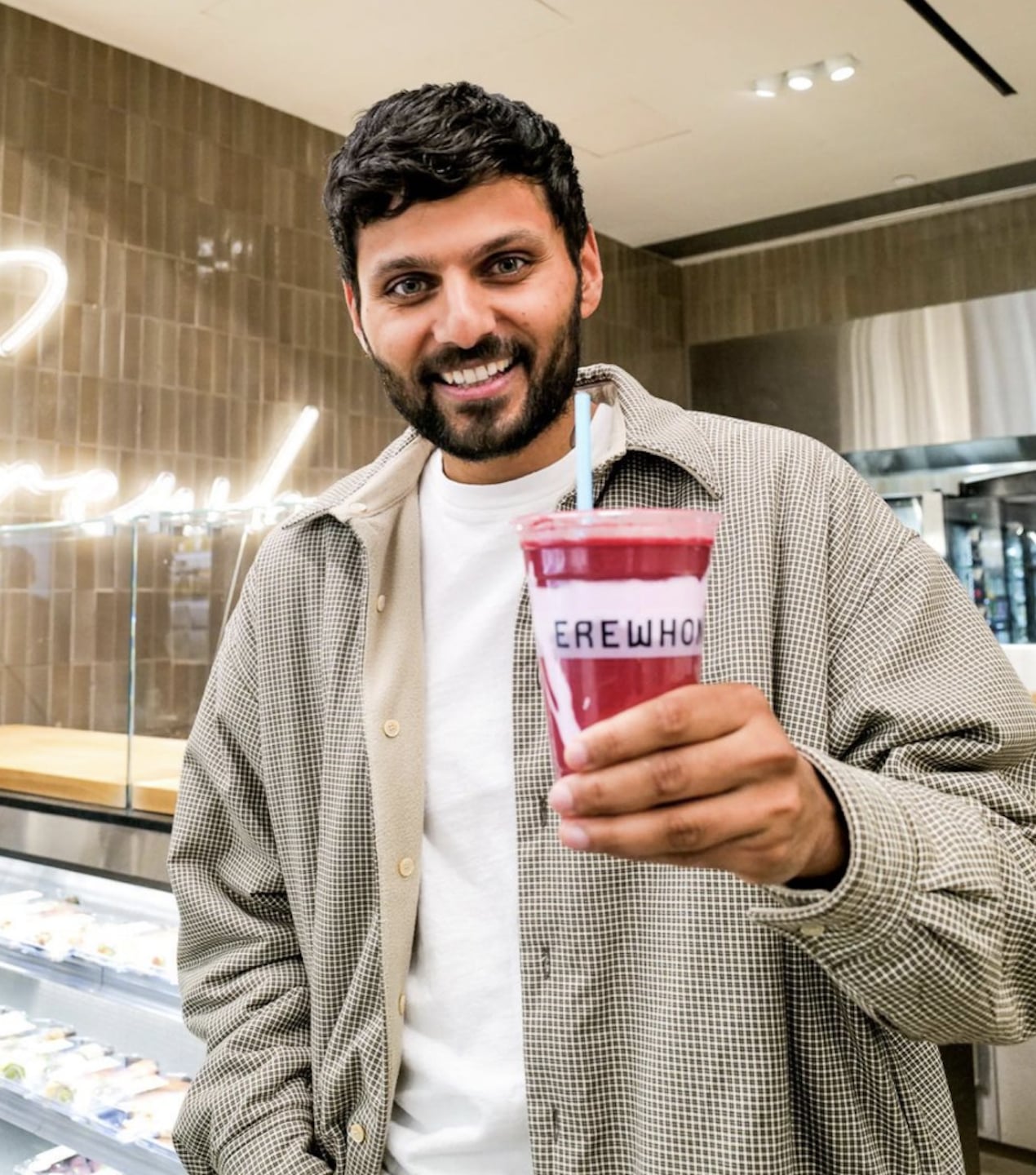 Jay Shetty with his Love Potion smoothie
I have a big personal goal for 2023. No, it's not to run a marathon or even reorganize my closet. It's to visit an Erewhon Market. "Surely she can't mean the luxury grocery store chain?," you may be asking. But I do. I dream of wandering the well-lit aisles of the food store that has beguiled Spencer Pratt and cornered the market on such upscale, you-didn't-know-you-needed-it items like sea moss gel. Unfortunately, I'm mostly sequestered to the East Coast and where I reside is currently devoid of Erewhon locations. (But that can be changed — do you hear me, Erewhon gods?)
One such big draw to the chain is there often-viral collabs with celebrities on decadent smoothies, like Hailey Bieber's 2022 strawberry glaze mix to Bella Hadid's Kinsicle creation. The latest such smoothie, launched in February and available for just a few more days (3/15), is dubbed the Love Potion and was concocted with help from "8 Rules of Love" author and life guru Jay Shetty.
"Whether you're looking for a romantic pick me up with a loved one or simply a way to show yourself some love, my goal is for this smoothie to bring you a reminder of nourishment to your body and heart," Shetty says.
Erewhon kindly provided a list of the Love Potion ingredients, as well as some of the products, for me to try to recreate the Love Potion at home and live my vibe-y supermarket fantasies. Unfortunately, some of the ingredients were hard to track down in my New York suburb, but the ultimate creation was still delightful. Keep scrolling to craft your own take on Shetty's Love Potion.
Love Potion Smoothie Created by Jay Shetty
Erewhon
Notes
Erewhon doesn't provide exact recipes, just a list of ingredients. Try the measurements we opted for, listed ahead, or just wing it and taste test as you go.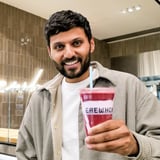 Ingredients
1/2 fresh avocado
1 banana
1/2 cup fresh raspberries
1/2 cup fresh strawberries
1/2 cup Califia Farms Organic Oatmilk
1/2 cup JOYO unsweetened sparkling black iced tea
1/4 cup beet juice
1 splash rose water
2 teaspoons Just Date natural sweetener
Moon Juice Sex Dust
1:11 Rainbow Mushrooms
1 tablespoon almond butter
Coconut Pitaya Cream
Directions
Toss all ingredients into a blender with ice and blend until smooth, adding and adjusting to taste. Pour into a cup and enjoy.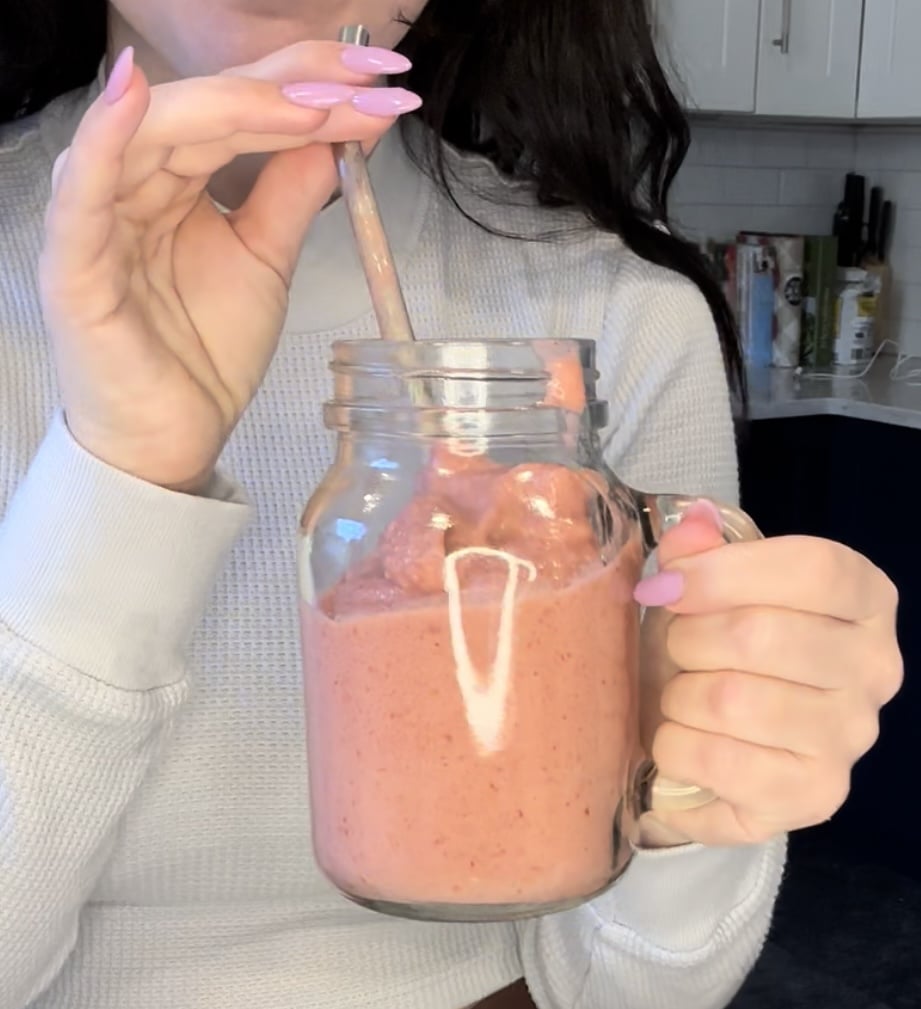 Information
Category

Drinks, Smoothies
Image Source: Courtesy Erewhon