Jill Biden's Chicken Parmesan Recipe With Photos
We Made Jill Biden's Chicken Parmesan Recipe, and It's Definitely Our Election Day Dinner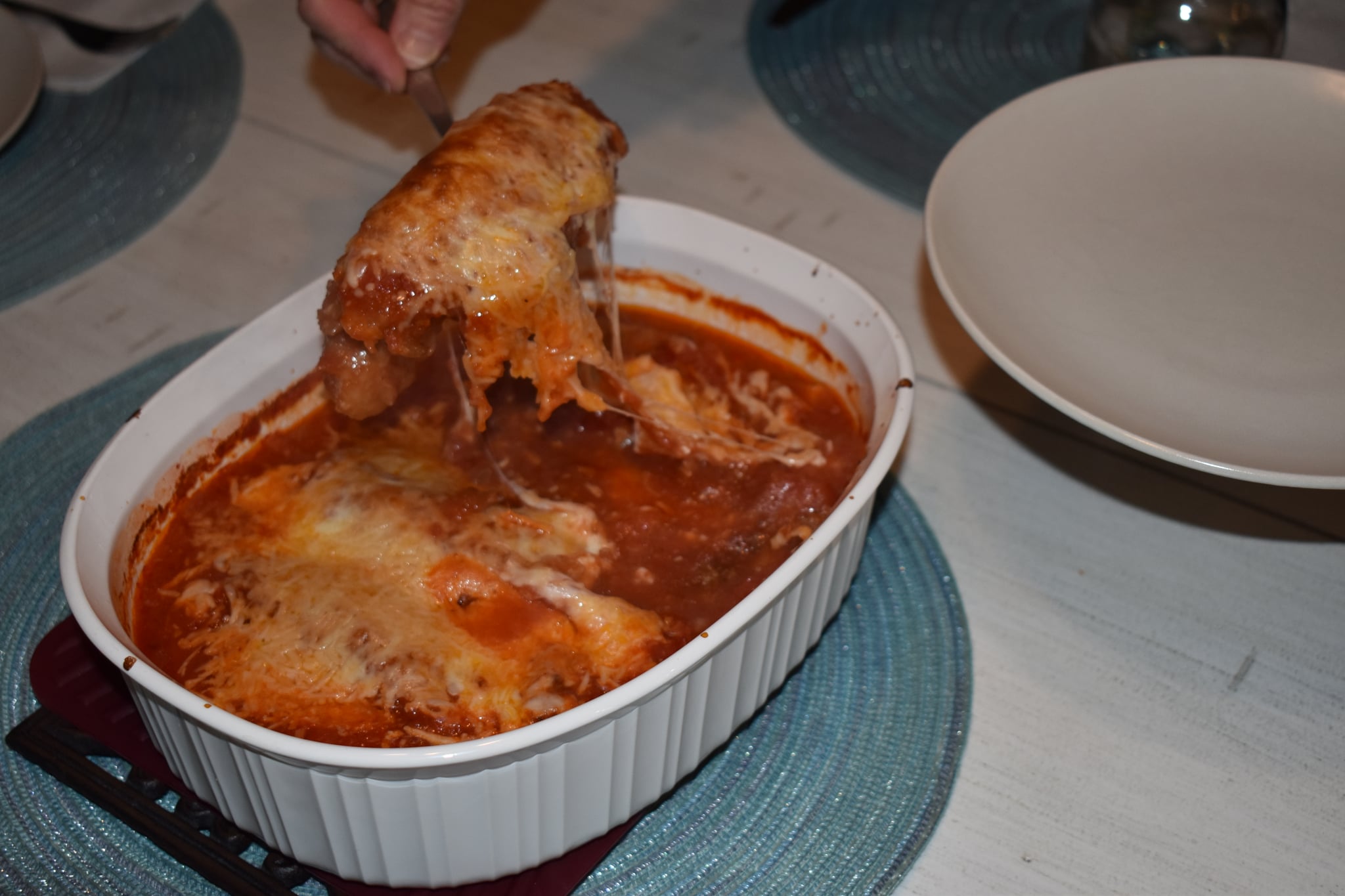 My interest in cooking (and thus, my cooking skills) has greatly increased over the years, but there are still a lot of classic remind-you-of-your-grandma dishes that I haven't mastered or even tried yet. One of them being the always delicious chicken parmesan. The amount of steps and ingredient layering intimidated me a little bit, and it always sounded so heavy and unhealthy, but after recently discovering Dr. Jill Biden's chicken parmesan recipe, my mind is changed (and I made a beeline for the kitchen to try it).
Her chicken parm recipe, which she recently shared with Tasty, is a quick and easy meal perfect for families, roommates, or to enjoy on your own with leftovers. The recipe was passed down from her grandmother, and she brought it into her own family when she needed a nutritious and stress-free meal to make while she was teaching, going to graduate school, and raising her children.
The recipe requires just a few ingredients and it really was super easy to put together, so if I can do, I promise you can too! It'll also fill your home with the delicious and comforting smells of garlic, tomatoes, cheese, and more, what what's not to love about that?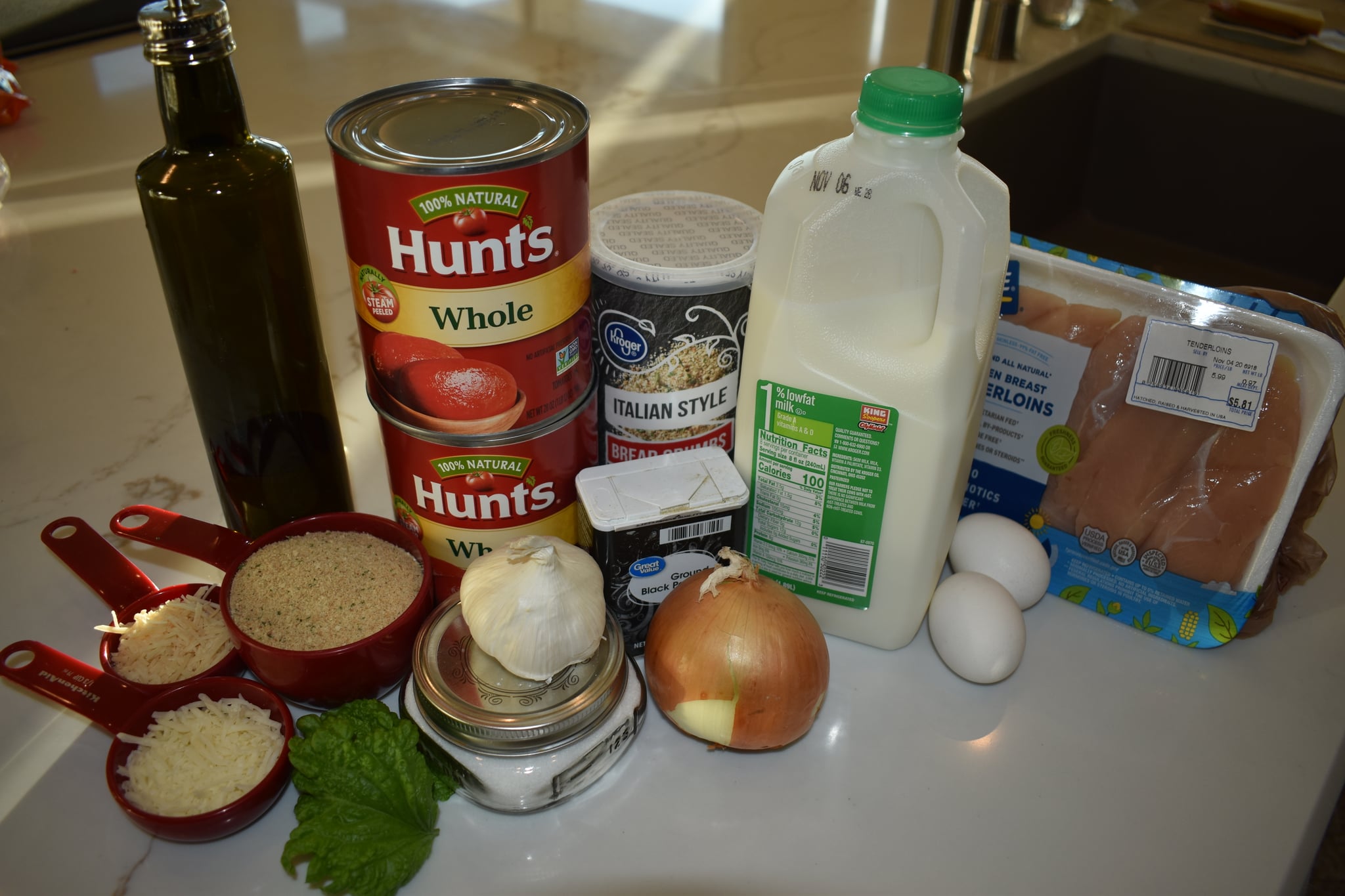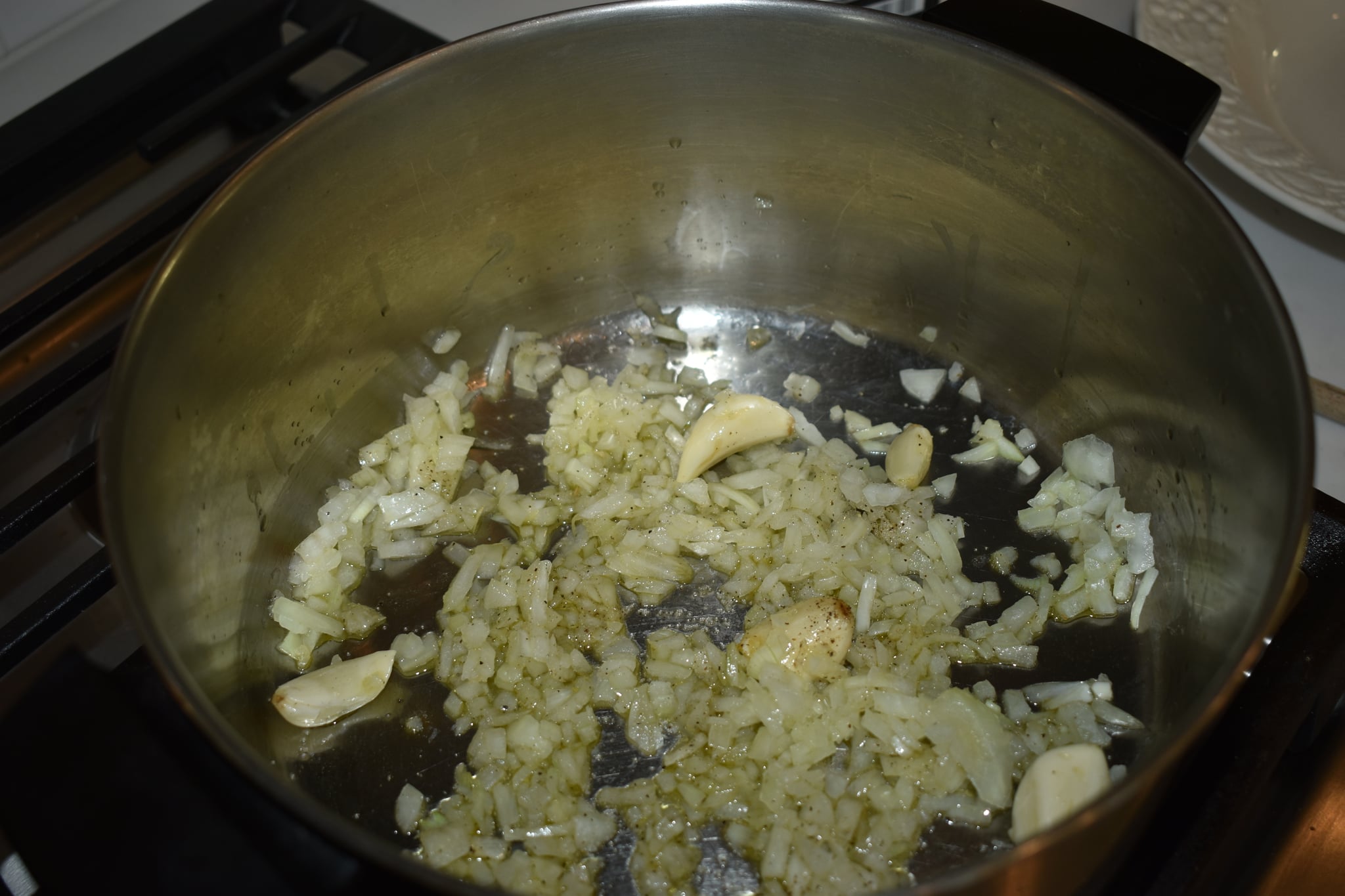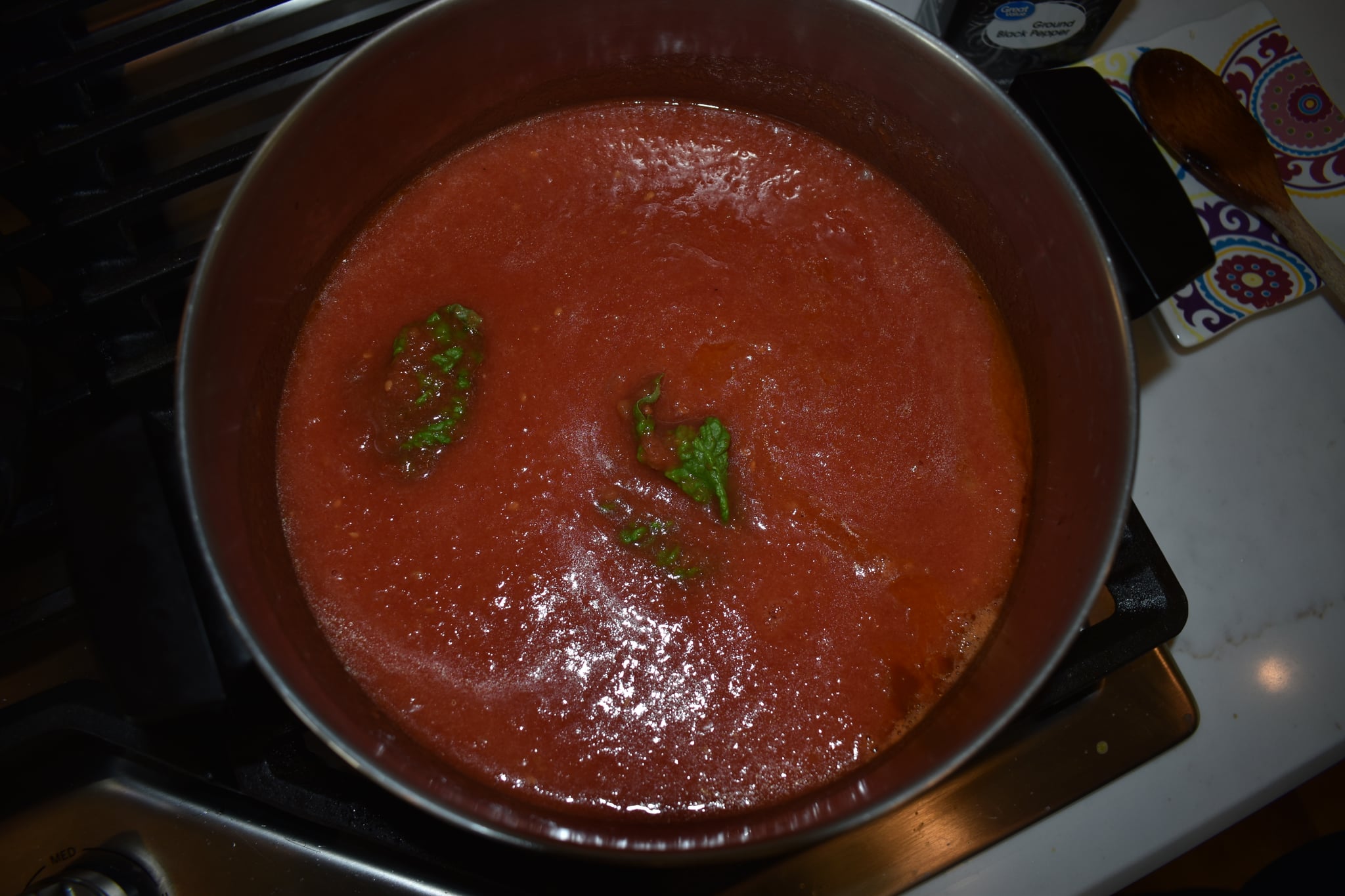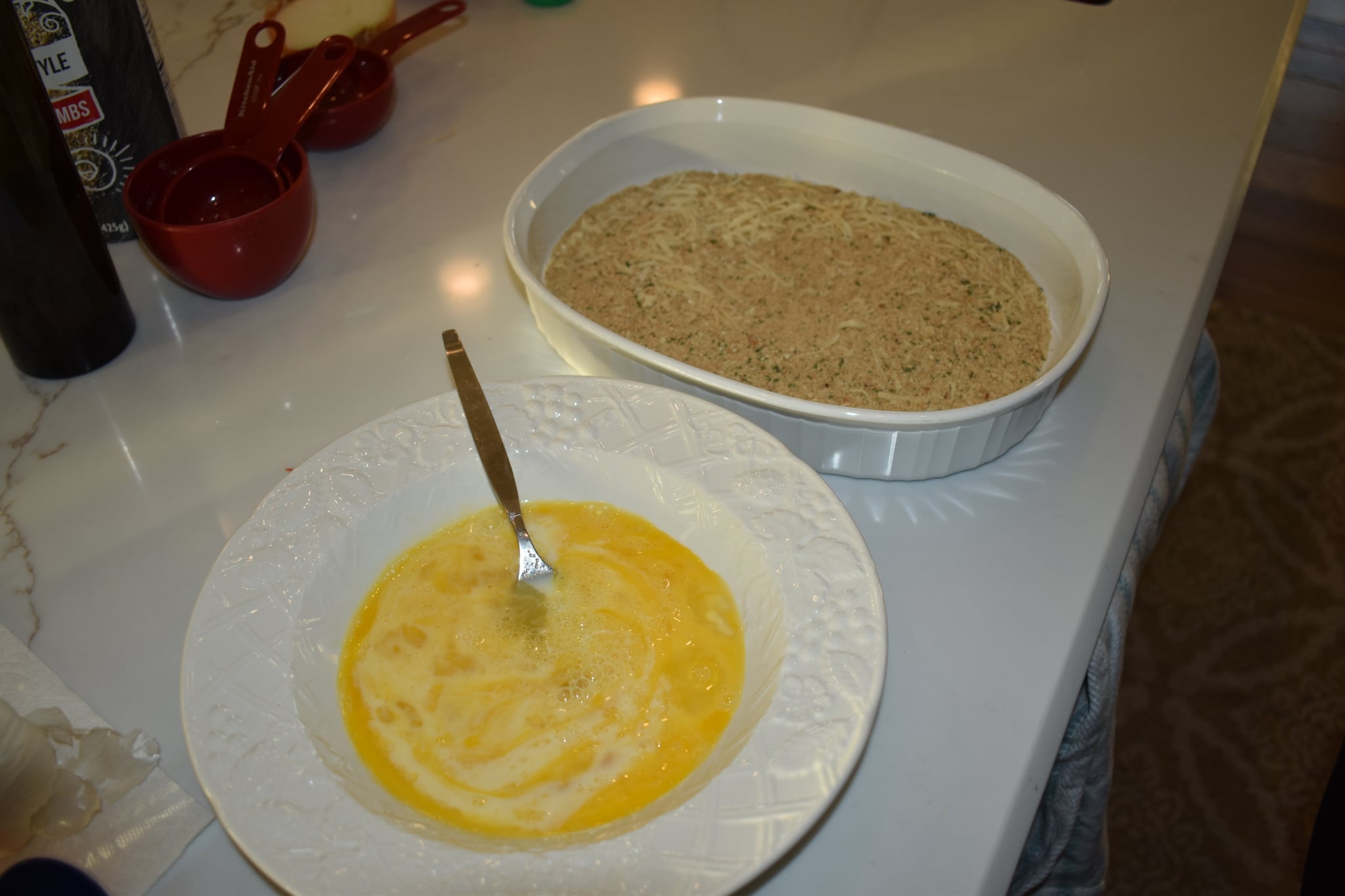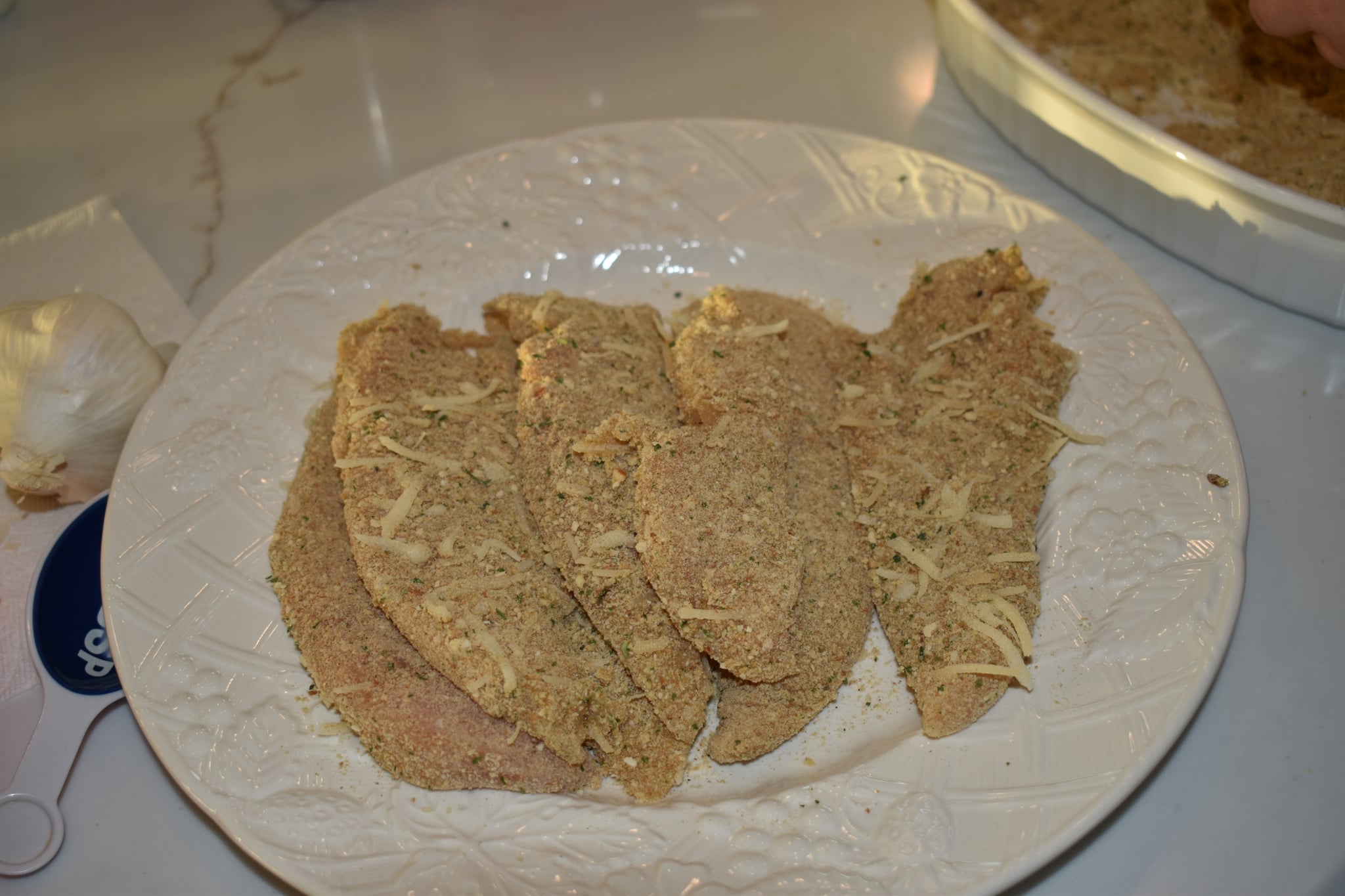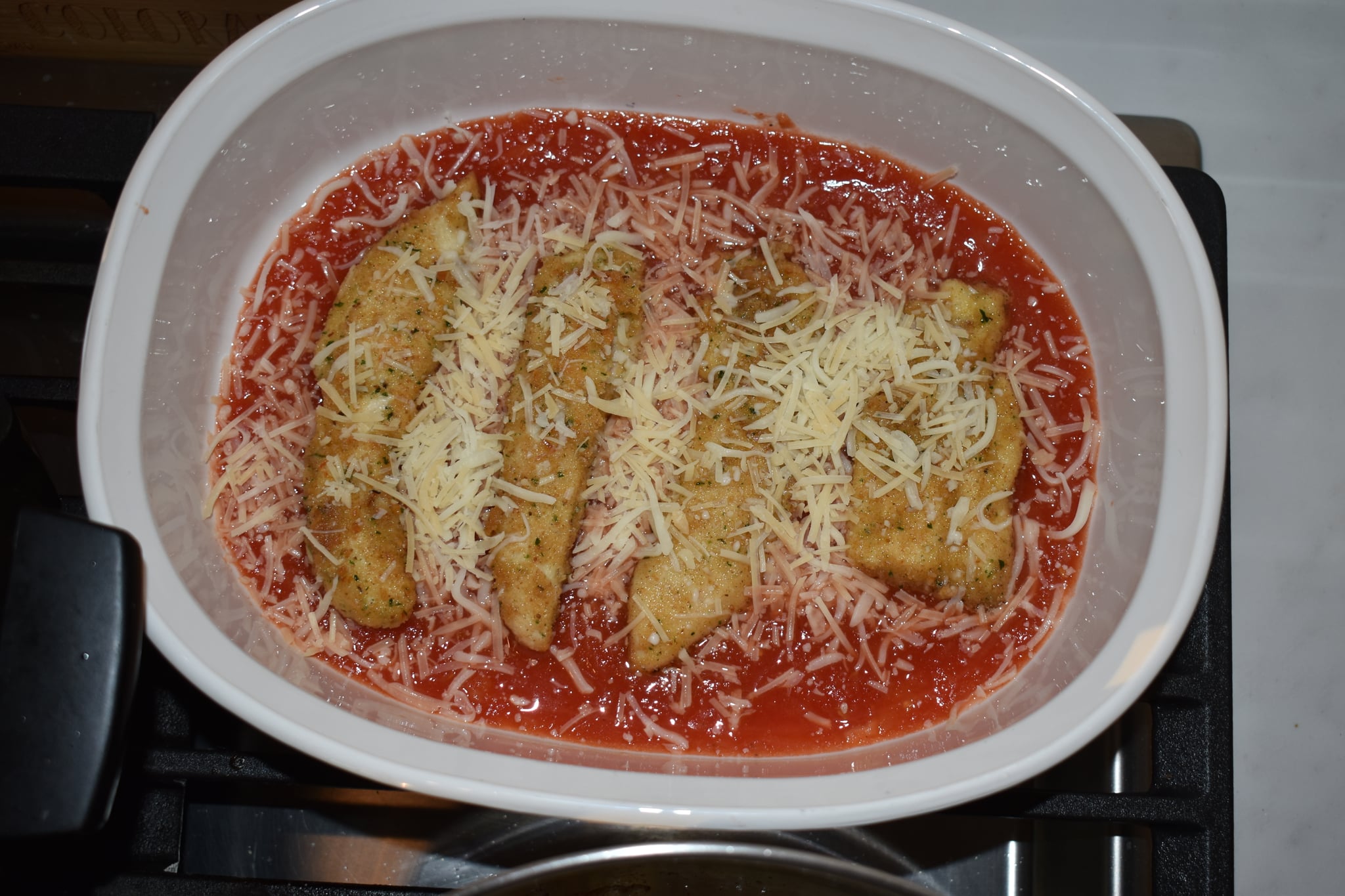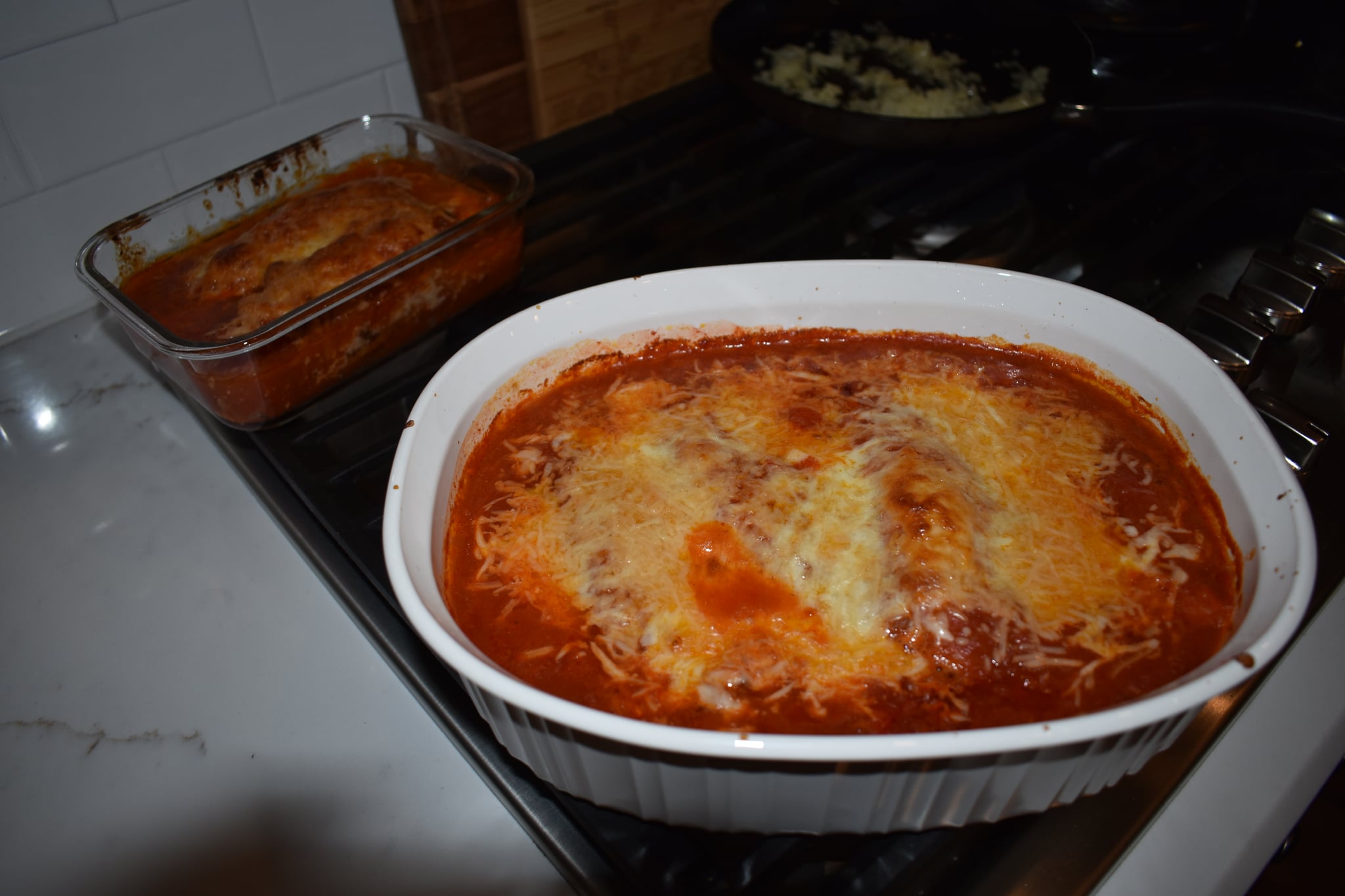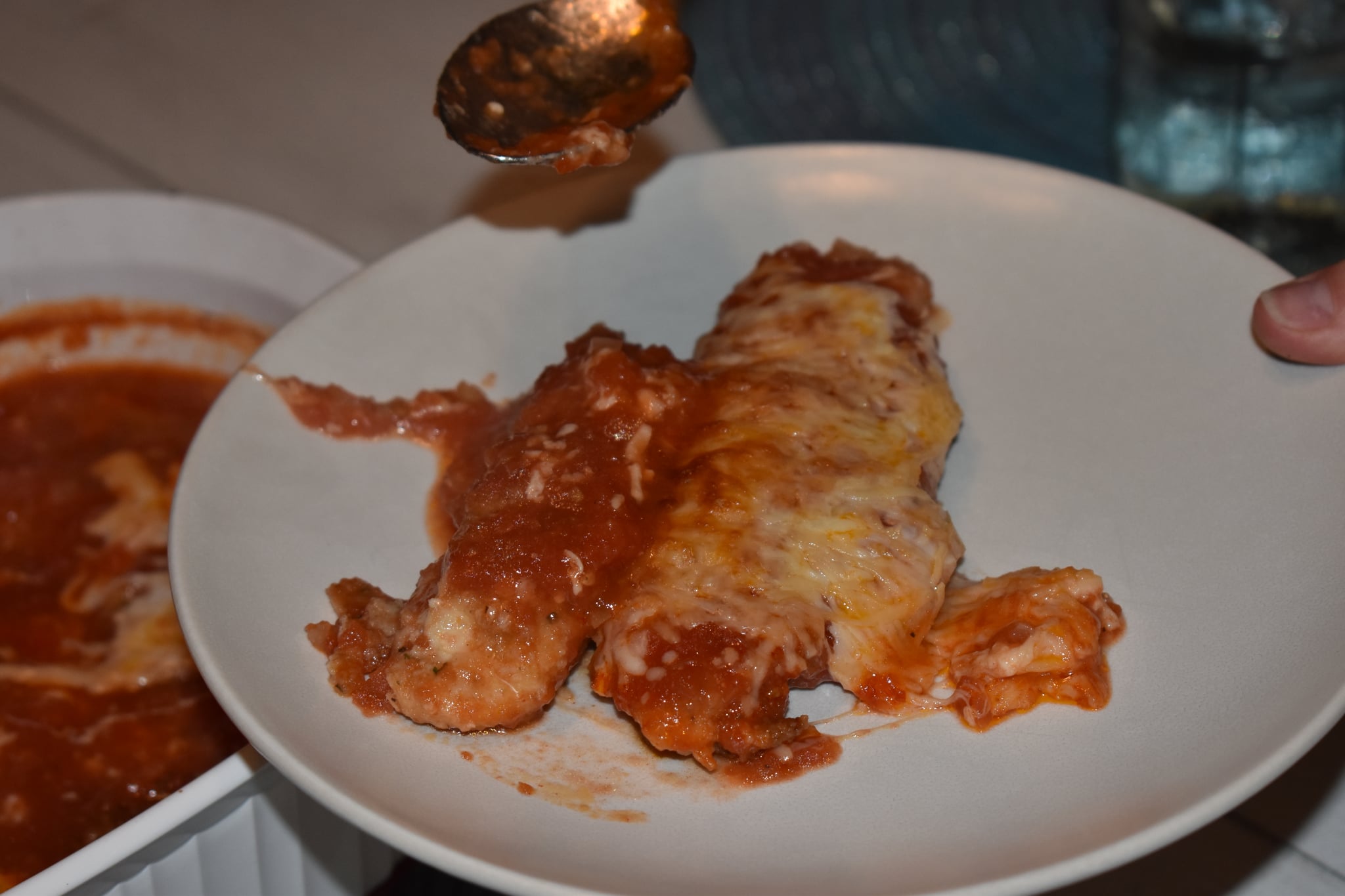 Jill Biden's Chicken Parmesan Recipe
Tasty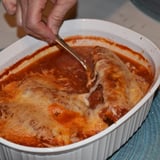 Ingredients
2 28-ounce cans of whole, peeled tomatoes
1/2 yellow onion, chopped
4 cloves of garlic
1/4 cup of fresh basil leaves
2 eggs
3 tablespoons of milk
1 1/2 cup of Italian breadcrumbs
1/4 cup of parmesan cheese
1/4 cup of mozzarella cheese
2 pounds of chicken breast
Olive oil
Salt and pepper
Directions
Preheat the oven to 350 degrees.
Put 1 tablespoon of olive oil in a pot and add half of a chopped yellow onion and 4 garlic cloves.
Add 2 cans of whole, peeled tomatoes. Either blend beforehand or mash in the pot. Add in basil leaves and let simmer for 20 minutes.
Crack 2 eggs in a dish, then add 3 tablespoons of milk and 1/2 teaspoon of salt.
In a similar dish, mix 1 and 1/2 cup of breadcrumbs, 1/4 cup of parmesan cheese, and 1/4 cup of mozzarella cheese.
Coat 2 pounds of chicken breast in egg mixture, then in breadcrumbs.
Add 1 tablespoon of olive oil into a pan and lightly fry.
Remove garlic from the sauce, then spoon the sauce into the bottom of a pan. Add fried chicken and top generously with cheese. Repeat in layers until pan is filled.
Bake at 350 degrees for 25-30 minutes.
Information
Category

Main Dishes

Total Time

29 minutes, 59 seconds
Image Source: POPSUGAR Photography / Maeve Reilly