Joanna Gaines Cheese Balls Recipe and Photos
Joanna Gaines's Cheese Balls Use 3 Kinds of Cheese, So You'll Love Every Bite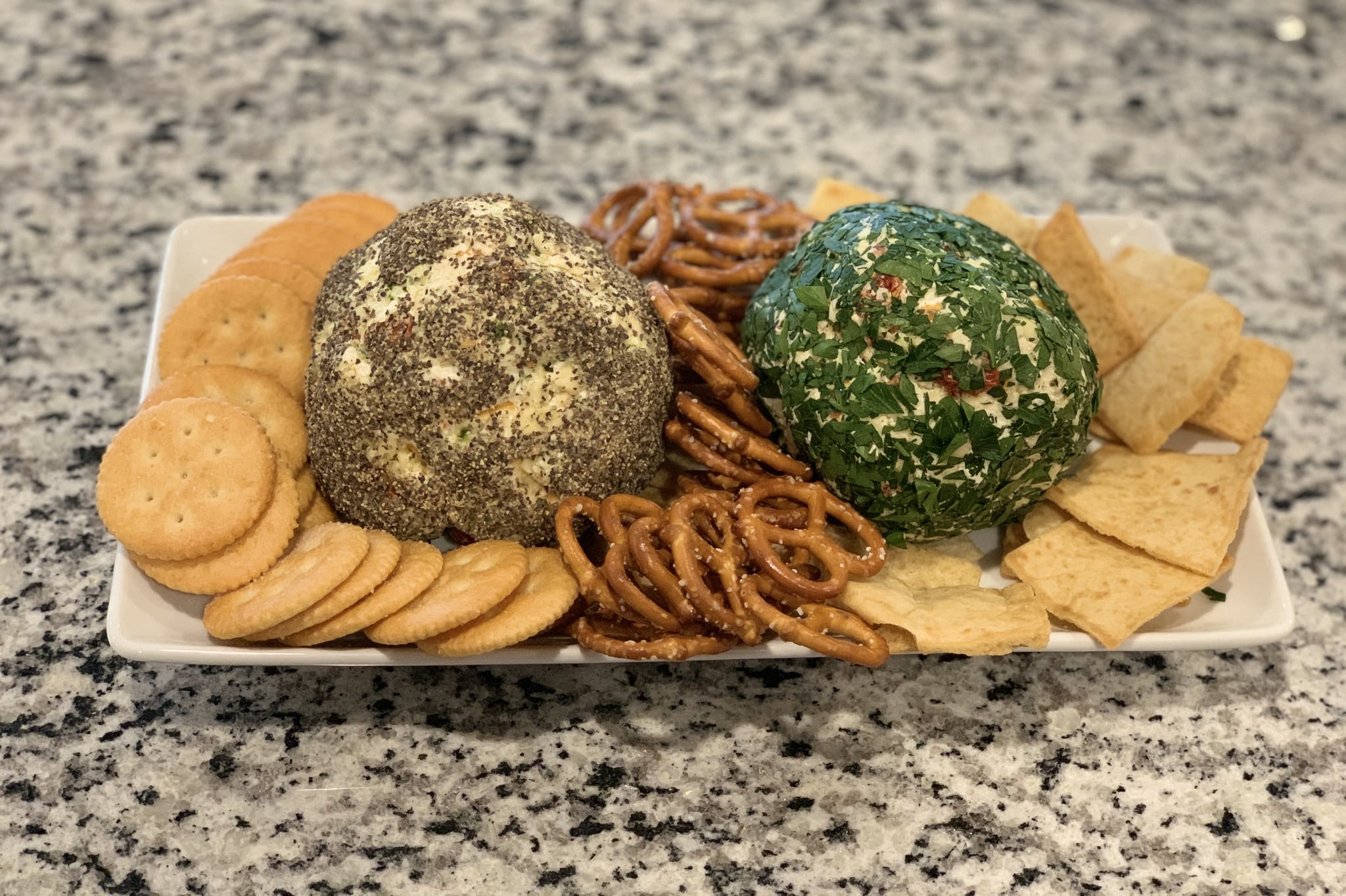 To me, cheese is the ultimate comfort food. Cheddar, mozzarella, brie, gouda — it's all so delicious! If you're a fellow cheese aficionado (aka cheese is your life, because, same), then don't let another day go by without trying Joanna Gaines's fantastic cheese balls recipe. The interior design pro is also well-known for her food, and these cheese balls are pretty much the perfect snack.
Three kinds of cheese (cream cheese, cheddar, and gouda) are required for this recipe, as well as sun-dried tomatoes, chopped fresh dill or basil, garlic salt, and black pepper. Once you make the two cheese balls, you can coat them in your choice of fresh parsley, cracked black pepper, sesame seeds, or walnuts. Let them sit for at least four hours in the fridge, then pull them out one hour before serving as an appetizer or afternoon snack. The creamy, strong, and spicy flavors of the cheese balls melt in your mouth! Full disclosure: I had to walk away to stop from eating the entire thing. Follow the recipe below to make them yourself (you can write Joanna a thank-you letter later).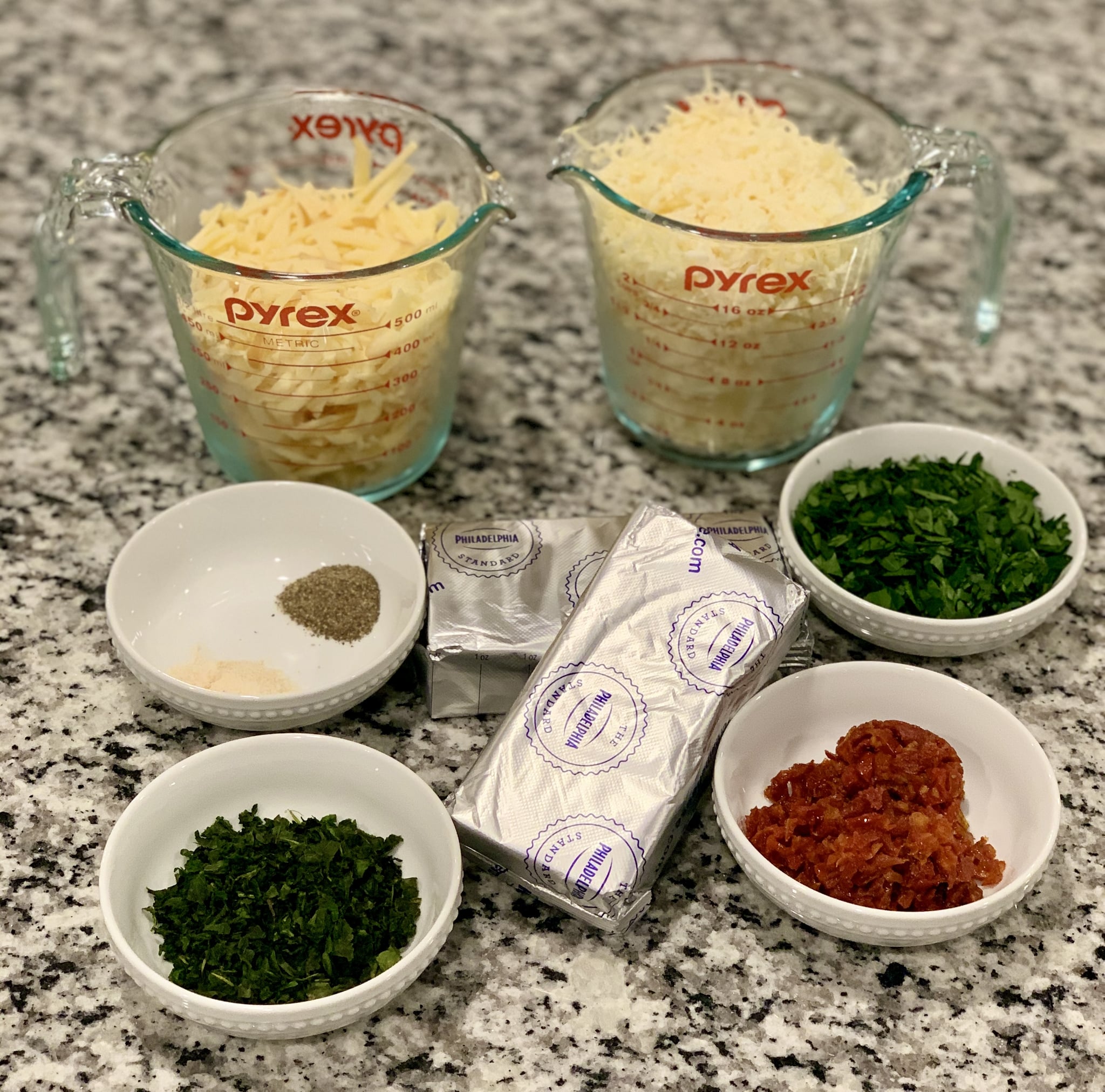 Mix all the ingredients together. I started with the cheese, then added tomatoes and dill, with spices last.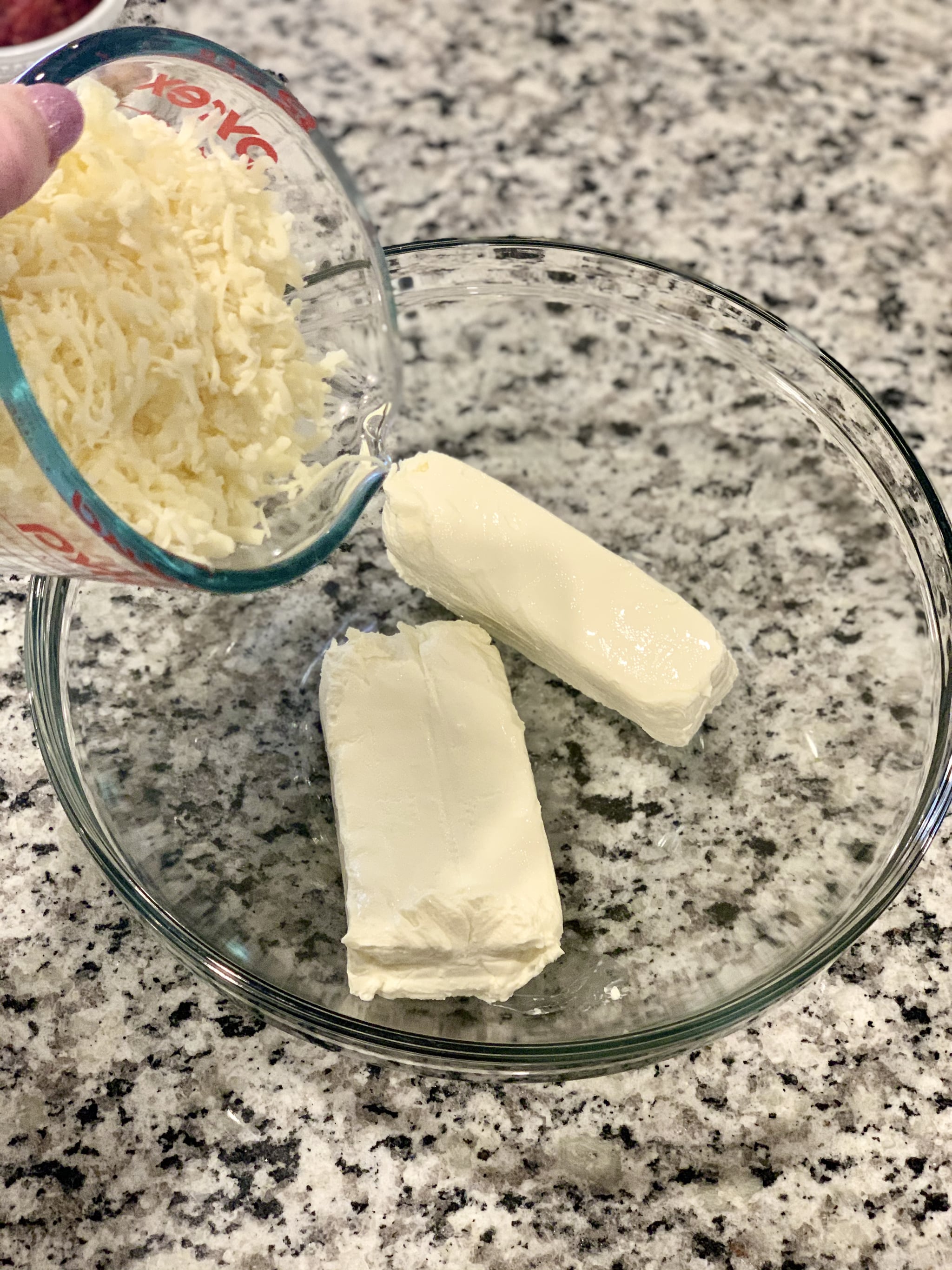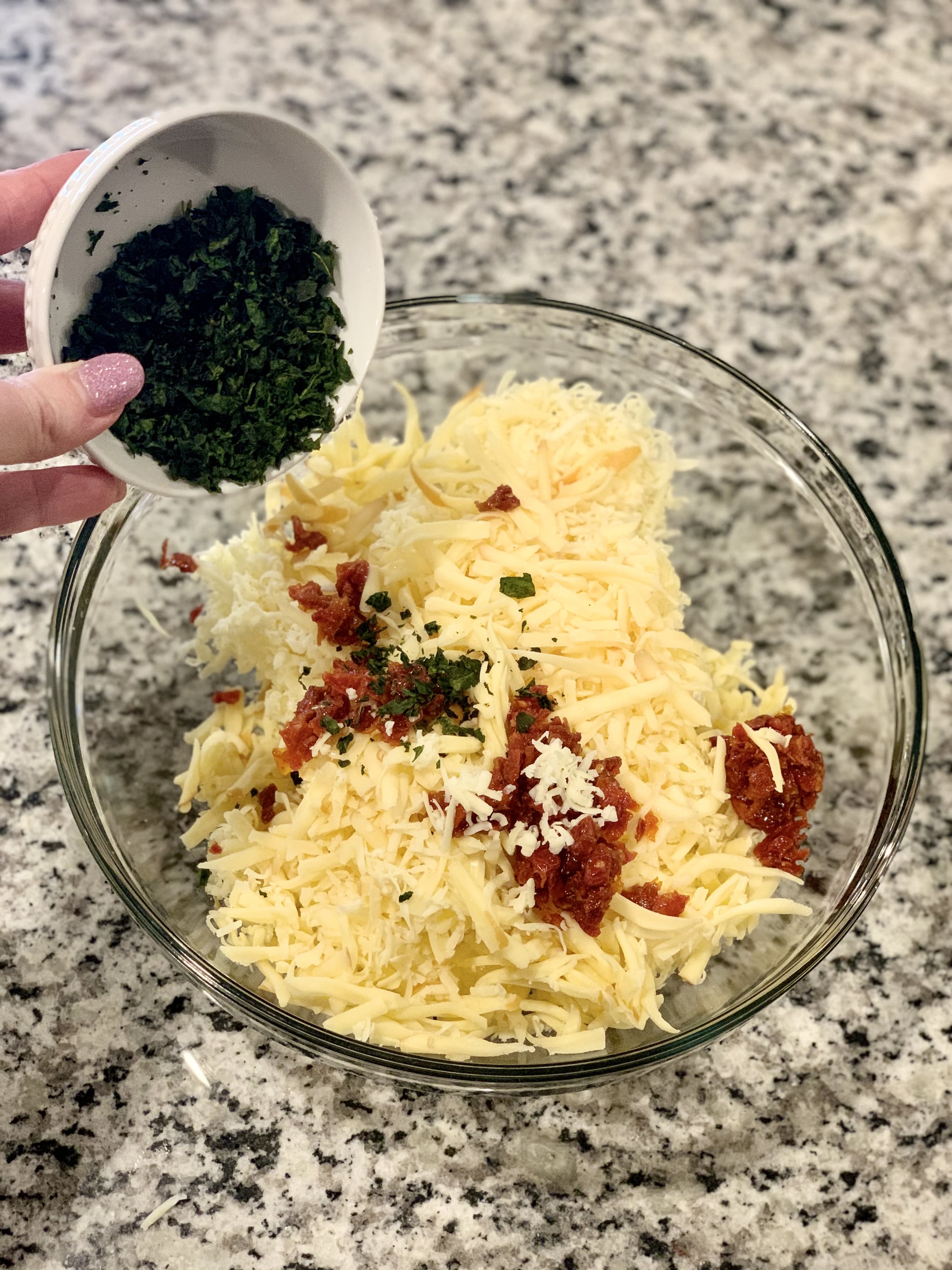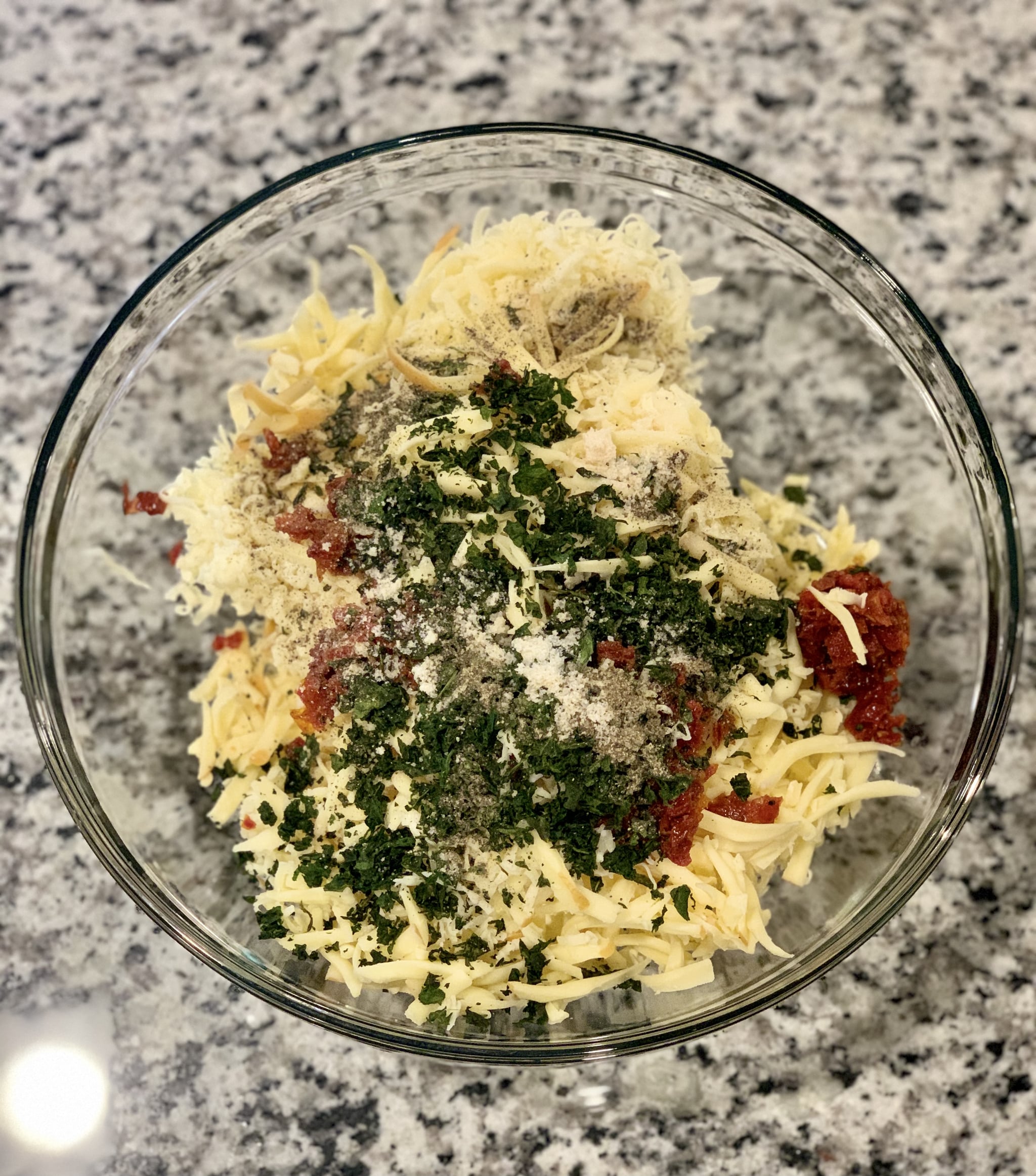 Next, mix it all together! You'll have to put some muscle into it, as the cheese is really thick.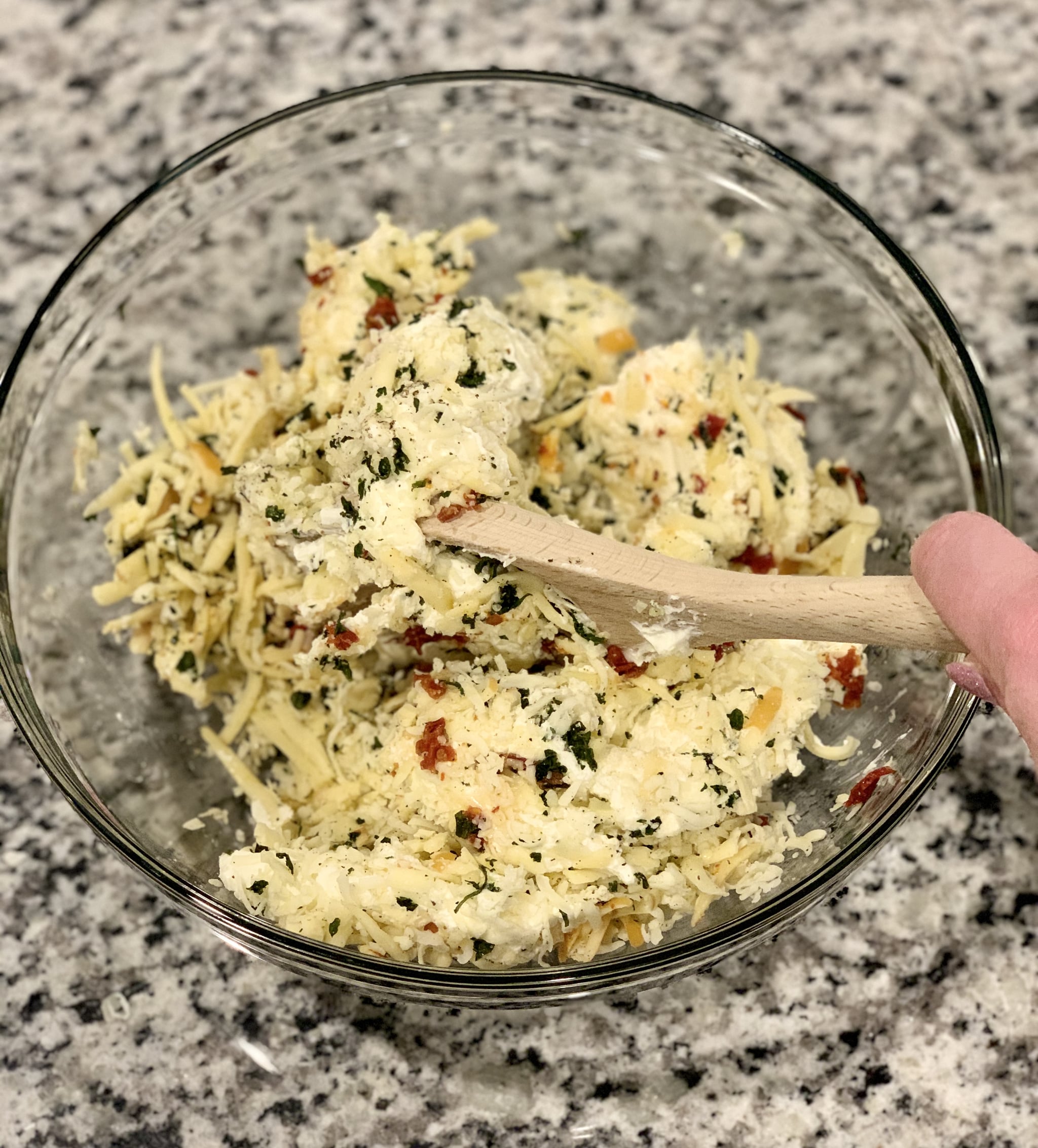 Next, divide the mixture in half.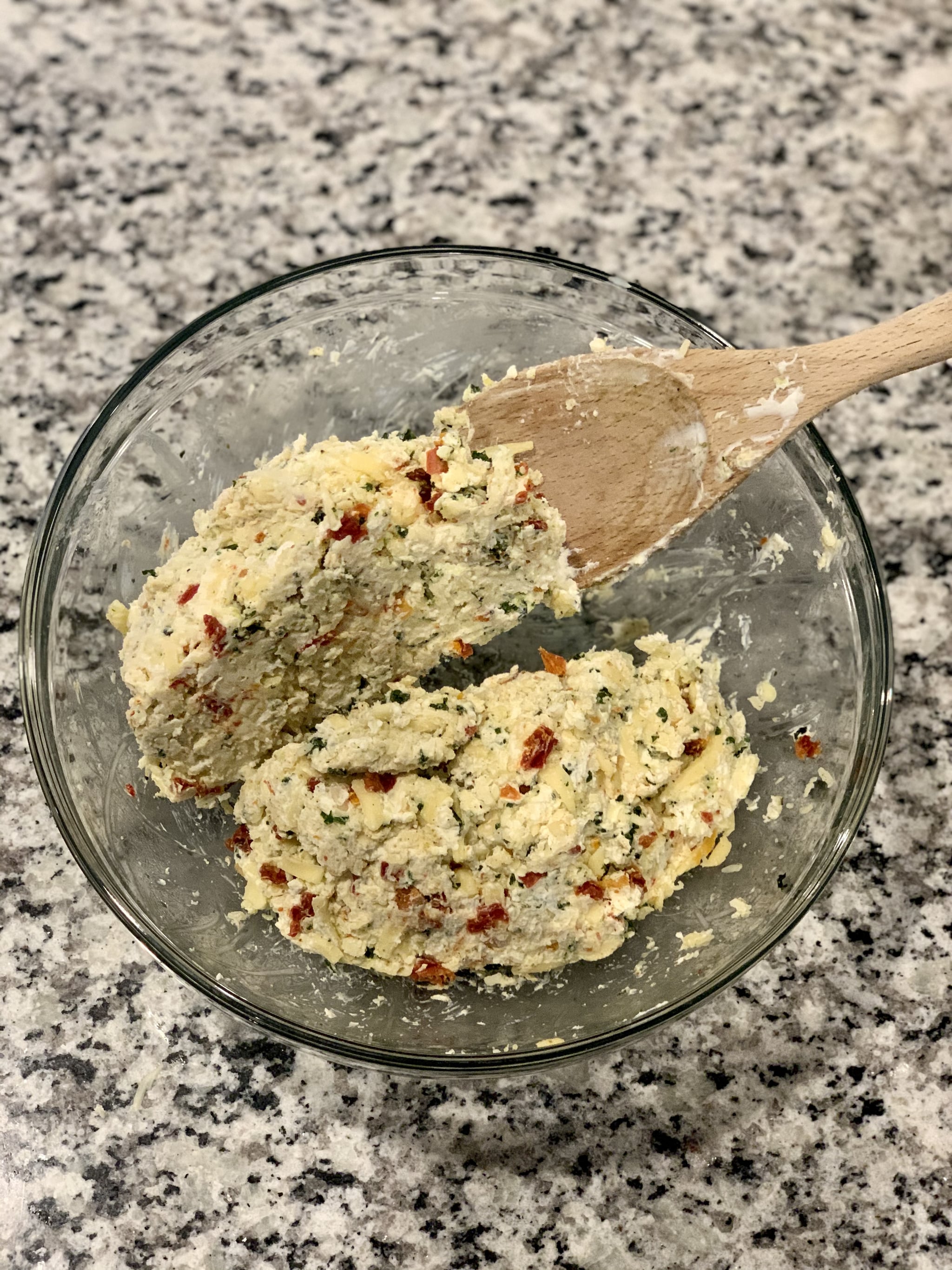 Coat with your desired toppings. I used parsley and black pepper. (Note: if you want to make the cheese balls four ways instead of just two like I did, divide the cheese mixture into fourths to allow for four coatings.)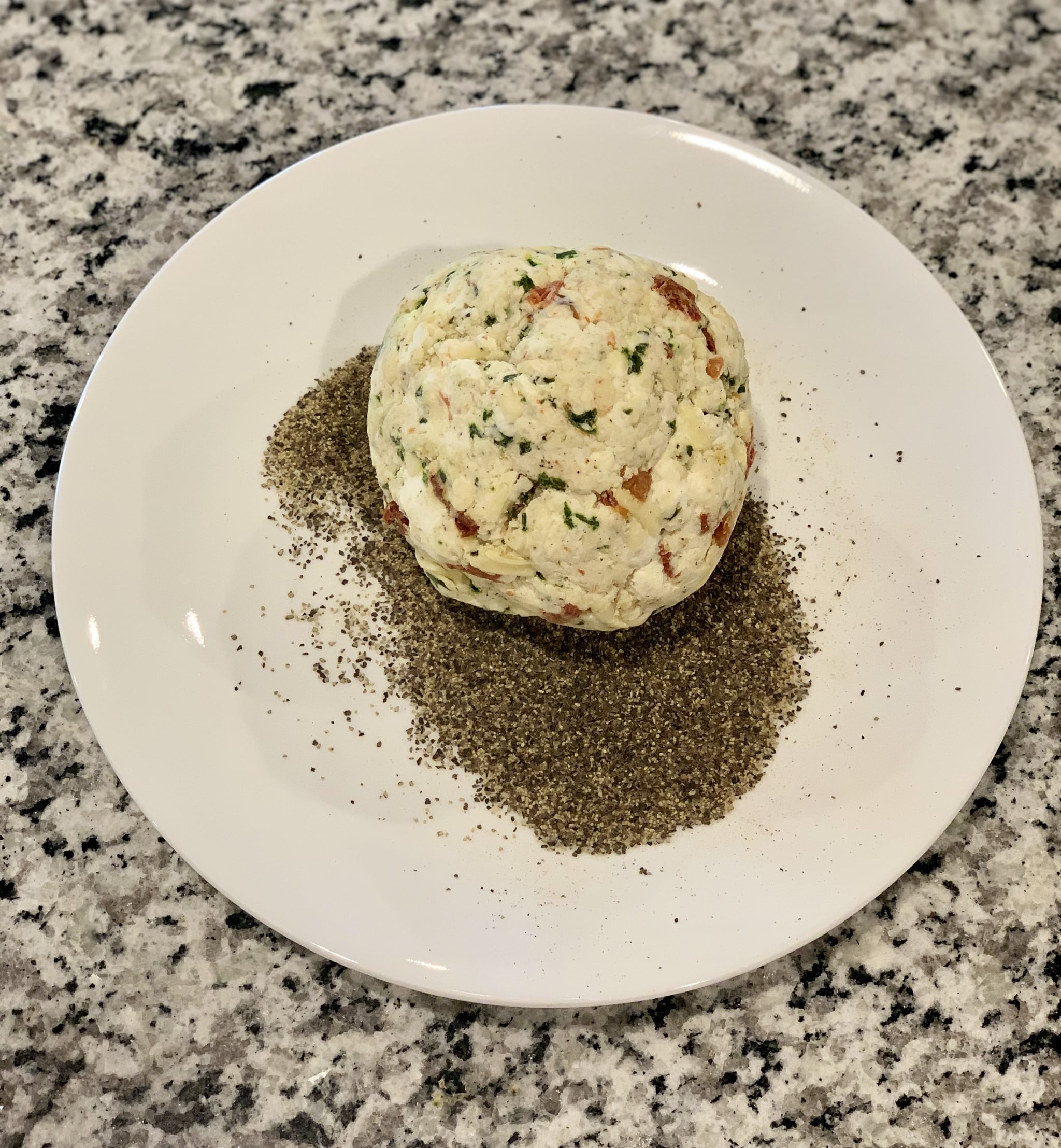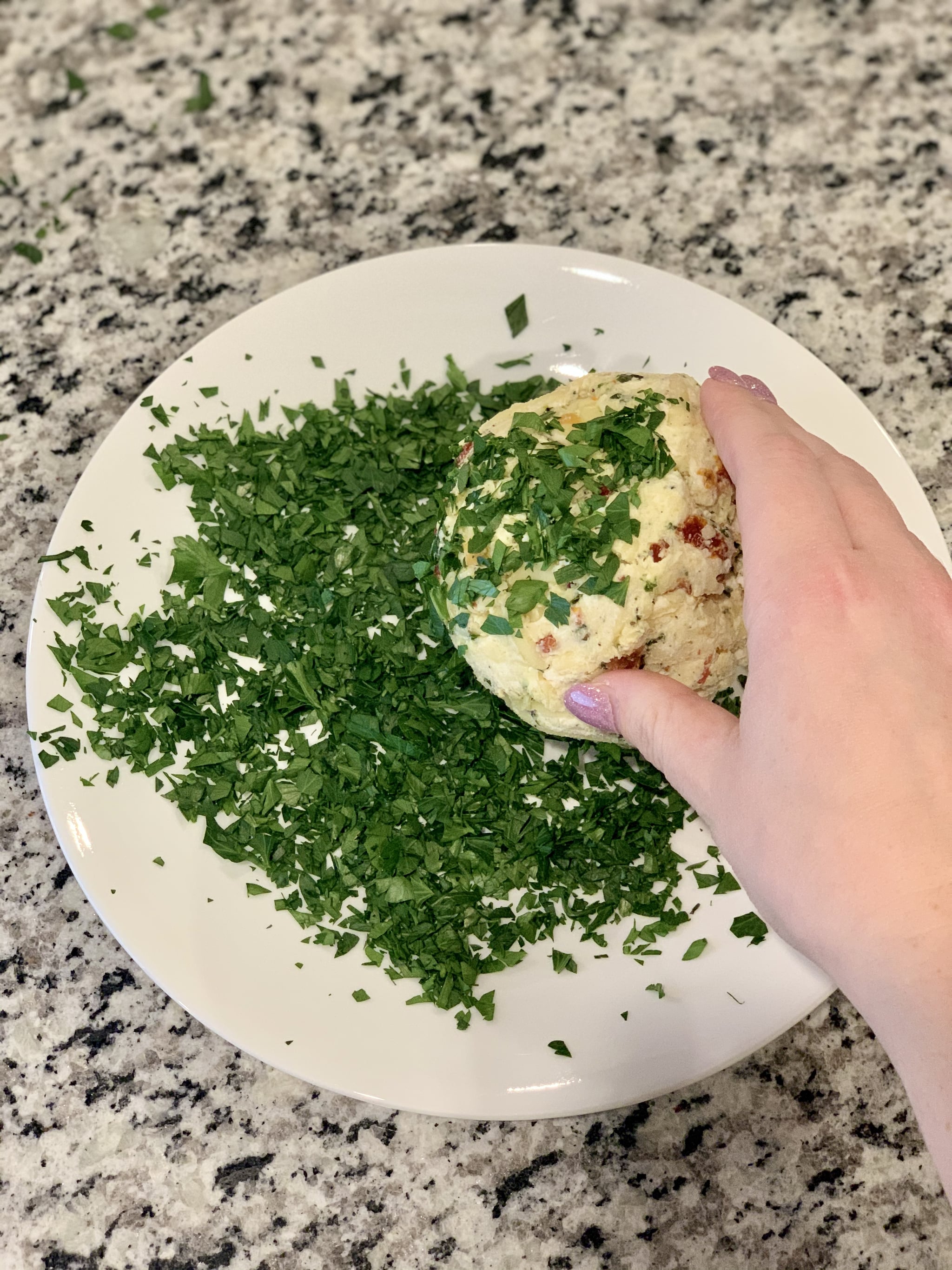 Refrigerate for at least four hours (I did overnight). Serve with your favorite crackers or pretzels!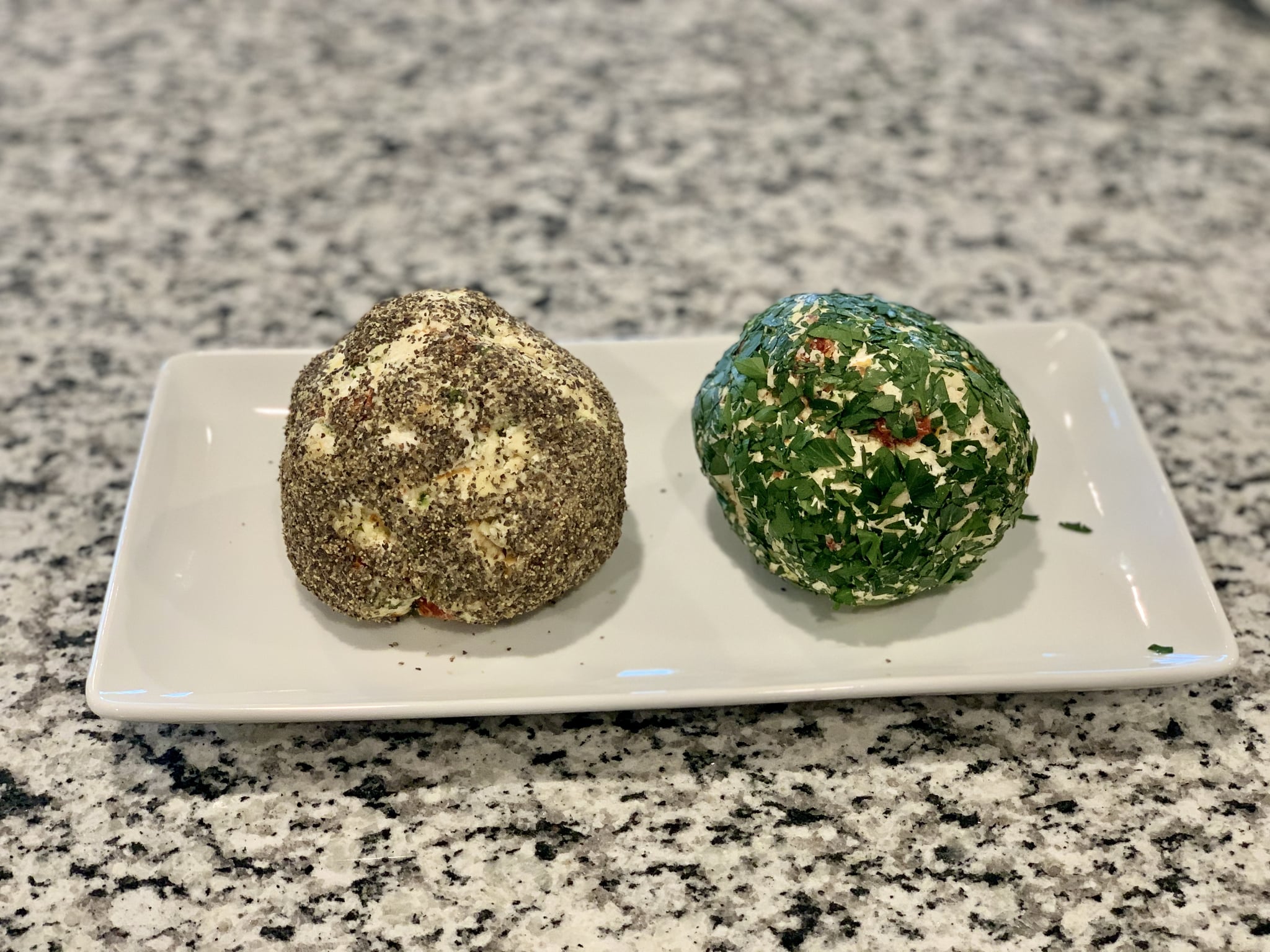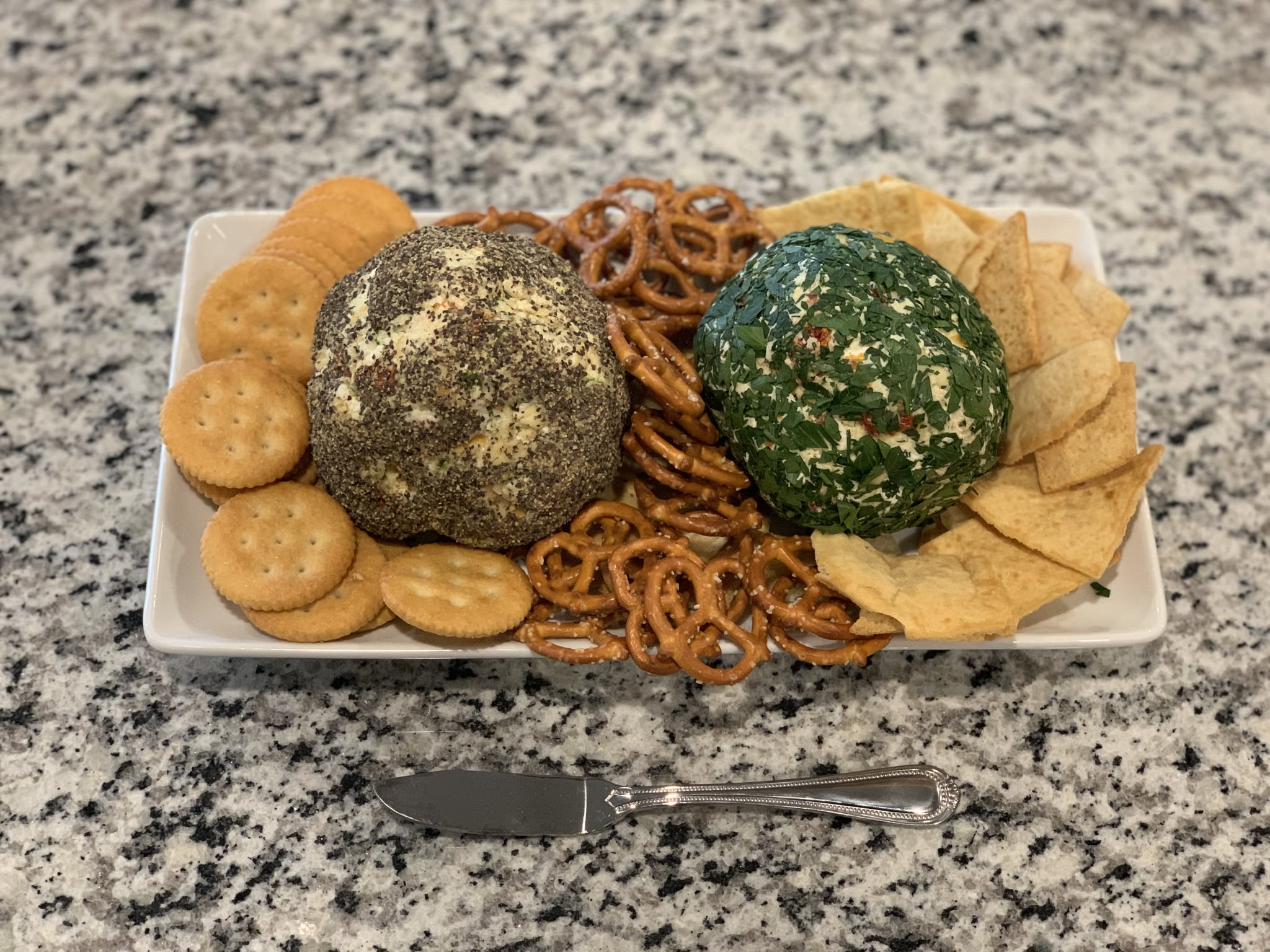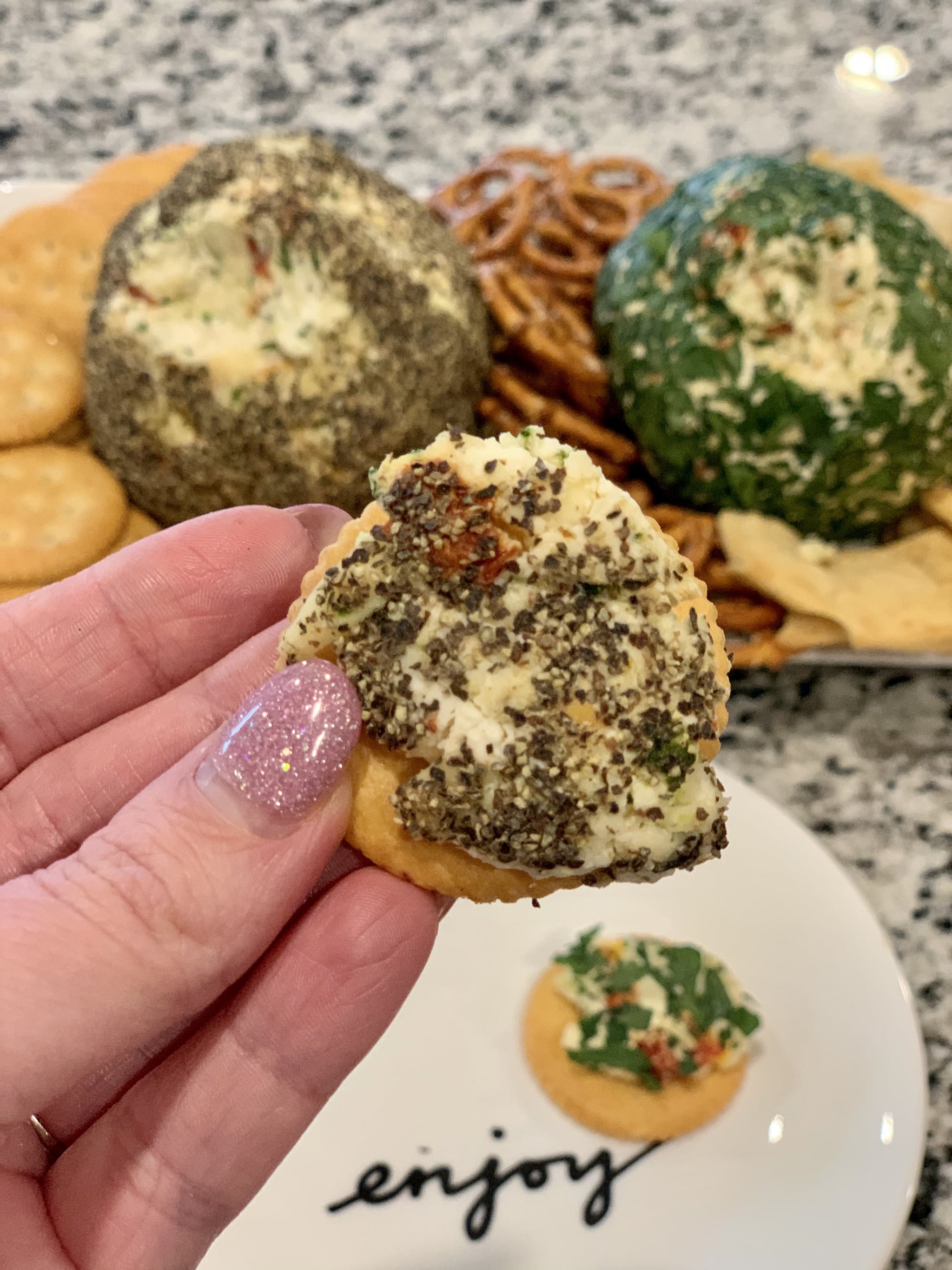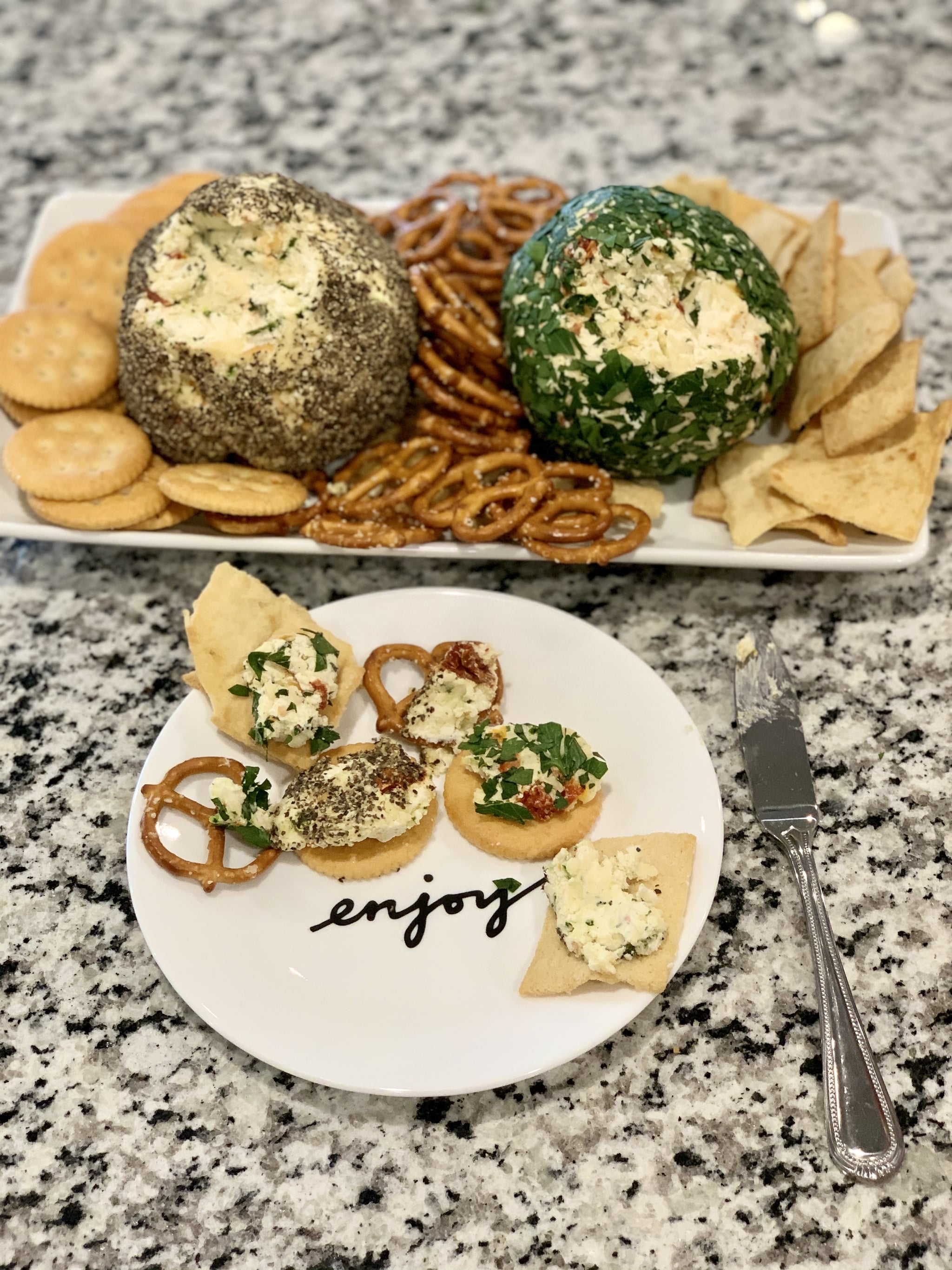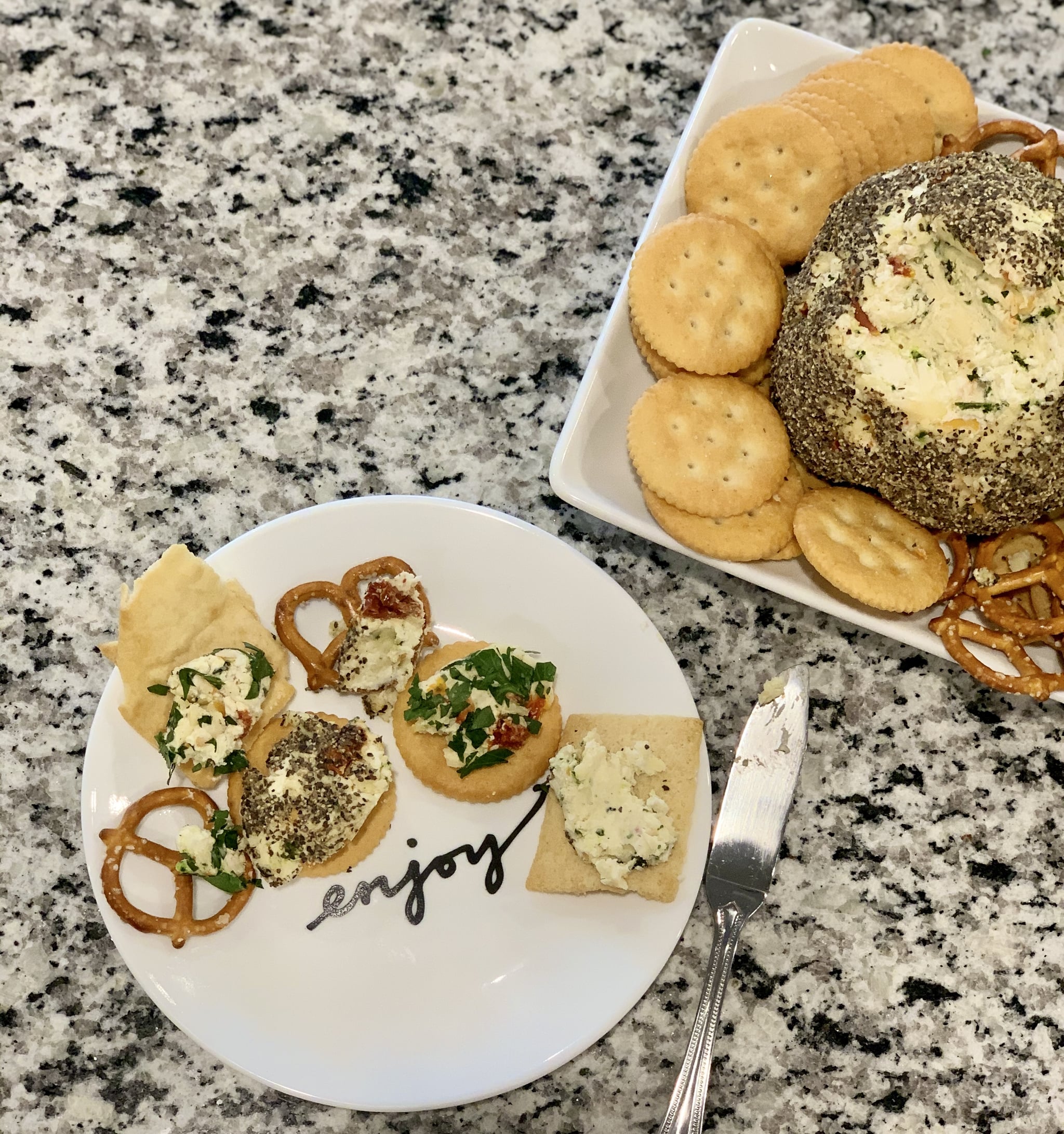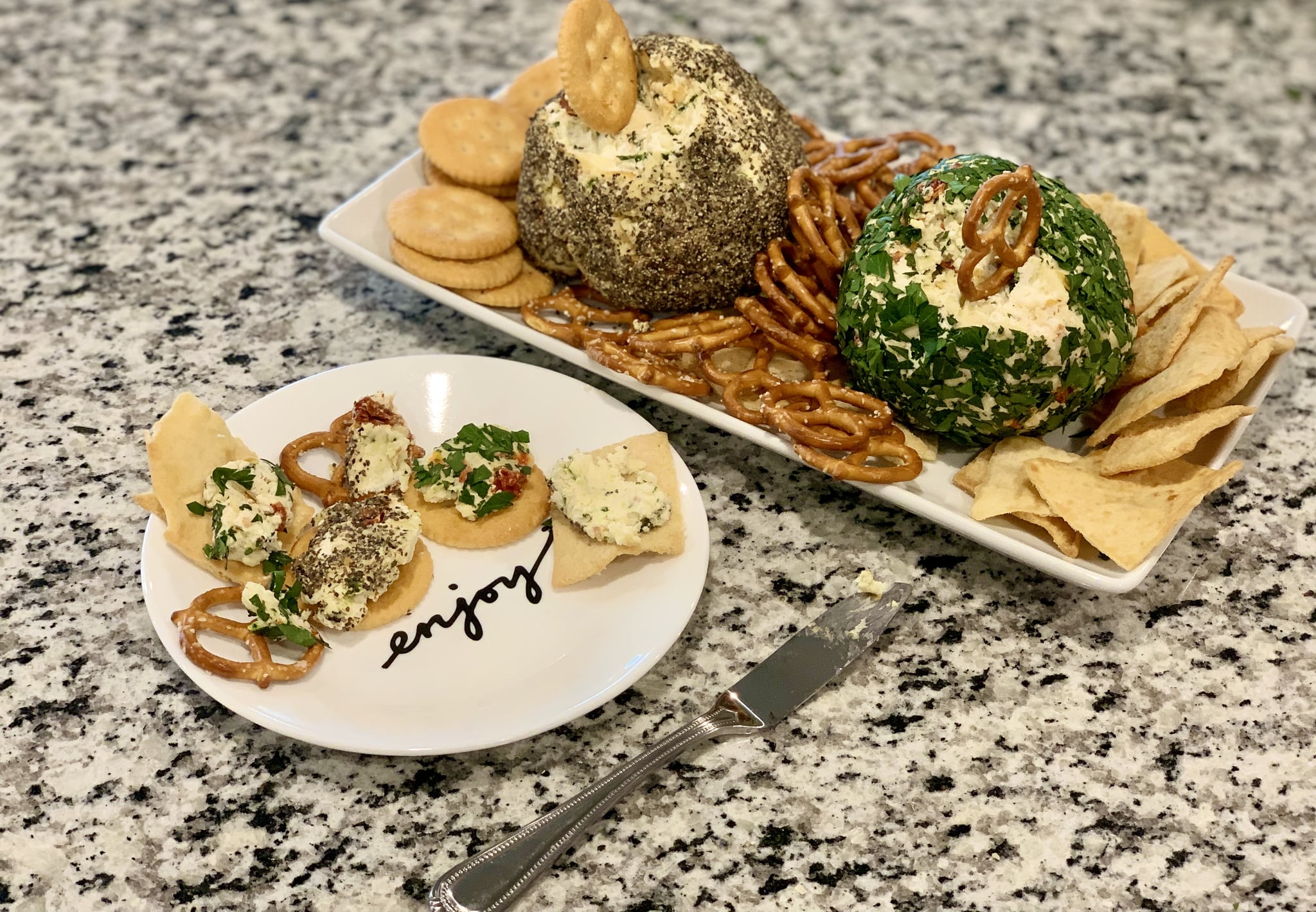 Cheese Balls, Four Ways
Joanna Gaines's Magnolia Table, Volume 2 Cookbook
Ingredients
2 8-ounce blocks cream cheese, at room temperature
8 ounces sharp white cheddar cheese, grated
8 ounces gouda cheese, shredded
3 tablespoons minced sun-dried tomatoes
3 tablespoons chopped fresh dill or basil
1 teaspoon garlic salt
1/2 teaspoon freshly ground black pepper
Coating Options:
1 cup minced fresh parsley
2 tablespoons freshly cracked black pepper
1/4 cup toasted sesame seeds
1 cup walnuts, toasted and finely chopped
Directions
Let your cream cheese sit out for a while until it reaches room temperature (this took about an hour for me).
Combine cream cheese, cheddar, gouda, sun-dried tomatoes, dill or basil (I used basil), garlic salt, and pepper in a large bowl.
Mix thoroughly, being careful to spread the ingredients evenly.
Choose your coating option, then place in a shallow bowl or plate. I used parsley and black pepper. Then roll the cheese balls in the coating.
Wrap the balls individually in plastic wrap and put in the fridge for at least four hours to help the flavors blend. I let mine sit overnight.
Take them out of the plastic wrap and let sit at room temperature for about one hour before eating. Afterward, you can store in an airtight container in the fridge for three to five days.
Serve with your favorite crackers, pita chips, pretzels, or other snack food.
Information
Category

Snacks

Yield

Two 12-ounce cheese balls

Total Time

4 hours, 24 minutes, 59 seconds
Image Source: POPSUGAR Photography / Sydni Ellis