Joanna Gaines's Cherry-Almond Crisp Recipe and Photos
If You Love Cherry Pie, Joanna Gaines's Cherry-Almond Crisp Is the Perfect Dessert For You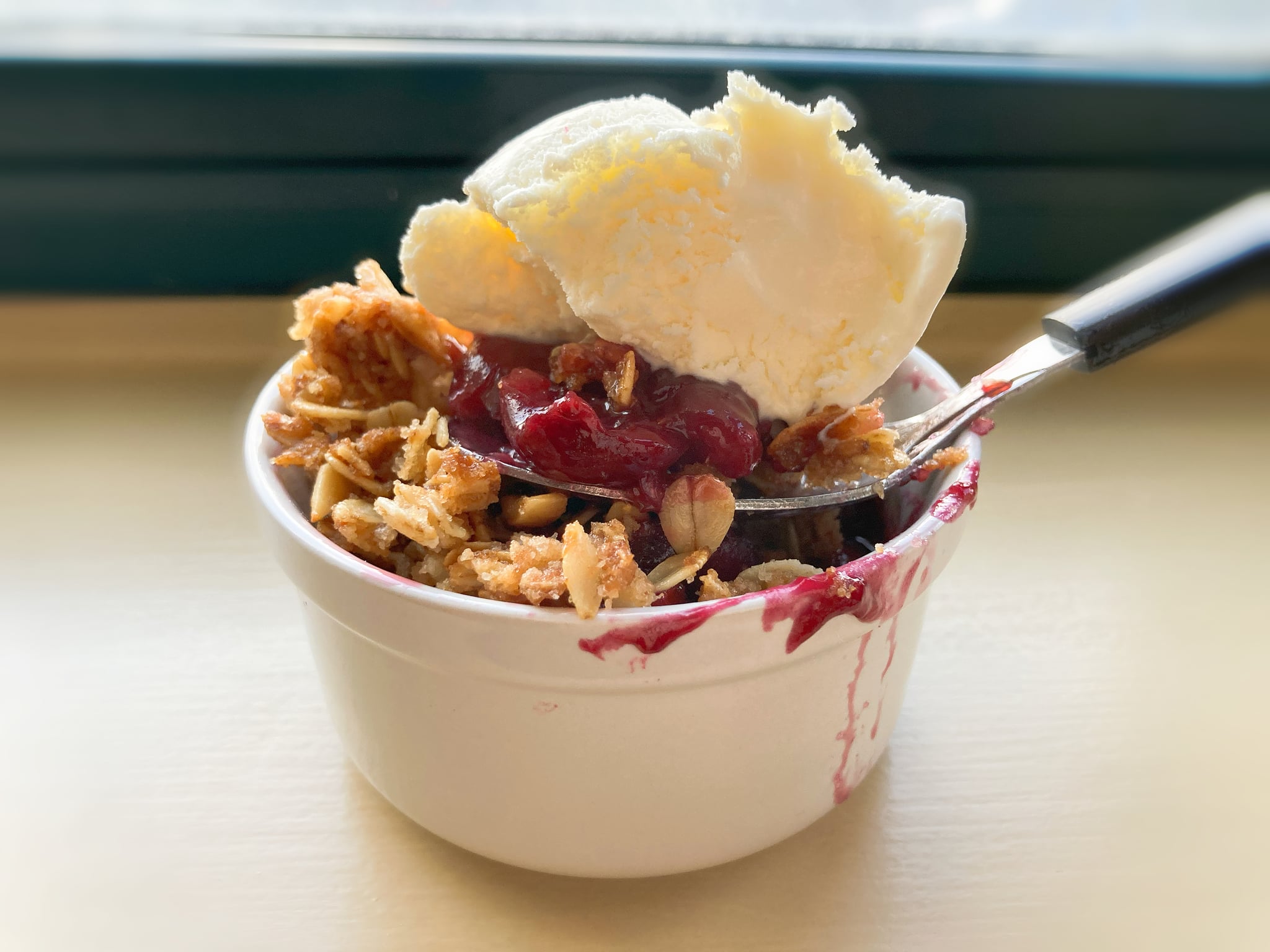 Joanna Gaines is a master at many things: home design, farm life, and desserts . . . lots and lots of desserts. If you thought her popular chocolate chip cookies were amazing (they are), just wait until you try her cherry-almond crisp recipe. Gaines made the summer-inspired dessert during episode two of her new cooking show, Magnolia Table With Joanna Gaines, and the recipe can also be found in her Magnolia Table Cookbook. This reinvented classic is everything that cherry pie wishes it was, and it's just the pick-me-up you need.
So, what makes Gaines's version so special? Could it be the lemon zest she adds to the cherries? The ginger and almonds incorporated into the extracrunchy oat topping? Or maybe it's all about the cold vanilla ice cream melting over the warm filling. Speaking as someone who doesn't even like cherry-flavored desserts but somehow managed to devour several helpings of this one, I'd say the answer lies in its simple yet complementary flavors and textures, with just the right amounts of cinnamon, sweetness, and nuttiness elevated by the tart burst of cherry. Believe me when I say you absolutely must try this out for yourself.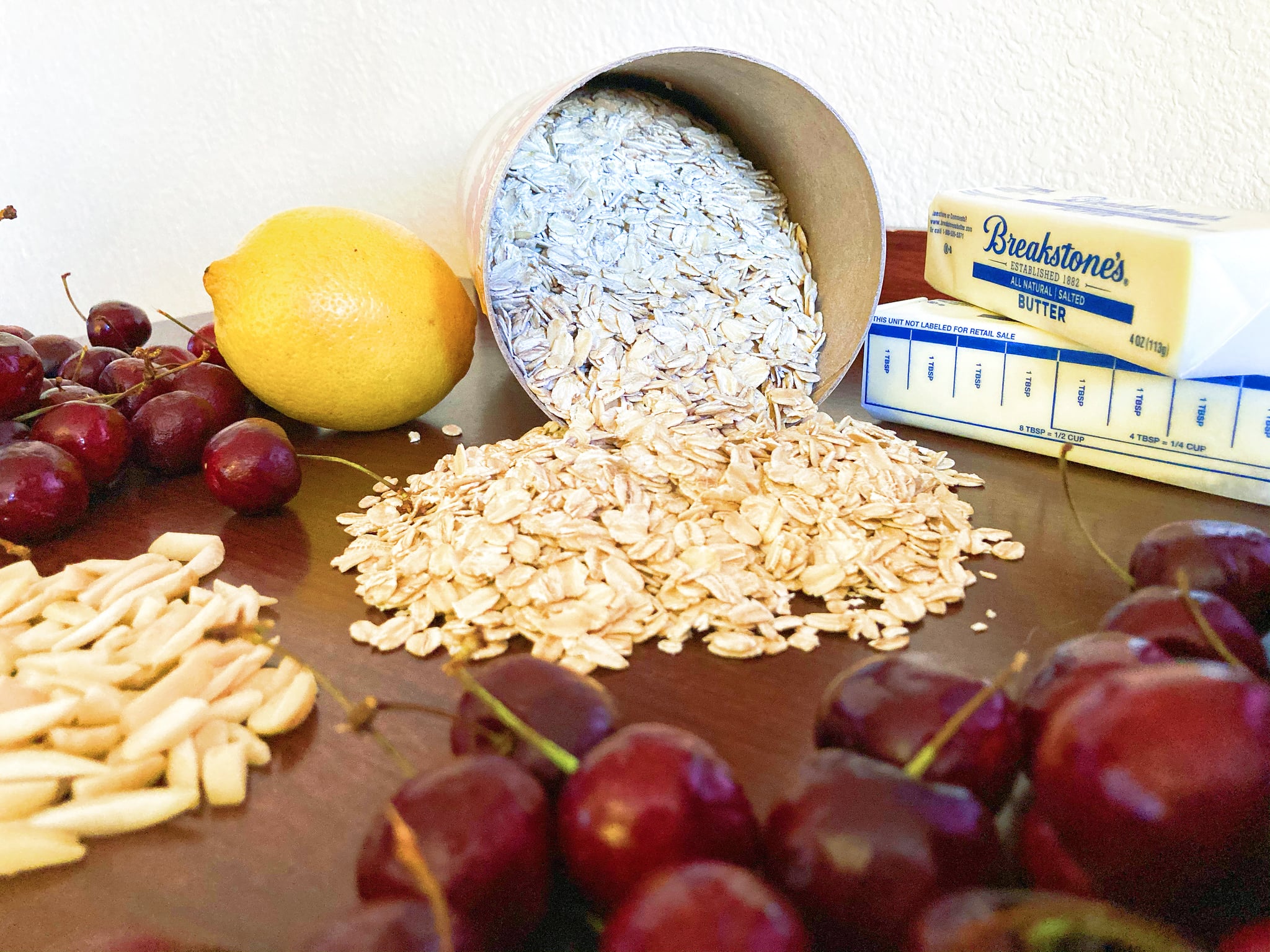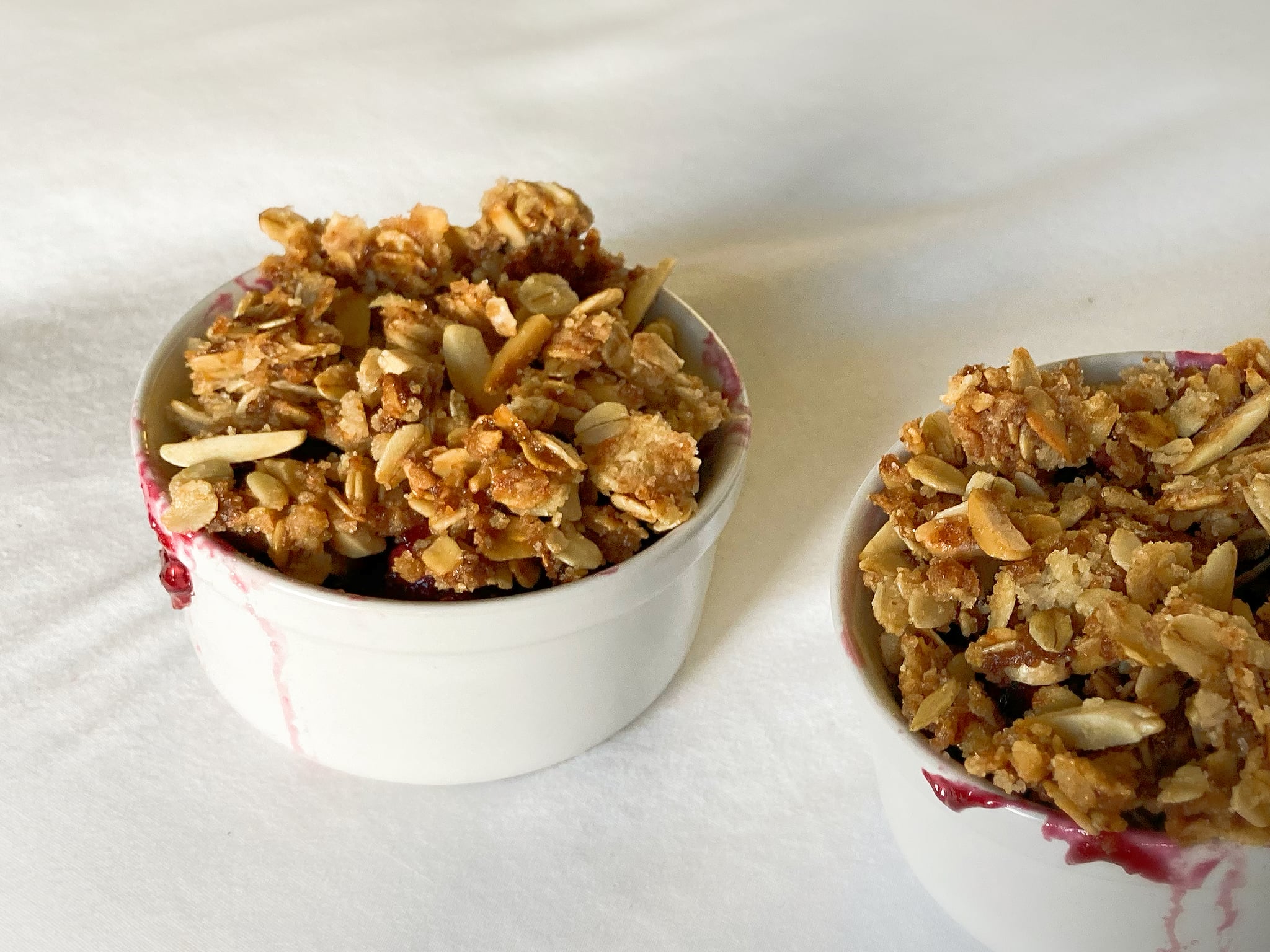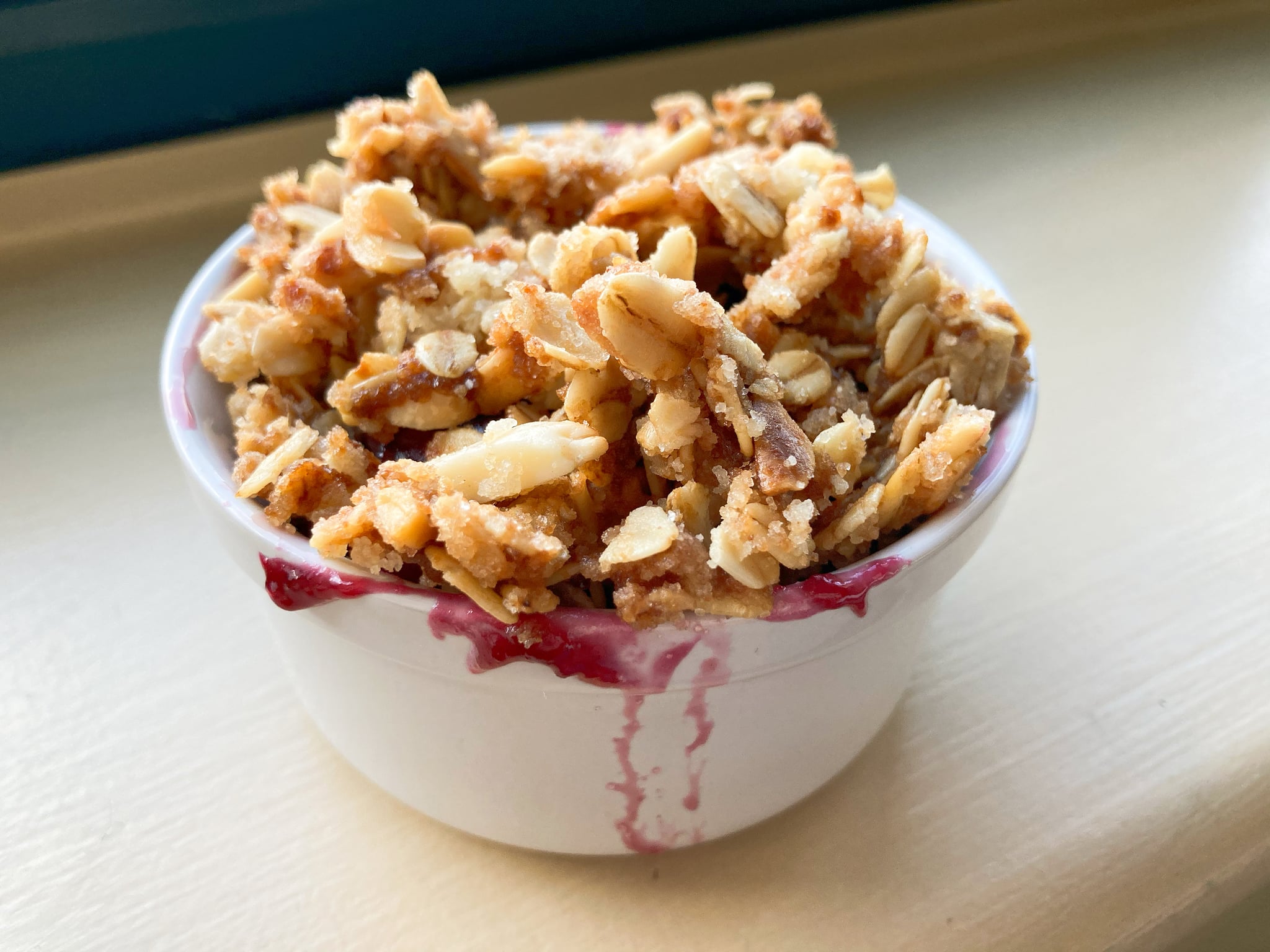 Joanna Gaines's Cherry-Almond Crisp
Magnolia Table Cookbook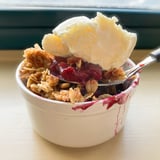 Ingredients
For the Topping:
1 cup rolled oats
3/4 cup packed light brown sugar
1/2 teaspoon ground cinnamon
1/2 teaspoon ground ginger
6 tablespoons salted butter, cut into bits, at room temperature, plus more for the ramekins
1/2 cup slivered almonds
For the Filling:
2 pounds fresh sweet cherries, pitted, or thawed frozen cherries, blotted dry (about 5 cups)
1 lemon, zested finely
2 tablespoons fresh lemon juice
1 teaspoon almond extract
1/2 cup granulated sugar
1/4 cup cornstarch
For Serving:
1 1/2 pints vanilla ice cream
Directions
Preheat the oven to 375 degrees.
In a medium bowl, stir together the oats, brown sugar, cinnamon, and ginger to make the topping.
Use a pastry cutter to work the butter into the oat mixture until pebbly.
Gently stir in the almonds. Freeze until needed.
Butter six 10-ounce ramekins and set them on a rimmed baking sheet.
In a large bowl, make the filling by stirring together the cherries, lemon zest, lemon juice, and almond extract.
In a small bowl, stir together the granulated sugar and cornstarch. Sprinkle the mixture over the cherries and toss to coat. Divide among the prepared ramekins.
Divide the topping among the ramekins, covering the cherries.
Bake on the baking sheet until the topping is deep golden brown and juices bubble around the edges, about 20 minutes.
Cool at least 20 minutes, then serve warm or at room temperature with ice cream.
Cover leftovers and store in the refrigerator for up to three days.
Information
Category

Desserts

Yield

6 servings
Image Source: POPSUGAR Photography / Kalea Martin