Get That Chic Hamptons Aesthetic With TikToker Meredith Hayden's Must Haves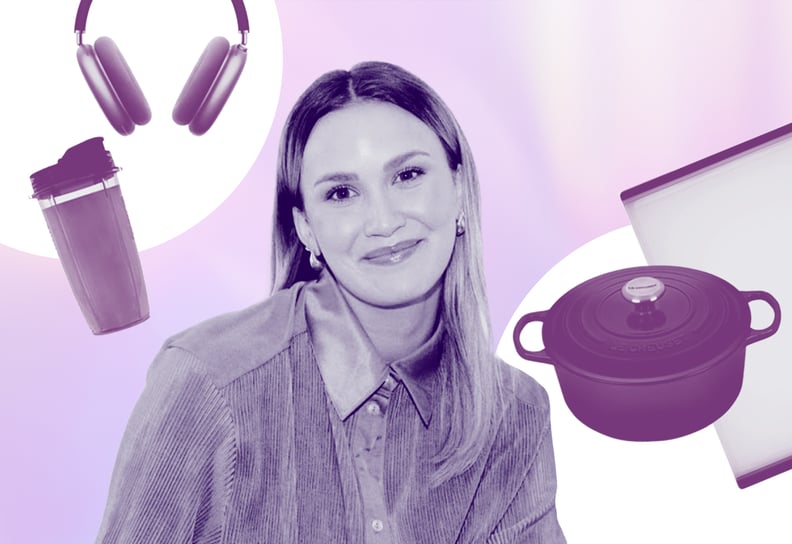 Nihal Shaikh
Nihal Shaikh
As POPSUGAR editors, we independently select and write about stuff we love and think you'll like too. If you buy a product we have recommended, we may receive affiliate commission, which in turn supports our work.
Two summers ago, Meredith Hayden, creator behind Wishbone Kitchen, hooked the TikTok world when she began documenting her days as a private chef in the Hamptons. (Her client was later revealed to be fashion designer Joseph Altuzarra, only adding more excitement around her cooking videos.) She's since amassed two million followers on TikTok, where she shares a variety of accessible and fancy dishes, as well as candid glimpses into her personal life. In fact, her most recent viral video (with 13 million views and counting) was a hilarious stitch video on her "burner" account showing off her thin ponytail. "I was almost annoyed; the video where I looked the ugliest went the most viral," she jokes.
In September, Hayden announced she was temporarily stepping away from private cheffing to work on her debut cookbook, which is set to release in 2025. Though the transition has been an adjustment for the content creator — she's a Capricorn, so she feels unproductive without an "intense work schedule" — she's excited to focus on both her Substack, The Group Chat, and recipe development. "When I started this career, my main goal was to write cookbooks and develop recipes," she tells POPSUGAR in a recent interview. "The private-chef work was more something I was doing because I needed the money and it was a great opportunity for me to grow."
"That was one thing I never really loved about the idea of restaurant and private-chef work — your food only touches so many people."
After four years of working as a chef for private events and clients alike, bringing her recipes to a larger audience felt like her "calling," especially since her mom was a teacher. "[Cheffing] gave me confidence and forced me to get out of my comfort zone and make dishes that I normally wouldn't have even thought to make," she says. "I feel so grateful now to be able to take what I've learned through culinary school, and working in restaurants and as a private chef, and channel that into developing recipes that I can share with the world. That was one thing I never really loved about the idea of restaurant and private-chef work — your food only touches so many people."
In the meantime, Hayden continues to grow her TikTok both professionally and personally. Aside from showing off delicious creations like stuffed "BBLTs," cozy soups, and various pasta dishes, she's also shared more of the content that makes her so relatable, which includes aspects of her personal style, apartment drama, and love life. While she often goes back and forth on what to share with her followers, she tries not to overthink her content too much. "Before I had a following, I only posted food and recipe videos where I rarely showed my face," she says. "It wasn't until I started featuring more parts of my life and doing vlogs of me at work that people started following me. I like to remind myself that I don't have to keep myself in this box of 'only food,' because that's not the whole story when it comes to me as a person."
Recently, the creator partnered with Amex Gold and Resy Present: Dip Into Gold, a Sept. 30 event where customers enjoyed a "sauce-first" dining experience presented by beloved Resy restaurants in New York City. "I've been an Amex customer long before I've been a content creator, mostly because the Amex Gold card is great for people who are constantly going out to dinner or buying groceries. The fact that I get four times points on every single grocery and food expense is kind of a no-brainer for me," she says. (She's been known to spend thousands on a single grocery trip for clients.) "Then you get the added bonus of these experiential events that you have access to with the card."
Following the experience, we chatted with Hayden about all the products she can't live without, which of course include her essentials in the kitchen. From her beloved Le Creuset dutch oven to her must have for poor sleepers, shop the private chef's favorite items ahead.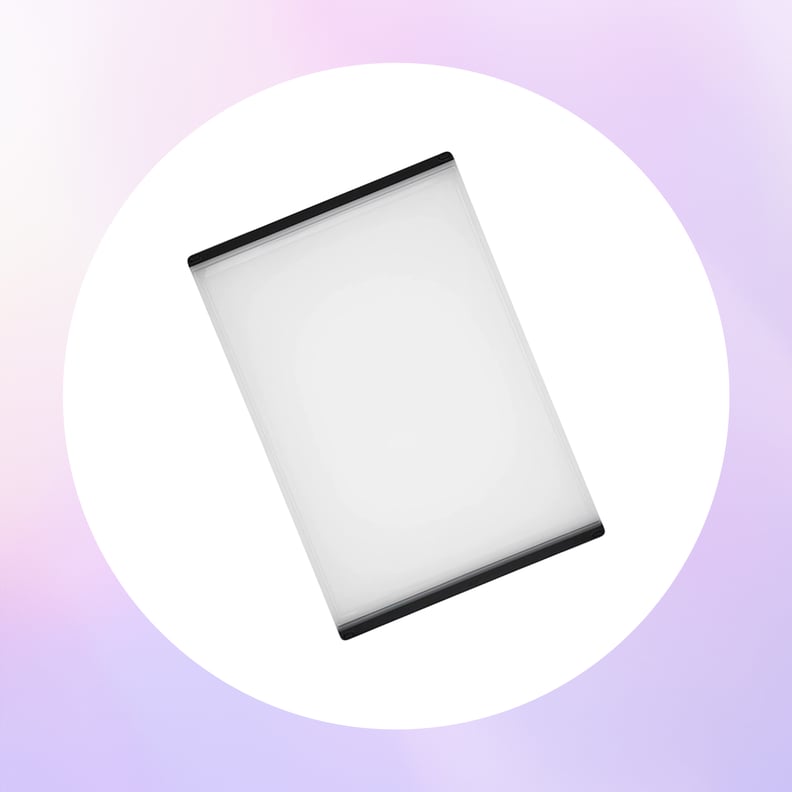 Meredith Hayden's Affordable Must Have
"When I think about my must-have, affordable kitchen item, the OXO Good Grips Plastic Carving & Cutting Board ($33) is my go-to, my ride or die," Hayden says. While the chef has endless kitchen products in her arsenal, she assures that this board is "the most bang for your buck." "What I love about these boards is that they have a nonslip side, so they stay put on your countertop," she adds.
Pro Tip: Hayden prefers a large, sturdy plastic cutting board to a wooden one for less maintenance and cleaning. "When I watch videos on TikTok, I see a lot of home cooks using these tiny, flimsy cutting boards, and it just makes your life so much more difficult," she says.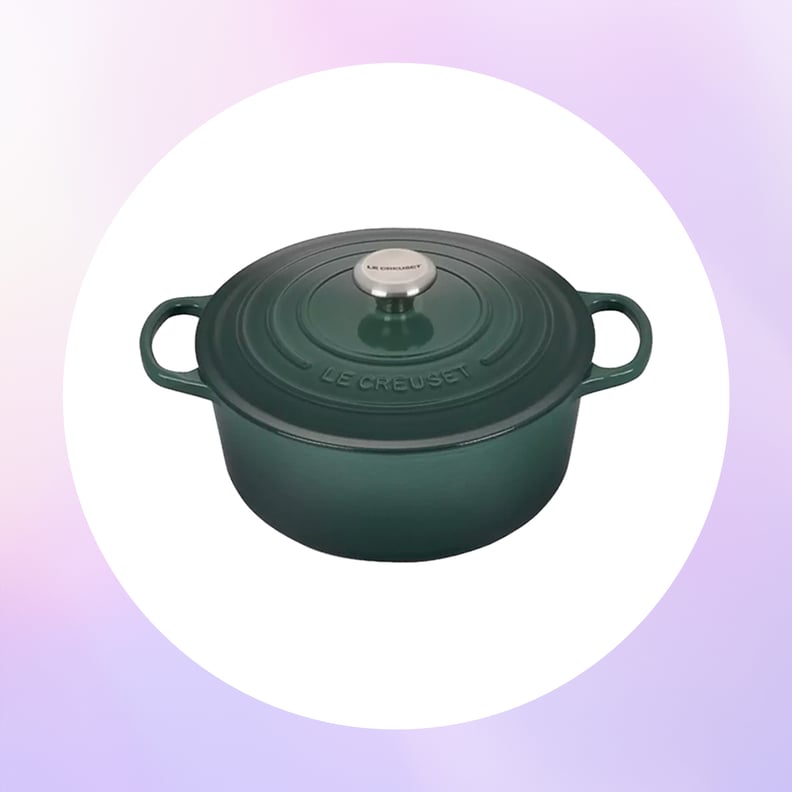 Meredith Hayden's Investment Must Have
If you're splurging on one piece of quality cookware, Hayden says it's gotta be the Le Creuset Signature 5 1/2 Quart Round Enamel Cast Iron French/Dutch Oven ($420). She's confident the cast-iron pot, which she mostly uses for soups, stews, and braises, will stand the test of time because her mom's beloved Le Creuset dutch oven has held up for decades.
"My mom got her first Le Creuset in the '80s or '90s when she got married. It was her wedding gift, and to this day, she still uses the exact same one," she says. "It's definitely seen some better days, but it still fully works and it's still stunning."
Pro Tip: Though the Le Creuset pot comes in so many beautiful shades, the content creator recommends choosing a darker color for long-term use. "Cookware can stain on the outside from the stove," she says. "While I'd love to have a white or a pale-pink one, I think that the darker colors require a lot less maintenance in keeping them." (In case you were wondering, Hayden's dutch oven is navy, while her mom's is blue.)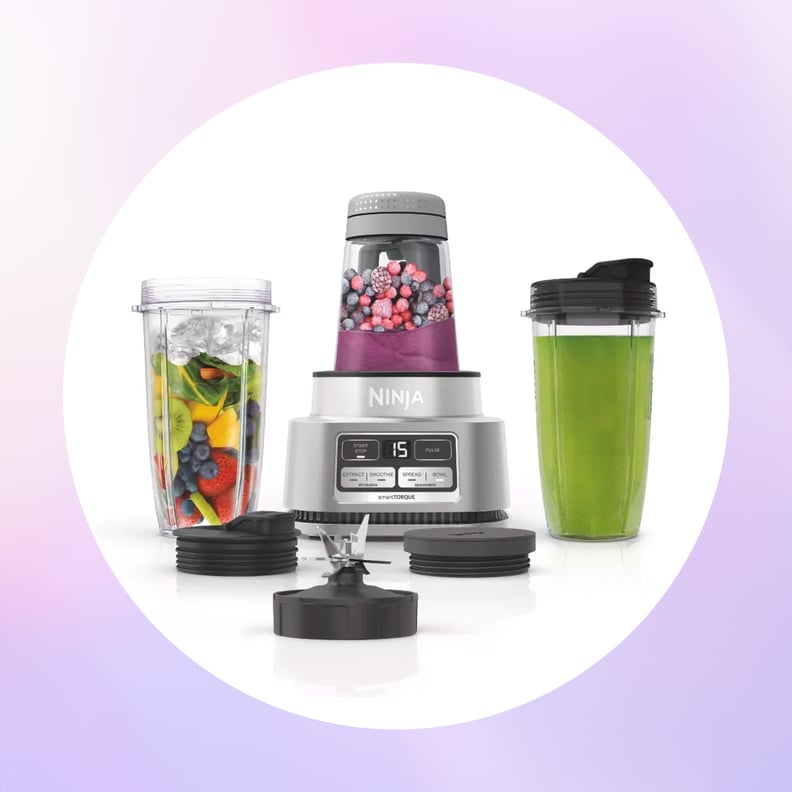 Meredith Hayden's Morning-Routine Must Have
Hayden's ideal morning routine always involves a smoothie made with her Ninja Foodi Smoothie Bowl Maker and Nutrient Extractor/Blender ($100, originally $120). As a two-breakfast person, she first blends a smoothie with mango, spinach, chia seeds, and matcha collagen powder before whipping up her second morning meal, typically an egg dish.
Pro Tip: If you are like Hayden and prefer your smoothies to be "almost a milkshake consistency," this Ninja blender is for you. "The claim was it could make smoothies thick enough for smoothie bowls, so I was sold." And according to the chef, the $100 blender "definitely outperforms" the Vitamix version, which is almost triple the price.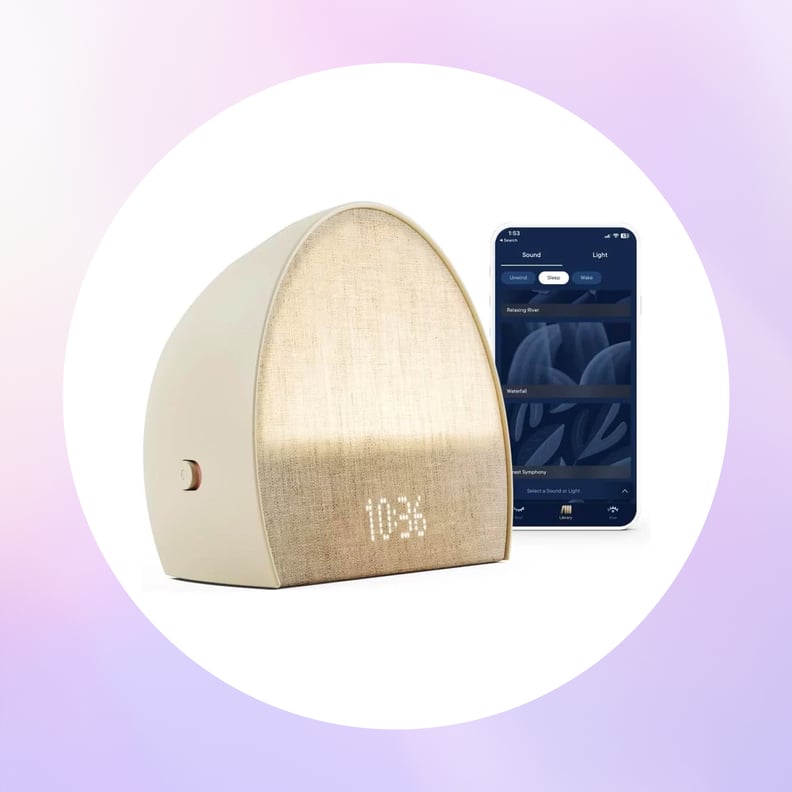 Meredith Hayden's Sleep Must Have
Though Hayden describes herself as a "horrible sleeper," she says her rest has improved since using the Hatch Restore 2 Sunrise Alarm Clock ($200). She initially purchased the smart alarm clock to keep her phone away from her bed, but now, she can't fall asleep without its relaxing white noises.
Pro Tip: Getting the Hatch alarm clock reduced Hayden's phone use just before and after bed, ultimately leading to better sleep. The chic device also has soothing alarm sounds and sleep noises inspired by nature and backed by science.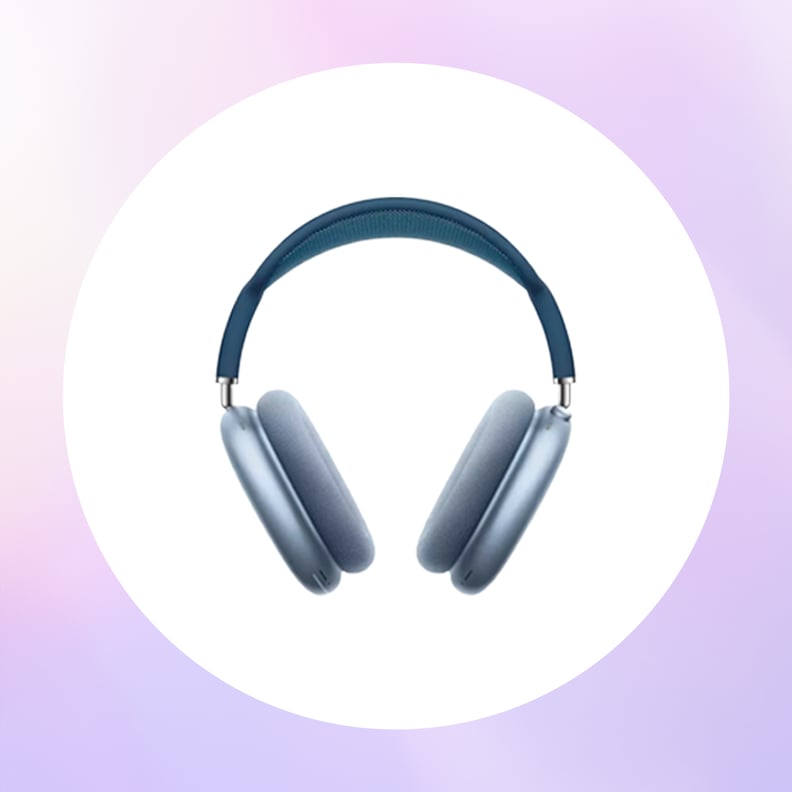 Meredith Hayden's Travel Must Have
As a TikTok girlie, Hayden can't go anywhere without her Apple AirPods Max ($549). But interestingly enough, she doesn't really use them to enjoy music. "I don't really listen to music a ton while I'm working because I think it's a little distracting," she says. "I've actually fallen into the habit of playing white noise on my noise-canceling headphones to fall asleep on the plane. I can't sleep without it."
Pro Tip: While one POPSUGAR editor initially purchased the headphones for aesthetics, she says the sound quality is unbeatable. She says they're especially great for someone who likes to go hands-free, since you can listen to music and respond to texts without your phone in the room.