Why Joseph Altuzarra Launched an NFT Collection During Fashion Week
Gender bending. Gender fluid. Genderless. Gender nonconforming. No matter how you describe clothes that — put most simply — can be worn by anyone, the fact remains: fashion is becoming less controlled by the confines of gender. The Los Angeles-based No Sesso (literally "no sex/no gender" in Italian), Re—Inc, Human Nation, and TomboyX are just some of the apparel brands eschewing traditional gender labels in favor of clothes for all, regardless of how one might identify.
This spirit of deconstruction and reimagination is, in part, what fueled Joseph Altuzarra to venture into previously uncharted creative territory. Last year, the 39-year-old designer launched Altu, a line of basics that he previously described as "genderful" because the phrase had a more positive connotation than other commonly used terminology.
Ranging from a tank dress with a '90s-inspired square neckline to a black skirt-pant hybrid, the collection celebrates the elegance of minimalism across various forms of gender expression.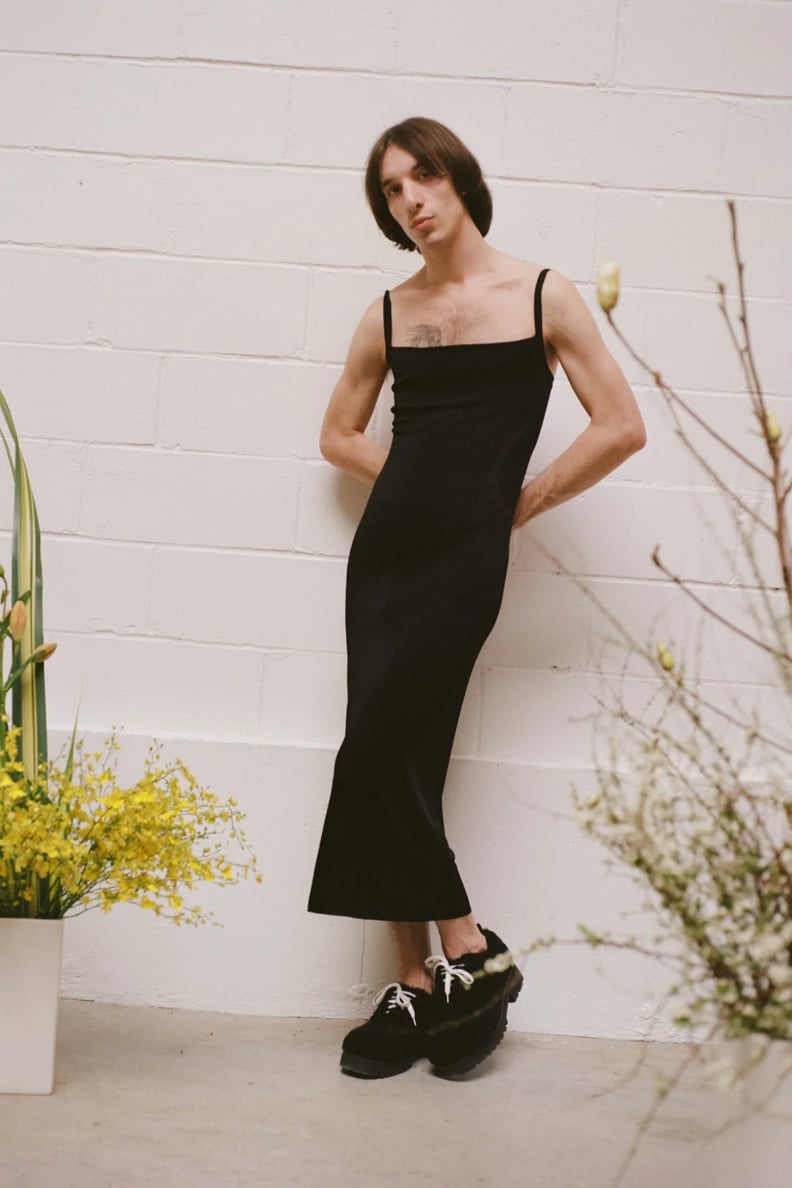 "Someone who's drawn to Altu understands the freedom in simplicity," Altuzarra tells POPSUGAR. "There isn't one particular style associated with our community. Altu's goal is to bring together people with all different styles, identities, and missions."
He wants people who wear Altu to carry themselves with a sense of hope and pride no matter what they're wearing. That authenticity and freedom of expression is something he would like to see more of throughout the industry at large. "The word is truthfulness," he says. "Fashion is about inventiveness, but it needs to be grounded with people who represent real identities."
"Fashion is about inventiveness, but it needs to be grounded with people who represent real identities."
Altuzarra, who launched his eponymous label in 2008, hypothesizes that "the tenacity of youth" will inspire the next era of fashion. "Not only the eager kids crashing onto the scene today but also the youth that we all experienced," he elaborates. "The future of fashion will elevate the inventiveness of childhood."
He already embodies that sense of adventure and wonder by experimenting with art across various mediums. His latest endeavor finds him diving headfirst into the NFT space. As part of a collaboration with Afterpay for New York Fashion Week, five designers — Altu, AnOnlyChild, Jonathan Simkhai, Kim Shui, and The Blonds — launched an NFT collection that allows purchasers to unlock exclusive collectibles with digital "keys." "We are democratizing fashion week and creating new opportunities for consumers and merchants to access a typically closed door event," Natalie McGrath, a marketing executive at Afterpay and Cash App, says.
As for Altuzarra, making designs accessible to everyone starts with the clothes themselves but continues in the digital world, where more and more people are shopping and engaging with brands. "I wanted Altu to be a part of the push to give people who are interested in the fashion industry a way to access it," he says. "This collaboration was a great opportunity to platform Altu's mission to create inclusive, progressive, and engaging experiences for other creative people."
Altu's digital key unlocked a special-edition logo tote and oversize T-shirt, plus a curated exhibition guide starting with Wolfgang Tillmans's "To Look Without Fear," which is currently showing at the Museum of Modern Art in New York City through Jan. 1, 2023. "[Tillmans's] work has been part of my creative process since I was just starting out," Altuzarra shares. "Tillmans asks visitors to filter his work through their own experiences; that's how I see Altu functioning in the fashion space. I want people who view fashion to, like Tillmans's show, look without fear."