Molly Yeh's Pumpkin Pie Recipe
If You Want to Make the Perfect Pumpkin Pie, Try Molly Yeh's Decadent Recipe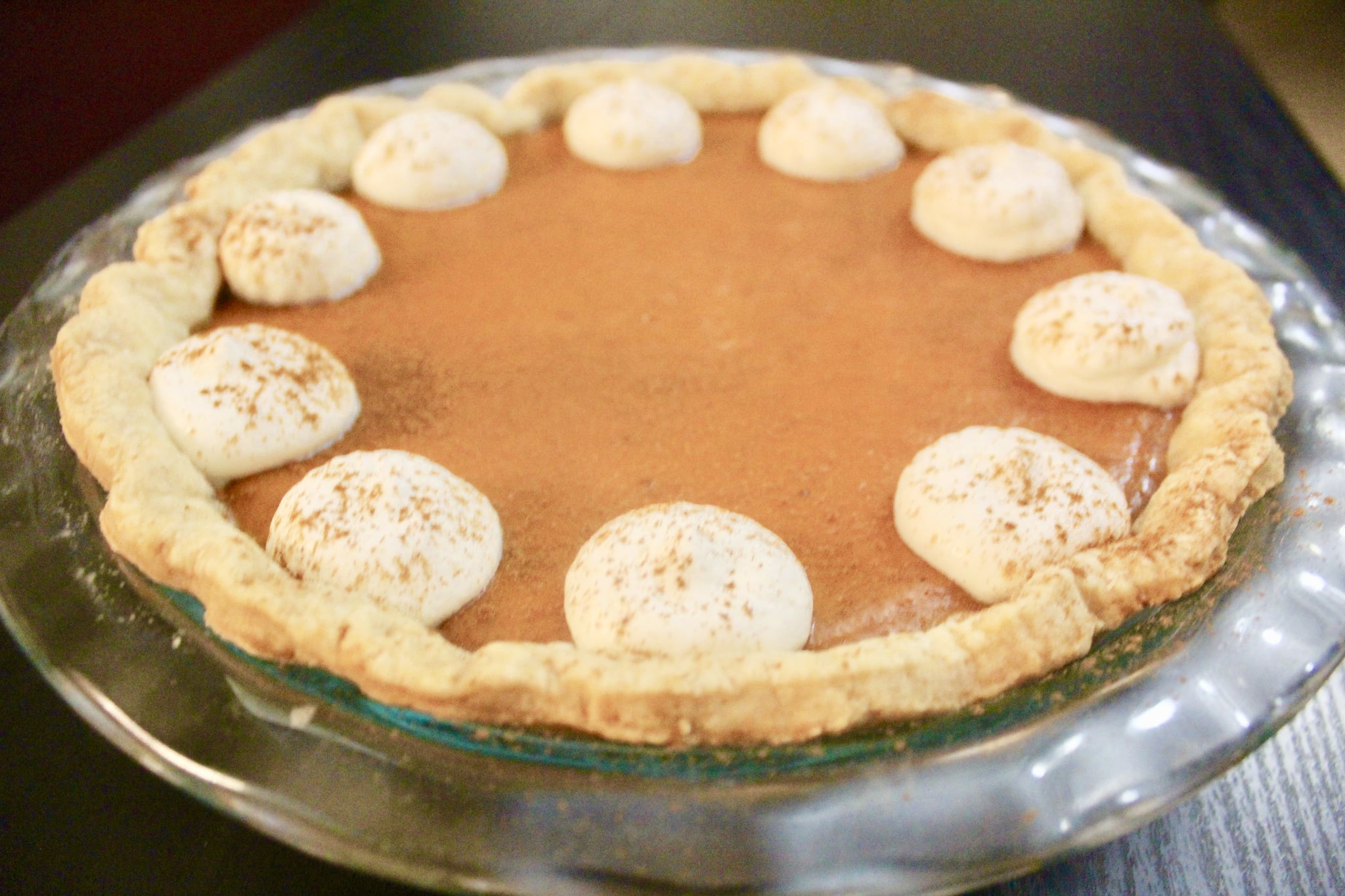 When I think of the holidays, one essential dessert pops into my mind: pumpkin pie. Pumpkin itself is such an iconic fall food. You want a warm drink on a chilly day? Grab a pumpkin spice latte. You want a delicious, rich, flavorful dessert to top off your Thanksgiving meal? Well, in that case, you can't go wrong with pumpkin pie. And, for me, there's no better choice than Molly Yeh's recipe.
Yeh's pumpkin pie recipe is so good because it highlights the natural flavors of each ingredient. By only using a little bit of cinnamon, nutmeg, and vanilla bean, the spices accentuate the pumpkin flavor without overpowering it. Thanks to the richness of whole milk and heavy cream, the filling comes together to be decadent with each and every bite. If you're looking for an impressive dessert this holiday season, this pumpkin pie recipe is sure to satisfy your taste buds and wow a crowd.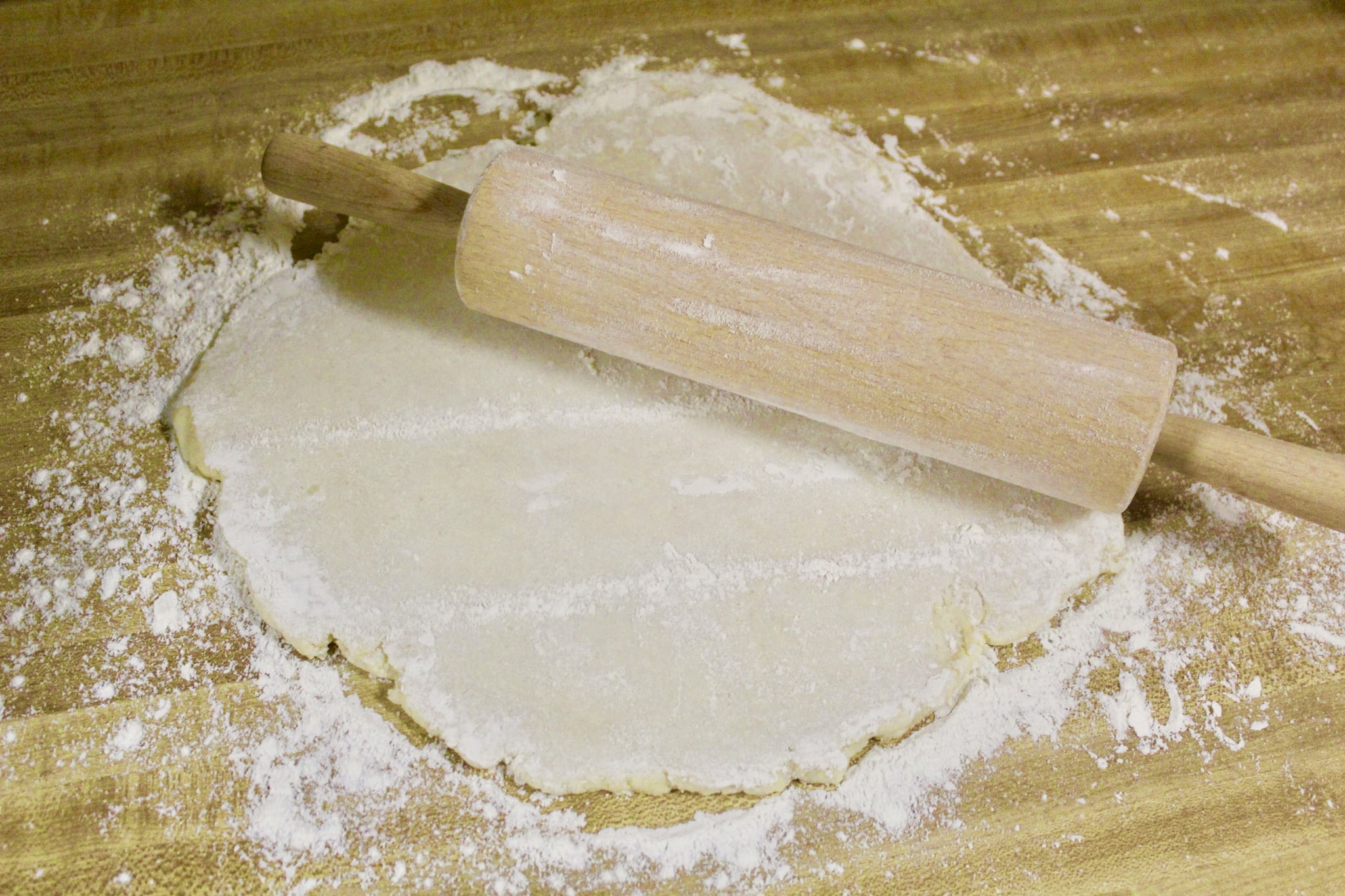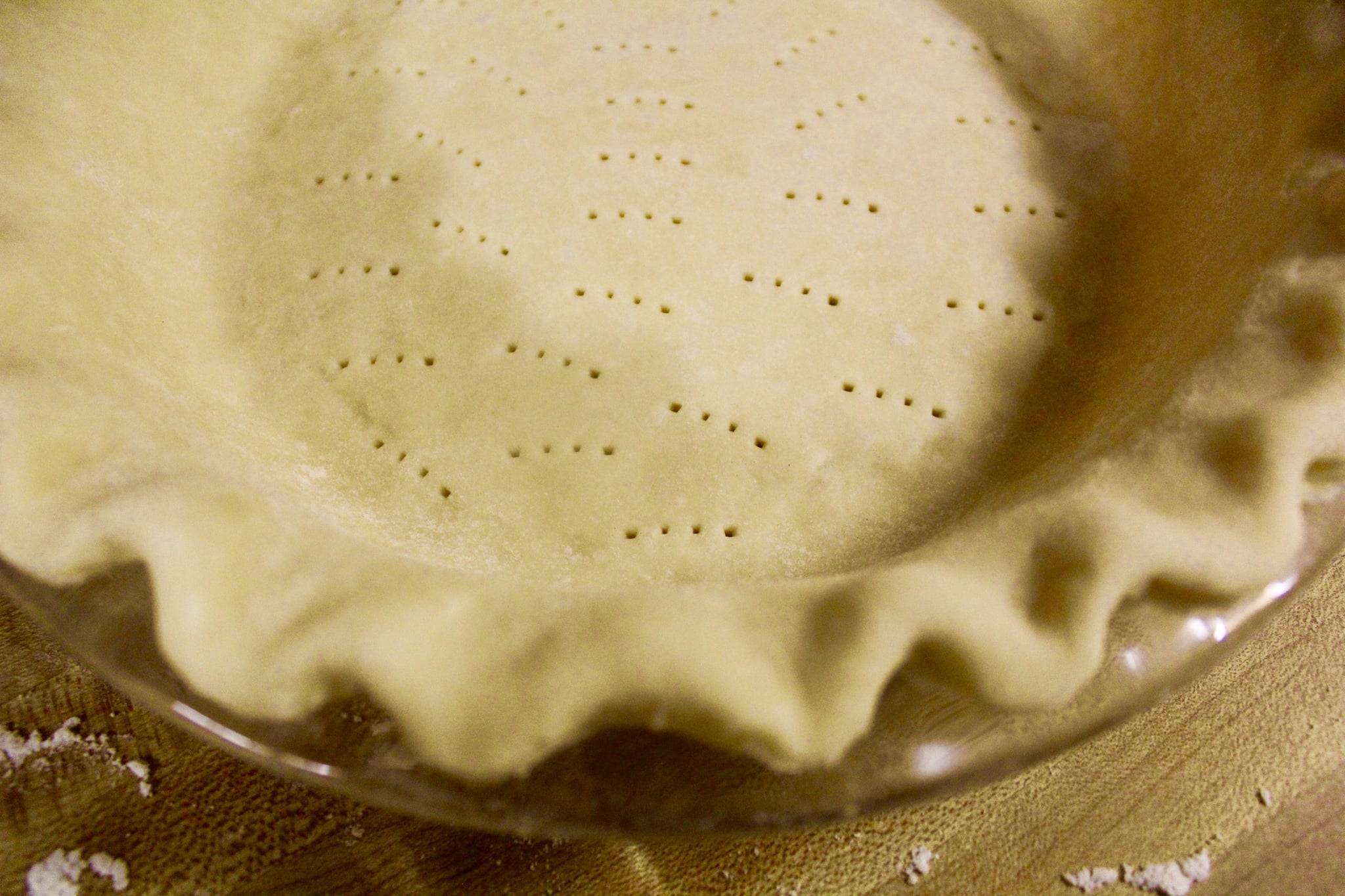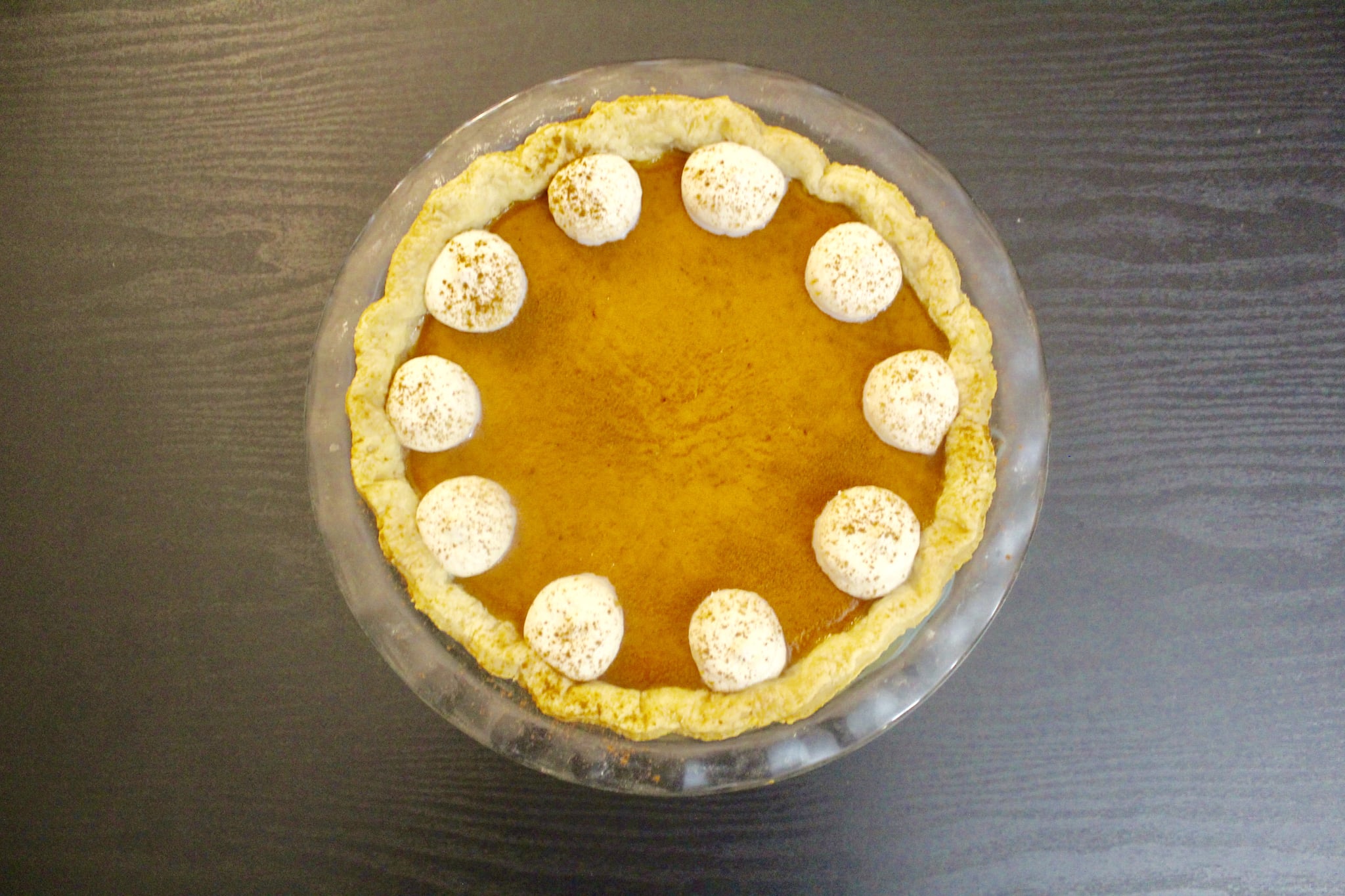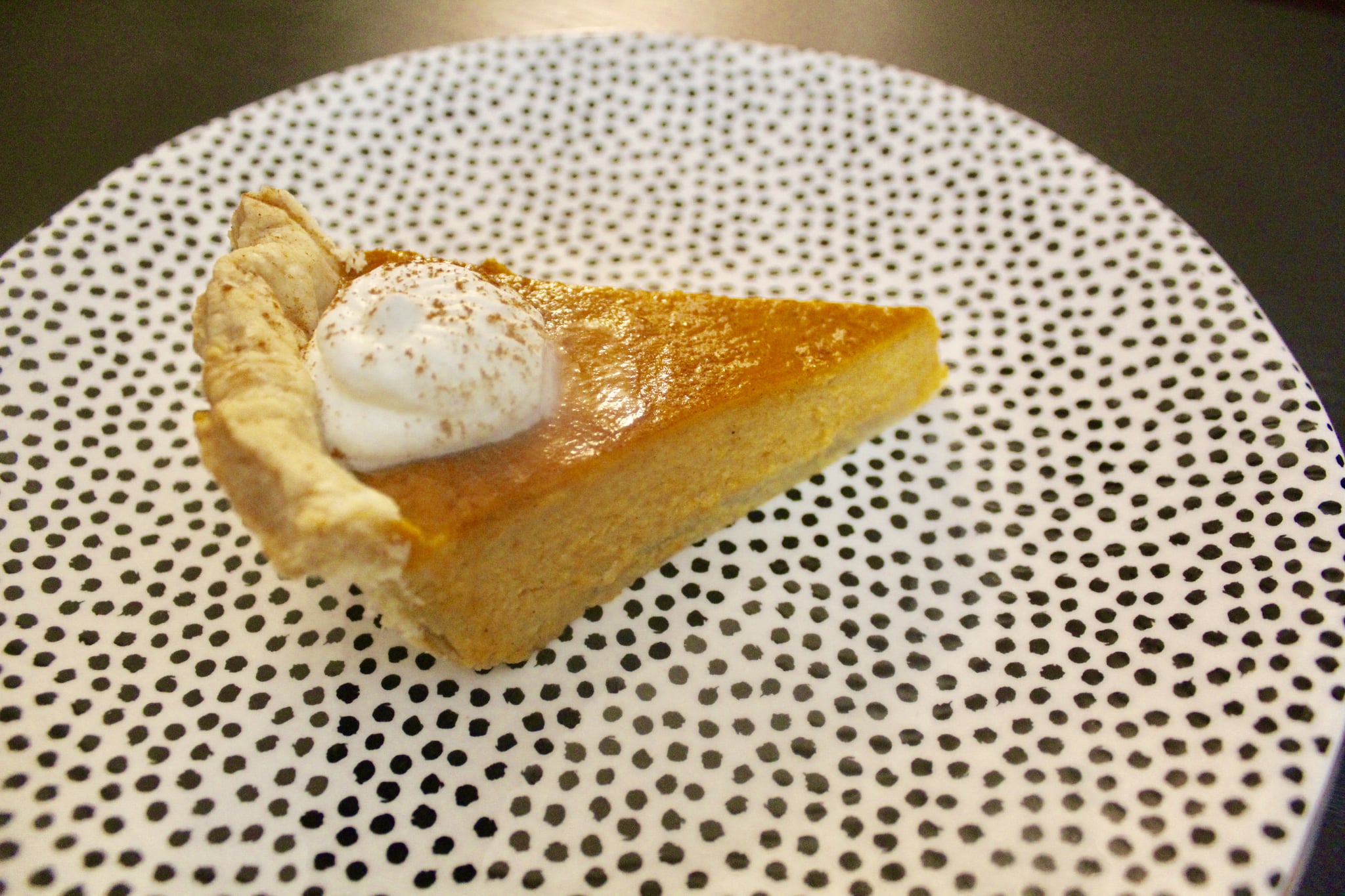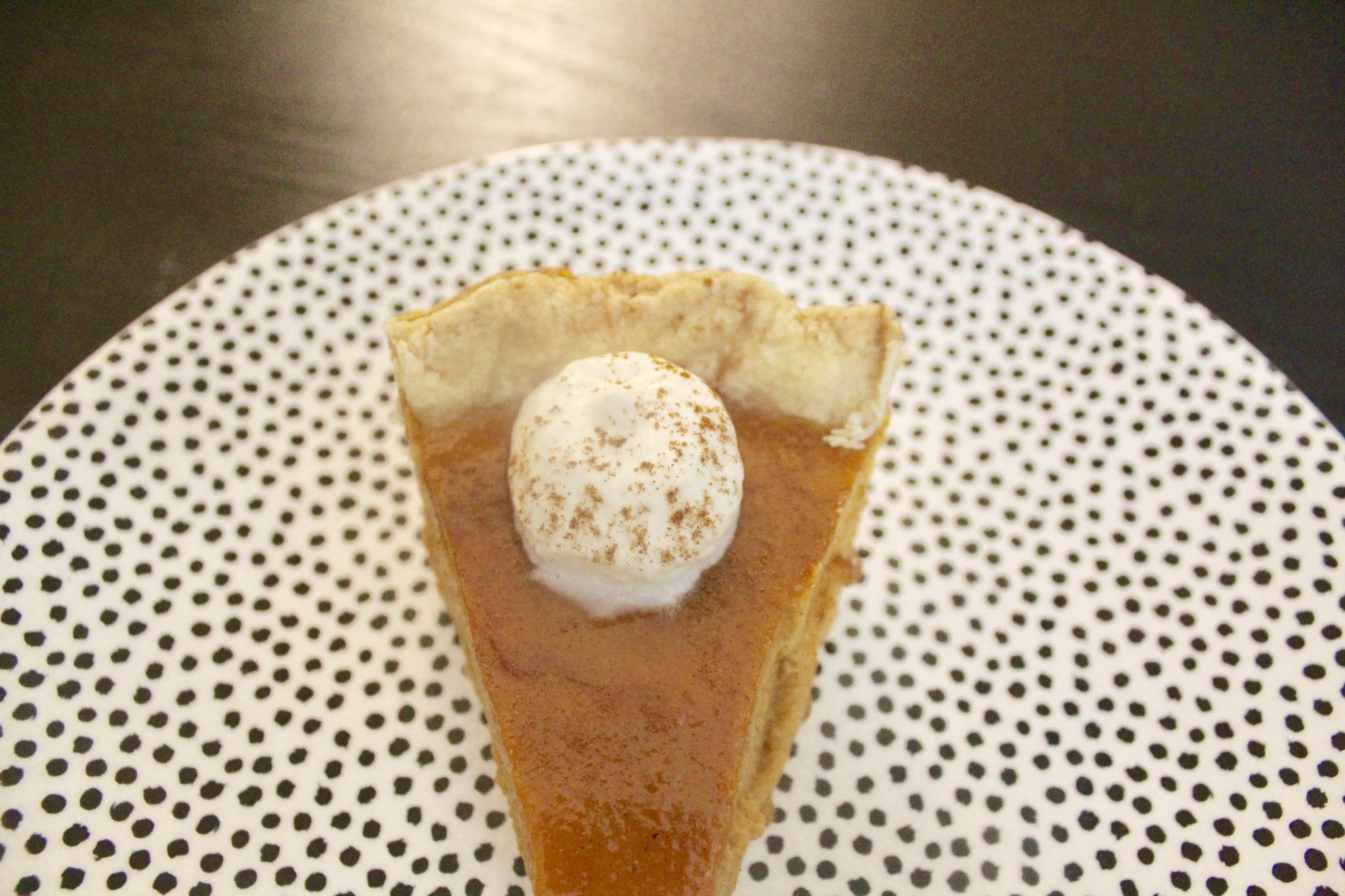 Molly Yeh's Pumpkin Pie
Molly Yeh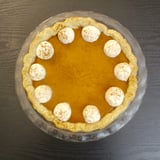 Ingredients
For the pie crust:
1/2 cup plus 1 tablespoon cold water
1 1/2 tablespoons apple cider vinegar
3 and 3/4 cups all-purpose flour, plus more for dusting
1 1/2 tablespoons granulated sugar
1 1/2 teaspoons salt
1 1/2 cups (3 sticks) unsalted butter, cold
For the filling:
One 15-ounce can pumpkin puree
1/3 cup packed light brown sugar
1/3 cup granulated sugar
1/4 cup maple syrup
3/4 teaspoon salt
3/4 cup heavy cream
3/4 cup whole milk
3 large eggs plus 2 egg yolks
1/2 teaspoon ground cinnamon, plus more for serving
1/4 teaspoon ground nutmeg
1 vanilla bean, scraped (or 1 tablespoon vanilla extract)
Fresh whipped cream, for serving
Directions
For the crust:
Combine your water and apple cider vinegar and then put it in the fridge (or freezer) so it becomes very cold. I let mine sit in the fridge for about 1 hour.
In a large bowl or food processor, mix flour, salt, and sugar. Cut butter into chunks and add it to the mix, using a food processor or hands to mix it together until it's mostly combined, forming a mealy texture. (It's OK if there are still butter chunks). Then, take the cold water and apple cider vinegar mix and drizzle it onto your flour and butter mixture. Use your hands or food processor to combine until a dough forms. If your dough is dry, add a little cold water — drops at a time — until the dough comes together. (Note: I used a handheld dough blender to break down the butter into the flour, which worked very well.)
Once you have a dough, press it down into a circular shape. Wrap it in plastic wrap and put it in the fridge for 30 minutes.
Preheat your oven to 425°F. Take your dough out of the fridge and roll it out onto a clean, floured surface to form a 12-inch circular shape. Roll dough onto your pie baking dish and gently press it into to fit the shape of the pan. Cut off excess dough around the edge. Using a fork, prick the bottom of your crust. Then, using your fingers, gently press crimps into the edges of the dough. Put your plated crust into the freezer for 15 minutes.
After 15 minutes, take your crust out of the freezer and layer parchment paper over it. Fill the paper with pie weights, dried beans, or dry rice, and bake for 15 minutes. Remove the parchment paper and whatever you used as a weight, and then bake the crust again for 3-5 minutes, until pale.
For the filling:
Put a large pot on your stovetop and set it to medium-high heat. Add pumpkin puree and the granulated sugar, brown sugar, and maple syrup. Allow the mixture to come to a simmer, then reduce to medium heat, allowing the sugars to caramelize for about 10 to 15 minutes. Then reduce your heat to medium-low and stir in the milk and heavy cream.
In a separate bowl, gently whisk your eggs and egg yolks together. Using a soup ladle, add small amounts of your pumpkin mixture to your eggs, all while continuously whisking the eggs. (By tempering the eggs, you're ensuring that they blend into your hot pumpkin mixture without overcooking).
Once the eggs are fully blended into your pumpkin mixture, add the contents of the egg bowl back into your large pot and stir. Add the cinnamon, nutmeg, and vanilla and then whisk to ensure all ingredients are thoroughly combined.
Add the pumpkin mixture to your pie crust and bake for 30-40 minutes. You want the edges of your pie to set but the center to still jiggle — this helps avoid cracks in your pie.
After baking, remove your pie from the oven and allow it to cool completely. Once cooled, top with fresh whipped cream and cinnamon, and then serve and enjoy!
Information
Category

Desserts, Pies/Tarts

Yield

1 pie (8 slices)

Prep Time

3 hours

Cook Time

55 minutes

Total Time

3 hours, 54 minutes, 59 seconds
Image Source: POPSUGAR Photography / Julia Duda