Pumpkin Spice Chili Recipe With Photos
This Pumpkin Spice Chili Recipe Is Like a PSL For Dinner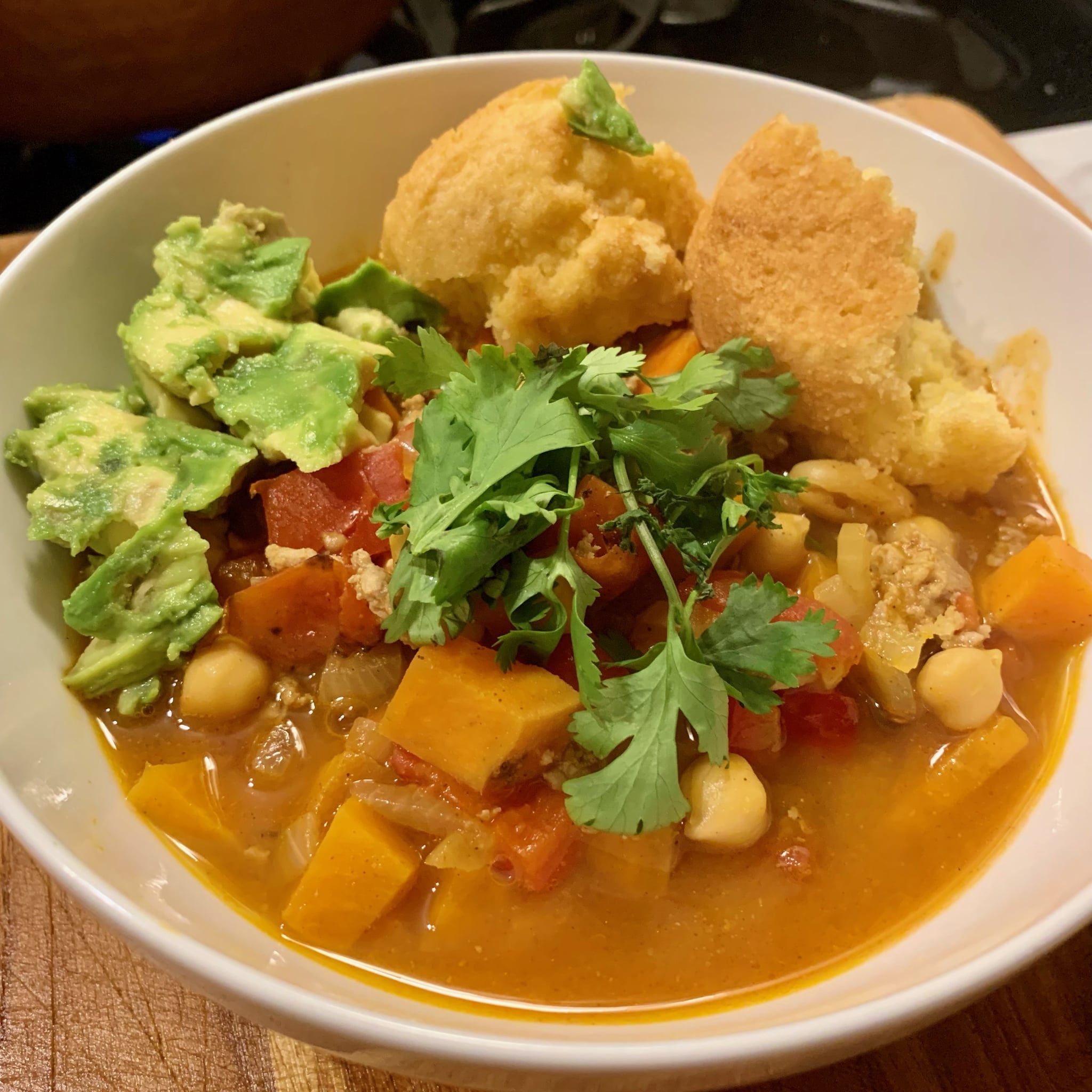 I could eat chili on the hottest day of the year. It's easy-to-make comfort food that doesn't require much more than a can opener and patience. Plus, there's no need to follow a specific recipe teaspoon by teaspoon; you can crank up the veggies, skip the meat, and adapt the flavor with a custom blend of spices. No two pots of chili need to taste the same, and each one can be delicious in its own way.
After years of tinkering on the stovetop, I found my favorite combination that, by some strange magic, is completely reinvented by the most fall of flavors. Yes, I'm talking about pumpkin spice. I know, the idea of adding pumpkin spice to your tried and true chili recipe sounds a bit weird, but pumpkin spice chili has the perfect combination of sweet and heat from the cinnamon and ginger, plus it's rich in protein from the pumpkin. Trust me, if you can get past the strangeness of adding classic pumpkin pie spices to your chili, you'll be surprised and delighted by this wonderful fall recipe.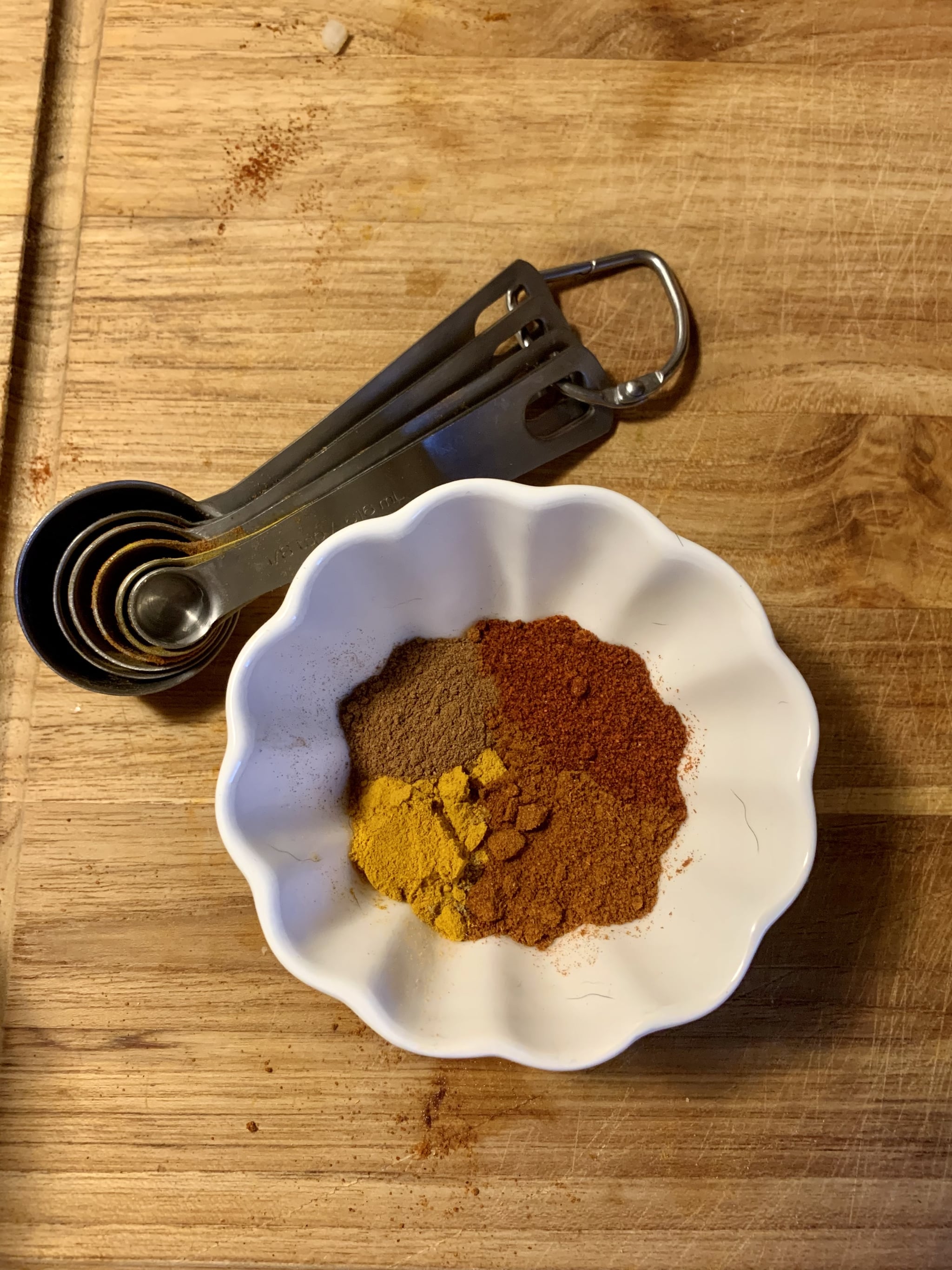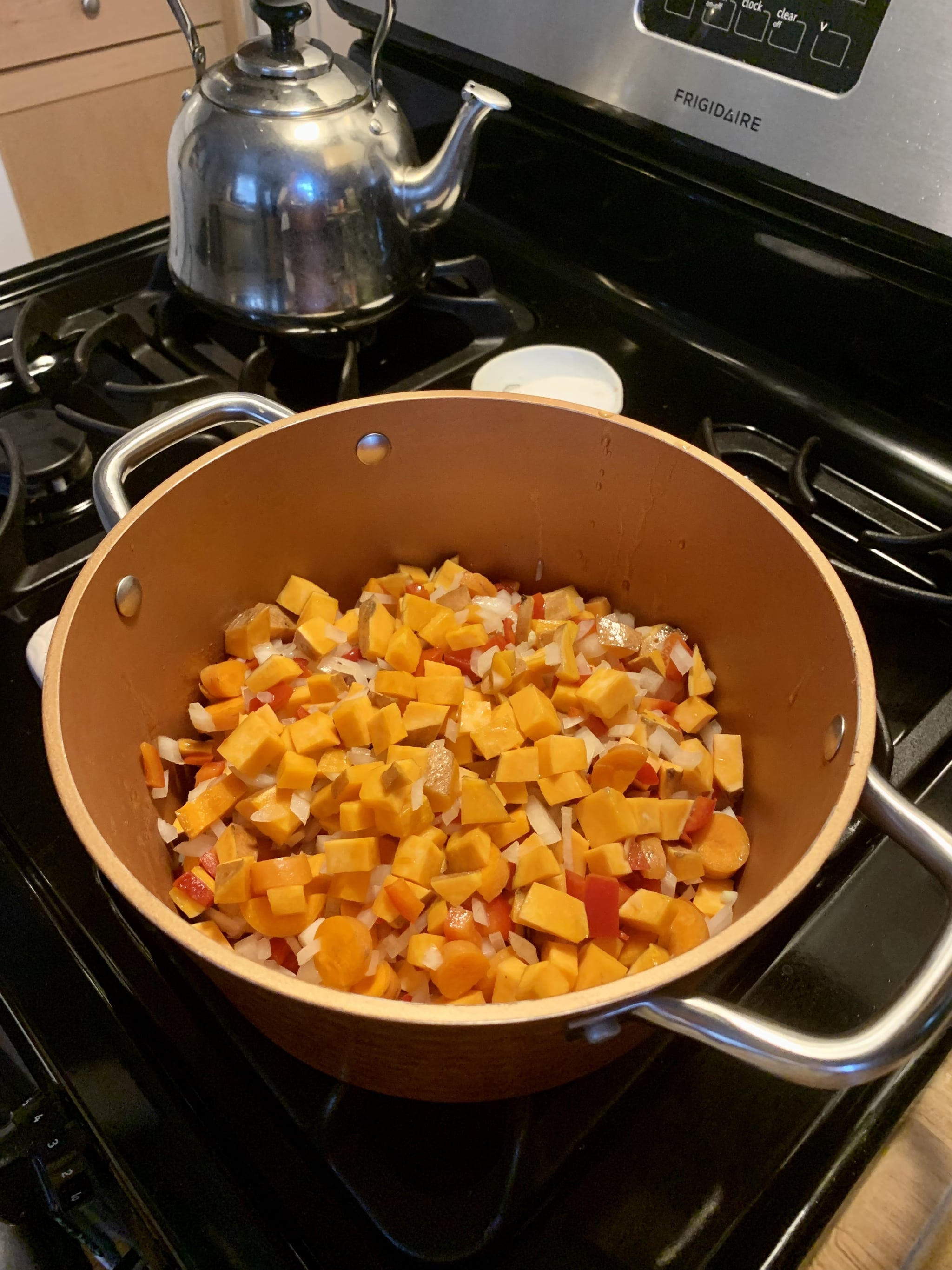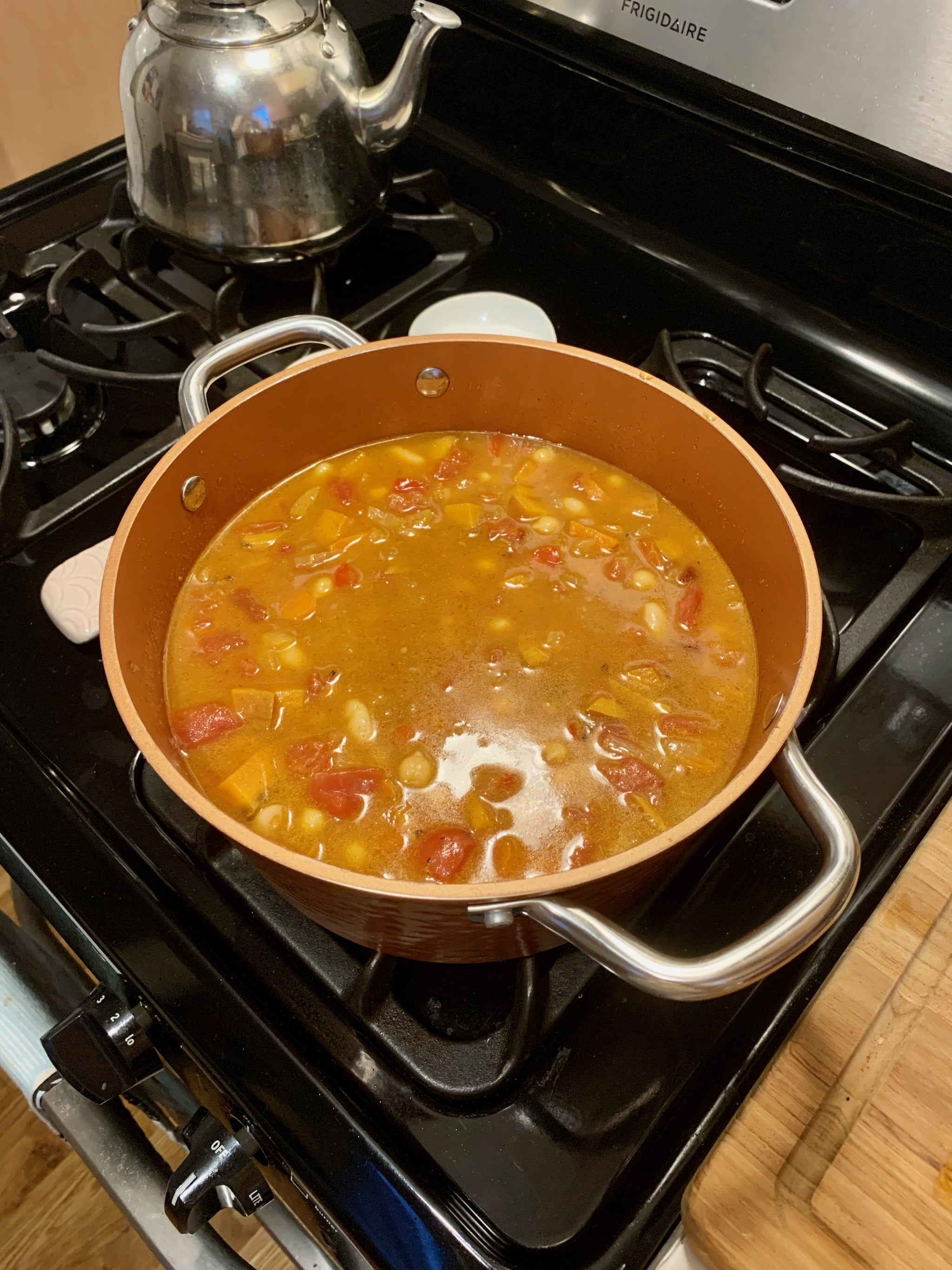 Pumpkin Spice Chili
Original Recipe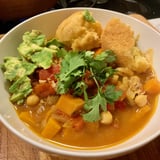 Ingredients
Chili:
2 teaspoons olive oil
1 lb. ground meat (I used ground turkey, but feel free to use beef, chicken, vegetarian substitutes, or skip it!)
1 medium white onion, diced
1 medium red bell pepper, cored and diced
2 medium carrots, diced into 1/2-inch cubes
1 medium sweet potato, diced into 1/2-inch cubes
1 jalapeño, cored and diced
2 cloves garlic, peeled and minced
1 1/2 cups stock (I used vegetable stock, but beef or chicken work, too)
1 28-oz. can fire-roasted diced tomatoes
1 15-oz. can pureed pumpkin
2 15-oz. can beans, drained and rinsed (I used kidney beans and chickpeas, but you could also add pinto beans, black beans, or even lentils)
1 chipotle chili in adobo sauce, diced
1 teaspoon adobo sauce
Salt and pepper to taste
Seasoning mix:
1 1/4 tablespoons pumpkin pie spice
1 tablespoon chili powder
1 teaspoon smoked paprika
1 teaspoon ground cumin
1/2 teaspoon coriander
1/4 teaspoon turmeric
1/4 teaspoon cayenne pepper
Optional toppings:
Avocado
Fresh cilantro
Diced green onions
Shredded cheddar cheese or nutritional yeast
Sour cream or Greek yogurt
Lime wedges
Crumbled corn tortilla chips
Cornbread
Directions
In a small bowl, combine everything in the seasoning mix. Set aside.
Heat a large stockpot over medium-high heat. Add the ground meat and sauté until browned and cooked through, stirring and crumbling with a wooden spoon as it cooks. Use a slotted spoon to transfer the cooked meat to a clean plate and set aside. Discard any grease.
Add the onion, carrots, sweet potato, red pepper and jalapeño to the stockpot and sauté for five minutes, stirring occasionally, until softened. Add garlic and sauté for two more minutes, stirring occasionally.
Add the seasoning mix and stir to evenly coat.
Add the tomatoes, pumpkin, beans, chipotle chili, adobo sauce, cooked meat, and stock. Mix well. Add salt and pepper to taste.
Cover, reduce heat to medium-low, and simmer for 45 to 50 minutes, stirring occasionally. When carrots and sweet potatoes are fork tender, remove from heat.
Portion one cup of chili into serving bowl and garnish with desired toppings.
Information
Category

Soups/Stews

Yield

6-8 servings

Prep Time

10 minutes

Cook Time

1 hour

Total Time

1 hour, 9 minutes, 59 seconds
Image Source: POPSUGAR Photography / Samantha Stallard