Ruby Chocolate Chip Cookies Recipe
We're Trying Really Hard Not to Freak Out Over These Ruby (!) Chocolate Chip Cookies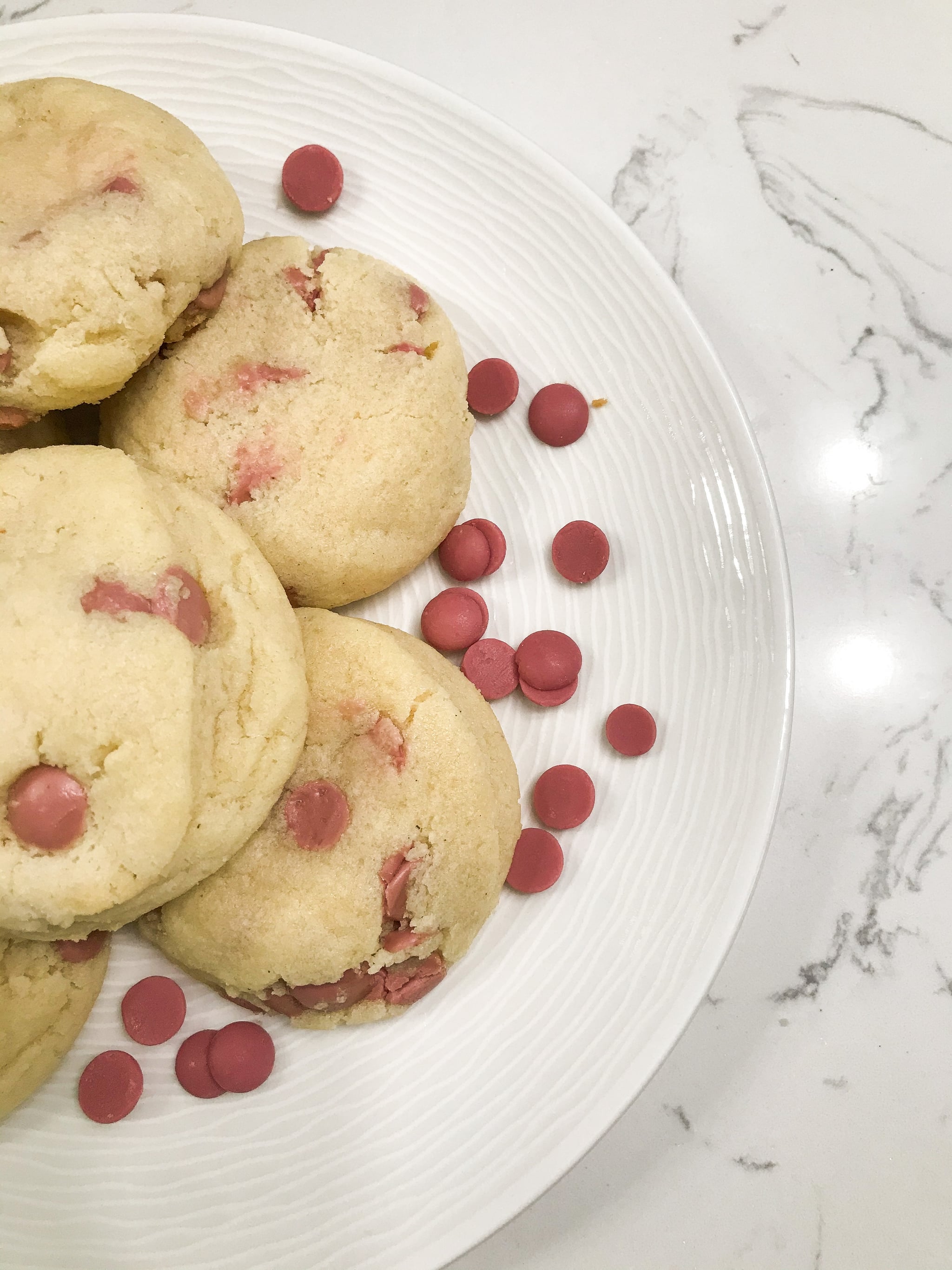 When it comes to chocolate chip desserts, we thought we'd covered all the bases, but that was before we discovered ruby chocolate. That's right, pink chocolate exists, and there aren't enough exclamation points to contain our excitement!
Categorized as the fourth type of chocolate, ruby chocolate is still relatively new on the dessert and baking scene but is quickly making its decadence known. Extracted from real ruby cacao beans, this pretty pink chocolate contains zero artificial dyes and includes subtle notes of berry. And while it's still a little hard to come by, Trader Joe's has been one of the leading retailers to sell the pink chocolate with its ruby cacao wafers.
But what better way to enjoy ruby chocolate than in chocolate chip cookies? The end result is like biting into a soft shortbread cookie with a slight fruity aftertaste. The only way we can fully get across how delicious this dessert is is by walking you through the recipe ourselves. Grab your apron, and let's get started!
This recipe comes with a lengthy list of ingredients, but don't be intimidated. While the ruby chocolate chips are the star of the show, raw cacao butter plays just as crucial of a role. Often sold in chunks or thick shavings, raw cacao butter can be found at your local grocery store that specializes in organic produce such as Whole Foods. (This is also probably where you'll be able to find ruby chocolate.)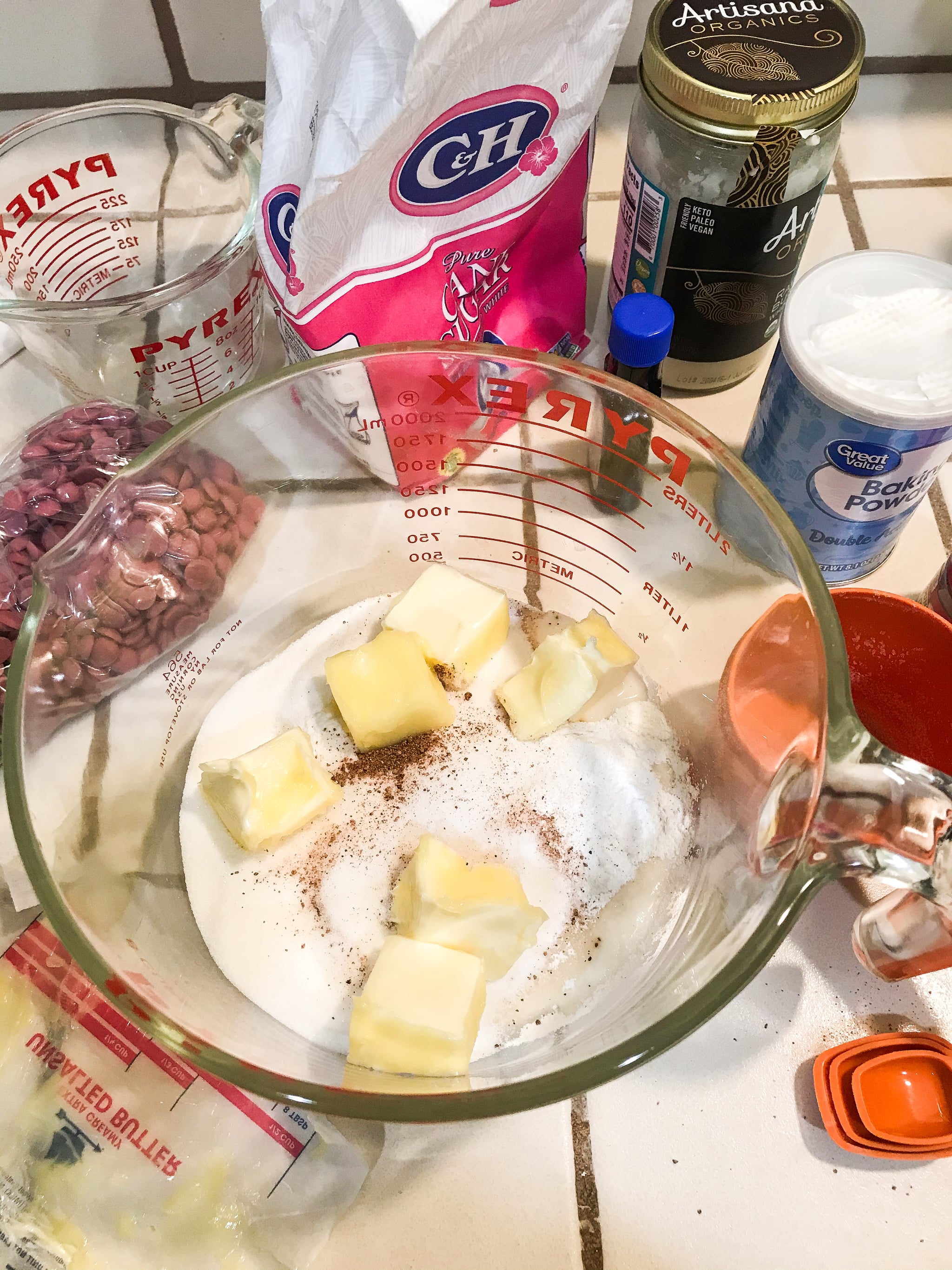 Make sure you let the melted raw cacao butter cool before you add the next batch of ingredients.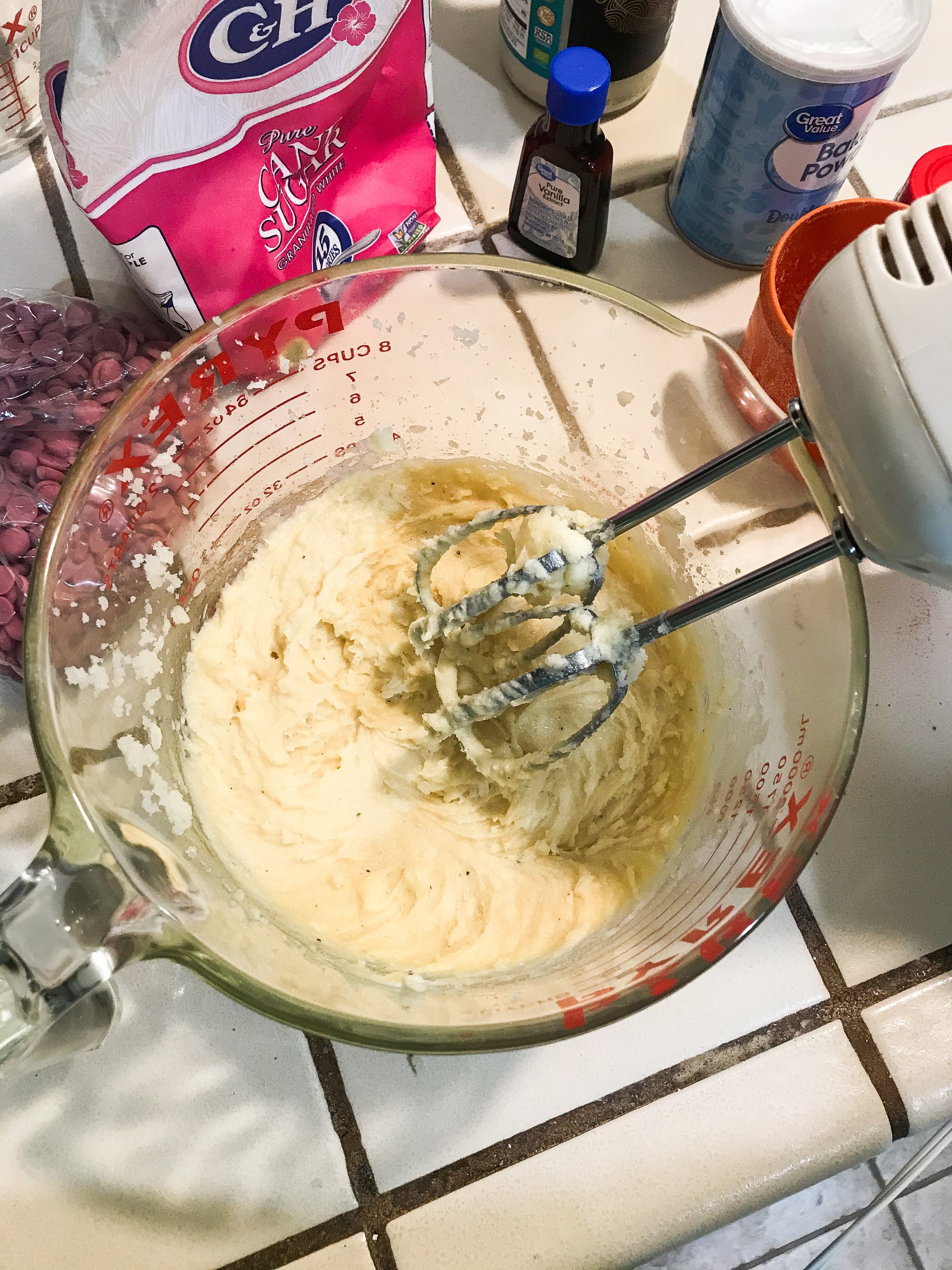 You should have a crumbly texture before you add your ruby chocolate chips.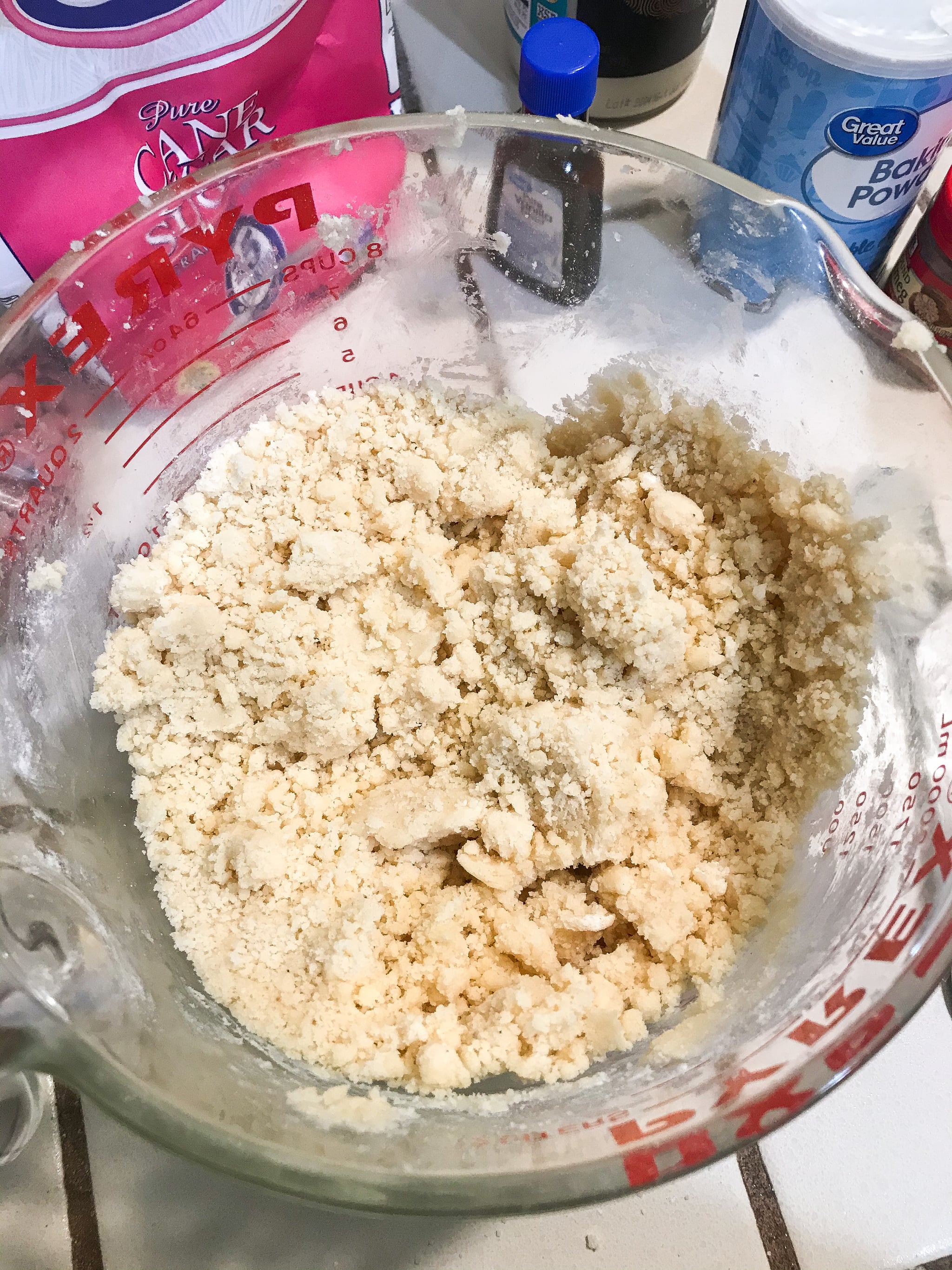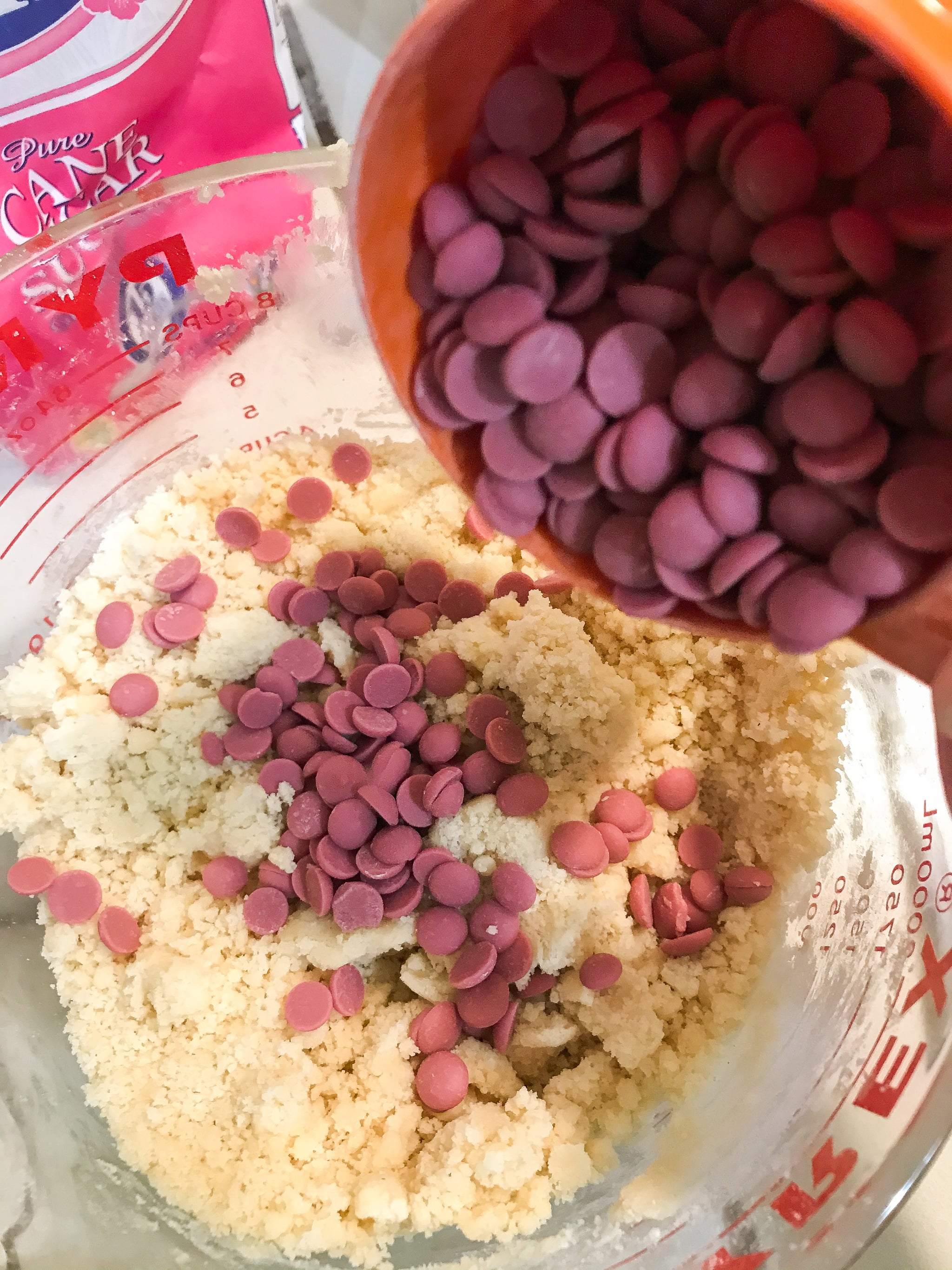 Fold in the chocolate wafers until the chips and dough are mixed together.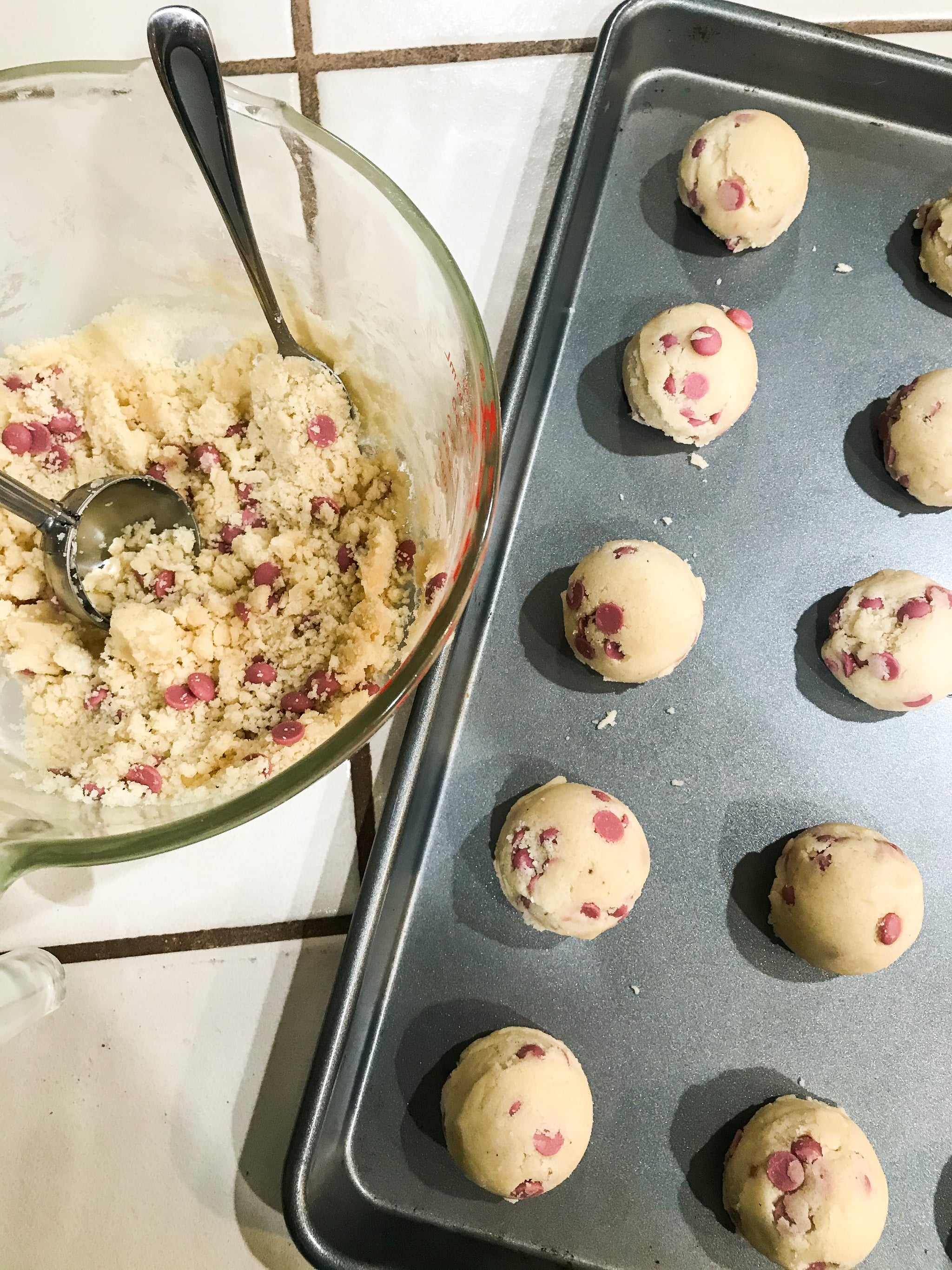 Scoop the dough into medium-size balls onto a light-colored cookie sheet, and pop these babies in the refrigerator for at least an hour.
Prior to baking your cookies in the oven, make sure to line your baking sheets with parchment paper to help prevent burning the bottoms. The recipe calls for 13 to 15 minutes in the oven, but err on the side of caution as they can look undercooked due to their light color. I had mine in for about 12 minutes, and they were perfect!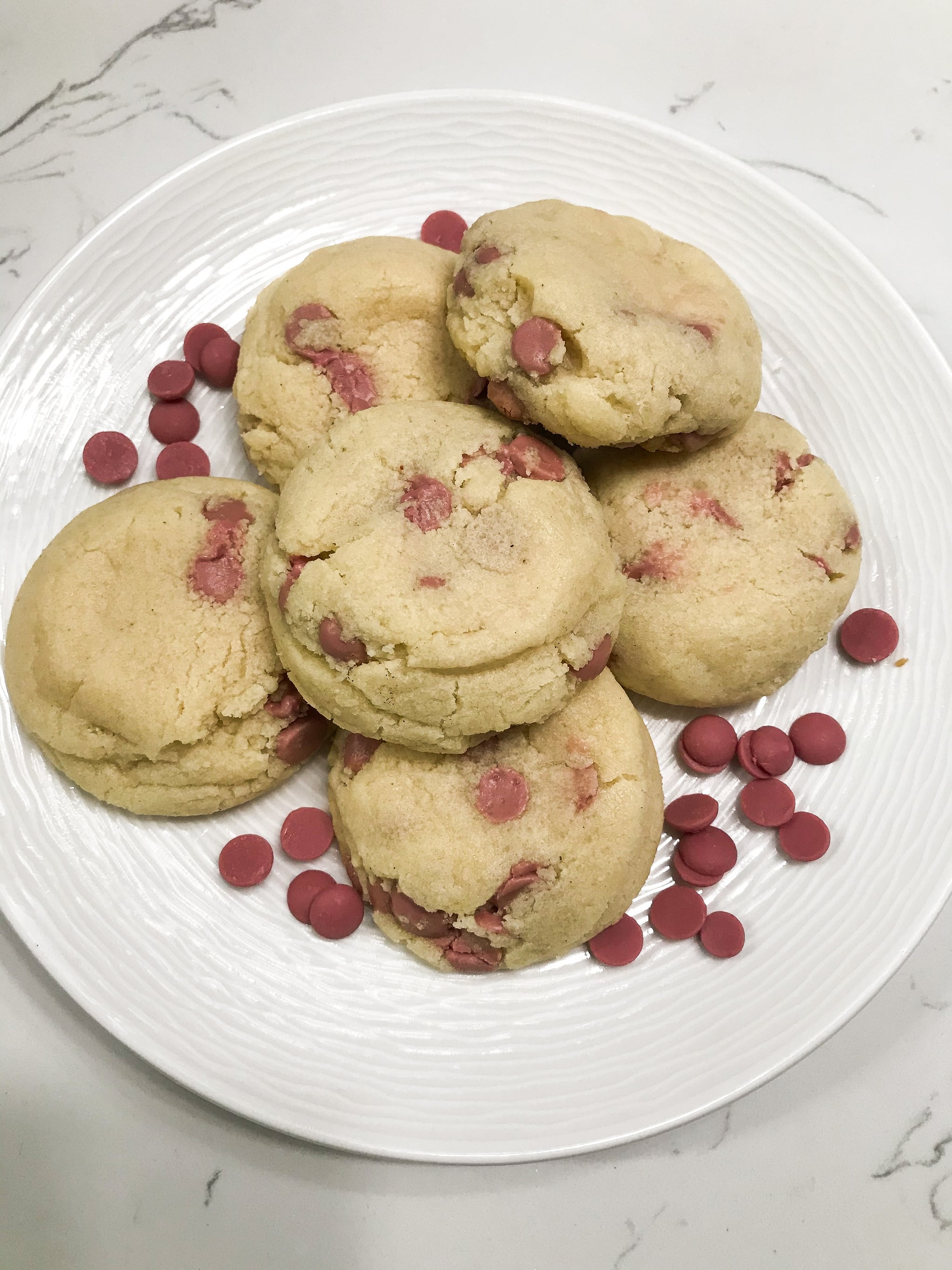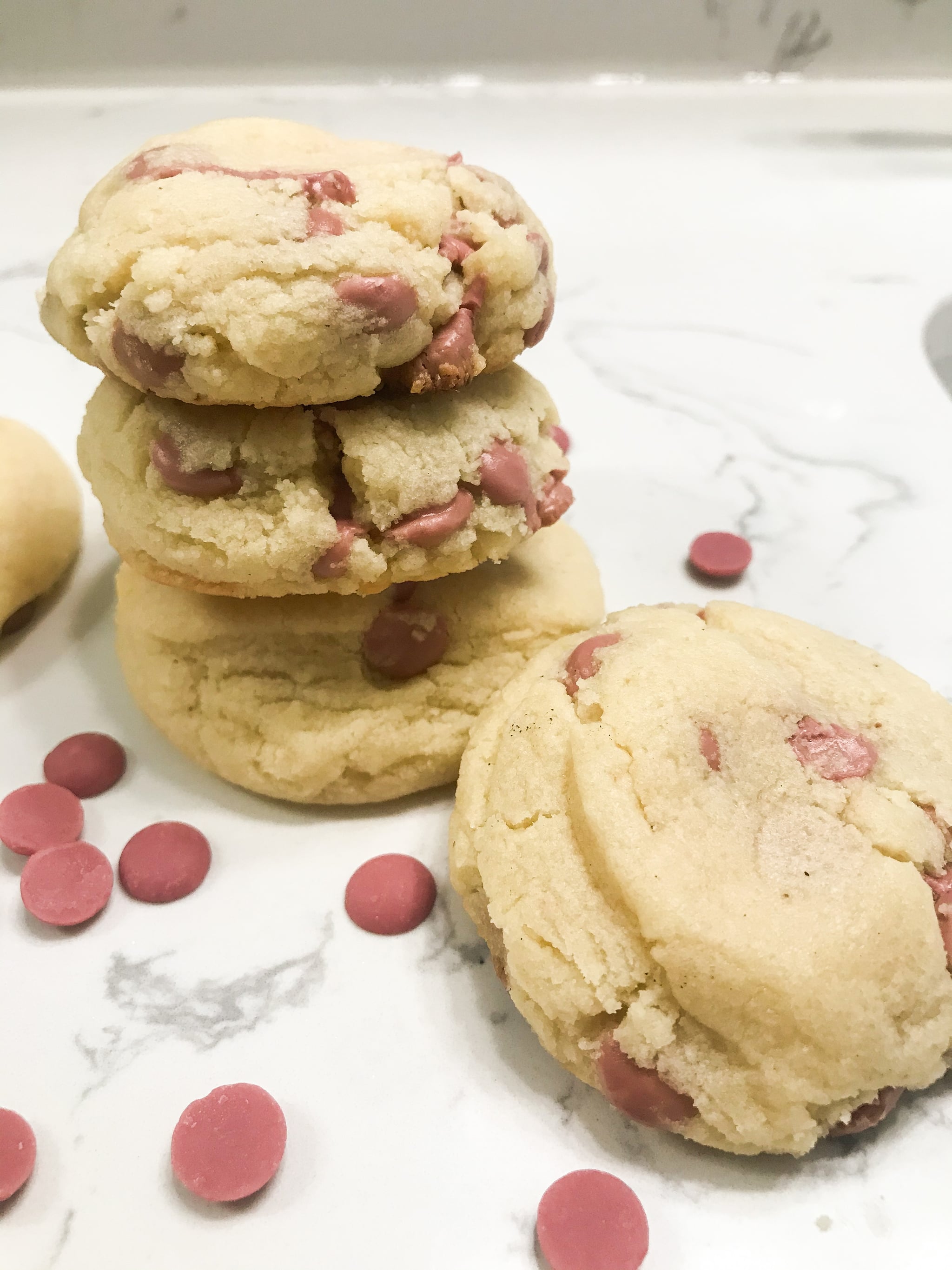 Cacao Butter and Ruby Chocolate Chip Cookies
Love & Olive Oil by Lindsay
Notes
It's recommended to use lighter-colored baking sheets so the bottoms don't burn quickly. If you have darker baking sheets, try stacking a few on top of each other to prevent burning.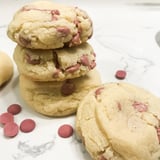 Ingredients
4 ounces raw cacao butter
1 1/4 cups granulated sugar
1 1/2 teaspoons kosher salt (if using Morton's or table salt, use 3/4 teaspoon)
1 teaspoon baking powder
1/4 teaspoon baking soda
1/8 teaspoon freshly grated nutmeg
1/2 cup unsalted butter, at room temperature
1 large egg
2 teaspoons pure vanilla extract
2 1/3 cups all-purpose flour
5 ounces ruby cacao wafers or 1 cup chopped ruby chocolate
Directions
Melt cacao butter over low heat in a small saucepan. Once fully melted, pour into a large mixing bowl (make sure it's heat-proof) and cool until it's no longer hot to touch.
In the large mixing bowl, add sugar, salt, baking powder, baking soda, nutmeg, and butter. Cream on medium speed until fluffy and a white cream color. Add egg, then vanilla, and continue beating until well combined. While on low speed, mix in flour until incorporated, then fold in ruby cacao chips.
Line baking sheets with parchment paper, and using a medium-size cookie scooper, scoop dough into balls. Leave about two inches of room between each dough ball. Refrigerate for at least one hour.
Preheat oven to 325°F. If desired, place a few ruby chips on the top of the dough balls. Bake for 13 to 15 minutes or until puffed. Keep a very close eye as the tops will still look pale in color compared to standard cookies, but the bottoms will brown quickly! If you're unsure if the cookies need more time, do the toothpick test.
Let cool on baking sheets for about five minutes, then transfer to a wire rack. You can continue to cool them, but they are best if served warm.
Leftovers can be stored in an airtight container at room temperature for up to four days.
Information
Category

Desserts

Yield

28 cookies

Prep Time

1 hour 20 minutes

Cook Time

13 minutes

Total Time

1 hour, 32 minutes, 59 seconds
Image Source: POPSUGAR Photography / Emily Weaver