How to Make Starbucks's Iced Pineapple Matcha Latte at Home
How to Make Starbucks's Deliciously Refreshing Iced Pineapple Matcha Latte at Home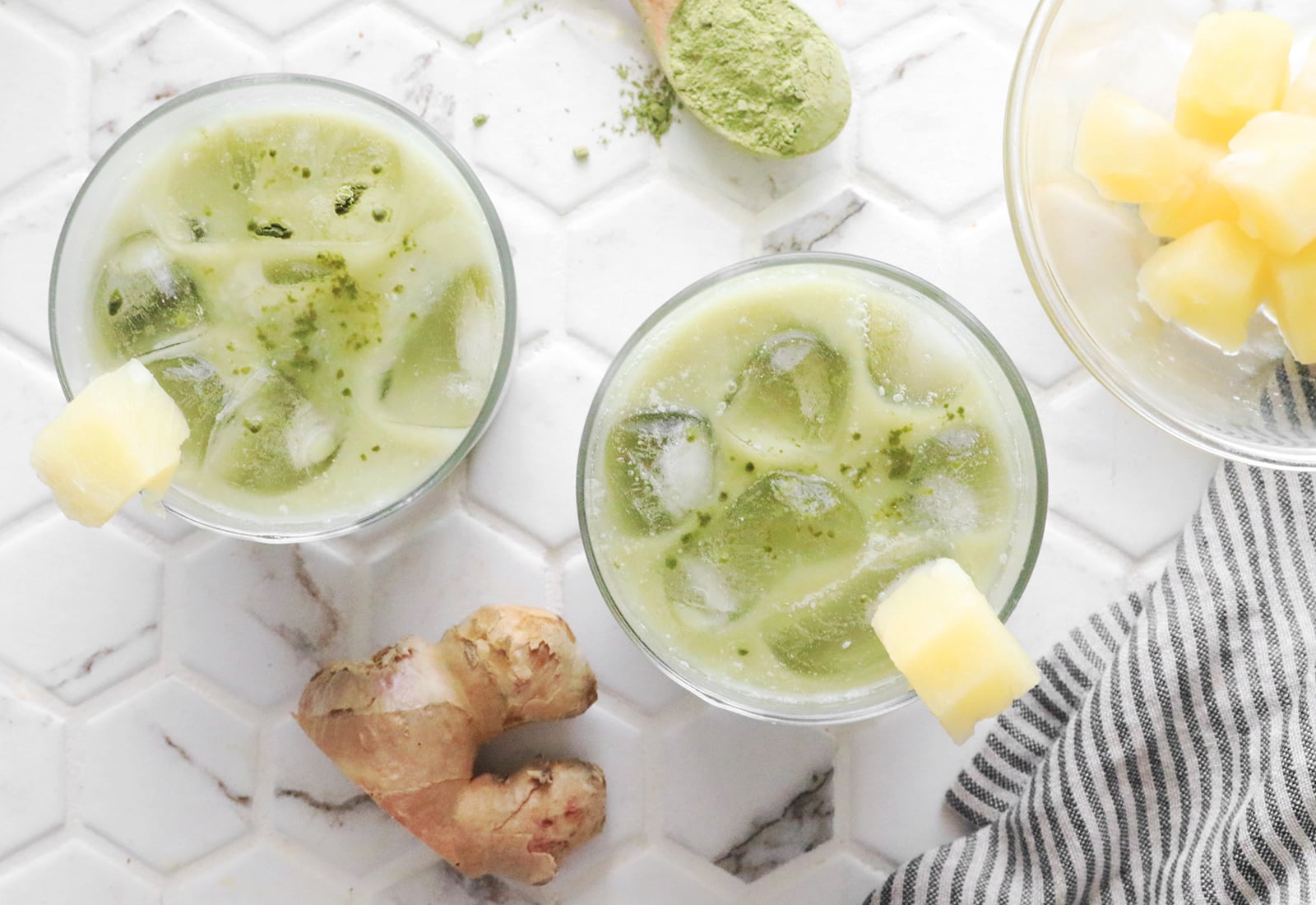 When it comes to fun and delicious drinks, Starbucks is the place to be. The coffeehouse chain is known for their creative concoctions, from the dragonfruit refresher to the birthday cake Frappucino. One of their newer drinks is the iced pineapple matcha drink, a shaken green tea featuring coconut milk and pineapple ginger syrup. However, if you're on a budget (or simply don't feel like leaving the house), you'll be glad to know that it's easy to re-create at home.
This copycat recipe calls for real pineapple juice and fresh ginger instead of a syrup. These ingredients are blended with coconut milk and matcha powder, resulting in a tasty beverage that replicates the flavors of the Starbucks drink. The best part? As with all copycat Starbucks recipes, you can adjust the ingredients to your liking to create your own perfect beverage.
Read on to learn how to make iced pineapple matcha drink at home, plus tips and variations. Cheers!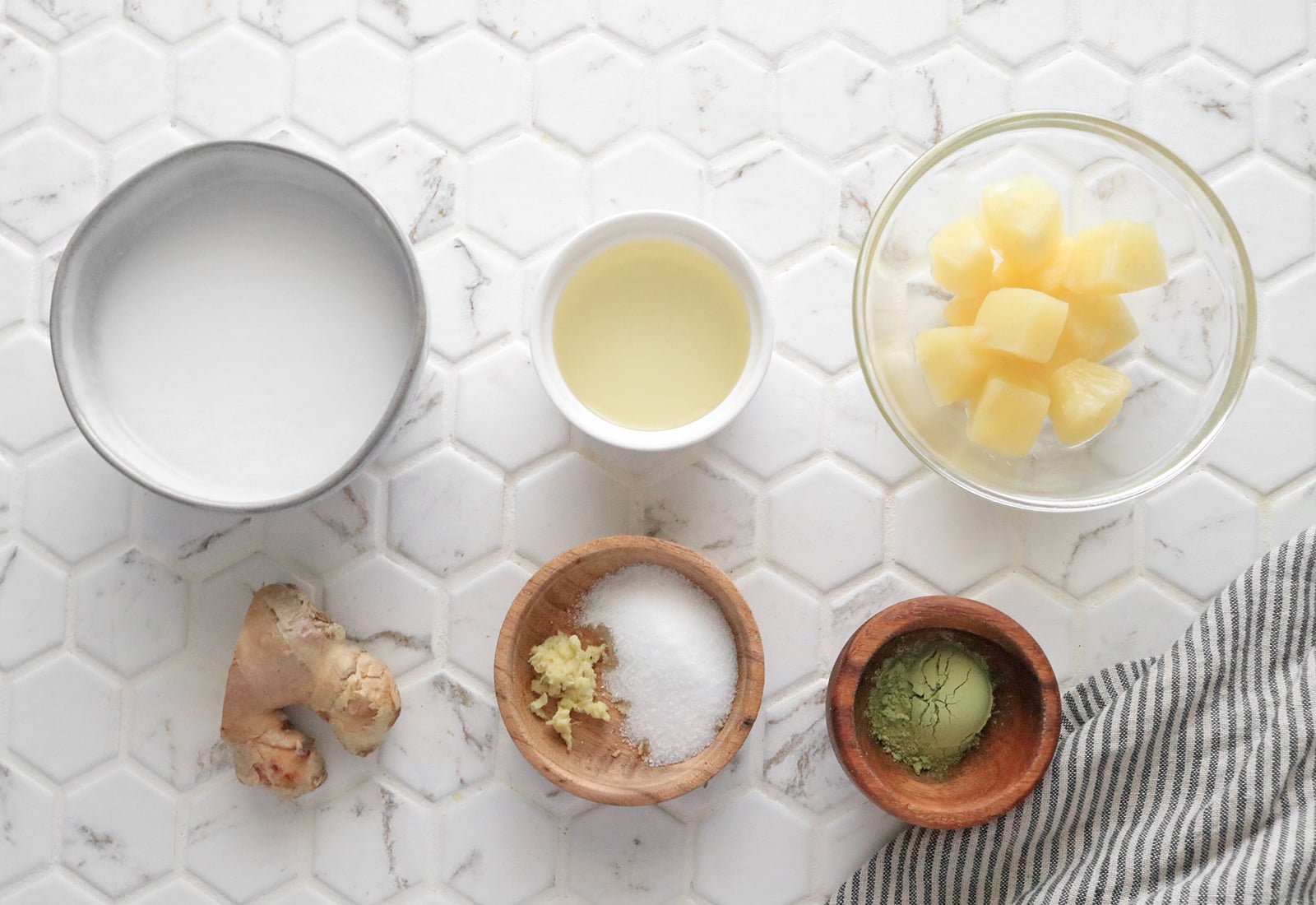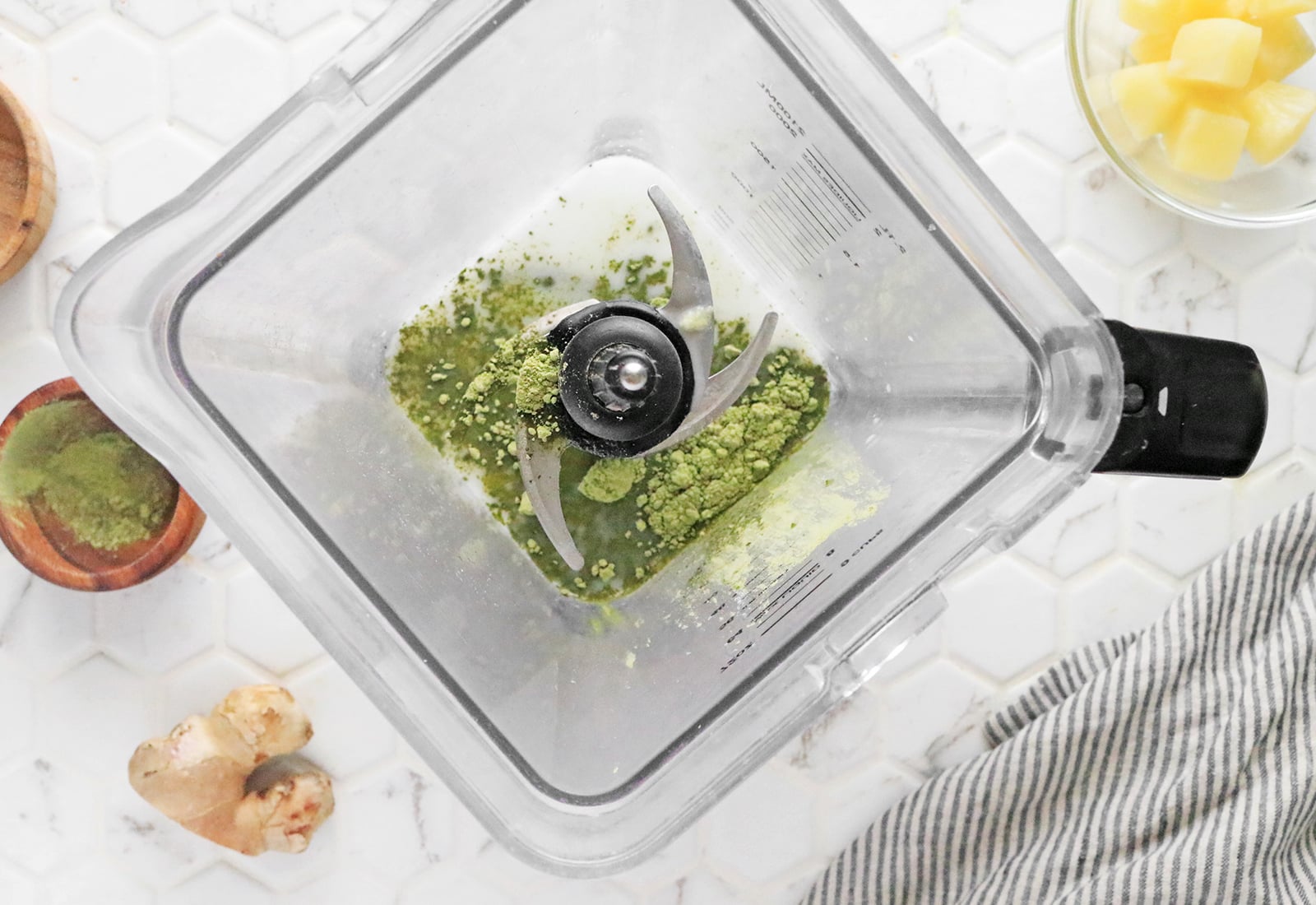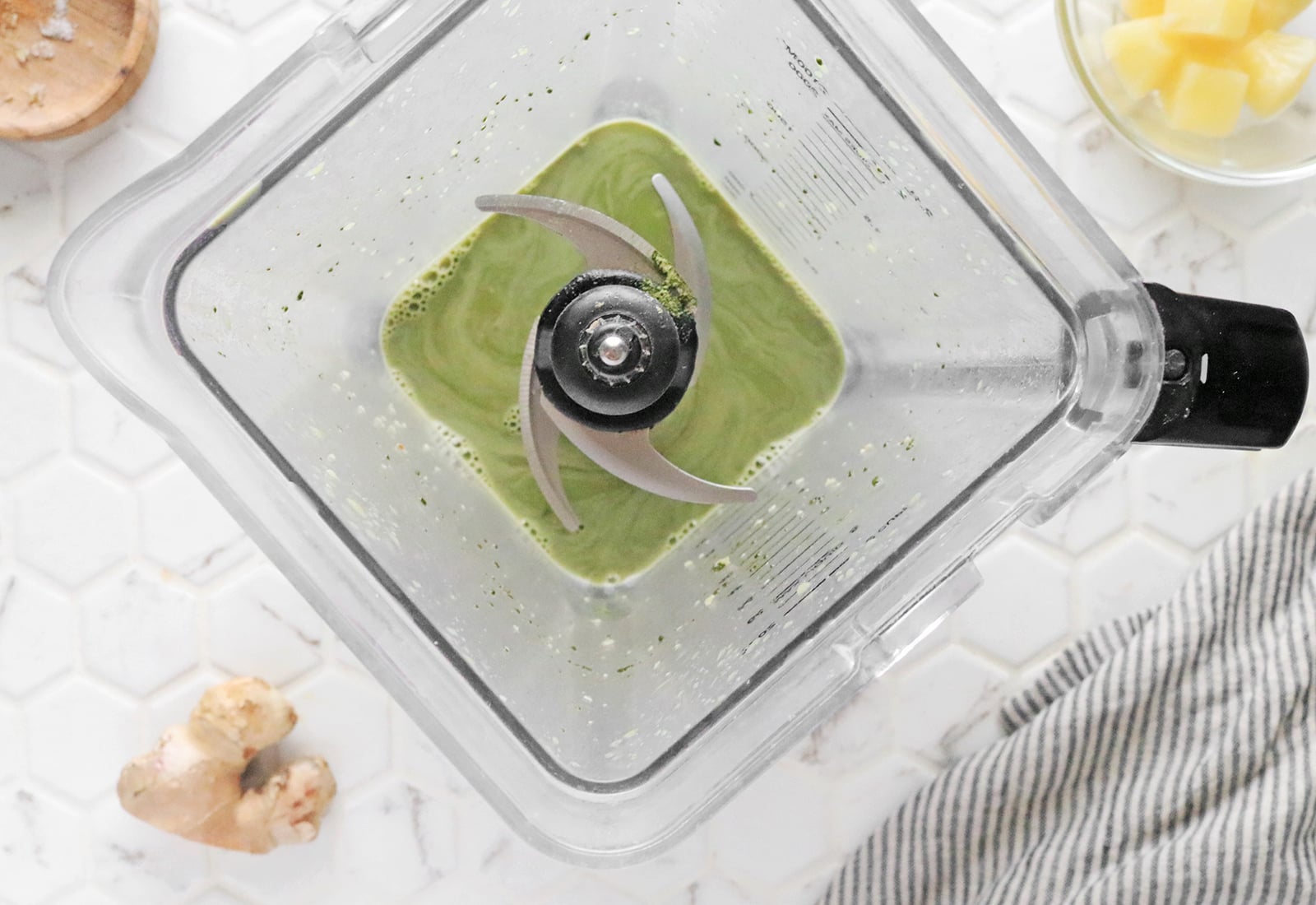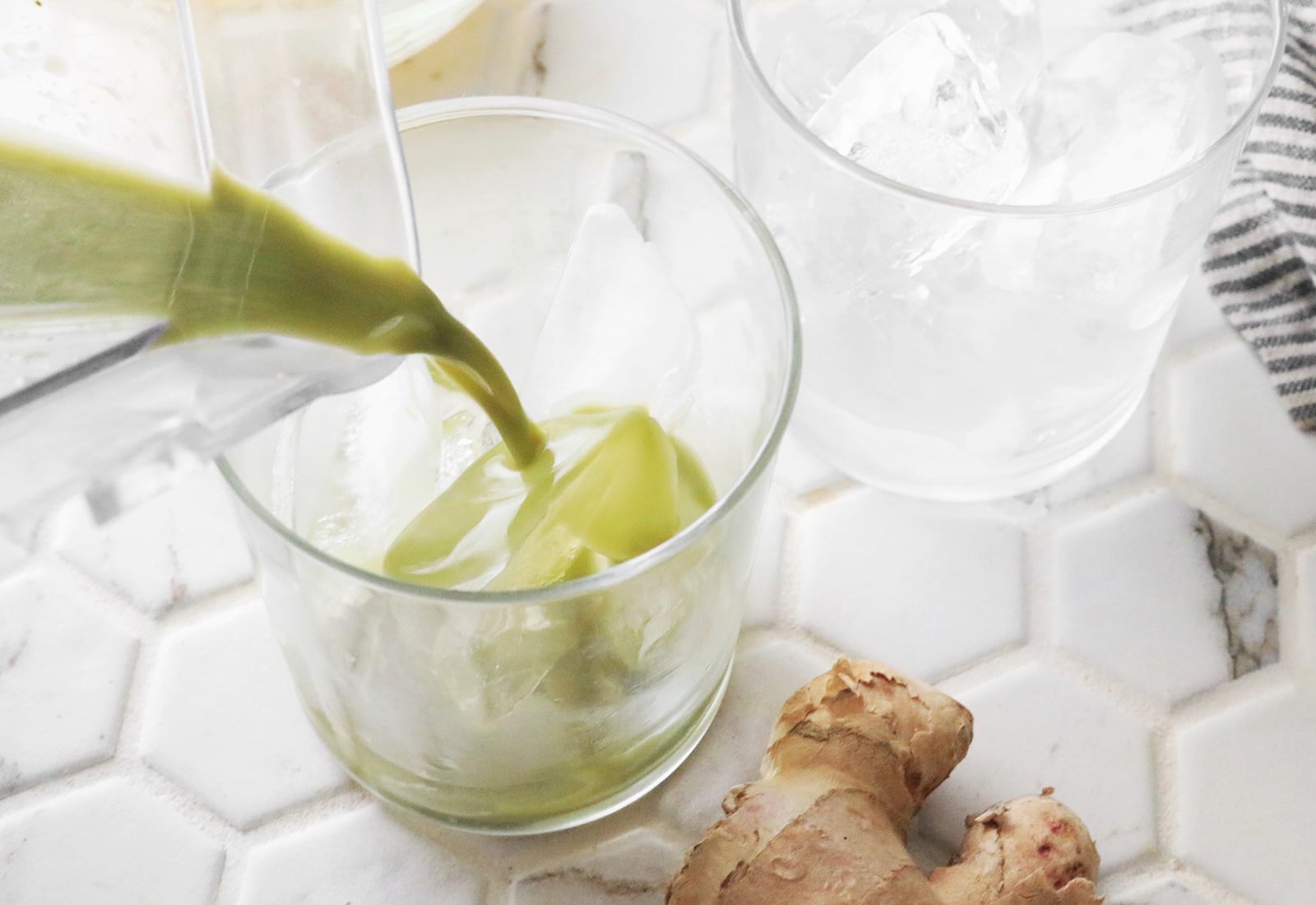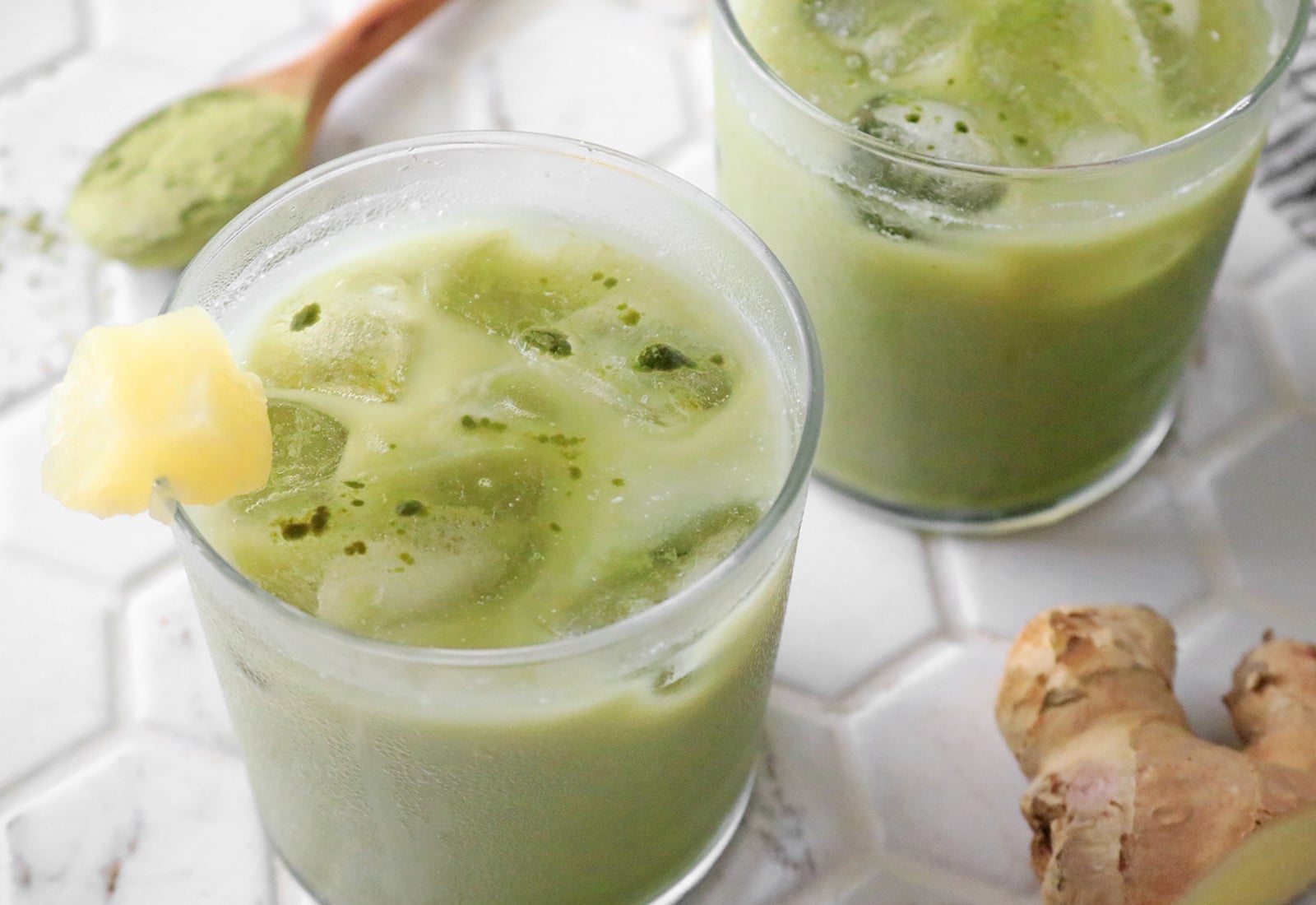 Copycat Starbucks Iced Pineapple Matcha Latte
Original Recipe by Kirsten Nunez
Notes
To avoid a watery latte, use frozen pineapple chunks instead of ice cubes. You can even make a batch, then freeze it into ice cubes for future lattes. Also, if you don't have fresh ginger, a pinch or two of ground ginger works great.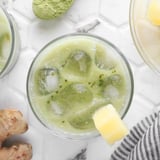 Ingredients
3/4 cup coconut milk
1/4 cup pineapple juice
2 to 3 teaspoons matcha powder
1/8 to 1/2 teaspoon grated fresh ginger
1 tablespoon sugar, maple syrup, or honey
Ice cubes
Directions
In a blender, combine the coconut milk, pineapple juice, matcha powder, grated ginger, and sweetener.
Blend until smooth and combined. Taste and add more pineapple juice, matcha powder, ginger, or sweetener, if needed.
Place ice cubes into two small glasses or one large glass.
Pour the latte over the ice. Garnish with a sprinkle of matcha powder and chunk of pineapple, if desired. Enjoy!
Information
Category

Drinks

Yield

2 lattes

Total Time

4 minutes, 59 seconds