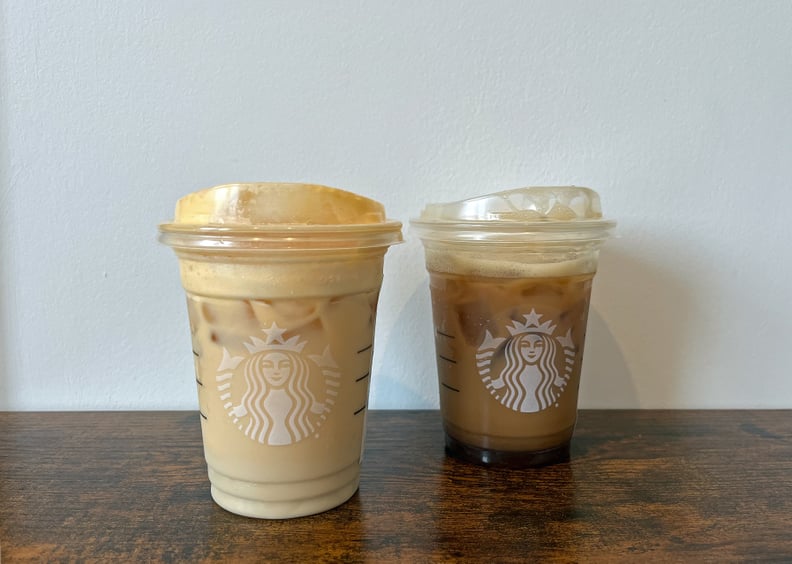 POPSUGAR Photography | Victoria Messina
POPSUGAR Photography | Victoria Messina
Try as I might to stay in summer mode indefinitely, Starbucks always manages to get me in the mood for sweater weather with its fall menu. This year, the coffeehouse is serving up autumnal realness with two brand-new drinks: the Iced Pumpkin Cream Chai Tea Latte and the Iced Apple Crisp Oatmilk Shaken Espresso. (Whew, try saying those fives time fast.) As someone who's Team Iced Coffee no matter the weather, I was thrilled to have some new cold sips to choose from and I gave them a try as soon as they dropped.
Released on Aug. 24 alongside the fan-favorite Pumpkin Spice Latte and other seasonal offerings, the beverages sound like a Mad Libs combination of previously released Starbucks concoctions. Not to be confused with the Pumpkin Cream Cold Brew, the Iced Pumpkin Cream Chai Tea Latte is inspired by a popular customization and tops an iced chai tea latte with pumpkin cream cold foam and a dusting of pumpkin spice. Somewhat similar to the Apple Crisp Macchiato, the new Iced Apple Crisp Oatmilk Shaken Espresso combines blonde espresso with oat milk and notes of apple, cinnamon, and brown sugar. Read ahead for my honest review of both drinks.
Starbucks Iced Pumpkin Cream Chai Tea Latte Review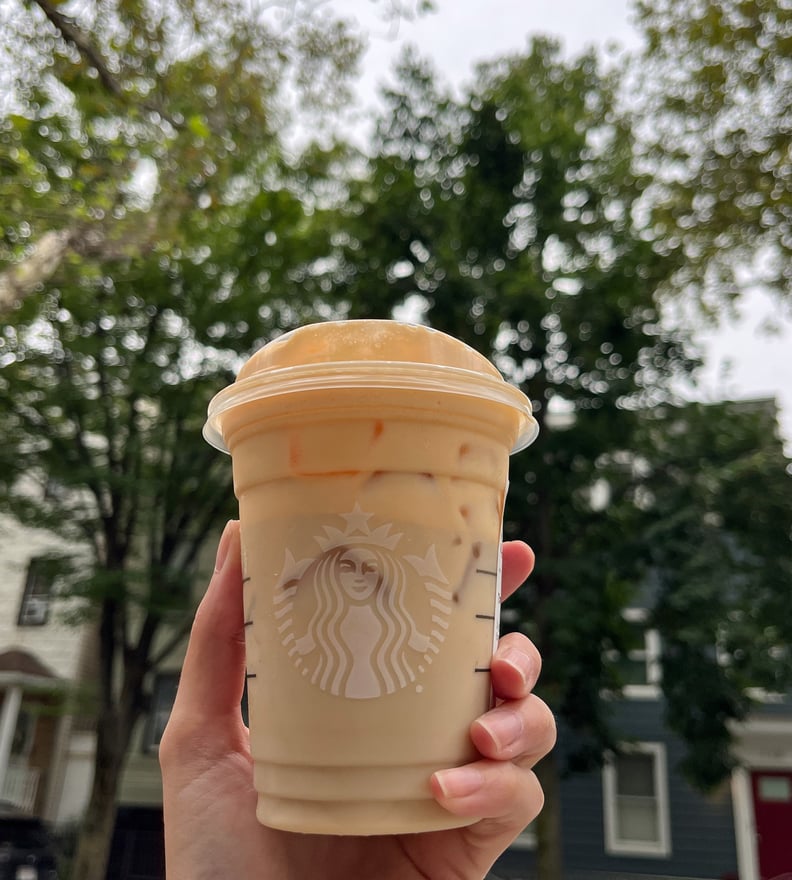 As someone who loves a good iced chai in the fall, I was pumped to try this one, but it wound up being far too creamy and sweet for my liking. It's basically pumpkin-flavored milk with hints of cinnamon. The overall color was a lot lighter than the official Starbucks photos made it out to be, and mine was missing the pumpkin spice dusting on top. If you don't necessarily want caffeine and are craving that pumpkin taste to get you in the fall mood, this one might be up your alley. If I were to order it again, I'd definitely ask for it "dirty" (aka with a shot of espresso) to cut down on that creaminess and add a coffee boost.
Starbucks Iced Apple Crisp Oatmilk Shaken Espresso Review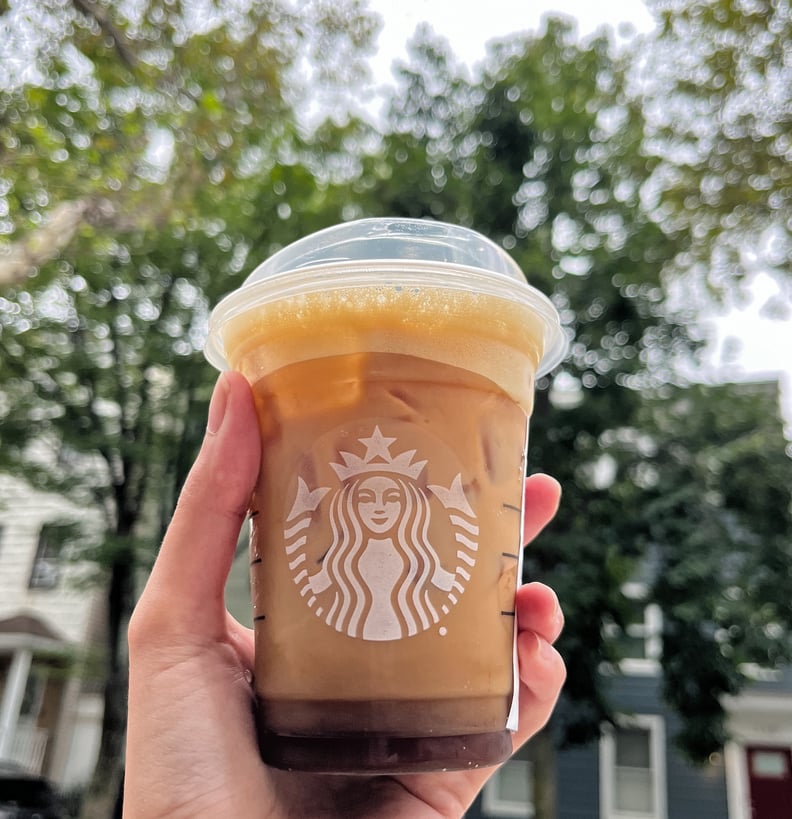 Praise be to the Starbucks menu developers, because this one's a bonafide fall banger. The apple flavor wasn't too overpowering or sweet, which I appreciate, and the oat milk added a subtle nuttiness to round out the taste. I couldn't really detect the brown sugar notes it's supposed to have, but honestly, they weren't needed. The espresso also provided the perfect amount of caffeine to kickstart my morning. Overall, I'll definitely order this one again, and it just might replace my go-to spurge order, the Iced Brown Sugar Oatmilk Shaken Espresso.