Starbucks Iced Brown Sugar Oatmilk Shaken Espresso Review
I Tried Starbucks's New Iced Brown Sugar Oatmilk Shaken Espresso, and It's Worth the Hype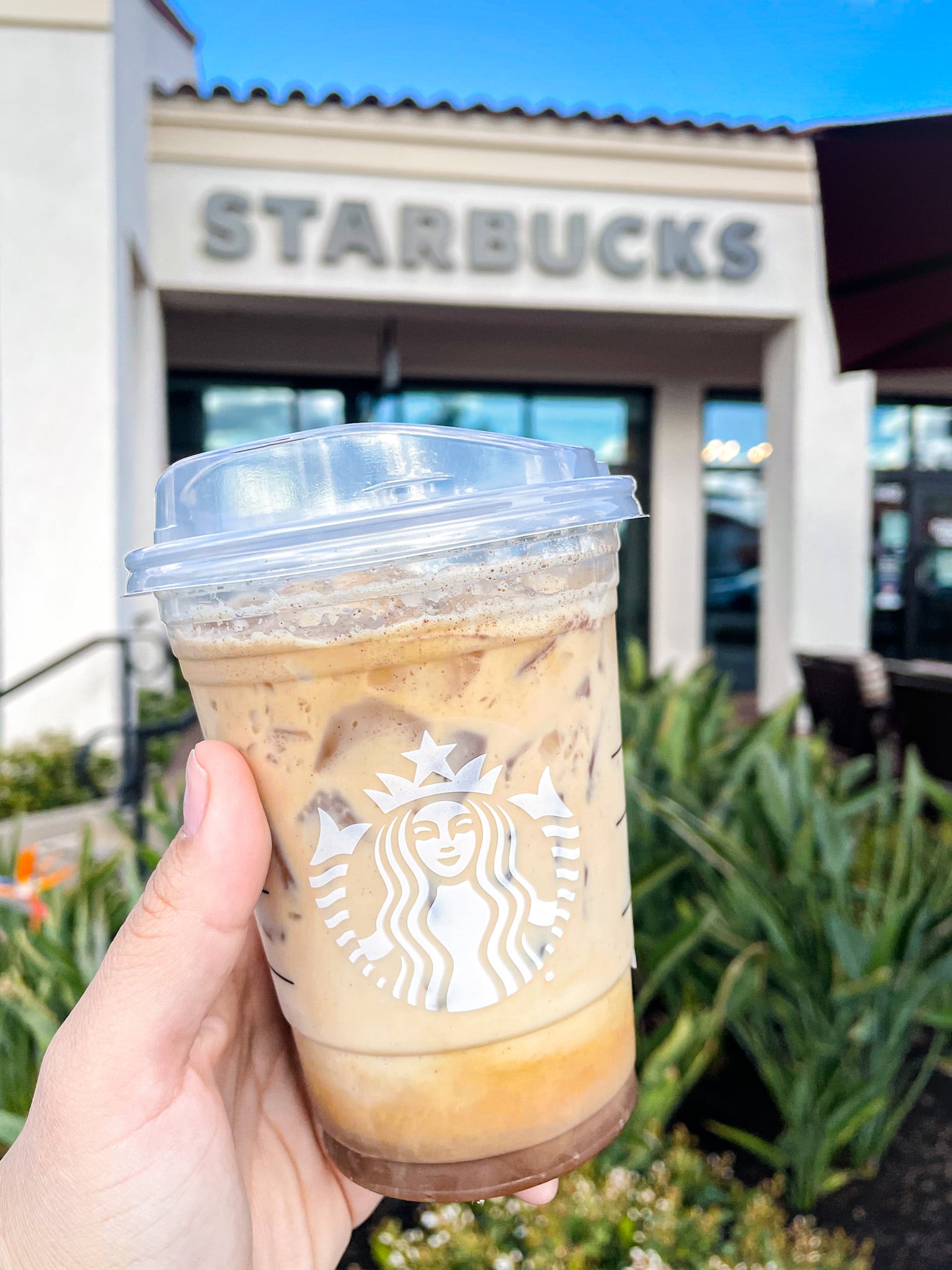 Starbucks released its newest cold coffee beverage, the Iced Brown Sugar Oatmilk Shaken Espresso, earlier this month, which immediately had coffee-lovers talking. The general consensus? It's the best thing the chain has released since the Salted Caramel Cream Cold Brew. I mean, I'm not really surprised, are you? Starbucks is known for constantly reinventing the wheel of caffeinated iced drinks, and even when I placed my order, the barista said, "Good choice; but fair warning, this drink is very easy to get addicted to." Now consider this my warning to you.
The drink is a new addition to Starbuck's permanent nationwide menu and features Oatly's plant-based oat milk, a nondairy milk alternative. I paid a visit to my local Starbucks to see what all the fuss is about and whether it's worth the almost six bucks.
What's in the Iced Brown Sugar Oatmilk Shaken Espresso?
The ingredient list for Starbucks's Iced Brown Sugar Oatmilk Shaken Espresso is as lengthy and complicated as the name. A grande includes three shots of Starbucks's signature Blonde espresso shaken with four pumps of brown sugar syrup, topped with a heavy splash of Oatly's oat milk and a few shakes of cinnamon powder. There's a lot going on, but it all comes together for a deliciously looking iced-coffee hue.
What Does It Taste Like?
One sip, and you'll see why this iced shaken espresso is turning heads. It is refreshingly sweet yet packs a strong punch of caffeine. I was a little apprehensive that the grande, which comes with three shots, would be too strong for me (the last thing I wanted was the uncomfortable caffeine jitters). My barista recommended toning it down to two espresso shots, and I'm so glad she did! I didn't taste an overwhelming amount of espresso, but it also didn't taste like I was drinking straight sugar.
I will say, make sure to stir or give your drink an extra shake before taking your first sip. Because the oat milk gets poured last, most of the espresso sinks to the bottom.
Is It Worth Ordering?
As someone who's a big fan of Starbucks's Vanilla Sweet Cream Cold Brew (top that baby with vanilla sweet cream cold foam, and you'll be in coffee heaven), I was really excited to try this new brown sugar iced espresso. And since my best friend didn't have anything but positive things to say, I figured I had to like it, right? Hell yeah, I did.
It's strong yet sweet but not too sweet, and it's a pleasant change from my boring, typical iced coffee with half and half routine. Not to mention, it's only 120 calories and 13 grams of sugar (a grande vanilla latte is 250 calories and 35 grams of sugar, for reference). If you find the drink a little too strong, like me, or sweet, you can always kindly ask your barista to adjust the number of espresso shots or pumps of syrup. The next time you're craving a refreshing iced beverage that'll also give you a bolt of energy, I'd definitely recommend hitting up your closest Starbucks to order one.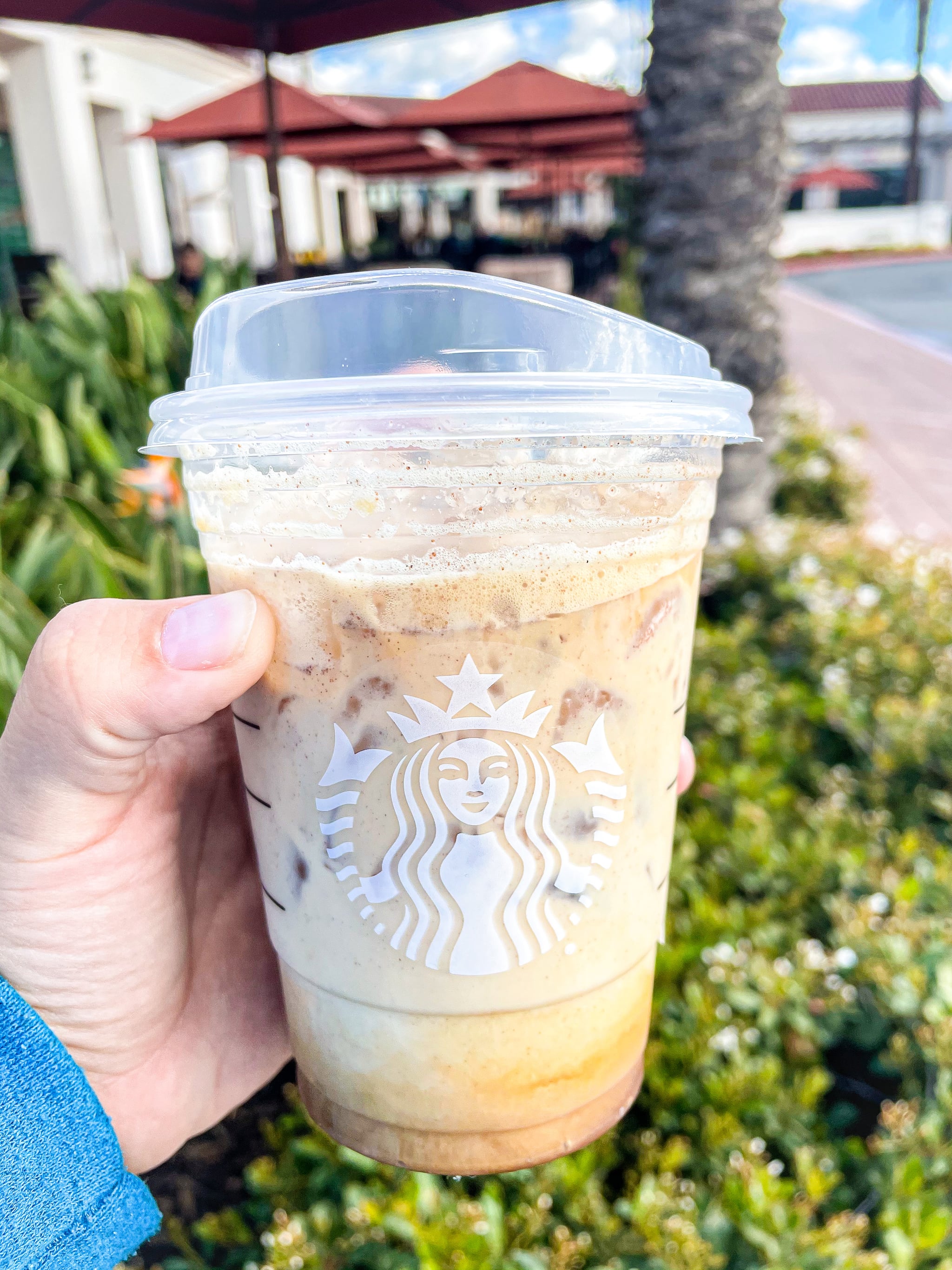 Image Source: POPSUGAR Photography / Emily Weaver