Princess Diana's Stunning Bathroom in Spencer Is Everything
I Can't Stop Thinking About Princess Diana's Gorgeous Bathroom and Shower in Spencer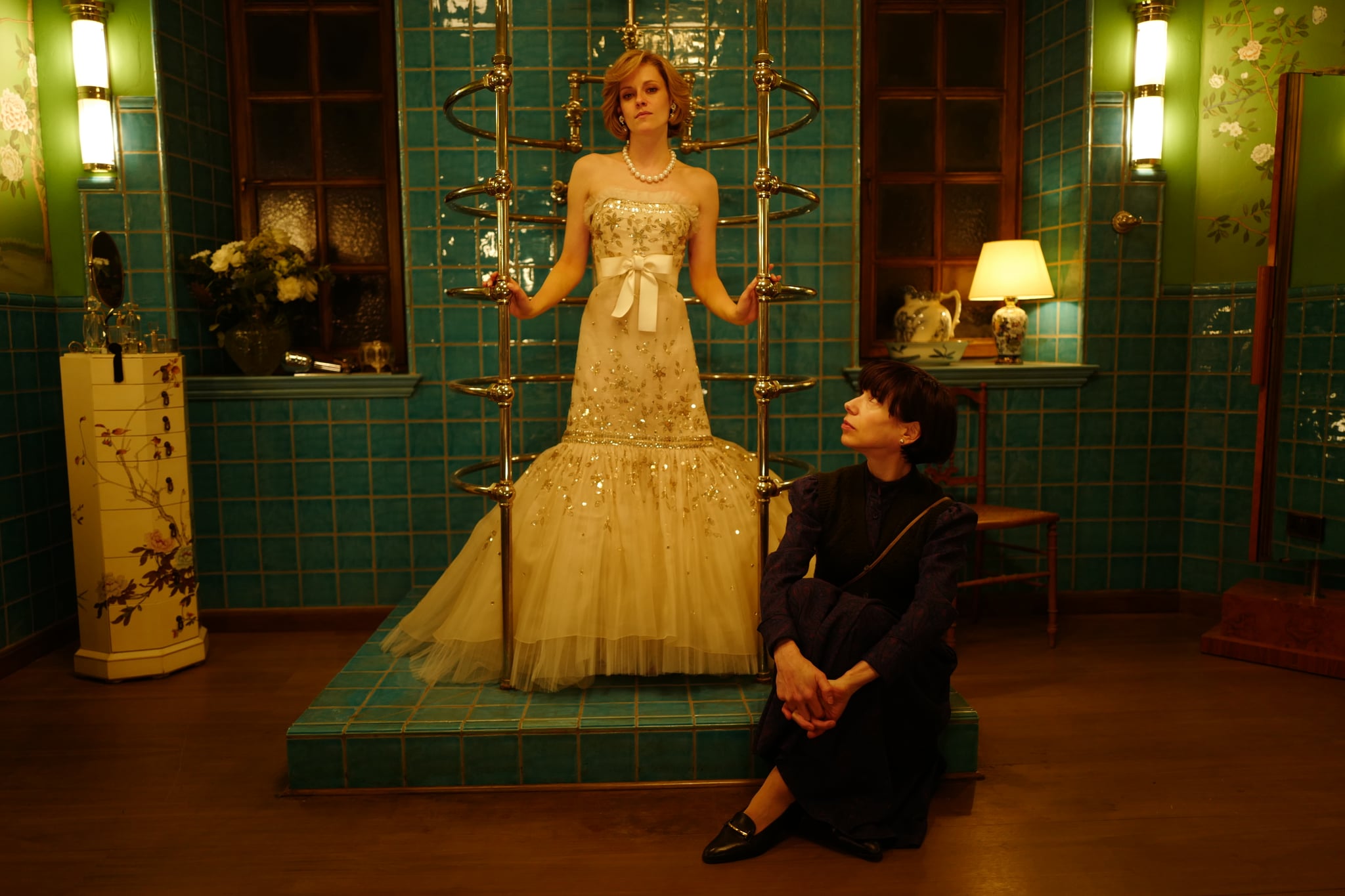 Image Source: Neon
Hello, Motion Picture Academy? I urgently request that the 2022 Oscars introduce an award for best onscreen bathroom, just so Spencer can win the yet-to-exist, though highly important, accolade. After seeing the film in theaters earlier this week, I haven't been able to stop daydreaming about Princess Diana's bathroom — and more specifically, her elaborate shower. In fact, the above photo is now the sole source of inspiration saved on my "Future Home" Pinterest board.
We don't get many glimpses inside Diana's lavish lavatory at Sandringham House during Spencer, but one memorable scene shows Kristen Stewart as the Princess of Wales washing up inside a rather peculiar-looking chrome contraption. Upon further research, I learned that said contraption is typically referred to as either a ribcage shower or needle shower, nicknames earned for its skeletal appearance and needle-thin water spouts, respectively. Popular in the 20th century, the style of shower features a system of semicircular bars that wrap around the body and spew out multiple tiny streams of water instead of the singular spout most modern-day showers feature.
According to Architectural Digest, Spencer's production designer purposefully chose a ribcage shower to symbolize that Diana is a "caged bird," trapped within her own family's home for the holidays and, even more, trapped in a loveless marriage and under the incessant scrutiny of the British press. Historical background and subliminal messaging aside, the shower is now at the top of my holiday wish list (you hear that, Santa?), no matter how impractical it may be for my tiny New York City apartment. It's like a personal car wash for your body (minus the giant rotating loofahs), and I weirdly don't even mind that the absence of a curtain would result in me nakedly mopping water off the floor every night. Something about those all-encompassing water spouts just screams luxury, and if I had showering in that beaut to look forward to each day, you'd catch me sprinting home like so: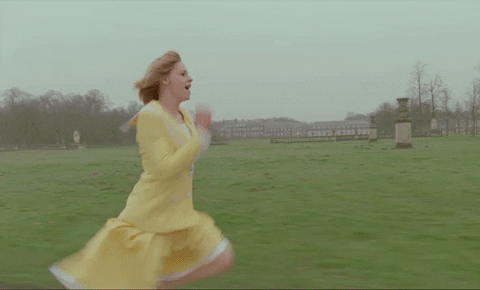 Image Source: Neon via Giphy
Although the shower is the true pièce de résistance, I must also acknowledge the general allure of its setting. The glossy turquoise tiles lining the walls and shower floor are undeniably soothing, somewhat reminiscent of calm ocean waters, and the lime-green walls decorated with white floral paintings only add to that nature feel. The pops of color are quite unexpected, too, considering the remainder of the palace's somewhat cold and stuffy aesthetic, and the perfume-topped drawer stand in the corner is the chic cherry on top. I love this bathroom even more than I love the castle's giant, cake-filled walk-in refrigerator, and that's saying a lot. I would, without question, take up permanent residence there — y'know, if it weren't a fictional bathroom from a movie set.
If the team who brought Spencer to life are thinking about a sequel, consider this my plea to shoot it entirely inside Diana's bathroom or, at the very least, to film more scenes in there. Give the people (it's me, I'm the people) what they want.