My favorite holiday is Halloween! I love that on Oct. 31, you can let loose your imagination and creativity! But I also know that life can get busy and planning what you'll be on Halloween sometimes ends up being a last-minute task that involves just seeing what you can do with what's in your closet. Here are 10 of my favorite easy-to-DIY Latin-inspired Halloween costumes for when that happens. I promise you already have most if not all of these things at hand.
Stylist Irma Martinez, who has worked with celebrities like Thalia, Sofia Vergara, Daisy Fuentes, and Eva Longoria, shares her most useful fashion secrets with POPSUGAR Latina. Find her book El Manual del Estilista on Amazon.
01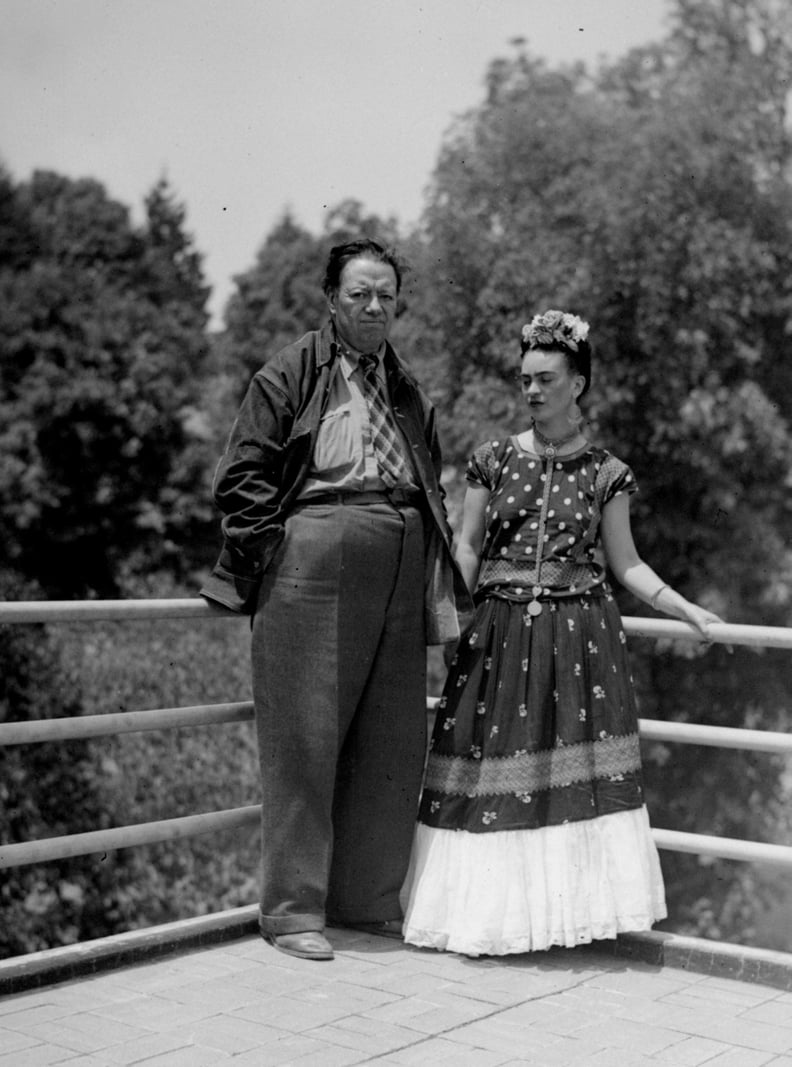 Frida Kahlo
She's my favorite — I dressed up as her a few years ago. Grab any dress (any, seriously!) or a mid or maxi skirt with an off-the-shoulder top; add a shawl, a flower crown, or fresh flowers from your garden; and don't be afraid of mixing and matching prints! Add accessories galore, and you'll be Frida in no time.
02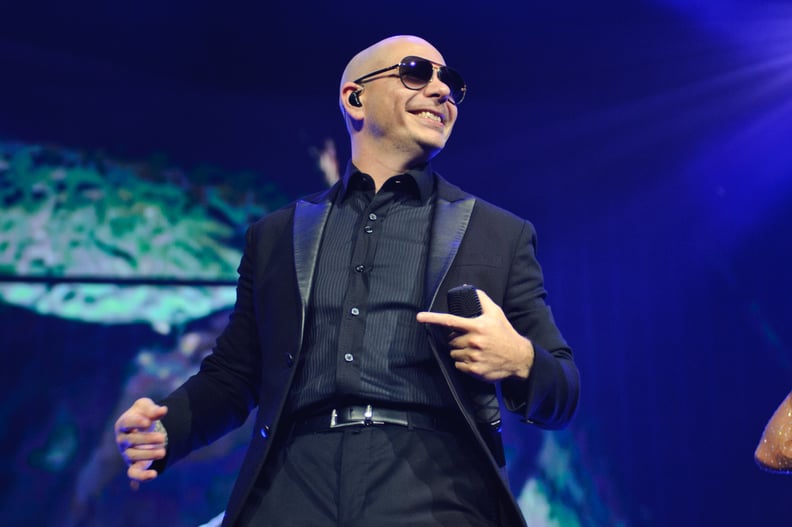 Pitbull
That business suit you got for that one job interview and never wore again will come in handy here. Reach for a sleek suit (you can borrow your SO's or brother's) or tight white pants with a tucked-in button-down shirt. Don't forget to wear dark sunglasses and your hair slicked back.
03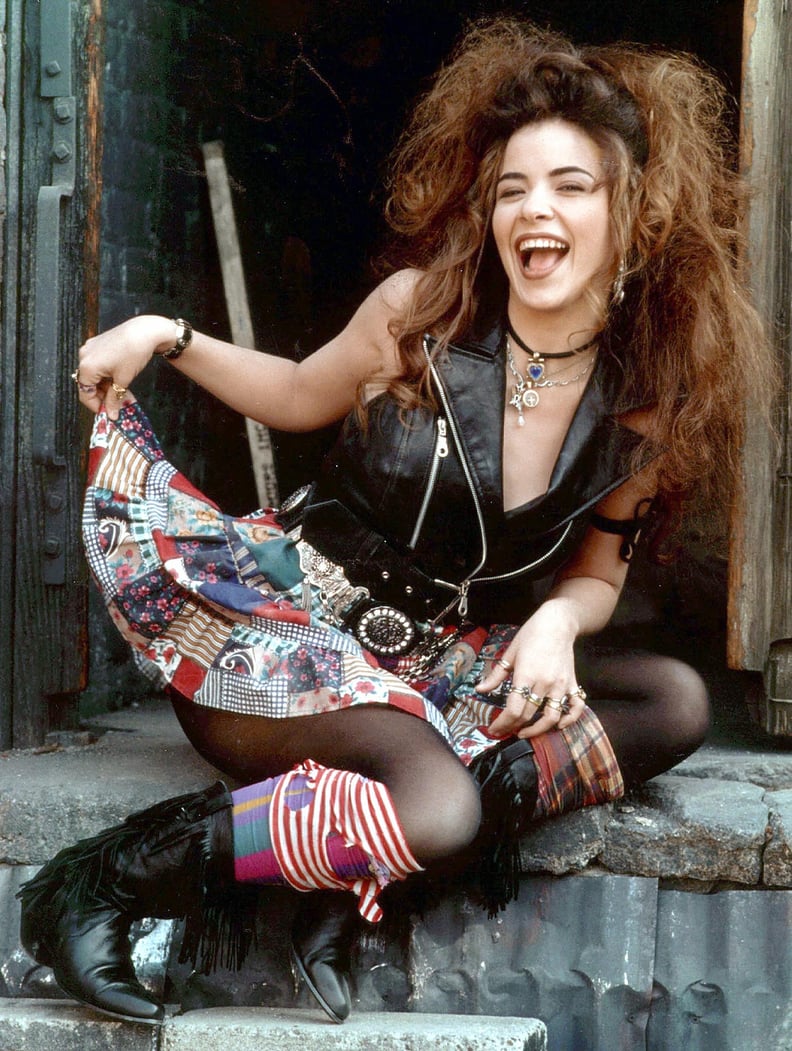 Gloria Trevi
Gloria Trevi always had a lot of fun in the '80s, so don't be afraid of grabbing a few different random and clashing pieces from your closet — I suggest a crop top and a miniskirt — and add your old ripped tights and combat boots. Remember that she was the queen of "Pelo Suelto" so use tons of hair spray to achieve her wild hairstyle.
04
Evita Perón
Evita was known for her timeless elegance, so grab your quinceañera dress, black-tie wedding go-to outfit, or any '50s-style puffy dress, add a flower as a pin, and wear your hair very sleek and in a tight, low bun with clean makeup.
05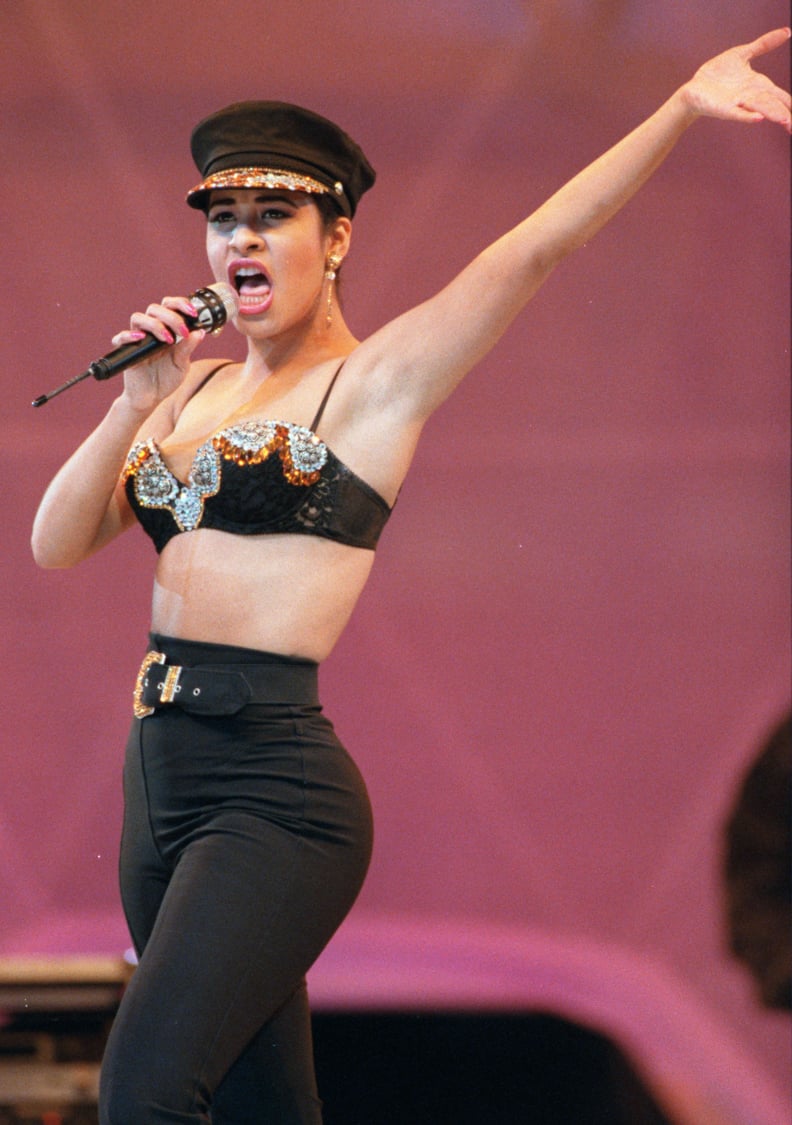 Selena
Another of my favorites! Selena was daring as the first Latina to perform in a bustier. Pick any black bra from your drawer and add some rhinestones and studs — any excuse to use a bedazzling tool. Put on your high-waisted black leggings or jeans, a big buckled belt, and some black booties, and don't forget to complement it with red lipstick.
06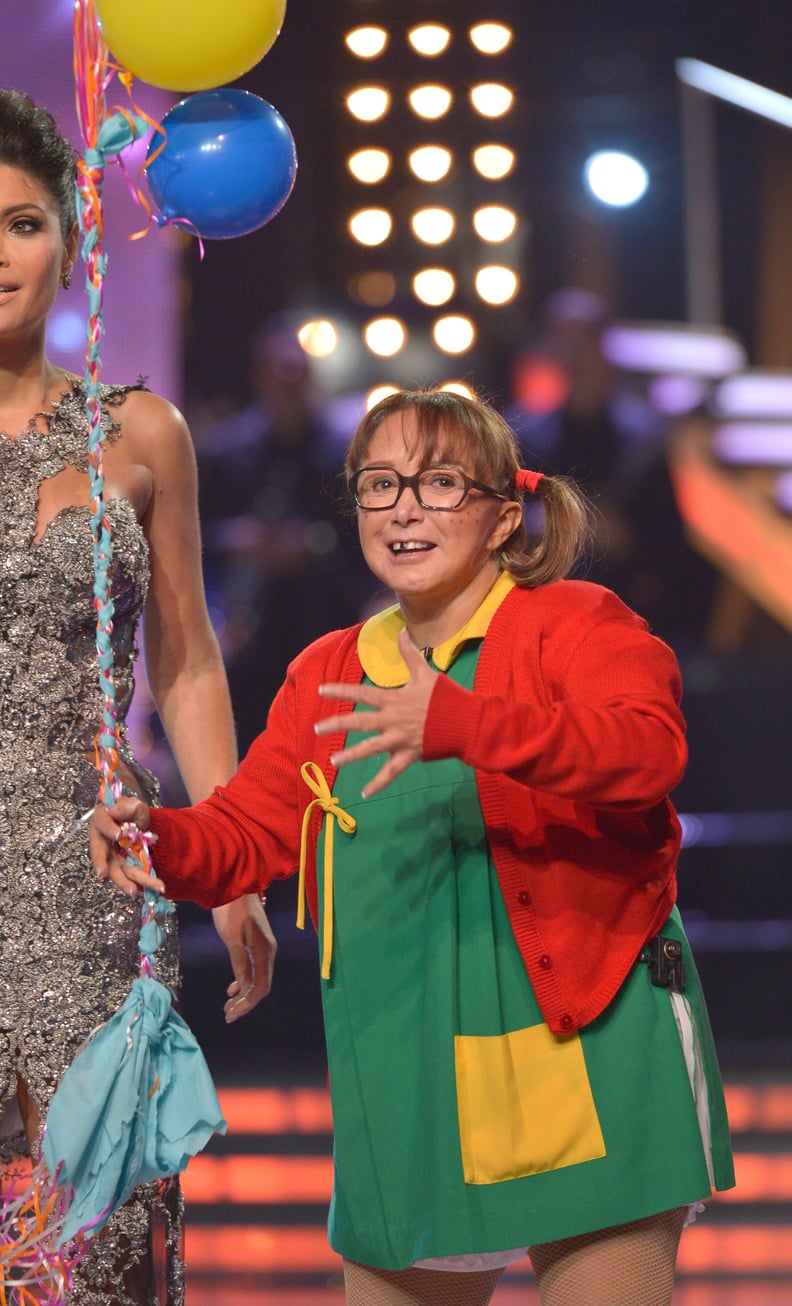 Chilindrina
Even though this outfit is all about the makeup, you still want your outfit to make it clear you're going as El Chavo's favorite sidekick. Wear a green minidress with white shorts underneath, a red cardigan, white socks, and your black school penny loafers. The main part is to add some glasses, draw on some freckles, paint your front tooth black, and sport her uneven pigtails.
07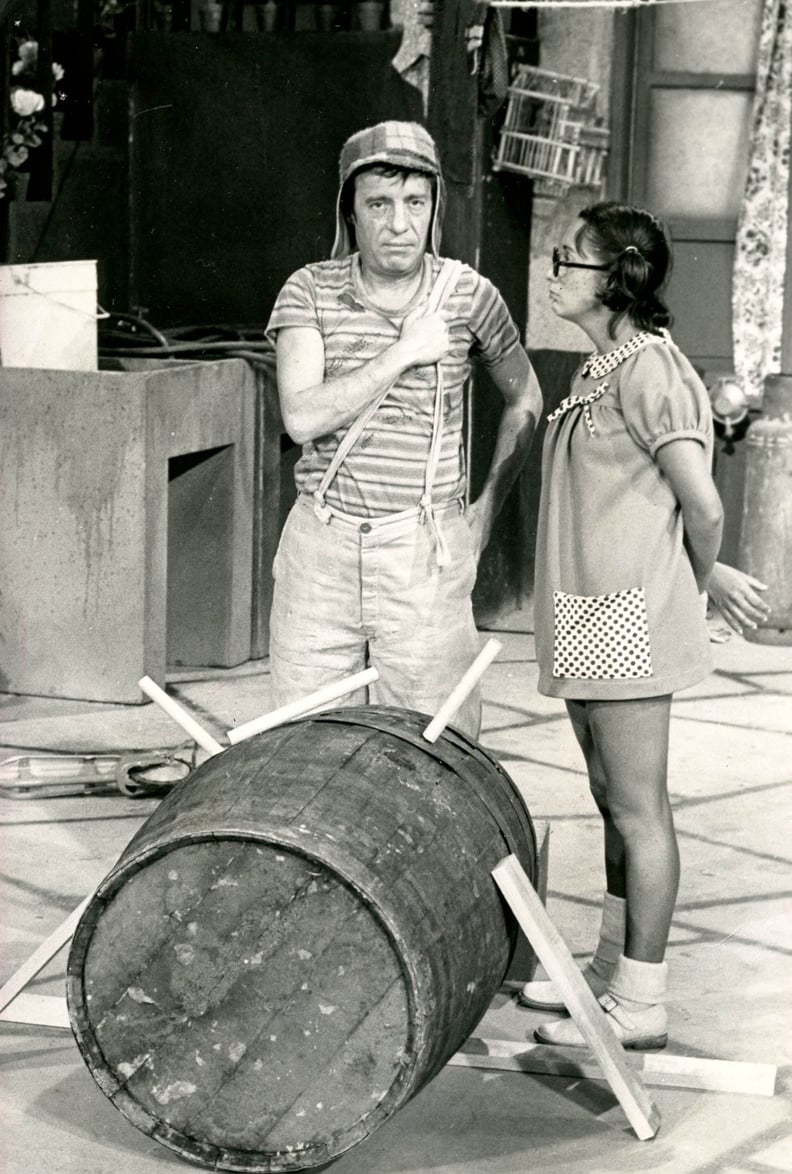 El Chavo
Talking about El Chavo del Ocho. You can go as everyone's favorite childhood character if you wear cropped khaki pants or shorts, a striped t-shirt, colorful suspenders, and some laced-up booties (even your combat boots would look great). Make it your own with your favorite cap!
08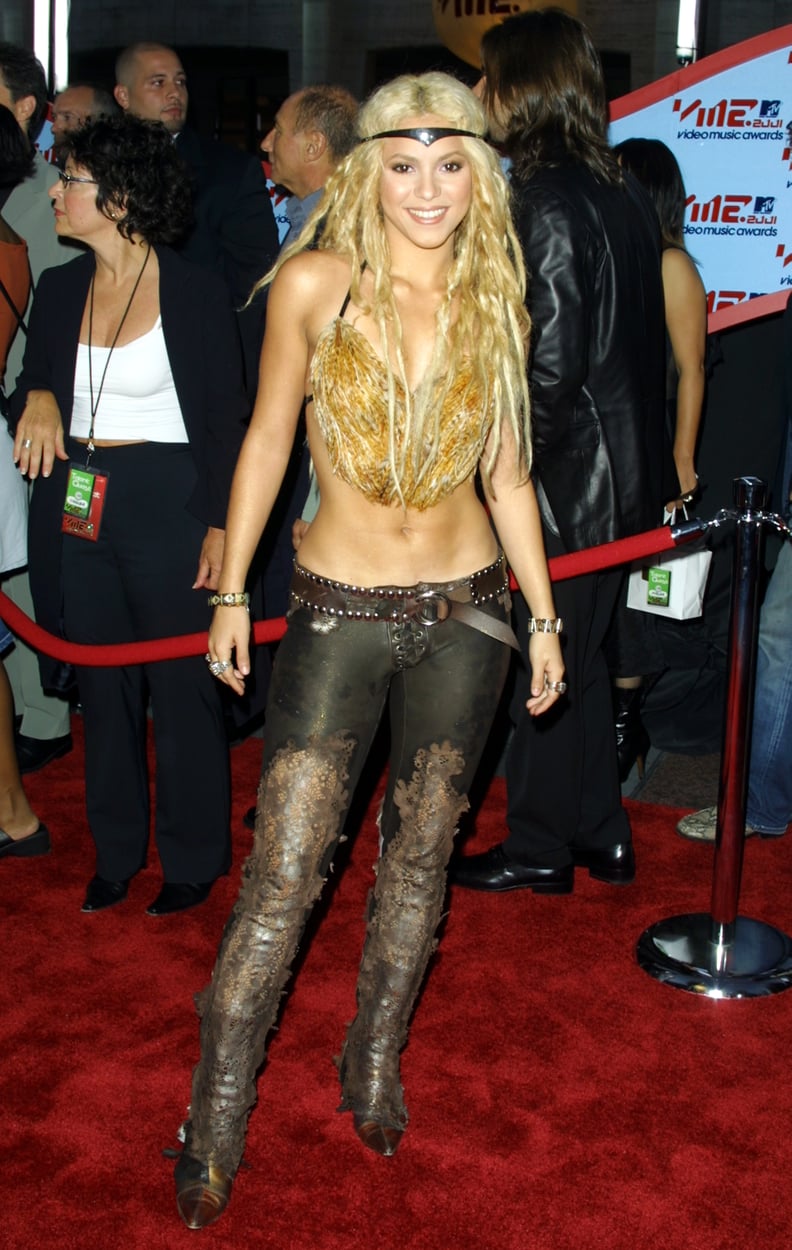 Shakira
To achieve Shakira's iconic crossover look, grab those suede or leather pants we know you have in the back of your closet and pair them with a bikini top. Go "Pies Descalzos" if you're hosting a party at home. A blond curly wig would be ideal.
09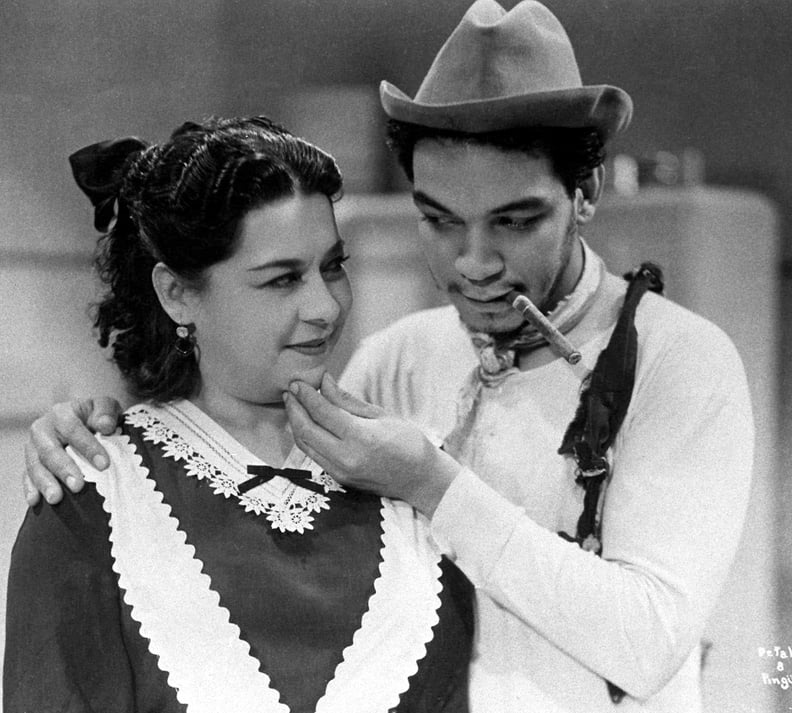 Cantinflas
The most simple costume to put together with pieces you already own. All you need is a long-sleeved white tee, a red bandana around your neck, brown pants, and a DIY paper hat. Don't forget his iconic mustache.
10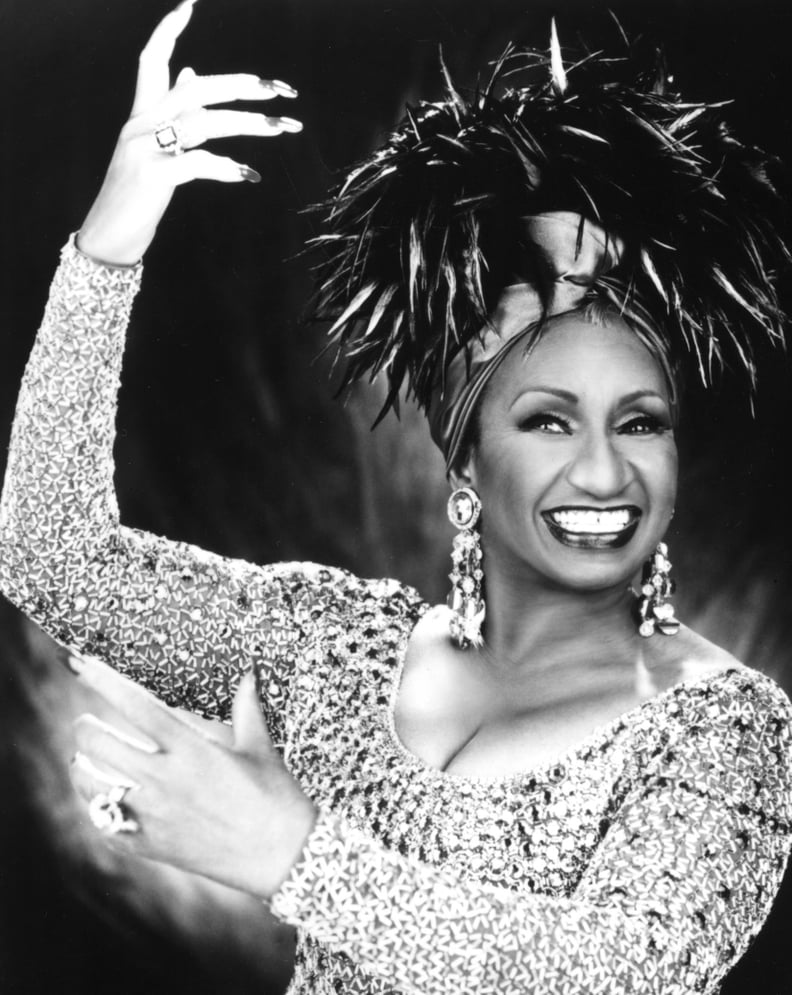 Celia Cruz
If you have a megafitted beaded dress and oversize accessories, get them out of the closet! They will be the perfect pieces for your Celia costume. Add a crazy-colored wig (she wore blue, pink, yellow, and more) and go for colorful makeup.