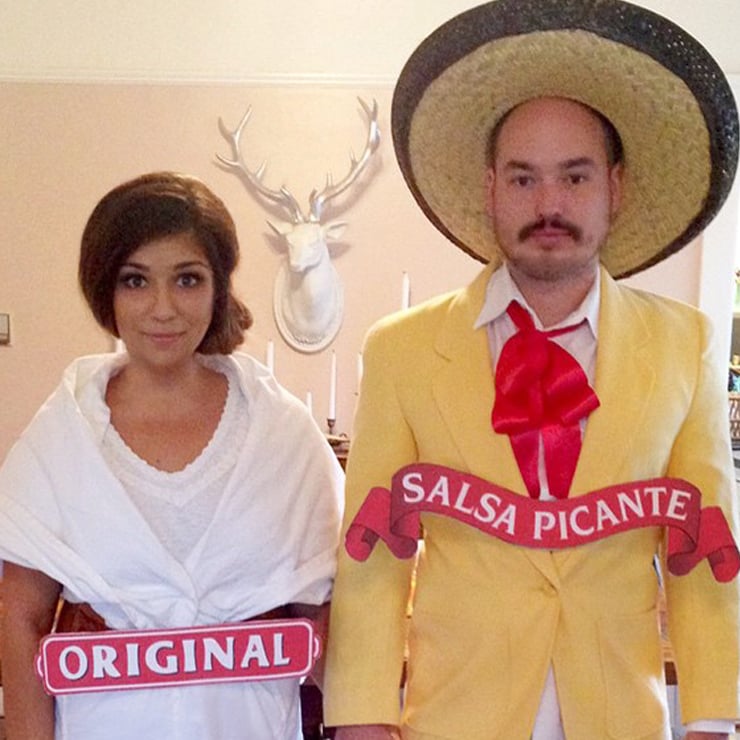 Store-bought and one-and-done Halloween costumes are easy — sometimes you just don't have time! — but we think we can all agree that DIY outfits are always the best! Plotting to find the perfect pieces in your closet, hitting the craft store for cardboard, tape, glitter, and more, while sitting at home putting everything together can't be beat if Oct. 31 is one of your favorite days of the year.
This Halloween, we have the perfect DIY costume whether you want to go solo or as a couple (or maybe even frenemies): Cholula and Tapatío. You can be the bottle or the character in the label, go simple or all out, but we can almost guarantee you'll take the prize for most original. Scroll ahead for ideas!
01
Get artsy with your bottle props with a little (or a lot) of red tape and some paint.
02
To bottle or not to bottle, that is the question! If you decide to go as the characters instead of the hot sauce, jazz up the Cholula lady's and Tapatío man's classic outfits with signature banners to make your costume clearer.
03
If you're coupling up for your Halloween costume, have your SO dress as the Tapatío man and opt to go as the bottle with a screen-printed orange dress.
04
You only need to dress your upper half to go to as a Cholula bottle. This hands-free bottle DIY costume sits at your waist.
05
Don't overcomplicate things. A simple white dress and a basket full of Cholula is the easiest DIY. Tapatío men can get creative by using a ribbon as their bow tie.
06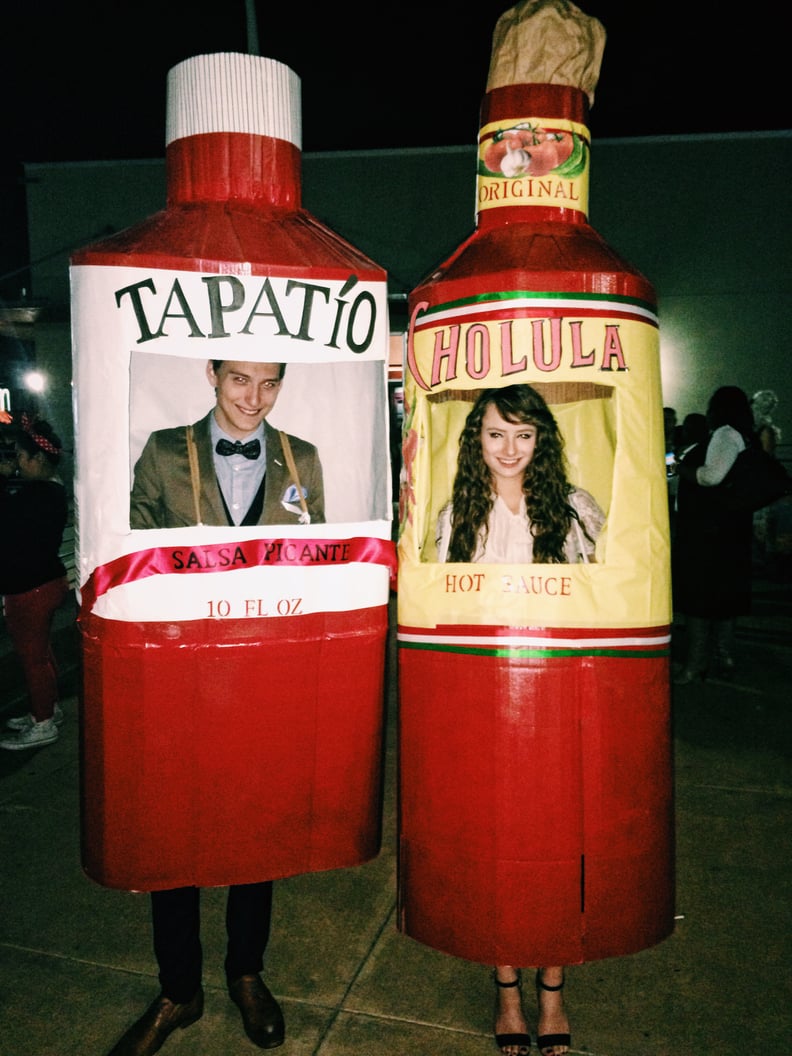 07
If you're flying solo as the Tapatío man, round up a couple of pet sidekicks and dress them up as mains such as hot dogs (or perhaps tacos).
08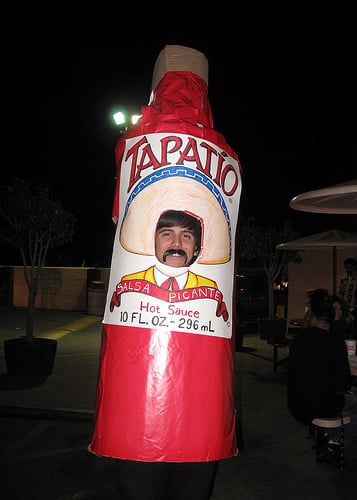 This Tapatío costume is perfect for DIY-ers on a budget. But don't forget blue contacts for extra points on accuracy — yes, the Tapatío man has light eyes!
09
Have some fun with a fake mustache, a wig, and a vintage jacket to re-create this Tapatío costume.
10
The Cholula lady is so feminine! Add a fun touch to your costume with a cute bun and a drapey white dress. Make his bow tie silk and you'll be oh so fancy.