We can't wait for season four of Jane the Virgin to start, and while we have been siting here waiting for that to happen, we've been pondering ways we could channel our favorite characters from the show this Halloween. Each and every single one of them has such a distinctive look and attitude, we thought it could be fun! So we've rounded up 14 easy ways you can DIY your way to Jane, Michael, Rafael, Rogelio, Xo, Petra . . . you know, everyone!
01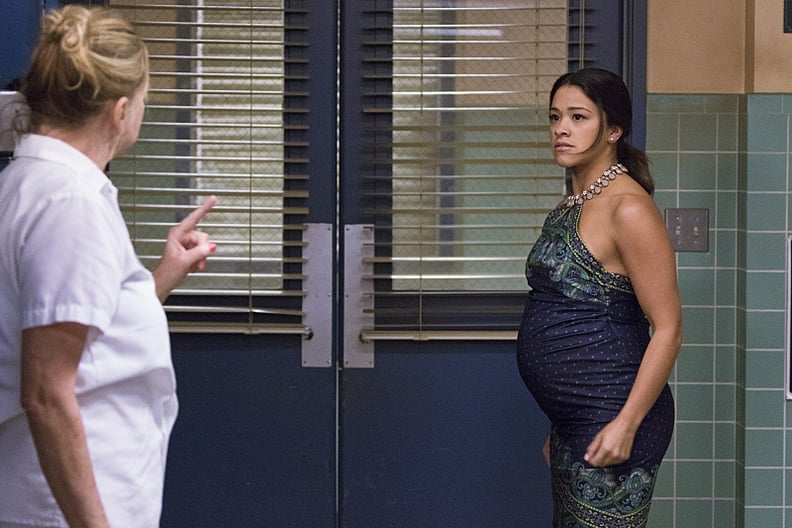 Pregnant Jane
What to wear: If you're looking to go all out with your Halloween costume, why not wear a fake pregnancy bump? Wear a tight printed dress over it with a chunky necklace to imitate the Marbella's waitress uniform.
How to act: Greet everyone by saying, "welcome to The Marbella," then make sure you have plenty of drama surrounding you at all times.
02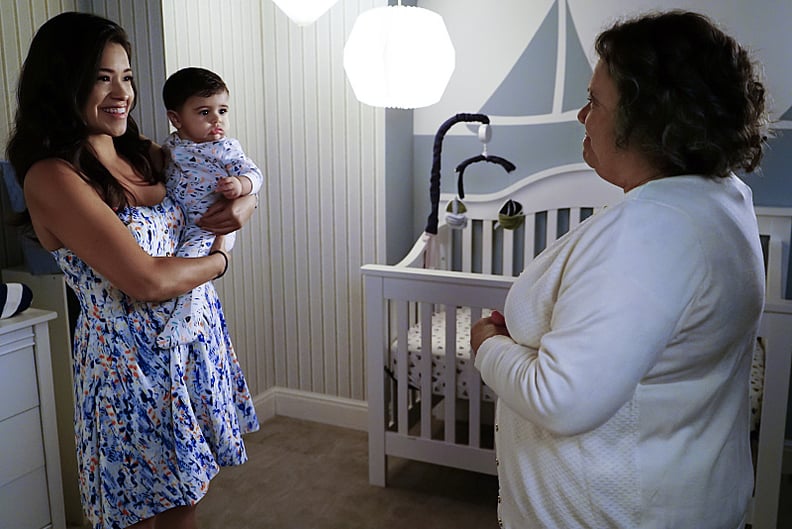 Mom Jane
What to wear: Once Jane had Mateo, her style became comfy and girlie. Sport a floral minidress and don't forget Jane's signature long, black wavy hair — fake it with a wig if necessary.
How to act: Protective of everyone and everything! Mom Jane is a little freaked out after Mateo had, ahem, a little run-in with a certain villain.
03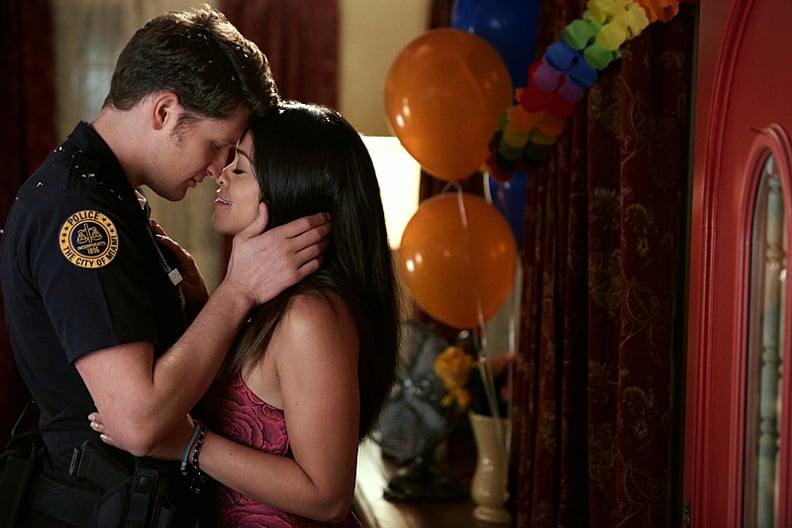 Michael
What to wear: This one is an easy one. If you were #TeamMichael, get your SO to dress up as a Miami police officer. Either have him wear all blue and fake the badges with construction paper drawings or go fancier with a store-bought outfit.
How to act: The Michael in your life needs to be trying to solve a major crime but also making it clear he wanted to spend every minute of his life with Jane — RIP Michael; his death still hurts. If there's a Rogelio around, have him call Michael his "brogelio" all night.
04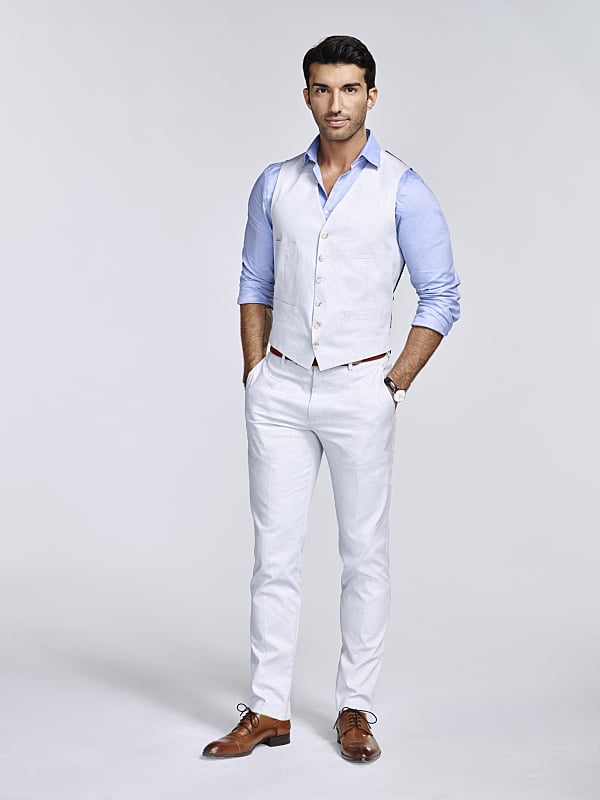 Rafael
What to wear: Rafael is all about those Miami shades. Make a friend or SO wear pastels from head to toe and don't forget to have them smirk!
How to act: Your Rafael should be all suave and smooth. Make sure he's also constantly telling you he loves you as Jane — but just in his head, because Rafael never confesses out loud.
05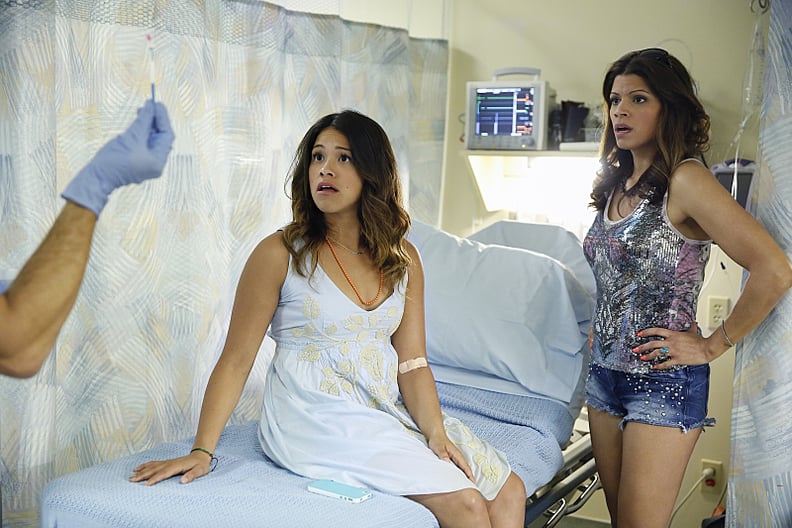 Xiomara
What to wear: Supershort jean cutoffs and a tight tank top or go all out with a cocktail performance-ready dress.
How to act: Show off your singing voice any chance you get and also get a little too drunk because that is what Xo would do.
06
Rogelio
What to wear: A fitted and colorful shirt and pants combo, plenty of face and hand moisturizer, and hair gel.
How to act: Super dramatic! Also make sure you're attached to Twitter and constantly speaking in hashtags.
07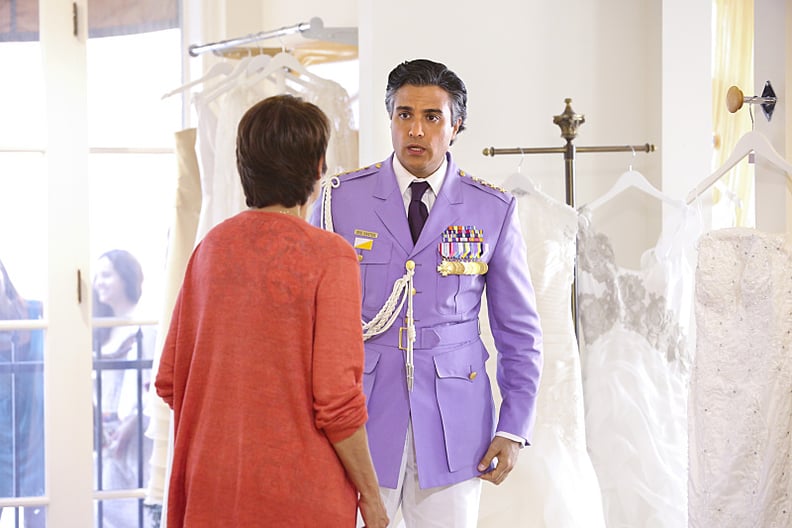 Rogelio as Santos in The Passions of Santos
What to wear: A purple military jacket and white pants — duh!
How to act: Like El Presidente! Boss everyone around just a little bit but also know they're all out to get you. That's OK because you'll come back from anything, even back to life after you drown.
08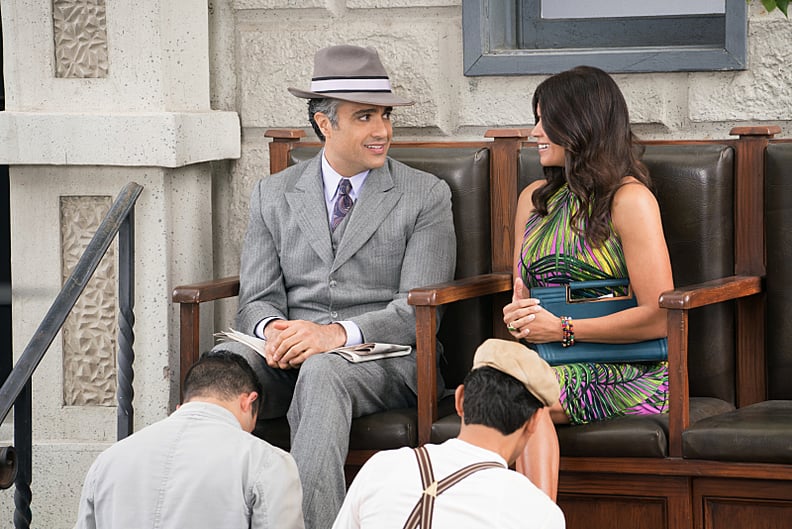 Rogelio as Tiago in Tiago a Través del Tiempo
What to wear: A three-piece suit and matching hat.
How to act: Like you just went back in time to prevent the market crash.
09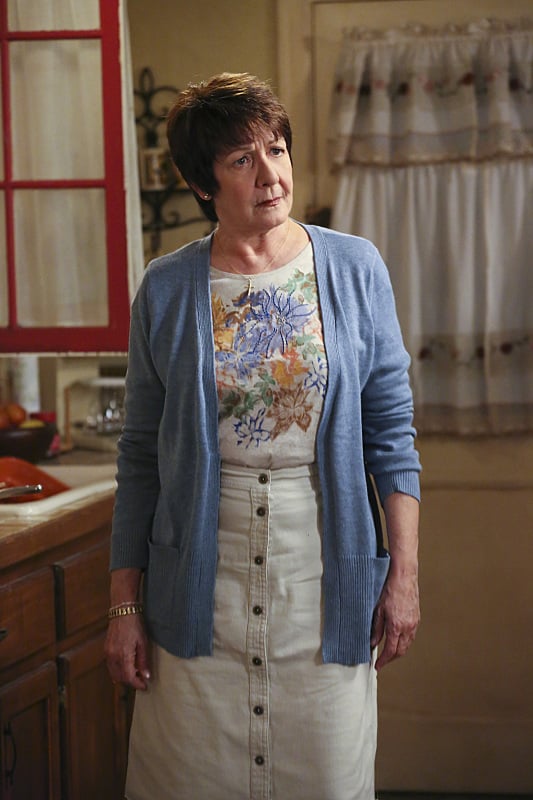 Abuela
What to wear: A midlength dress or skirt and always (always!) a cardigan.
How to act: Like the wisest human on Earth; you know how to go through life without ever making a mistake.
10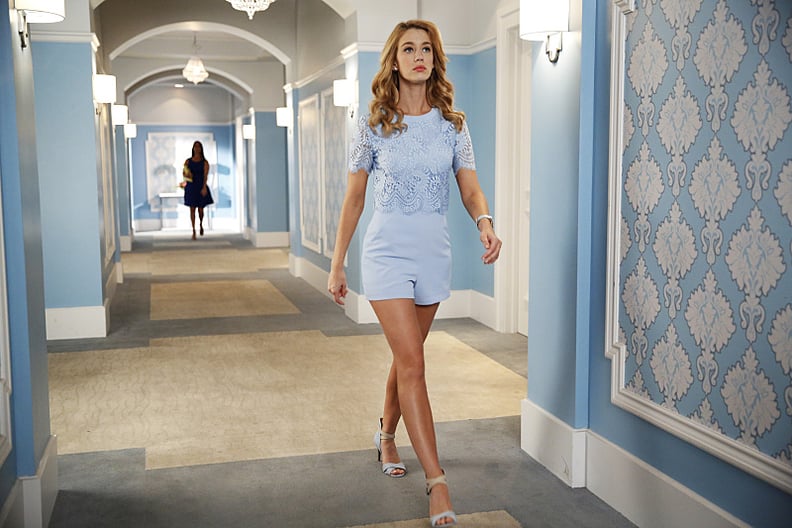 Petra
What to wear: Put on a blond wig and wear matching shorts and a top or a supershort dress and heels.
How to act: A little crazy. Petra has had her ups and downs, but you must always remember she's capable of anything.
11
Anezka
What to wear: Mousy brown hair and a Marbella waitress dress is a must!
How to act: Pretend you have no idea what's going on, then when everyone least expects it, turn around and be the evil twin we all knew you secretly were!
12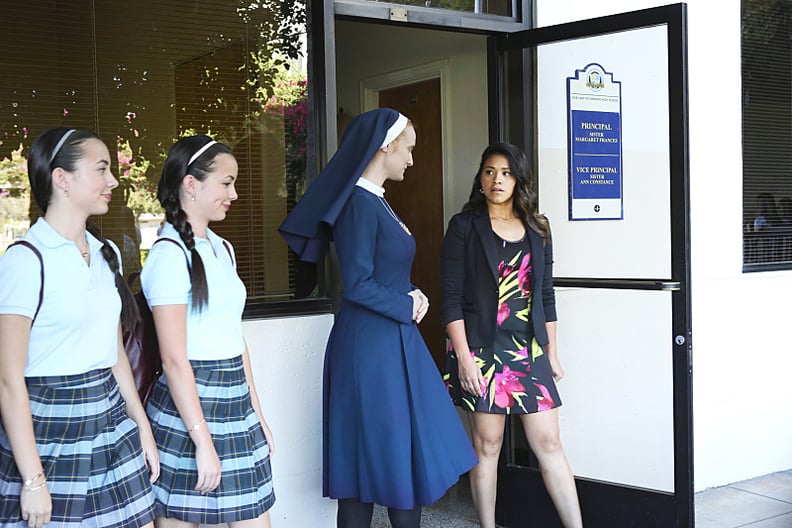 Valeria and Victoria
What to wear: If you and a childhood friend were looking for an excuse to dust off your old school uniform, this is it — without having to be Britney Spears in ". . . Baby, One More Time."
How to act: Selfie your way through the party, then tell everyone about your fashion blog.
13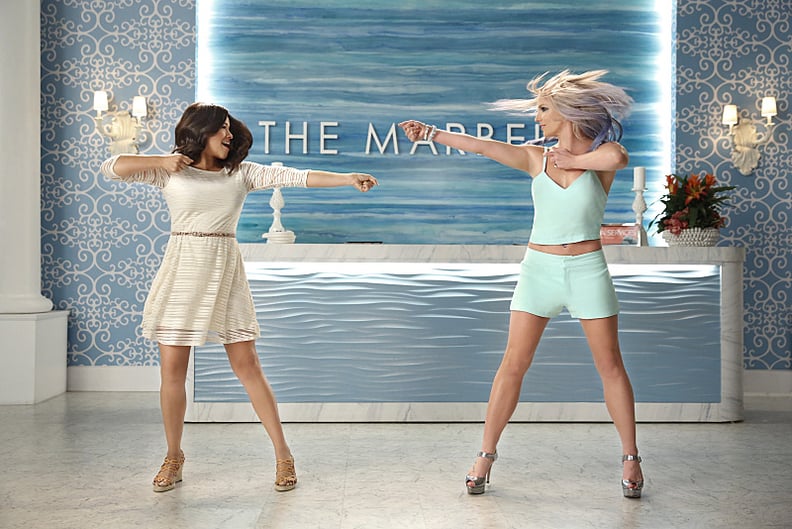 Jane and Britney Spears
What to wear: The ultimate mashup costume, if you're Jane wear a white minidress with a gold belt. Your Britney should sport a blond wig with purple tips and a matching light blue set of shorts and a tank top.
How to act: Break into choreography at every song that comes on.
14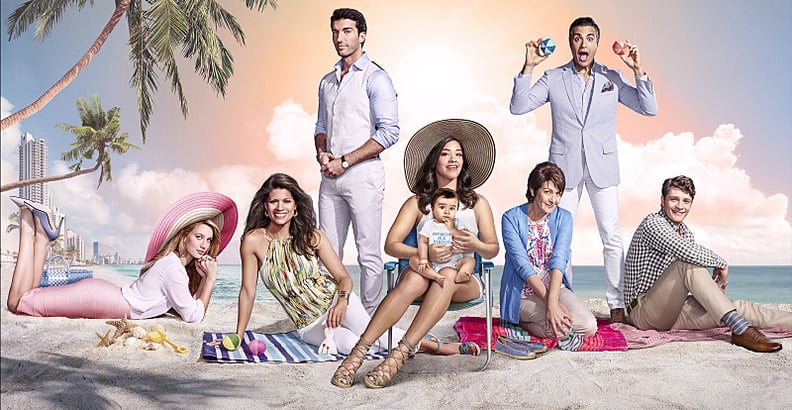 The Whole Gang
What to wear: If you have a big group of friends, going as the entire Villanueva clan (plus Michael, Rafael, and Petra) is an original and unexpected idea.
How to act: Like you love each other . . . a lot.