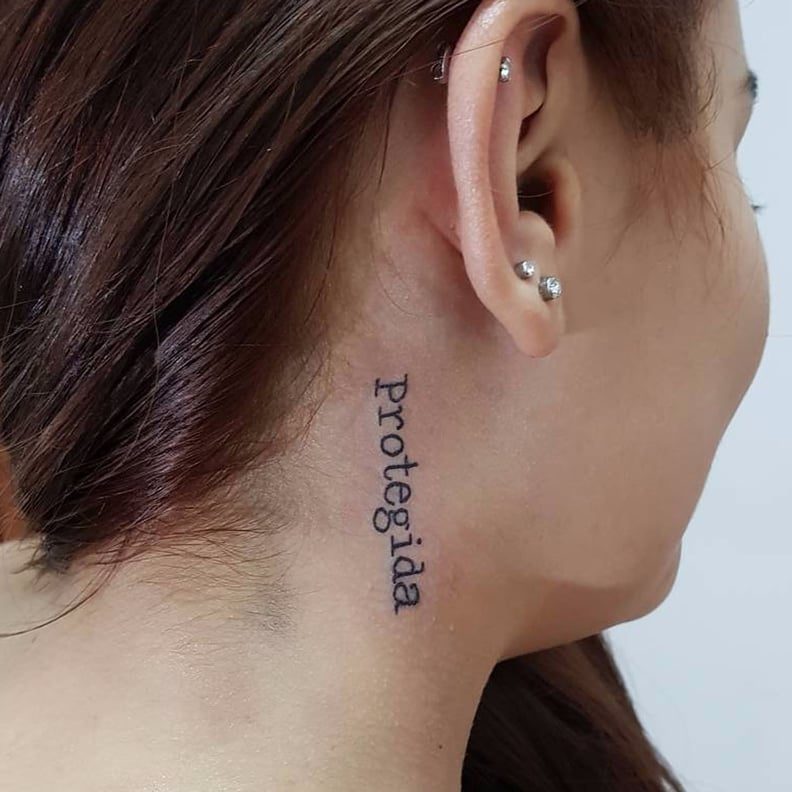 Getting a quote tattoo in Portuguese can hold special personal meaning, but will also attract intrigue from others. There's no way people will be able to resist the urge to ask what your tattoo means, and you can take that opportunity to tell them all about your roots, but also about the special moment you tried to capture by getting the ink.
All of these tattoos are adorable, some paying tribute to a family member while others feature words of encouragement or faith. We promise you are going to fall in love with every single one of them.
01
Hoje é un belo dia para salvar vidas
Translation: Today is a beautiful day to save lives.
02
Livrai — me todo mal Amén
Translation: Free me of all evil, Amen
03
Deixa a mare nos levar
Translation: Let the tide take us
04
A paz vem de dentro
Translation: Peace comes from within
06
Mãe e pai
Translation: Mother and father
07
Mãe & filha
Translation: Mother and daughter
08
Não bastou una vida para te amor, paizão
Translation: A lifetime was not enough to love you, Dad
09
Tudo é do pai, toda honra, toda glória
Translation: All is of the father, all honor, all glory
10
Tudo no tempo de Deus
Translation: All in God's time
12
Liberdade, coragem
Translation: Freedom, courage
14
Pai mãe amor que não se mede
Translation: Father, mother, love that does not measure
16