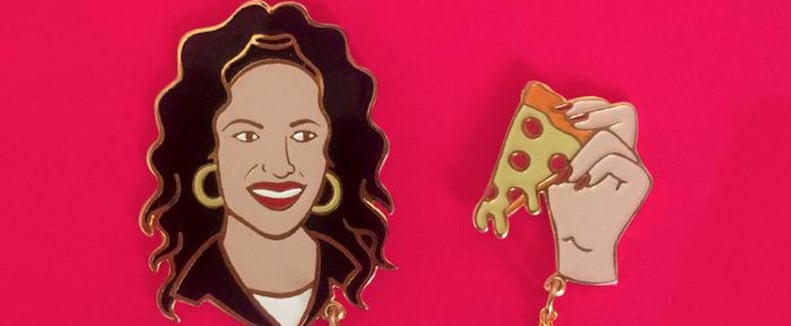 01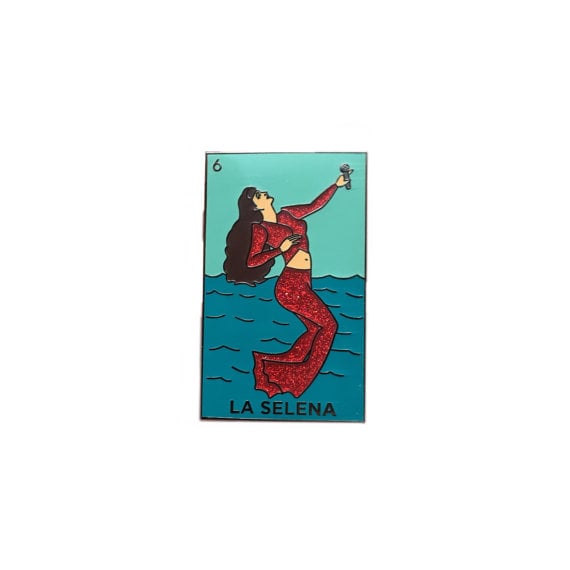 Selena Lotería Pin
The purple jumpsuit Lotería-inspired pin brings a jean jacket to life.
Selena Lotería Pin ($15)
02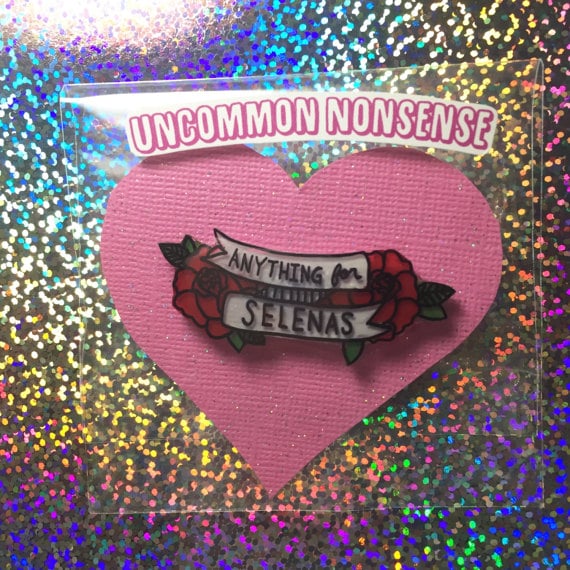 Anything For Selenas Pin
The famous quote is surrounded by flowers in this amazing pin for the true movie fan.
03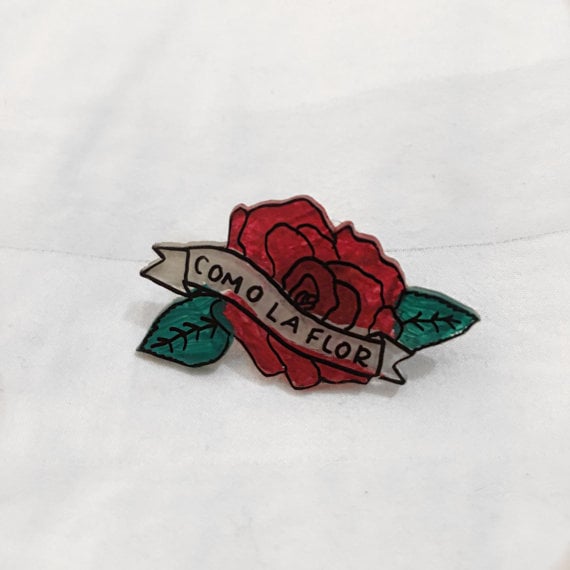 "Como La Flor" Pin
Put this pin on your backpack and everyone will know your favorite song.
"Como La Flor" Pin ($5-$7)
04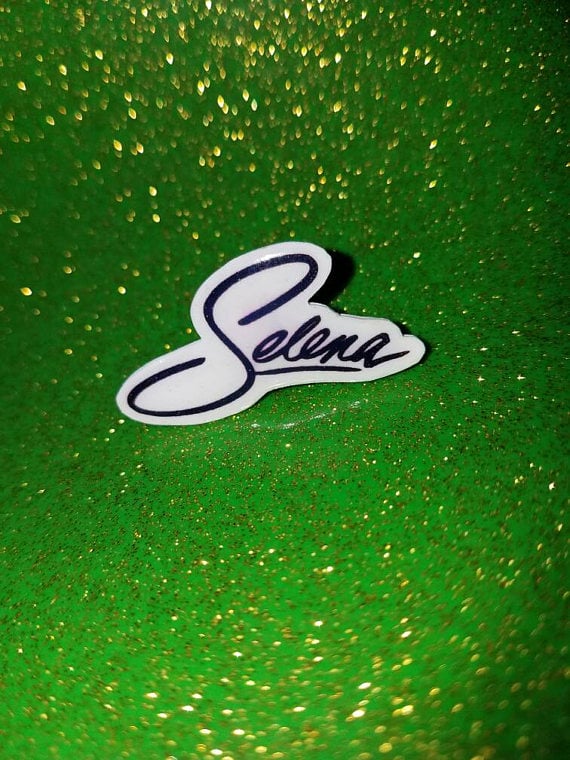 Logo Pin
You can dress up even a white t-shirt with this signature pin.
Selena Logo Pin ($7)
05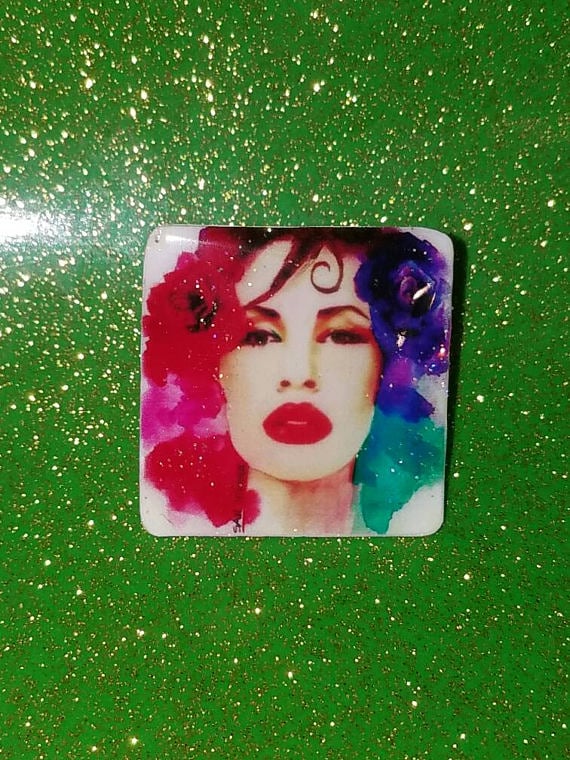 Flower Pin
This beautiful watercolor photo of Selena lets her beauty shine.
Selena Flower Pin ($7)
06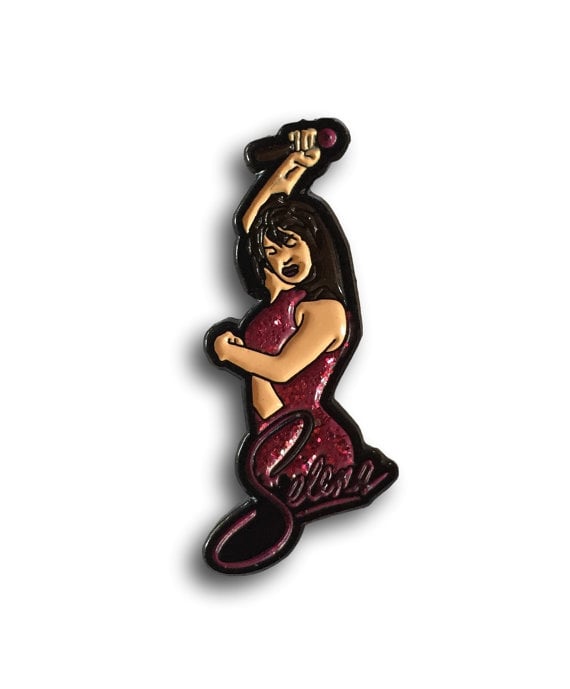 Selena La Reina Pin
07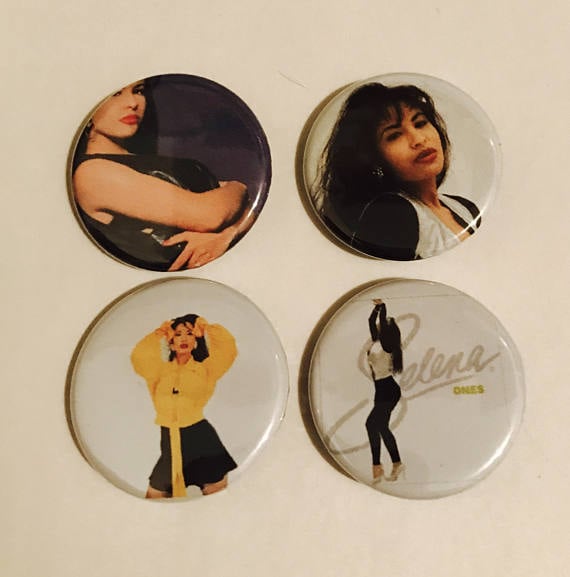 Throwback Pins
This set of four old-school round pins is perfect for the '90s girl.
Selena Pins ($6)
08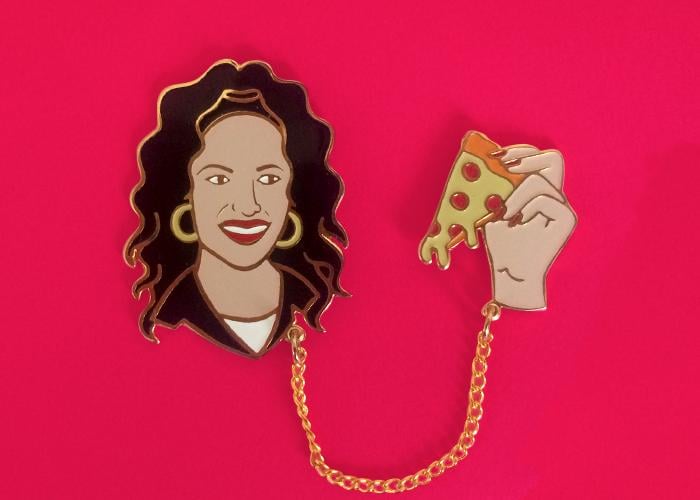 Selena Loves Pizza Pin
We all know how much Selena loved pizza, but with this pin everyone else will, too.
Selena Loves Pizza Pin ($14)
09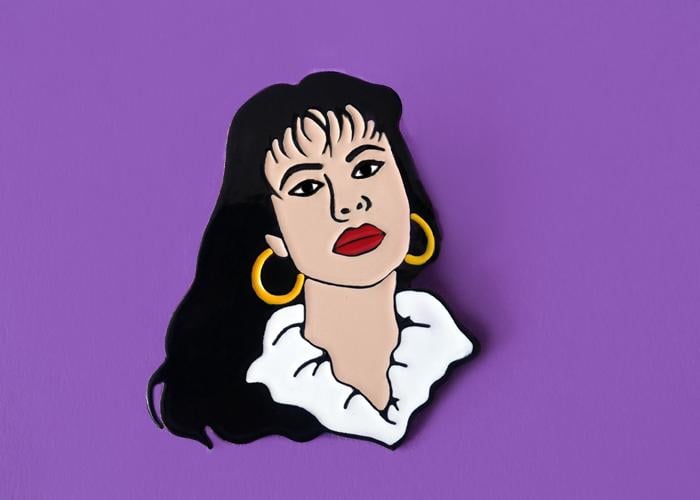 Amor Prohíbido Pin
We could totally see this pin on a leather jacket.
10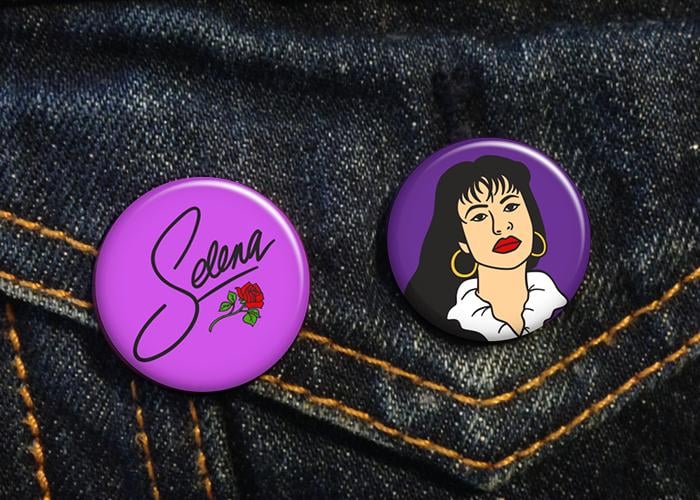 Purple Pins
11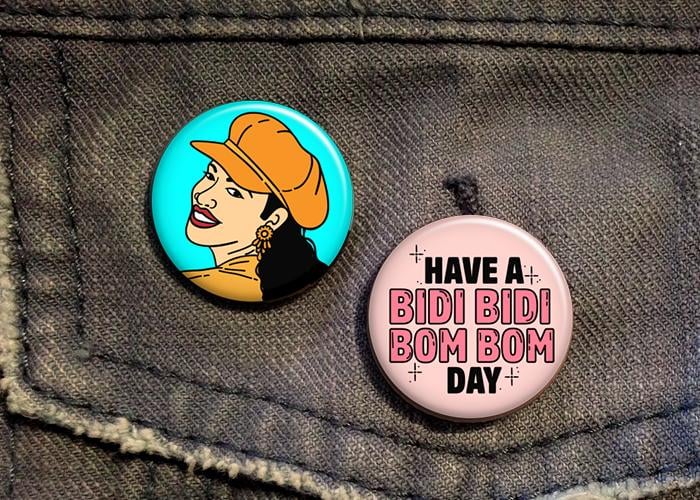 "Bidi Bidi Bom Bom" Pins
If we had these pins, we'd be having a "Bidi Bidi Bom Bom" day.
Selena Pin Set ($2)
12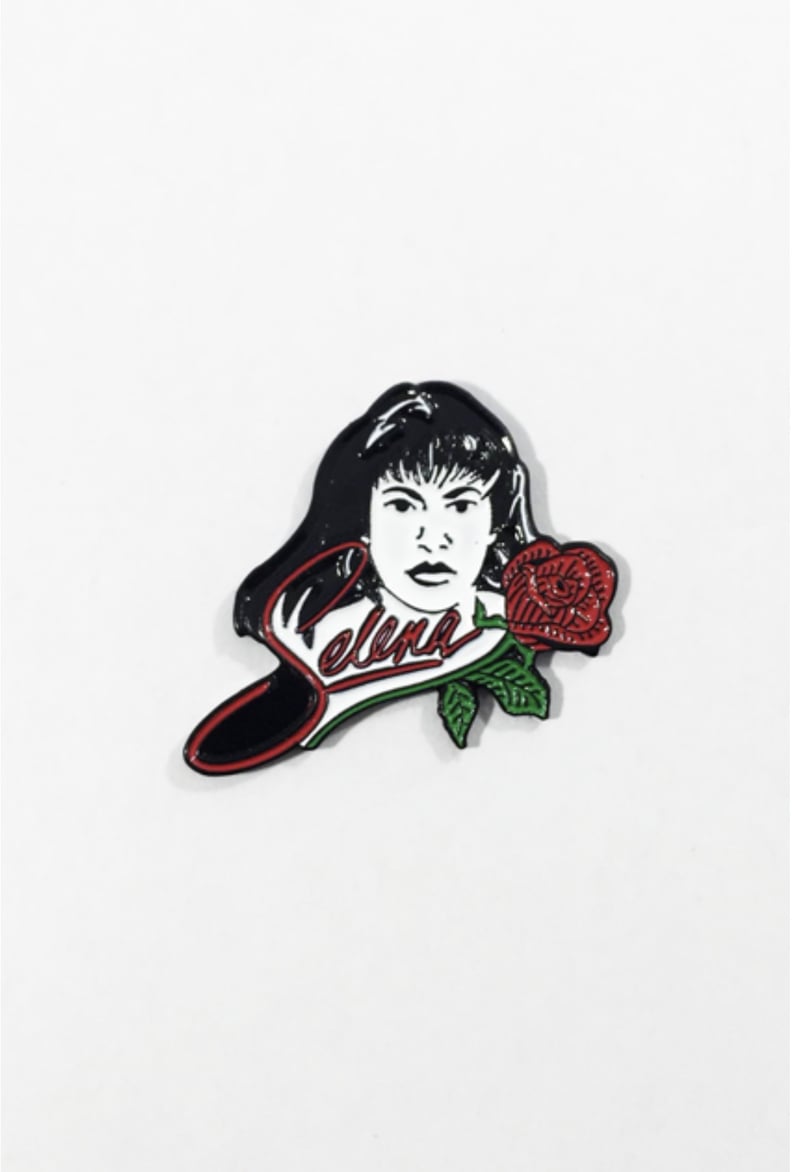 Label Pin
This pin features everything that is quintessential Selena: her hoops, her signature, and a red rose.
Selena Label Pin ($10)
13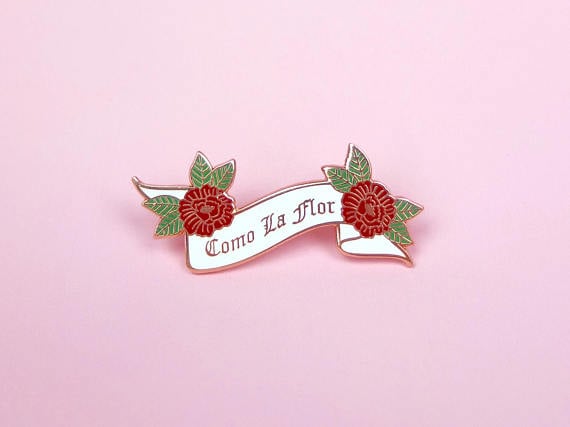 "Como La Flor" Banner Pin