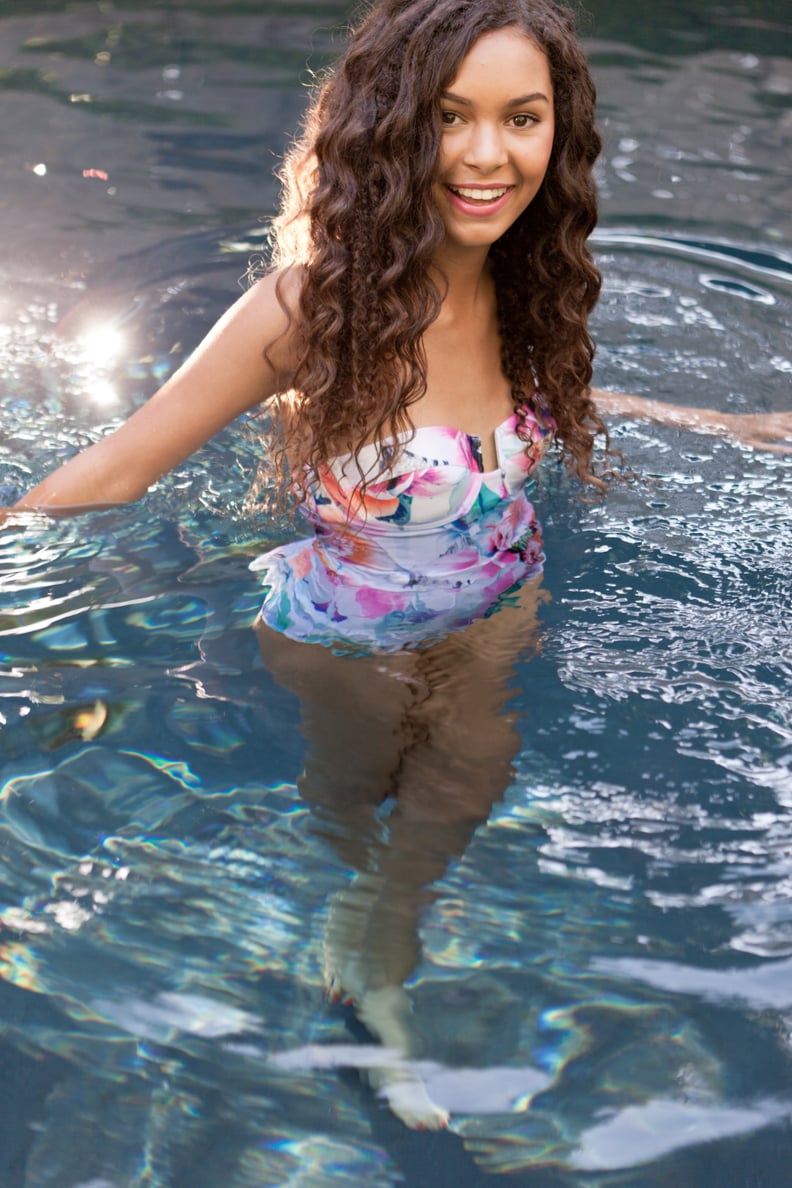 POPSUGAR Photography | Mark Popovich
POPSUGAR Photography | Mark Popovich
As POPSUGAR editors, we independently select and write about stuff we love and think you'll like too. If you buy a product we have recommended, we may receive affiliate commission, which in turn supports our work.
Latinas come in all shapes, sizes, and colors — but you already know that! With Summer upon us, shopping for a swimsuit can be daunting. Determined to stop you from spending interminable hours inside a fitting room when the weather is finally nice, we put together the ultimate guide to finding the suit that flatters your shape and skin tone. Keep reading to find the right fit, then move on to the next step: cover-ups.
— Additional reporting by Celia Fernandez
01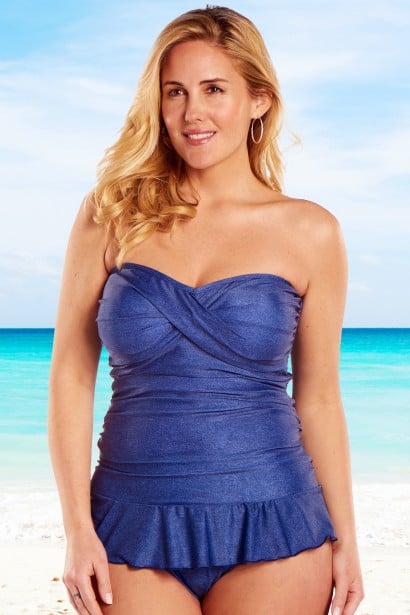 Pear Shape and Fair Skin
A ruching fabric pattern has a slimming effect on your hips. Add to that a ruffle detail for extra waist definition and a shimmery blue color that pops against your fair skin, and you have a winning find.
02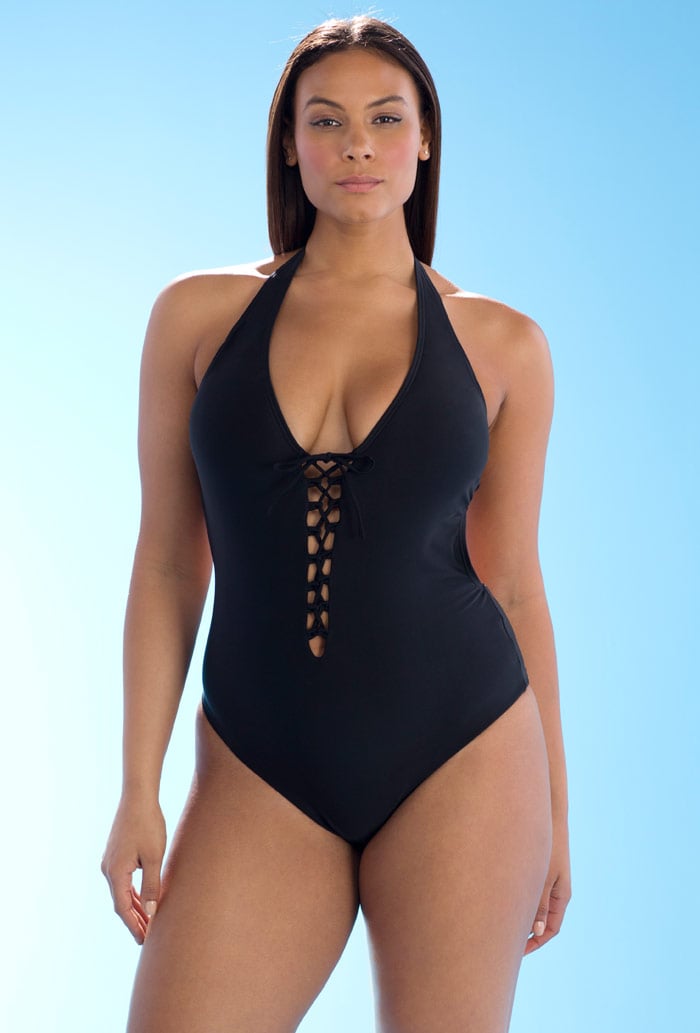 Pear Shape and Medium Skin
The plunging neckline on this suit draws all the attention to your top section rather than your midsection. The classic black color will make your medium skin look warmer.
03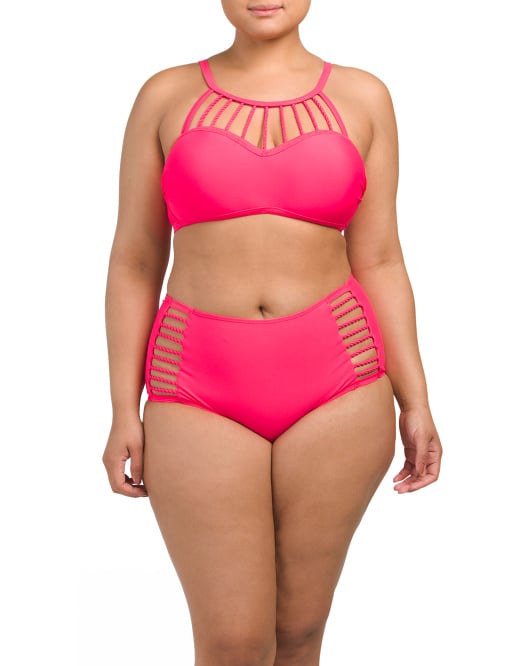 Pear Shape and Dark Skin
Dark skin glows against primary and neon colors — vivid shades, like this bright pink, deepen your skin tone. Choose a high-waisted bikini to give your midsection some coverage and balance your proportions.
04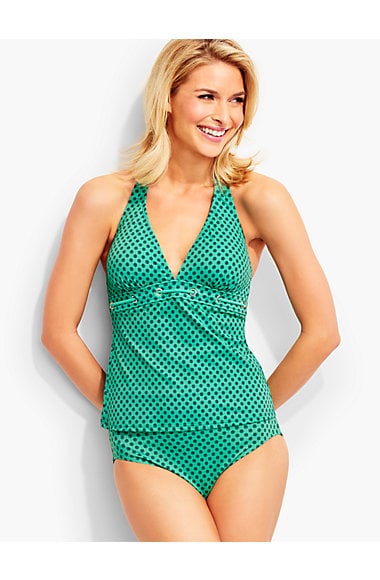 Large Bust and Fair Skin
For you, it's all about support. A halter tankini holds your bust in place if it also has underwire and comes in cup sizes, like this one does. Your skin looks great in contrasting colors — stay away from pastels and nudes, and don't be afraid to mix and match.
05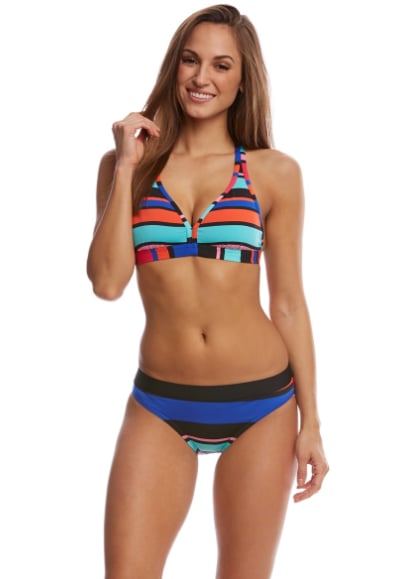 Large Bust and Medium Skin
Go boho with a print in vibrant hues and a bustier-like two-piece. The combination of underwire support and coverage on top minimizes the look of your bust, while the colorful mix of shades livens up your skin.
06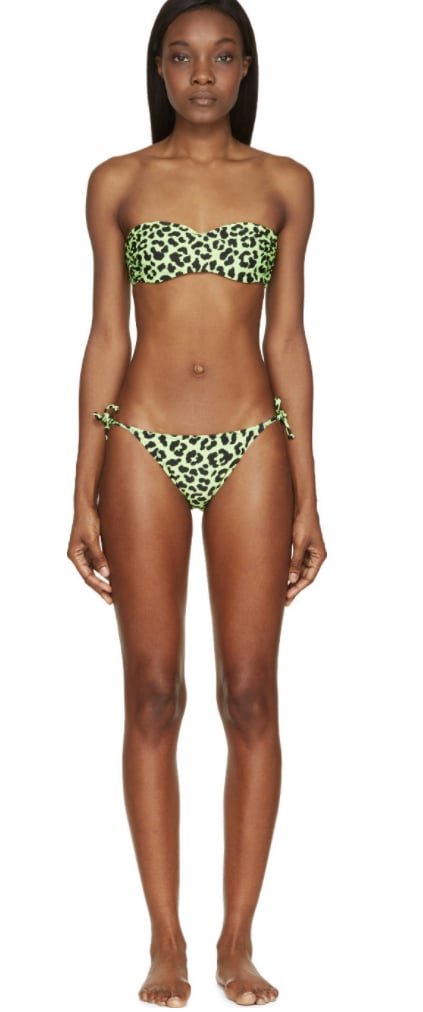 Large Bust and Dark Skin
The halter straps and tight bandeau shape of the top in this bikini fit up to a DD cup size. The green cheetah print really makes your dark skin pop.
07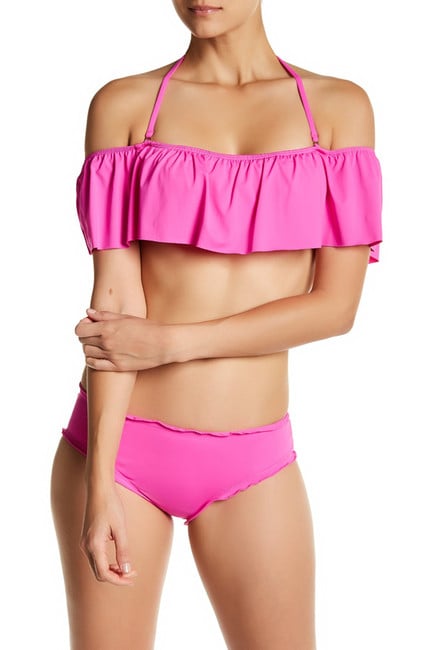 Small Bust and Fair Skin
Small-busted women have more flexibility in terms of bikini tops — halters, bandeaus with no underwire, and tops with ruffles can all be placed in your buy-it pile. This bandeau with ruffles creates the illusion of a larger bust. A fun shade of pink brightens your skin.
08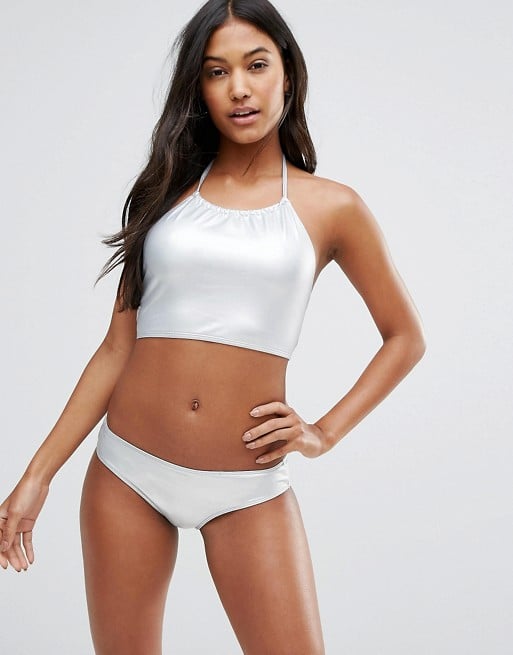 Small Bust and Medium Skin
This halter gives the illusion of a bigger bust without the need for underwire. The metallic sheen makes your medium skin glisten in the sun.
09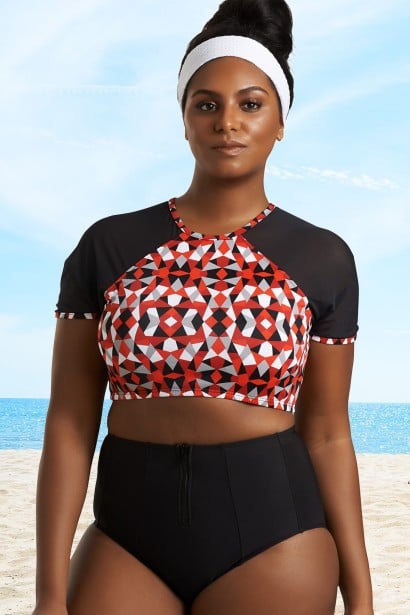 Small Bust and Dark Skin
10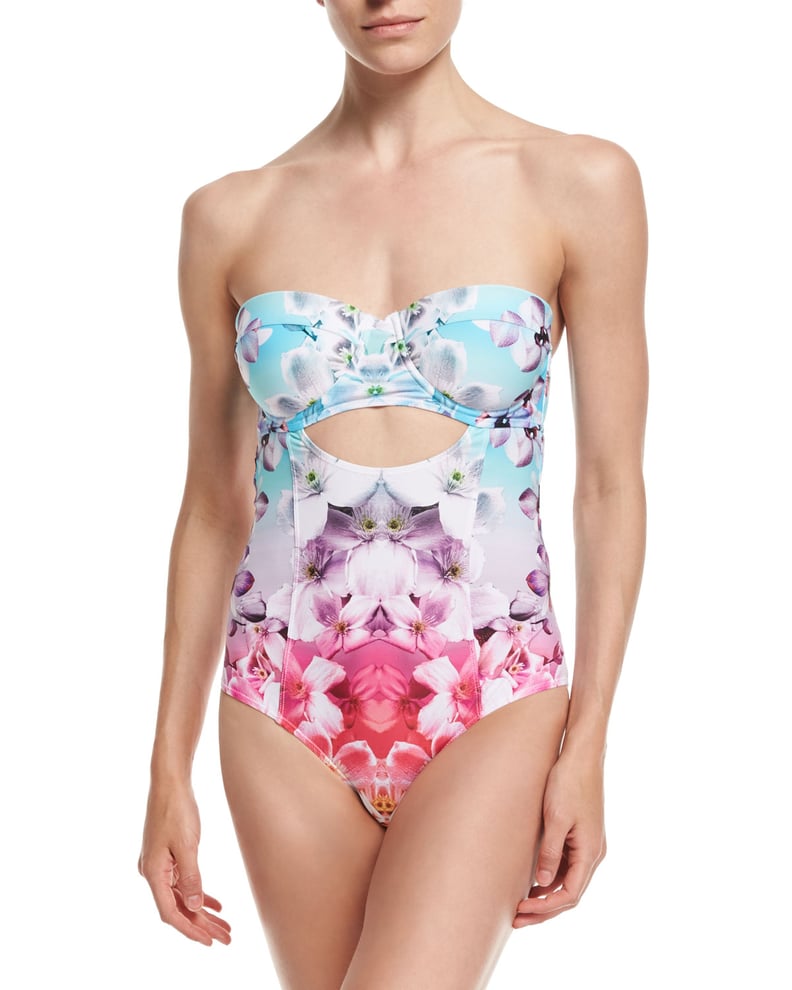 Athletic and Fair Skin
One-pieces shouldn't be ruled out by those with an athletic build. The secret is to choose a suit with cutouts near the bust or around the hips to allude to a curvier figure. The high cut of this bandeau swimsuit's bottom makes your legs look extralong, while different blends of pinks, blues, and whites look striking against your light skin.
11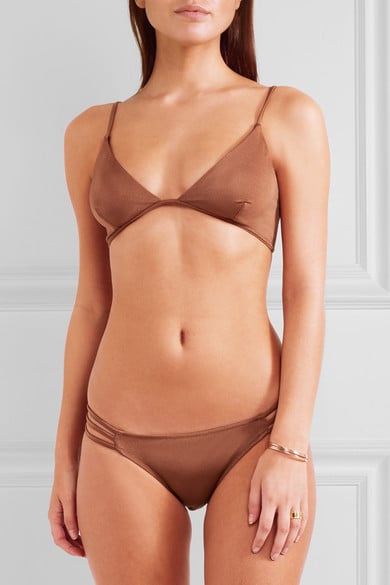 Athletic and Medium Skin
This bronzed two-piece makes your medium-toned skin look sunkissed. The low-cut top gives the illusion of a perkier bust, and the cutout on the sides of the bottom make it look like you have hips.
12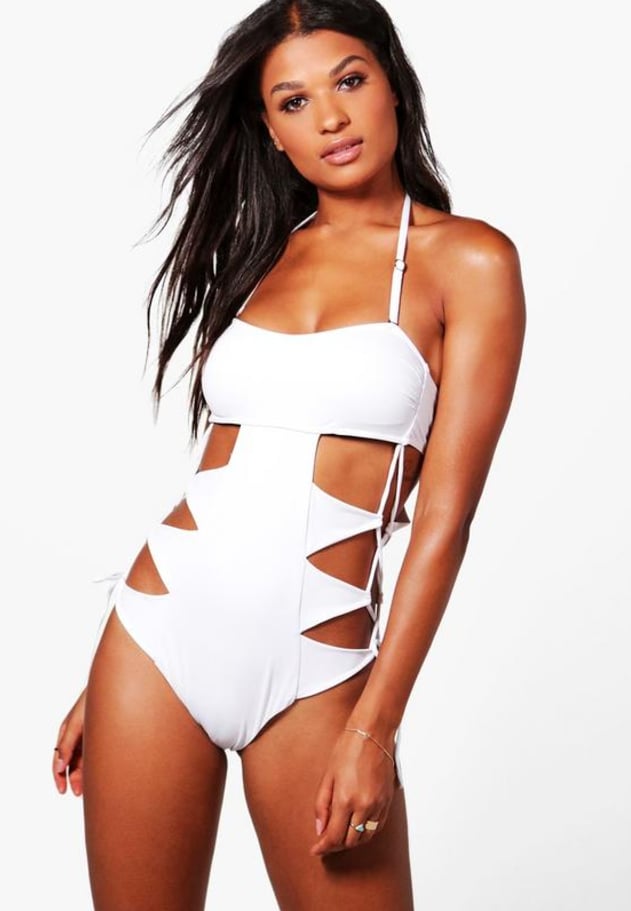 Athletic and Dark Skin
The side cutouts of this one-piece accentuate your hips and leave your back totally exposed, giving your boyish body curves. The white contrasts with your dark skin and highlights your superfit figure.