Fall Bucket List For Couples
The Ultimate Fall Couples Bucket List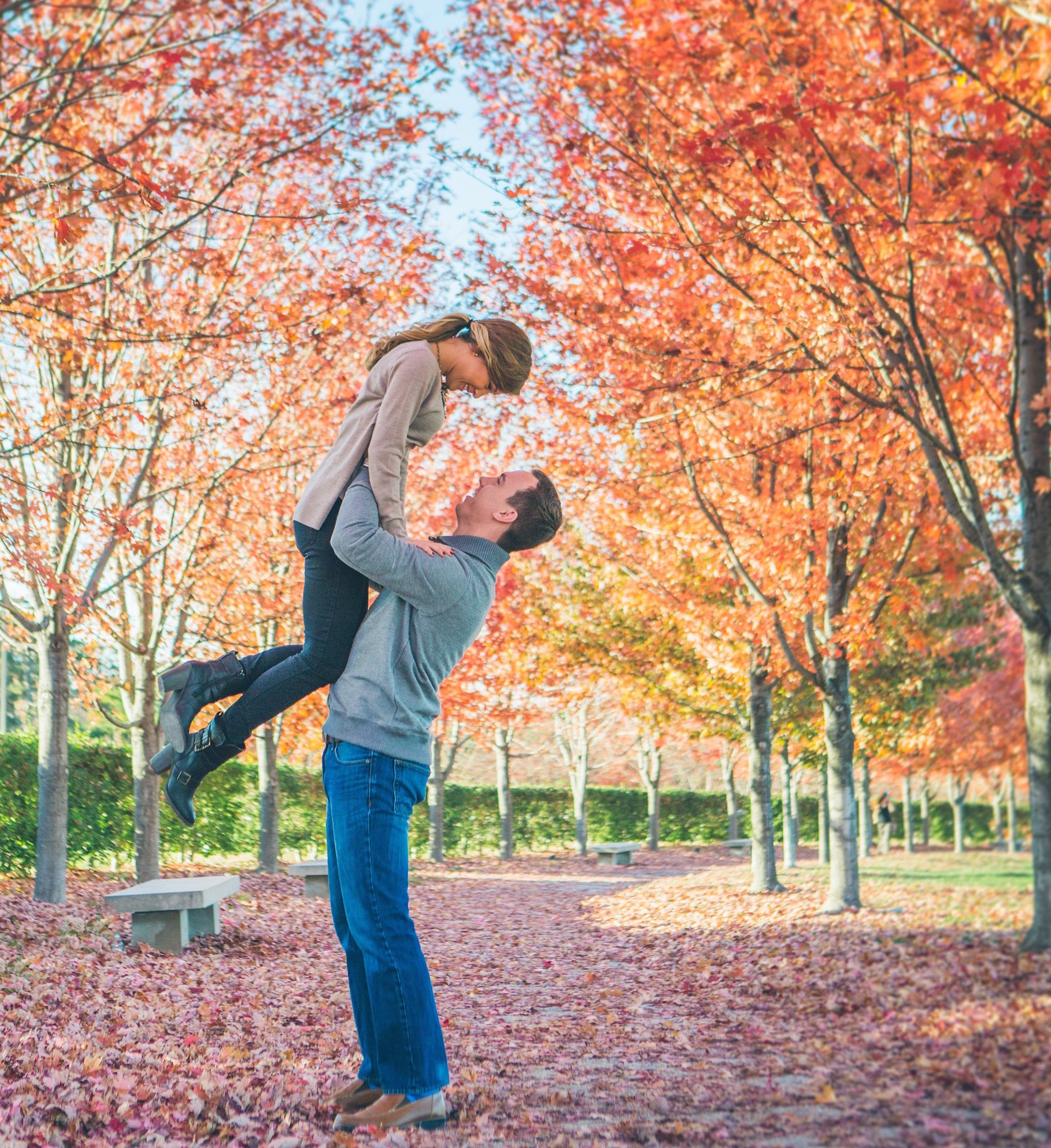 Fall means a lot of things — pumpkin-flavored everything, haunted houses, cute clothes — but one of our favorite things has to be that it doubles as cuddle season. To make the most of our favorite time of year, we created an Autumn bucket list for you and your significant other. Whether you love to keep it cozy indoors or enjoy the crisp air outside, we've got all sorts of fun ideas. We challenge you and your partner to complete all of these activities before Fall is over. It will bring you closer together right in time for the holidays!
Visit the farmers market and make a seasonal dinner.
Go to the pumpkin patch.
Rake up the leaves together, then jump in.
Make a blanket fort and watch old movies.
Have an indoor date by the fire.
Make caramel apples together.
Stay in bed and cuddle for the weekend.
Go to a corn maze.
Have a scary-movie date.
Have a Fall-themed movie date.
Celebrate Oktoberfest.
Wear a couples costume for Halloween.
Check out a seasonal county fair.
Carve pumpkins.
Make a pre-Thanksgiving dinner for two.
Pick apples.
Go to a high-school football game.
Take a tour of a haunted house.
Plan a hike somewhere scenic.
Decorate your home for Halloween.
Go for a drive to look at the changing leaves.
Bake a pie.
Have a bonfire.
Make s'mores.
Go on a hayride.
Sip hot apple cider and eat cider doughnuts.
Make chili.
Bundle up and look at the stars outside at night.
Rent a cabin for the weekend.