Politician Swimsuits Are Here to F*ck Up the Beach — and We Can Already Feel the Bern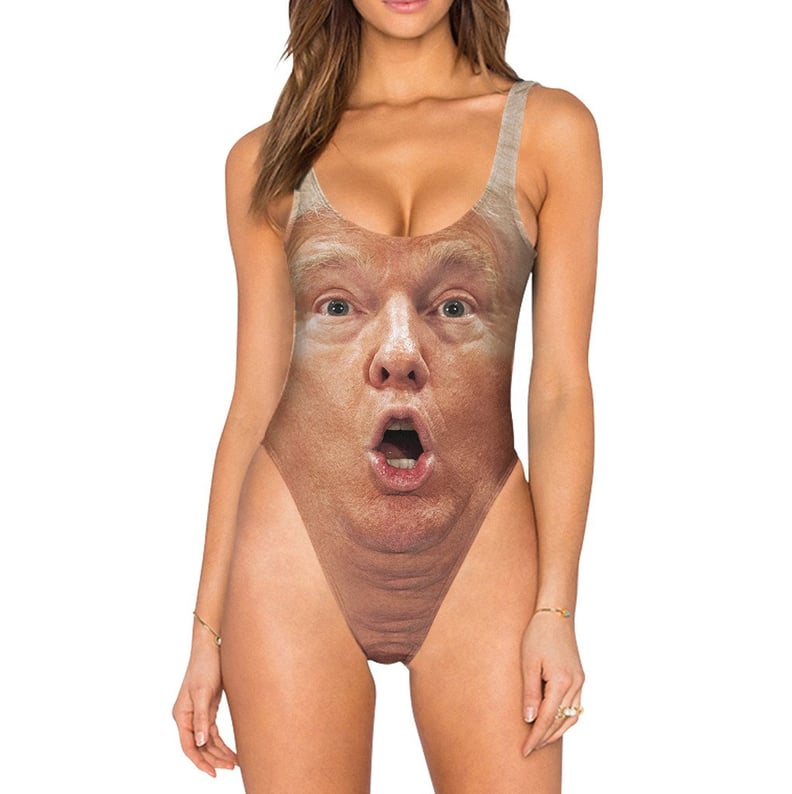 If you've been searching for the ultimate statement bathing suit to guarantee all eyes are on you this Summer, look no further. The same quirky clothing brand that brought us the sexy chest swimsuit and the Guy Fieri swimsuit is back with a whole slew of hilarious yet slightly disturbing one-pieces adorned with politicians' faces.
Whether you've dreamed of showing off your Summer body with Hillary Clinton's sassy face on your chest or you're more of a Bernie Sanders type of gal, Beloved Shirts has got you covered. The brand is not messing around when it comes to eyebrow-raising swimwear. And nothing says party quite like you and your BFF prancing around the beach in Donald Trump and Vladimir Putin swimsuits!
Read on to see the incredible political swimsuits.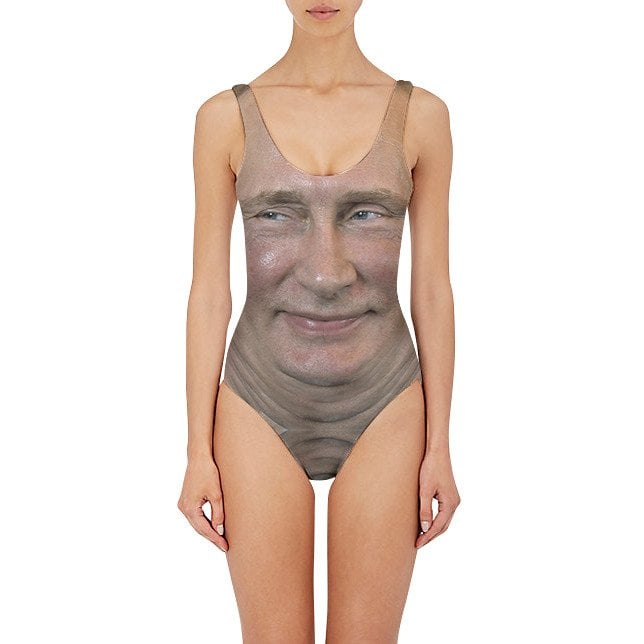 Putin One-Piece Swimsuit
We never realized Russian President Vladimir Putin had so many chins until we saw this Putin One-Piece Swimsuit ($50), and can we talk about that creepy smirk?! We'll be puttin' this one away for a special Summer day!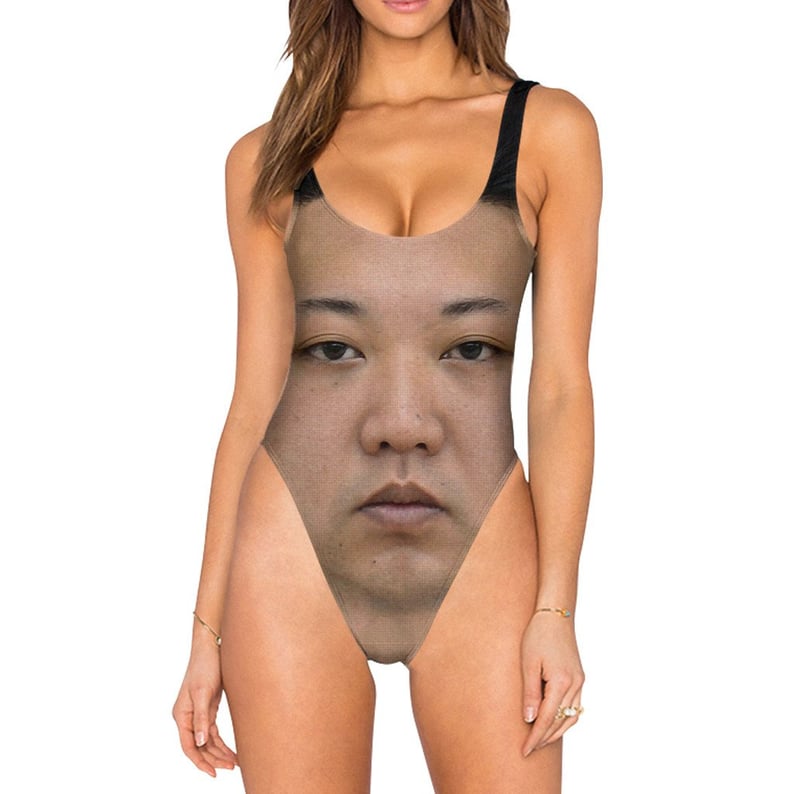 Kim Jong-un One-Piece Swimsuit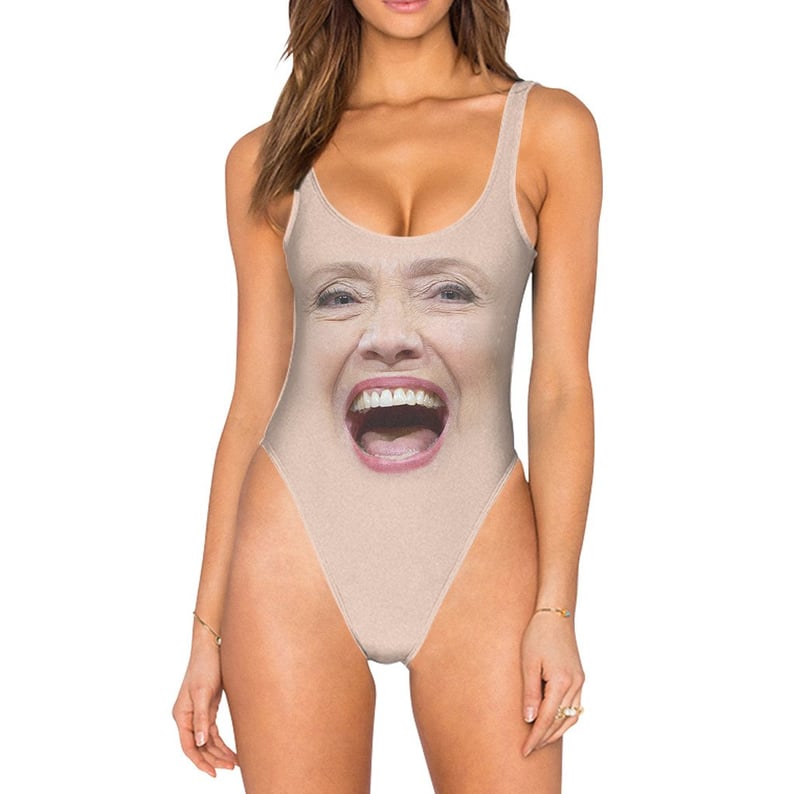 Hillary Clinton One-Piece Swimsuit
Oh, HRC! We have a feeling this giggling grim was from a happier, more pleasant time prior to our political demise, but regardless, we are living for this Hillary One-Piece Swimsuit ($50). Brows on fleek, Hillz, but where did her hair go?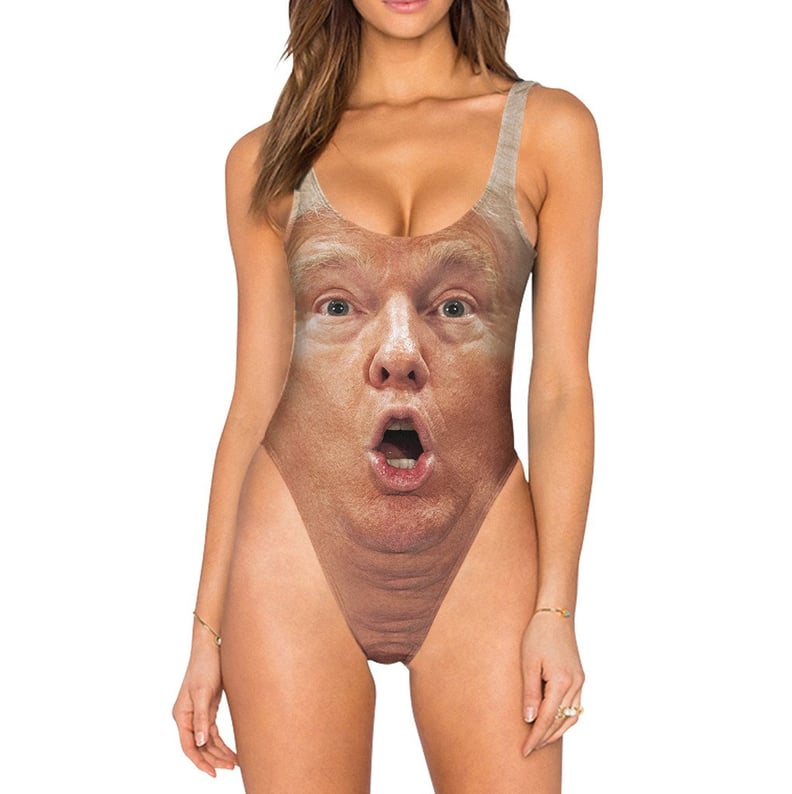 Shocked Trump One-Piece Swimsuit
We have one word for this Shocked You-Know-Who One-Piece Swimsuit ($50): nah. Between the unruly eyebrows, really disturbing facial expression, and excessive chin/neck situation, this suit is so bad it's actually amazing. We'll be saving this one for a poppin' pool party.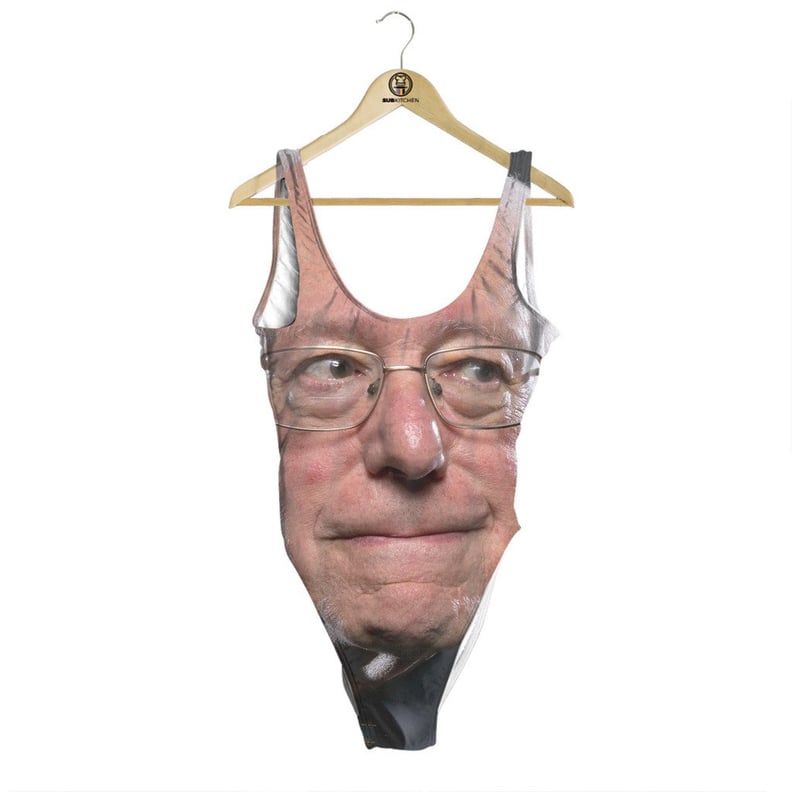 Bernie Sanders One-Piece Swimsuit