I'm Fat, and Yes, I'm Sexy as Hell
Yes, It's Totally Possible to Feel Sexy When You're Fat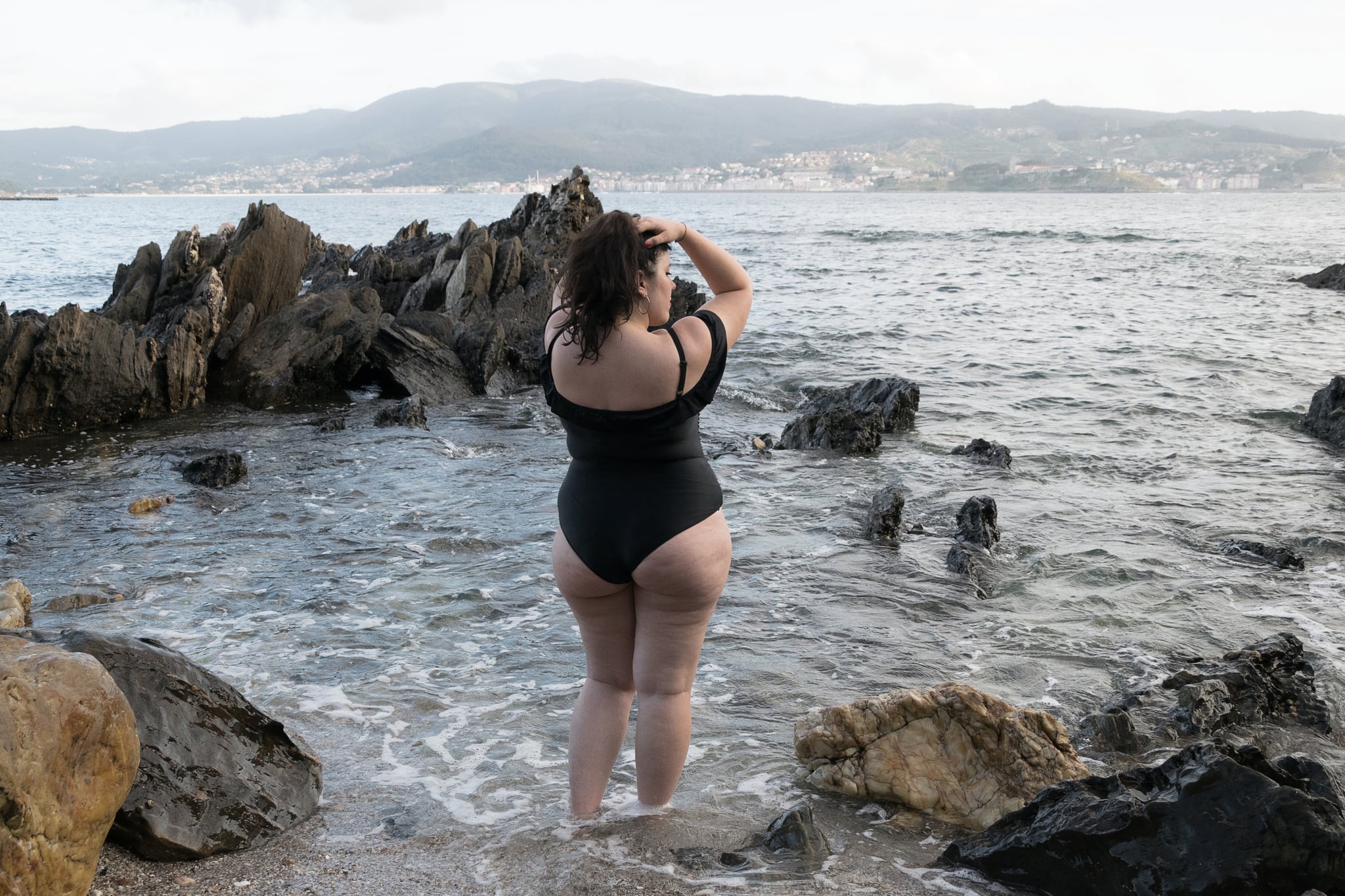 It's been quite a tough journey to finding myself sexy, but I'm so thankful I keep putting in the work to get there. Pushing aside the pressures from society (and myself), prioritizing my needs, and celebrating all the amazing things my body can do has taken a lot of time and effort (and it's always ongoing), but it's well worth it. If you also find yourself struggling to embrace your beautiful body, know that you have to be gentle with yourself — mind, body, and soul. Ever heard the phrase, "You accept the love you think you deserve"? Ponder that internally. Regardless of our size, we all deserve the best love the world has to offer. Practicing radical self-love and acceptance despite the voices you may hear telling you not to is, to me, the sexiest thing you can do. Is it easy? Not always. But it's not impossible. Here are my three biggest tips for feeling sexy, because you are!
1. Start Believing That "Fat" Is Not a Dirty Word
As we know, our society has always espoused that being fat is wrong — that it's ugly, gross, and unhealthy. But it's 2020, and millions of women are clapping back at this (and thank god for that). I am a fat woman, and I am not ashamed. Have I always felt this way? Nope! Learning to accept my body has been a long journey over my 27 years of life. I was always bigger as a young girl, and admittedly it did ostracize me from my peers sometimes (girls can be mean, y'all). Growing into adulthood as a fat woman was also hard, as if high school wasn't traumatizing enough. There were even times in college when I felt so ashamed of my weight, both within my sorority involvement and being a musical-theater major having to change constantly in front of other, thinner women. I think it wasn't until I started discovering the body positivity movement on social media that I felt truly inspired by other fat women. I was enthralled by the confidence and self-love that they promoted through their platforms, and started to believe that I, too, could "own" my fatness while celebrating the beauty within it. Now I am no longer offended by the term, and I don't think it should be used as an insult anymore. I have plenty of thin friends, and that hasn't been much of an offensive word. In the same way, we shouldn't feel humiliated for being fat.
2. Date Yourself First, Put Yourself First, Love Yourself First
I know, I know . . . you've probably heard some version of this from every life coach and influencer on Instagram, but it's so true. You can't fully accept love from others if you haven't fully accepted yourself first. Self-love isn't an overnight thing; it's a journey that takes time and lots of patience. It also isn't selfish, so you should never let someone make you feel guilty for putting yourself first. At the end of the day, the only person guaranteed to always be in your life is you.
I'm sure many of you are asking, "How do you find self-love?" which is a totally valid question. It's difficult, but possible. One of my favorite self-love practices is to take myself on dates. Pre-COVID, I would go to dinner by myself, shopping, a movie, etc. If you aren't used to this, it might feel strange at first, and that's OK. But spending that time and energy connecting with yourself is going to do you a lot of good.
3. Get to Know Your Body
One of the best ways to become a confident, badass chick in general is to live in harmony with your body. This involves truly getting to know your body, what it likes, and what it doesn't like, and treating it with love. Especially for us fat women, society tells us that our body is "wrong." We hear ideas and suggestions all the time about ways that we can change our bodies in order to fit some pretty unrealistic beauty standards. Although it hasn't been easy, I've learned ways to combat that narrative in myself and be at peace with my body. Self-care is really the key! Taking time to care for yourself, whether it be skin care, doing your makeup/hair/nails, exercise, intuitive eating, keeping a tidy living space, reading a good book, or anything that really fills you up helps tremendously. Personally, I enjoy keeping an attainable exercise and wellness schedule each week to de-stress and love to maintain a good skin-care regimen.
But one of the biggest and most powerful tools I have found is actually self-pleasure. Countless scientific case studies out there speak to the benefits of experiencing an orgasm, and I've personally felt some of these along with a much better understanding of my body and sexuality. Now if this isn't something you're into, that's totally fine! But I will always preach to the power of understanding what turns your body on, and providing that for yourself. Showing self-love in this way can feel so empowering and ultimately make you feel like the sexiest version of yourself.