Instead of a Traditional Wedding, This Couple Hosted an Awesome Camping Weekend
When it comes to weddings, we're all about breaking tradition. PK and Korel planned a unique wedding weekend at a riverside campground in Alsea, OR, for close friends and family, and it looked awesome. The site was just about two hours south of Portland within remote forests. Once guests settled into the campsite, everyone joined the bride and groom for a welcome dinner.
The couple made their own wedding rings with the words "I Will Always Choose You" engraved on the inside of the band. After guests passed the rings around during the ceremony to give PK and Korel their blessing, the newlyweds headed down to the river to sit and have a drink and celebrate their first moments as husband and wife.
Red, white, black, and yellow made up their wedding colors, while every detail and meal were handmade and prepared by family. PK's grandmother even made her wedding gown! The rest of the weekend featured signature drinks, an after-wedding-day brunch, live music from Korel's Star Trek fan-fiction band, a photo booth, a family-style meal on picnic tables, s'mores by the campfire, outdoor games, and even a laminated photo of honorary guest David Bowie. It was such a fun-filled couple of days that the family will never forget.
See their photos!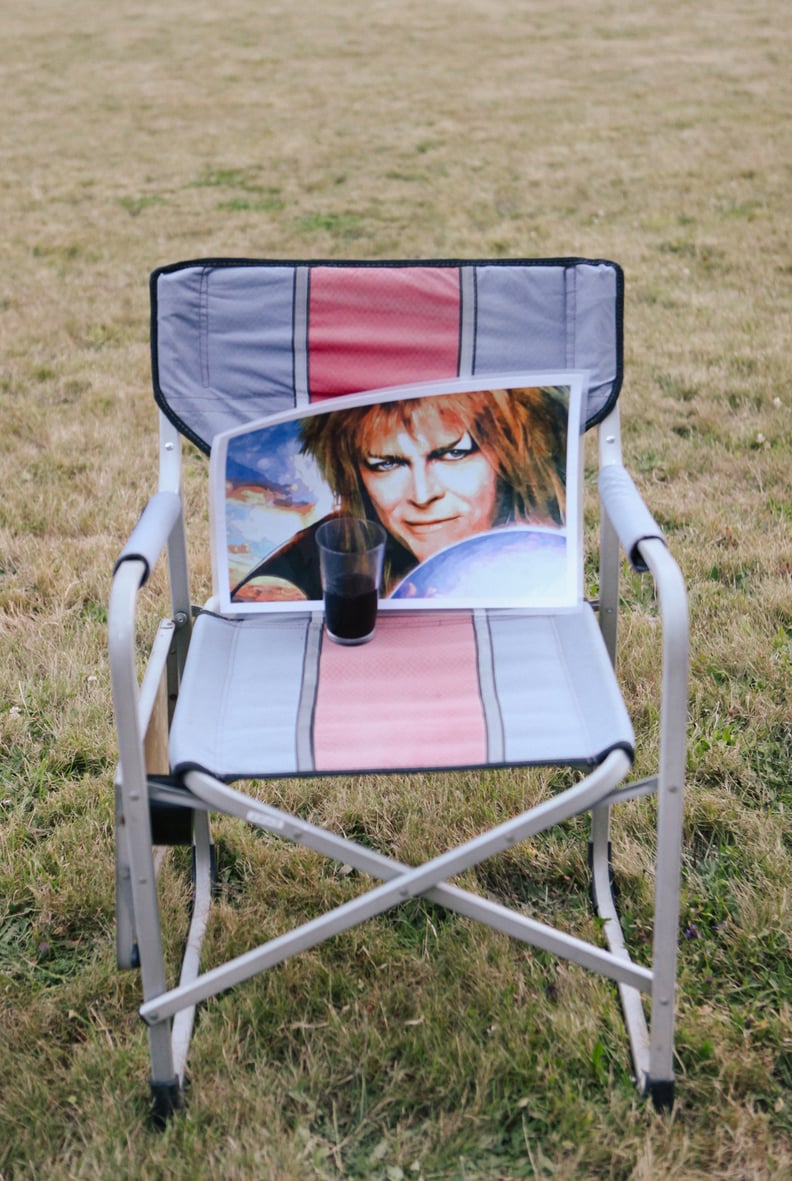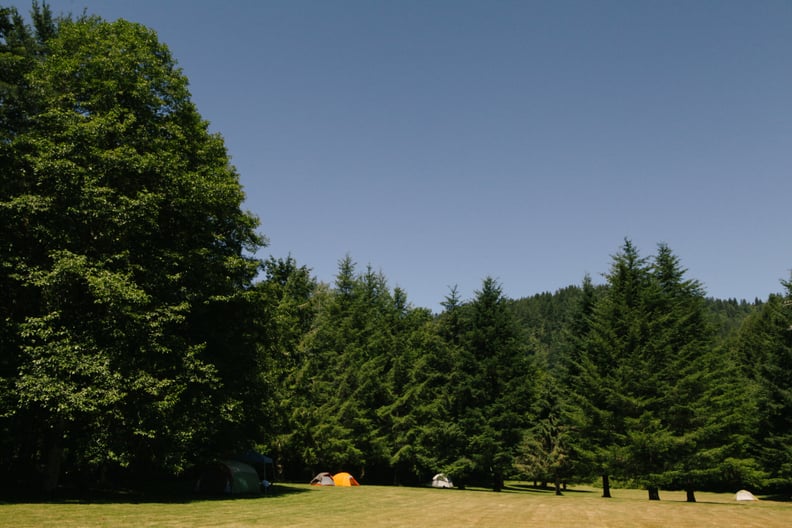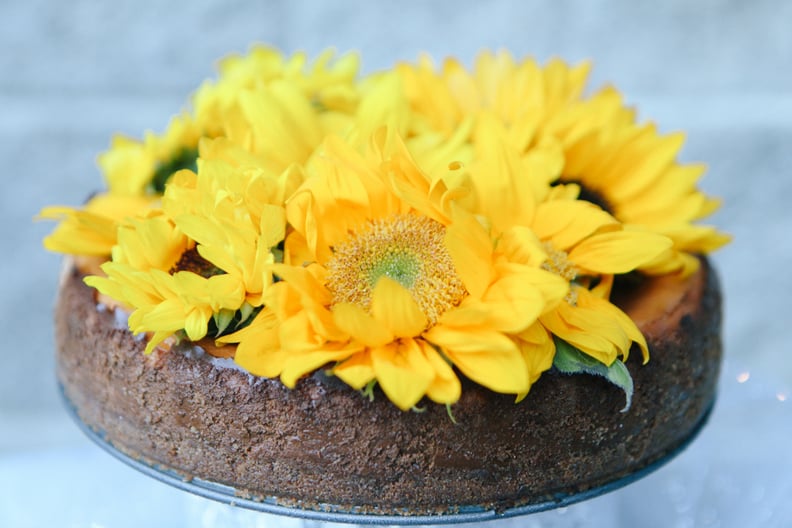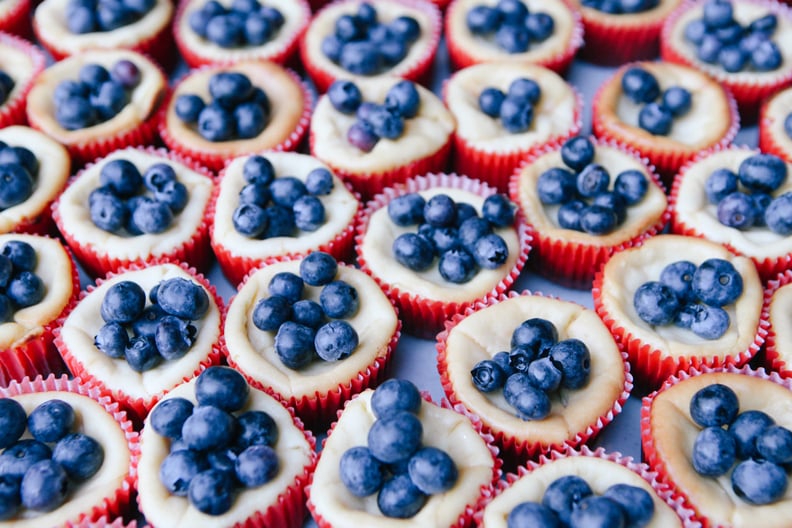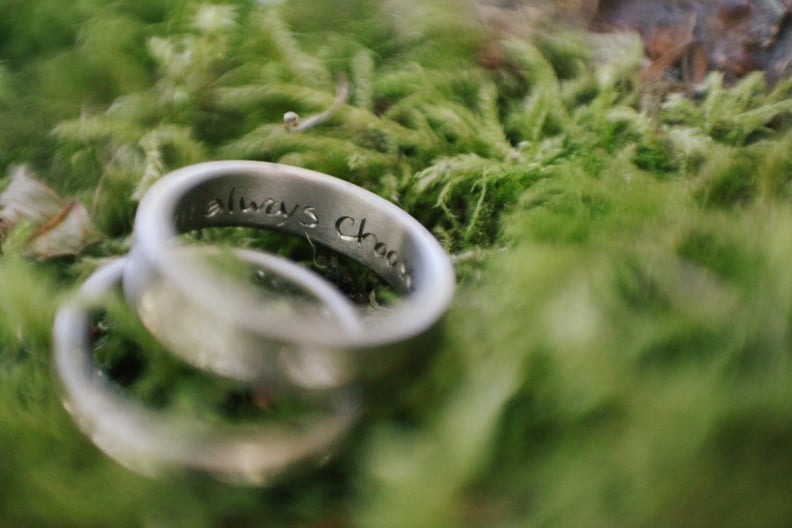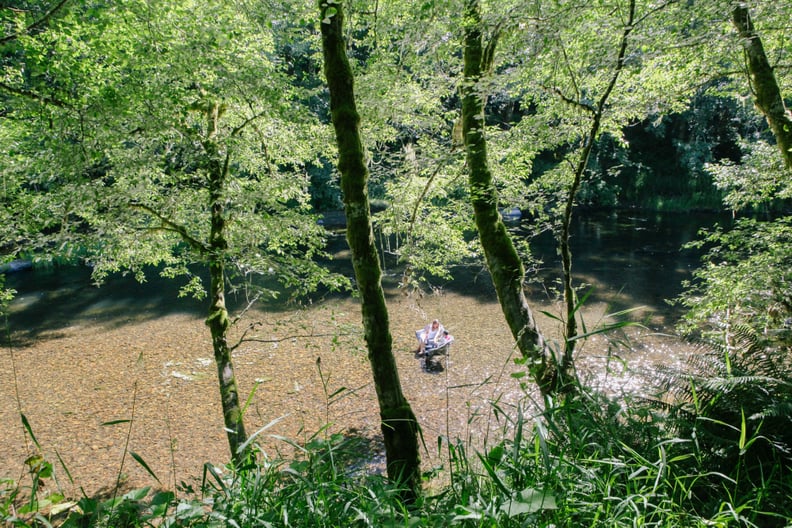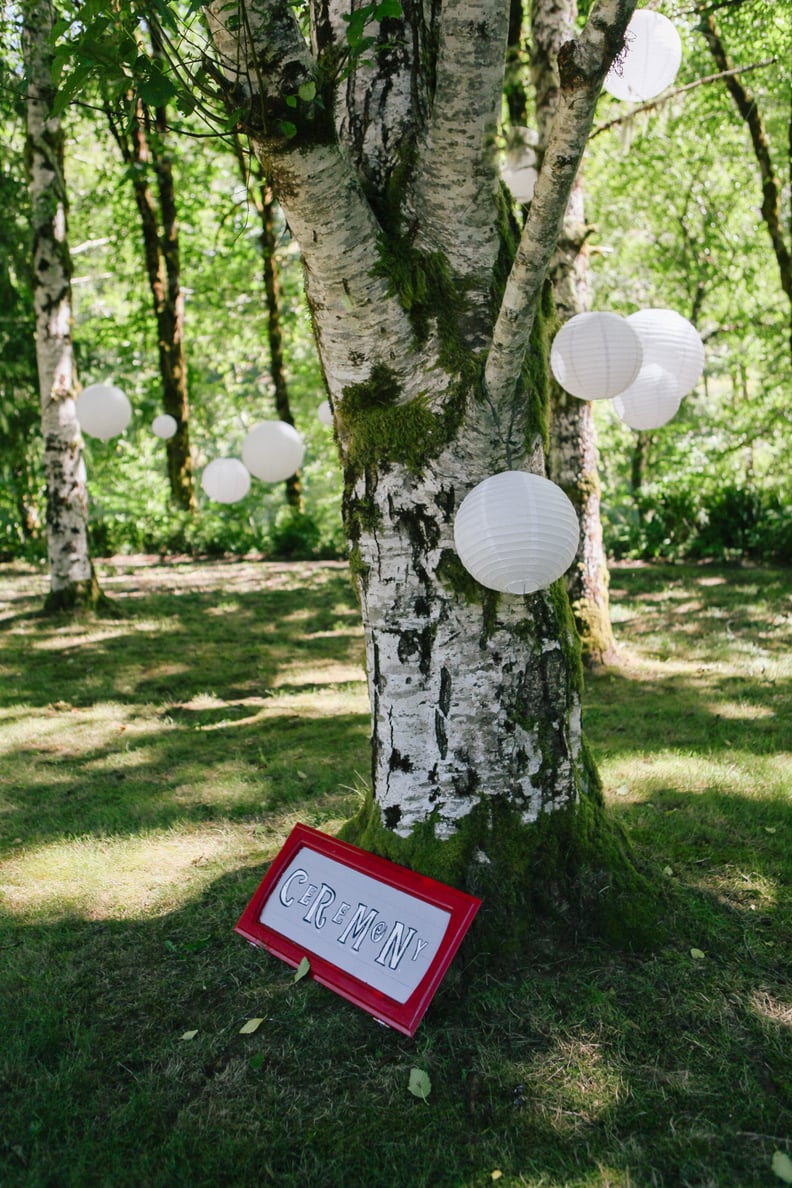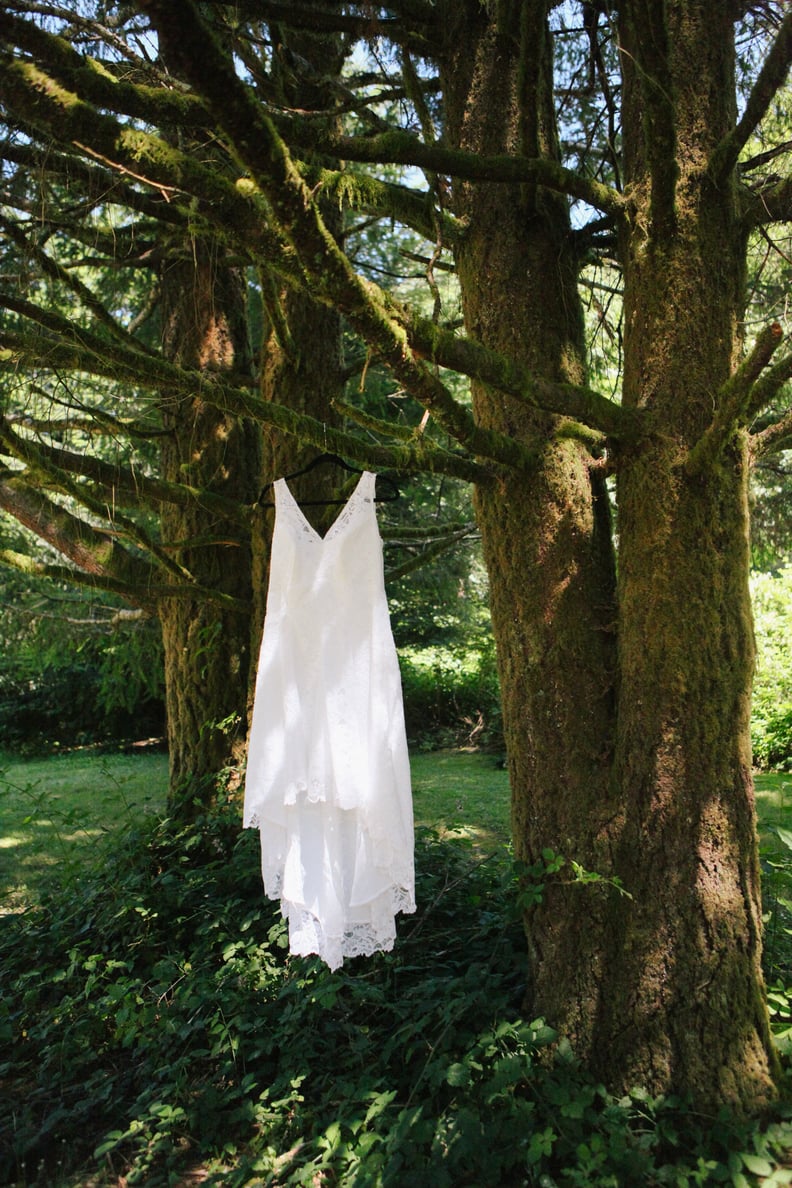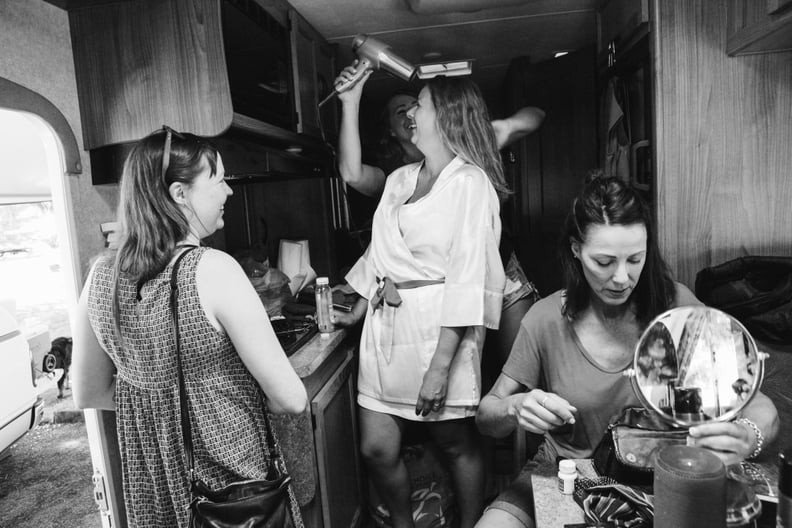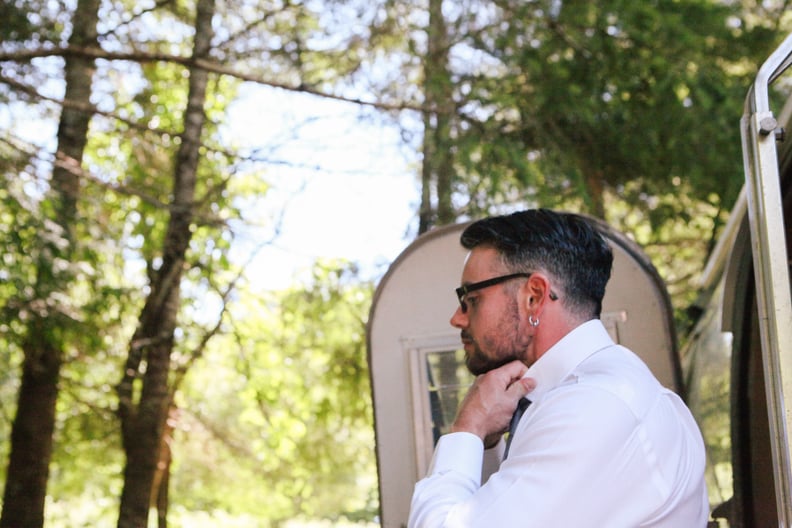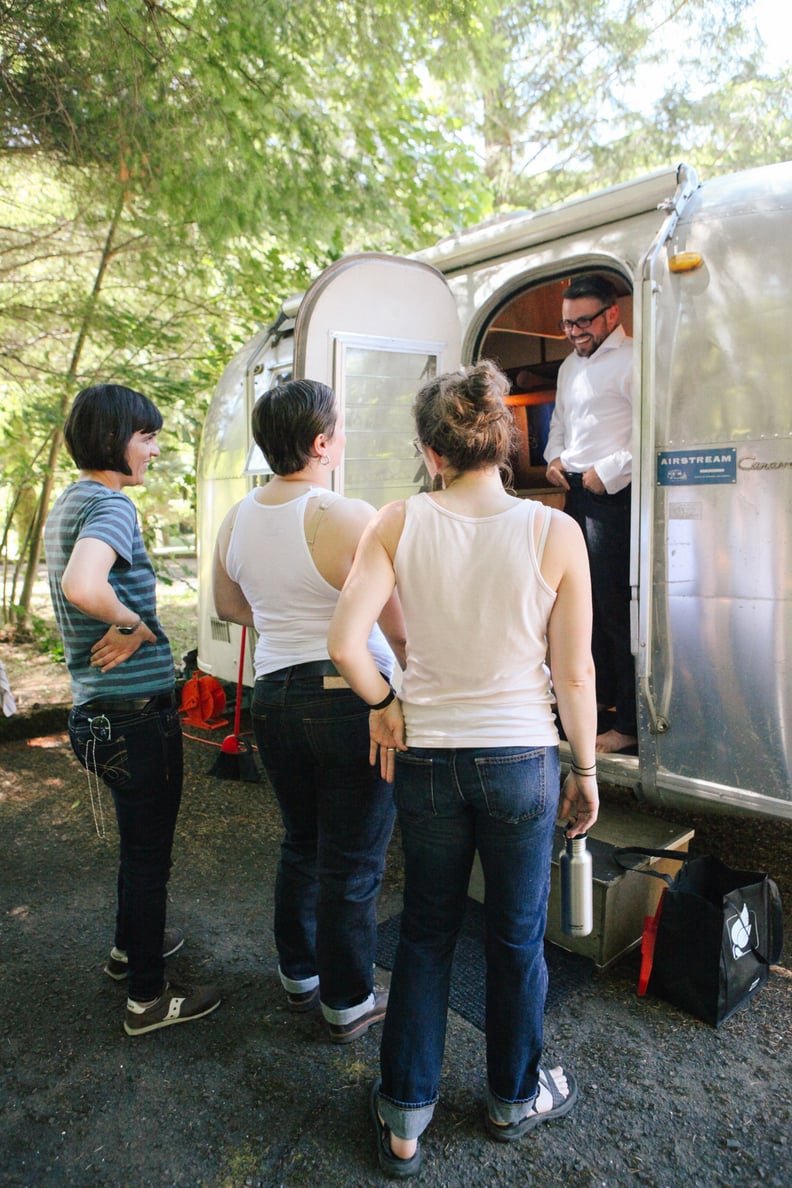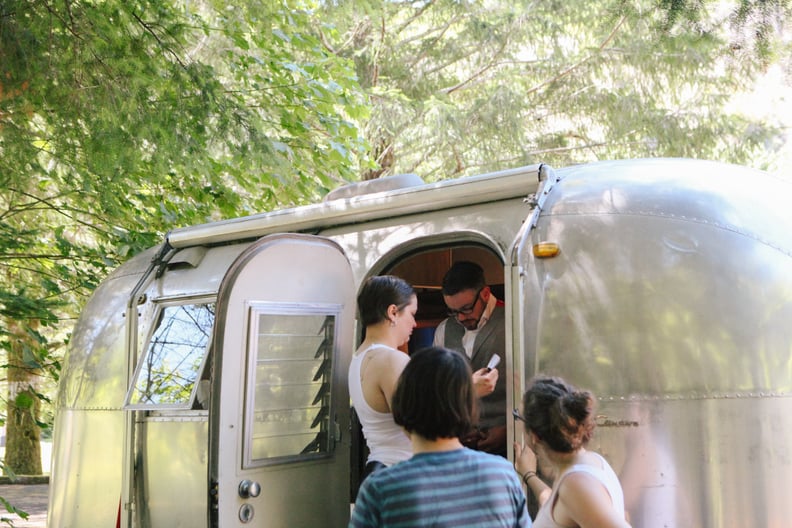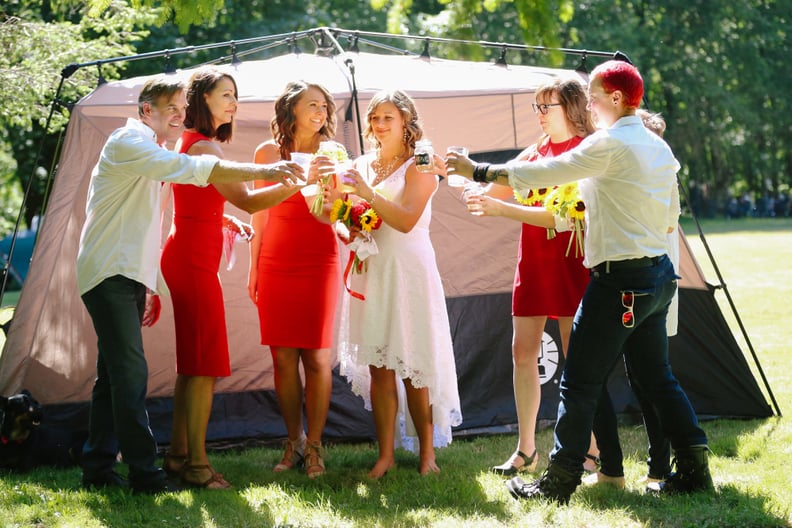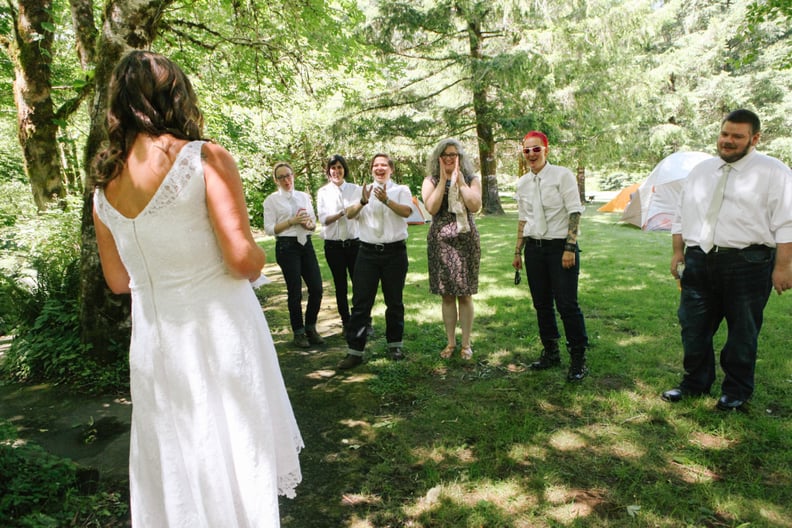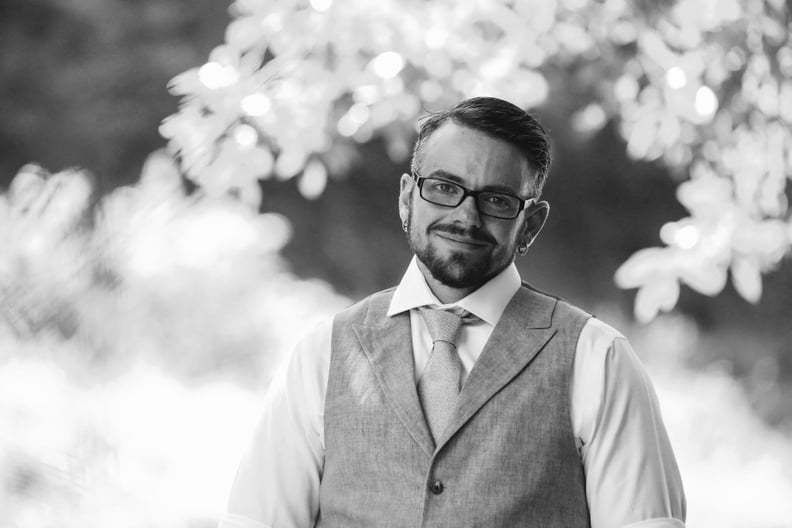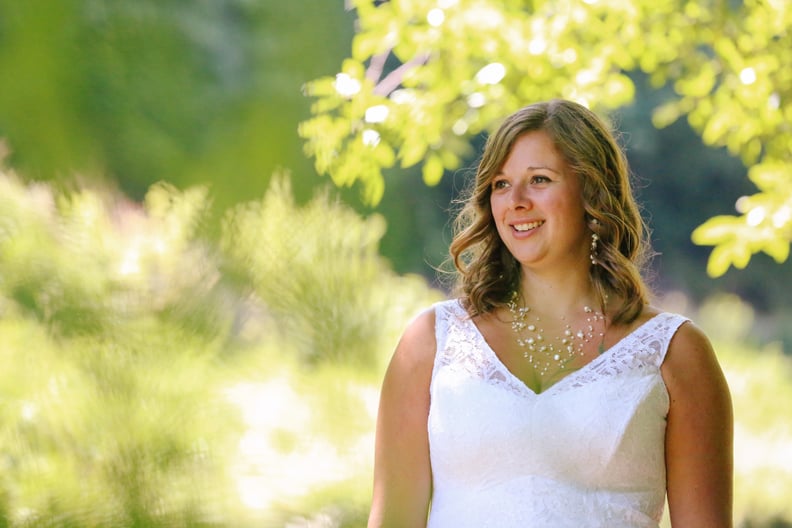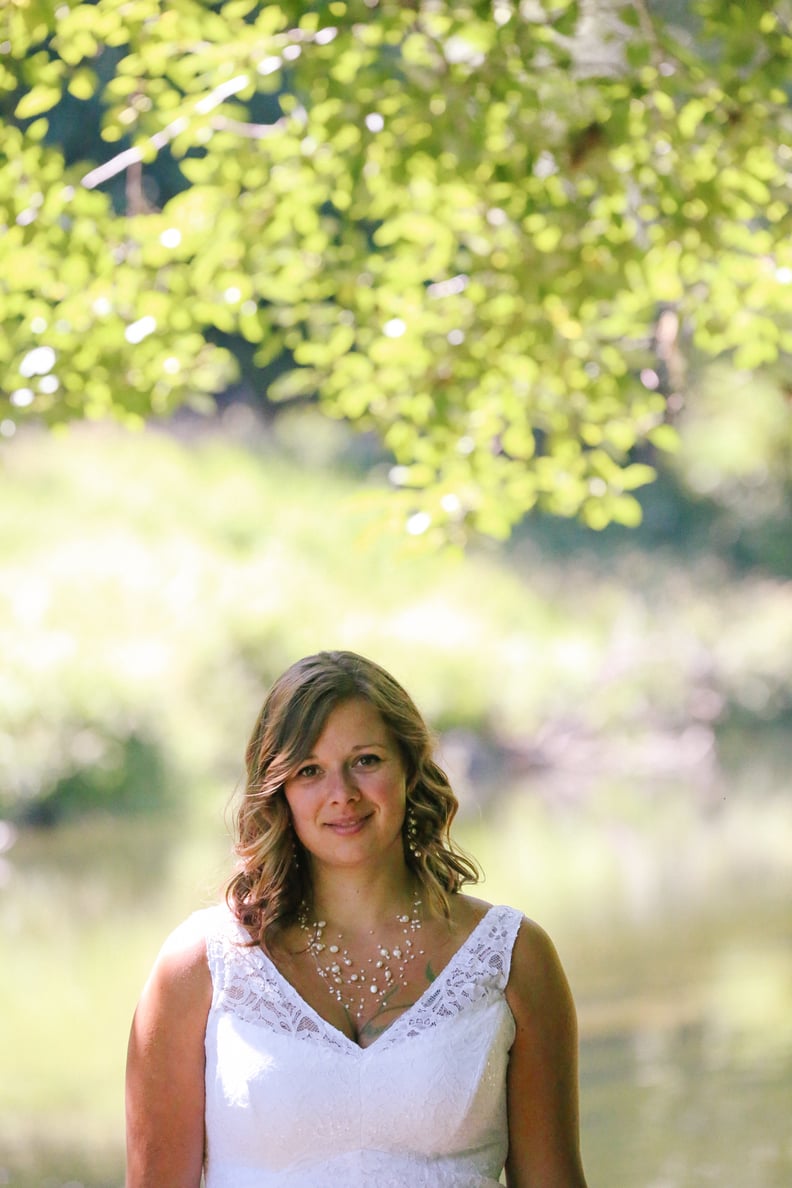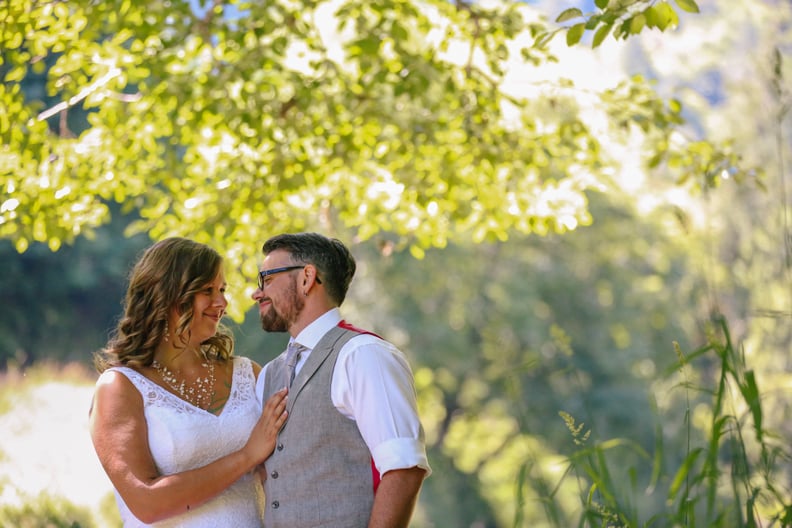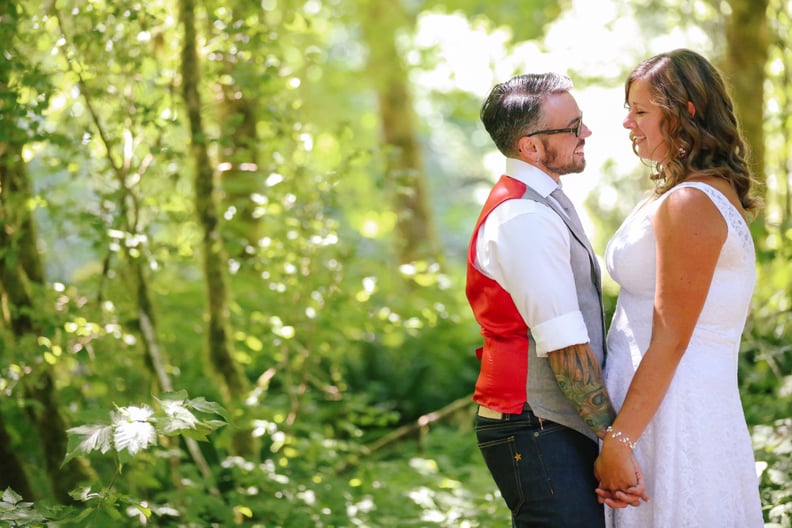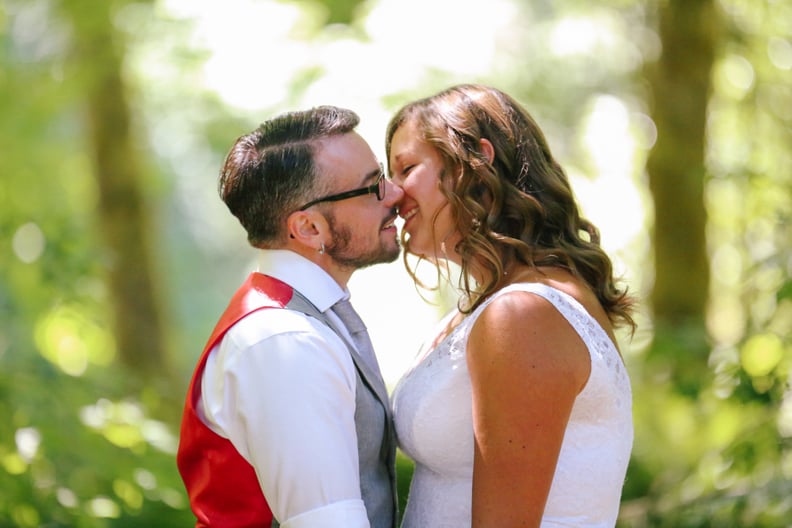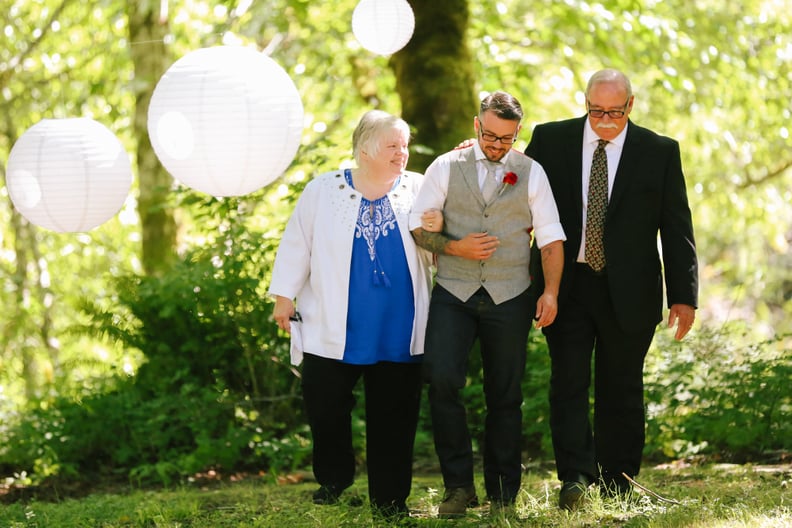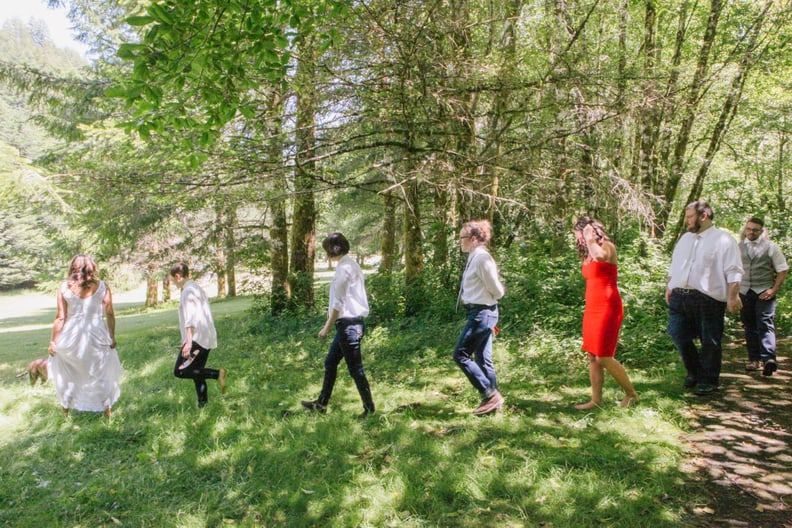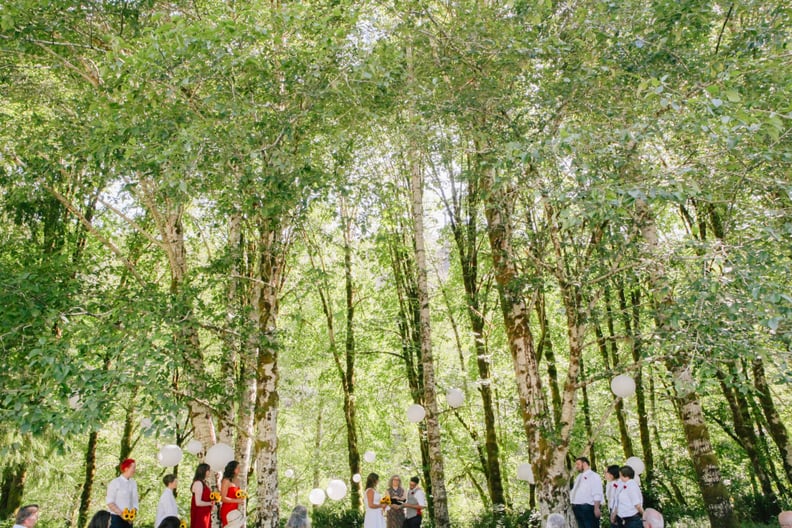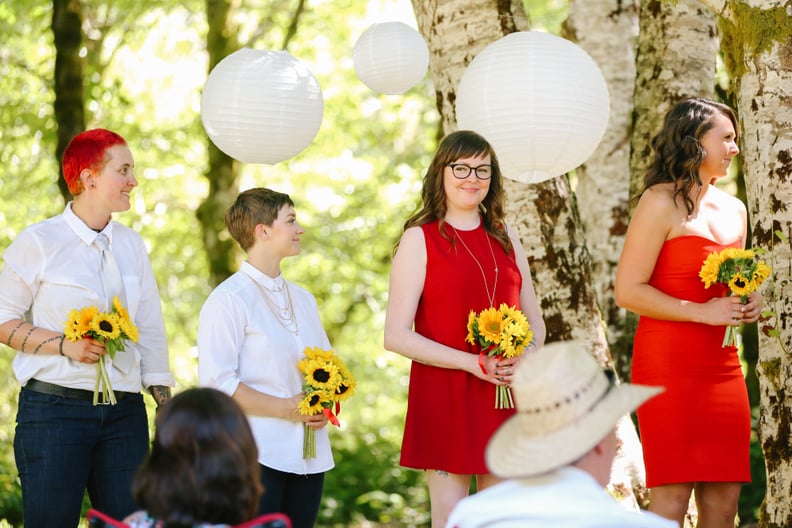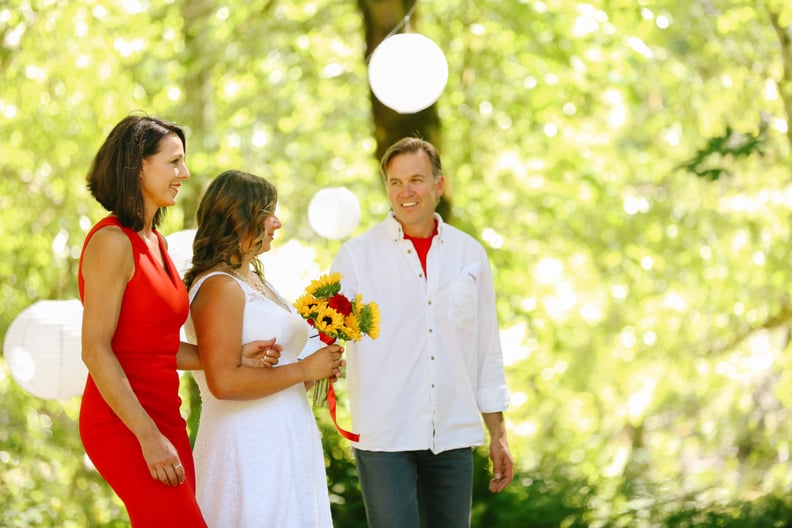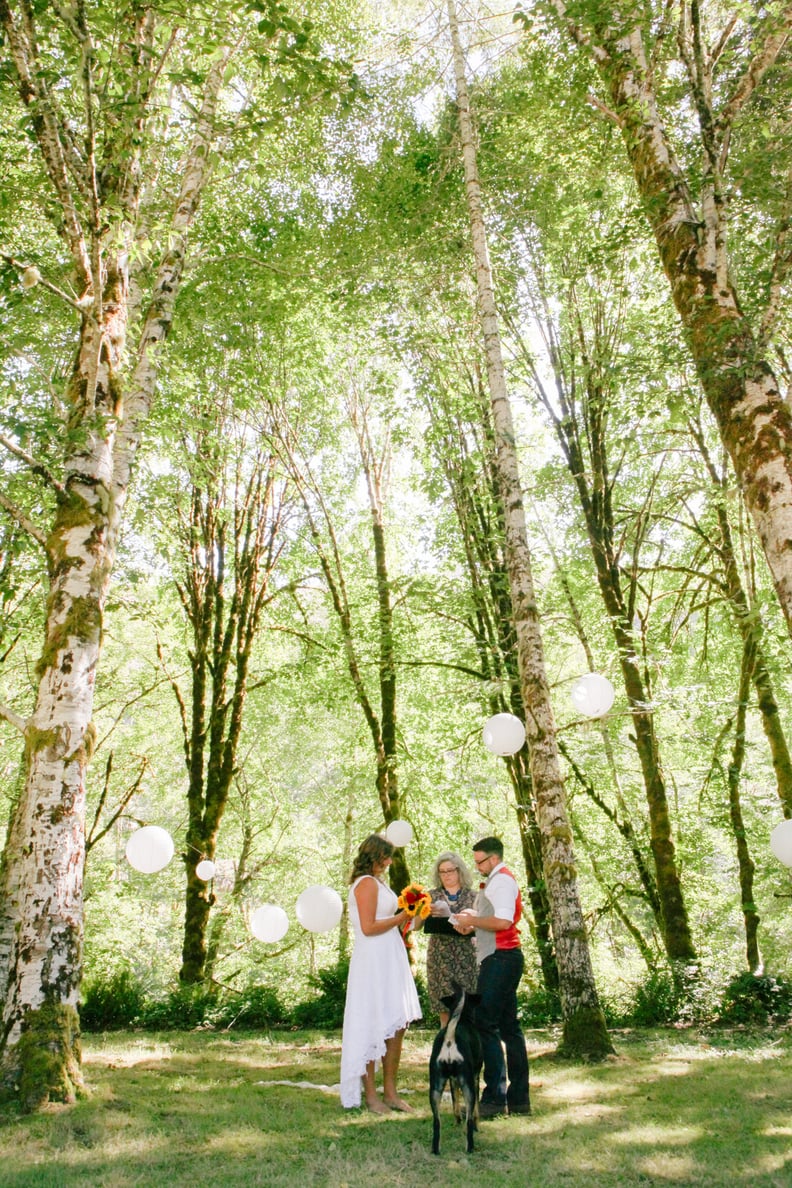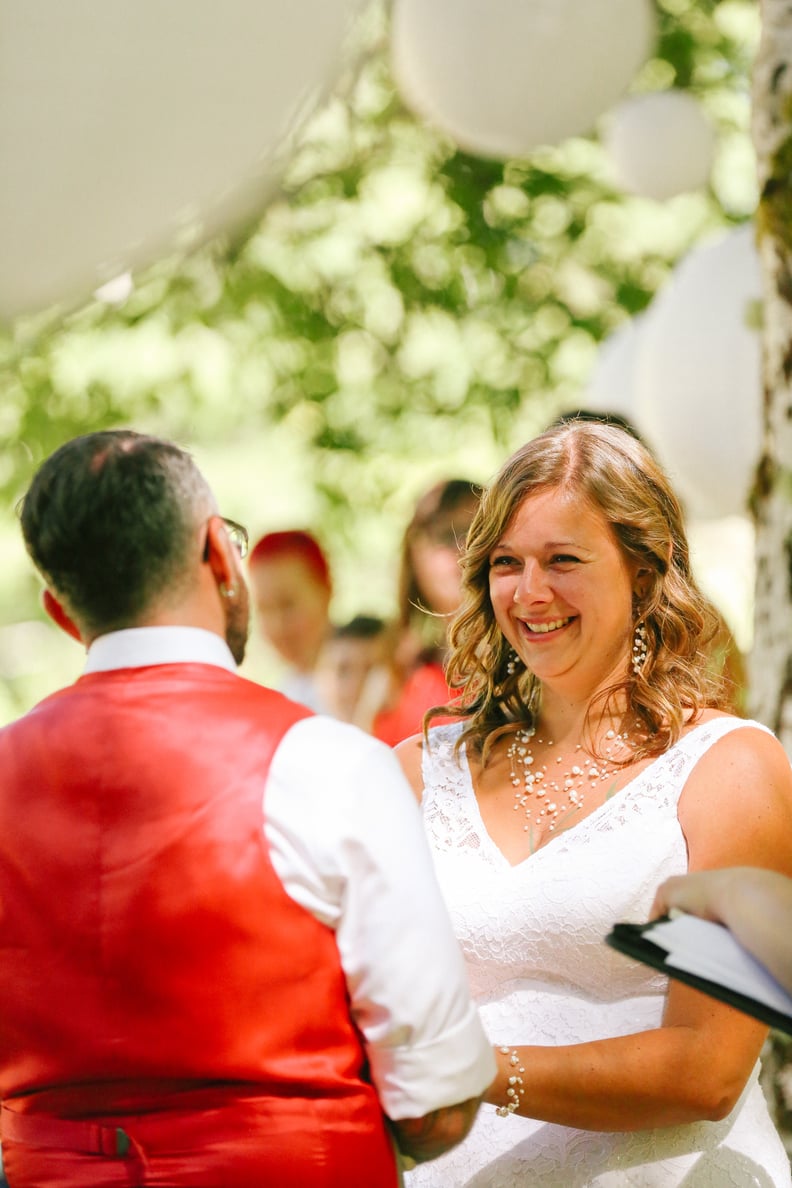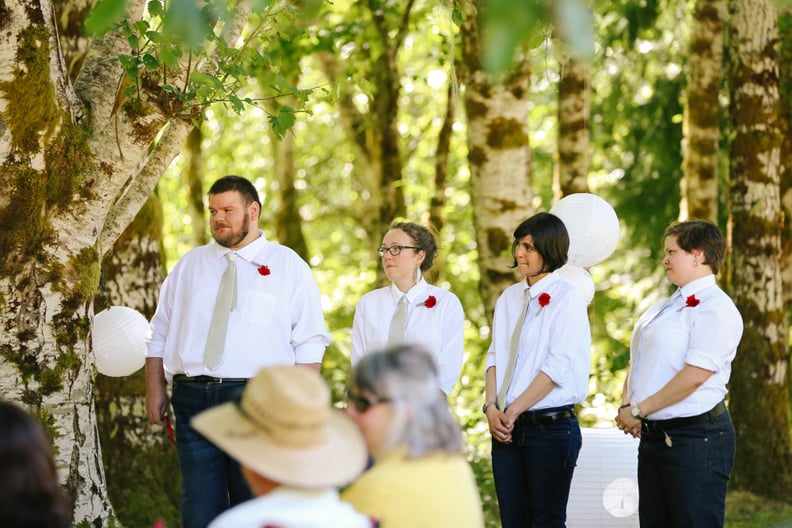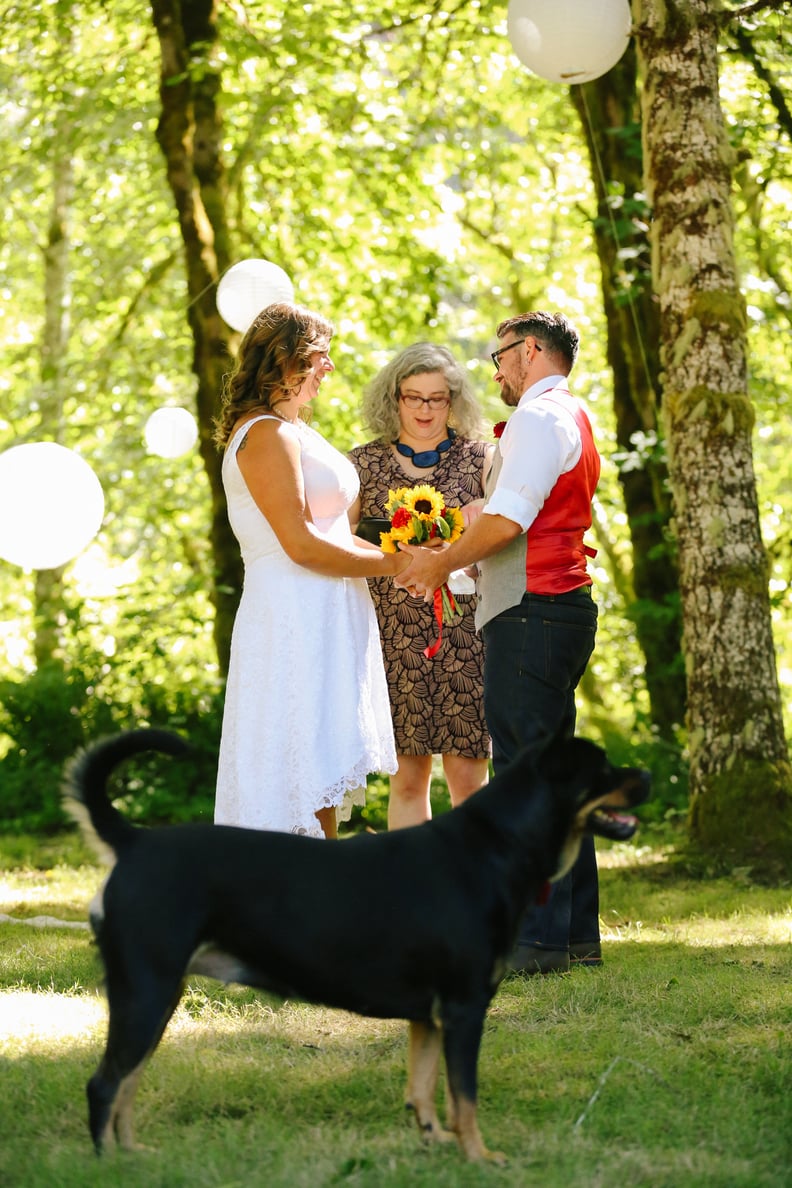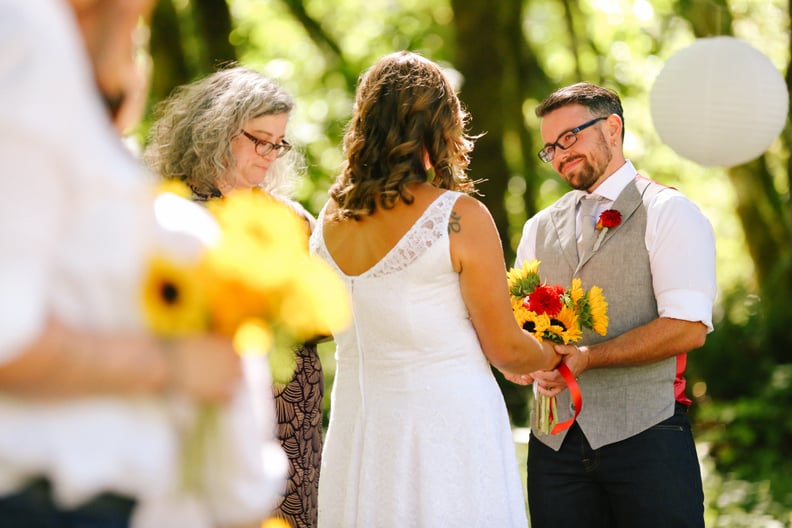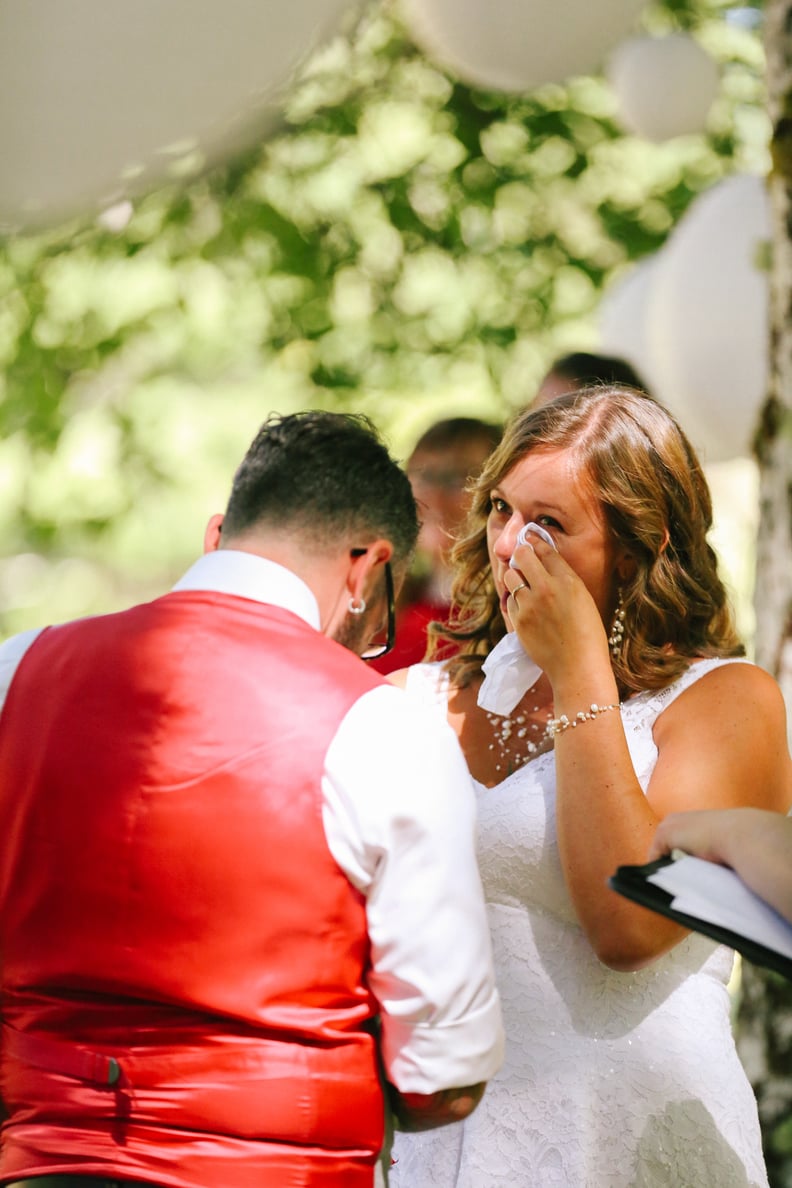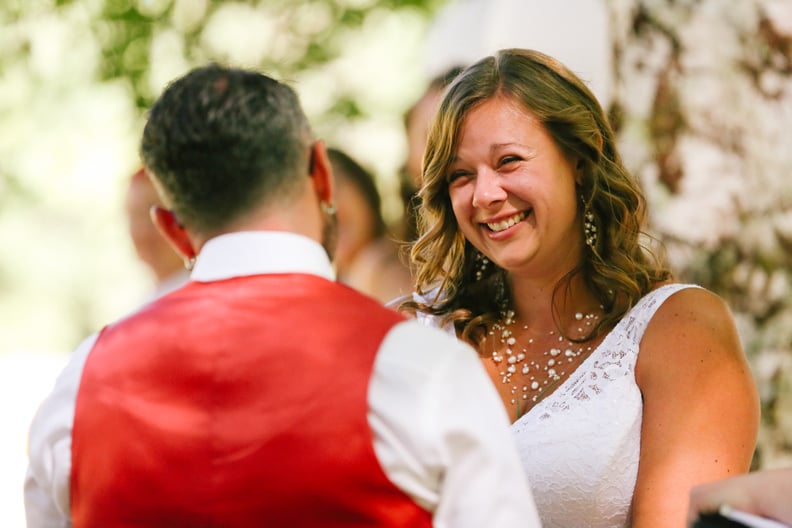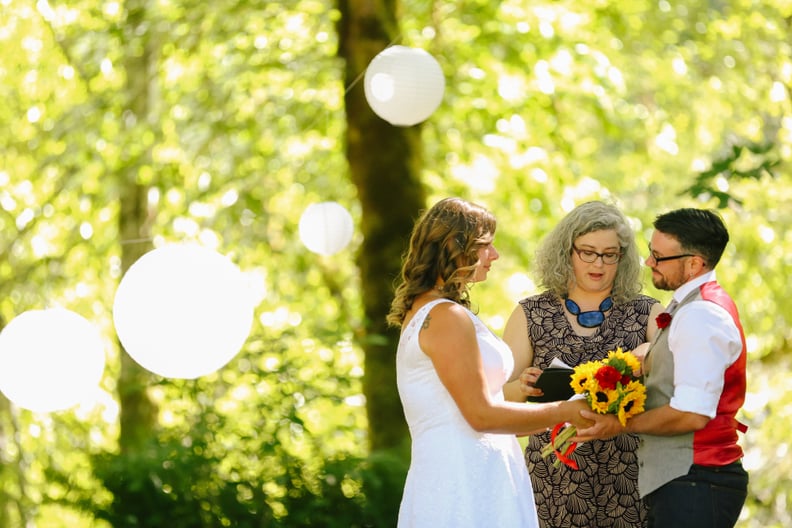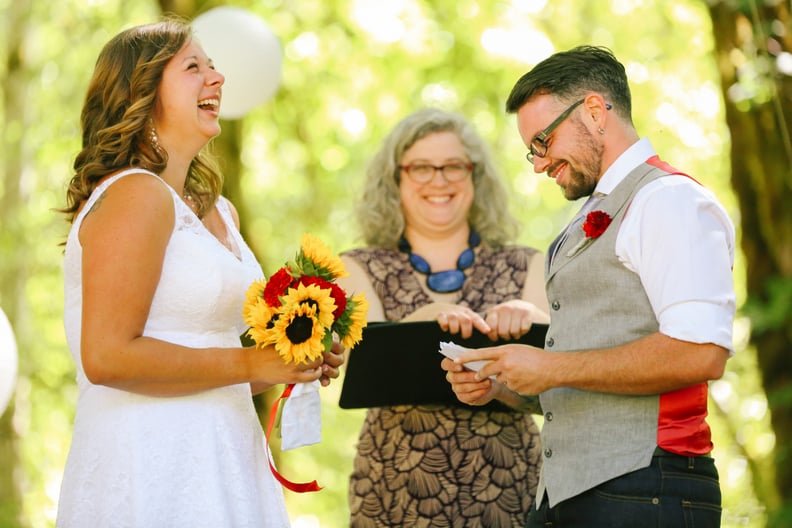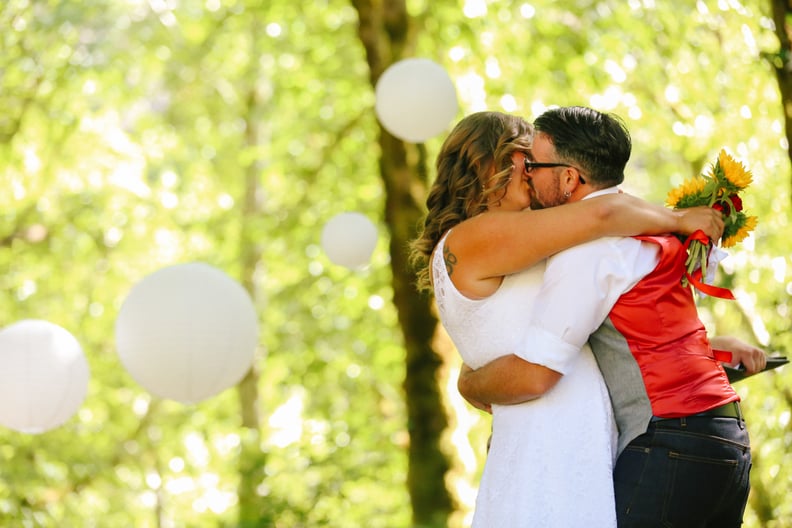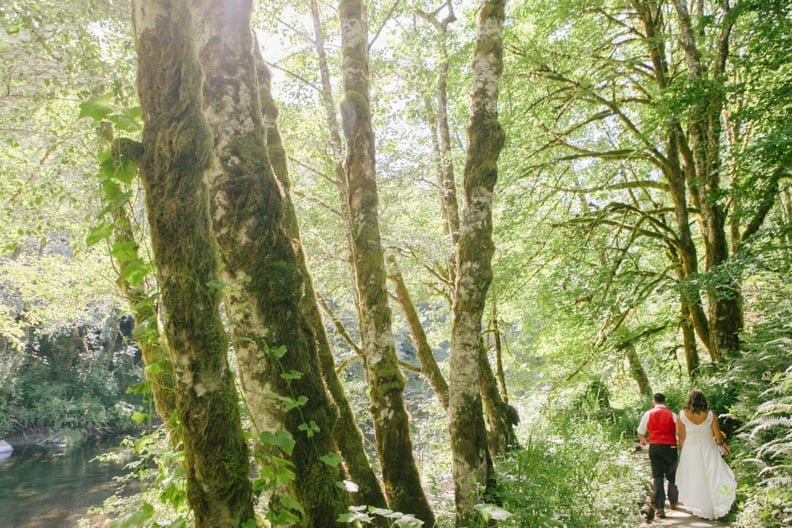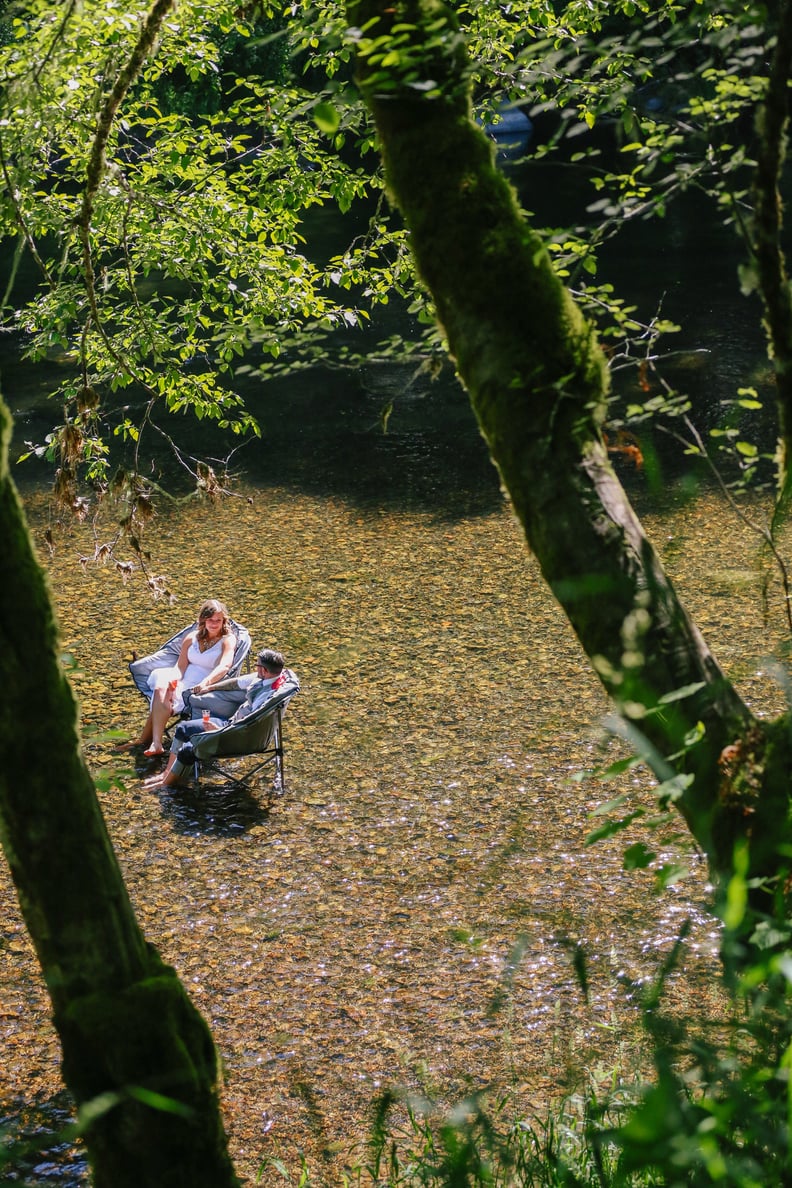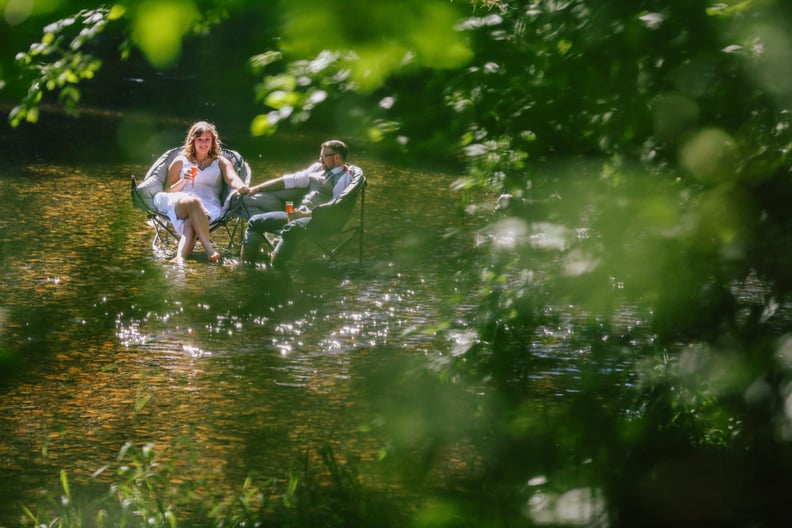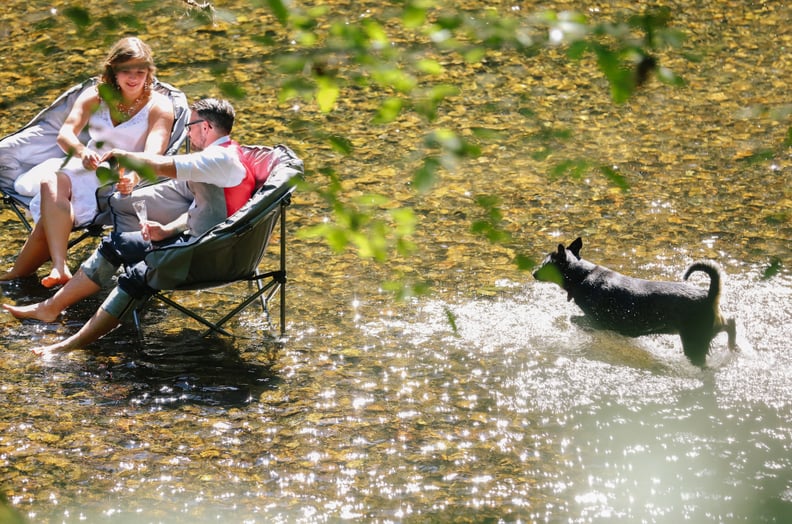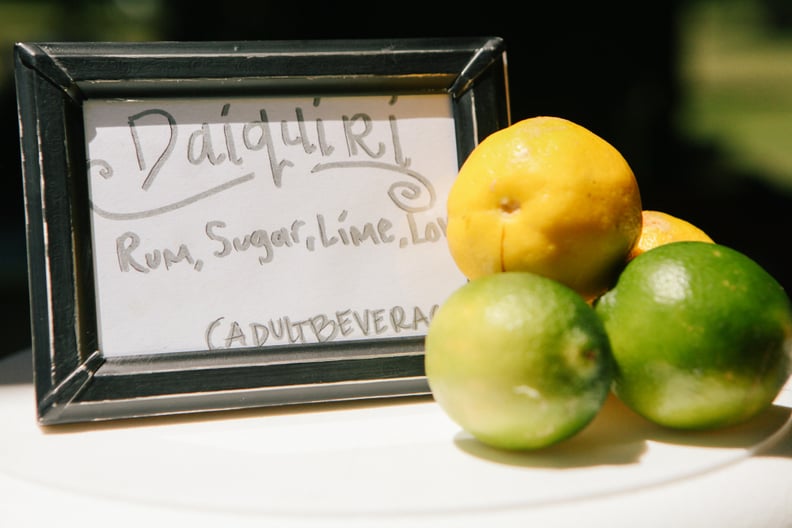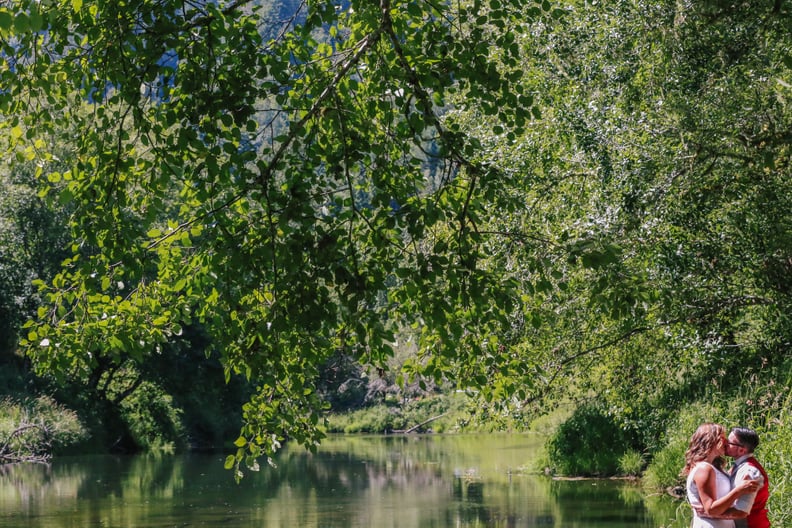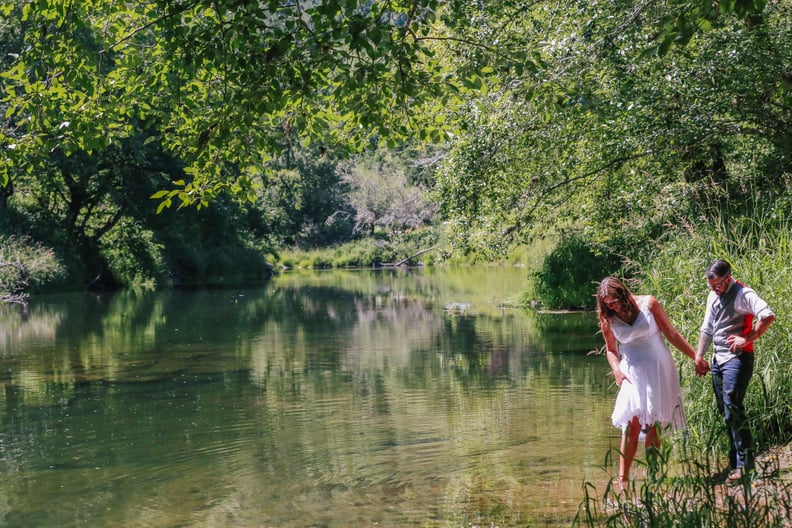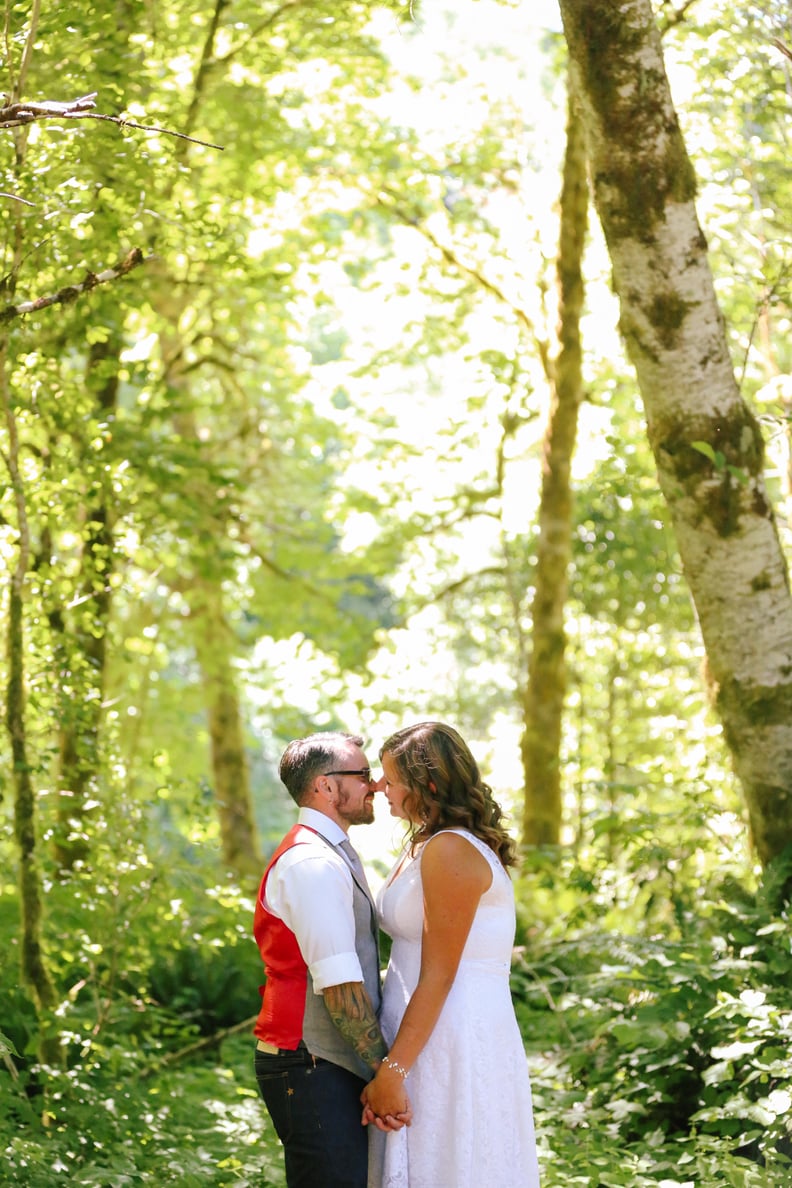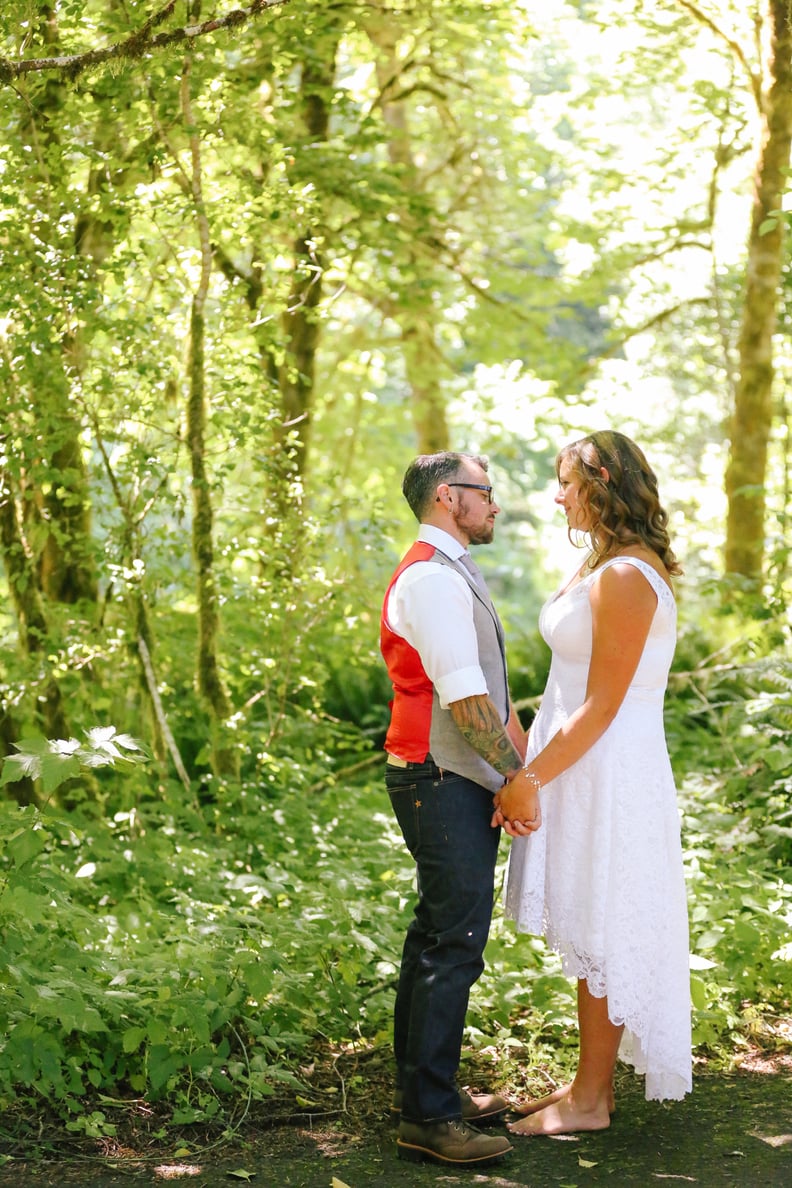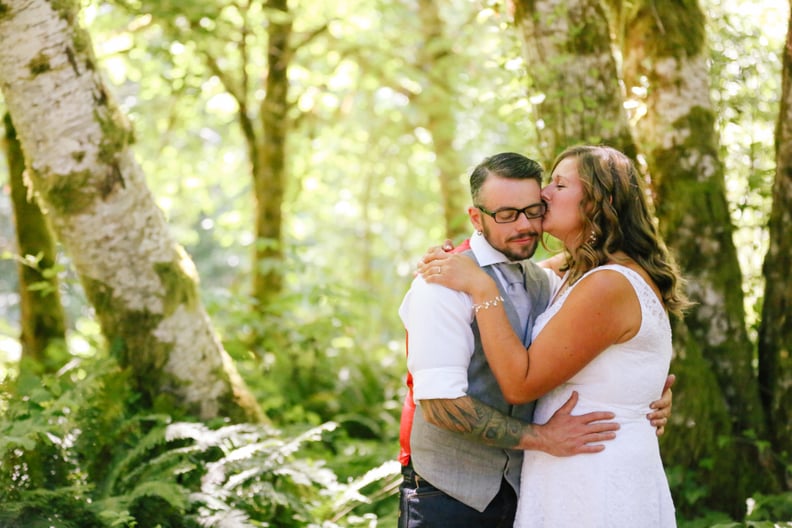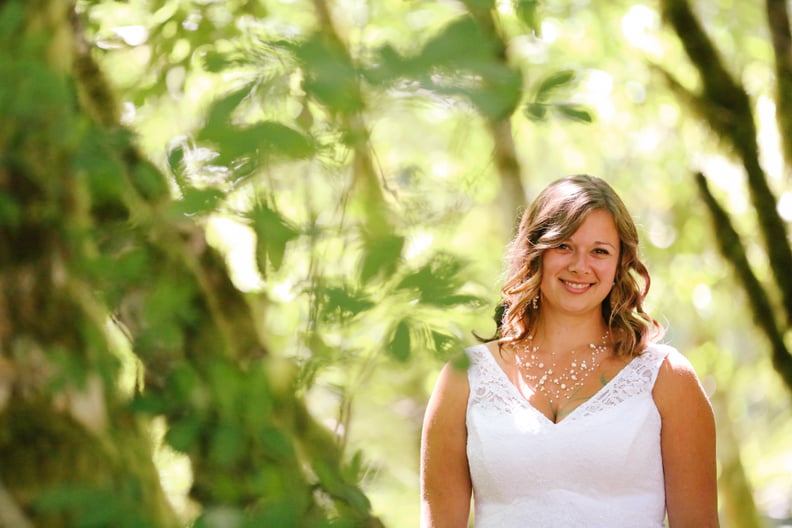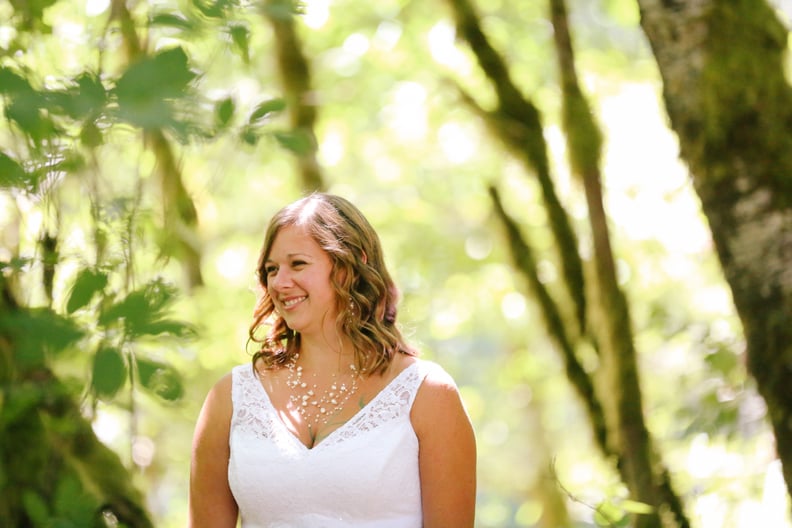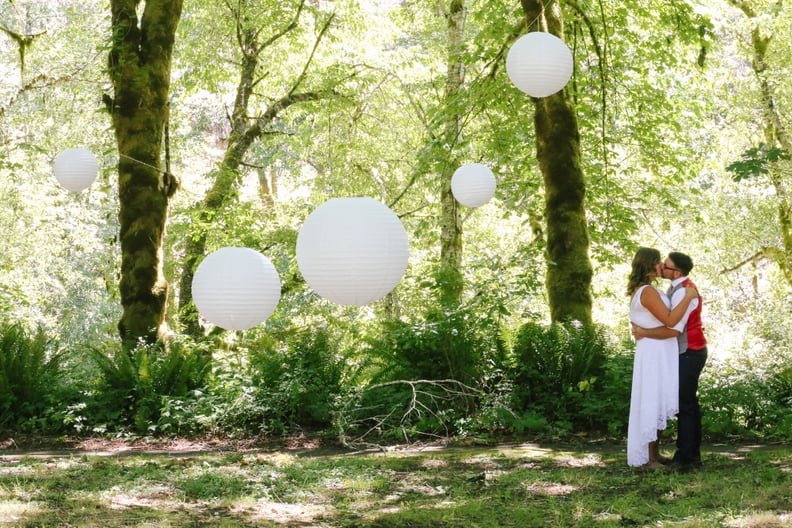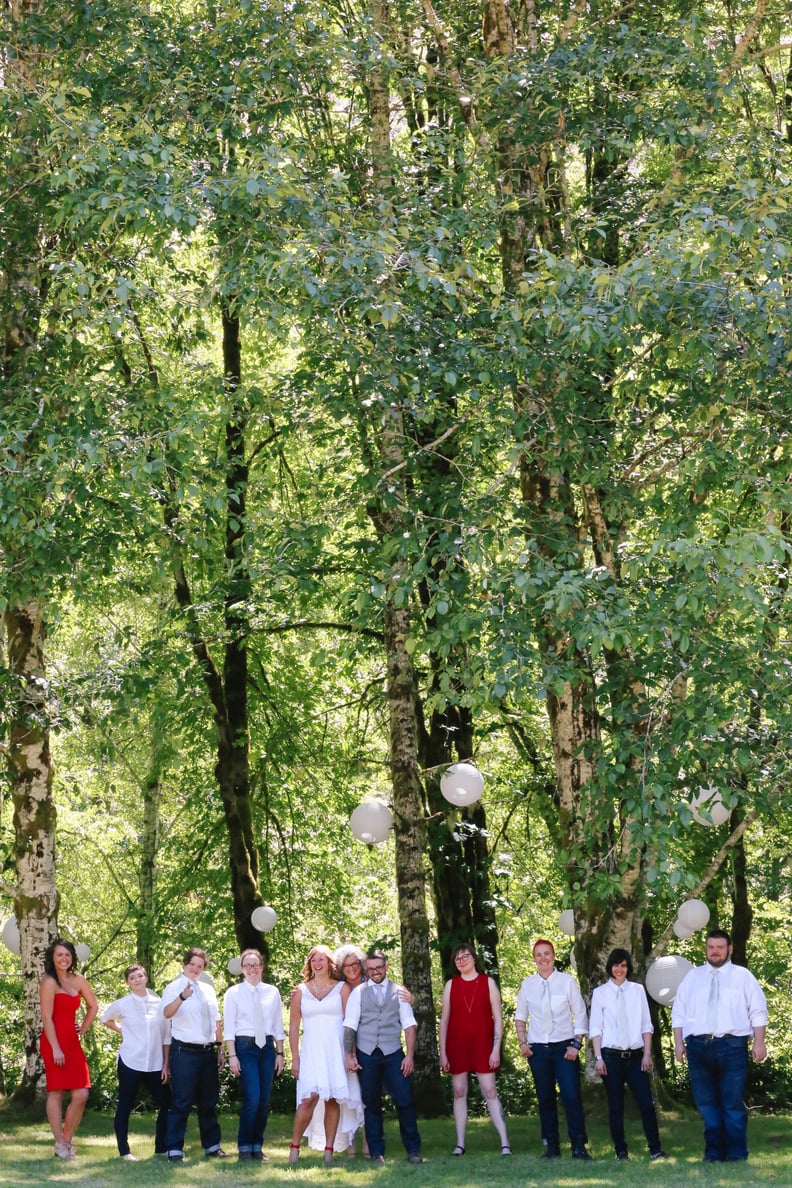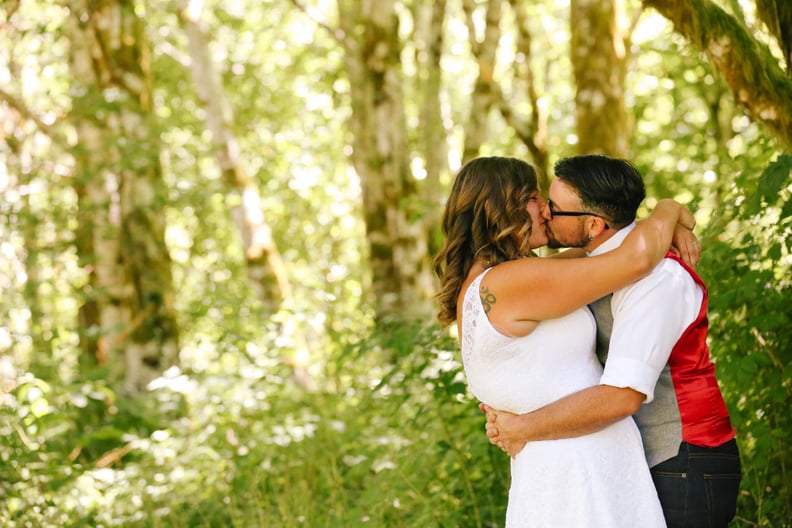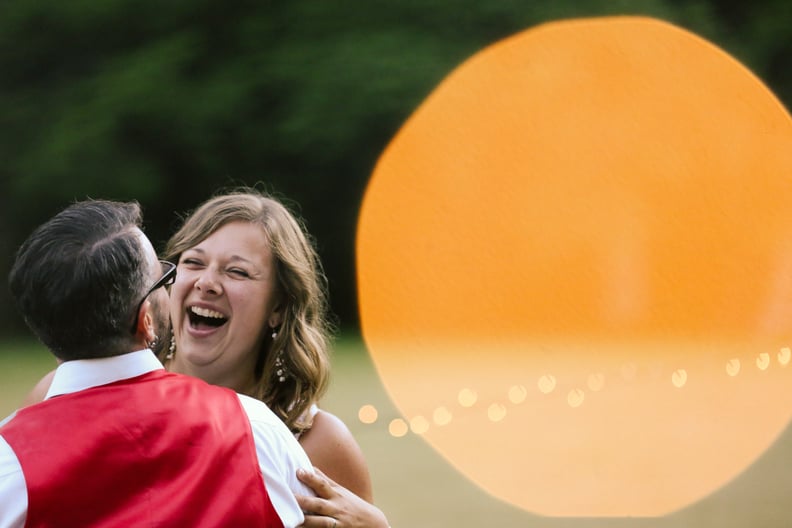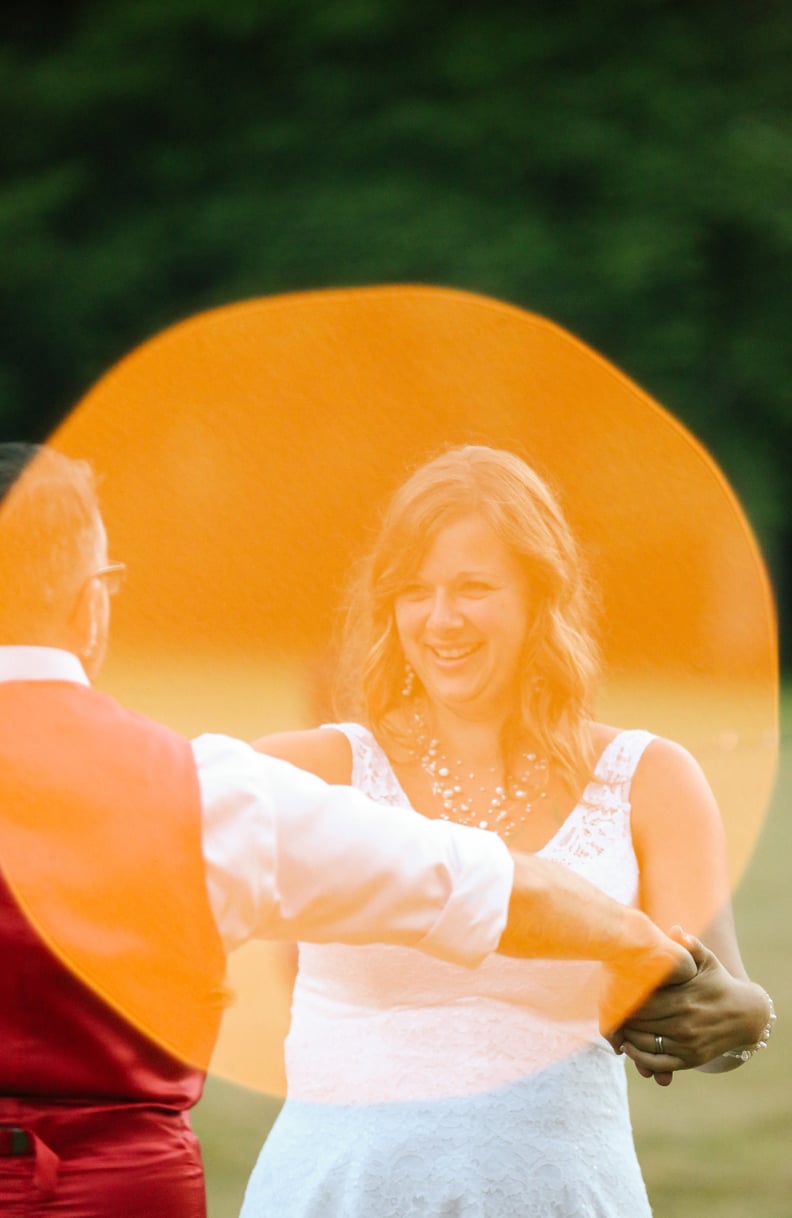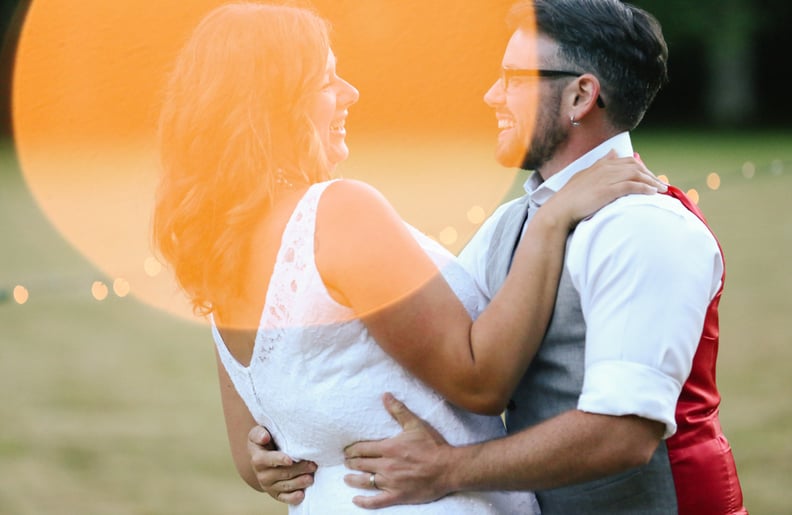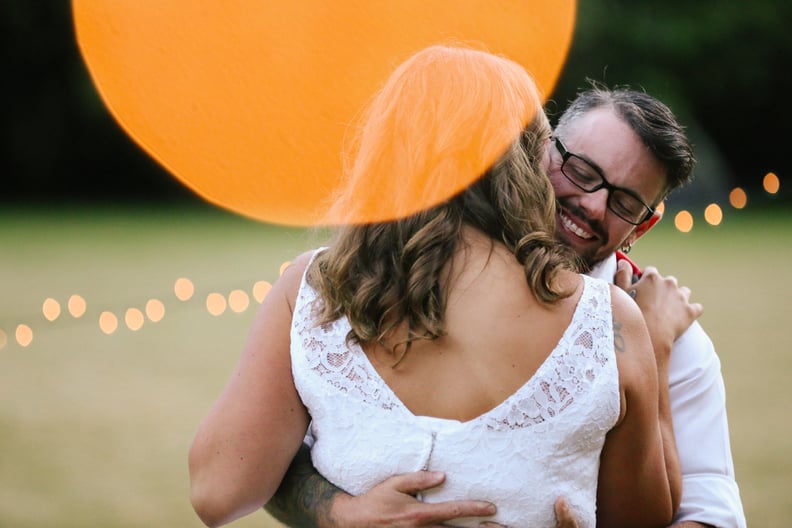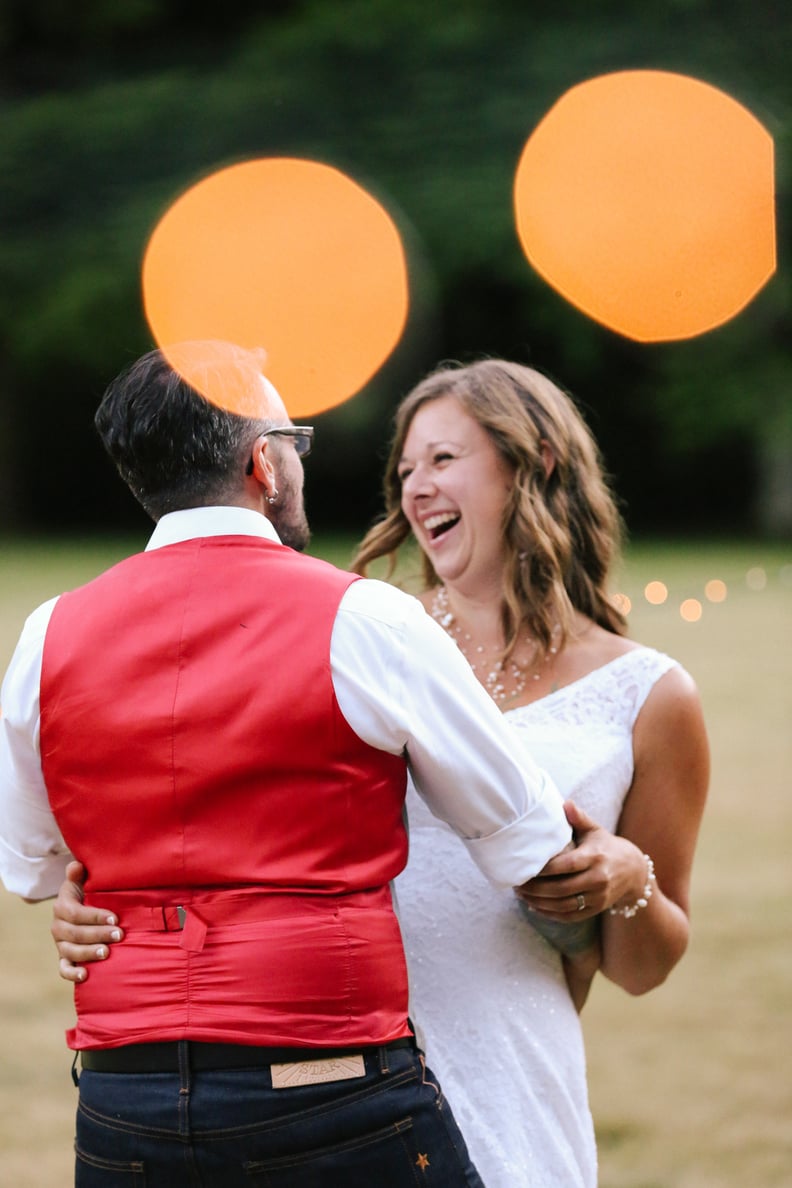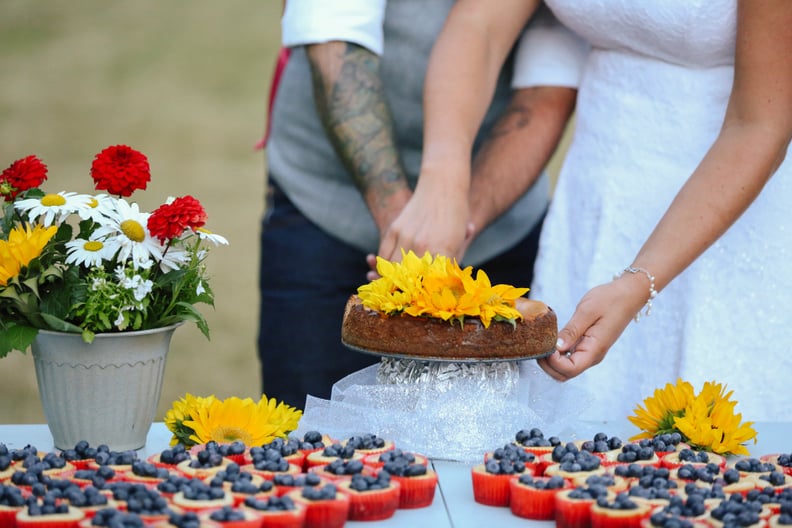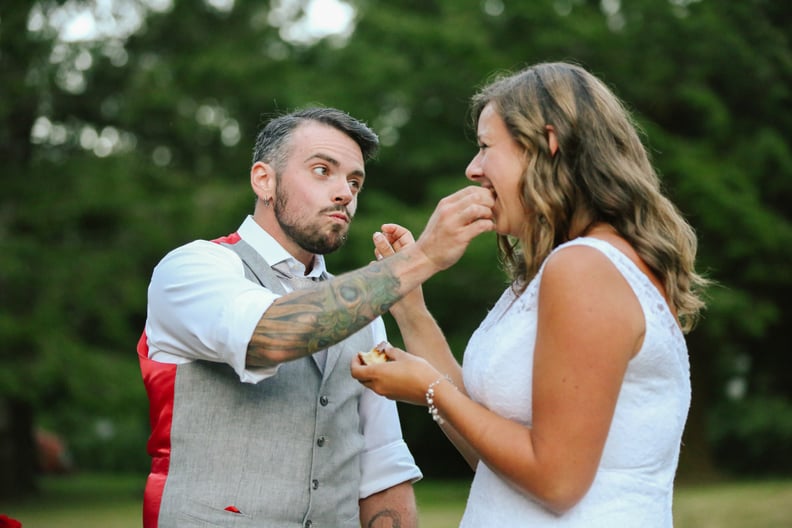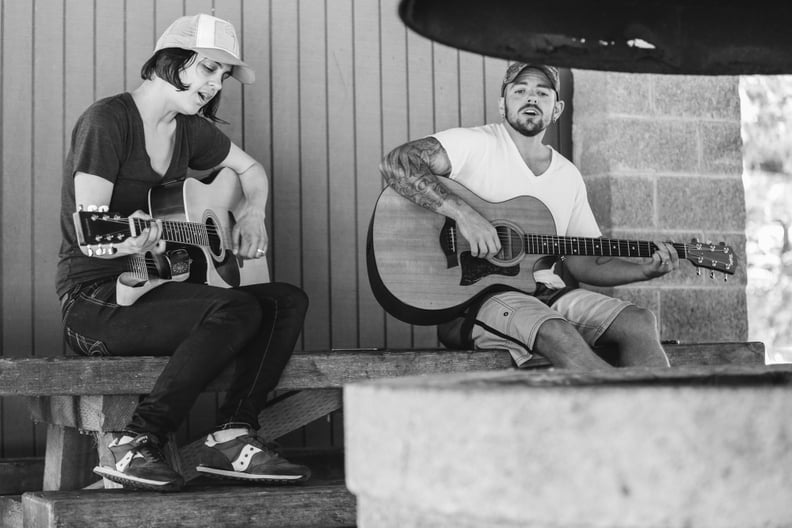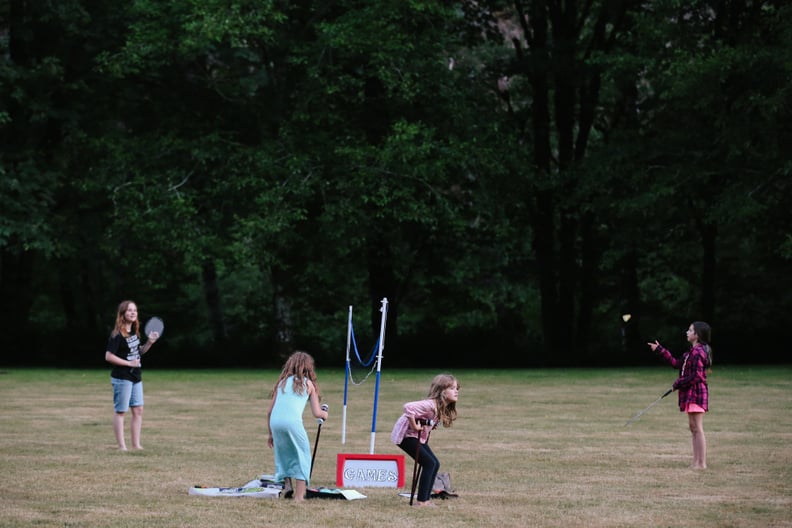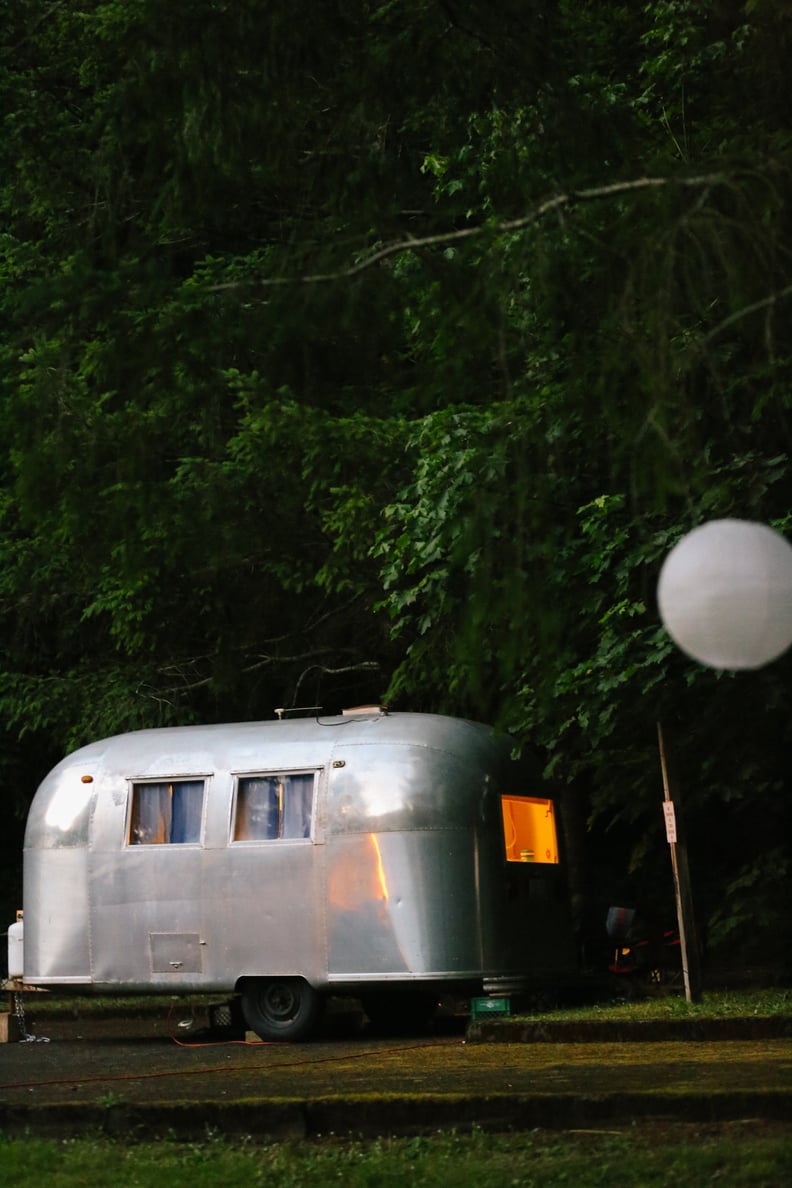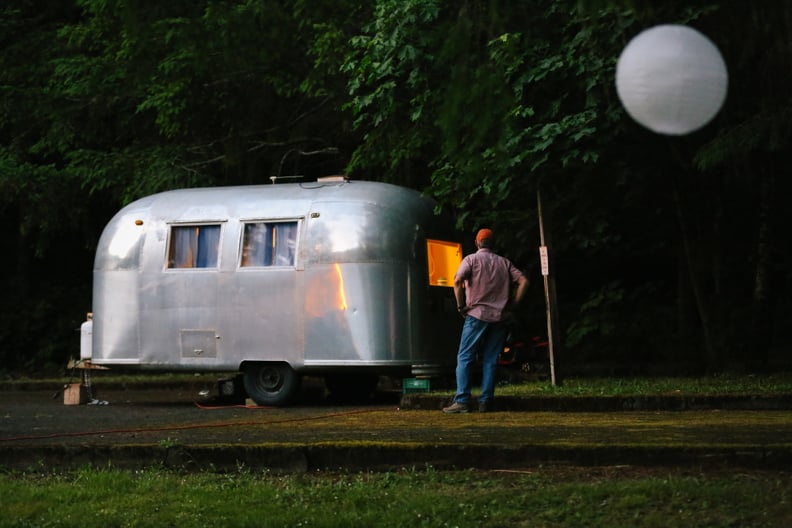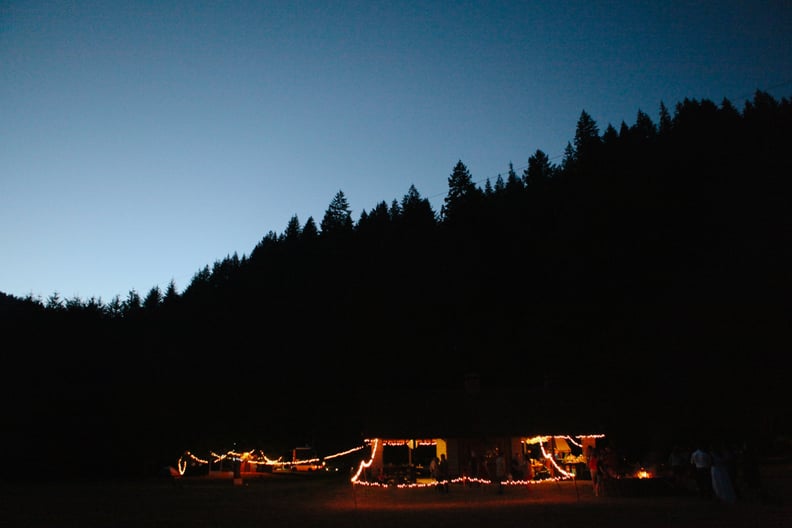 Vendors