Why Was Roger Ailes Memorialized During the 2017 Emmys?
Why in the World Was Roger Ailes Memorialized During the Emmy Awards?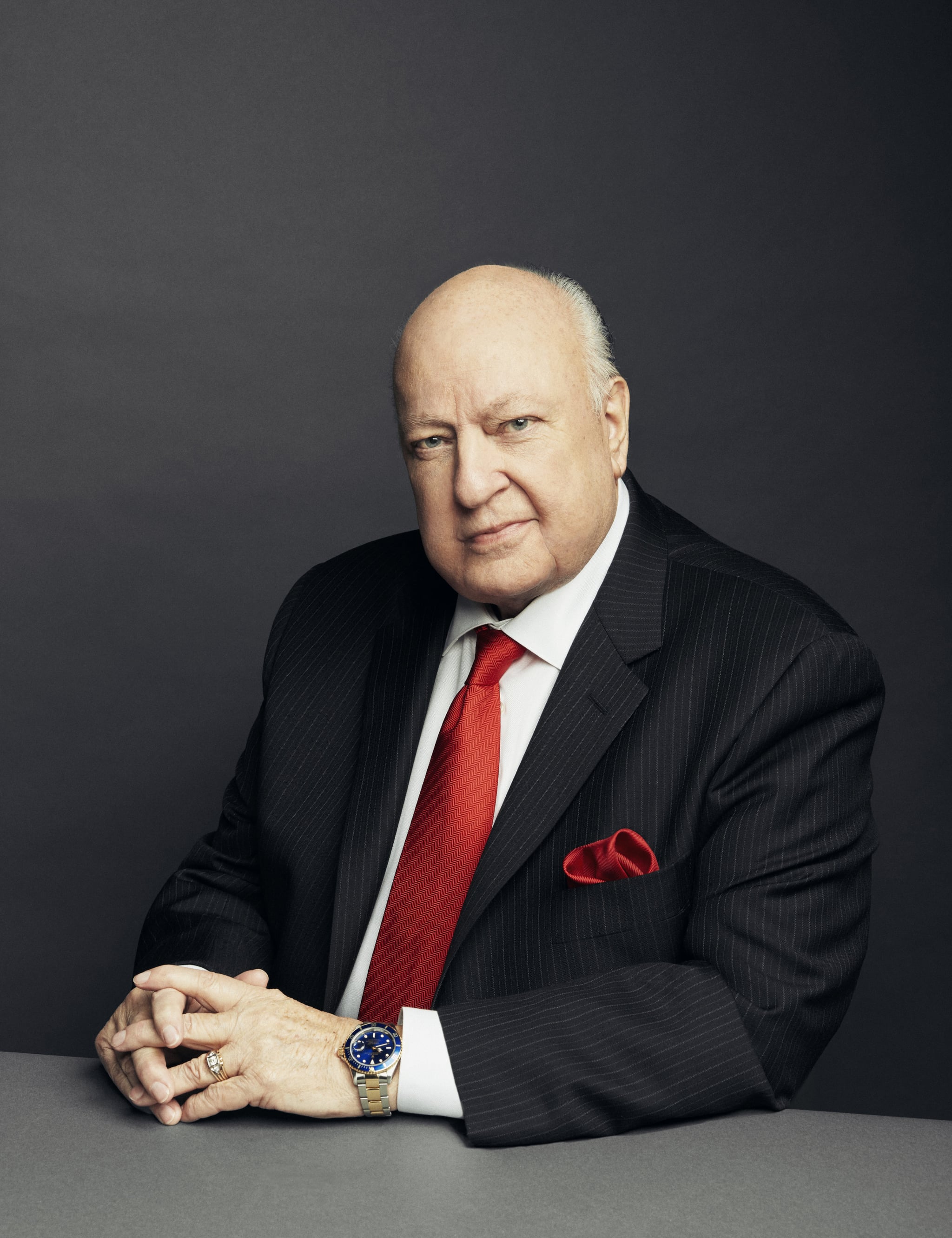 The 69th annual Emmy Awards show was packed with historic moments of cultural significance that made my heart burst with pride. Lena Waithe of Masters of None became the first black woman to win (or even be nominated) for an Emmy in the outstanding comedy writing category; Donald Glover became the first black person to win an Emmy for outstanding directing in a comedy series for his work on Atlanta; Riz Ahmed's win for The Night Of marked the first-ever acting Emmy to be awarded to a male actor of South Asian descent. Each of these wins stood as a promising sign that a more equal society is within reach.
But while it's true that those groundbreaking wins offered a much-needed glimmer of hope for our future, there was still one disturbing moment in particular from the Emmy Awards that left me feeling utterly confused: the inclusion of Roger Ailes — former Fox News CEO and widely-accused sexual harasser and enabler of other sexual harassers — in the show's "In Memoriam" section. Tucked alongside tributes to trailblazing icons we lost during the past year like Carrie Fisher and Debbie Reynolds was a dedication to a man who, according to widespread reports, spent much of his adult life making the lives of the women who worked for him into a living hell. He was included in the segment as one of the "cherished friends" we'd lost, while sentimental lyrics like "I'll be loving you always" played in the background. It was like every horrifying act Ailes had been accused of committing during his lifetime was completely forgotten.
I was appalled to see him being honored by the Television Academy on the national stage — and according to Twitter, I wasn't the only one.
We will be loving Roger Ailes always? Really?#Emmys

— andy lassner (@andylassner) September 18, 2017
Hey #Emmys, Please don't put Roger Ailes on the same list as Gwen Ifill, ever. #NotBuyingIt

— Jen Siebel Newsom (@JenSiebelNewsom) September 18, 2017
Roger Ailes is probably the person most responsible for the current toxicity of our political landscape. #Emmys shouldn't have honored him.

— Adam Best (@adamcbest) September 18, 2017
The tribute to Ailes, who died in May 2017 following a wave of harassment accusations and his subsequent exit from Fox News, was brief. After a quick flash of his image in a photo frame and a few beautiful notes sung by Christopher Jackson in the background, it was all over. But for one bizarre moment, the Television Academy implicitly grouped in Ailes — a man who was described by his alleged victims as a perpetrator of decades worth of "psychological torture" — with the likes of great icons like Mary Tyler Moore and Florence Henderson.
While the Television Academy could have chosen to spotlight one of the many other deserving names who were noticeably absent from the memorial, like Charlie Murphy or Harry Dean Stanton, it appears that they seemingly opted to make room for Ailes instead. I found it served as yet another reminder that men in positions of power are so often excused for even the most egregious of offenses. In Ailes's case, it seems that his ability to go essentially unpunished for committing abhorrent acts against women will continue on even posthumously.
#Emmys did not include Frank Vincent, Dick Gregory, Harry Dean Stanton, or Charlie Murphy but don't fret, they made room for Roger Ailes! pic.twitter.com/0rb2EDeT2N

— Yashar Ali 🐘 (@yashar) September 18, 2017
But despite how passionately I believe that it was wrong to highlight the life of a man who made the lives of so many miserable, I'm actually not here to mount an angry case against the Television Academy or the Emmy Awards. Twitter can do that just fine without my help. I'm speaking up because I believe that it is all of our responsibilities — yours and mine — to send a clear message to victims of harassment and abuse that we believe them and we support them; that we will not prop up the legacy of a person who commits acts of abuse and coercion, no matter how powerful that person might have been. And in this specific case, that we won't sit idly by as their abuser is celebrated and venerated.
Because if you ask me, last night's inclusion of Ailes in the "In Memoriam" segment of the Emmy Awards sent victims of abuse only one message: if your abuser is powerful enough, he might receive a $40 million payout instead of jail time while he's still alive, but even in death, he just might get a moving tribute set to the tune of Stevie Wonder in front of Hollywood's best. That message is simply not good enough.
We can do better — and for the sake of every victim out there who is still too scared to come forward, we absolutely must.