Alisyn Camerota Discusses Fox News Sexual Harassment
Former Fox News Anchor Breaks Her Silence: Ailes Was "Grossly Inappropriate"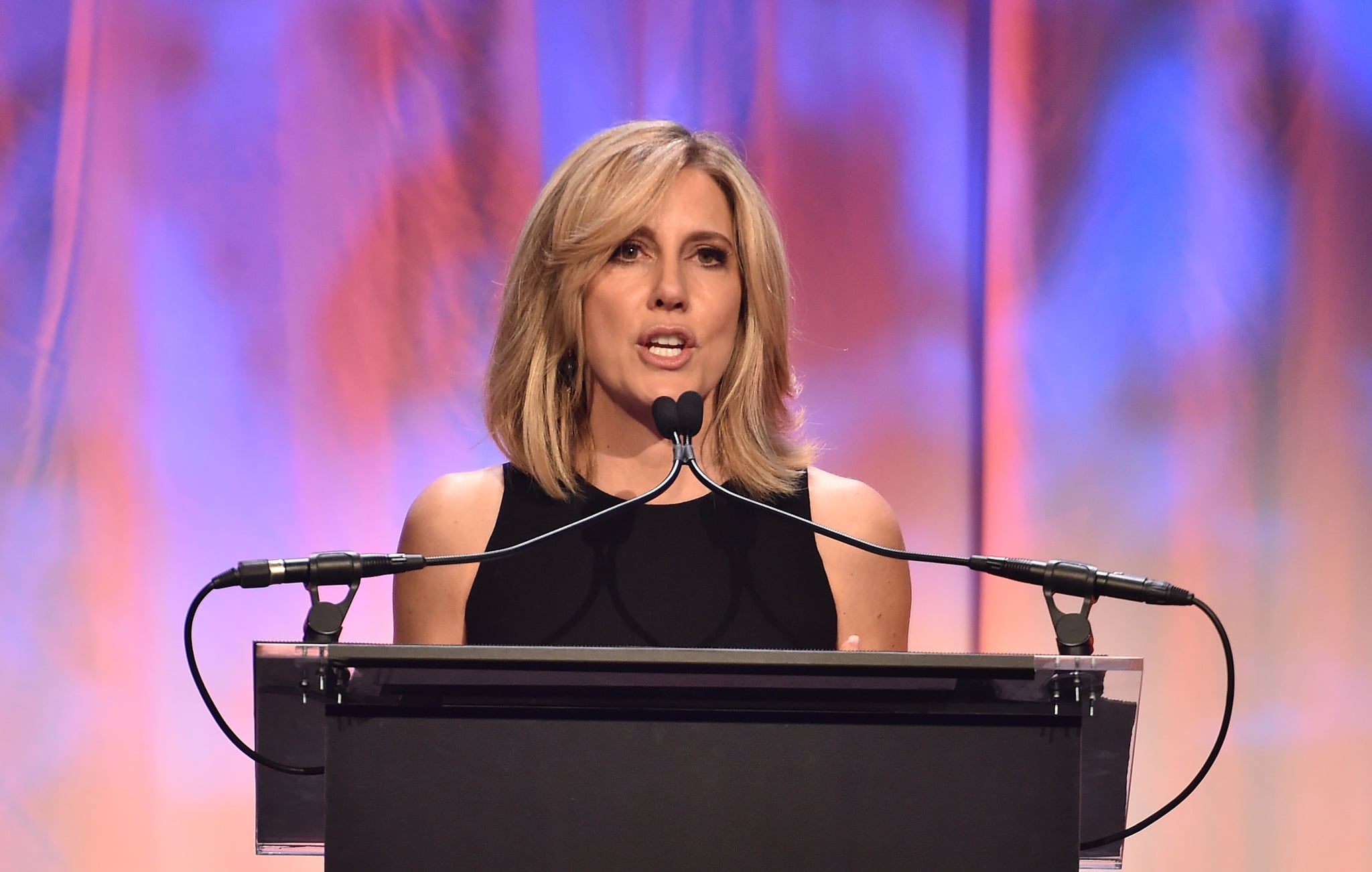 Coming forth about sexual harassment is a daunting experience, especially when you it involves doing so on one of the most-watched cable news channels in the country. Just ask Alisyn Camerota, co-anchor of CNN's New Day and former host on Fox and Friends, who spoke publicly about her experience at Fox News for the first time on Sunday.
Following Bill O'Reilly's termination from the network over several sexual harassment allegations, Camerota told Brian Stelter that she felt a "tipping point" surrounding the culture at Fox, which empowered her to share her own troubling story about her time working at Fox. While Camerota made it clear that she still values her time at the conservative news network and has many friends who remain in its employ, she was open about the negative experiences she faced as anchor on Fox News.
.@AlisynCamerota speaks out about the culture at Fox News https://t.co/BNYSWkqDpE https://t.co/a7ThOwbMil

— CNN (@CNN) April 23, 2017
"Yes, Roger Ailes did sexually harass me. Let me be clear. Roger Ailes was — could be — charming, he could be quite charismatic, he could be uproariously funny," Camerota shared, continuing, "He could also be a bit of a bully and mean, and he also was often kind of grossly inappropriate with things that he would say." She went on to share that not only would Ailes make inappropriate comments about her physique and demeaning demands behind the scenes at the network, but that he also attempted to manipulate Camerota into "meeting" at a hotel when she asked for guidance in advancing her career path.
"I remember vividly that I had sort of an out-of-body experience hovering over us in the office and thinking, 'Is this it? Is this the end of my time here? Will I be fired if I don't do this?'" shared an emotional Camerota, voicing the paralyzing fear that so many victims of sexual harassment feel. The host continued, "And I just want everybody to understand that when it happens, there is a visceral reaction that you have where you recognize my career and everything I've worked for is under threat and I don't know what's going to happen next."
When explaining why it took so long to come forward about her experience, Camerota was honest: "I didn't tell anybody at the time because I was embarrassed and it was sort of humiliating." When Brian Stelter expressed astonishment that his colleague would feel embarrassed about being a victim of workplace harassment, Camerota went on to explain:

"It's embarrassing, you know, when this man that you've gone to tell about your strengths, and to . . . see if he thinks that you're doing a good job at work, you know, makes that sort of proposition; it is demeaning and it is humiliating, so I was sort of embarrassed to tell people. So I decided personally — and everybody deals with it differently — I'm going to ignore that. I'm gonna pretend that never happened."
Later in the interview, which you can watch above, Camerota also shared that Ailes ridiculed her for taking neutral political stances on air rather than the ultraconservative views typically expressed by the network. In a statement to HuffPo, Ailes's lawyers refute Camerota's claims; however, with his number of accusers reaching into the double digits, that denial feels flimsy.