How Did Joe Biden Meet Jill?
The Story of How Joe and Jill Biden Met Proves You Can Find Love After Tragedy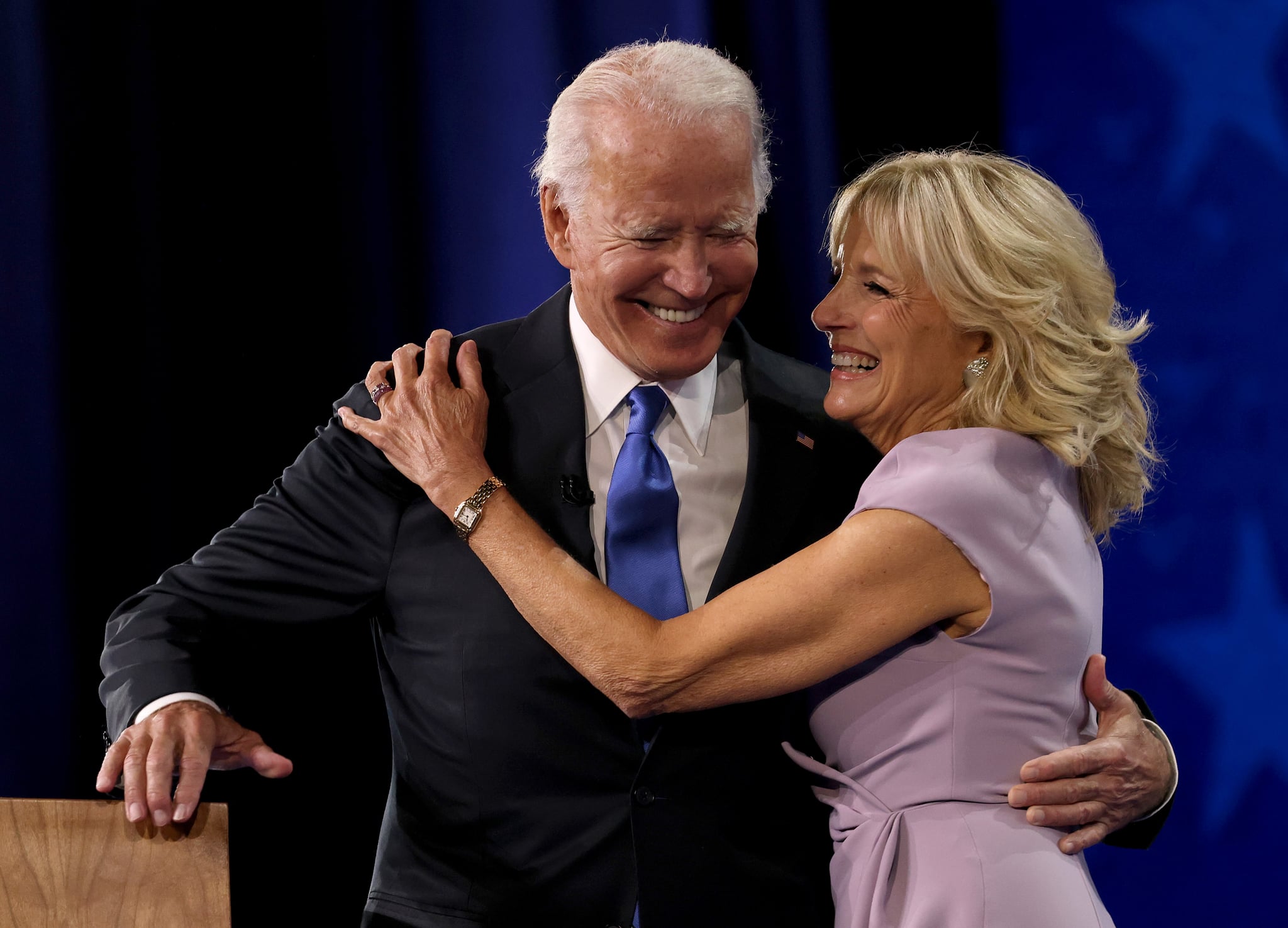 Image Source: Getty / Win McNamee
During his victory speech on Saturday, Nov. 7, President-Elect Joe Biden introduced himself by declaring, "As I have said many times before, I'm Jill's husband." Ever since, we've been charmed by the couple's 43-year marriage.
At the time of their meeting, in 1975, Joe was no stranger to heartbreak. Three years prior, he had lost his late wife, Neilia, and their one-year-old daughter, Naomi, in a devastating car accident. Joe was left alone to take care of their two sons, Hunter and Beau. Jill Jacobs, meanwhile, was about to graduate from the University of Delaware with a degree in English. The two finally crossed paths when Joe's brother set the pair up on a blind date, according to a 2016 Vogue feature on Jill.
Jill told Vogue, "I was a senior, and I had been dating guys in jeans and clogs and T-shirts, he came to the door and he had a sport coat and loafers, and I thought, 'God, this is never going to work, not in a million years.'" Despite her reservations, they hit it off immediately. When Jill returned home from the date, she called her mother at 1 a.m. and said "Mom, I finally met a gentleman." Even though she knew Joe was the one, it took five marriage proposals for Jill to say yes. "I said, 'Not yet. Not yet. Not yet.' Because by that time, of course, I had fallen in love with the boys, and I really felt that this marriage had to work. Because they had lost their mom, and I couldn't have them lose another mother. I had to be 100 percent sure." The two finally married on June 17, 1977 in New York City.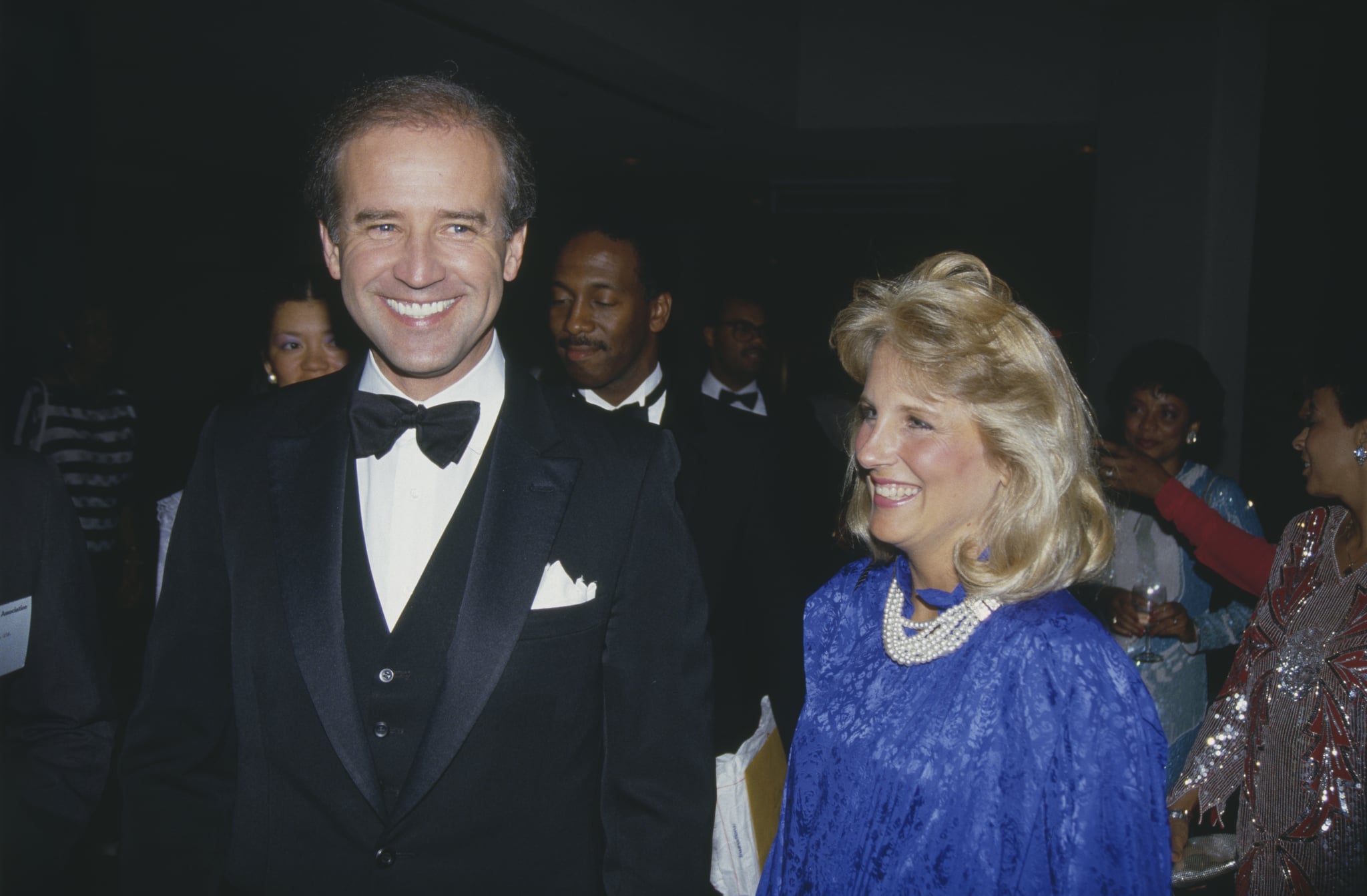 Image Source: Getty / Rick Maiman
"She gave me back my life," Joe wrote in his 2007 memoir, Promises to Keep. "She made me start to think my family could be whole again." He suggests that his late wife had a hand in bringing the couple together. Over the course of their marriage, they've worked to help heal the country the same way they healed their family — as Jill said at the 2020 Democratic National Convention:"With love and understanding, and with small acts of kindness. With bravery. With unwavering faith."
In addition to Hunter and Joe's late son, Beau, Joe and Jill have one daughter, Ashley, together. Their growing family now also includes six grandchildren and two adorable pups, Champ and Major. Looks like America just gained one big, happy First Family!