Joe Biden Gives Acceptance Speech For Presidency
"This Is the Time to Heal": Joe Biden's Victory Speech Brings a Message of Hope and Unity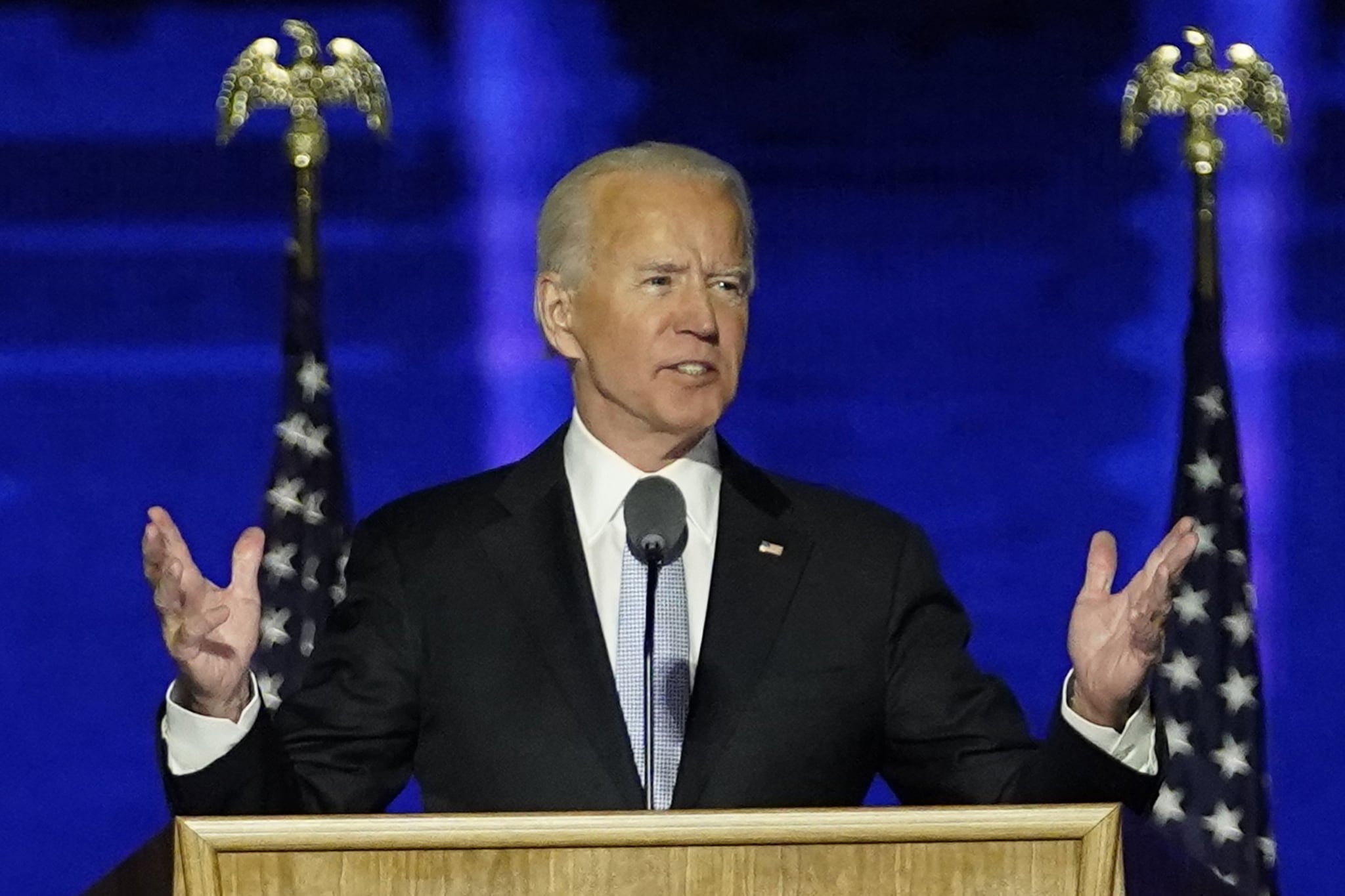 Joe Biden and Kamala Harris took the stage in Wilmington, DE, to accept the roles of president-elect and vice president-elect, bringing at least some closure to a long and tense race against President Donald Trump. Biden's rousing speech, delivered to a packed parking lot of mask-wearing supporters cheering from the hoods of their cars, delivered the strong message of unity and healing that he's championed throughout his campaign.
"I pledge to be a president who seeks not to divide, but unify," the former vice president said. "Who doesn't see red states and blue states, only sees the United States." He soon addressed the voters who cast their ballots for Trump, telling them, "I understand your disappointment tonight. I've lost a couple times myself. But now let's give each other a chance. It's time to put away the harsh rhetoric, lower the temperature, see each other again, listen to each other again. And to make progress, we have to stop treating our opponents as our enemies. They are not our enemies, they're Americans."
He added: "This is the time to heal in America."
While his speech looked toward both the future and the past, Biden also made a point of singling out Harris's historic achievement in the present. With Harris's election to the vice presidency, Biden said, she "makes history as the first woman, first Black woman, the first woman from South Asian descent, the first daughter of immigrants ever elected in this country. Don't tell me it's not possible in the United States. It's long overdue."
Biden also paused to recognize Black voters, whose support of him at the polls made his election possible. "Especially for those moments when this campaign was at its lowest ebb, the African American community stood up again for me. You've always had my back, and I'll have yours."
And, as he has throughout his campaign, Biden assured voters from across the political spectrum that he would fight for and represent them in the Oval Office. "I'm a proud Democrat, but I will govern as an American president," he said. "I will work as hard for those who didn't vote for me as those who did."