This Therapist Has Dedicated Her Life to Helping an LGBTQ+ Community in Crisis
Danna Bodenheimer, LCSW, DSW, is the founder and director of Walnut Psychotherapy Center in Philadelphia. Along with her staff, she treats a group of people for whom "the unifying theme is feeling invisible:" the LGBTQ+ community.
"Whether that invisibility is born out of a family's denial of your existence, or simply not seeing anyone who looks like you in a magazine, invisibility pervades the queer experience," Bodenheimer told POPSUGAR. "The lives of queer people are often debated by both heterosexual and cis-gendered people in power," she explained, which can leave people feeling not only neglected, but also "like pawns in a political game, whose lives and rights are up for constant, vicious debate."
This has a profoundly negative impact on a person's mental health — a problem that's only compounded with limited access to mental health care. The need for better, more affordable mental health care isn't exclusive to the LGBTQ+ community or Philadelphia, but it's particularly evident in Bodenheimer's practice. "Philadelphia has an unwieldy and terrifying poverty rate; [many] live at below half of the poverty line," she said. "When also saddled with a marginalized gender identity or sexuality, surviving becomes highly challenging."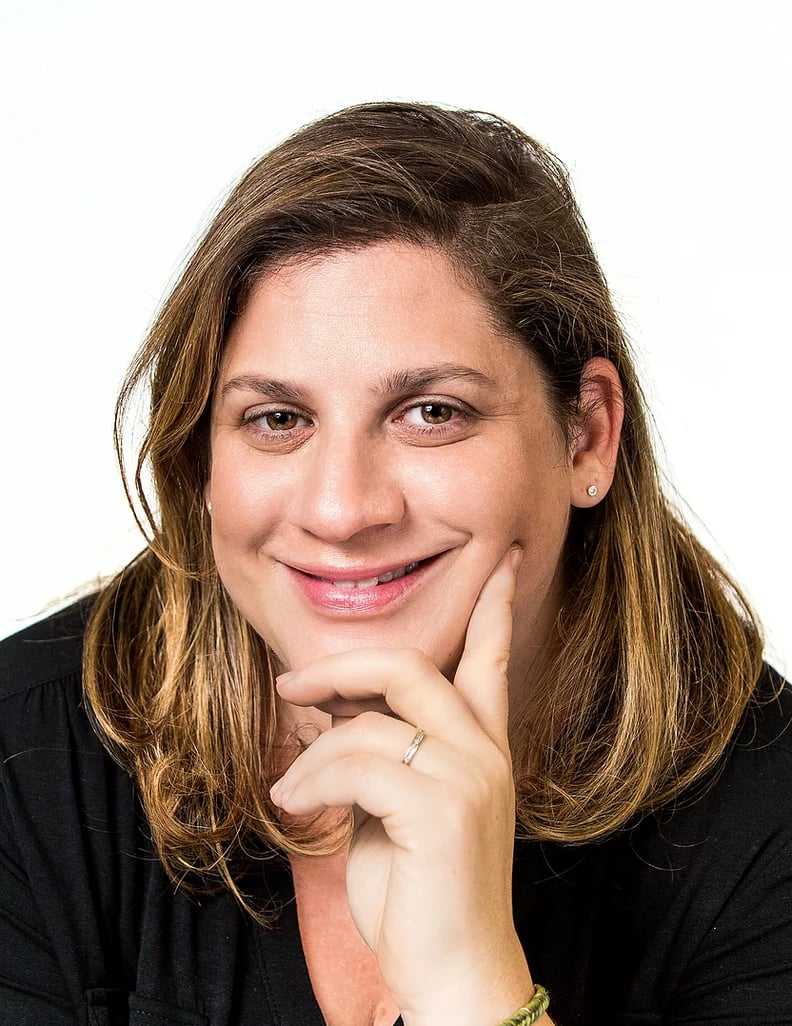 "To grow up as trans or LGB in our community is a trauma."
Bodenheimer has spent years confronting the harsh realities of being queer in a society that's so often cruel. In her practice, she has "seen marginalization, homophobia, and transphobia become deeply internalized processes that train the individual psyche to hate the self," she said — a perspective that's been affirmed by research, including a study in the American Journal of Public Health, which found that discrimination poses a significant detriment to mental health, and that psychiatric disorders are more prevalent not just in those who are marginalized, but also those who keep their gender identity or sexuality hidden. One estimate suggests that LGBTQ+ individuals are almost three times more likely to develop a condition like major depression or generalized anxiety.
On a more personal level, Bodenheimer went through her own journey to self-identity. "I probably came out to myself as a lesbian when I was in kindergarten," she said. "I can remember the moment very clearly. It was something that I let myself know, but decided I would never share it with anyone, because I thought that having a family was only for heterosexual people." It wasn't until Bodenheimer reached college that she decided to come out to others, and to seek therapy.
"My therapist was a lesbian," she said, and one who just so happened to have a wife and children. "Just the simple bearing witness to this made my whole future feel possible."
The statistics are troubling. The rate of suicide attempts is four times greater for lesbian, gay, and bisexual youth than heterosexual youth. This number is even higher for trans people.
Now as a mother, Bodenheimer has witnessed first-hand the logistical hurdles that even loving, proactive, and supportive parents must overcome to get LGBTQ+ children the care they need. Her youngest child came out as non-binary at 8-years-old, and despite being a medical professional herself, Bodenheimer couldn't get her child in to see someone who specialized in gender identity for nearly six months. "We made the appointment in October and were finally seen in March," she said. "We have really good insurance, and we were told that the copay for the first visit would be $345 and after three visits our child would be moved into a support group."
She knew that, if this process was this difficult for her family, others were struggling much, much more. "To grow up as trans or LGB in our community is a trauma," Bodenheimer told POPSUGAR. "We know many others who do have more acute mental health needs, and finding affordable psychotherapeutic care is not a simple process. If we had less money, lesser insurance, and more acute needs, I would be really scared right now."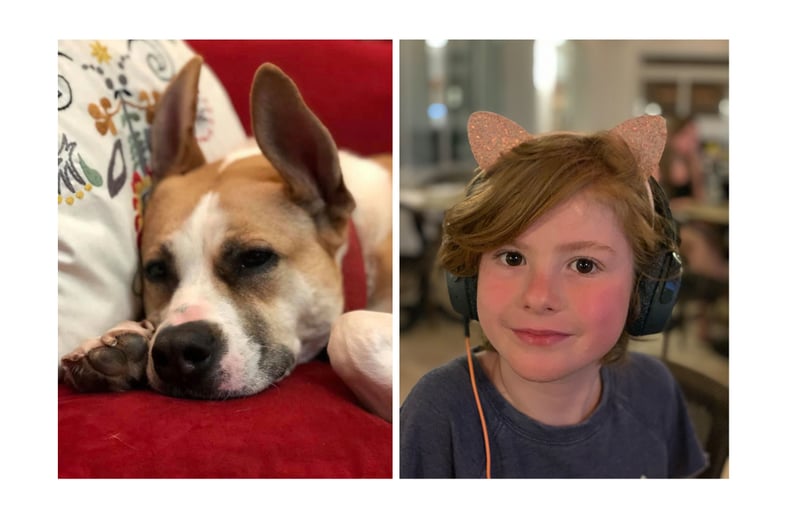 Left: Walnut Psychotherapy Center's therapy dog. Right: Bodenheimer's youngest child.
Helping patients find a community — and themselves
Bodenheimer knew she could do something to help the LGBTQ+ population, and with that, the concept of the Walnut Psychotherapy Center was born. WPC is nestled on Walnut Street in the heart of Philadelphia; with 19 staff members, the practice serves "intersectional identities in Philly," as Bodenheimer puts it — "those who identify as queer and people of color, queer and poor, queer and disabled. These are the groups we currently view as the most in need and most vulnerable."
She and her team strive to integrate critical race theory, trauma theory, queer theory, and psychodynamic theory into all their treatments. This unique approach allows them to better serve the underserved, and it's these theoretical foundations that set the center apart.
"There's a set of psychological theories called 'self-psychology,'" Bodenheimer said, further outlining the clinic's approach to therapy. "These theories posit that mental health is maintained through self-actualization." But this is particularly sticky when it comes to the LGBTQ+ community. "The way that trans- and homophobia operate is by asking the trans or queer self to become a false self, making everyone around them more comfortable."
She explained that to self actualize and become your best, most liberated, happiest self, you need freedom from this pressure to conform. It makes sense in theory, but it's tough to execute when you're saddled with societal pressures that conflict with your queer identity. "This is where we see clients struggling the most," Bodenheimer said.
To self actualize and become your best, most liberated, happiest self, you need freedom from this pressure to conform.
"For example, clients who have transitioned and are solidly passing as cis-gendered can never quite believe it," she told POPSUGAR. "They can compulsively attend to their transition. Others remain stuck in painful gender dysphoria, terrified of transitioning, doubting that relief can come. We have clients who enter heterosexual marriages, hoping that somehow the commitment that they make will rid them of the internal truth of their sexuality." The list goes on, and it's brutal.
"The pain of heterosexual norms and the gender binary truly knows no bounds, and the diagnostic issues associated with this reality are both excruciating and widely varied," she said. Take all this pain and internal conflict that a LGBTQ+ person may experience, and pair it with the everyday turmoil anyone can face, regardless of gender identity or sexual orientation, and the result can be crippling.
"My practice is only beginning to scratch the surface."
With so much at stake, the "complete disaster" that is mental health coverage in the US comes into sharp focus. "I literally cannot overstate that reality," Bodenheimer told POPSUGAR. "Whether it's prohibitive deductibles, unwieldy copays, or arbitrary session limits, we are operating in a complete and total bureaucratic maze."
With so much at stake, the "complete disaster" that is mental health coverage in the US comes into sharp focus.
Knowing how quickly medical bills can eviscerate even a substantial budget, she set up a sliding scale for patients when the practice first opened. Today, thanks to an investor and a new initiative — the Walnut Wellness Fund, a small nonprofit that helps offset the cost of therapy for those who truly can't afford it — the Walnut Psychotherapy Center continues to keep the lights on and serve a full patient list with a significant staff.
Yet Bodenheimer sees this issue with clear eyes. "There is a desperate need for good treatment across the developmental spectrum for the LGBTQ+ community," she said. "The truth is that my practice is only beginning to scratch the surface of serving that need."
She believes it's possible for other practices to follow suit and better serve this community, but she warned that it is a painstakingly, excruciatingly difficult undertaking. "Running a practice in this country and paying the rent, while also trying to offer affordable mental health care, is nearly impossible," she said. They've met with everyone from the mayor's office to large foundations asking for help, "but we are fully functioning on the financial edge at all times," she said.
Still, she says "others can do it, too . . . but not without some real love for the work and the community and high tolerance for risk, because nothing about this feels secure and safe over the long term." She added that, every time the current administration threatens the Affordable Care Act, "I know that means that we will be out of business the next day."
As for what the future holds for Walnut, Bodenheimer says they've considered becoming a nonprofit, but there are concerns about that as well. "Most grants [for nonprofits], just like many insurance companies, are obsessed with measurable outcomes," she said. "The fact is that providing data on therapy is an act in fiction. Therapy is more art than science, and it unfolds in tiny moments over time. Much of the progress cannot be adequately dictated into a progress note and the subtleties of change could never be quantitatively captured."
So for now, she and her staff will continue to do what they can: "protect the integrity of long-term, identity-affirming, and trauma-informed psychotherapy," she said. "This is my life's work."
If you or a loved one need mental health help or treatment, the National Alliance on Mental Illness (NAMI) has several resources, including a helpline at 1-800-950-6264. You can also text "NAMI" to 741741 or email info@nami.org