Everything We Know About Chrissy Teigen and John Legend's 8 Pets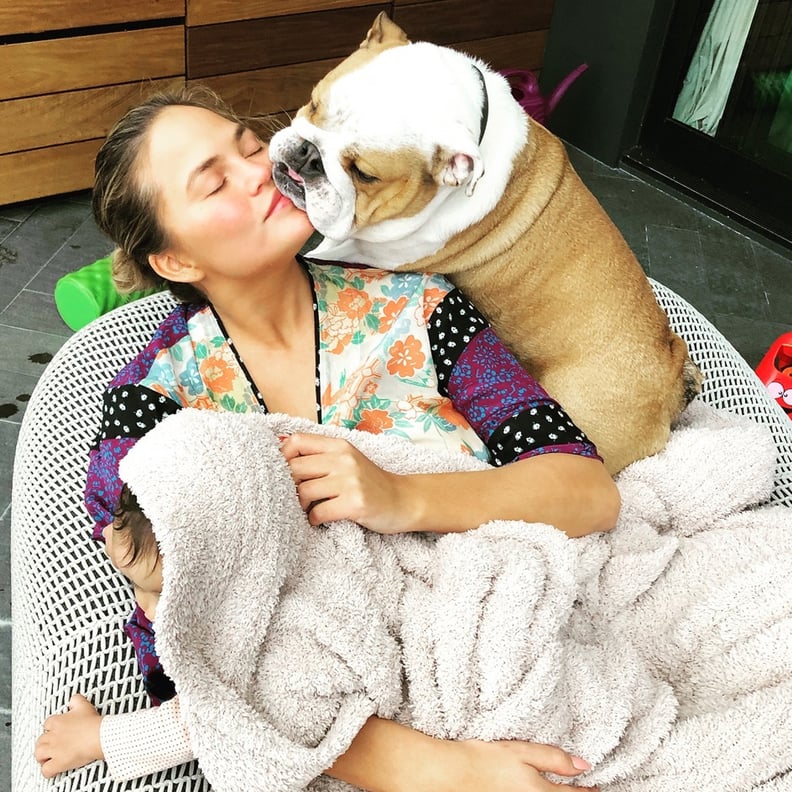 Chrissy Teigen and John Legend often share photos and videos of their two human children, Luna and Miles, but the pair are also mom and dad to a number of animal babies. Although Chrissy and John's oldest dog, Puddy — who they referred to as their "firstborn" on many occasions — passed away in March 2018, the pair are also mom and dad to two birds, three dogs, one bearded dragon, and, as Chrissy put it in August, "one still-alive hamster."
Keep reading to learn more about the family's eight current pets — as well as the late Puddy and Pippa — and to see some adorable photos and videos of them all.
Paul
On Oct 6, 2017, the family welcomed a second (at the time) English bulldog named Paul to the family. Although we're 99.9 percent positive that he's exclusively called Paul now, there was definitely some confusion over the pup's name when he was first brought home.
In a video featuring the tiny puppy, he seems to be called Pepper by Pepper, Chrissy Teigen's mom. Then, on Oct. 14, Chrissy shared a photo of herself and Paul, writing: "Super secret shooting with Paul. Or Pablo. We can't decide. Both mom and Luna cannot pronounce Pablo. John won't call him Paul. This freaking house, let me tell you."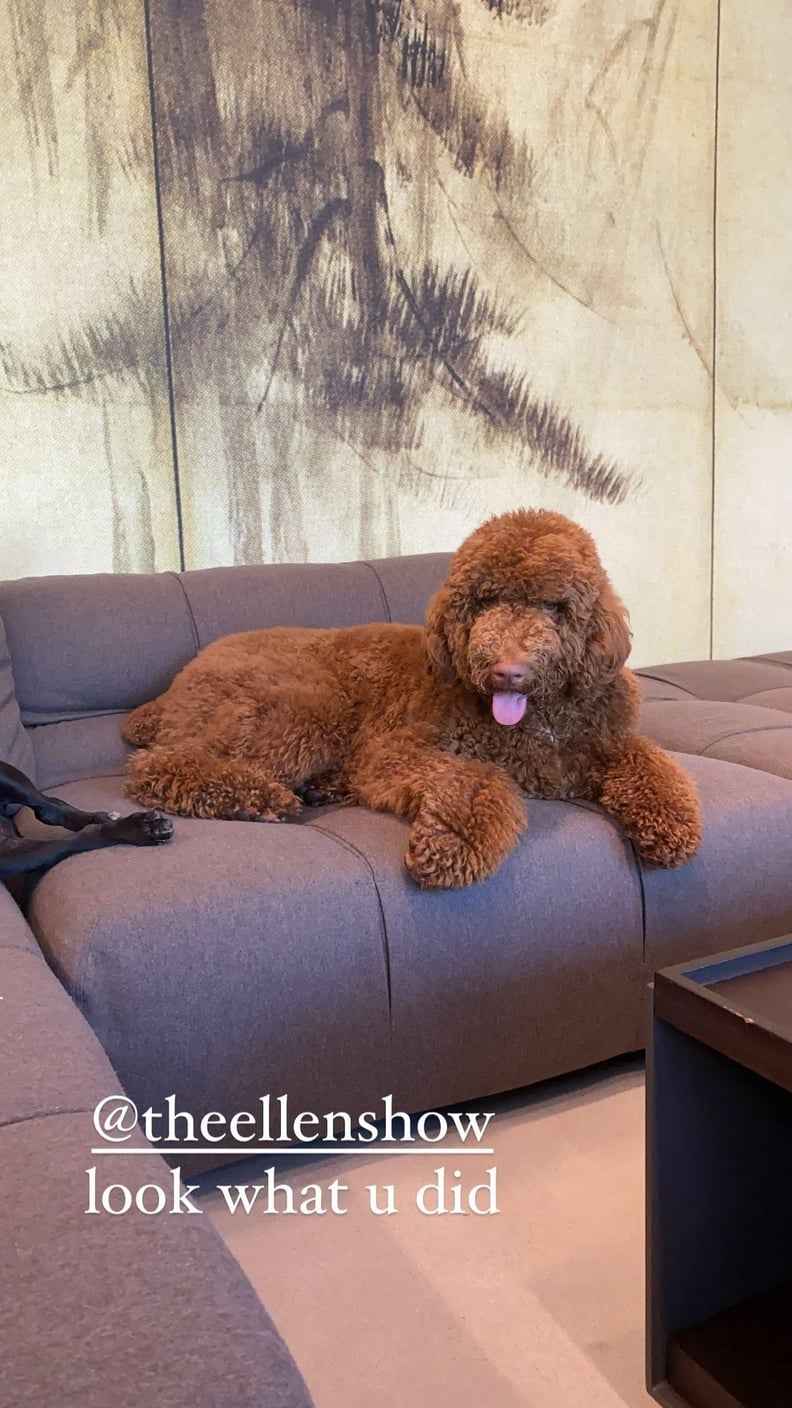 Petey
On Jan. 5, Chrissy shared a bunch of photos and videos of the family's new rescue pup, a Poodle named Petey. "Welcome to the family, petey!" she wrote on Instagram. "This little guy grabbed our heart first and will hold onto it forever!"
Jasmine and Aladdin
On Aug. 30, Chrissy and Co. welcomed their seventh and eighth pets at the same time, two birds named Jasmine and Aladdin. "Our fabulous new friends, Jasmine and Aladdin," Chrissy wrote, "(This is their little cage so we can hang downstairs, they have a larger one to play in!)"
Pearl
On July 27, Chrissy announced that Pearl, a Basset Hound, had joined the family. The news came just over a week after the family said goodbye to their beloved dog, Pippa.
"Pearl has touched down into the legend/teigen/stephens household!" Chrissy wrote in the caption of the Instagram announcement. "We love this little girl so much already but I will admit, she has definitely taken to John first!! Penny is obsessed with her so it's been fun watching the adventures of penny and pearl unfold. I grew up with Basset Hounds so I can't wait for John to see this bouncy, no-bones, jello mold of skin grow into the stubborn logs of love I love so much. Excited for this new little heart to add love to our home. Swipe for ear magic!"
John shared a photo of Pearl on his own account, writing, "Meet our newest family member Pearl!"
Puddy
Chrissy and John got their first dog, an English bulldog named Puddy, on May 30, 2008. On March 7, 2018, Chrissy shared the news that Puddy had died with an emotional caption about her nearly 10 years with the pooch.
"Today our baby, Puddy, has gone on to the pup heavens. John and I got Puddy in our first year of dating, when I convinced him half-birthday presents were a real thing," she wrote. "I found the dog that would be there for us through every up, down, new house, new city, new tour, new travel. He welcomed new pups and loved on new babies and new bellies. He was there for everything. Every time I needed a taste tester, someone to kiss or needed to sob into his stinky rolls, he was there. It's true what they say. We are their entire lives and it is the greatest shame that they can only bless us with a short spark of time in ours. I always knew I would lose a piece of me when he left us. I feel the hole now. I will love you forever, my boy. My heart aches. Thank you so much for everything, everything."
Pippa
Although it's unclear when exactly Pippa the French bulldog joined the family, the pup's rarely used Twitter account dates back to November 2011. When Chrissy and John's dog Puddy passed, Chrissy shared a bit about Pippa as well, writing: "Not many people know this but puddy is survived by his wife, Pippa. yes, they were married."
In July, Chrissy shared the sad news that at 10 years old, Pippa passed at home. "our beautiful little pippa just died in my arms, not long ago," Chrissy wrote. "she was 10, I remember picking her up in Gainesville and documenting our trip home. She was a sassy broad - loved her pearl necklace and never took shit from ANY new dog we brought in. Our road dog with Sade, a tour dog for years. we loved her so much. We love you sweet girl. I know you're giving puddy hell up there. Thank you for giving us your whole life."
More Photos and Videos of Chrissy Teigen and John Legend's Pets