Why My Dogs Love the Petstages Dogwood Chew Toy | Review
As Mom to 2 Aggressive Chewers, I've Found the Dogwood Chew Toy Is the Superior Dog Bone
As POPSUGAR editors, we independently select and write about stuff we love and think you'll like too. If you buy a product we have recommended, we may receive affiliate commission, which in turn supports our work.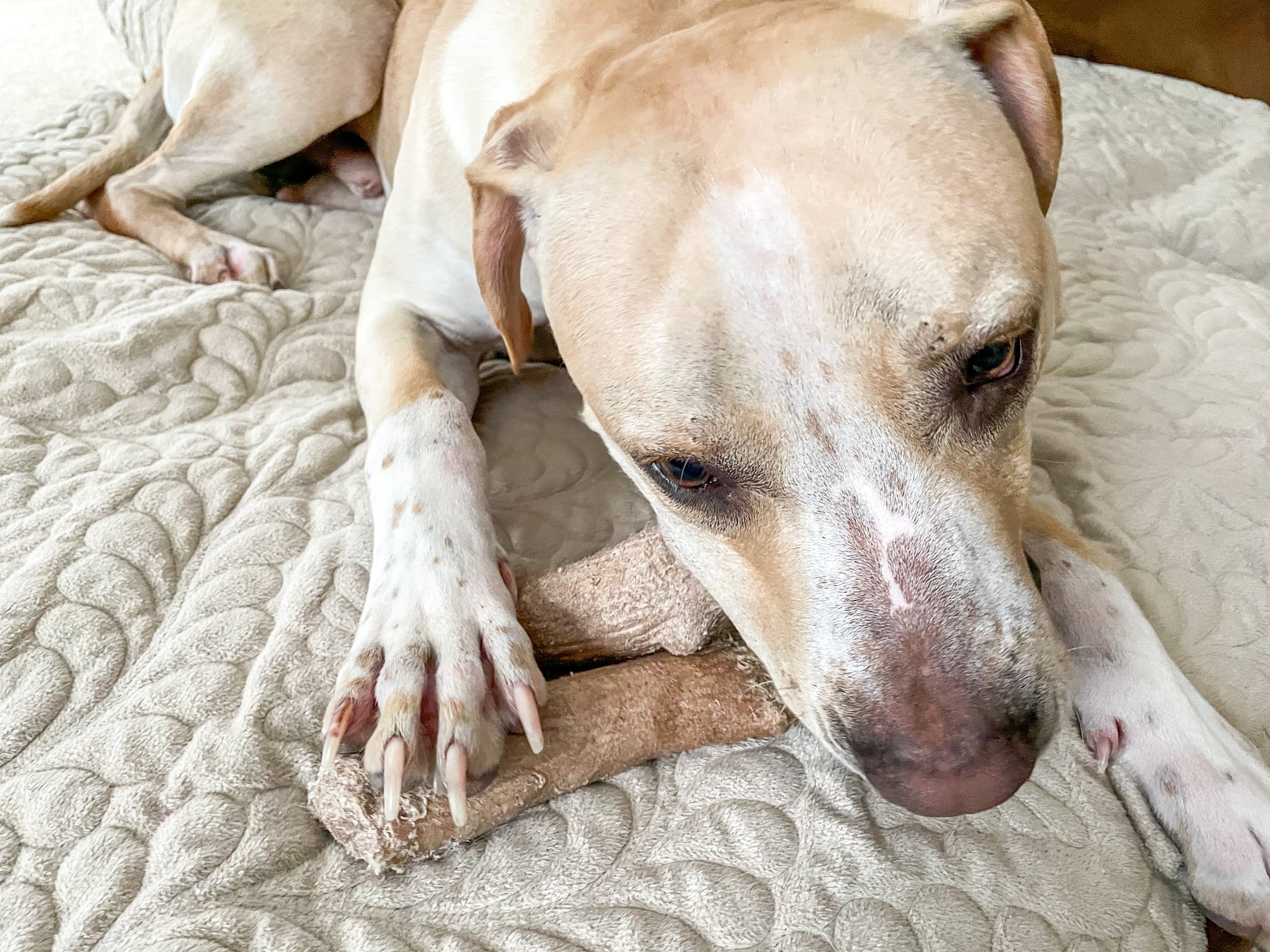 My husband and I have a tendency to take in beastly dogs, or rather, large dogs whose strength and determination allow them to chew through and destroy just about anything they put their mind to. While they limit this behavior to toys (thanks to dedicated training), it does make shopping for toys a bit of a challenge. Most products aren't durable enough to stand up to their industrial jaw muscles and chompers, and traditional dog bones have a tendency to chip (this makes me incredibly nervous) or — on rare occasions — chip their teeth. We have tried and have gone through many a toy of many variety, but our favorite to date is the Petstages Dogwood Chew Toy ($8, originally $20).
If you're unfamiliar with this toy, it's essentially an imposter dog bone. As you may have ascertained from the name, the toy is made from a combination of real wood and durable synthetic material — a combo that the company claims to be a safer chew option over a traditional dog bone. The toy essentially looks, smells, and handles like a superdurable stick that even my beastly boys can't destroy.
In fact, this toy is one of the few that survive more than a few hours in their clutches. One of these toys sticks around the house for several weeks, which is seriously impressive. Plus, unlike traditional bones, the Dogwood Chew Toy doesn't break off into small, sharp pieces that I have to worry about my dogs ingesting. Because it's soft, I also don't have to worry about my dogs breaking or chipping their teeth while chewing (something that has happened on more than one occasion with traditional bones).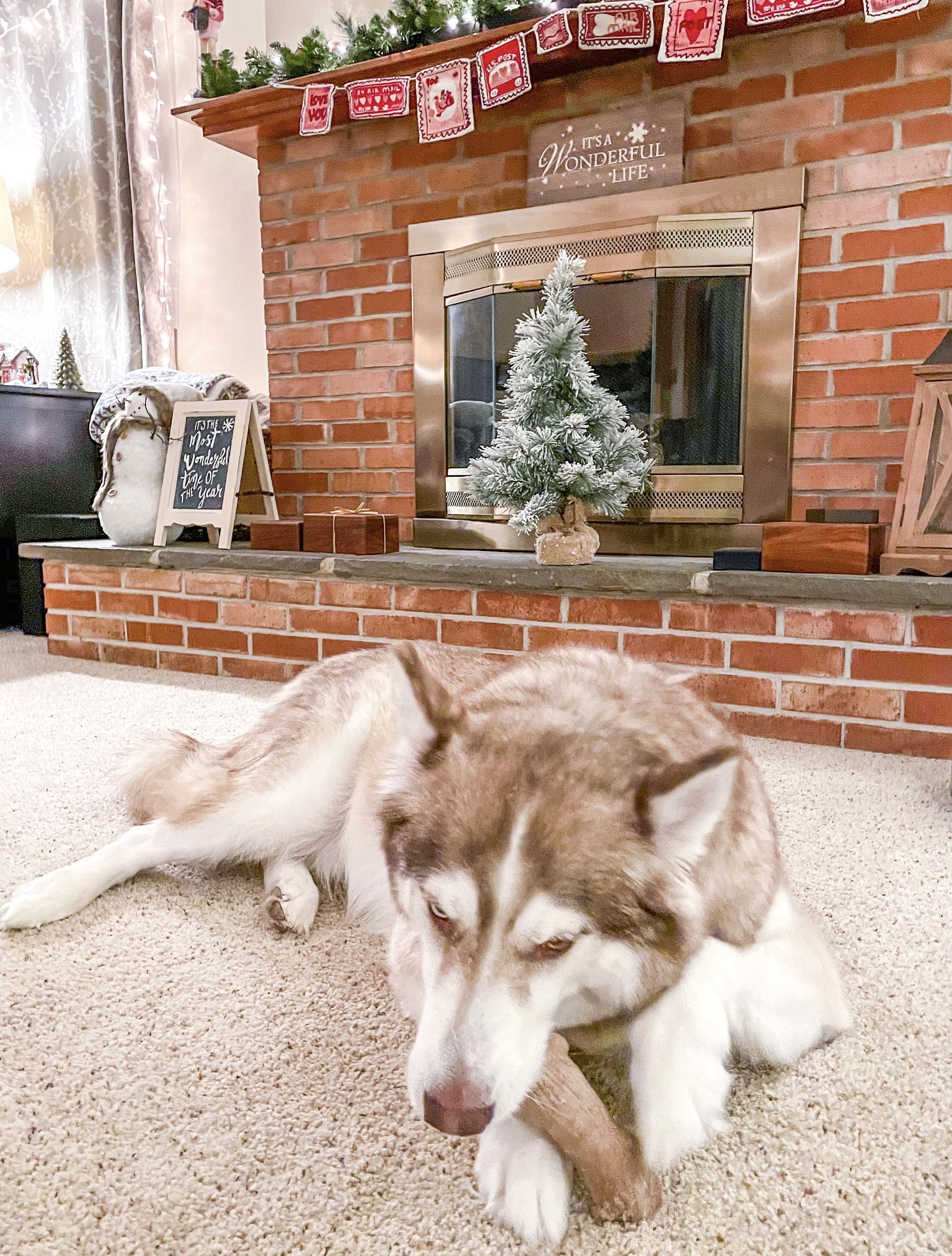 But the ultimate test . . . do the fur babies like it? This is one of the few toys that my incredibly particular husky actually enjoys. Both of my dogs revel in playing fetch with the Dogwood Chew Toy but are also happy to sit and contentedly chew away on their own. If they're happy, I'm happy!
If you're considering trying out this toy with your fur babies, you can find it online at both Amazon and Chewy. When you go to order, you'll notice that this fake stick comes in several sizes. Because my dogs are both over 60 pounds, I go with the largest size and definitely recommend this size for anyone with a large breed. While I know better than anyone that dogs can be surprisingly picky when it comes to their playthings, I definitely recommend giving this super stick a shot if you've got an aggressive chewer.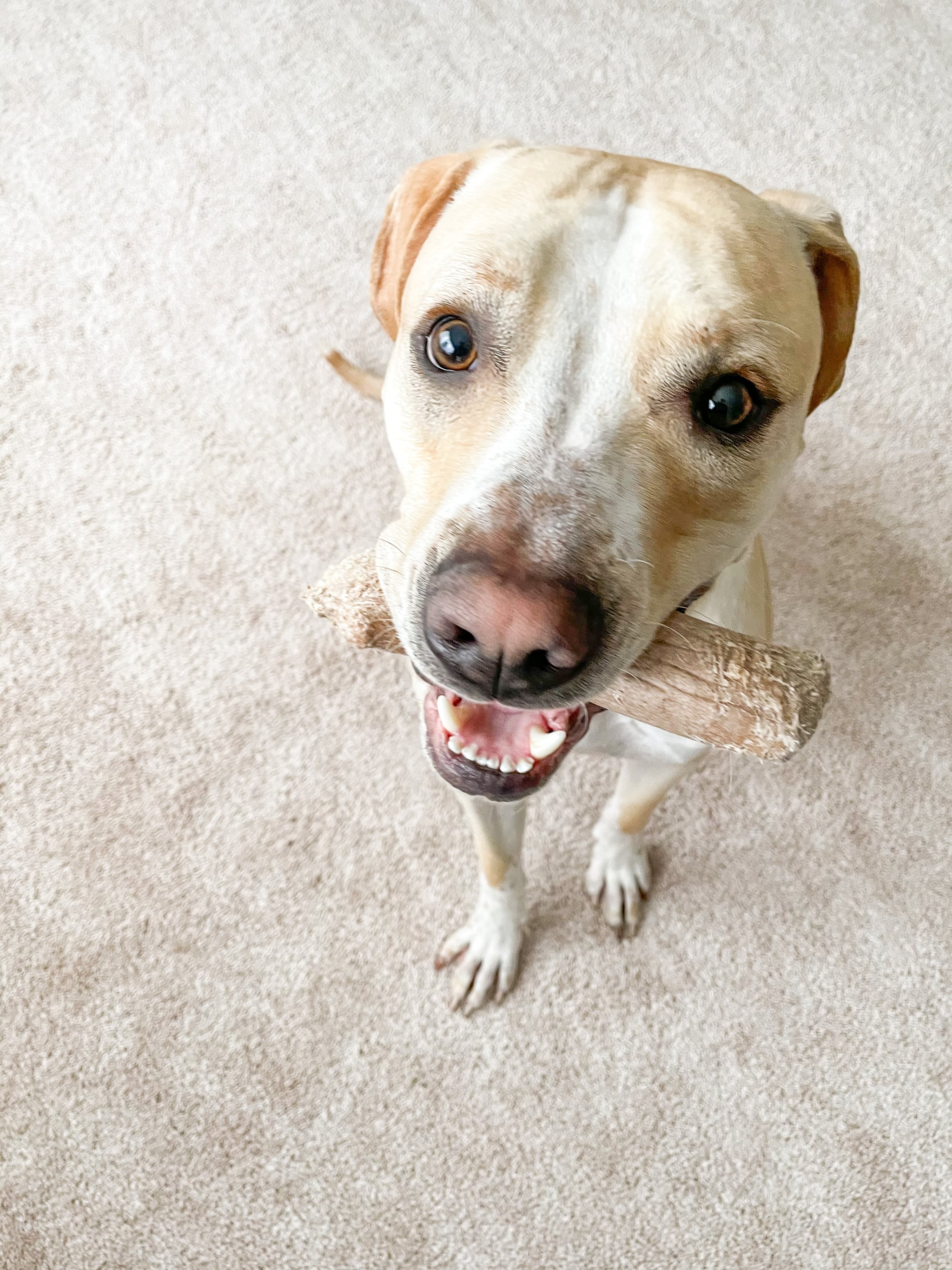 Image Source: Emilee Janitz