Homemade Wood-Floor Cleaner
Glowing Goodness: Homemade Wood-Floor Cleaner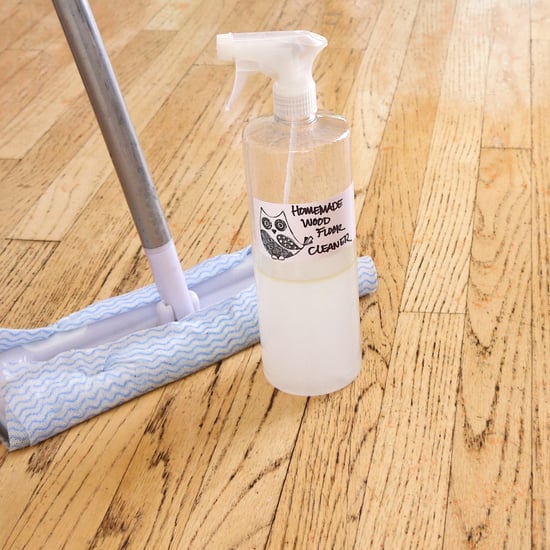 If you have wood floors, then you know that keeping them clean and glowing can be a challenge. From streaky cleaners to ones that leave a waxy buildup, finding the perfect cleaner for your hardwood floors that isn't harsh or filled with chemicals can be costly. Instead, toss together this eco-friendly homemade wood-floor cleaner that will wash your floors for only pennies. Spray directly on wood floors, make the cleaner in a bucket, or pour over cotton clothes to make reusable floor wipes. Plus, this floor cleaner isn't harsh on hardwoods and cleans without leaving unwanted streaks or waxy residue.
What You'll Need:
1/2 cup vinegar
1 tablespoon castile soap
1/4 cup rubbing alcohol
2 cups warm water
Essential oil (optional)
Plastic spray bottle
Funnel
Directions:
Gather the materials for making the homemade wood cleaner. You can pick up castile soap at most health-food stores, and it comes in a variety of scents. Vinegar naturally cleans and refreshes your wood floors, while rubbing alcohol keeps your clean floor from drying covered in streaks.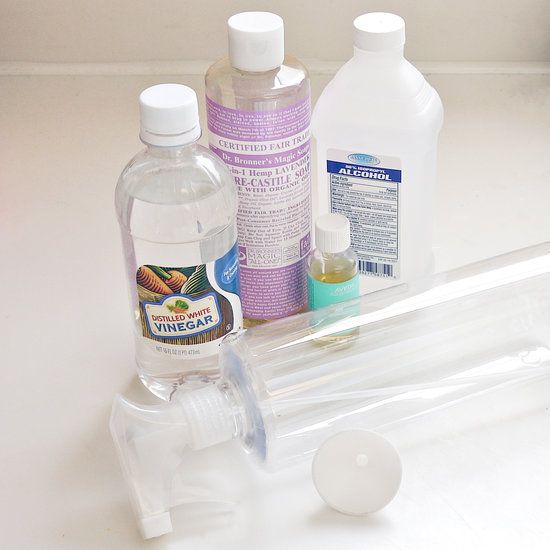 Measure and add the ingredients to the plastic bottle. You can even repurpose a container, which makes this homemade cleaner even greener. Take things to the next level by adding 10 to 15 drops of your favorite essential oil, which turns this cleaner into a house refresher, too.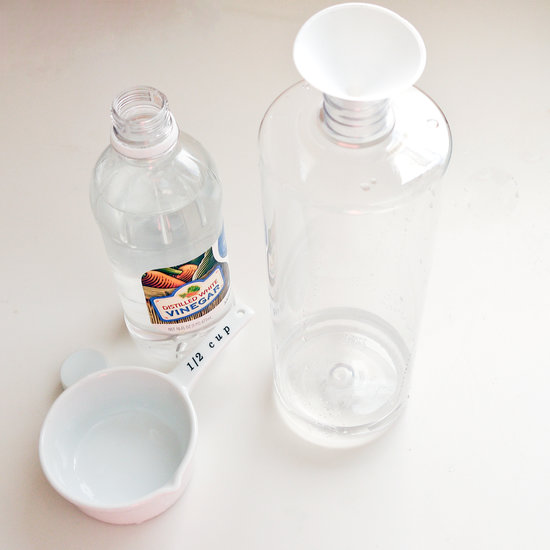 Slowly add the warm water, and now you're ready to get cleaning. Simply spray over your wood floors and then wipe clean, working with the grain of the wood. If you're working with a larger area, then make the homemade wood cleaner in a bucket and use with your favorite mop.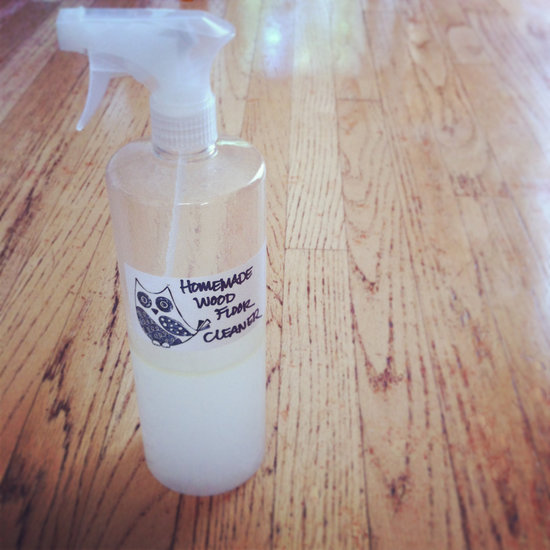 Here's our collection of DIY cleaning products for more budget-friendly inspiration!
Image Source: POPSUGAR Photography / Sarah Lipoff