Tips For City Hall Wedding
Everything You Need to Know About How to Plan the PERFECT City Hall Wedding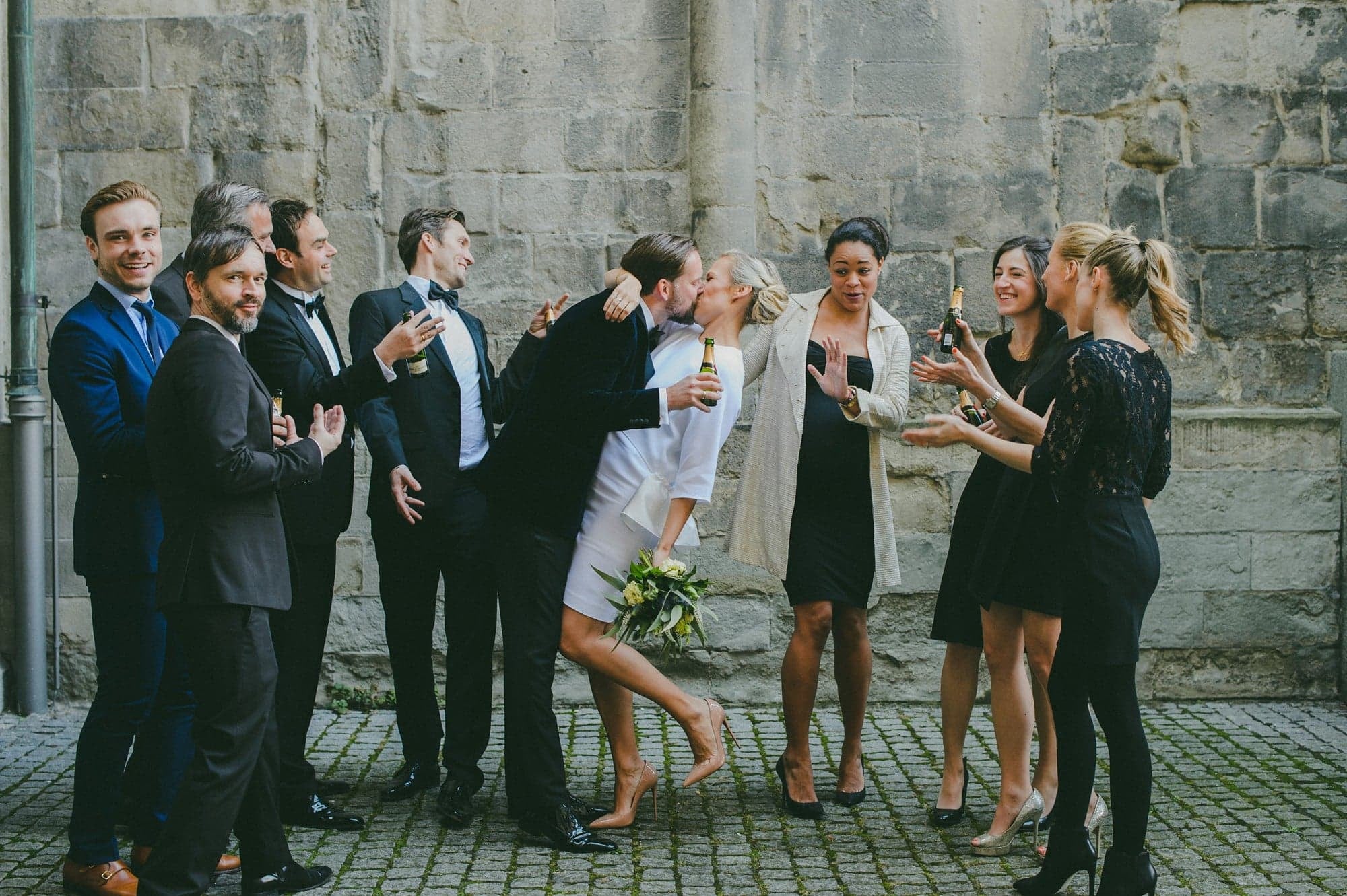 If you're looking for a no-fuss, budget-friendly wedding, city hall might be a great place for you to get married. You won't have to deal with the stress of handling a wedding guest list running past 100 and the costs of entertaining and feeding a ton of people. Avoid the stress of a big wedding with tips for organizing simple city hall nuptials.
1. Pick a city hall wisely.
You may think it makes the most sense to have the ceremony in the city hall closest to you, but you should be open to different options. You can even couple the ceremony with a honeymoon trip, so you kill two birds with one stone — get married at your dream destination and you don't have to book a separate trip for your honeymoon.
2. Get your marriage license.
Check to see your state's requirements for getting a marriage license. Sometimes there is a waiting period before you'll be able to get married, so you might not be able to get married on the same day you obtain your license. There is also a certain time period before the license expires, so try to get it closer to your marriage date. Check to see if the license will be accepted in the area you're marrying in if you're planning on doing a destination city hall wedding.
3. Treat it like a wedding.
Embrace the concept of a city hall wedding and add small touches so it feels like you're actually getting married and not just waiting in line at a government office. There are no rules on what kind of dress you should wear, so don't shy away from wearing your dream dress. Carry bouquets or have a boutonniere for your groom.
4. Memorialize your special day.
Consider hiring a photographer or asking a guest with a talent for photography to take pictures. Pick a photographer with experience with city hall weddings, so they'll know what to expect.
5. Reserve in advance.
Reserve a spot in advance so you get the day you want, because it can get busy. Check with the office to see if they can give any insight on the busiest days and times you should avoid. If there are fewer people getting married, you probably won't feel as rushed and will experience shorter waiting times.
6. Look at your guest list.
There may be a limit to the number of guests you're allowed to have at city hall, so decide if you want to invite guests and who you are going to invite if you do. Remember you have to have at least one witness, and if you would rather keep the ceremony to just you and your partner, you can even get your photographer to stand in as your witness.
7. Don't forget the important stuff.
Make sure you know what you're supposed to bring on the day of, or the wedding might not be able to take place. Bring your rings, marriage license, a photo ID, and a witness. Make sure your witness brings the proper identification as well. Don't forget to bring an accepted form of payment to pay for the ceremony.
8. Be early.
You're not the only couple getting married that day, so make sure you're on time. Get there earlier to account for any potential delays. If you miss your allotted appointment time, you may not be able to get another on the same day. Be sure to check in with the commissioner early as well.
9. Consider an afterparty.
The actual ceremony probably won't take longer than 10 minutes, so if you want to keep celebrating your nuptials, consider throwing a casual afterparty. You can organize dinner at your favorite restaurant nearby or a potluck at your place.