Racial Affinity Groups Are Important During Remote Learning
Racial Affinity Groups Are a Lifeline For Students During Remote Learning — Use Them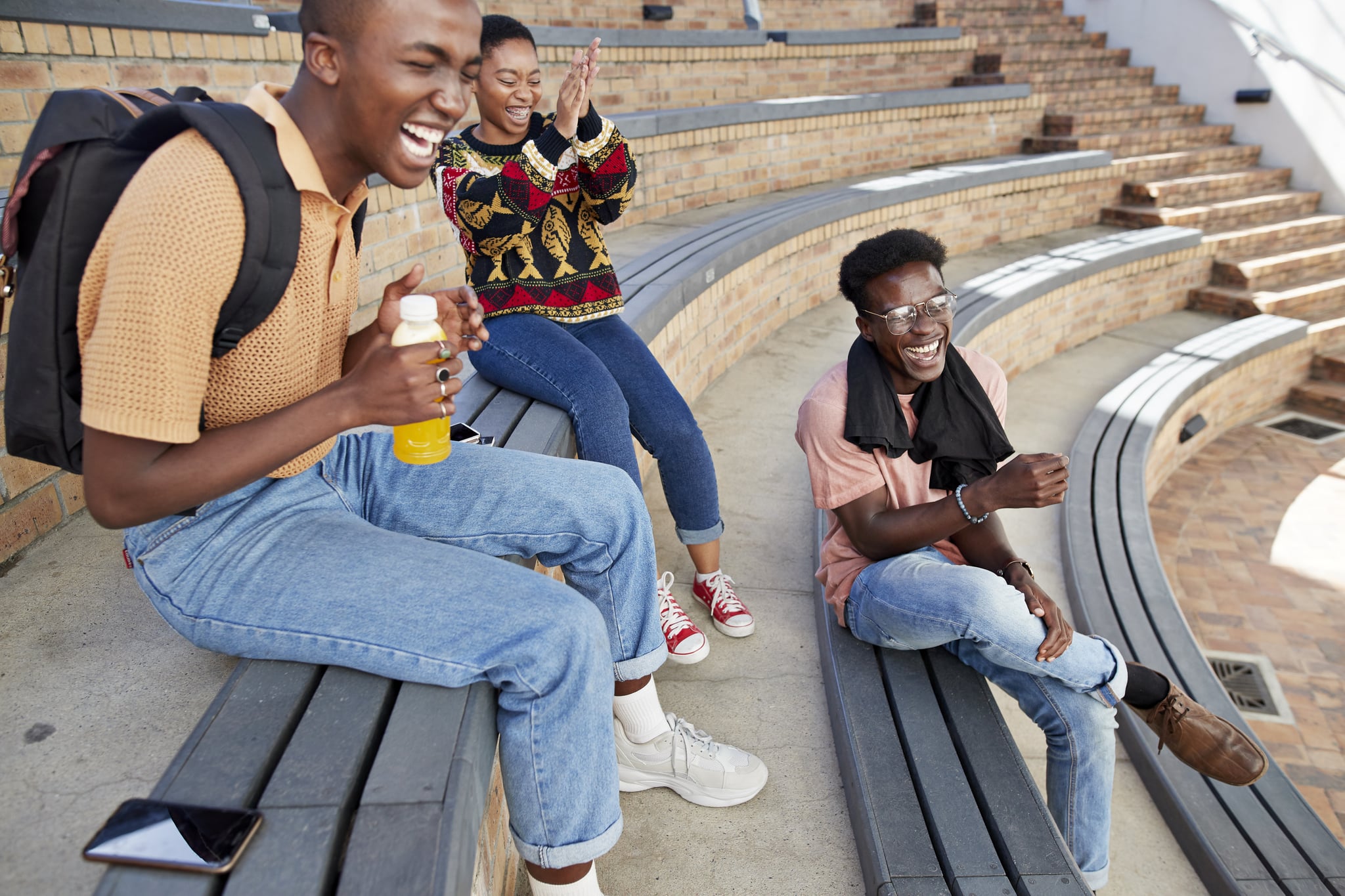 Affinity groups are vital lifelines for students of color within remote learning environments. These identity-based support groups are pivotal in providing a sense of belonging, which is essential to the emotional health and well-being of students who are racially underrepresented within their school community. And in the era of social distancing and virtual learning, the strong desire for interconnectedness has never been more palpable, which is why taking advantage of joining these groups has never been more important.
Affinity groups [are] especially significant to students of color attending Predominantly White Institutions (PWIs), where the environment can be isolating, taxing, and mentally draining.
Affinity groups foster meaningful relationships while affirming and celebrating identity. They're especially significant to students of color attending Predominantly White Institutions (PWIs), where the environment can be isolating, taxing, and mentally draining as a result of the racial fatigue of being the "only" or one of only a few to walk the halls or be seated in a classroom. And this can absolutely carry over to remote learning with things like video-chat classes, virtual group projects, etc. To counter these negative experiences, affinity spaces are a source of strength and community, where a tight-knit, family atmosphere may be cultivated, which uplifts and empowers the narratives and voices of its members.
In this time of remote learning, many BIPOC students (Black, Indigenous, People of Color) are utilizing affinity spaces to process tragic events that have recently surfaced in the headline news. For example, the disproportionate number of deaths of Black people from the coronavirus and the racial injustice evidenced in the deaths of Ahmaud Arbery, Breonna Taylor, and George Floyd have illuminated the need to discuss the assault on Black life. Black students are distressed and in fear over their psychological and physical safety, and, at the same time, balancing academic and social pressures while navigating online learning. All of this brings about new challenges and biases with which to contend.
The compounded stress from these events has made affinity spaces a necessity for unpacking and processing the grief, trauma, and loss students may be experiencing during this unprecedented time. Affinity groups equip students with the tools of courage, perseverance, and resilience in the face of microaggressions, stereotypes, racial bias, and the burden of representation endured by marginalized students in white-majority spaces. Affinity groups emphasize to students of color that they're not alone in their journey of self-discovery, a reminder that there is beauty, power, and unbridled joy in embracing one's identity.
Social and physical distancing may have transitioned affinity group meetings from in-person to virtual; however, the value and importance of these groups continues to be critical to the work of diversity, equity, and inclusion. These brave, safe spaces continue to provide a consistent foundation of connectivity and healing for students of color, a destination where they are seen, heard, and valued. Even in dark times, the magic of affinity groups resonates a deep sense of pride and solidarity for students of color that although they have to indefinitely remain apart, in remote learning, they are stronger together.