13 Eco-Friendly Hosting Tips For Throwing a Less Wasteful Party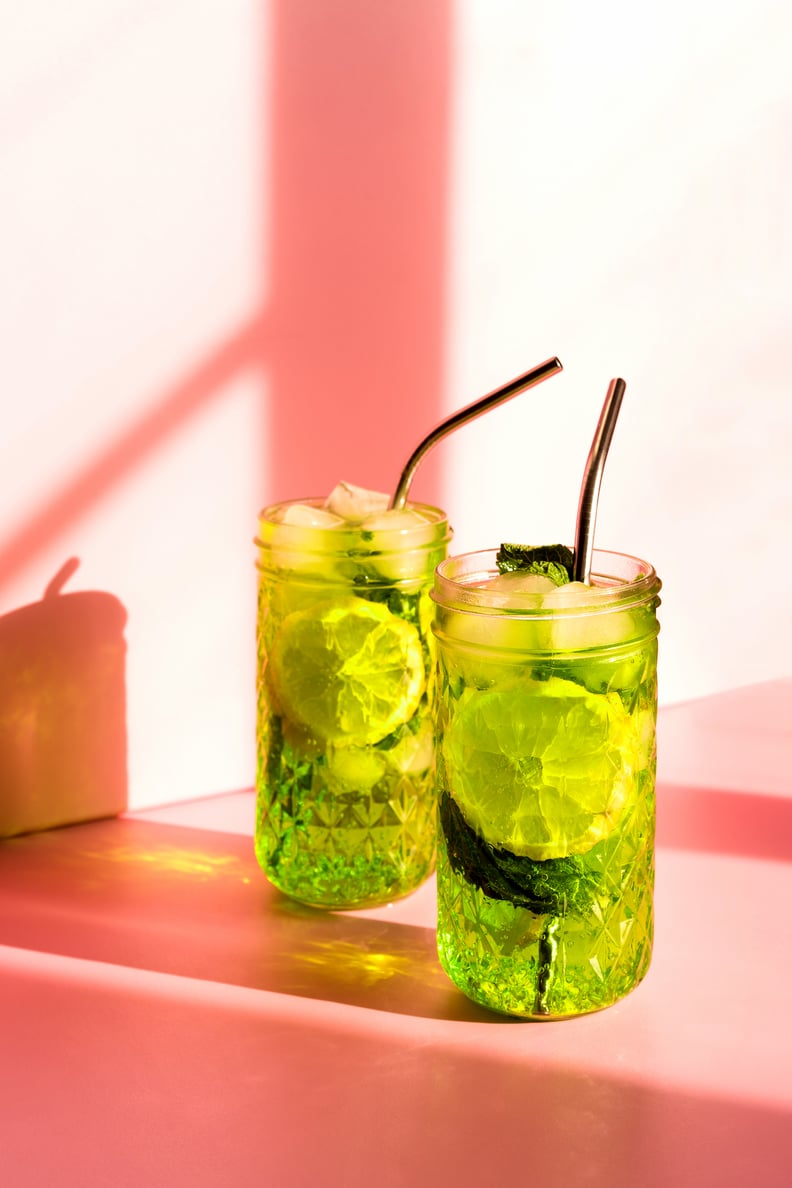 Getty Images | Fiordaliso
Getty Images | Fiordaliso
Living sustainably, reusing what you have, and reducing waste are both better for the planet and help you lead a more mindful life. And while a sustainable lifestyle does require a bit of change in today's disposable world, it doesn't mean you have to give up everything you love. There are plenty of ways to reduce the amount of waste you create without making dramatic, expensive changes, and hosting parties is a prime example.
While more is always merrier, more usually equals more waste — but it doesn't have to. With these sustainable party tips and tricks, you can throw a beautiful, memorable bash, without all the trash. You'll save the plant and your wallet, and you won't even have to empty the garbage at the end of the night — although you might have quite a bit of recycling. Read on for 13 eco-friendly decor and party supplies ideas for your next get-together.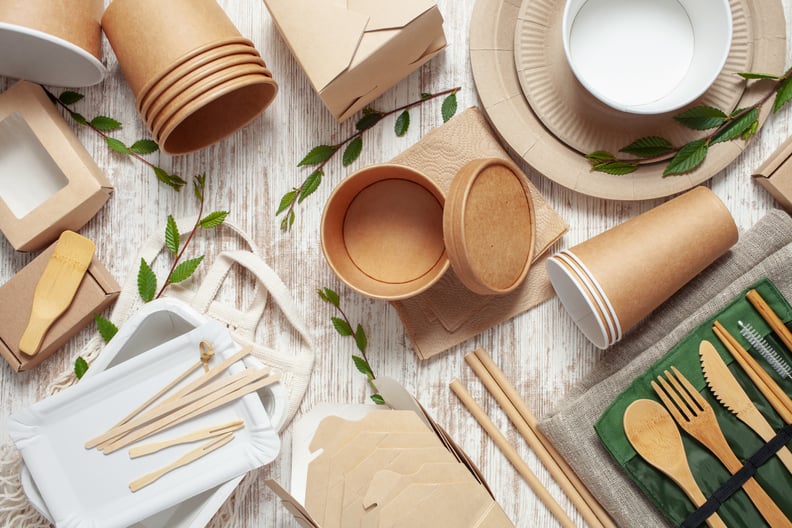 If You Have to Buy, Buy Smart
If you can't host everyone with your own dishes, make sure you buy recyclable or compostable materials, rather than plastic or Styrofoam. (Just keep in mind, if you buy compostable supplies, you'll need to compost them yourself or via community composting.)
Or, if it's in your budget, hit the thrift store for cheap plates and cups. Have fun picking out an eclectic collection of the wackiest or most unique things you can find, use them as conversation pieces, and then either keep or re-donate them after the party.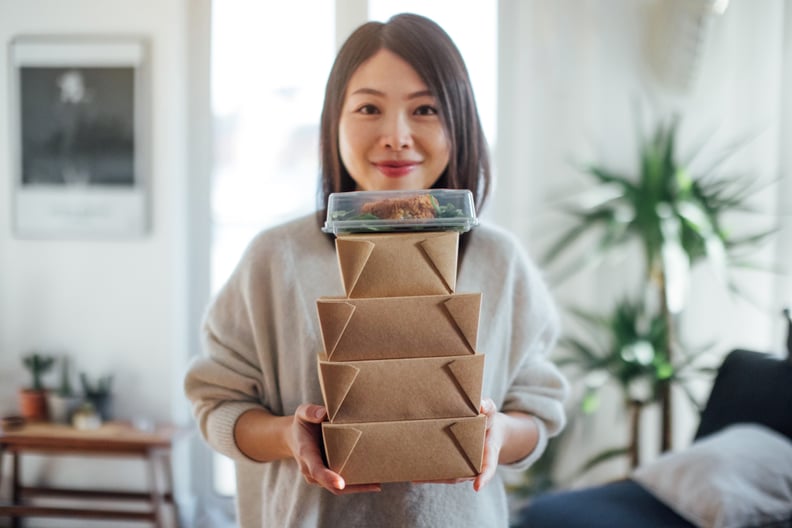 Distribute Doggy Bags
No host wants to run out of food — but no host wants to get stuck with 50 leftover pigs in a blanket, either. Instead of tossing leftovers, have takeout containers ready to go (compostable are best), or ask guests to bring their own so they can take extra food home. That way, you're not searching for fridge space, your guests get sent home with their favorite appetizer, and no food gets wasted. That's what you call a win-win-win.
Do Your Own Prep Work (Or Ask For Help)
Pre-cut fruit, veggies, and charcuterie boards might be convenient, but they usually come with tons of extra plastic packaging. Slicing things yourself may be more work, but you can make it fun by asking guests to help or cutting the fruit into fun shapes. Plus, everything will be fresher — no smelly brown cauliflower here.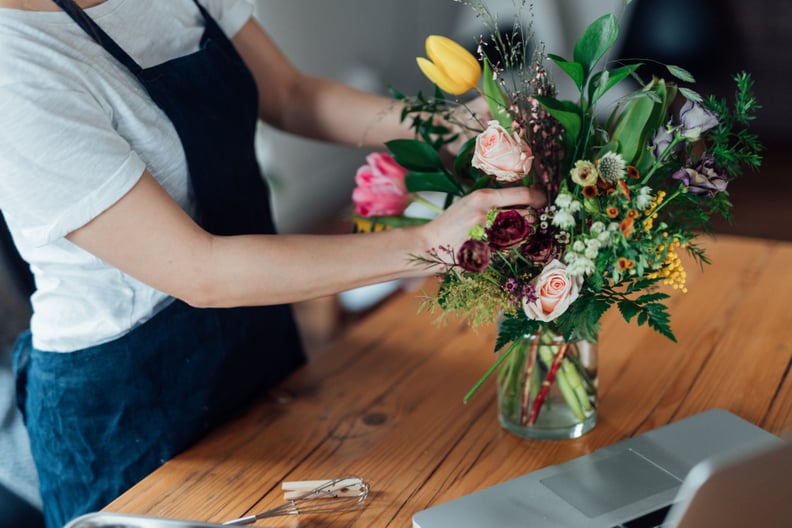 Use Flower Power
Flowers are a great way to decorate: they're beautiful, colorful enough to match any theme, and completely biodegradable. Unfortunately, research shows that the cut-flower industry isn't the most environmentally friendly. If you're buying flowers, opt for a small business florist and choose blooms that are local and in season. Alternatively, you can repurpose potted plants from around your house, adopt some new plant babies for the occasion, or cut from your own garden.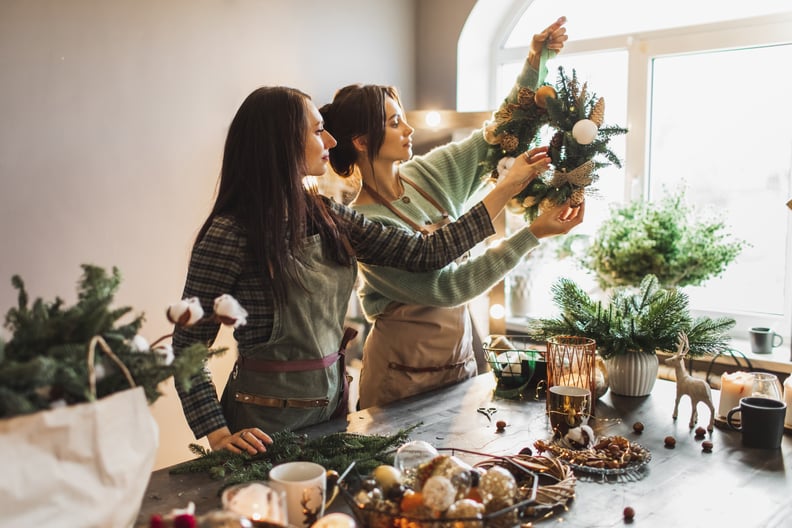 Bring the Outdoors In
Rather than decorating with plastic and streamers that will just get thrown away, seek inspiration from nature. For a winter party, gather a few fallen pine boughs and bring them inside, or collect colorful leaves for a Halloween bash. If you have to buy decor, opt for well-made, more generic celebratory pieces from local artists that you can use again and again.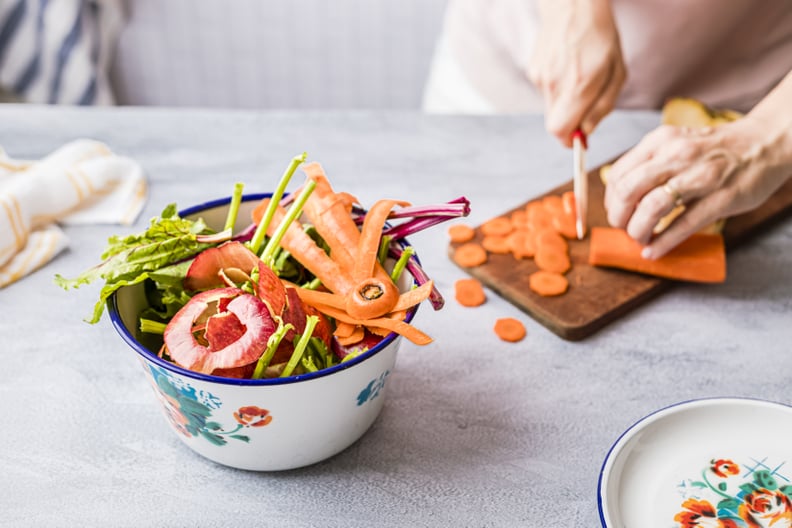 Avoid Food Waste
Keep your carbon food-print (sorry, we had to) low by serving a seasonally-inspired menu, shopping at local grocers and delis rather than big-box stores if your budget allows it, and serving dishes that accommodate people's dietary preferences to make sure they get eaten. Instead of providing plastic water bottles, prep some jugs of chilled water, perhaps infused with a little fruit.
Make recycling bins visible if you're serving canned drinks, and have a compost bin ready for any food you can't eat or give away. Additionally, serving and keeping food at the right temperatures (the CDC has tips on how to do so) ensures that you can safely keep it as leftovers, rather than throwing it away.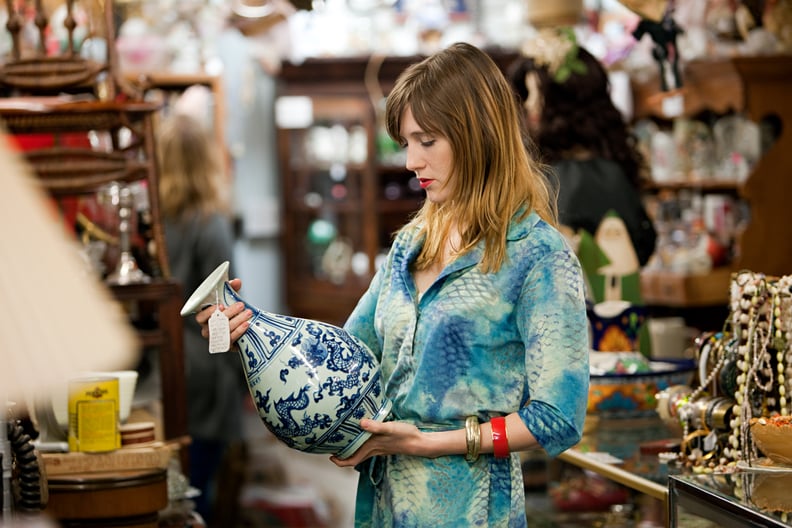 Shop Thrift Store Decor
Thrift stores are a great place to find seasonal decor that's still in great shape. You're guaranteed to discover something unique and save money, too.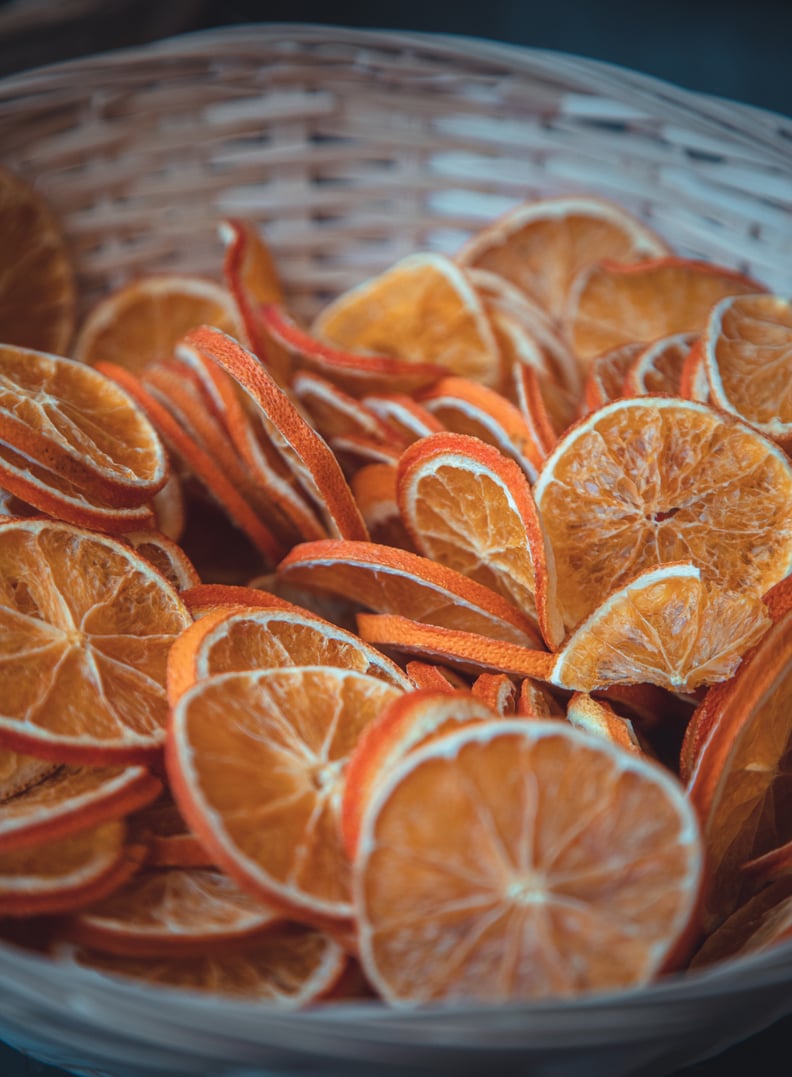 Decorate with Comestibles
Fruit can be just as colorful, if not more, than most store-bought decor. For a unique centerpiece, scatter your table with a citrus rainbow, and let guests grab fruit as needed to slice into cocktails. You can even make an easy dried orange or citrus slice garland, courtesy of these instructions from TikTok.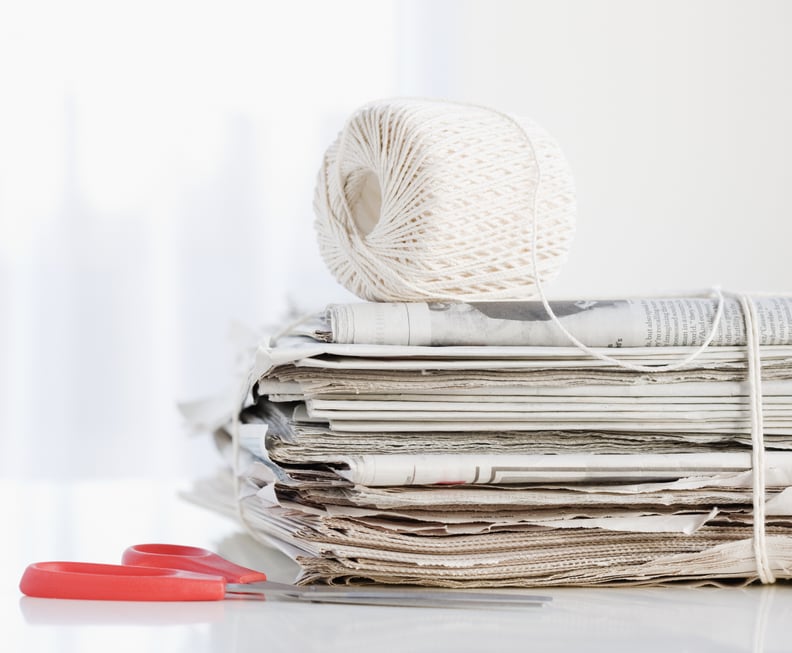 Get Crafty
The key to crafting sustainable decor is to use what you already have around your house and turn it into something new. Take a hole punch to old magazines to create confetti, or learn a new basic origami shape and attack that pile of junk mail you've been meaning to throw out — er, recycle.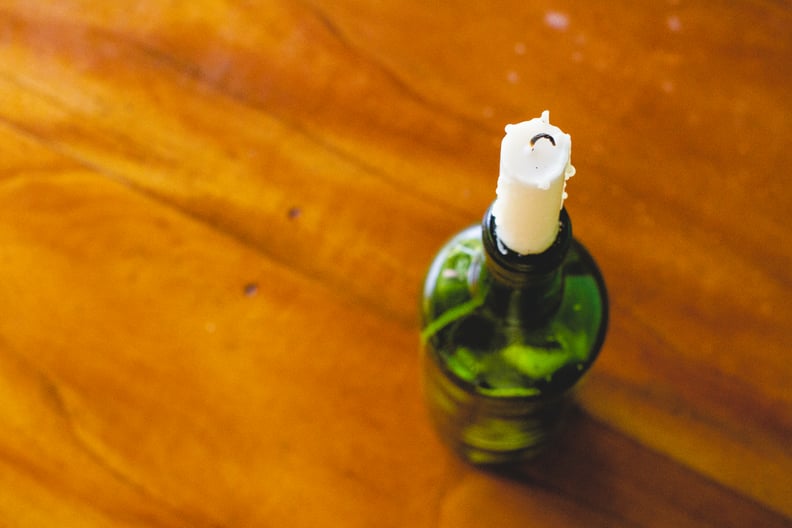 Light Someone's Candle
Candles are perfect for setting the mood, and there are plenty of sustainable options like beeswax, soy, and coconut wax to choose from. Re-use empty wine bottles to hold taper candles for extra sustainability points.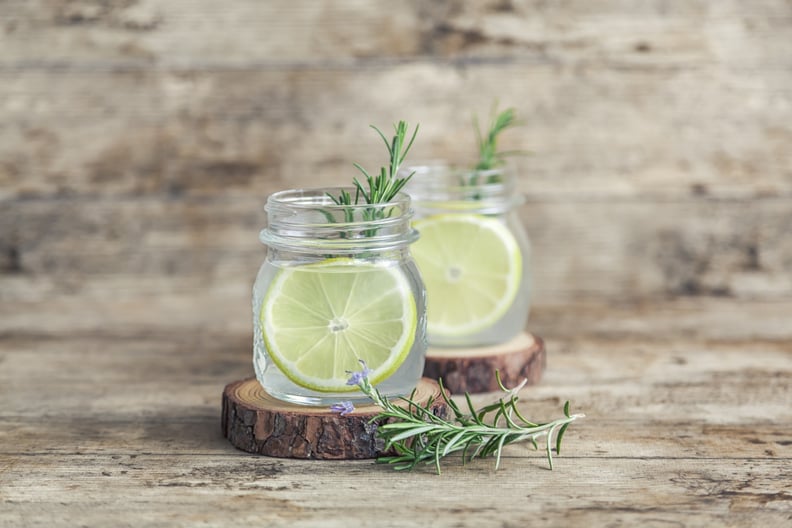 Invest in Serving Materials
If you love to host and have storage space, now's the perfect time to invest in cute, classic, reusable serving materials like Mason jars and cloth napkins. Thrift stores are a great place to look for glassware, dish sets, and serving pieces if you want to stay on budget.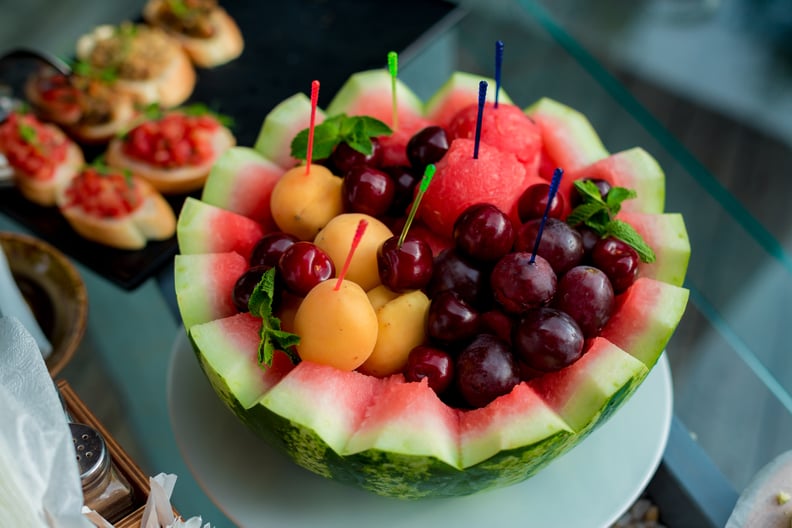 Sweet, Sustainable Serving Dishes
Hollowed-out citrus fruit shells and cored-out watermelon halves make a delicious and charming serving bowl for desserts like ice cream and sorbet or fruit salad. Plus, they're completely biodegradable, inside and out.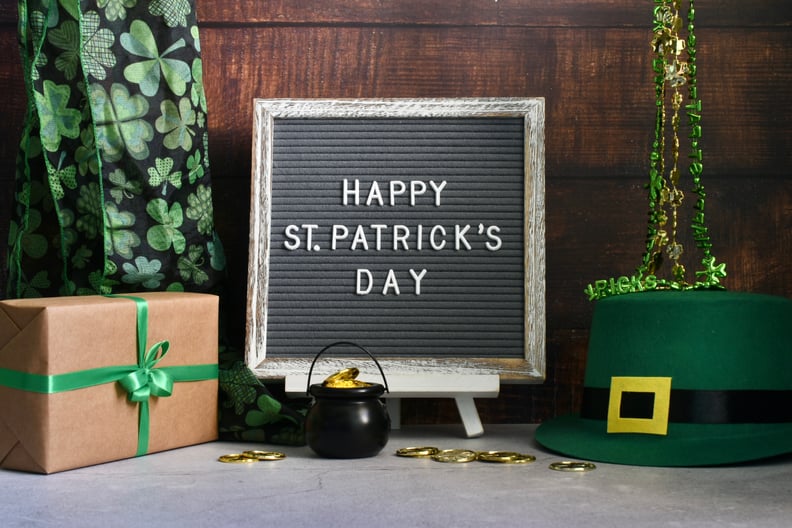 Read the Signs
Rather than ordering or buying a custom, single-use sign for every birthday, baby, and bridal shower, invest in a letterboard or letter set that you can use again and again. It adds a more personal touch, can be used as everyday decor, and is indisputably adorable.