1 Day in Florence? Here's How to Spend It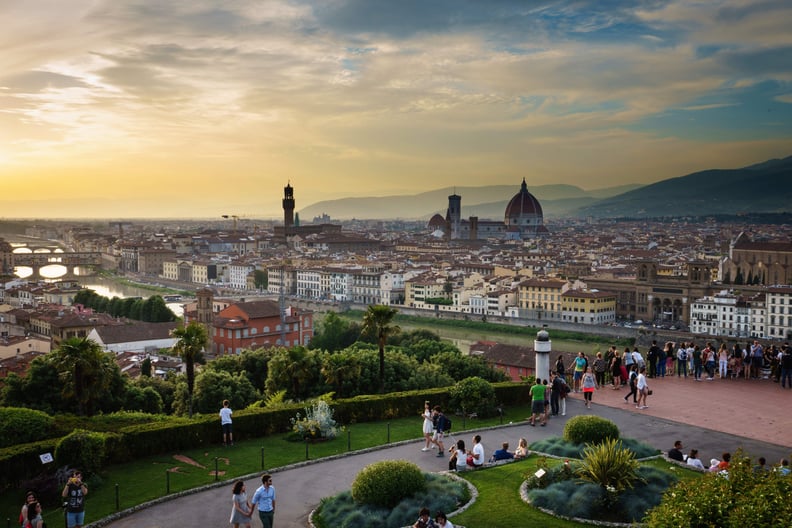 POPSUGAR Photography | Sara Cagle
POPSUGAR Photography | Sara Cagle
I've been to Florence four times, and it never gets old. Actually, I guess it's really old. More than 2,000 years old, to be exact. But each visit feels fresher than the last.
I've seen it with family, with friends through university study abroad, and, most recently, solo — and I'm already dying to go back. Whether you've been before or have never even heard of the city, here is a guide for an action-packed, food-heavy, and all-around-wonderful day trip to this paradise of a Tuscan town. Somewhat typical and somewhat unique, this itinerary is sure to have you dreaming about returning to Florence for years to come, just like I am.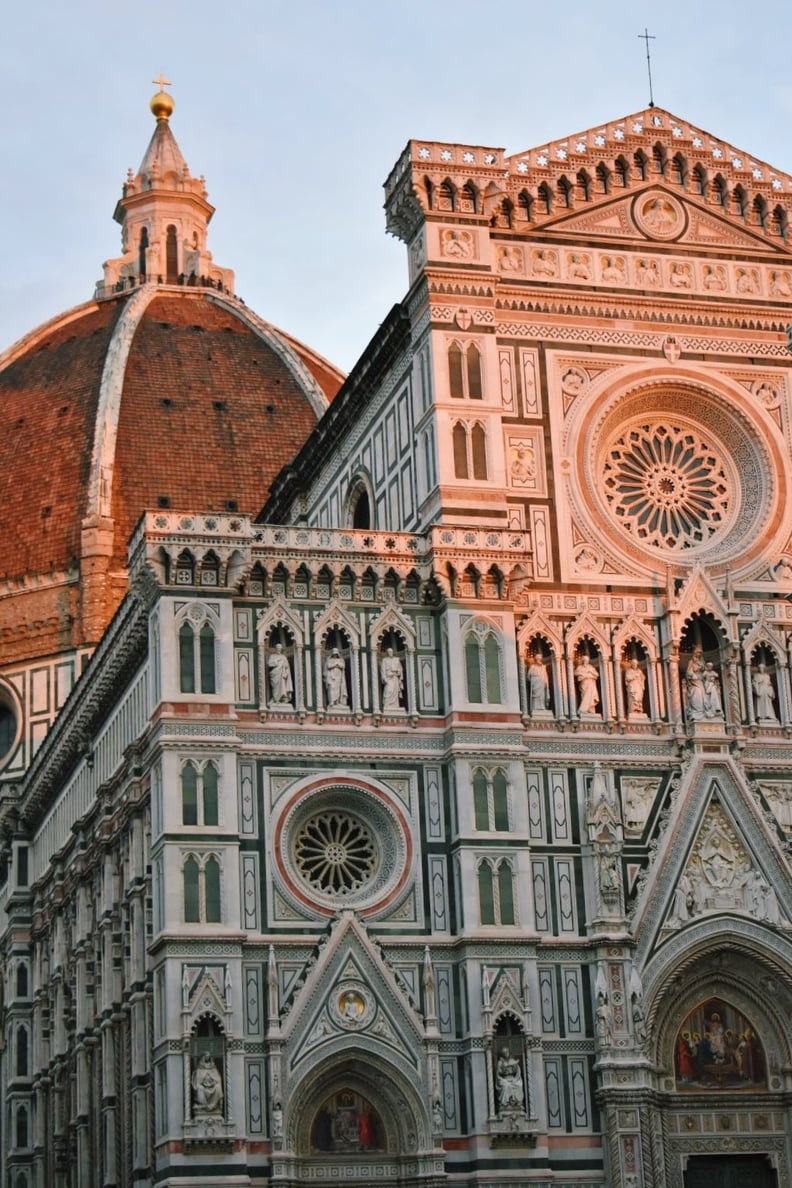 Morning pick-me-up
Drink a cappuccino at the famous Caffe Gilli, a Florentine institution since 1773. Like a true Italian, sip it standing at the bar, where there will be plenty to look at, like powdered-sugar-dusted cannoli and candies in every color of the rainbow. Speaking of food, you'll probably need a cornetto (Italian croissant) to eat with your coffee.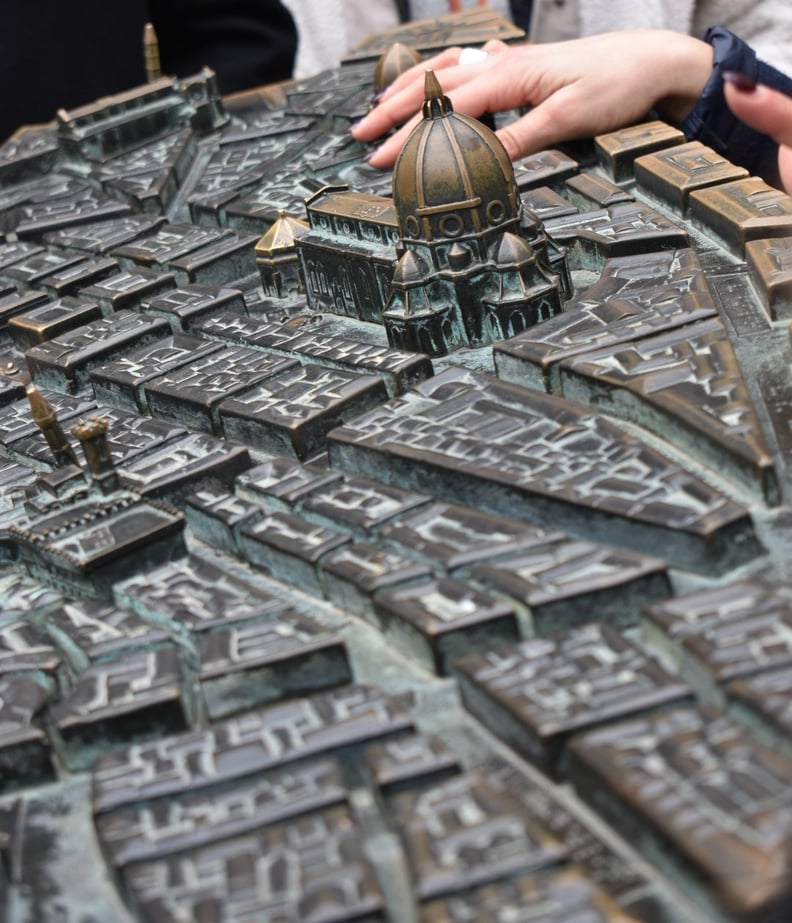 Getting your bearings
When you've finished your breakfast, step out into the Piazza della Repubblica, where a small metal model of the city sits in a corner. Run your fingers over its edges, and see if you can spot the iconic Duomo or Ponte Vecchio. It'll give you a feel for just how walkable the city is.
Michelangelo's "David"
Once you're feeling oriented and caffeinated, head to the Galleria dell'Accademia to see the unbelievable "David" sculpture and other pieces by the prolific Michelangelo. Be sure to take in a view of the iconic Duomo on the way.
Coffee and Chianti
Make like Giada De Laurentiis in Florence and check out Italian produce, packaged products, and prepared foods at Mercato Centrale. Stalls on the ground floor sell olive oils, cheeses, and all things truffle for a perfect picnic or gifts to take home. Head to the gourmet food market upstairs to enjoy a sit-down meal, learn about winemaking at the Chianti Wine Booth, or see how mozzarella di bufala is made the traditional way.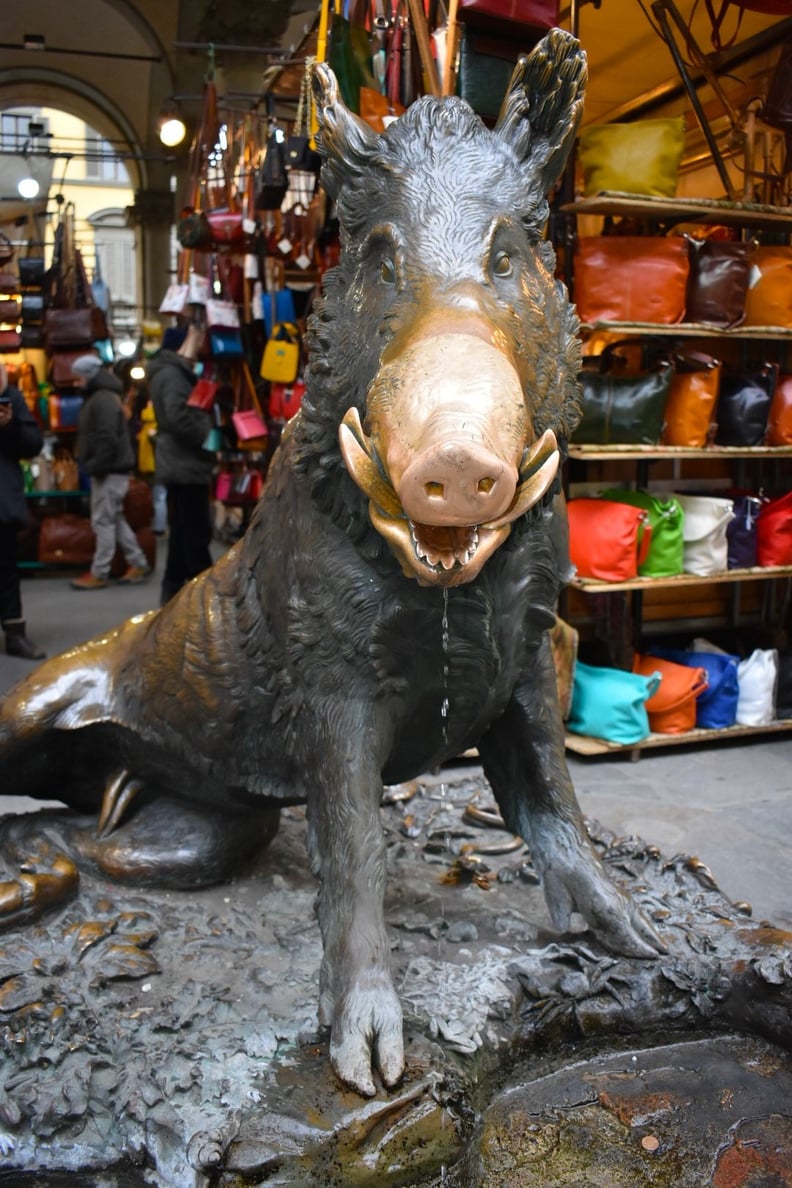 Leather shopping
Grab gifts for friends and family (or yourself) at the can't-miss Mercato del Porcellino, full of quality Italian leather bags, jackets, wallets, and just about everything under the sun. Try for bargaining luck at the popular bronze boar fountain on the side of the building. Tradition has it that if you toss a coin into the boar's mouth and it lands on the drain, you'll be back in Florence someday.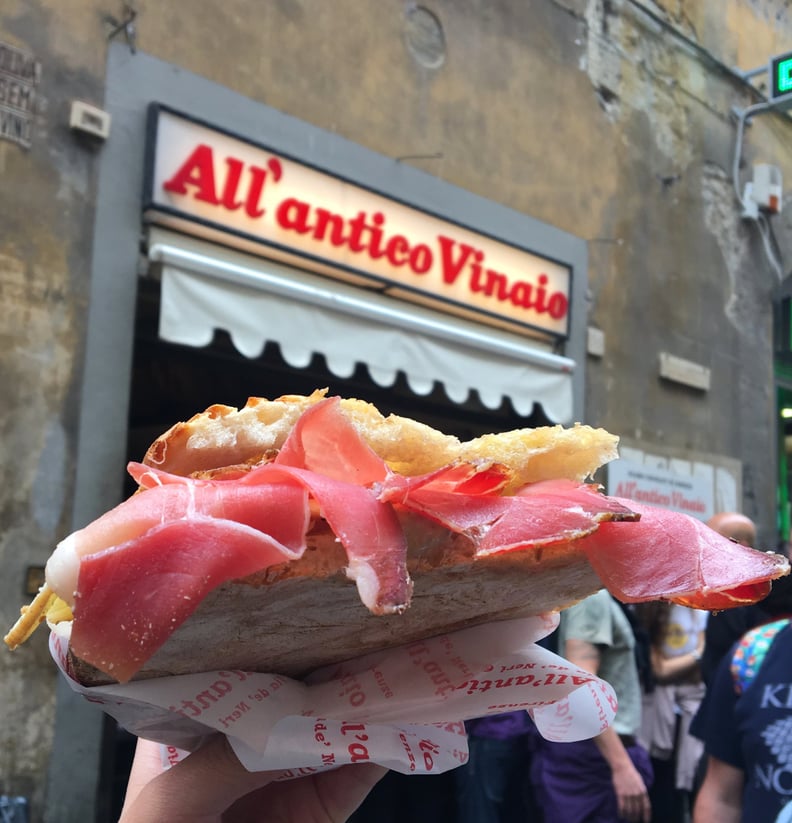 Panini party
Hop in line for a massive panino at All'Antico Vinaio, often called the best street food in Florence. Treats like porchetta and truffle spread will be well worth the wait, and 2-euro house wine doesn't hurt, either.
Take less than an hour to appreciate the Italian designer's most important pieces through the years, including a Gucci car and shimmering dresses specially designed for Blake Lively and Salma Hayek.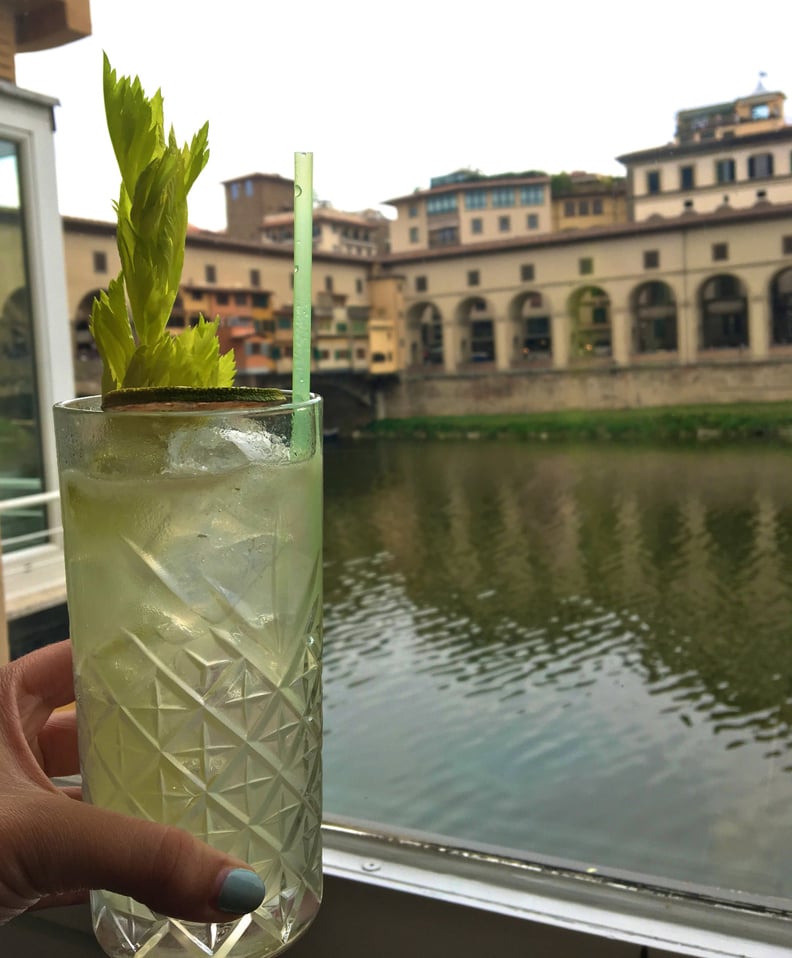 Over the bridge
People-watch, picture-take, and window-shop at the Ponte Vecchio, which has a beautiful view of the Arno River. You may have done some shopping already, but it will be hard to resist at least a peek at the glittering gold jewelry.
Cocktail hour
You've taken thousands of steps by now! You deserve a drink. Treat yourself to a refreshing cucumber-ginger cocktail or a glass of Tuscan wine at Golden View Open Bar, a swanky spot to unwind with a view of the river. They'll even bring you a complimentary spread of olives and crackers.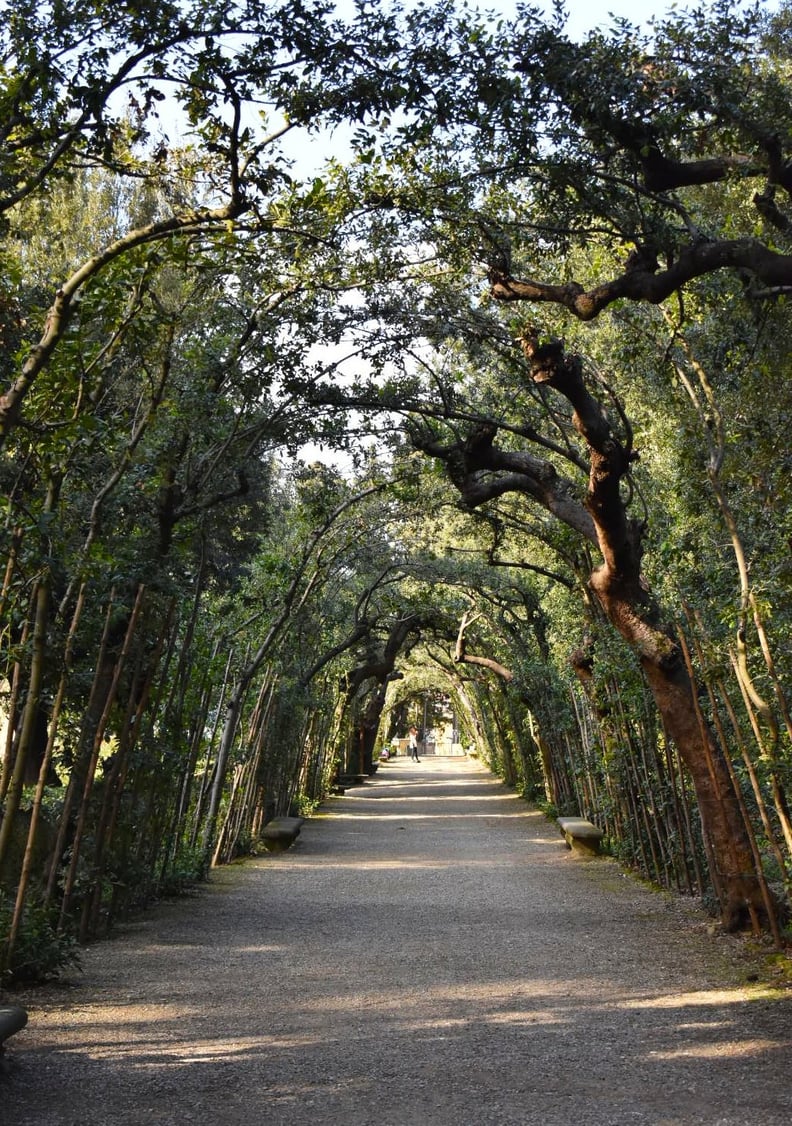 Giardino di Boboli
There is no place more beautiful to rest your feet and enjoy the sunshine than the Boboli Gardens, an enchanting park sprinkled with wildflowers, ancient sculptures, and charming little nooks with trees and benches. Here you'll find the perfect spot to escape the hustle and bustle and journal, read, have a picnic, or take a well-deserved nap.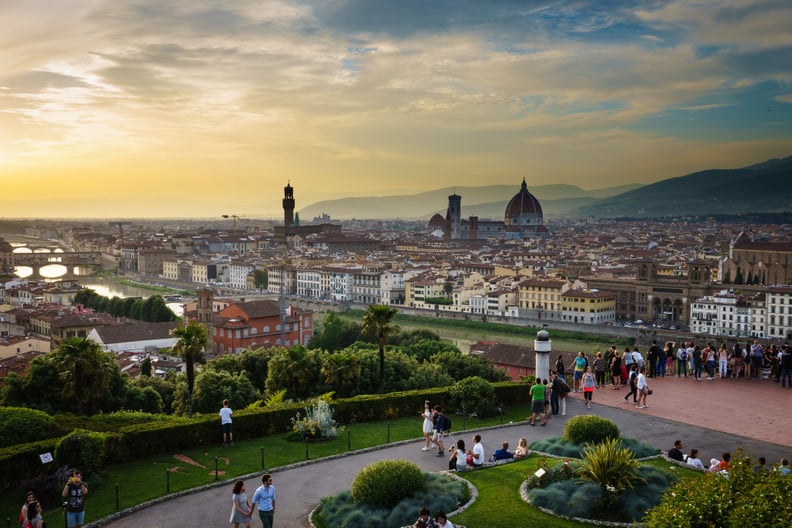 Dinner with a view
While Florence is a great place for a steak dinner, it's even better for bread and dazzling views. Pick up a bottle of wine and your second panino of the day from Pino's or heart-shaped pizza from Gustapizza and hike up to Piazzale Michelangelo. Sit on the steps as you watch the sun setting over the Duomo, a simple but unforgettable way to end your day in the city.