15 Reasons You Need to Get a Library Card Now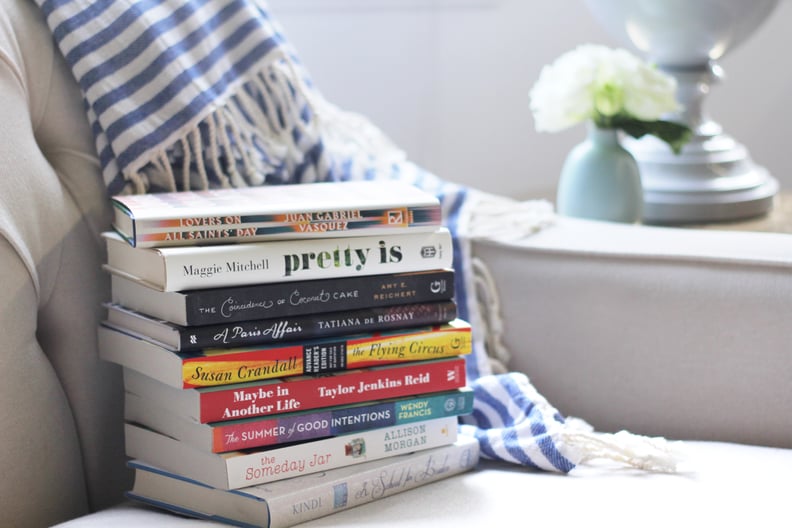 POPSUGAR Photography
POPSUGAR Photography
There is SO much more to a library than just borrowing books. Here are some compelling reasons you should continue to visit your local library:
Free books. Of course, the main appeal of every library is the books. You won't need to spend a cent on books when you borrow from the library. And if you can't find a book you want in your local branch, you can put in a request for a book that's available in other branches to be sent to a library near you.
Job search help. If you're looking for a job, the library is the place to be. Not only will job searching at the library get you in the right mindset to look for a job because of its quiet, office-like atmosphere, but the library also often provides free services to help job seekers. For example, my local library provides résumé and LinkedIn workshops and free access to online programs that help you prep for your interview.
Access to newspapers and magazines. Read the newspaper and magazines for free without having to deal with the hassle of annoying paywalls. Don't waste money and space by buying newspapers and magazines to store at home when you can read them for free at the library.
Relive your teen days. If you're feeling nostalgic, you can relive your teen days with copies of magazines you used to read during your younger years. Many libraries bound periodicals, and, in fact, mine has periodicals running back to the 19th century! The library is definitely a great resource when you're trying to look for discontinued magazines.
DVDs, CDs, and more. Forget Netflix. Borrow DVDs, videos, CDs, and more at your local library. Mine even lends out vinyl records. Check with the librarian to see what is available.
Borrow ebooks. Buying books from Amazon can start hurting your wallet if you do it too much. If ebooks are your favored way of reading, you can borrow them for free from most libraries. Some even lend out ereaders, too!
Free sheet music. If you're learning an instrument, pick up sheet music at your library so that you don't have to buy any. Or scan the sheets at the library so you can keep permanent copies of the scores.
Exhibit your art. Looking to grow your career as an artist? Find out if your local library will display your art. The main library branch in San Francisco features work from local artists in little galleries set up all over the building. It's a good way to gain exposure and community support for your work.
Free scanning services. If you need to scan a book from the library that you can't bring home, some libraries have scanners that let you save the digitized documents in a thumb drive for you to bring home.
Entertainment for kids. Want hours of mindful entertainment for your children? Take them to the library. Not only can they start exploring the world of books, but there are also programs like story time for children. My library even has an area built for kids to play in, complete with interactive toys that will get the brain juices going.
Internet and computer access. Of course, one of the biggest draws is the free WiFi and computer access. If you're trying to save money, go to the library to take advantage of the free Internet. My library even lends out laptops for those who need them.
Free access to sites or databases with paywalls. With my library card, I can access paid databases and sites with paywalls for free, such as Ancestry.com, Morningstar, journals, and more.
Legal help for beginners. Want to find out if what your employer or landlord is doing is legal? Look up the city, state, and federal codes in their entirety at the library, and ask your local librarian for help or to point you in the right direction.
Crafty fun. Making crafts can be a good way to pass time and save money. Check to see if your library hosts any craft clubs that you can join. There are also plenty of DIY books for you to choose your next big craft project.
Frugal activities. Looking for fun but cheap entertainment? Check out the events your library throws. They will often have movie screenings, talks by authors, and lectures on a variety of topics.