TikTok Just Proved That This Town in Michigan Has One of the Best Halloween Villages to Visit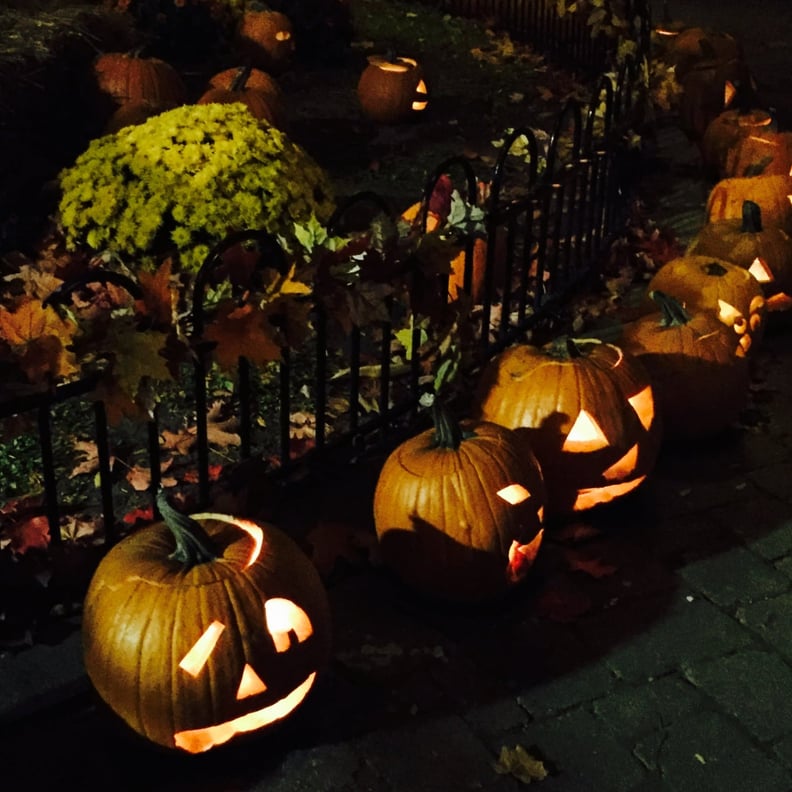 There's a good chance you've heard of Universal Studio's Halloween Horror Nights, but have you heard of Hallowe'en at Greenfield Village? Located in the quaint Michigan town of Dearborn, this Halloween celebration runs during the month of October, and is the spooky, scary, and affordable event that every horror fan should add to their travel bucket list. Operating for more than 40 years, this Halloween town allows visitors to stroll through the village at their own pace and experience the frightful and festive activities for themselves. The Hallowe'en Express takes bloodthirsty fans on a spooky journey throughout the land while scary-good dining options like the Hallowe'en Fairy Tale Feast are back to entice those who are hungry for a different kind of scare.
Complete with fall markets, costumed characters, and ghostly performances, this Halloween town is bewitching in every way. Make this fun seasonal escape part of your yearly traditions, and thank TikTok for putting it at the top of your bucket list. Whether you want to experience a night that's rich in horror or you want to get spooked by how cute the pumpkin-lined streets of Michigan are, Hallowe'en in Greenfield Village is spooktacular no matter what. Check out the TikTok videos to learn more, and buy tickets here. Oh, and did we mention that they're only $19? Happy hauntings!
Hallowe'en in Greenfield Village
Hallowe'en in Greenfield Village
Hallowe'en in Greenfield Village
Hallowe'en in Greenfield Village
Hallowe'en in Greenfield Village